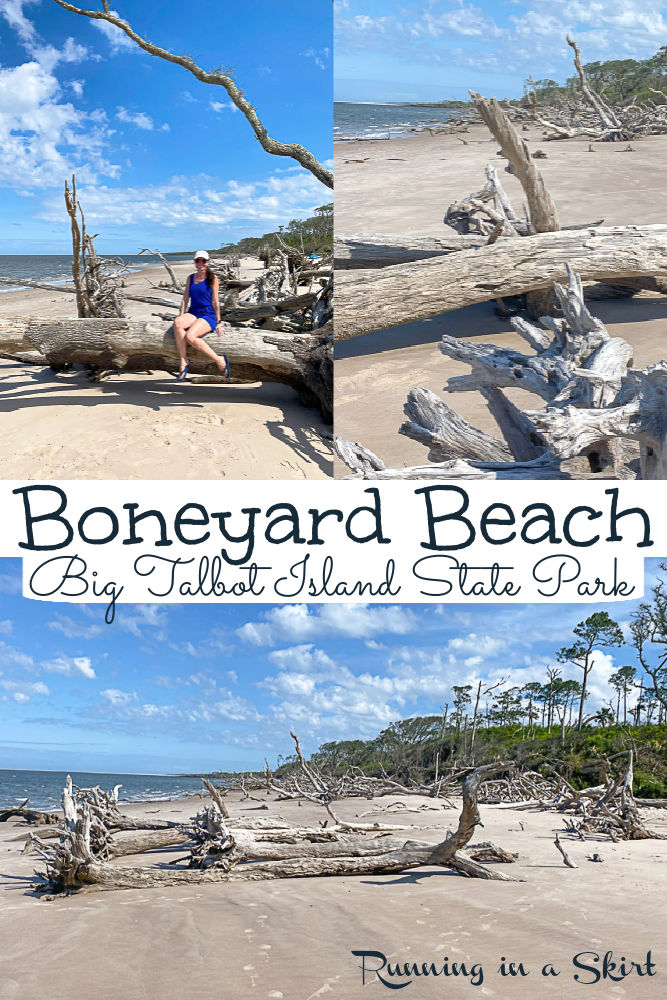 Boneyard Beach Florida near Amelia Island and Jacksonville is a nature and photographer's dream beach. This gorgeous and unique beach is filled with driftwood that gets faded in the sun making for a landscape you've never seen before! Here are some tips and tricks to see this natural wonder yourself.
Love driftwood beaches? Also check out Driftwood Beach at nearby Jekyll Island, Georgia.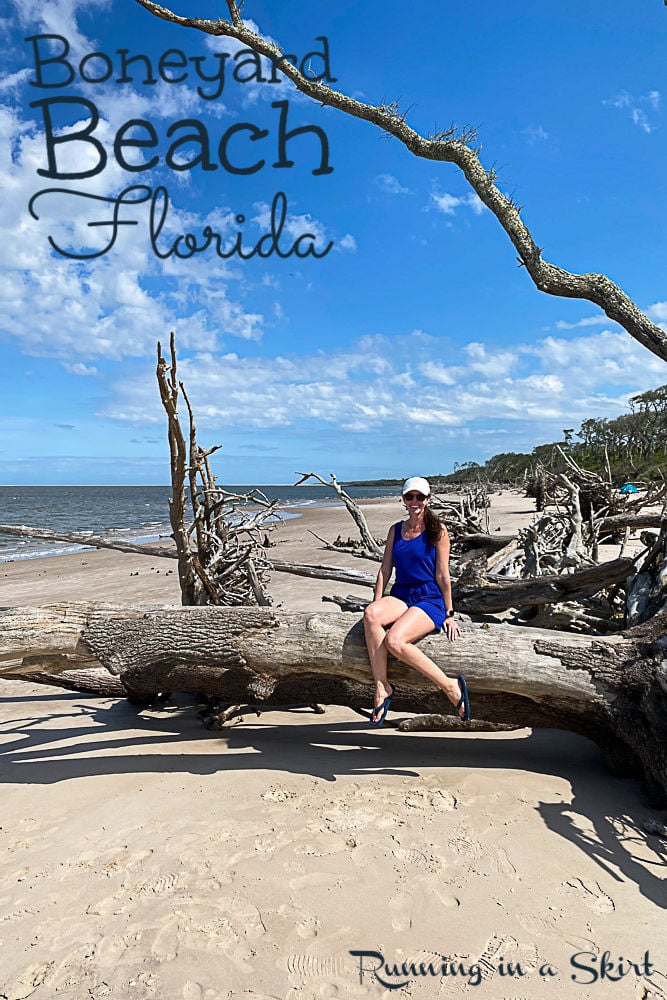 Boneyard Beach Florida
Boneyard Beach Florida is downright fascinating and magical. This hidden gem of a beach near Amelia Island (which is near Jacksonville) is like something you've never seen. This well-kept secret and one-of-a-kind beach features giant driftwood trees that have fallen over time and remain dotting the beach. Over time the old live oak and cedar trees become bleached in the sun and look like old bones. Some say it resembles an elephant graveyard. The massive driftwood trees are simply stunning.
Planning a trip to nearby Amelia Island? Check out my Amelia Island Travel Guide and Best Amelia Island Restaurants.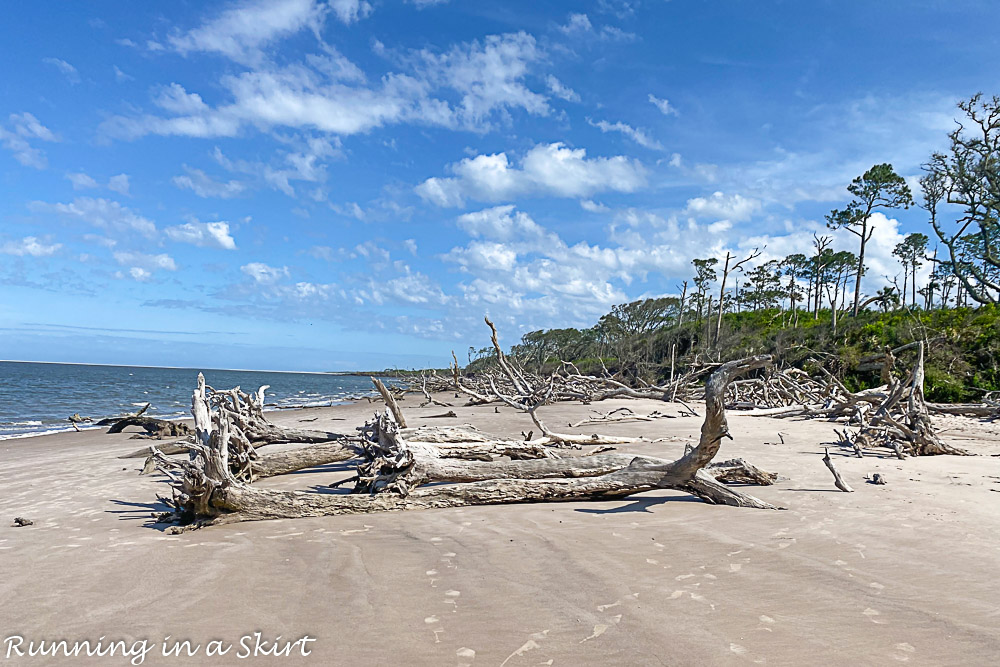 Far from the high-rises of Jacksonville, this site is perfect for nature lovers and photographers. The lines and angles the driftwood creates are perfect for exploring. It's a striking beach to see. This is a favorite Jacksonville retreat and close kept secret, and you can see why.
This post is going to share the secrets so you can visit Boneyard Beach too.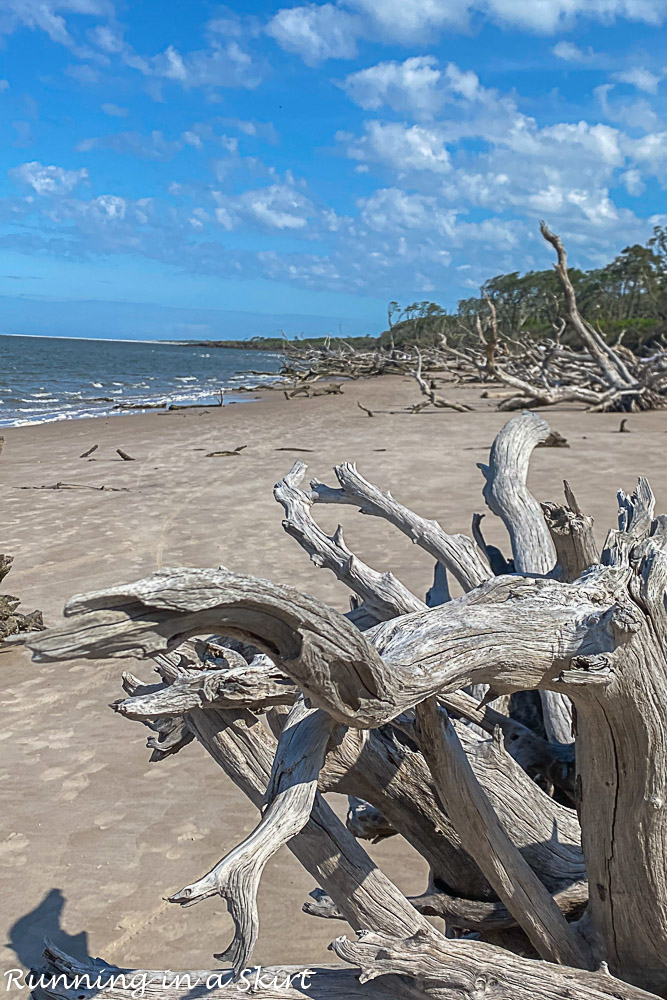 The driftwood is great for photos, but also for climbing. The twins had a wonderful time exploring the natural playground. If your kids can handle a short hike, this is great for them too!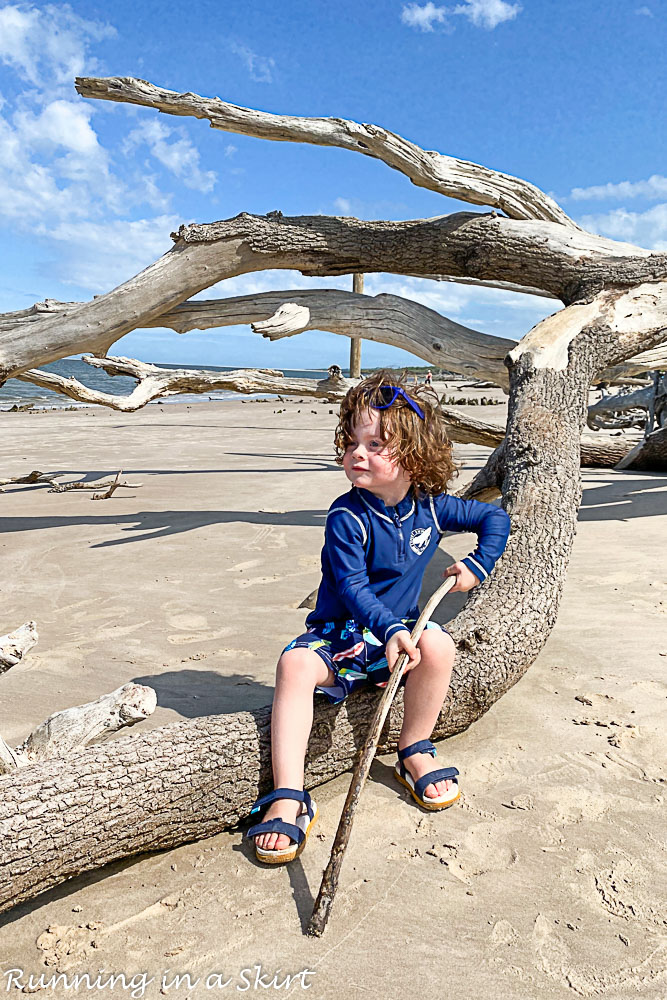 Here's everything you need to know to go to Boneyard Beach Florida yourself!
Big Talbot Island State Park
Boneyard Beach is part of Big Talbot Island State Park which is one of Northeast Florida's sea islands. It's a barrier island between the Florida mainland and the Atlantic Ocean. It's a nature preserve featuring trails, boating docks, fishing spots, and beaches like Boneyard Beach. It's located along State Road A1A technically in North Jacksonville but very near Amelia Island. It's in the very northeast corner of the city limits. Boneyard Beach is just one thing you can see at Big Talbot Island State Park.
Big Island State Park is open from 8 am to sunset daily. There are restrooms and picnic tables as part of the park.
Where is Boneyard Beach Florida?
You can reach Boneyard Beach off A1A at the Northernmost park entrance to Big Talbot State Park. You are looking for the North end parking area with access to Nassau Sound. There is a self-pay parking box there where you leave $3 and get a parking pass. There is plenty of easy parking.
How to Get to Boneyard Beach:
Once you park, it's pretty easy to get to Boneyard Beach BUT it does involve a short relatively flat Florida-style hike which is about a third of a mile. You are looking for the Shoreline Access Trail and the trailhead looks like this. If you are facing the water it's on your left-hand side. It's easy to spot.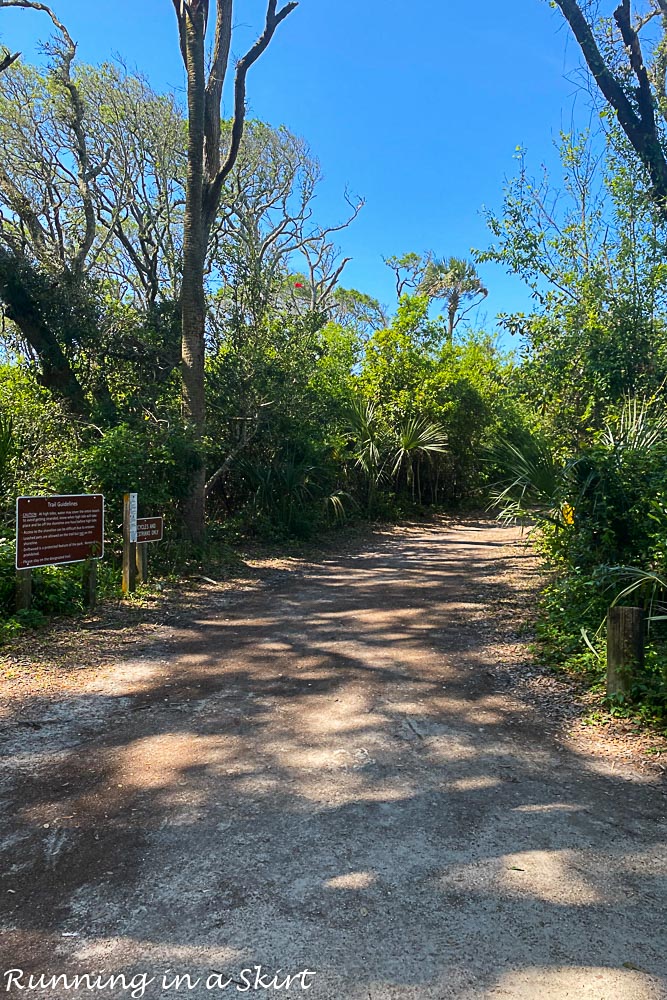 It is clearly labeled Shoreline Access Trail. I took my 2 ½-year-old twins on this adventure and they did great.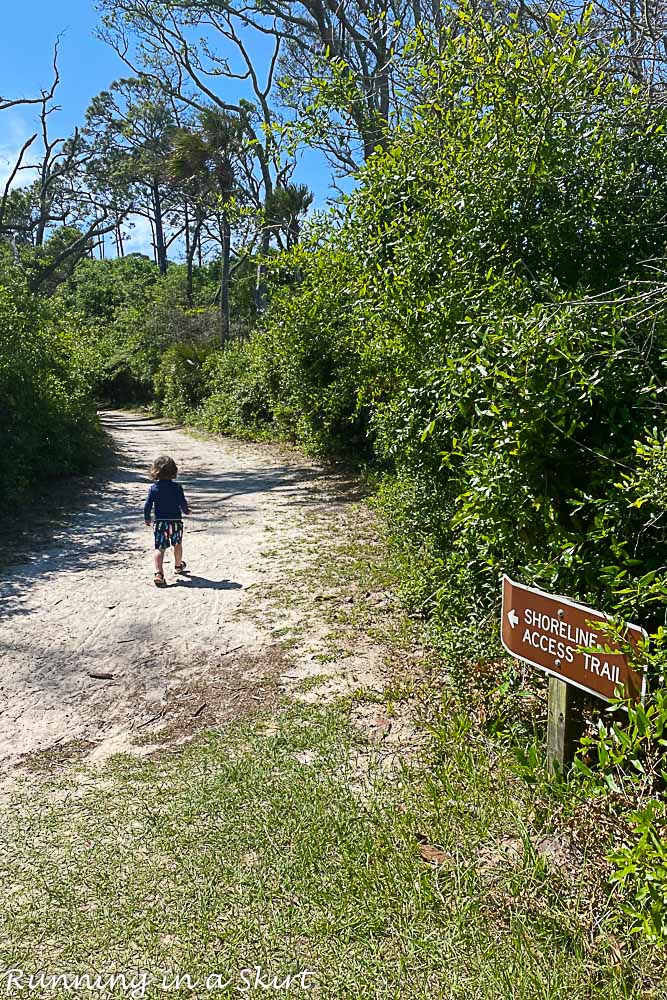 Along the way keep your eyes open for Florida wildlife! We saw some cool lizards.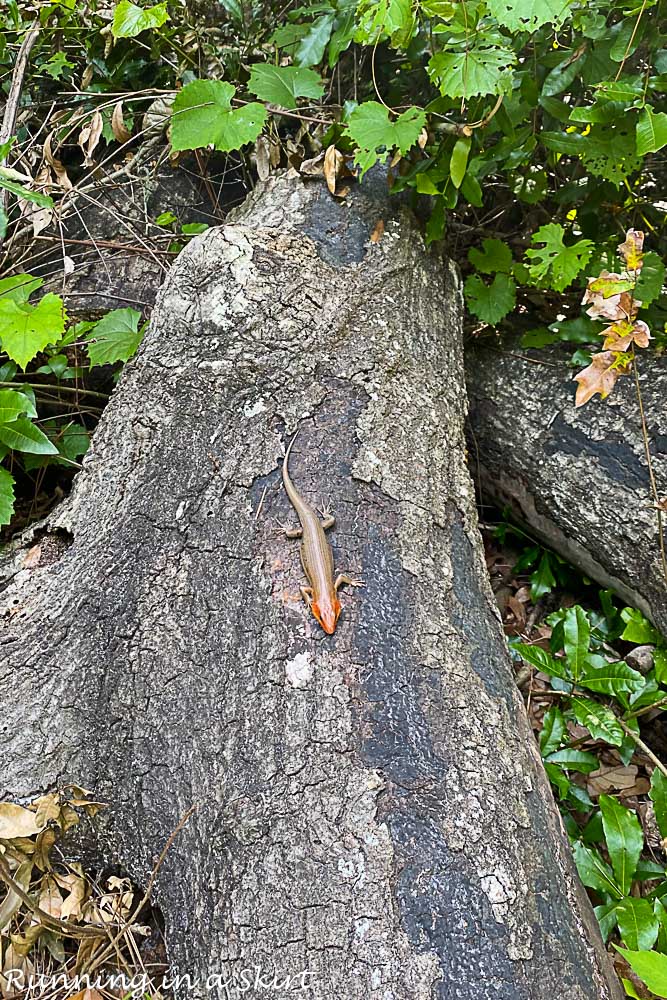 We also spotted a turtle, which the boys loved.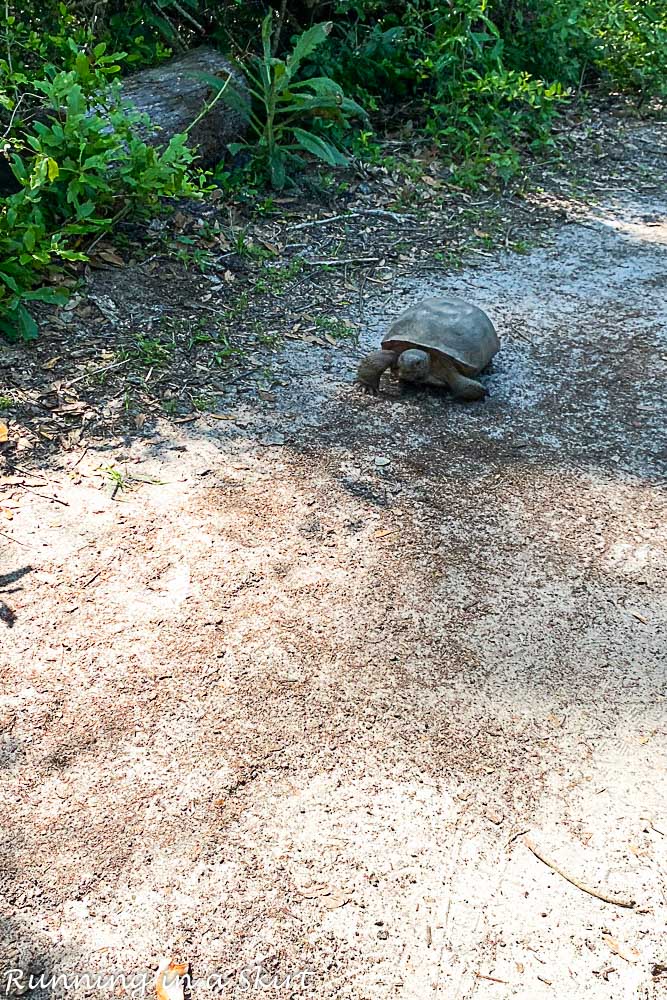 The hike has a gorgeous tree canopy.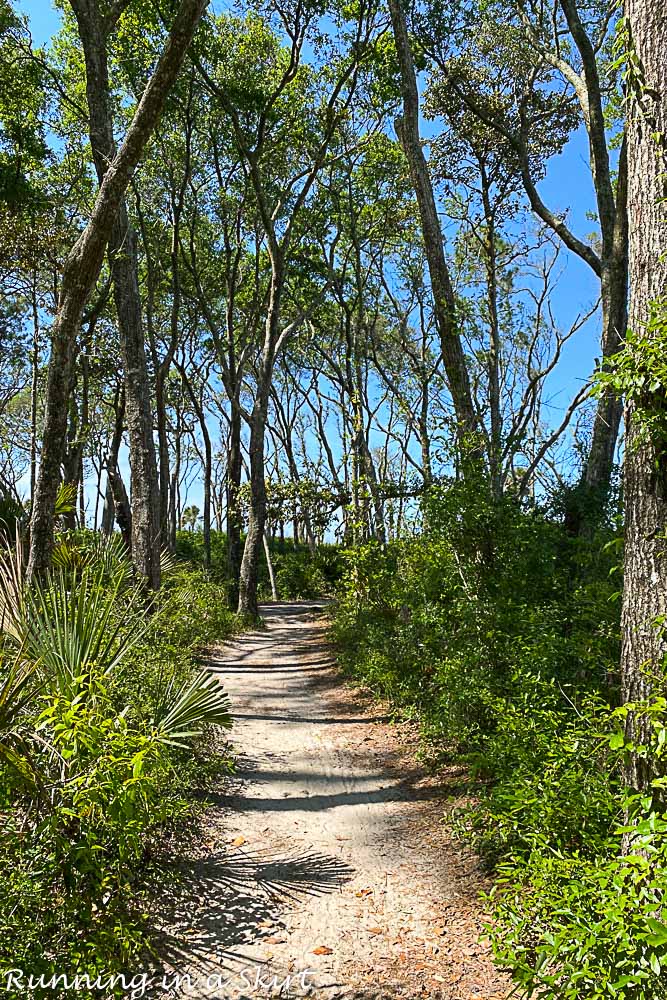 After a really pretty walk, we climbed a small hill over the dunes to reach Boneyard Beach.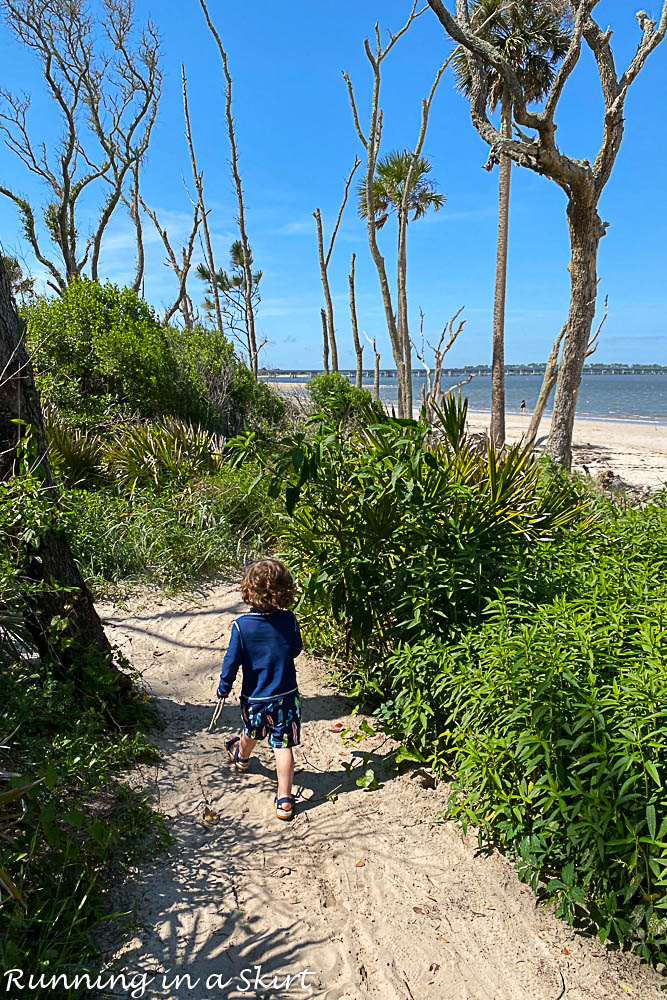 The blue skies against the driftwood were breathtaking. The driftwood fills the mile-long beach with views like I've never seen.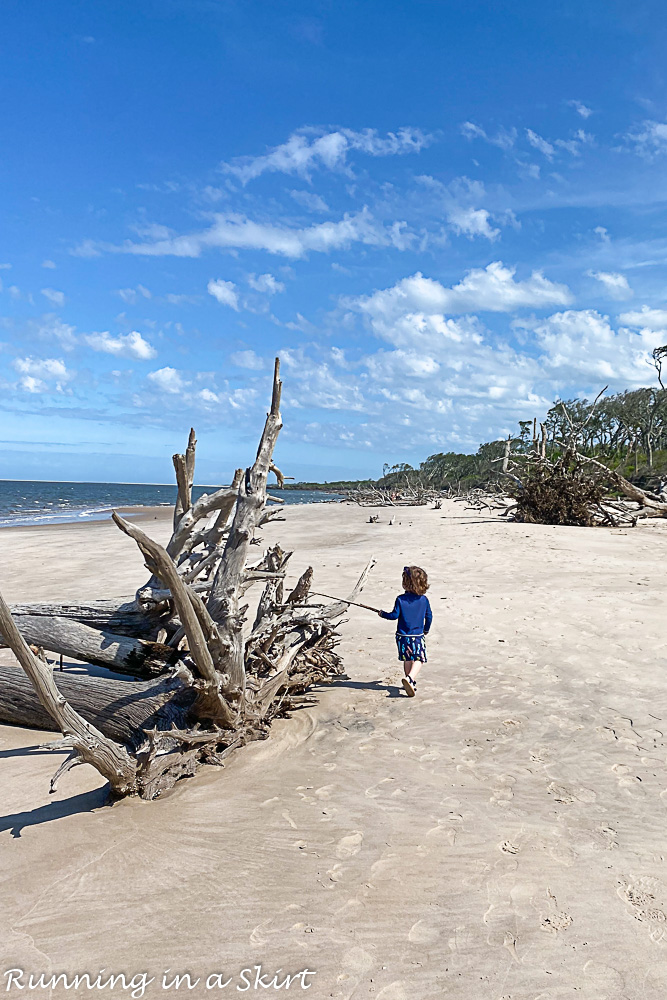 The beach is stunning and has nearly 30-foot bluffs. Can you imagine this place at sunrise or sunset?
These trees are an ecological wonder because they naturally help prevent beach erosion by breaking up the wind and wave energy that hits the coast.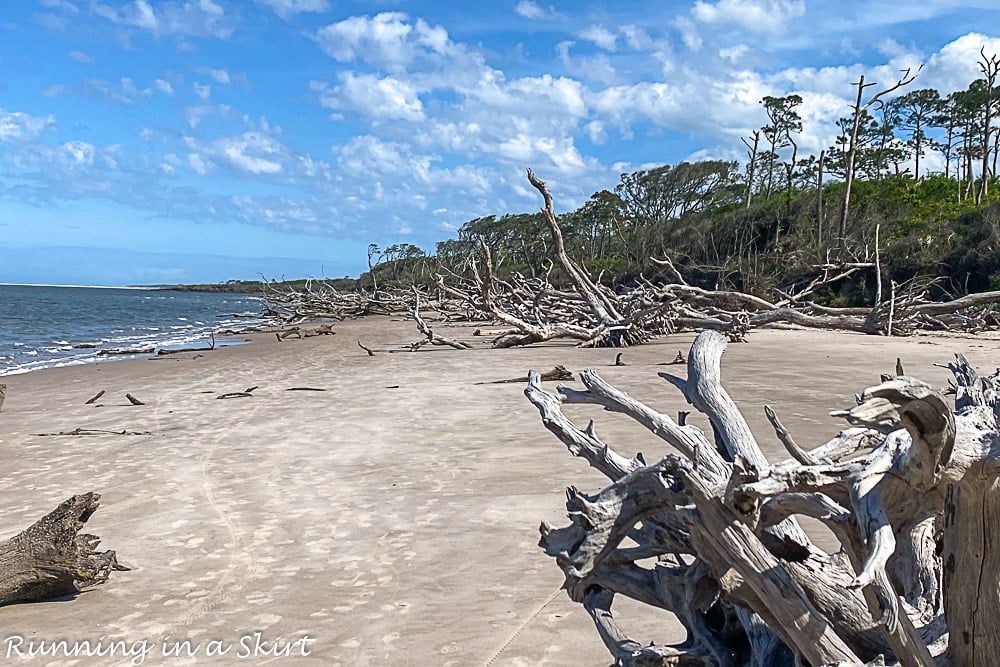 Whether you are a kid or a kid at heart it's fun sitting on the driftwood and taking in the views.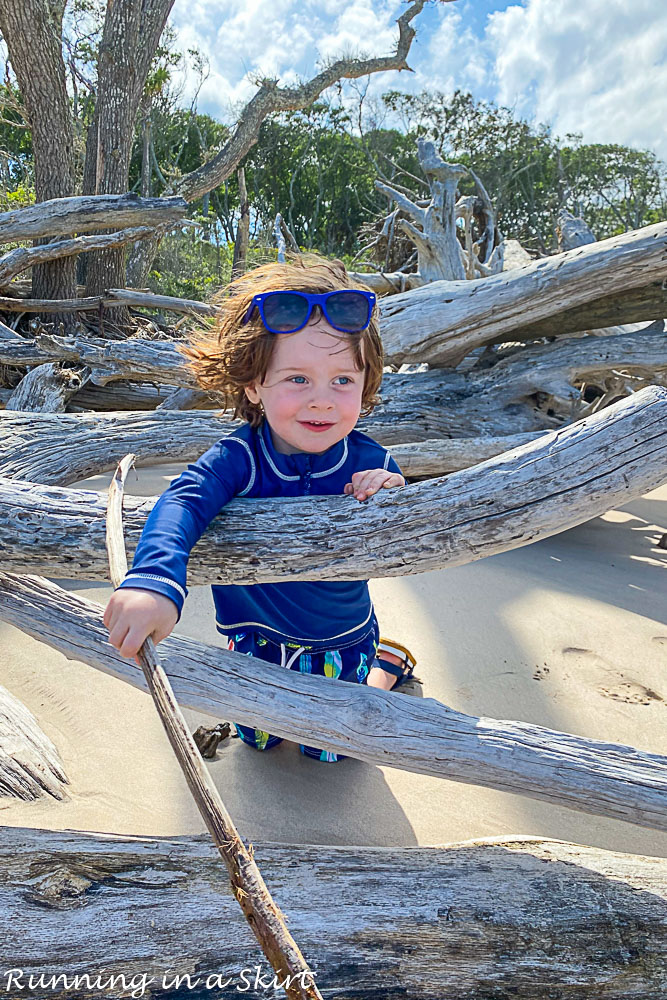 It's hard to believe you are in Florida with views like these. This really is an ecological wonderland!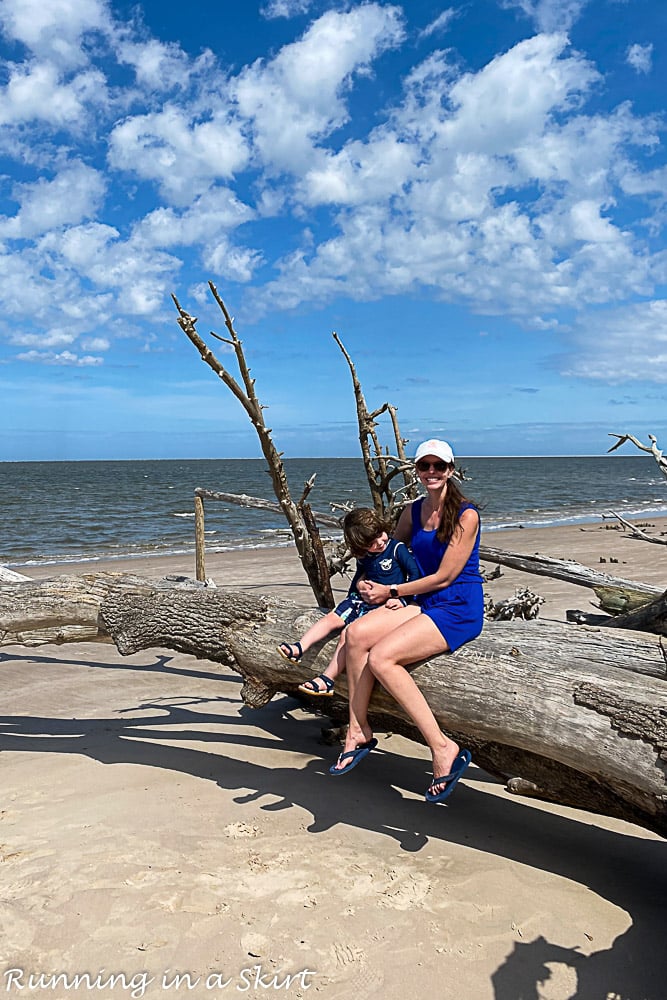 This beach is perfect for exploring or pitching a chair for the day and taking in the unique views. I've been all over Florida and this is honestly one of the coolest natural wonders I've seen in the state! It's a must-visit for any trip to the area.
The entire sandy beach covers three miles of shoreline if you are feeling super adventurous you can walk the entire way.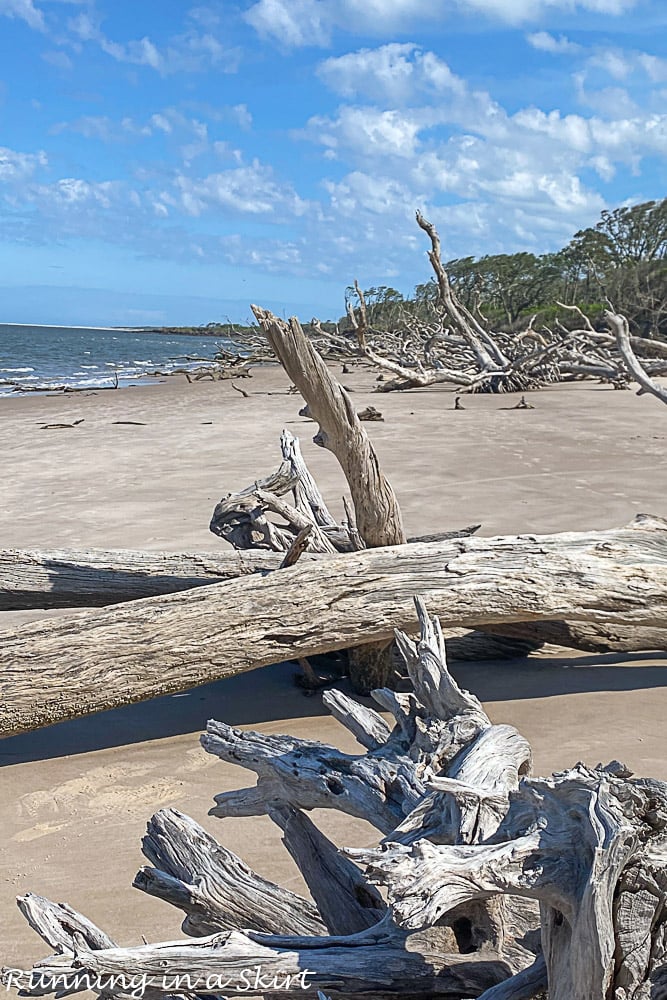 Hiking & Trip Tips
Boneyard Beach does not allow swimming because it's not safe.
You can see the beach from the parking lot BUT it's still about a third of a mile to safely get to it. There are giant 30-foot dunes that keep you from reaching it. The beach path takes you to a spot where there is just a small hill to get to them. If you do have mobility issues, that hill might be a challenge.
Check a tide chart before you visit. Parts of the beach will not be assessable at high tide and you could get trapped at high tide if you aren't aware of your surroundings.
There is no shade on the beach, so plan to bring your own or wear lots of sunscreen.
You might also want to bring bug spray, especially if you are sensitive to bugs.
There is no food or water, so bring your own snacks.
There are no bathrooms or showers.
FAQ
Can you swim at Boneyard Beach Florida?
Due to the current and driftwood on the beach, swimming is not allowed at Boneyard Beach.
Why is it called boneyard beach?
Boneyard Beach is called that because the driftwood on the beach resembles large elephant bones.
Read more about this adventure on the Florida State Park website.
Visiting from Amelia Island? Plan Your Trip Here:
Pin for later: