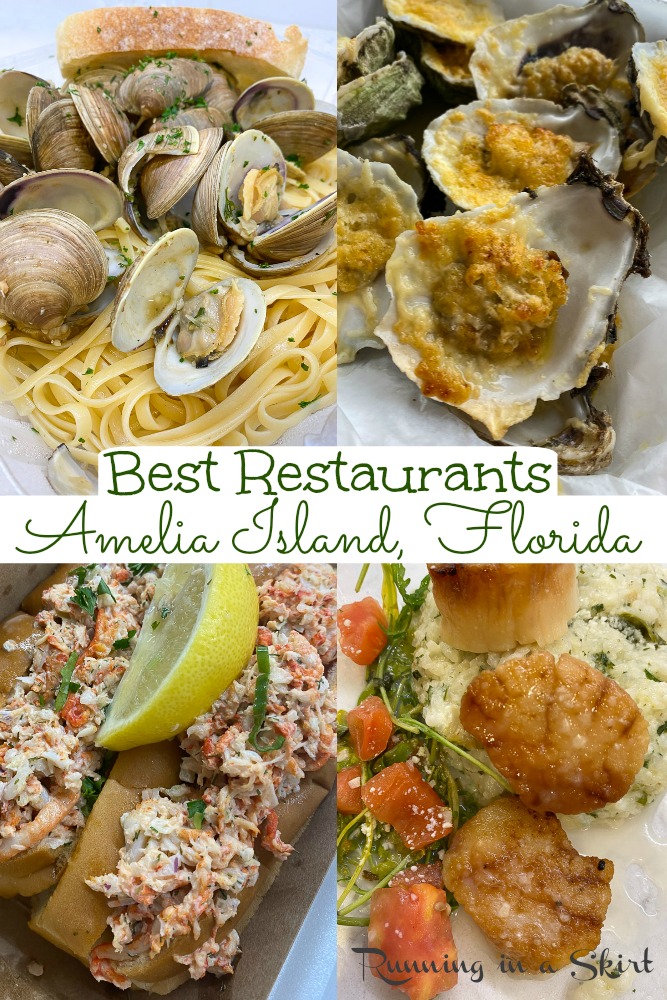 Curious about the best Amelia Island restaurants? I'm sharing my top restaurants and takeout picks from my recent trip to Amelia Island Florida and Fernandina Beach.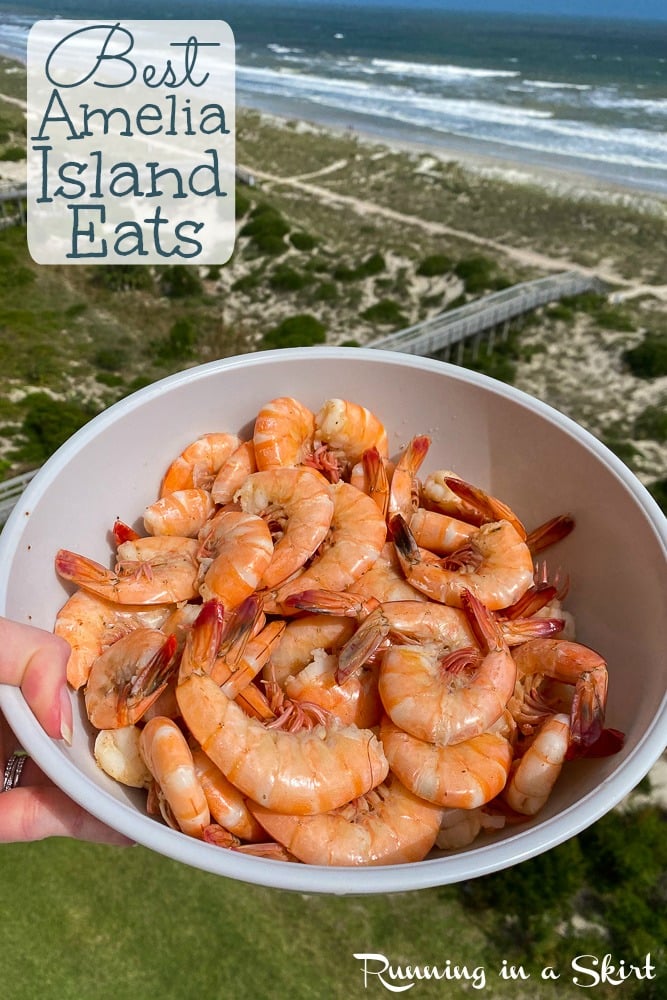 I recently spent a week on Amelia Island and fell in love with the place. It's a charming and less developed part of Florida that is a bit of a hidden gem.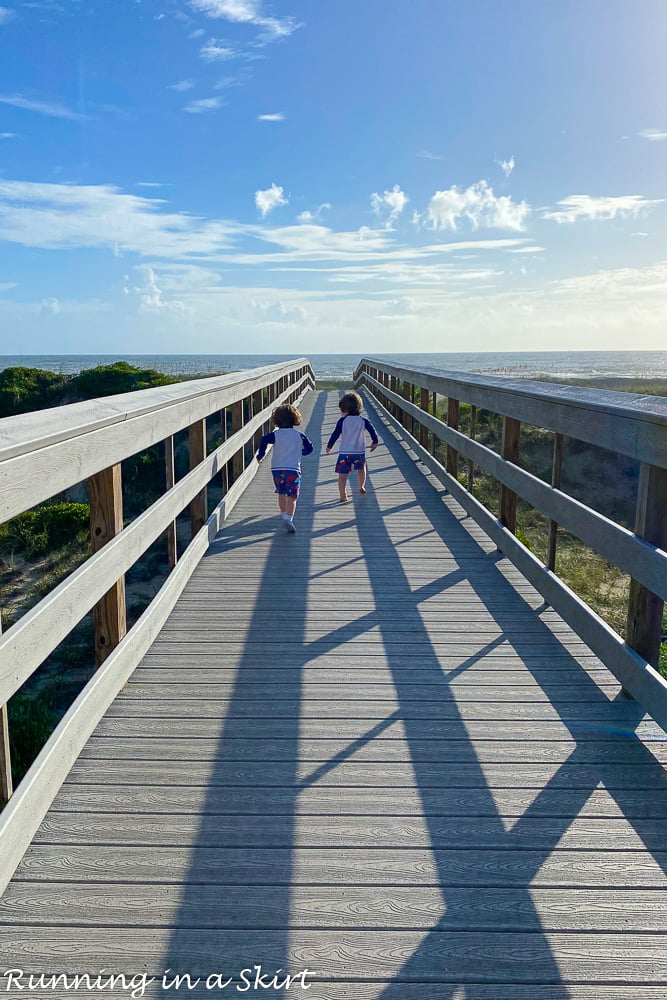 I shared highlights of my trip and my favorite things to do on Amelia Island but today we are diving headfirst into my other favorite part of a trip... THE FOOD!
Where to Eat Amelia Island?
Amelia Island isn't a big place but WOW did it have some great restaurants and food options. Because of its smaller size, you could easily pick from restaurants on Ameilia Island proper or drive into the charming historical Fernandina Beach. I found everything from amazing seafood and beach eats to the less unexpected Italian food, fine dining, New Orleans food, and even some pretty awesome bagels for breakfast.
Good food can make or break a vacation for me and all the delicious choices on Amelia Island made it a place I'll want to visit again and again.
Today I'm sharing the best Amelia Island Restaurants! Hopefully, this delicious list can help you plan your future trip to the island.
Because of the twin's early bedtime and the virus we only got takeout, but we still had some incredible eats.
Best Amelia Island Restaurants
Pogo's Kitchen
We got takeout from Pogo's Kitchen on our last night on the island and it ended up being our favorite meal. The food and flavors were unique and totally popped! They had a lovely takeout service and I'd highly recommend them. They are located on Amelia Island with plenty of parking.
We loved the Marinated Tuna with Taro Chip. The food in some ways reminded us of some of our favorite restaurants in Hawaii.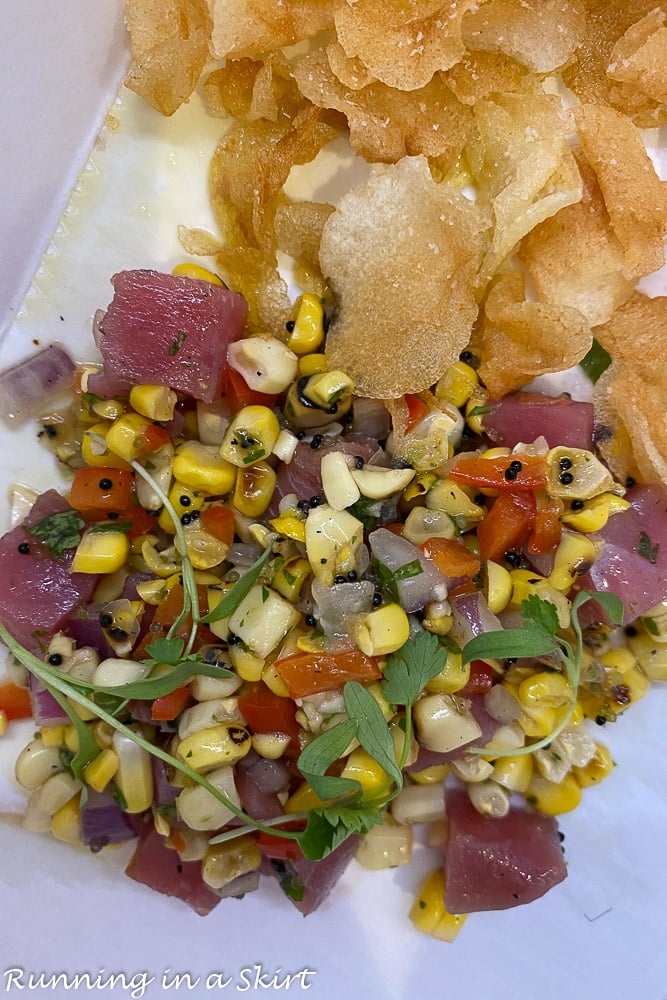 The Salmon Poke was also unique and incredible.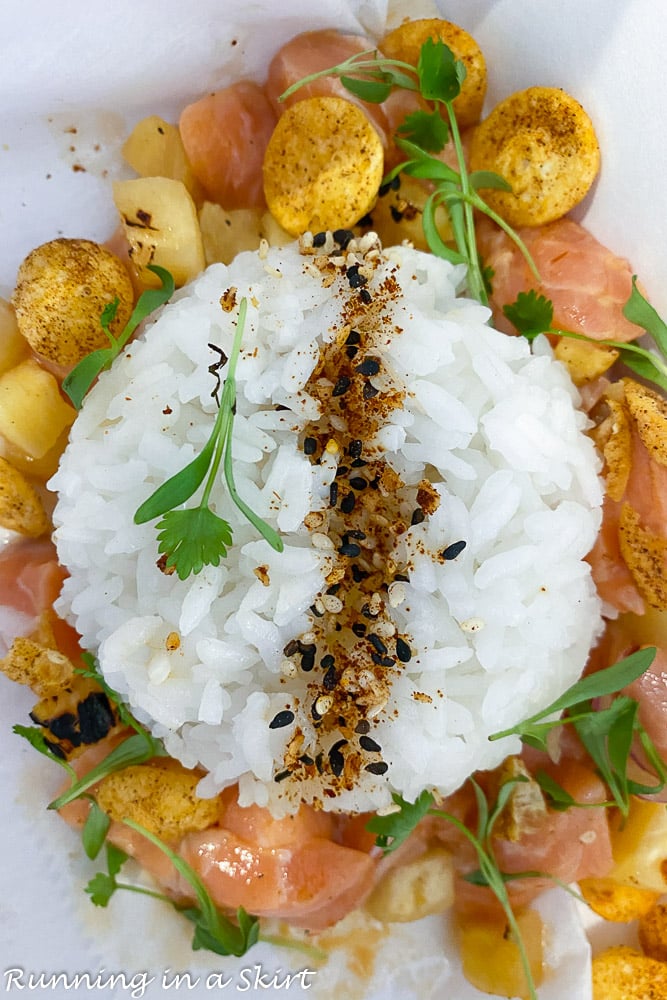 Next time we will be ordering TWO of the Shrimp and Octopus Salad we loved it so much.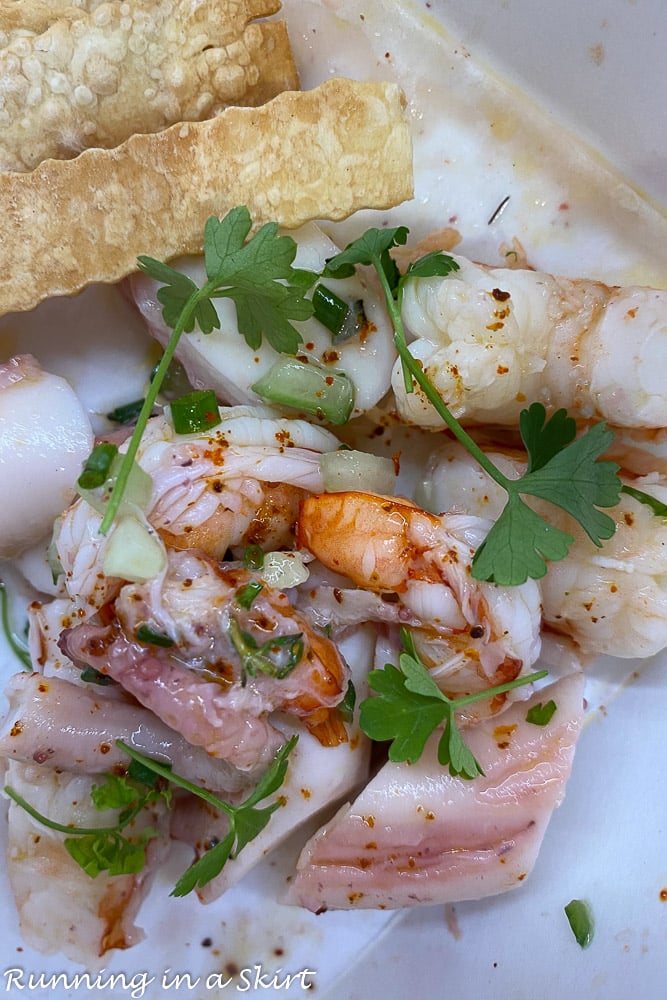 Finally, we shared the Sesame Crusted Mahi which was impeccably cooked and so tender.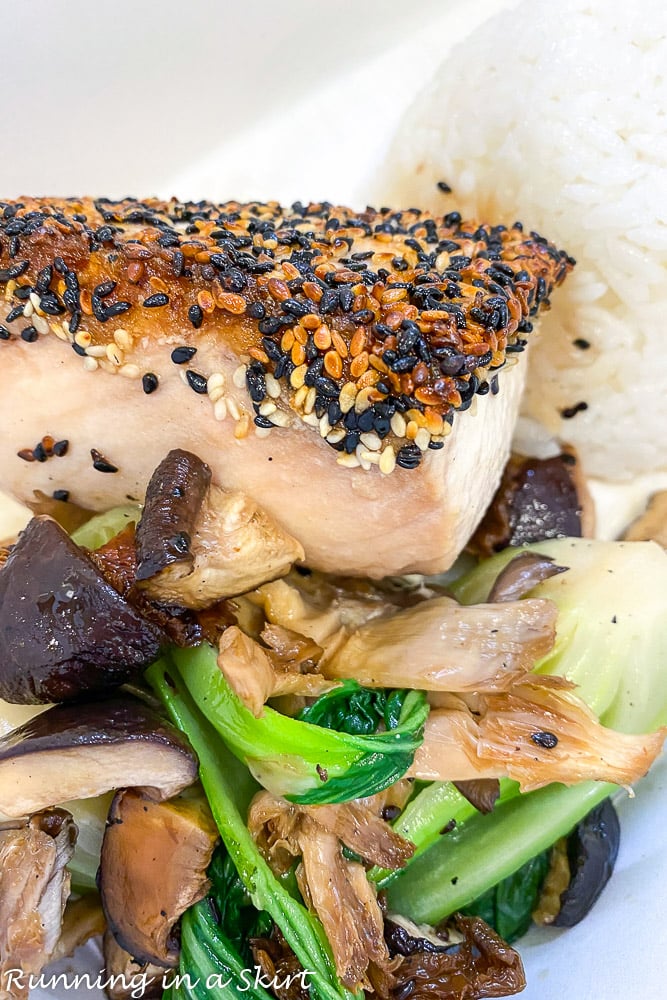 Pogo's Kitchen is absolutely one of the best Amelia Island Restaurants.
Timoti's Seafood Shack
Timoti's Seafood Shack is known for having great casual seafood at great prices and they totally delivered on that promise.
We tried their Blackened Fish Sandwich which ended up being our favorite sandwich of the trip.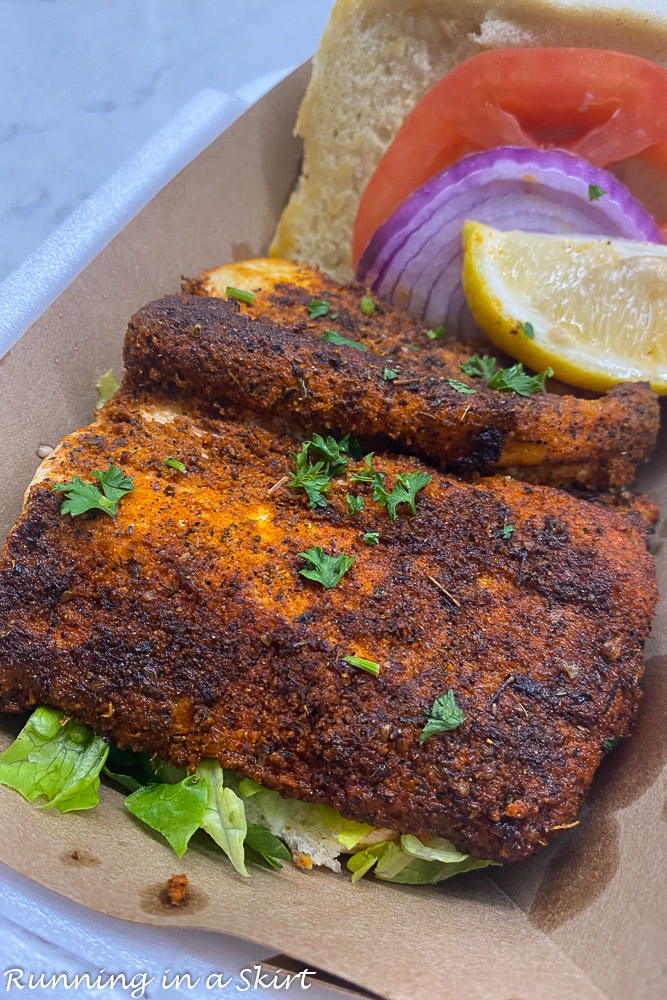 We also had their lobster rolls which were really tasty.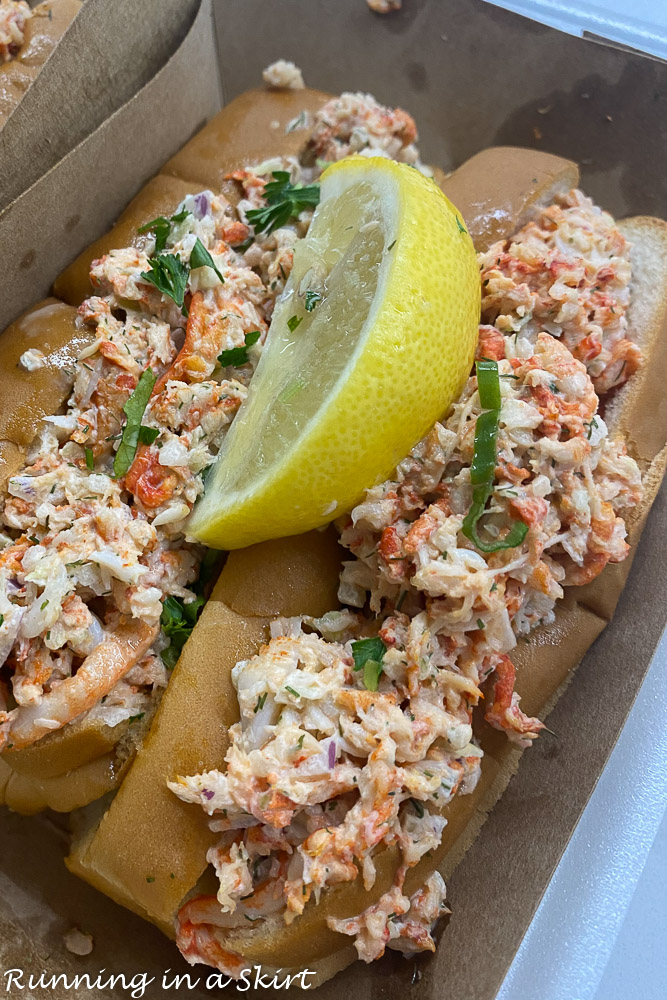 I loved the casual vibe and downtown location at Fernandina Beach. You can order online making it an easy place to pick up food. I can see why this place is well-loved by locals and tourists.
Cucina South
I love a good Italian restaurant that features lots of fresh seafood on the menu. Cucina South fit that bill perfectly with classically cooked Italian food with a beach flare.
We enjoyed the Caprese salad.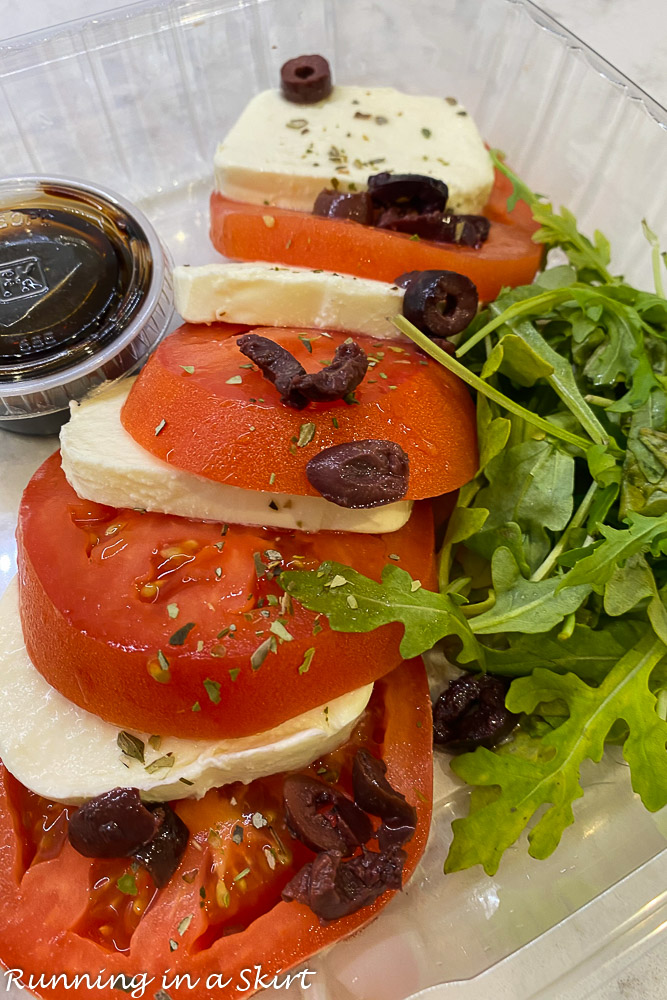 We also really enjoyed the Sea Scallops with Risotto.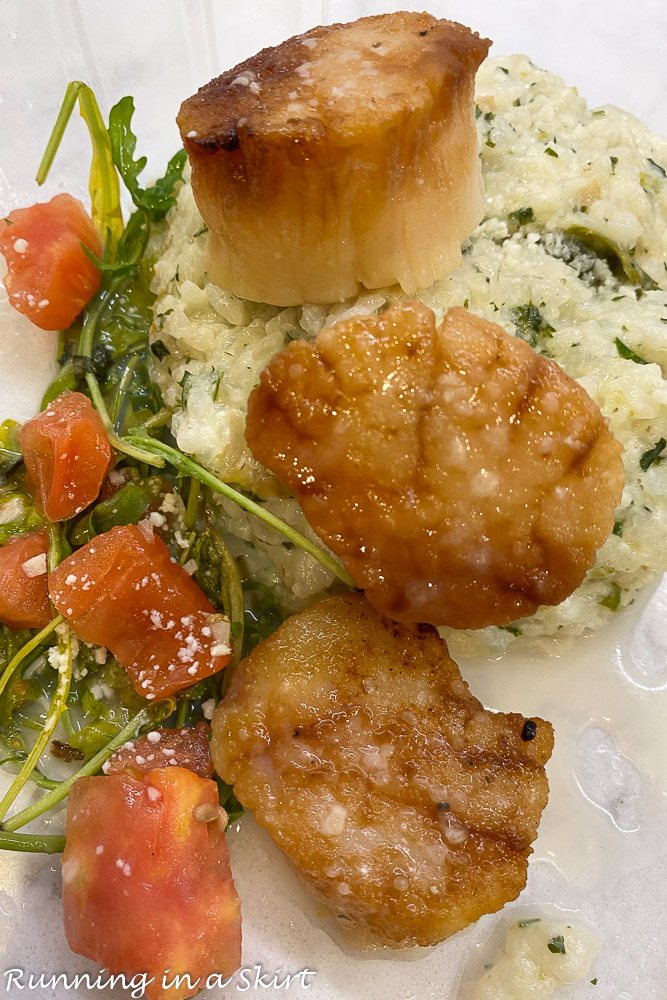 Our favorite dish of the evening though was the clams. Good clams are hard to come by back at home so we love indulging in them at the beach.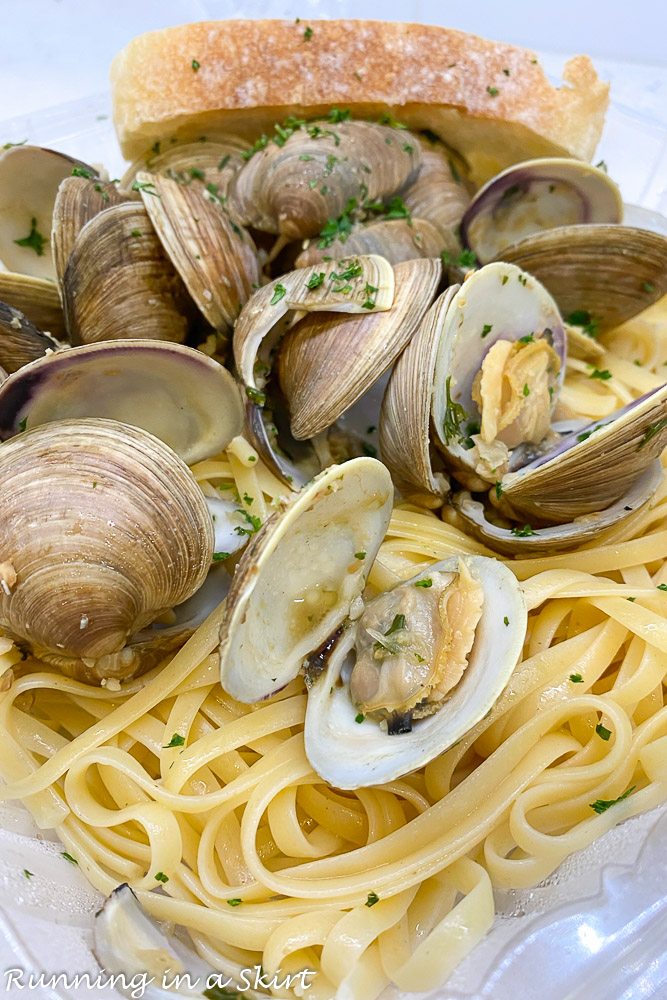 Cucina South has a great location on Amelia Island with plenty of parking.
Bar Zin
Bar Zin is actually a wine bar with delicious food options. It's located in the small shopping plaza as Cucina South on Amelia Island.
We enjoyed our dinner although the takeout packaging left our food feeling a little smooshed.
This is the Halibut.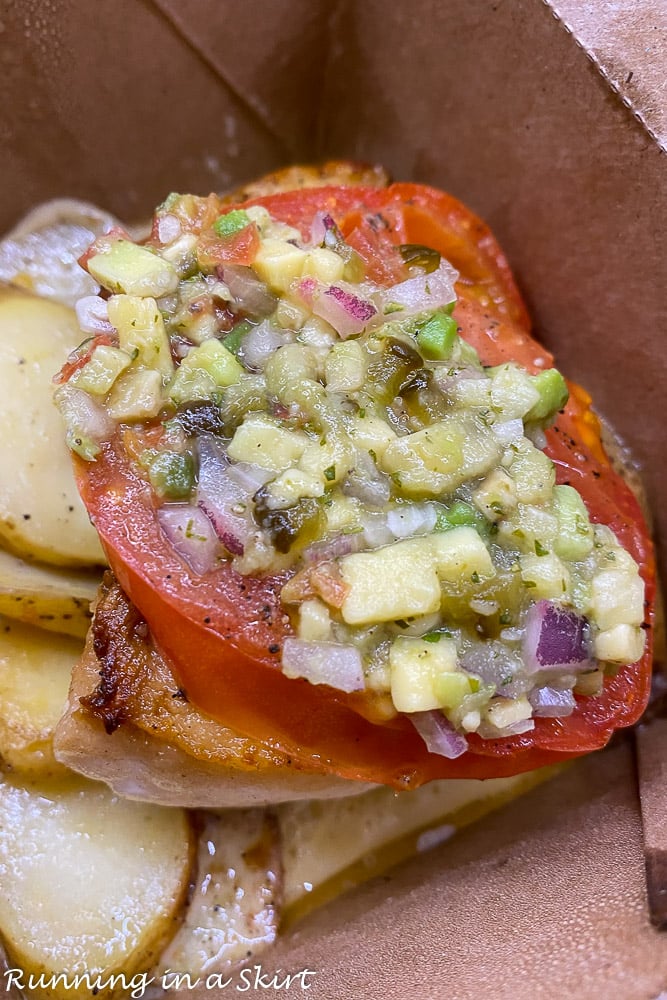 And here's the Swordfish. Both were cooked impeccably and had lovely flavors.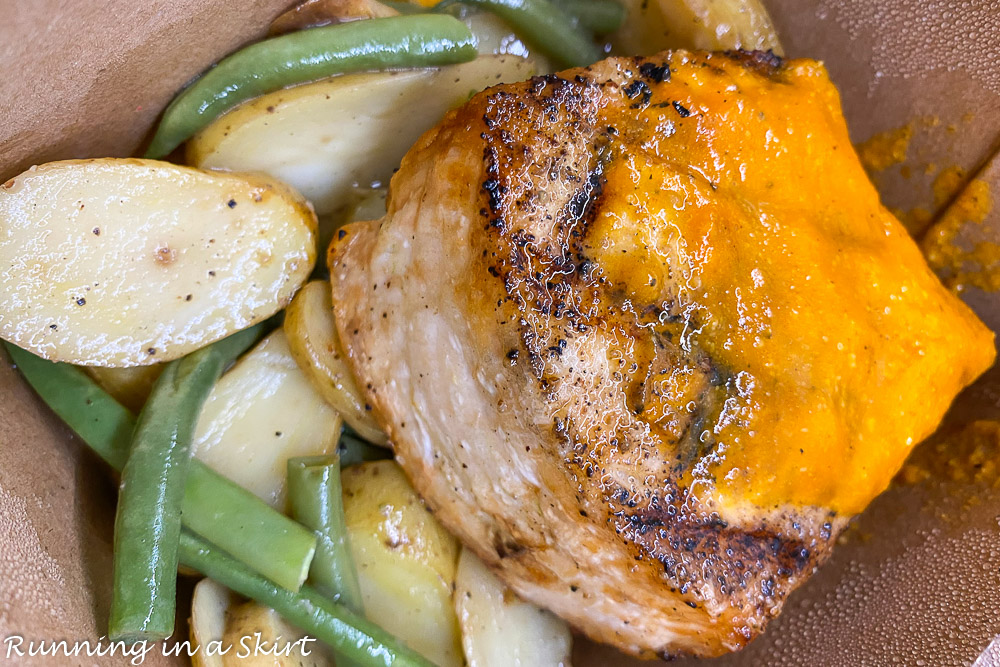 The portions are a bit small though so order accordingly.
Lagniappe
Lagniappe is a delicious seafood restaurant with influences from New Orleans, Charleston, and Savannah. It's located on Amelia Island and is available for delivery through DoorDash which was so helpful for us.
We started off with the Cheese and Charcuterie Board. It was fun and flavorful. I loved the homemade pickles.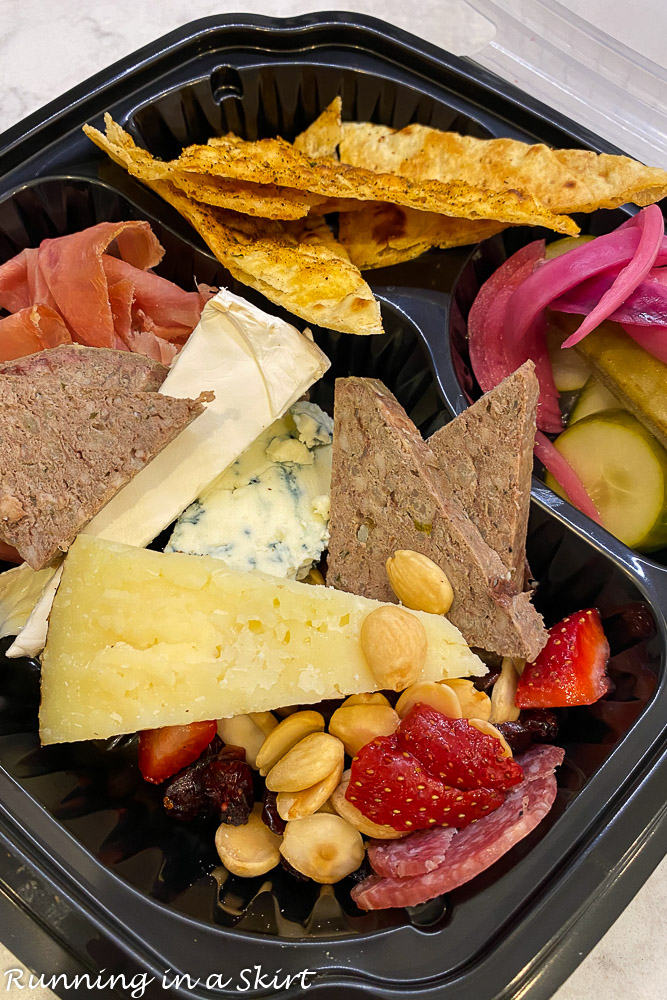 We also shared the Calamari which was tender.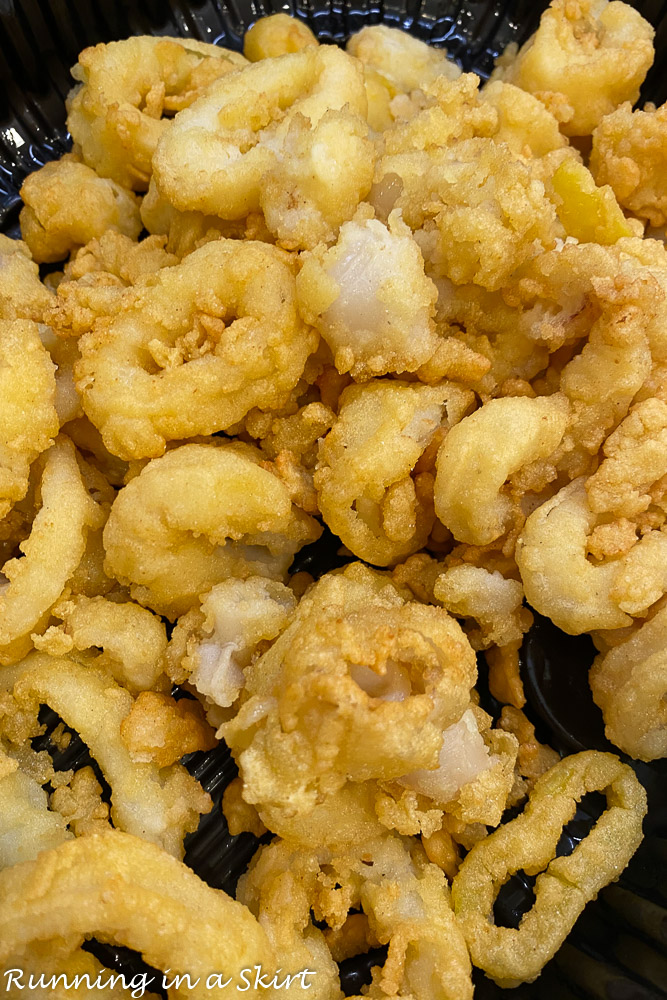 The Seared Scaoopes were cooked perfectly and so tender as well.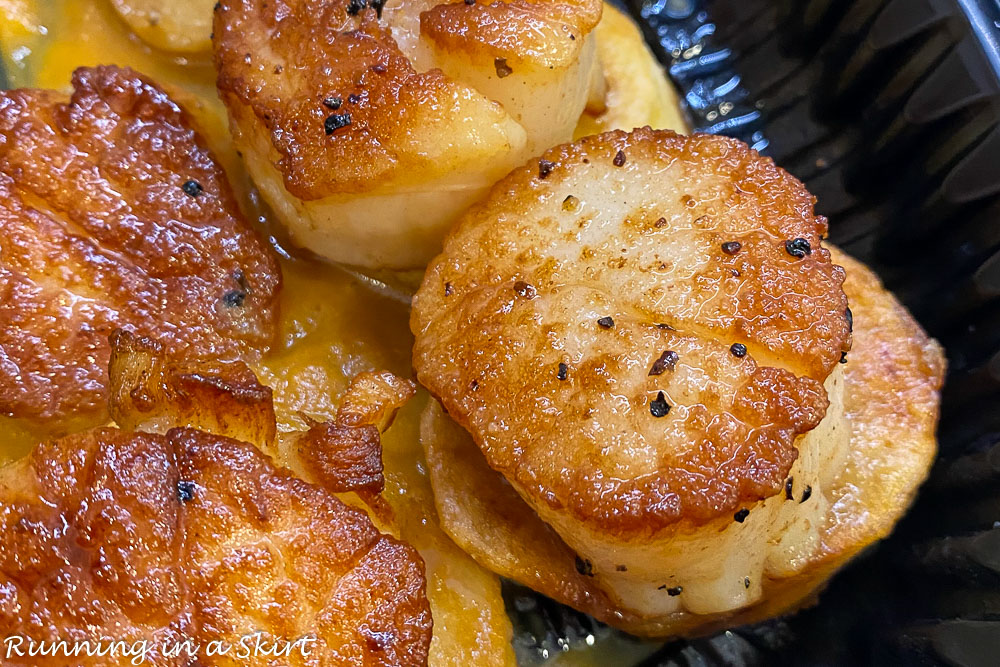 The highlight of the dinner for us though was the Blackened Redfish, which is one of our favorite dishes.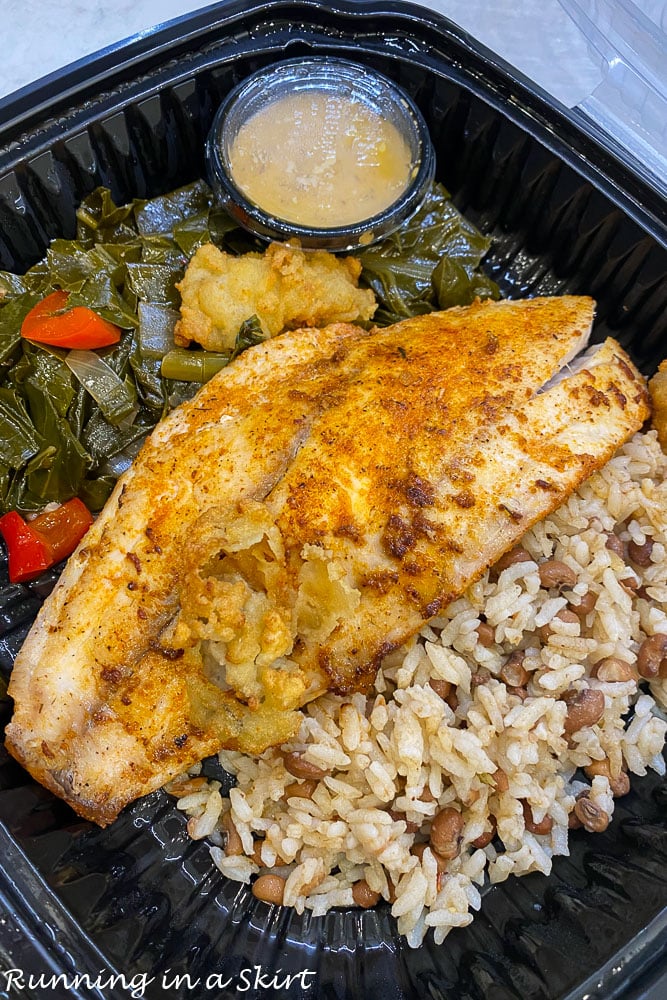 We really enjoyed Lagniappe and especially that it had a delivery option!
Salt Life Food Shack
I love a classic beach eats restaurant and Salt Life Food Shack is just that! They had all sorts of yummy seafood on the menu including everything from steam crab legs to poke bowls. They offer delivery through DoorDash so we ordered from them our first night on the island. It's technically located on Fernandina Beach but not in the downtown area.
We loved our crab dip.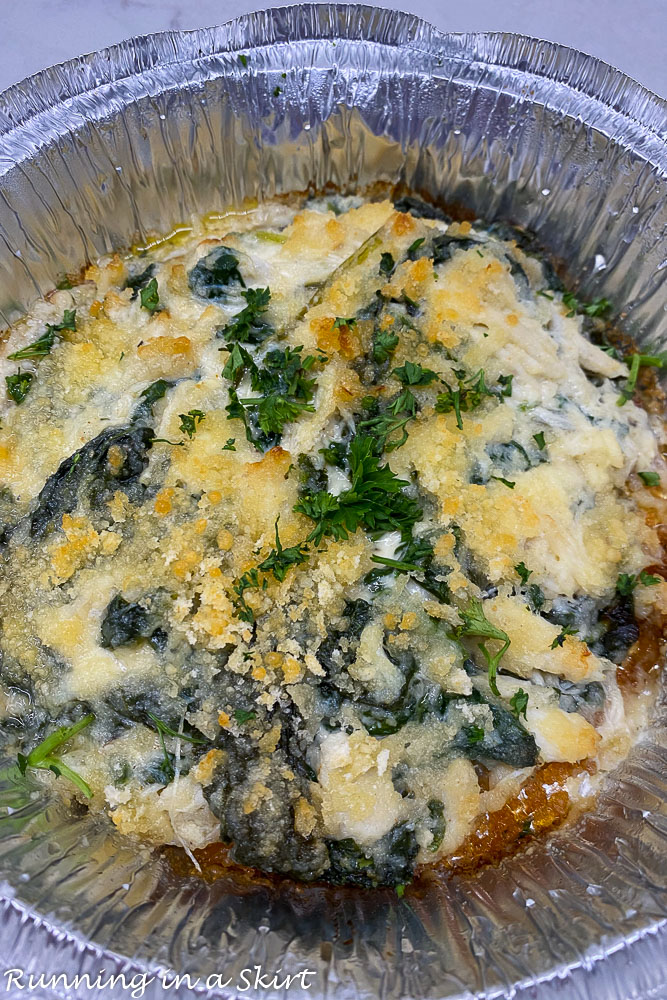 We also really enjoyed this poke bowl.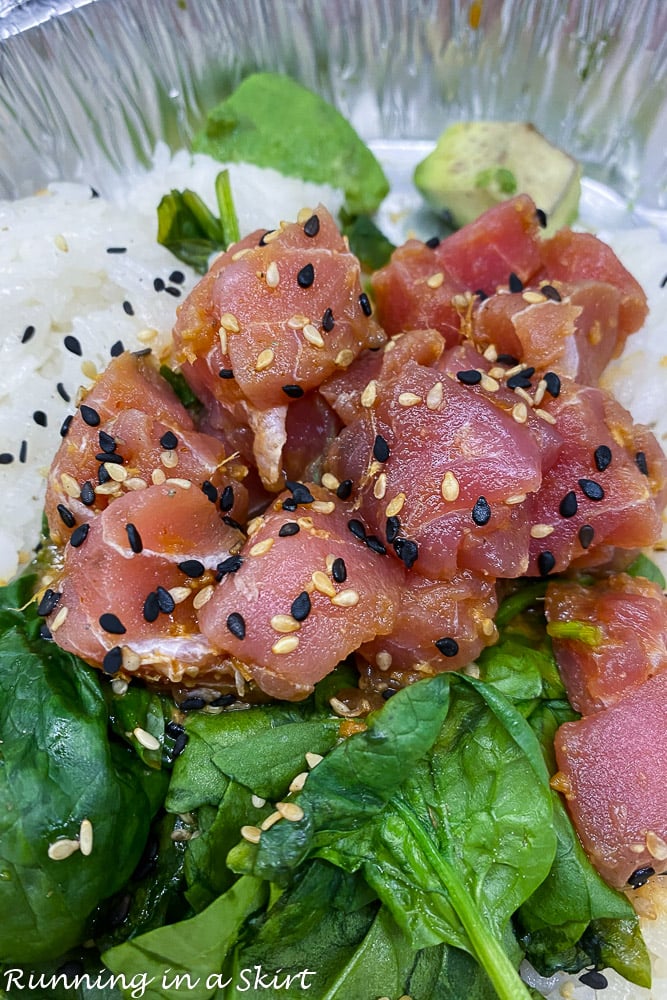 Our favorite part of the dinner was the Caribbean Shack Fish with teriyaki marinade, tropical rice, and fruit salsa.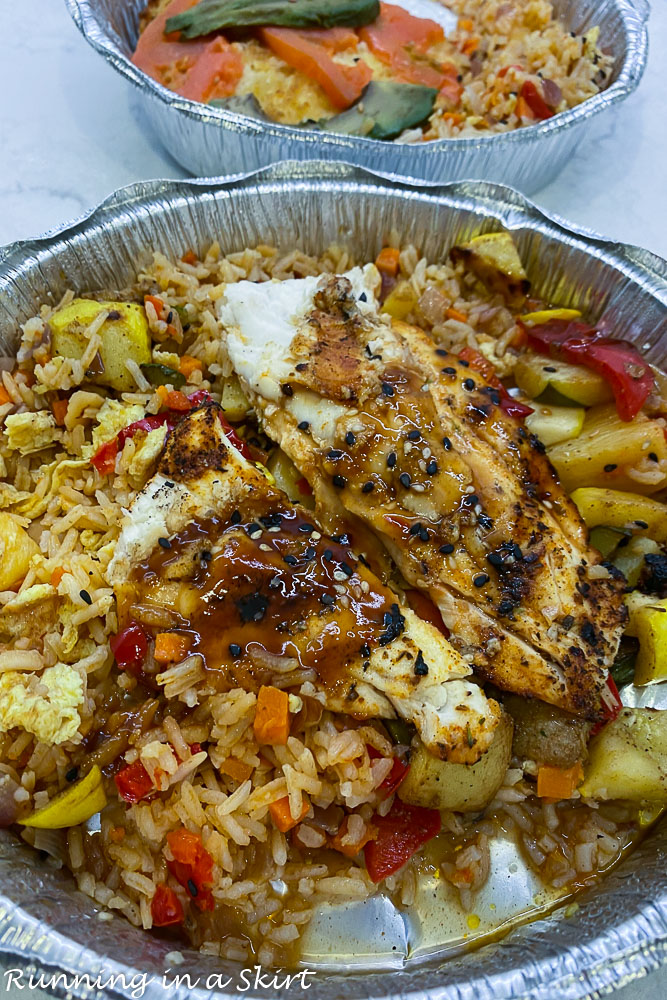 I loved the diverse seafood menu at the Salt Life Food Shack and their tasty eats.
Shuckers
Shuckers was actually not on my list of restaurants to try, but I'm so glad we did! One of the afternoon/evenings on our trip there was a car accident involving a power pole and the entire island lost power for hours. None of the restaurants on Amelia Island were open for hours so we had to quickly change our dinner plans.
We scrambled to find a delivery option just off the island but close enough to where they could still get the food to us. We picked Shuckers on a whim and it ended up being one of our favorite casual places to eat. The menu is filled with no surprise... oysters! We were a little leary to get Chargrilled Oysters for takeout but we took a gamble and it worked. They are actually really good and we ended up ordering them again for lunch the next day.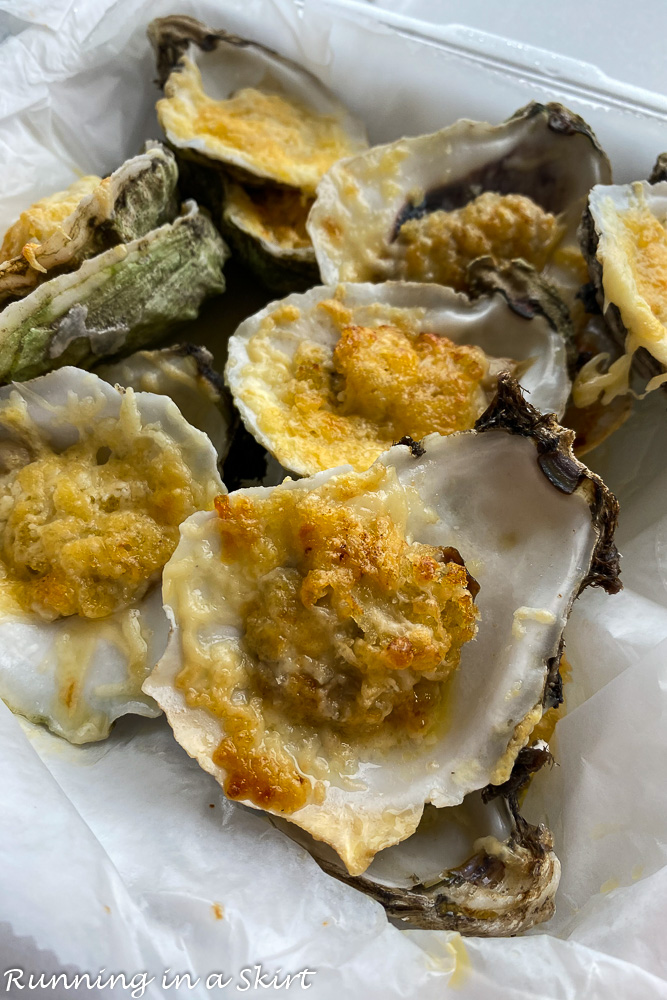 We also really enjoyed our Oyster Po-boy.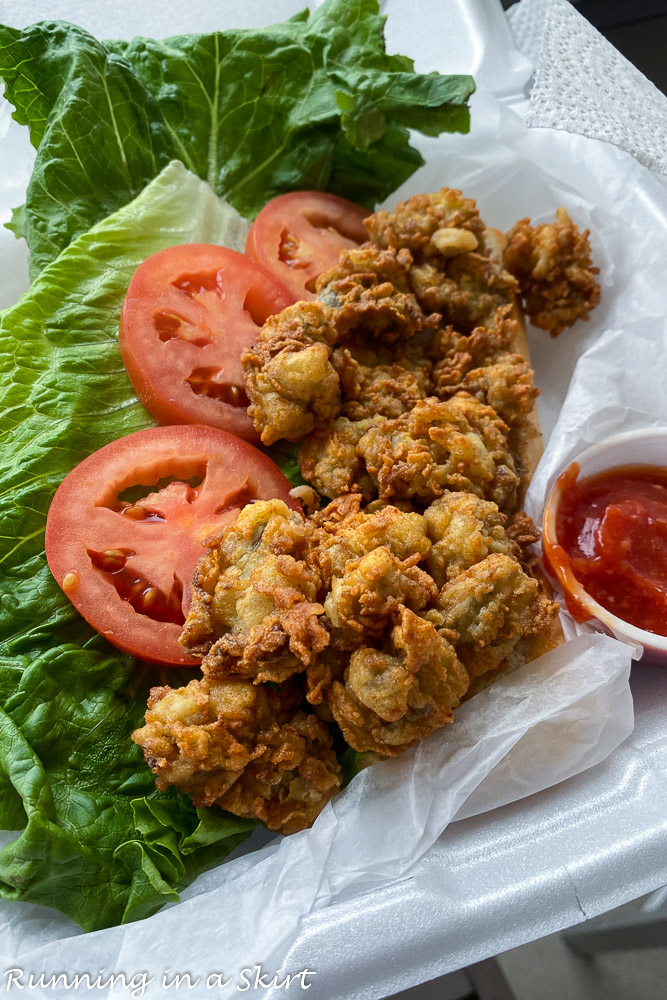 And this Blacked Fresh Catch Sandwich was delicious.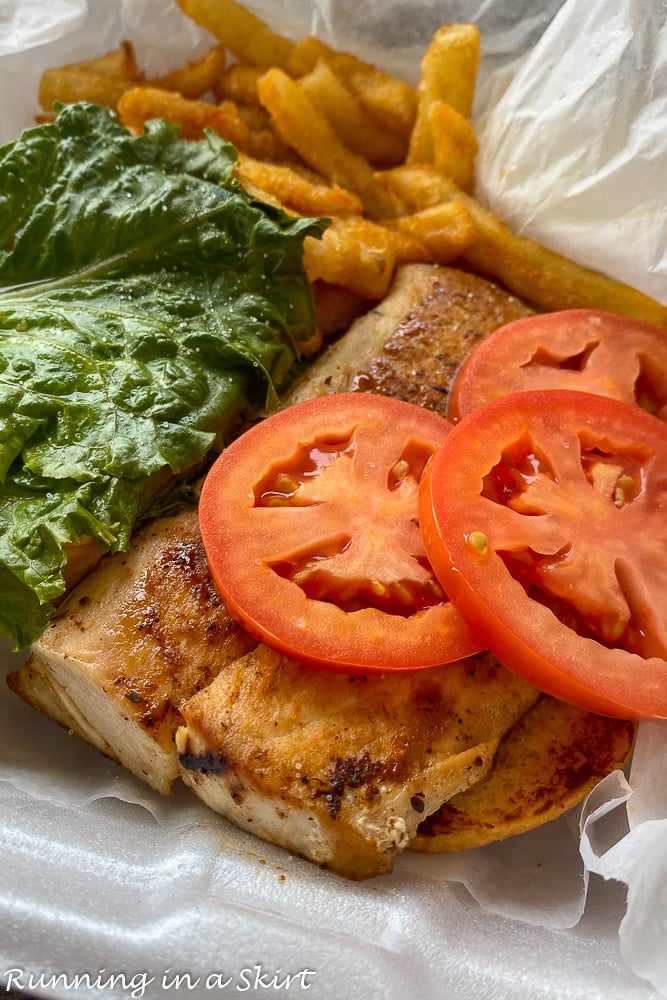 Shuckers is located in Fernandina Beach but not downtown! It looks like they have a fun waterfront location that I can't wait to visit when the boys are a bit older.
Aloha Island Bagel
One of our favorite beach trip traditions is bagels! We like to find a local bagel shop and get bagel sandwiches the first morning a dozen to enjoy for the rest of the trip.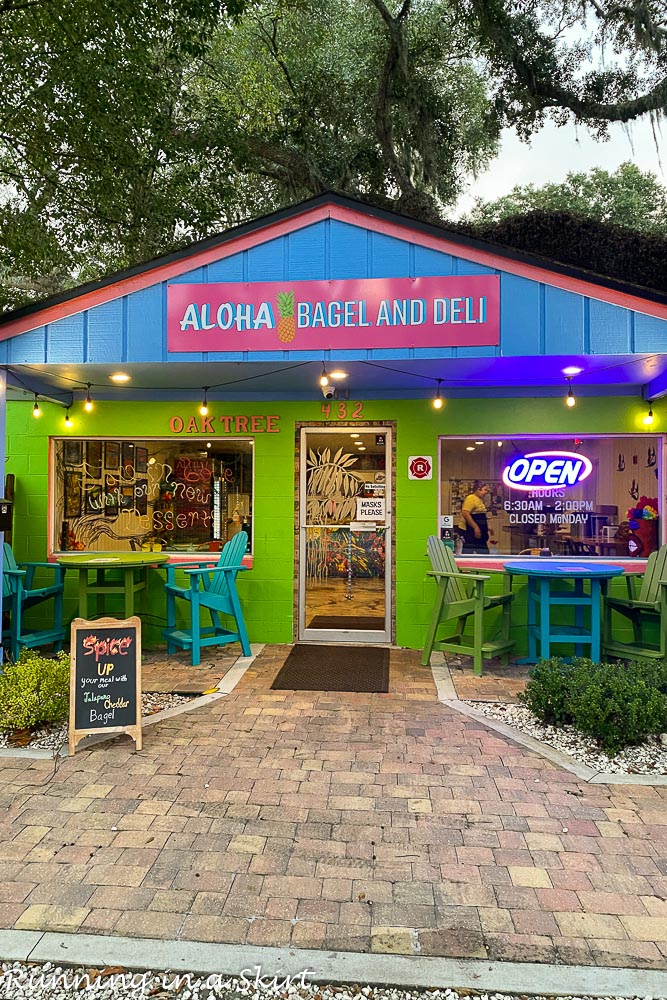 The first morning I got up early and got us Aloha Bagel to go. It's in an adorable building in Fernandina Beach and had the friendliest staff.
We loved our classic bagel sandwiches and bagels to go. They had all sorts of other delicious bagel sandwiches and baked goods to order too.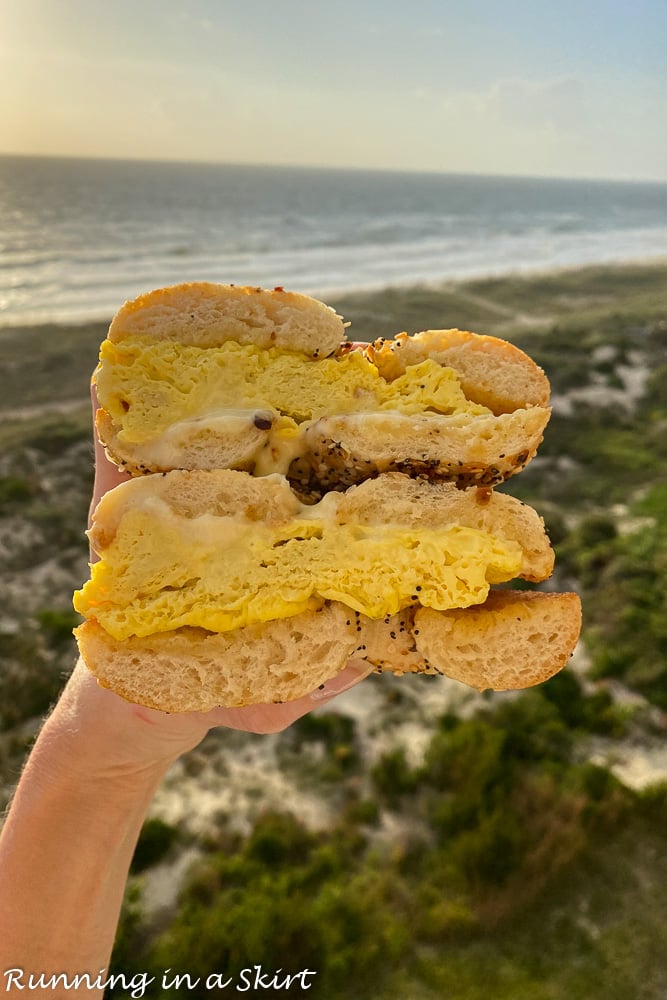 Aloha Bagel is a great place for breakfast and lunch on the island!
Other Best Amelia Island Restaurants
We were only on the island for a week and only did takeout BUT there were some other delicious places I had my eye on for future trips. Here are some of them that looked worth trying to me!
WOW! We really did eat well on this trip. Looking back at these photos and writing this post has just made me fall in love with all these lovely restaurants again! These really are the best Amelia Island restaurants!
If you've visited Amelia Island please feel free to add your favorite restaurants in the comments below.
More Amelia Island Resources:
Pin for later!