Looking for something new to cook this month? Here are 5 Recipes to Try This October!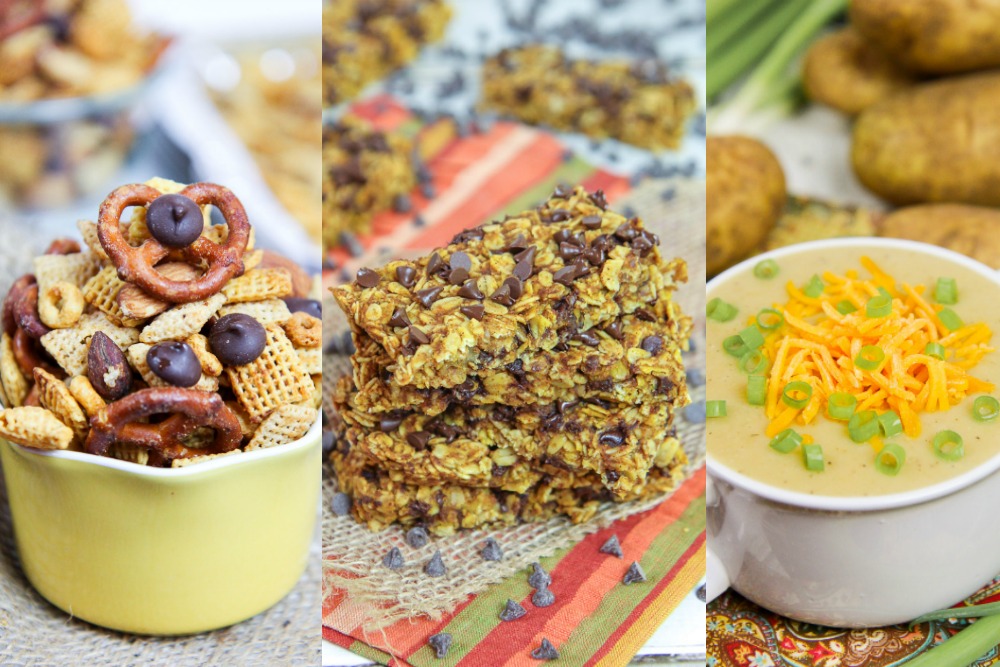 Hello October,
Even though I run a food blog, I get in food ruts. I rotate dinners and sometimes fall in the habit of making the same things. I'd love to make something new, but who has time to actually go and search for all those recipes?!
That's where the idea for these blog posts came along. At the beginning of each month, I go through the Running in a Skirt food archives and search for recipes that are easy, tasty, and creative to mix up your cooking routine. Did you know there are actually 400 RECIPES on this site? There's a lot of great options but I know not all of us have time to go and look. So I do that work for you.
I look for a mixture of recipes from breakfast ideas to simple dinner and even healthier desserts. I share just FIVE recipes so it's an attainable goal to try one or even all of them. My goal is to give you a few dinner ideas and some fun seasonal recipes as well. The recipes are mainly vegetarian but I do throw a few pescatarian ones in the mix too.
October's recipes celebrate all things COZY. I, of course, have a pumpkin recipe thrown in the mix as well as some healthier comfort food, a crockpot favorite and a snack mix that would be great for a football game or Halloween.
I hope you will give them a try!
5 Recipes to Try this October
These Pumpkin Oatmeal Bars are crazy easy to make and taste so good. They could work as a portable breakfast, snack, or even a healthier dessert. They have just enough pumpkin flavor to give you the perfect taste of the season and the chocolate is the perfect compliment.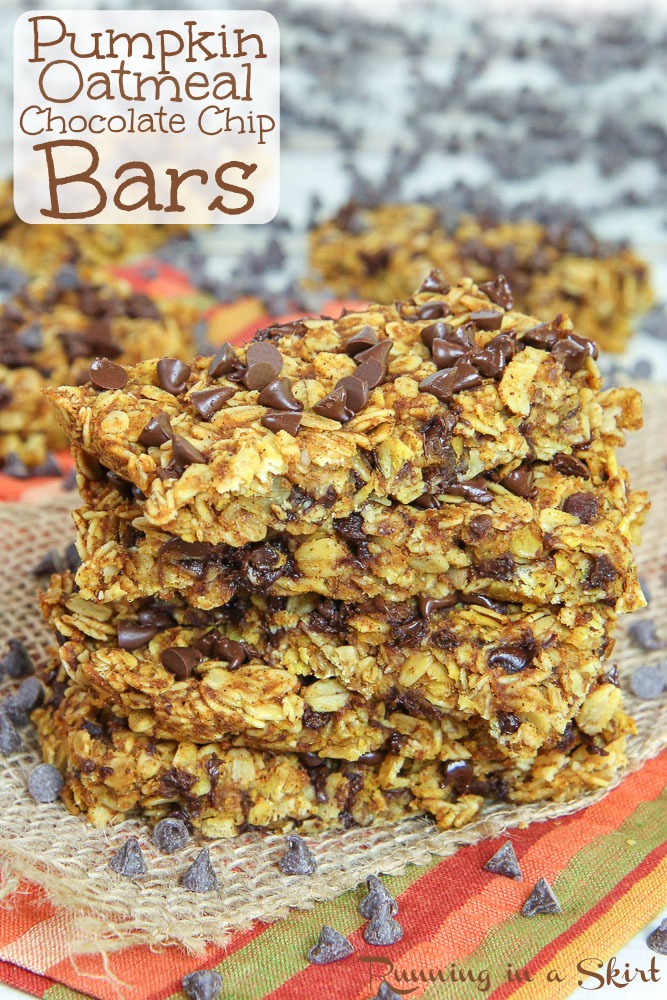 Cooler days and nights mean it's time for comfort food! This Healthy & Creamy Cauliflower Mac & Cheese tastes like a decadent dish of baked macaroni but it has an entire cauliflower head purred and hidden in the mix. It's the perfect way to sneak in some veggies even when you want something more indulgent.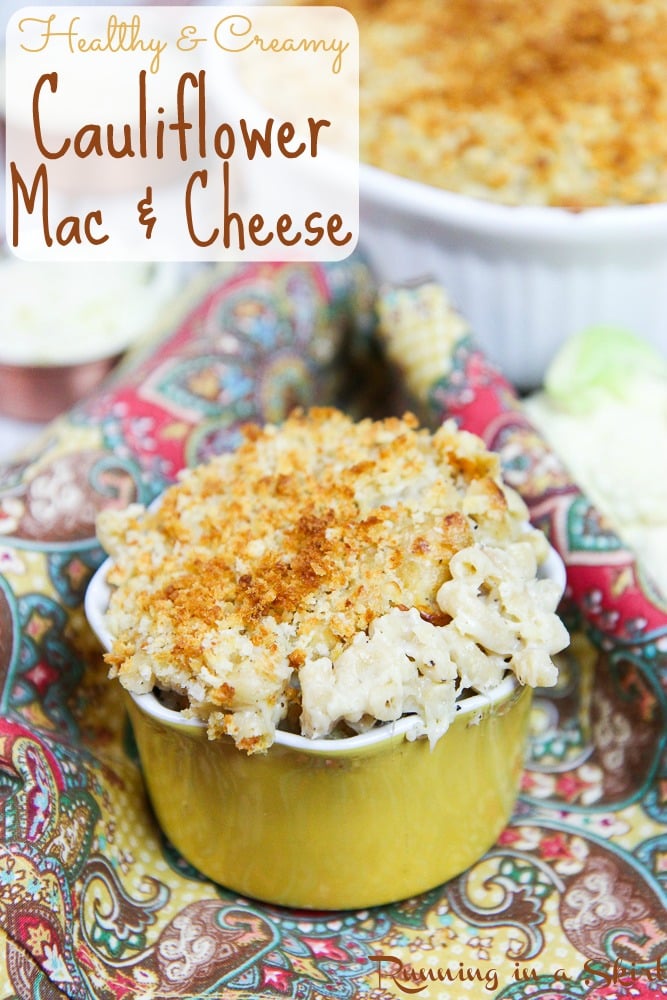 It's time to break out the slow cooker! I use mine all year but it gets a workout during the cooler months. First up is my Crockpot Vegetarian Baked Potato Soup. This dish is loaded with flavor and all those classic toppings. Serve with a salad for the perfect fall meal.

This dinner isn't exactly seasonal BUT it's a great, fast and healthy dinner idea. October is when life starts to feel a bit more hectic in advance of the holidays and this Sheet Pan Shrimp Teriyaki is perfect for those nights when you have no time to cook and no idea what to make.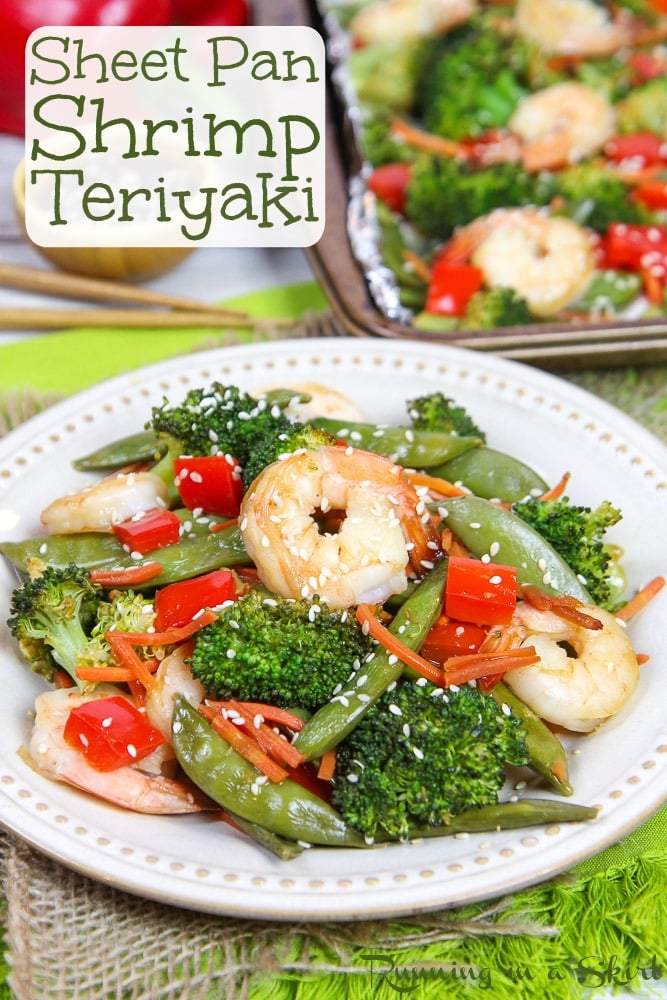 Looking for a healthier snack for a game night or even Halloween? My Crock Pot Honey Nut and Dark Chocolate Chex Mix is so simple to make and totally irresistible. It's great for a movie night at home too.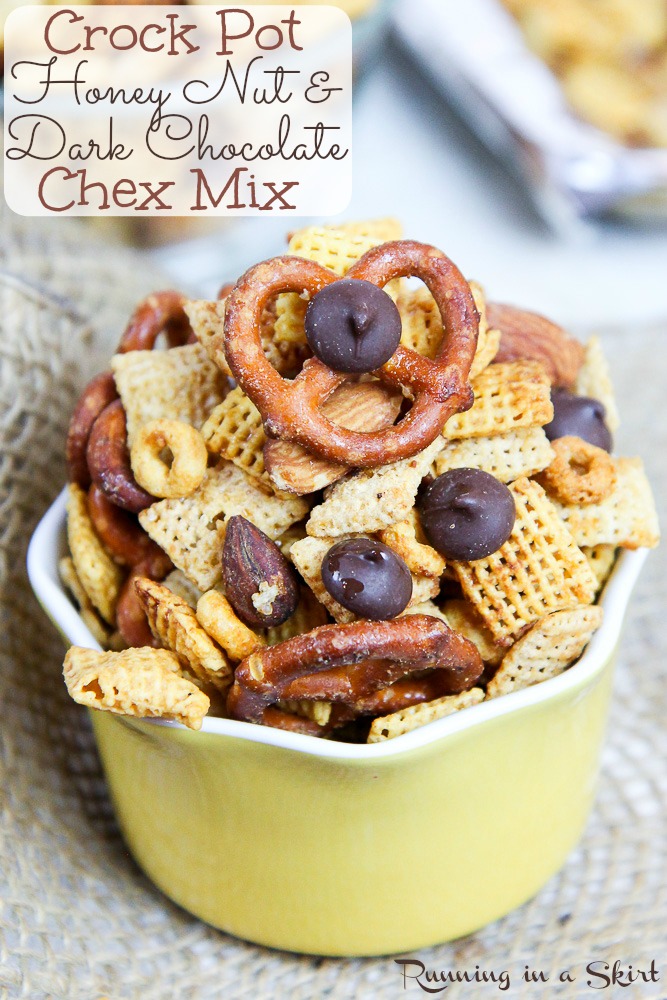 Happy cooking, my friends!
Try these recipes too!
Your turn!
Which one do you want to try first?