Planning a party for the Big Game? Get everything you need to make all your healthy snacks for less at ALDI.
I'd like to thank my friends at ALDI for sponsoring this post. Thank you for considering shopping at the companies who support Running in a Skirt. As always, all opinions are my own.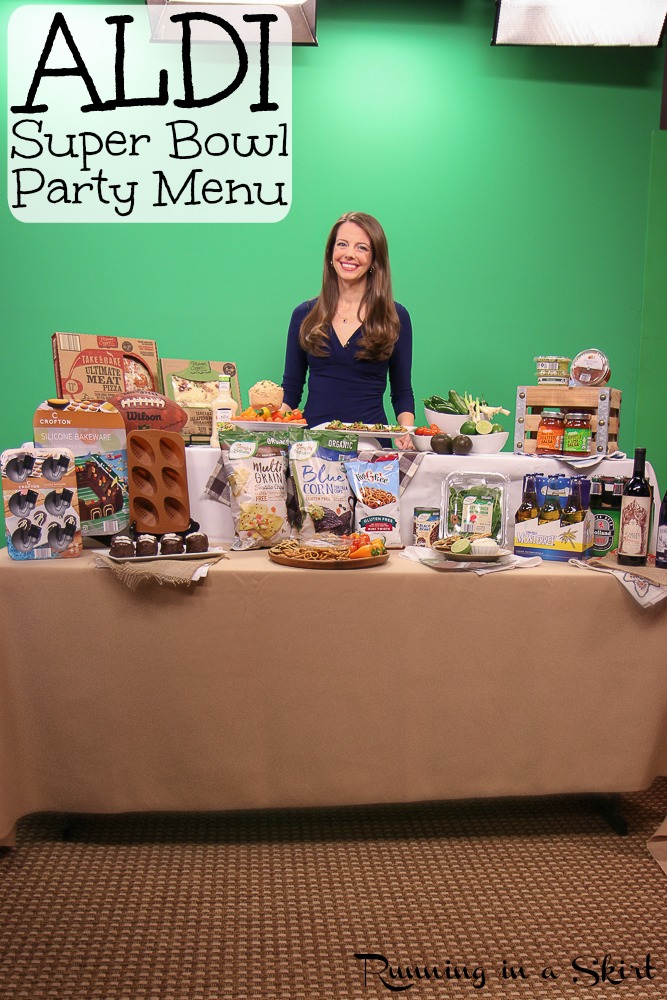 Hi guys!
Last week I went back to WLOS to tape a segment for the Carolina Spotlight! It is always nice to visit my old world for a day and tape a TV spot. Once again, I partnered with ALDI to share my love for the store, their high-quality foods and most importantly, crazy low prices. With the football game of the year coming up THIS weekend, I put together a spread of some of my favorite healthy snacks. I used all ALDI products and recipes that are perfect for game day. ALDI takes the pressure off game day (read: any day) by having everything on your list in one place - saving you both time and money. That's why when you shop at ALDI, you don't just win, you win-win.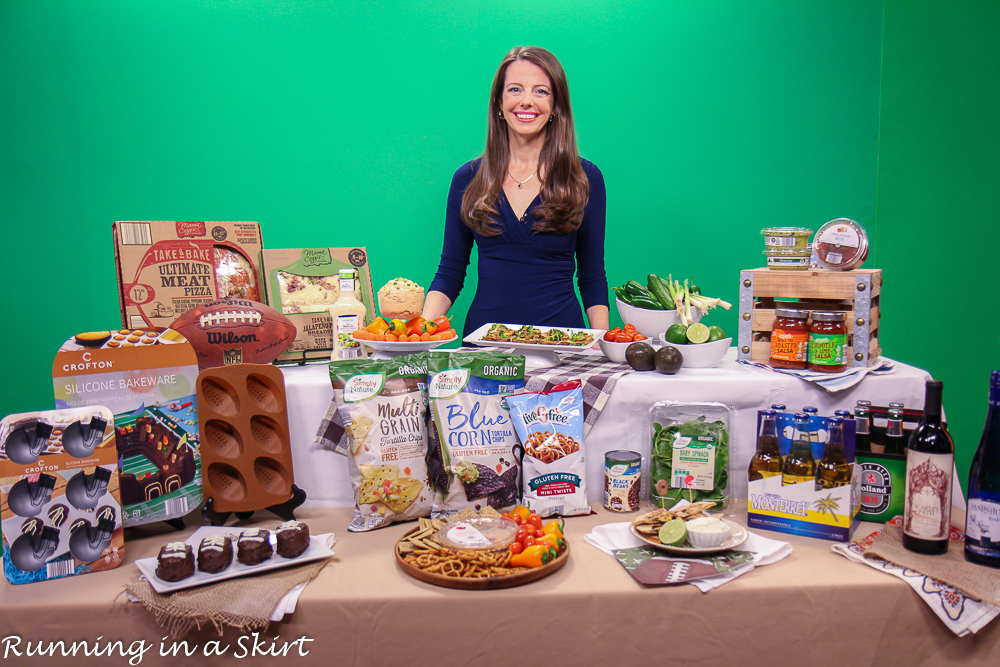 Where to find healthy snacks for the Big Game?
Party shopping at ALDI has never been easier. ALDI has your big game needs covered from tasty appetizers and snacks to treats, beer, wine, and of course plenty of healthy options. Whether you are throwing your own party or just picking up something to take to a friend's house, ALDI is your first-stop-shop for any game day essentials. I love their premium foods without the premium price tag.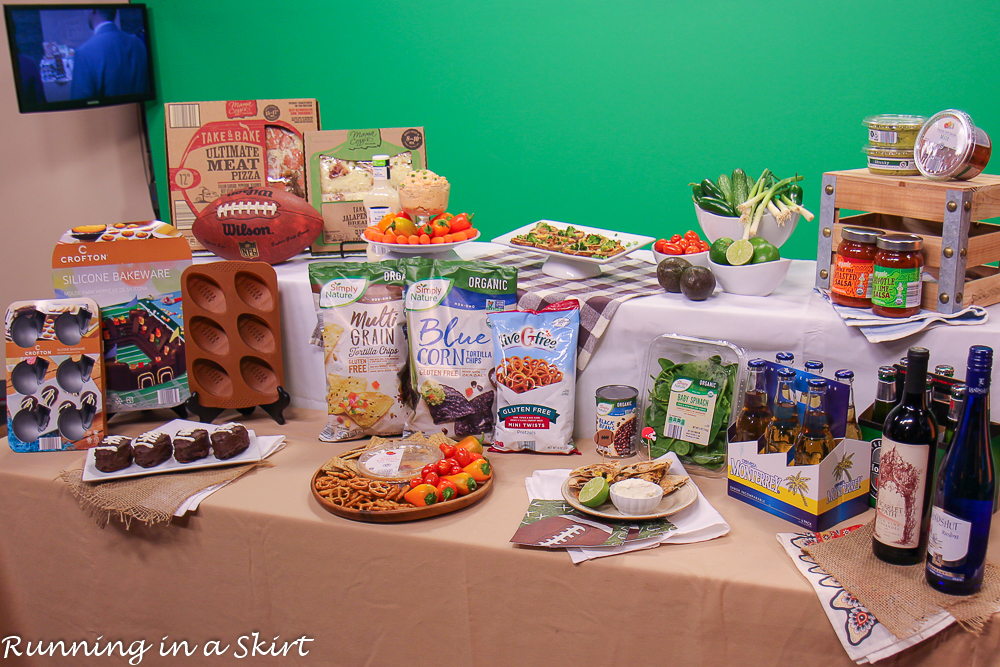 The segment aired this past Thursday and as promised, I got the clip to share with you.
I shared a few easy recipes in the segment and wanted to make sure you had a chance to make them too. This Buffalo Chicken Dip is rich, creamy and delicious. It's easy to make and perfect for game day. If you are vegetarian like me, you can also make my Vegetarian Cauliflower Buffalo Dip. I dare you to eat just one bite. 🙂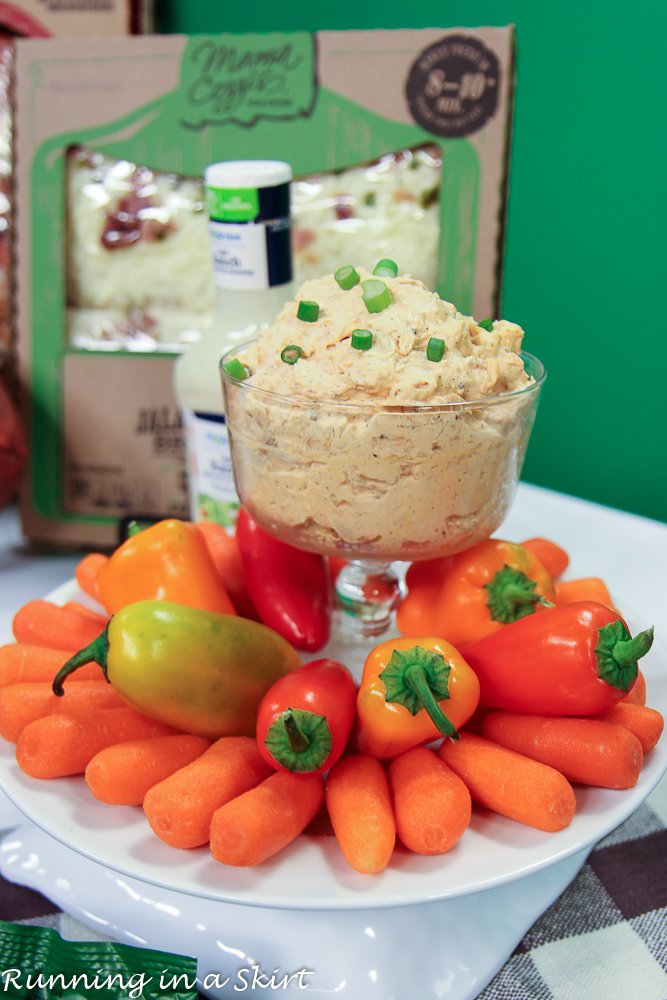 I also made Loaded Potato Skins with Broccoli, Bacon, and Cheese. Leave the bacon off for a vegetarian version or make my Greek Yogurt Guacamole Healthy Potato Skins.
I also shared an easy Southwestern Chicken Quesadilla. These are filling, tasty and perfect for game day. For a vegetarian version, use the Earth Grown Black Bean Chipotle Burger.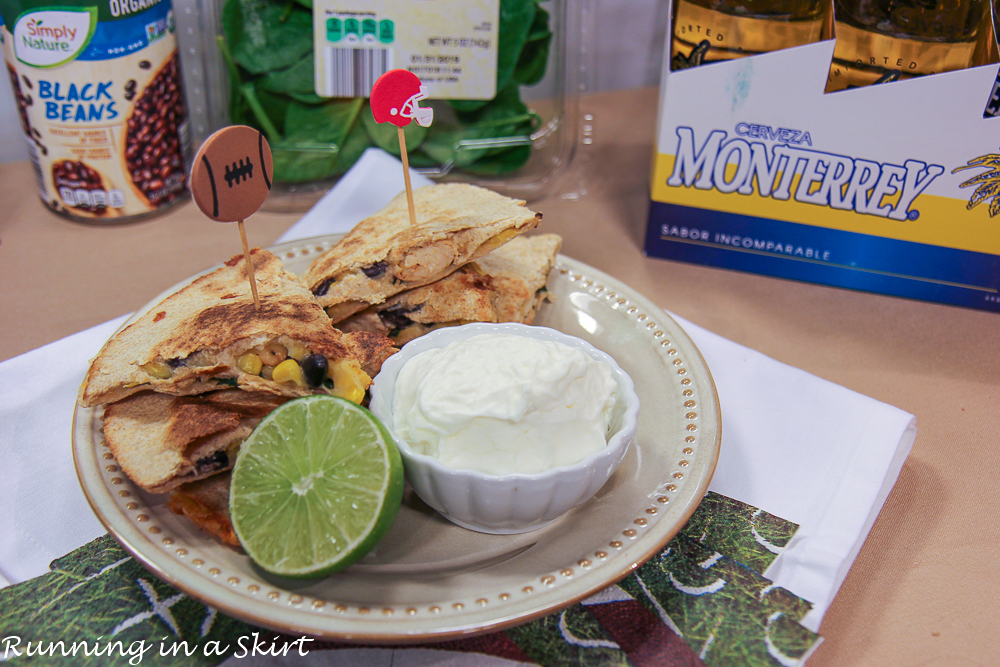 Even if you don't want to cook, ALDI has pre-made appetizers, meals, and snacks! ALDI recently announced its largest product expansion ever, which includes a 40 percent increase in fresh food selection, including organic produce and convenient ready-to-eat food like sliced fruit, salad kits and more for all dietary needs and restrictions.
I LOVE their fresh Little Salad Bar salsa with Simply Nature Organic Yellow Corn or Multigrain Tortilla Chips and Park Street Deli Guacamole.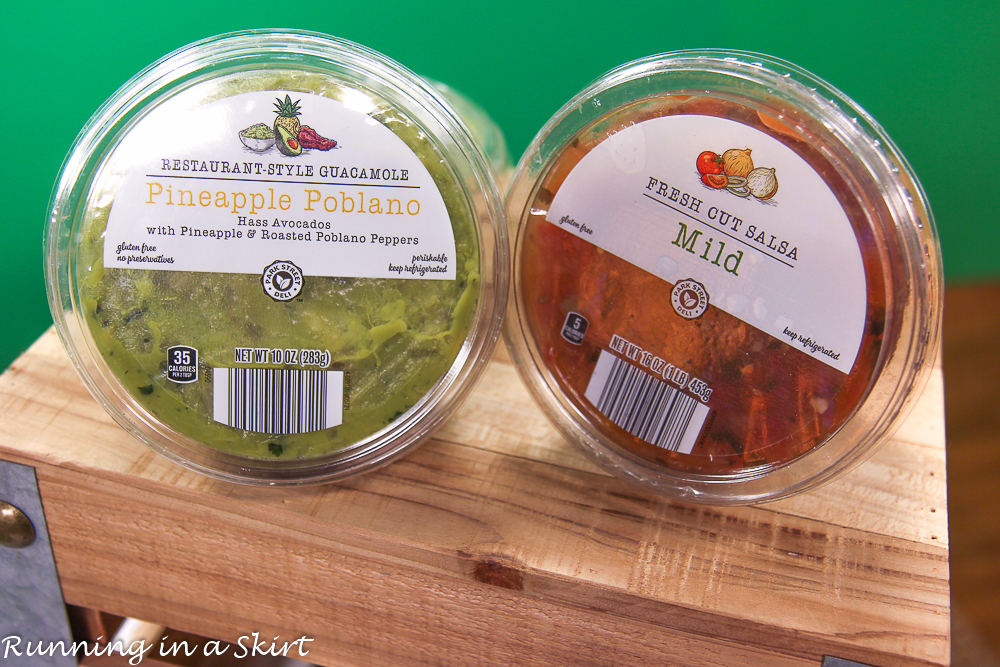 These are completely addictive and are the perfect better-for-you snack for Game Day.
Plus, you can't go wrong with take and bake Mama Cozzi Pizza. I never leave ALDI without one of these especially since most are under $5.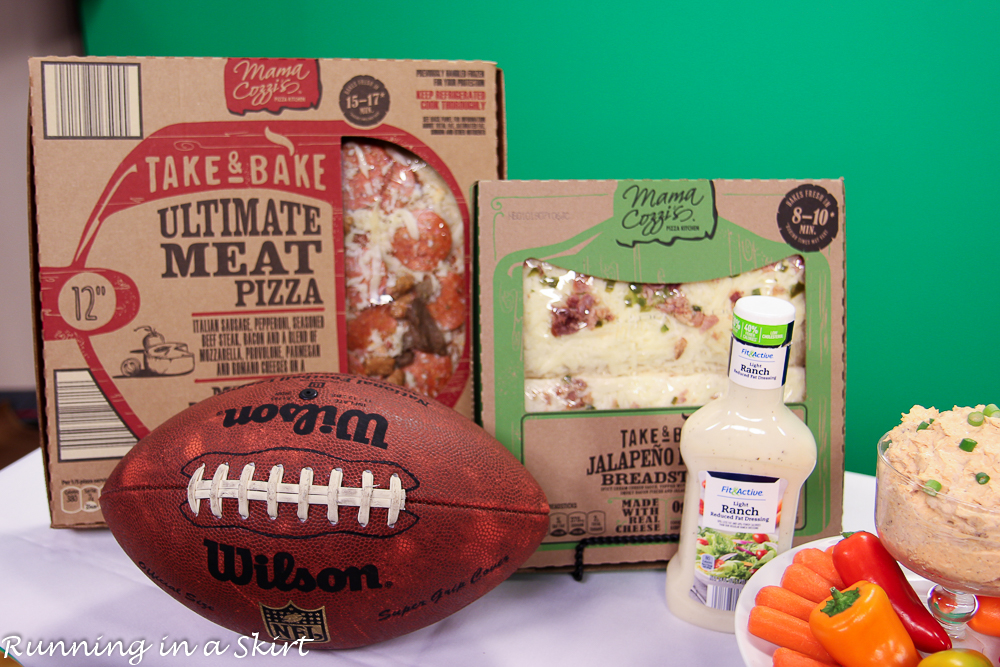 ALDI even has a fabulous line of their own wines and beer. Their award-winning wines are mostly less than $10 and their world-class beer is affordable and satisfying. You seriously have to try them!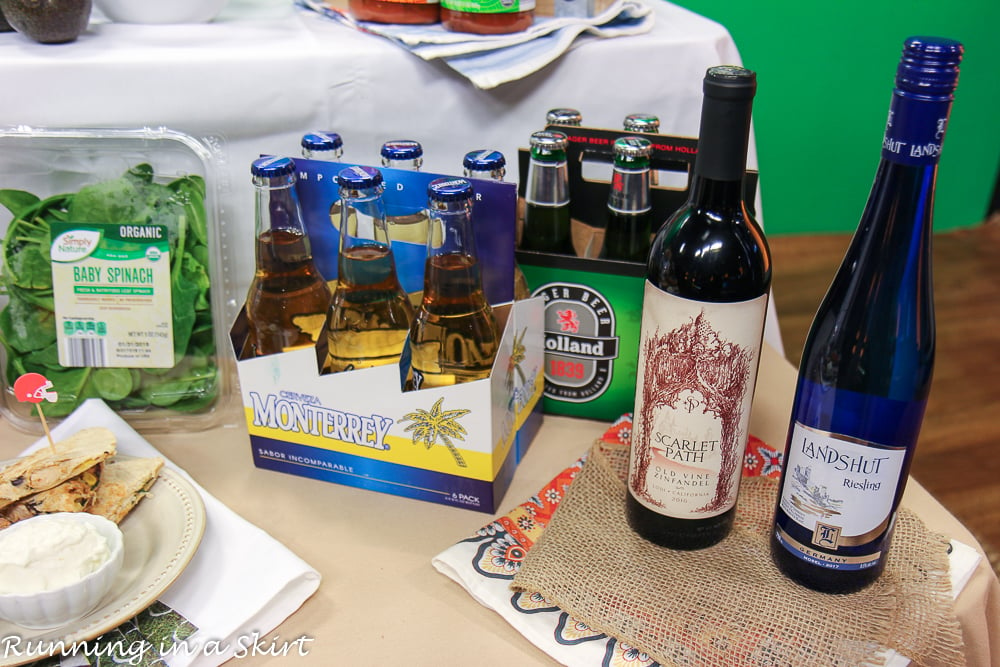 As I've mentioned before, one of the things that makes ALDI unique is that they have their own private label products, which they test and test until they are perfect. That allows them to stock their stores for less and pass the savings onto you.
You can feel good picking up these products for your party because they are always delicious and often award-winning. In fact, 1 in 5 ALDI-exclusive products are award- winning!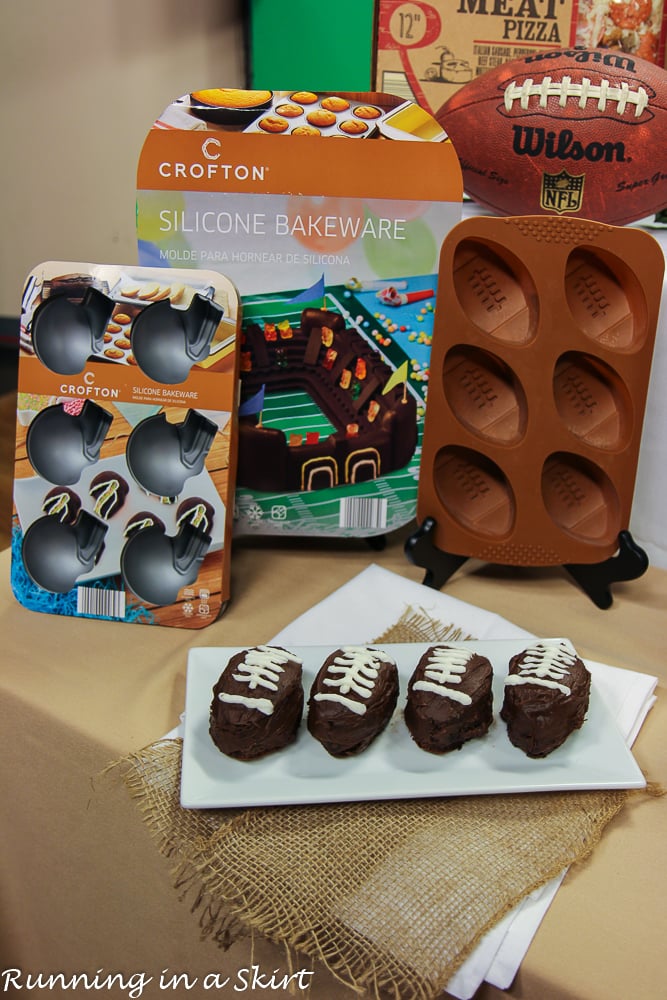 Recently, both of the ALDI liveGfree and Never Any! lines earned the Good Housekeeping Seal, which is considered the gold standard in helping guide shoppers. One of my favorite liveGfree products for Game Day are gluten-free pretzels but also look out for brown rice crisps, chewy bars, and breads.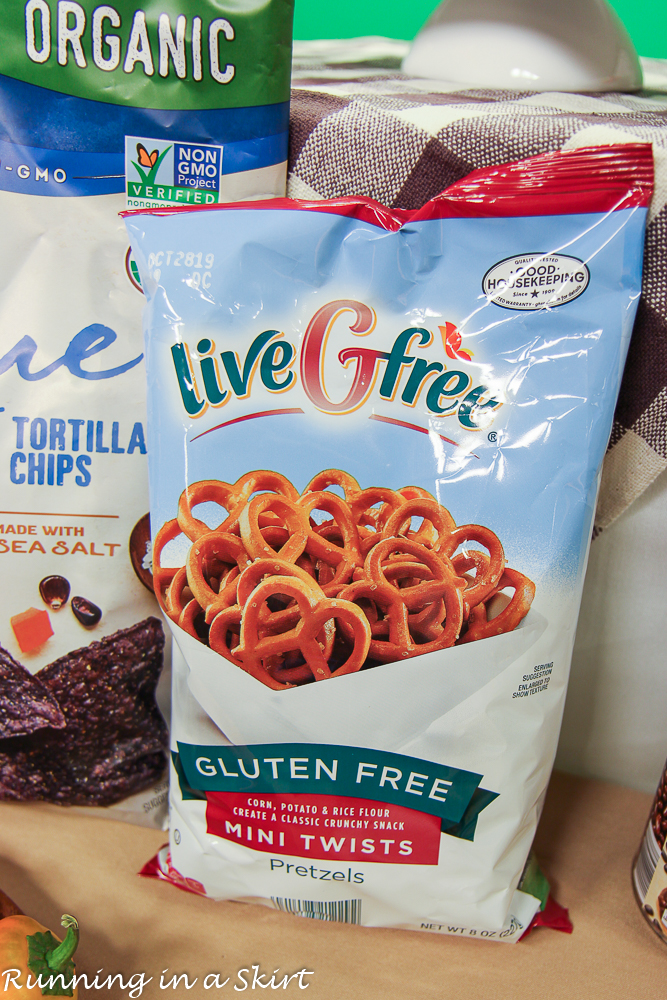 Whether you're hosting the viewing party or just attending one, ALDI can save you money and we can guarantee that your spread will be delicious. To start your planning process, here are 12 delicious Game Day recipes made with ingredients from ALDI.
12 Healthy Snacks for the Big Game from ALDI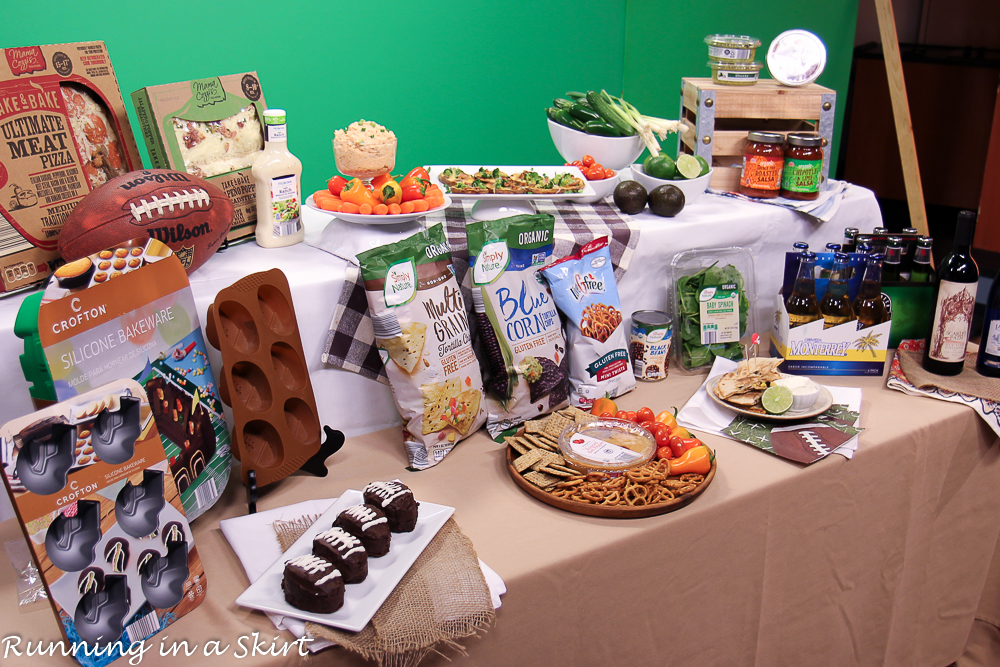 For more ALDI game day recipes visit ALDI.us. When you try these wonderful recipes with ALDI products make sure you share your love with the hashtag #ALDILove!
Love ALDI? Pin this to your favorite board!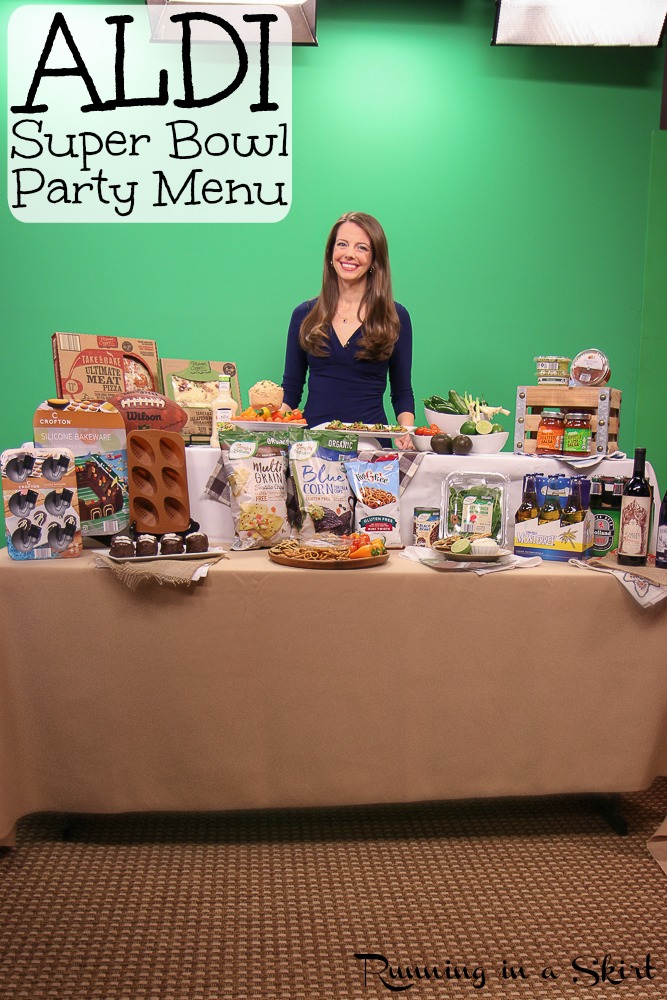 Your turn!
What are you prepping for the biggest game of the year on Sunday?
Head to ALDI.us and let me know which recipe you'd like to try!