Fight back against aches with my natural cures for pain!
Thanks to Sunbeam® Products, Inc for sponsoring this post and allowing me to share these useful and practical tips with you. All opinions are 100% my own. I appreciate your support of Running in a Skirt and allowing me to share posts like this with you.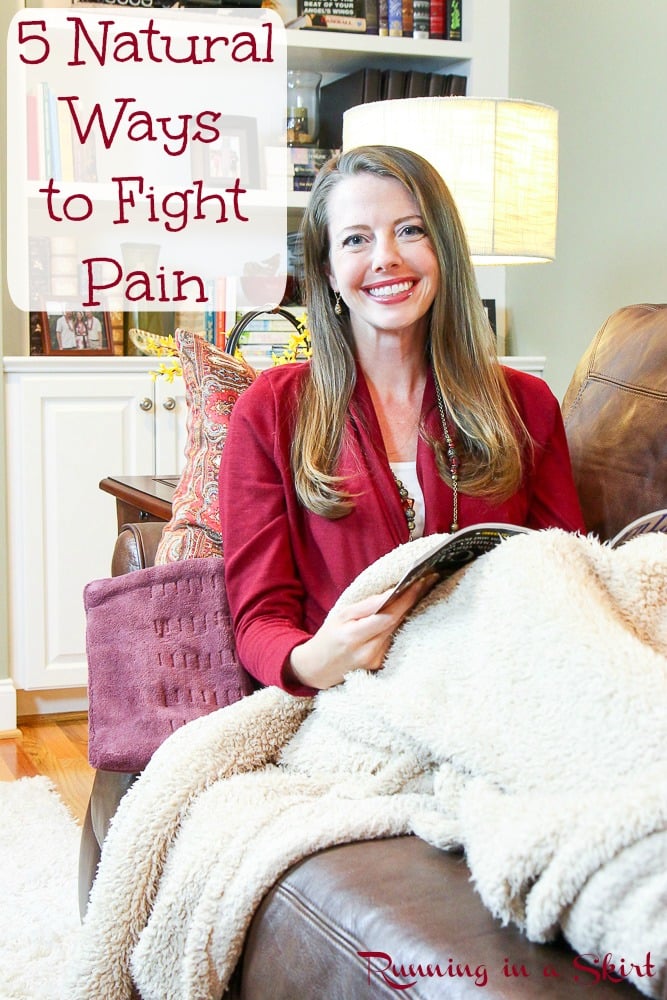 Hi guys!
Thanks so much for your support on yesterdays post. Thank you for allowing me to be honest. Today I want to talk about another not so pleasant subject, that I'm sure many of us deal with... PAIN and natural cures for pain.
Pain comes in so many forms. Whether it's back pain, terrible cramps, lingering fitness or running injuries, I suspect that many of us end the day with some sort of tinge or ache. It can range from annoying to crippling but regardless of the intensity it can put a real damper on your day, mood and well-being. It's hard to be your healthiest when you are hurting!
One of my big sources of pain is back pain. If I have a really busy day that involves a lot of cooking, food photography or even gardening I'm usually feeling it by the end of the day. I sit down feeling like an old lady with my aching back. All of those tasks involve a lot of crouching over, so I'm pretty sure that's where it is coming from. Even though I know the source I can't seem to stop it from happening. It seems like once a week, I'm on the couch at 8PM not wanting to get up again. To fight back, I've found some simple and natural ways to calm it down in the evening without popping pills.
Here are some of my best natural cures for pain!
[fusion_builder_container hundred_percent="yes" overflow="visible"][fusion_builder_row][fusion_builder_column type="1_1" background_position="left top" background_color="" border_size="" border_color="" border_style="solid" spacing="yes" background_image="" background_repeat="no-repeat" padding="" margin_top="0px" margin_bottom="0px" class="" id="" animation_type="" animation_speed="0.3" animation_direction="left" hide_on_mobile="no" center_content="no" min_height="none"]Got pain? Here's 5 Natural, Drug Free Ways to fight back. #pain #naturalliving #FindYourAhh AD Click To Tweet
Natural Cures for Pain
Heating Pad
When my back pain hits the first thing I turn to is heat therapy. It's the perfect way to effectively and safely relieve pain without having to rely on pain killers. I can't tell you how good it feels to get my aches on good ole heating pad. It's the ultimate natural cures for pain!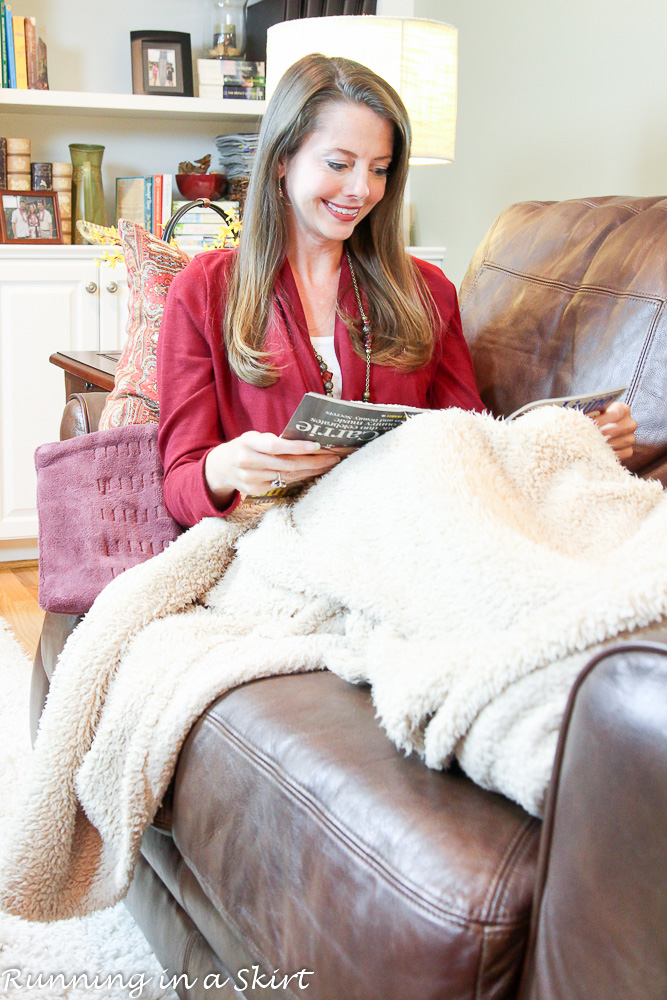 Heat therapy is fast, natural and effective. It helps increase blood flow to my back, therefore relieving pain. It totally gives me that ahh moment.
I'm a huge fan of Sunbeam® heat therapy. My Sunbeam® King Size XpressHeat™ Heating Pad is my go-to for pain relief. It heats up in just 30 seconds, has a microplush, fully washable pad and can be used for dry or moist heat.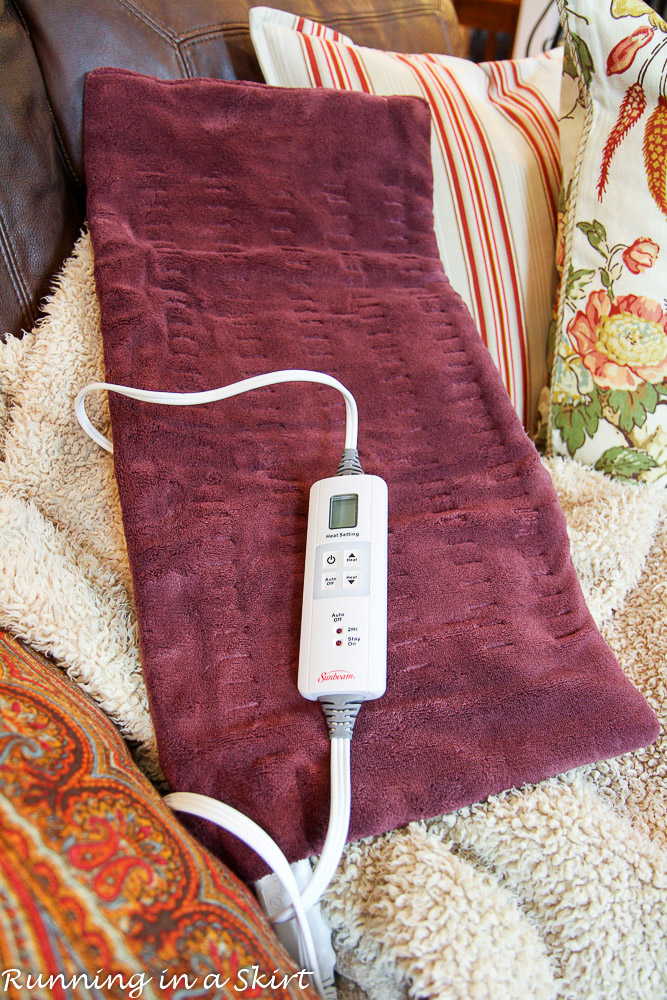 It's also HUGE! It measures 12"x 24" making it perfect for all kind of aches and pains. They also have pads that are contoured for your back and neck and are even more personalized to your needs! Sunbeam® heat therapy products have an adjustable heat system, allowing you set the right amount of penetrating natural heat for soothing relief while the flexible pads and wraps comfortably conform to your body to provide heat and alleviate pain exactly where you need it.
It's perfect for muscle and joint pain relief.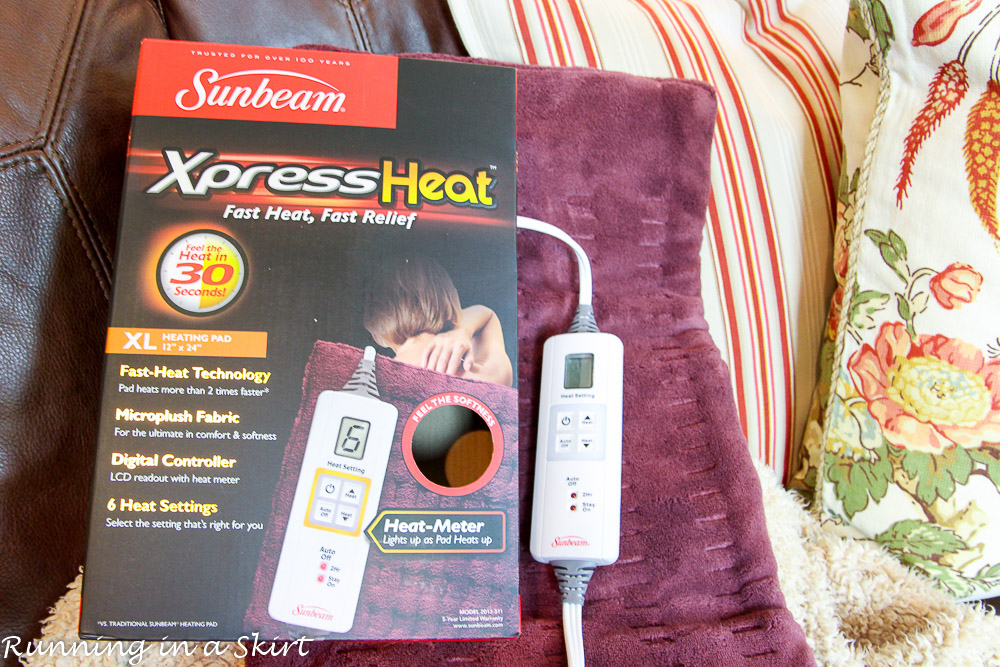 The settings have come a LONG way since your Mom's heating pad. Sunbeam® Heat Therapy products even include an auto-off setting, which is really nice if you are as forgetful as I am.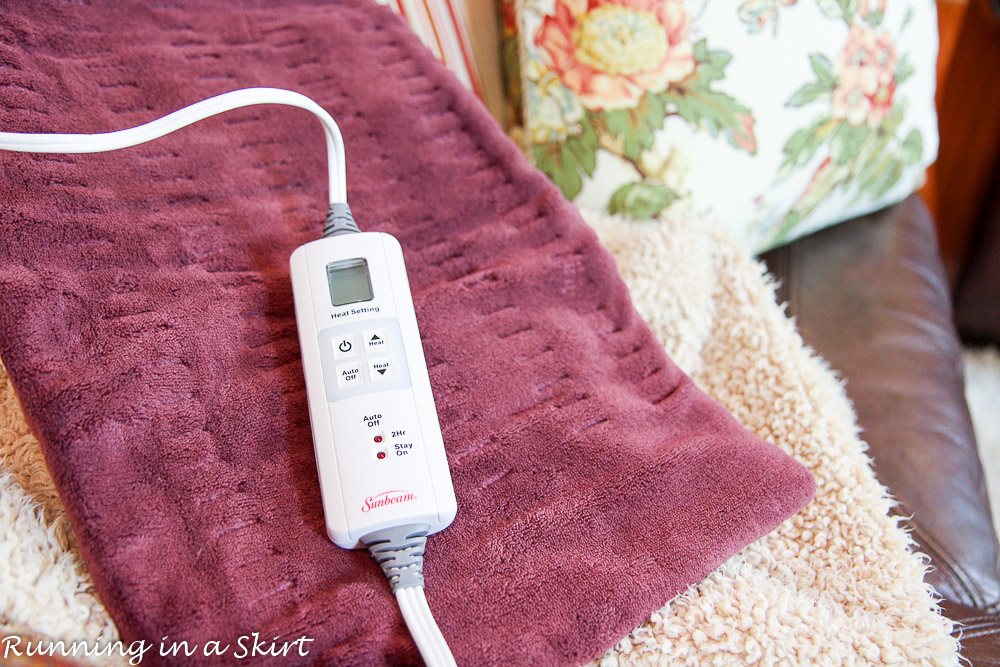 The best part about Sunbeam® Heat Therapy products is they are of course drug-free, but also non-invasive and involves no sticky creams or patches. Because of that there are no side effects too.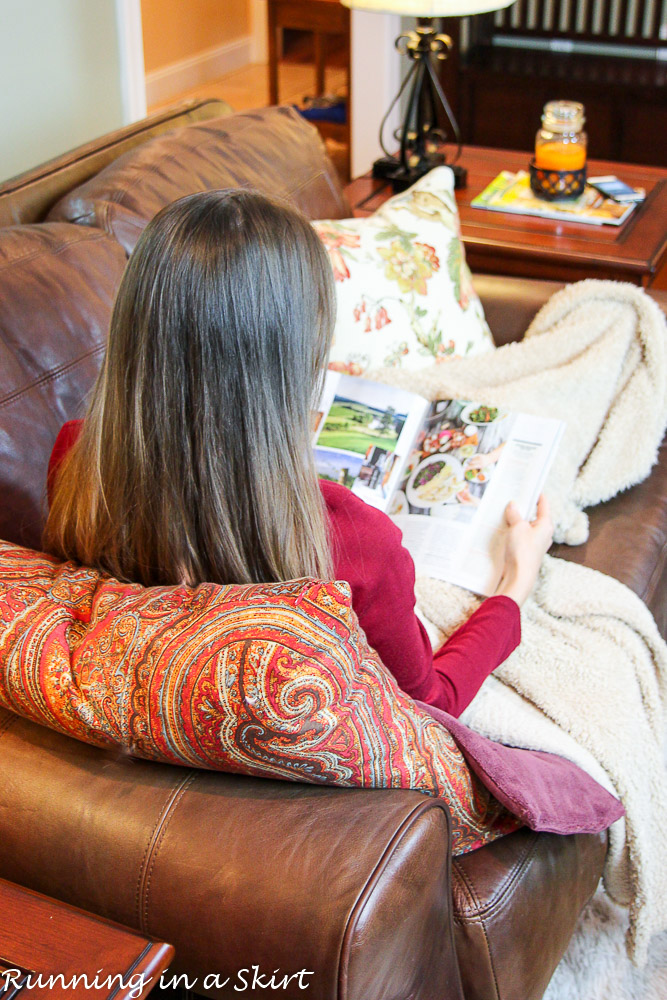 Make sure to check out Sunbeam® Heat Therapy products and use the promo code SKIRT to get 20% off when buying! And keep reading for a chance to win your own heating pad.
Yoga
If aren't on the yoga train yet, get on board!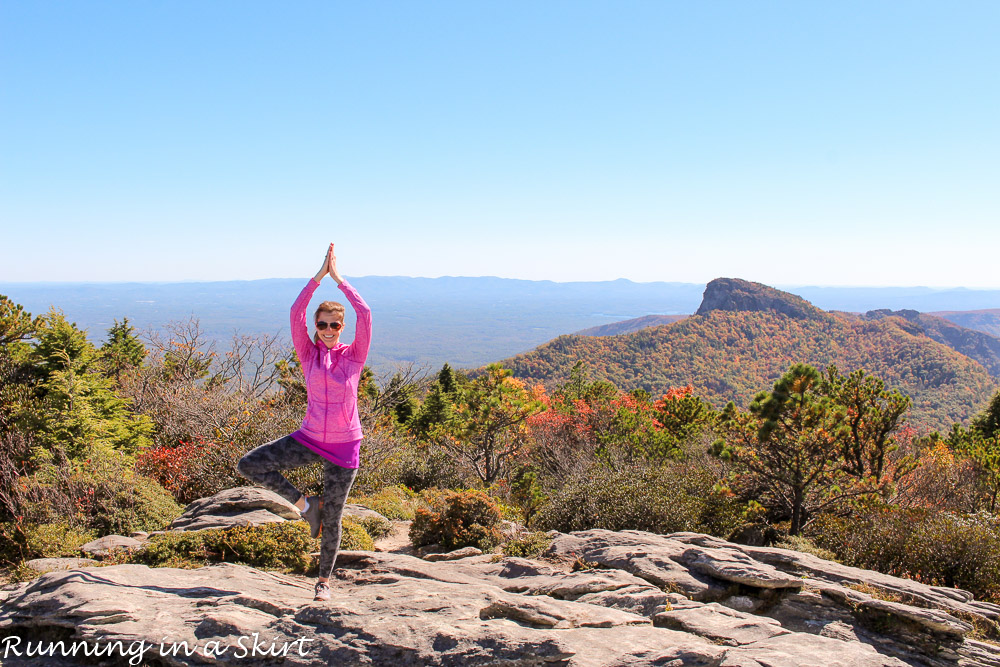 Yoga has helped me so much for chronic aches and pains that linger from being a runner. I firmly believe yoga keeps me in balance to keep running. Yoga and running go hand in hand for me.
Beyond running, yoga helps with more acute problems like back pain. Doing yoga regularly keeps my body limber so I don't have as much aches and just one natural cures for pain.
But when I do have back pain, I like to add a few evening poses to my routine to help with the more urgent problem. A simple 5 minute flow routine can really help calm my back down. It can also help relieve other types of pain like cramps or sore spots from running or fitness. If you aren't familiar with the basic moves there are some great DVD's out there to guide you through simple moves at home.
I recommend cat/cow, cross legged seated twist, cobra or even something as simple as legs up the wall.
Food & Herbal Remedies
What you eat can help or hurt your efforts to find natural cures for pain.
Consider adding anti-inflammatory agents like ginger, turmeric, beets or dark leafy greens to your morning smoothie!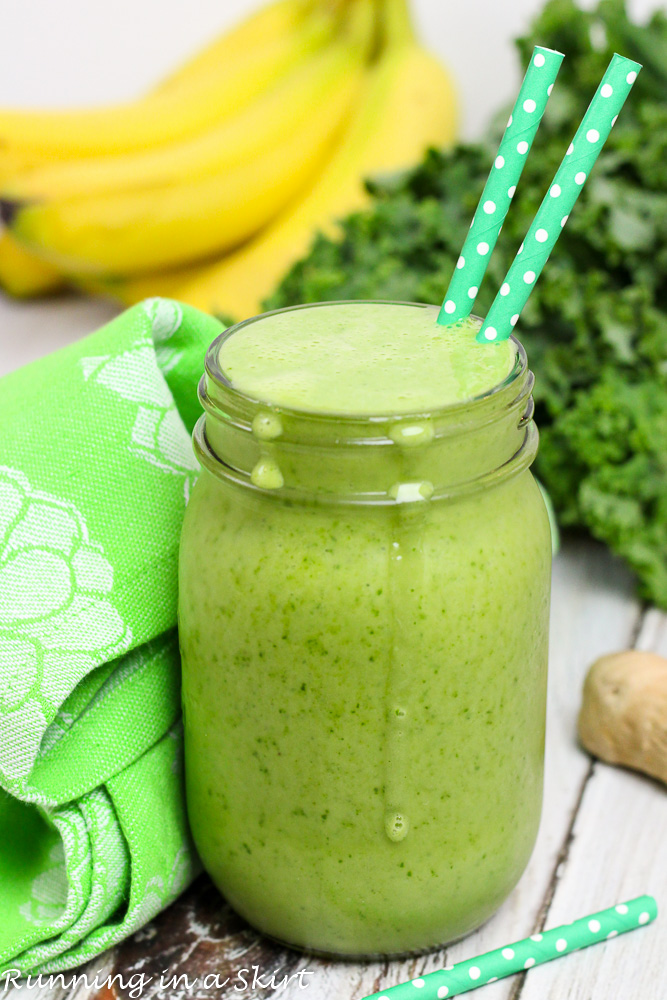 I swear I feel like Wunder Woman after a nice kale smoothie!
Other surprising foods to add to your diet that are high in inflammatory antioxidants are bok choy, celery, broccoli, blueberries and even pineapple! My Pineapple, Kale and Ginger Smoothie might be just what the doctor ordered!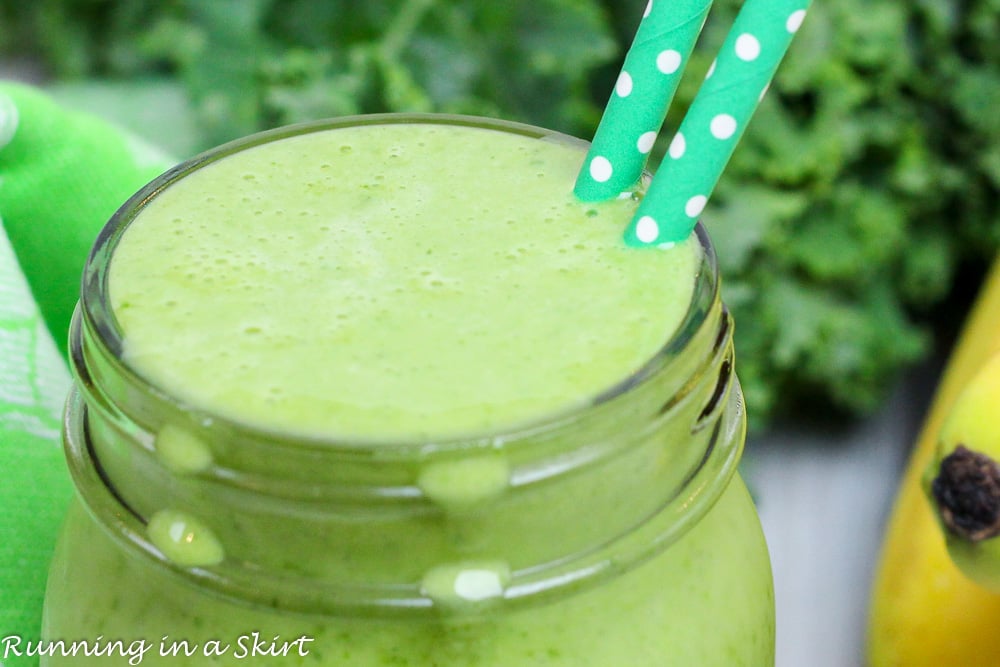 Hot Bath
I started taking hot baths when I was training for the Chicago Marathon and never stopped.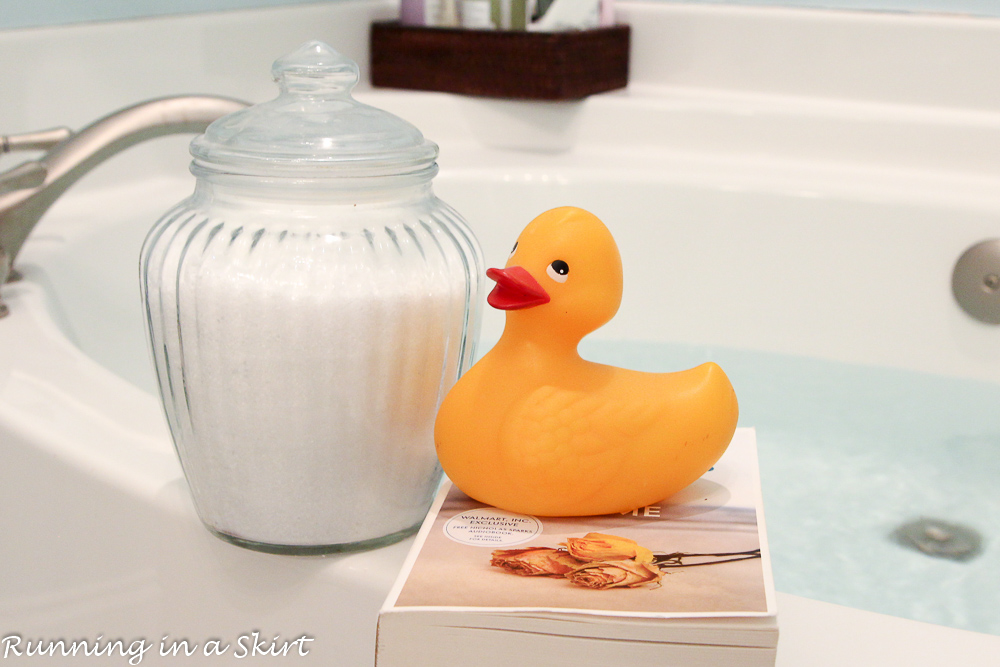 To get the perfect hot bath, grab a book, rubber ducky and put a cup or two of epsom salts in the tub. A nice bath is relaxing, good for your mind. It can help with inflammation, relieve stress and ease your pains!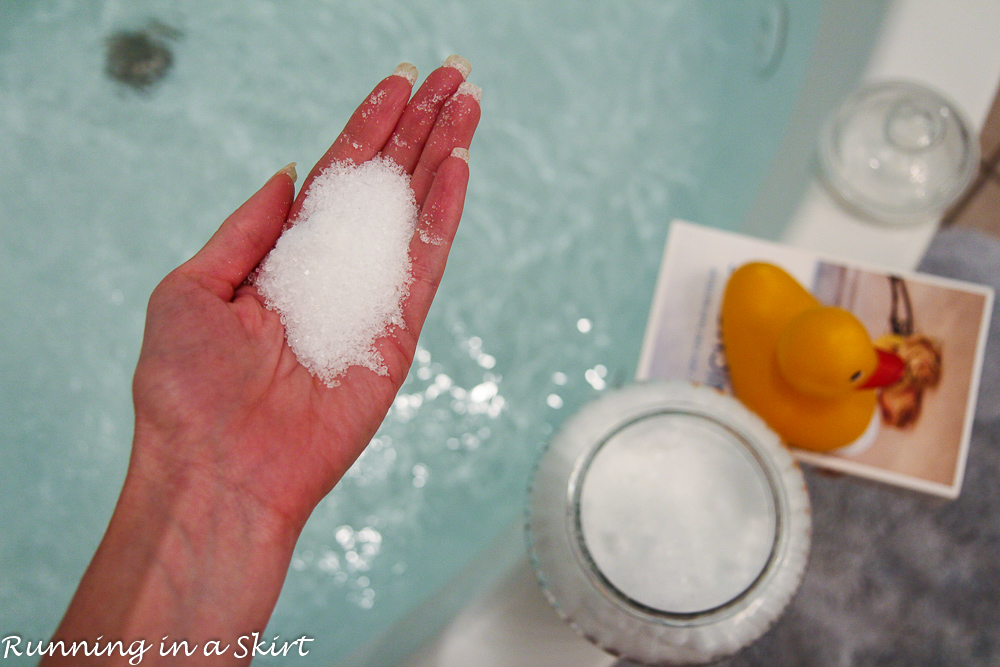 Massage
When all else fails, get a massage. It may seem like an indulgence but it can really balance out the tension in your body and allow you to move more freely. If you are on a budget, check around to more budget chains or support a local massage school. You can sometimes find deals for less than $50! It's not something I do often, but if I can't seem to get the tension out on my own I will go and feel a lot better.
I've also gone to a Chiropractor on a few occasions when my alignment has gotten really off, although I haven't had to go near as often since I started doing yoga!
These natural cures for pain are sure to help you find more balance in life!
Giveaway
Don't forget to check out Sunbeam® Heat Therapy products to get that fast, quick relief! I love their heating pads and I know you will too! If you suffer from chronic pain, make sure to check out this inspiring Buzzfeed article.
One of you will have a chance to win your own Sunbeam® Heat Therapy heating pad! Woop! You'll just LOVE the great sizes and soft cover.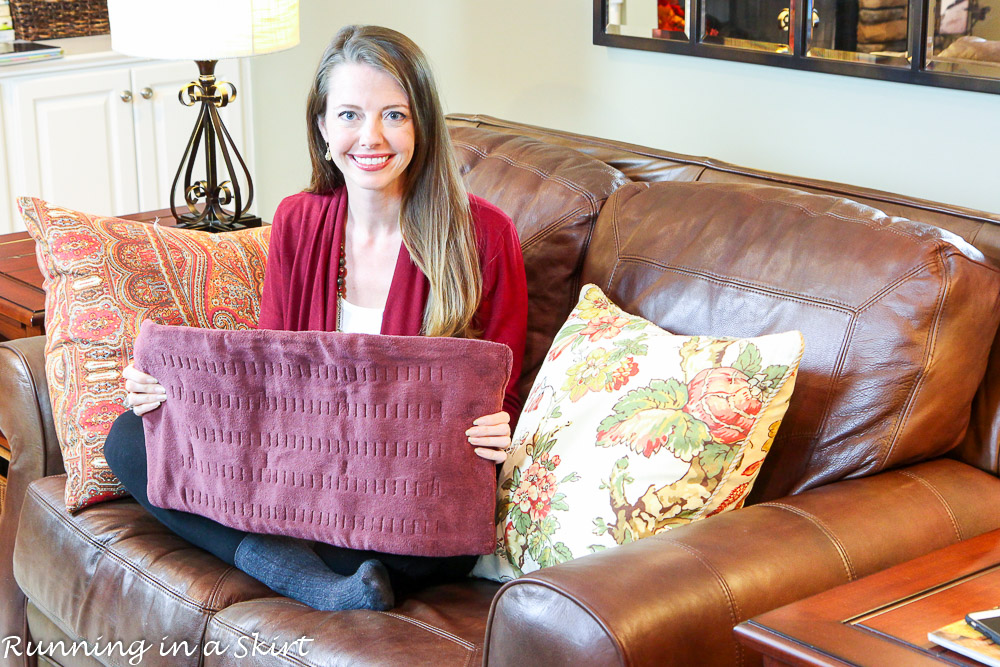 Follow the prompts below to enter! Contest rules are HERE. Good luck!
And don't forget if you don't win, use the promo code SKIRT to get 20% off Sunbeam® Heat Therapy products for the next three weeks. This cozy heating pads would even make a good Christmas gift... just sayin!
Like this? I'd love it if you could pin this to your favorite Pinterest board!

Note: I am not a doctor nor am I your doctor. These tips are ones that have worked from my extensive personal experience that I stand behind, however please use common sense and see a doctor over any serious pain issues!
Got pain? Here's 5 Natural, Drug Free Ways to fight back. #pain #naturalliving #FindYourAhh AD
Click To Tweet
Thanks for stopping by today! Tomorrow's recipe is Maple Cinnamon Sweet Potato Bites. So delish. See you then.
I'm linking this post with Amanda for Thinking Out Loud Thursday, Coaches Corner, and Annmarie for Wild Workout Wednesday.
Your turn!
What kind of pain do you have?
Do you have any natural cures for pain you use?
[/fusion_builder_column][/fusion_builder_row][/fusion_builder_container]