Hi everyone!
I hope everyone had a nice Halloween weekend. To be entirely honest with you, this weekend did not go as planned at all.
There are several behind the scenes, very heavy issues going on in my life that I've decided it's not appropriate to go into detail about here, but it monopolized The Hubs and my weekend. On top of that we found out his uncle died Saturday night. I went through the motions of the weekend, but my heart was not in it.
This week is also the 4th anniversary of my Mom's death. I'm not writing a full post about it this year, but I'd love for you to learn more about her in these 50 Life Lessons from my Mom or hear why I will never get over losing her. If you have lost a close family member, also check on my tips on coping with such tremendous loss.
Please forgive me for being so vague, but any extra prayers you could send our way would be much appreciated.
I spent way too much time yesterday thinking about changing this post to a regular 'ole recipe just because it seemed weird to do such a sad holiday weekend recap and I'm not sure I had cheerful in me, BUT I decided these photos alone would make it worth it. Because when life throws you a curve ball, you should dress up your dogs?!? RIGHT!!??
Bahhhhh........ I dressed poor Makena Rose as a bumble beeeeee!!!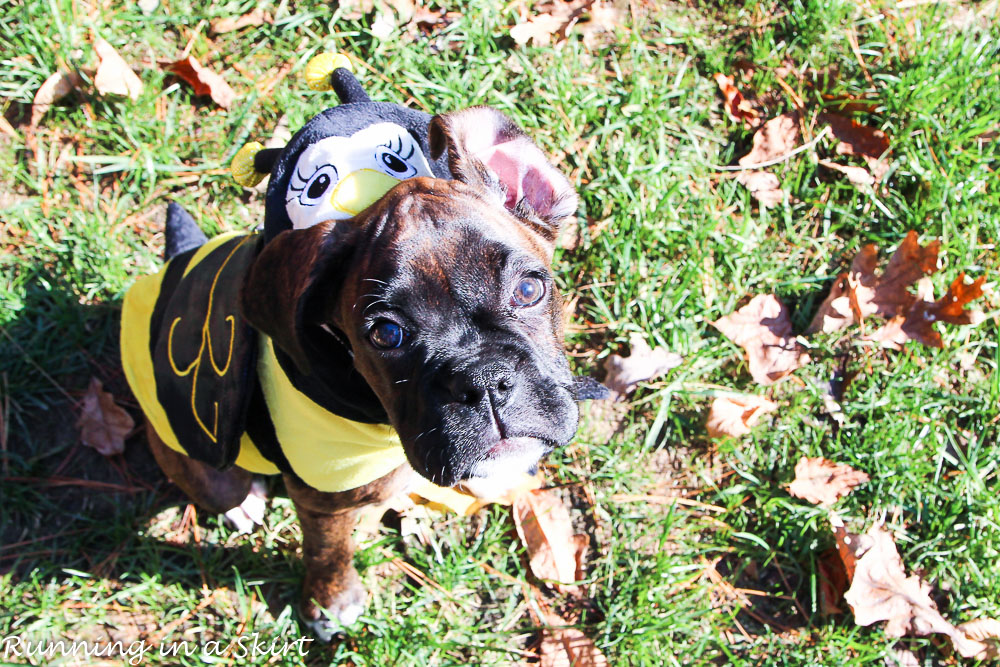 Sadly the little outfit didn't go over her head right, but she looked so cute. This is her very mad at me when I tried to put it on her head. Don't worry this didn't last for longer than a minute!
She was not thrilled with it, but don't worry she got oodles of treats when she had it on.
I mean... can you stand the cuteness????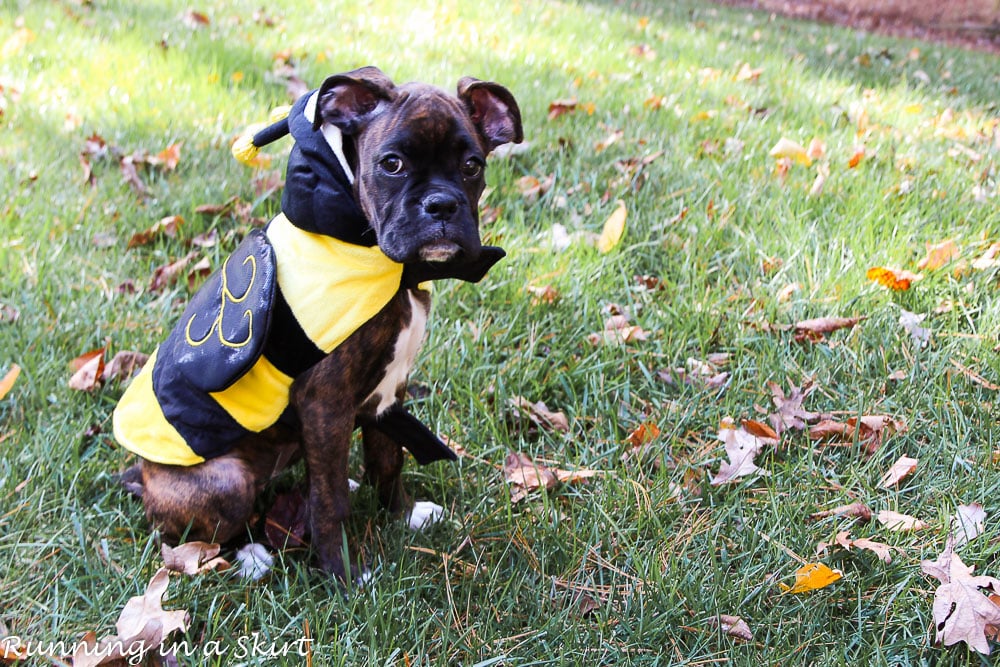 She helped us hand out candy to trick or treaters and got LOTS of love. She is so good with stuff like that.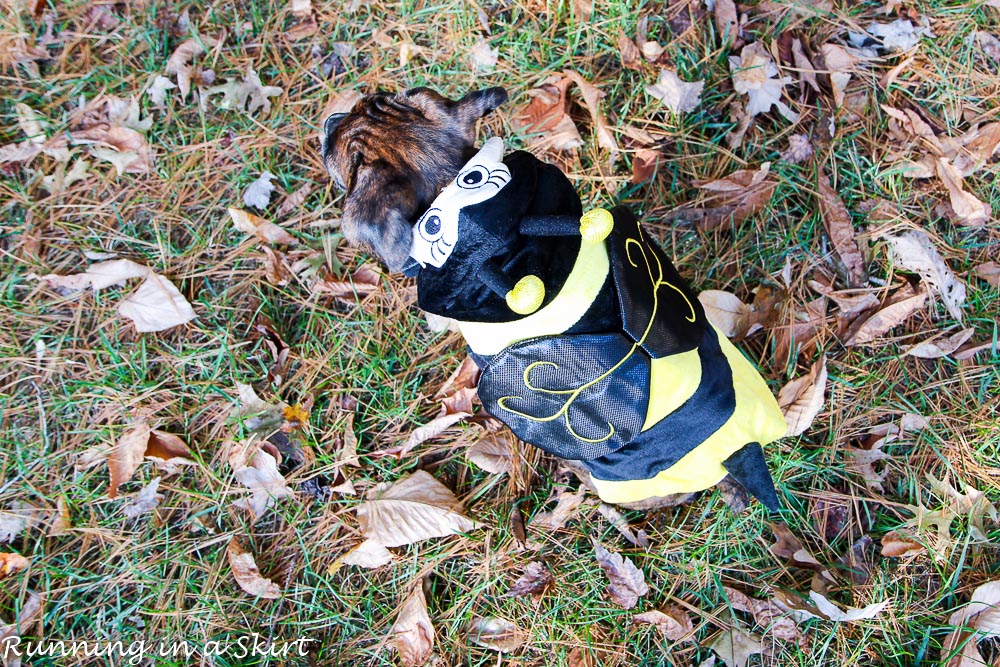 And Rhett was a hot dog, of course.
The little guy tolerates me putting this on him once a year for a photo.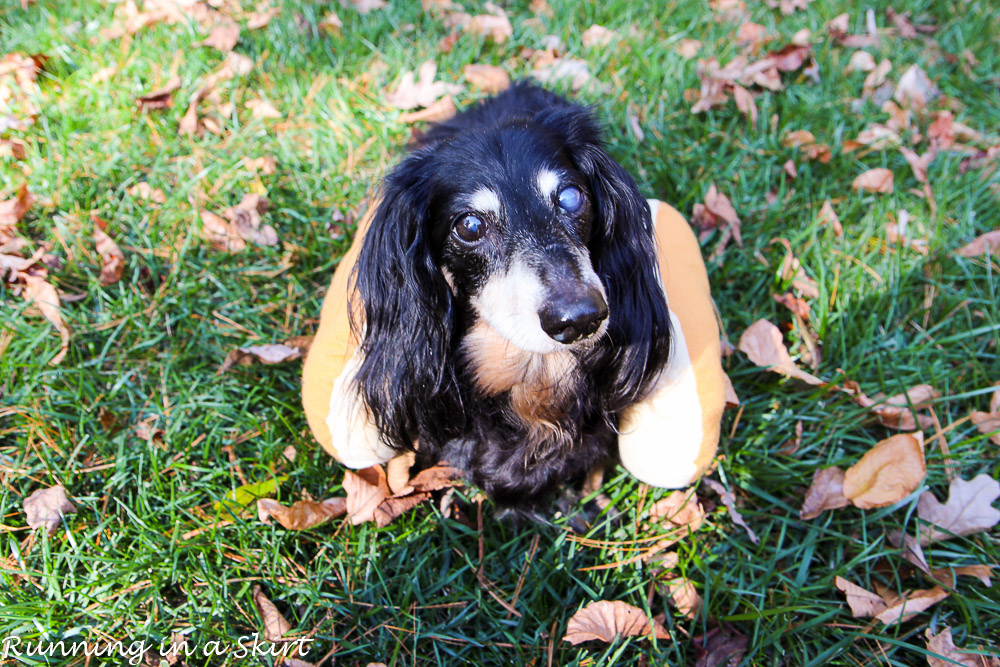 Other weekend highlights include a much needed run.
I am simply in love with this warm October/November weather, although it does seem like something is off in the world. We haven't hardly had any chilly days at all.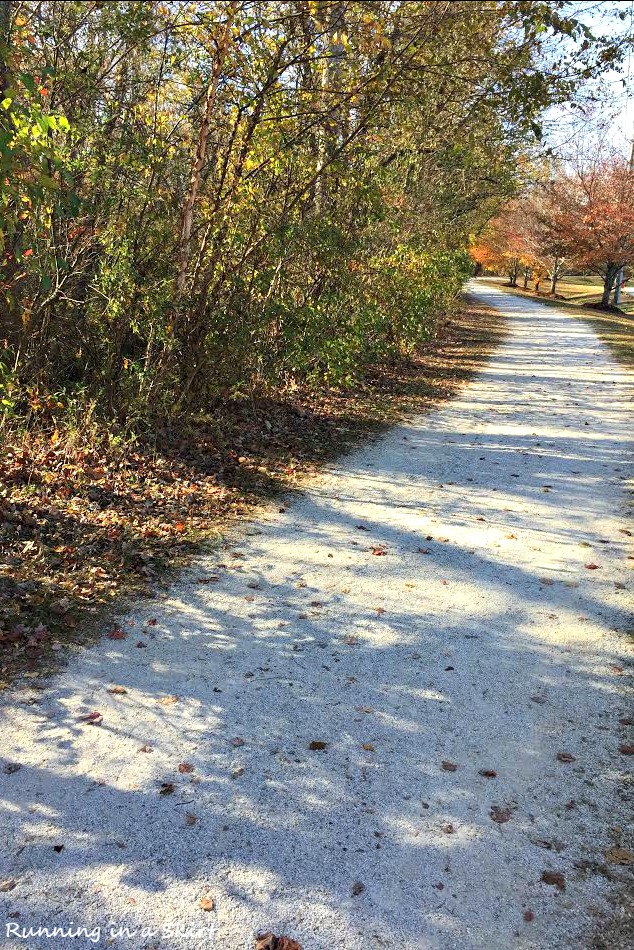 One of my favorite light lunches in town-- the Rainbow Wrap at Green Sage.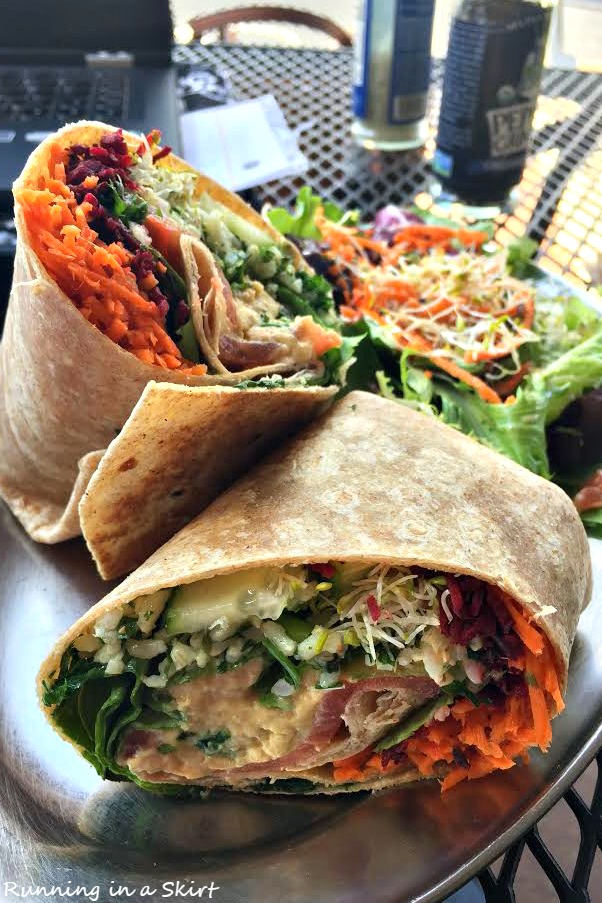 The pups falling asleep in the same bed. This made my heart so happy. Once they woke up, they decided to go back to acting like siblings to each other. Sigh.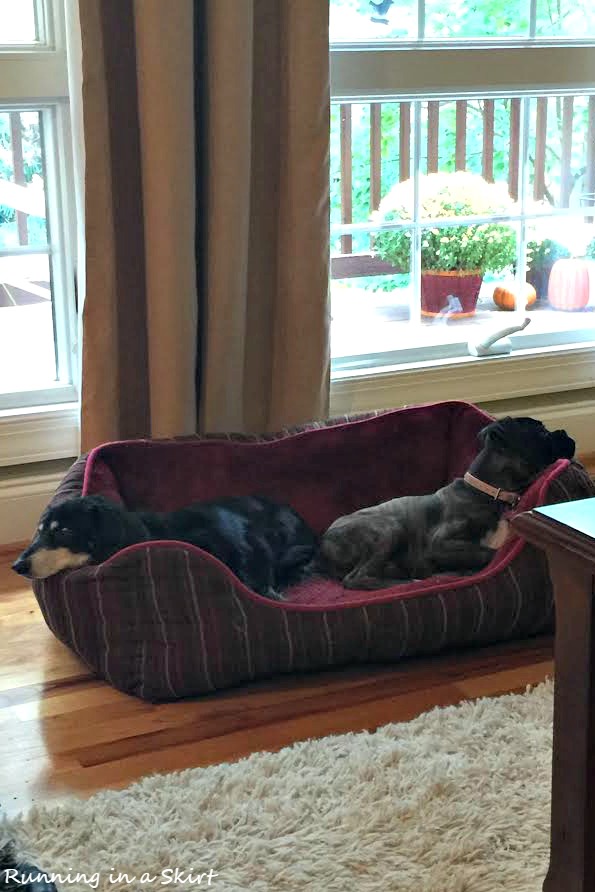 And we went to a birthday party for one of our dear friends! This was some much needed time out of the house.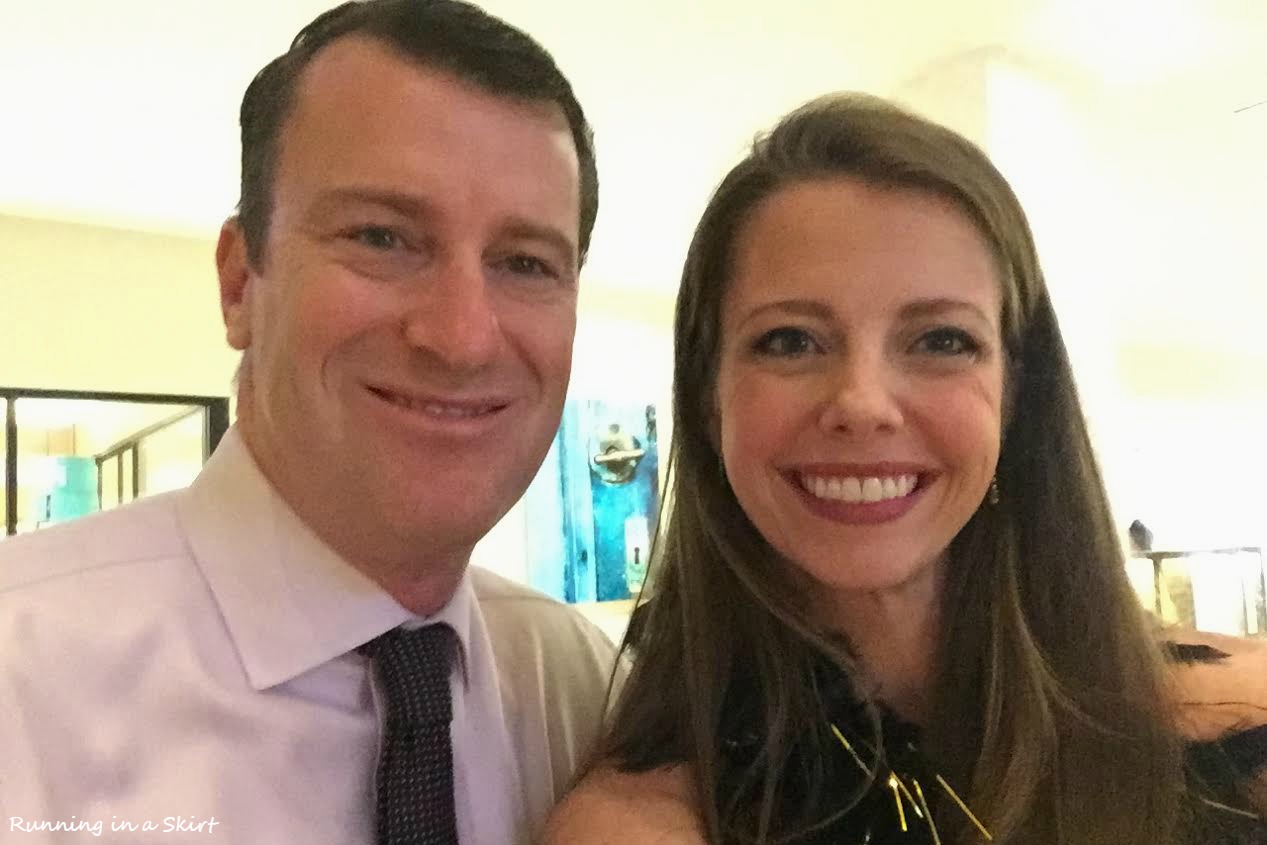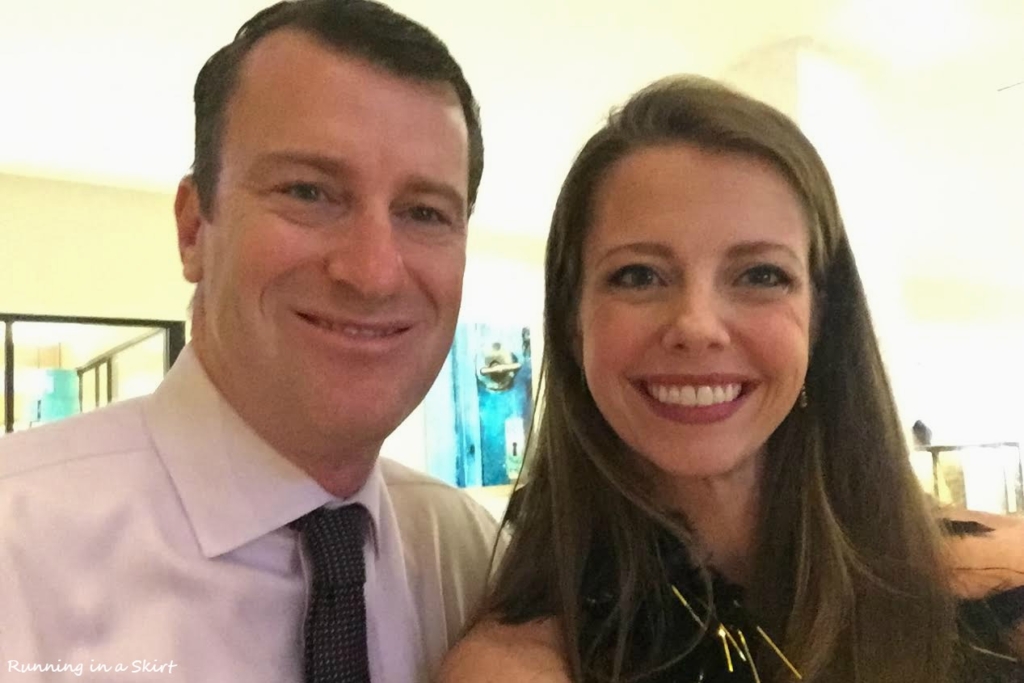 Life is often filled with incredible highs and lows. It's doesn't always go the way you think it will. Time and time again I learn you just have to hold on until the storm passes and the clear skies come out again. No matter how hard it feels in the moment, they always do.
Love you all!
Thanks for stopping by today! Come back tomorrow for some natural, drug-free ideas to fight pain.
I'm linking up with Thinking Out Loud Thursday.
Your turn!
How was your Halloween weekend?