Healthy food meets comfort food in my Cheesy Broccoli Quinoa Casserole with kale!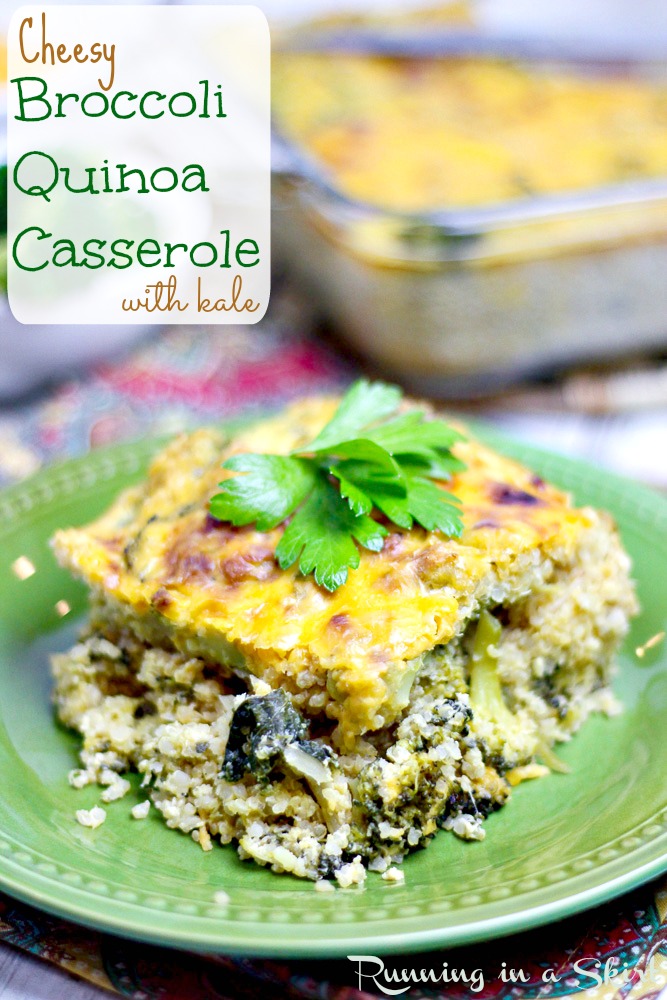 Happy almost end of January!
I've really been feeling comfort food this month. Food that makes you feel good when the weather is a little shady.... like 14 inches of snow shady...
Food that feels indulgent....
Cheesy casserole-y goodness.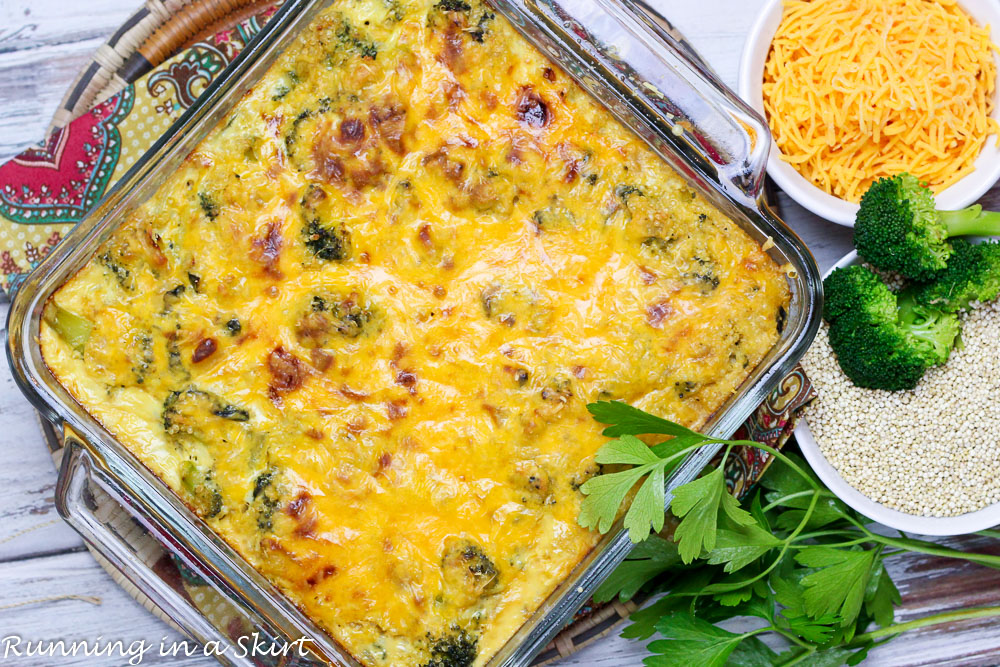 This Cheesy Broccoli and Quinoa Casserole tastes reminiscent of a classic rice and broccoli casserole... the one with the yucky can of soup.
But my version uses healthy quinoa and packs a nutritional punch with some extra kale.
So, yes it's still cheesy goodness... but with a healthy Running in a Skirt twist.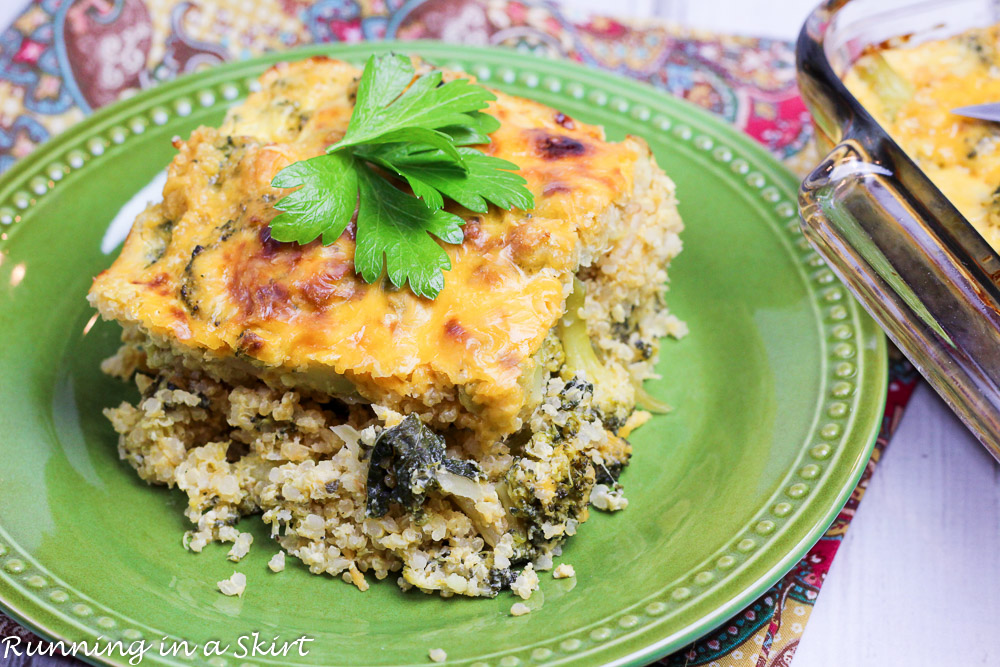 I like to serve this as a side dish OR a vegetarian main course. The quinoa makes sure it is balanced with enough protein.
And it has just enough cheese to get all the flavor, without going crazy.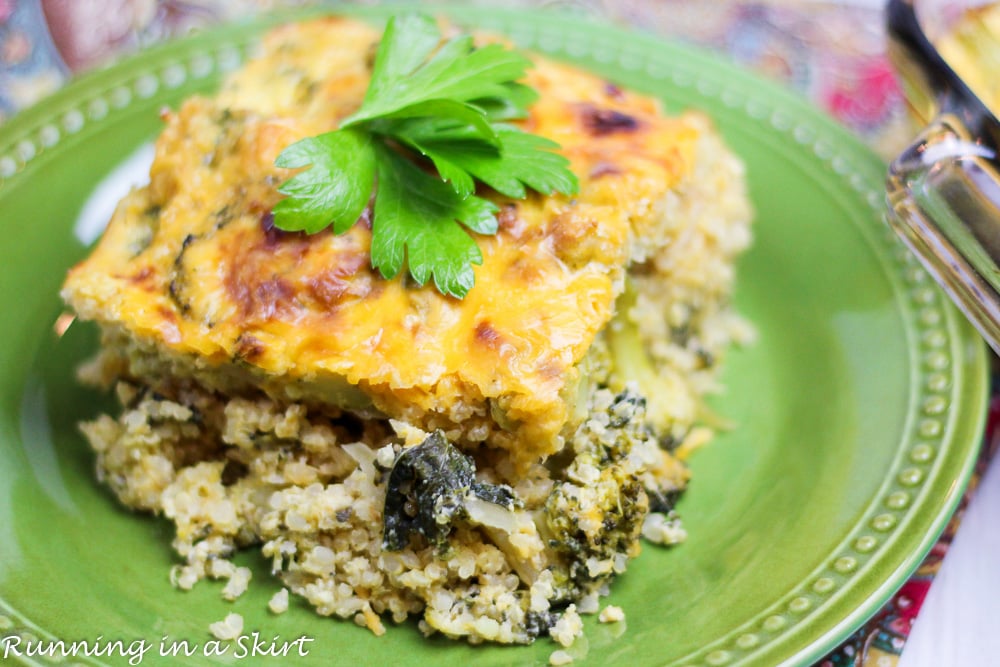 It's also a great dish for winter because it uses vegetables that are readily available year-round! I buy a bag of the already chopped up broccoli florets to save time.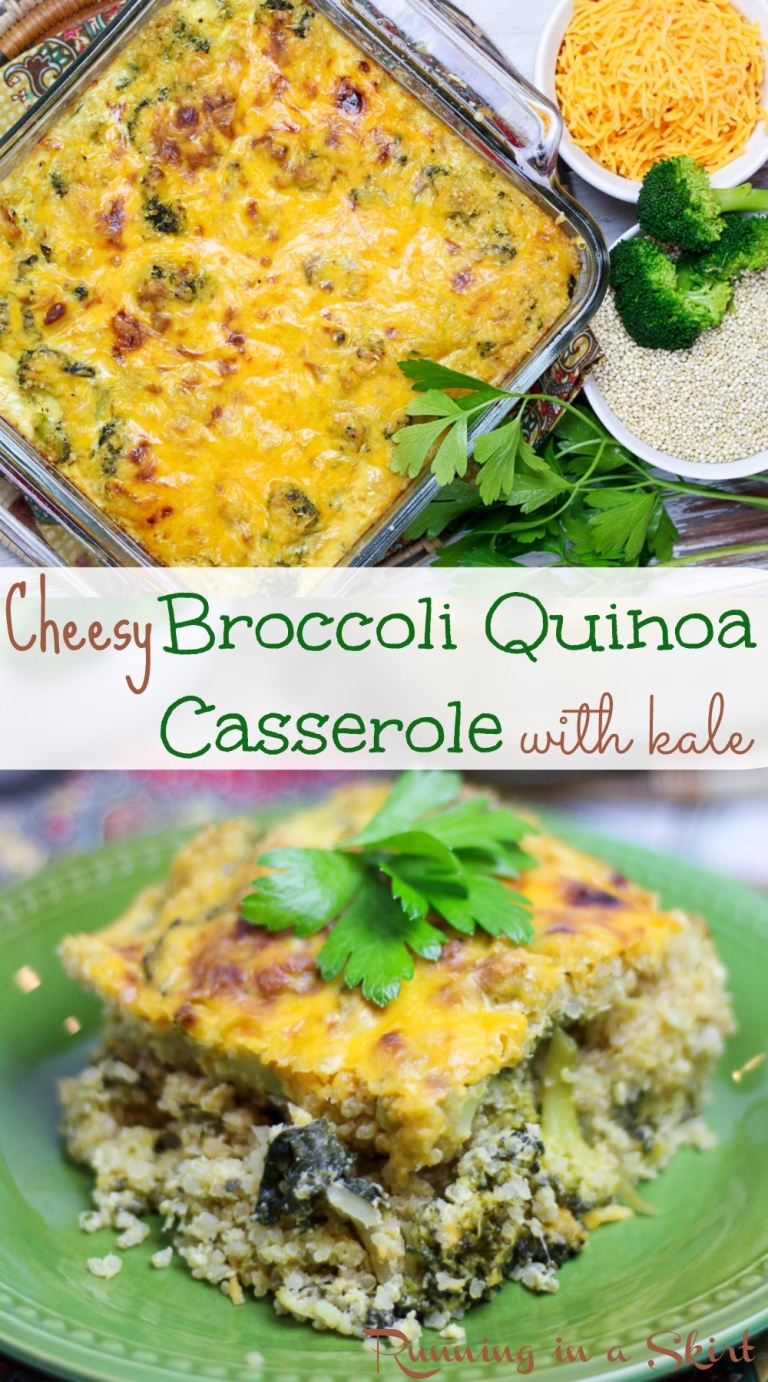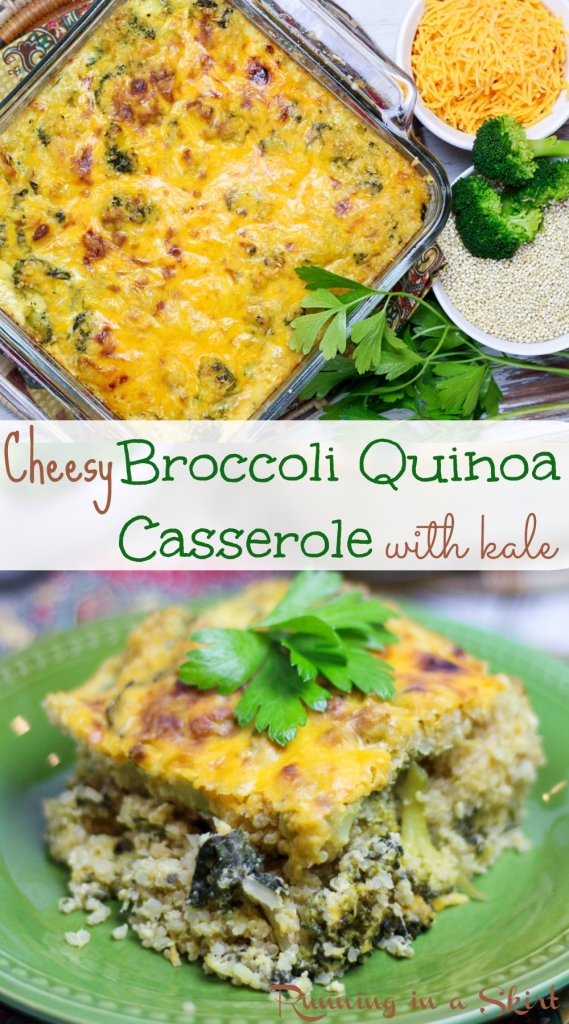 This is simply healthy comfort food at it's best! Enjoy!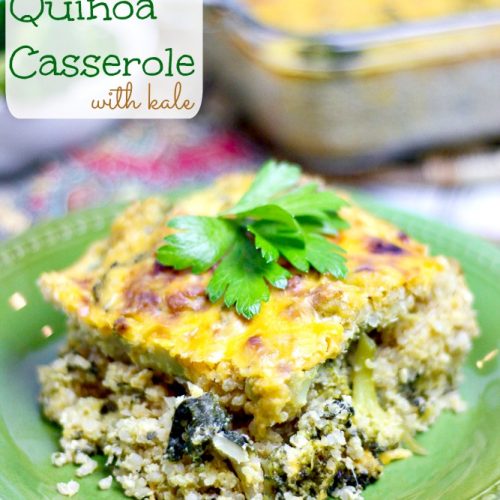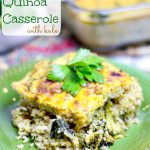 Cheesy Broccoli and Quinoa Casserole with Kale
Healthy food meets comfort food in my Cheesy Broccoli Quinoa Casserole with kale!
Instructions
Cook quinoa in 2 cups of vegetable broth according to package instructions subbing the broth for water.

Preheat oven to 350 degrees

Coat a 9x9 baking dish with cooking spray.

Steam broccoli in microwave for 2 minutes.

Saute the onion in the olive oil over medium heat until soft and starting to brown. Season with a pinch of the salt and pepper.

Add the garlic and saute for 30 seconds until fragrant.

Add the kale and last ½ cup of broth. Add another pinch of salt and pepper.

Allow the kale to cook down for about 3 minutes.

Add the broccoli and another pinch of salt and pepper.

In a bowl combine the eggs and milk. Beat well.

Fold in 1 ½ cups of the cheese. Add the dried mustard.

Slowly add the vegetable mixture to the egg mixture. Don't add it all at once or the heat could cook the eggs early.

Put in a baking dish and top with the last ½ cup of cheese.

Bake for 35-40 minutes or until a knife comes out clean.

Optional: Turn on broiler to brown the cheese.
Nutrition
Calories:
354
kcal
Carbohydrates:
30
g
Protein:
19
g
Fat:
18
g
Saturated Fat:
9
g
Cholesterol:
95
mg
Sodium:
886
mg
Potassium:
580
mg
Fiber:
4
g
Sugar:
5
g
Vitamin A:
3000
IU
Vitamin C:
75
mg
Calcium:
404
mg
Iron:
3
mg
Thanks for stopping by today! Come back tomorrow for the 3rd Best of the Blogs Linkup. Link up your top post of the month or a wrap up of the top post on the month on your site! It's a great way to see the best the blogs had to offer all month.
Your turn?
What's your favorite comfort food?
Are you coming to the linkup tomorrow? 🙂 I know you WANT to!