Want to be a better photographer? Try my 10 photography tips and tricks!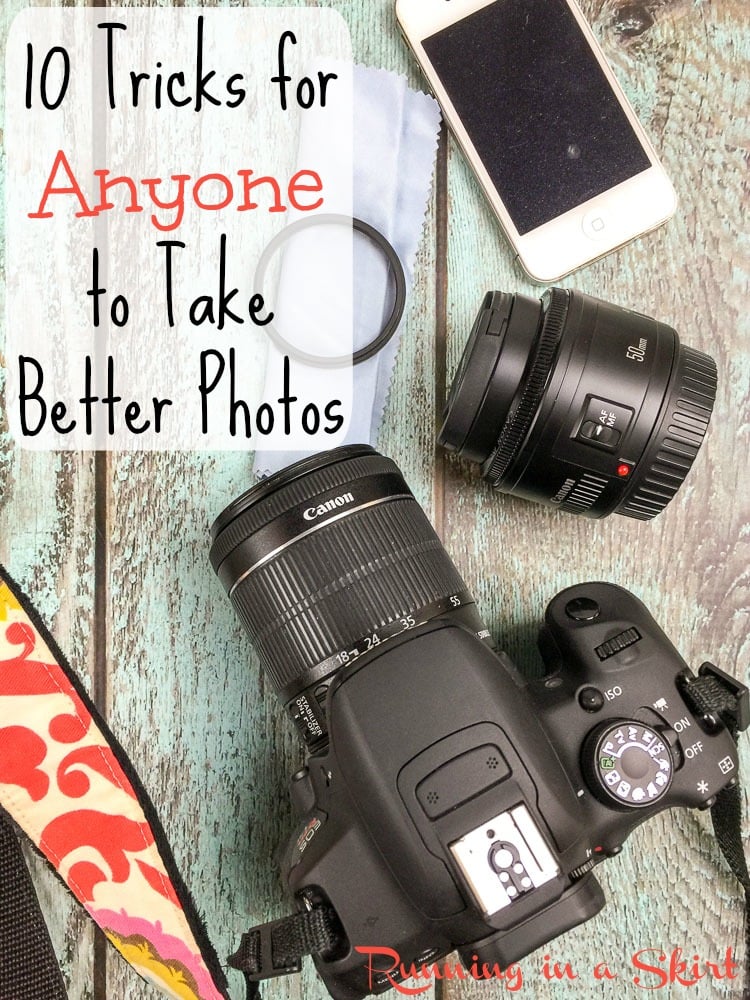 Hi friends!
I'm excited to share this post today. As you guys know, I've been learning photography over the past couple of years and I'm always looking for photography tips and tricks to get better. I know many of you are in the same boat, trying to always take a better picture. Whether you are a blogger or just taking photos for fun, it's always nice to end up with great images to use.
10 Photography Tips and Tricks
Take your camera everywhere. Whether you shoot with your phone or a nice DSLR, bring it everywhere. You never know when you will see that image that you must have. Get in the habit of taking lots of photos and they will naturally get better.
Think lighting first. Good lighting is critical to most gorgeous photographs. Consider where your lighting is coming from before the shot. You generally want a soft light coming from behind the camera and hitting your subject.
Use a tripod. There is no shame in using a tripod, in fact it leads to clearer images. (I use a tripod for all of my food photography!)
Rule of thirds. Break your image into nine parts by creating two imaginary lines dividing the image in thirds both ways. Consider framing whatever is in your image along those lines. Think beyond centering the subject.
Don't over flash. The flash built into most cameras is harsh and doesn't work well inside. Consider using other light sources and shooting without it.
Get eye level with your subject. Use your feet and not just the zoom. Get close to what you are taking a picture of and look it in the eye.
Take it out of automatic. Even if you aren't super comfortable with your camera, you can take it out of complete automatic. Learn what the icon buttons on the top mean and use them to improve your pictures. For example the small flower often means close-up, which will leave your subject in focus and everything else blurry. Even the semi-automatic settings can make a world of difference.
Don't wait for perfection. Even with all these tips, don't sit around waiting for the perfect conditions to take a photo. You can learn a lot from taking the wrong photos and sometimes good photos aren't taken in perfect conditions.
Don't be afraid to experiment. On the same vein, don't be afraid to try new things! Take a picture in several different settings to learn more about how the camera works.
Don't take it too seriously! While there are photography rules, don't be afraid to break them! Have fun with your subject and you will most likely capture the best spirit of the picture.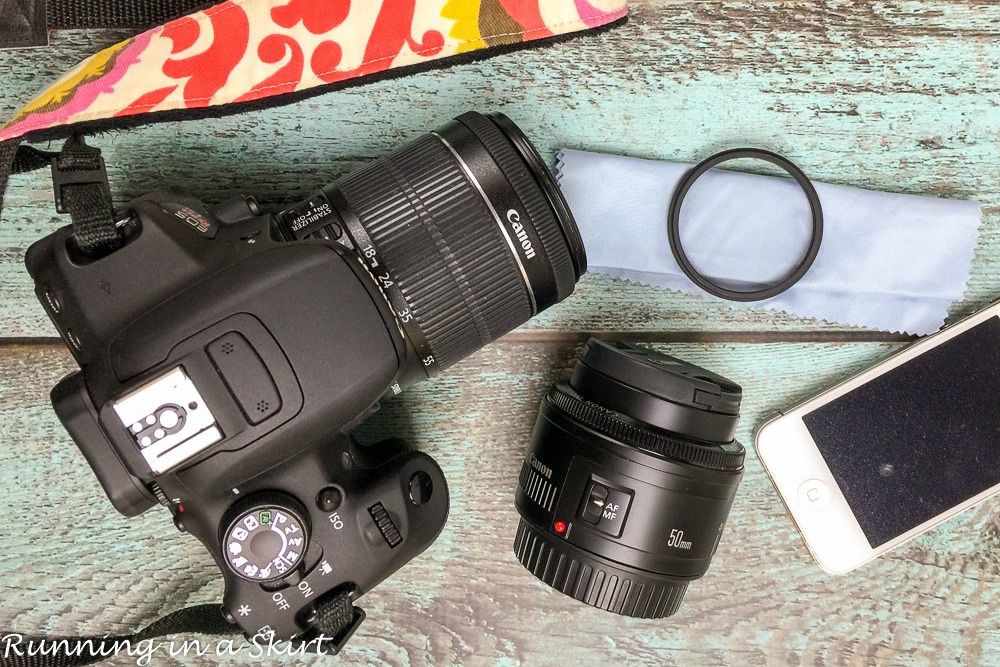 These are some basic tips that really helped me start to learn more with my camera. Now, let's say you want to leave that perfect family photo, here are a few bonus tips to get the best photos taken.
Bonus Tips!
Coordinate, but don't match. For family portraits, coordinate your outfits, but don't match perfectly. Choose a basic color palette for the group and try to pull everyone's outfits from there.
Accessorize. Add accessories like scarves, hats, flowers & jewelry, sweaters, vests, jackets, etc. These finishing touches can make an image feel "complete," and provide layers to mix and match for multiple different looks during a single shoot.
Shoes still matter. Think about coordinating bright, colorful shoes with other accessories and clothing in the photo, or going shoe-less altogether. The footwear can make or break an outfit.
Be comfortable. Make sure kids are comfortable in their clothes, so they're feeling their best during your shoot. This way their personalities can really shine in the images.
Be timeless. Try to pick clothing that's timeless so photos won't look dated from a quickly passing trend
Think about how the images will be used. Family photos for holiday cards may call for dressing in wintry, seasonal clothing, while family portraits to display year round will be more timeless and framed pictures for a play room might be more relaxed and fun as befitting the mood of the room.
Consider props. Additional, subtle props that are simple but meaningful to the subjects are a great idea. A favorite stuffed animal, a brooch from Grandma, a special scarf add life and an extra touch of "special" to a photo. As long as the treasured item blends well with the outfits and vision for the shoot, feel free to bring it along to include.
Thanks for stopping by today! Come back tomorrow for a healthy twist on a cheesy broccoli favorite. It's the best kind of comfort food!
I'm linking up with: Wild Workout Wednesday, Thinking Out Loud Thursday, Meatless Monday with Deborah, What's Cookin' Wednesday, Full Plate Thursday with Miz Helen, FoodFriDIY, Foodie Friday, and theWeekend Potluck. Thanks so much ladies for the link up parties!
Your turn!
Do you have any photography tips to add?