Want to get traffic from Pinterest? I'm spilling my secrets and sharing how I transformed my Pinterest blog traffic.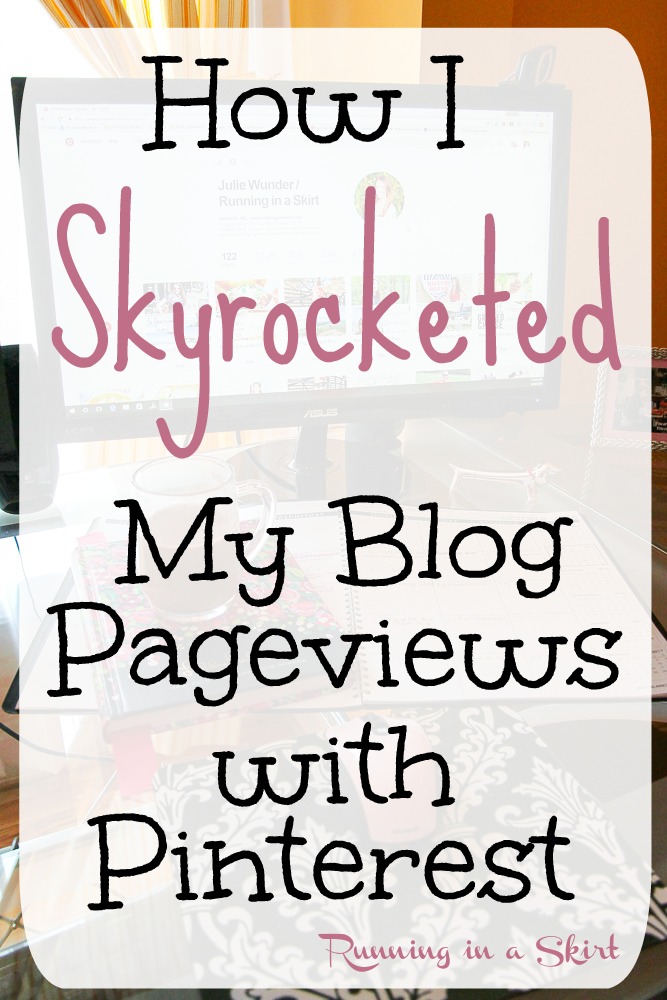 Hi guys!
I had mentioned in my Best of Blogs post the other month that my traffic from Pinterest has grown tremendously in the past year. A few of you said you'd be interested in hearing more about how to get traffic from Pinterest, so I thought I'd share a few things I've done. If you aren't a blogger, this might not be the most interesting post for you. But it does show a little behind the scenes action of how this all works. If you just aren't interested, make sure to check out my Wake Up Workout, 4 Ingredient Roasted Sweet Potatoes and my Pumpkin Pie Overnight Oats. Also please know that I blog for much more than just pageviews, and that this community is so important to me. But it is nice when all your hard work is actually being used, shared and enjoyed!
Let me start with a little history. Two years ago when I left WLOS and started to work on Running in a Skirt as more of a small business I knew nothing about photography or food styling other than I liked taking pictures. I was blogging, but not seriously at all and I only used my Pinterest account to pin stuff for fun. I was just barely starting to dabble in using it for the blog. At that time I was getting little to no Pinterest traffic and my images really weren't that awesome. (Although I totally stand by this recipe! It is still REALLY good and easy!)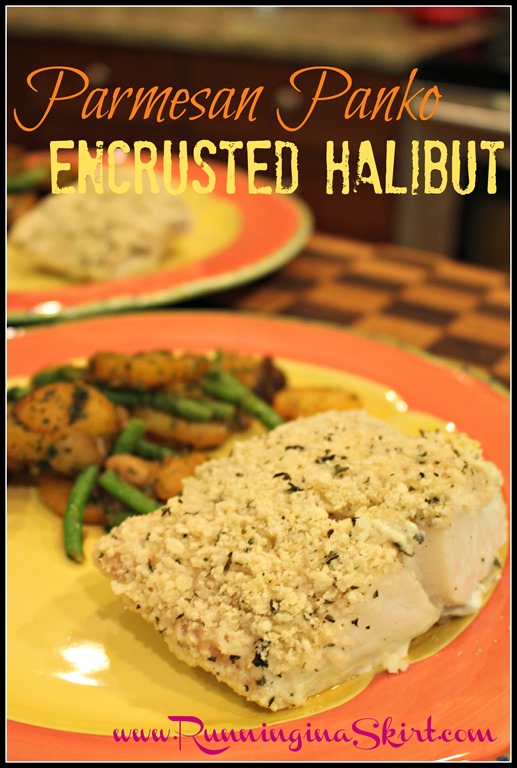 I knew Pinterest was a big source of long term passive traffic and I wanted to get traffic from Pinterest, so I decided to really focus on building that account and improving my pins on all levels. Pinterest is now by far my biggest source of traffic and in the past year it is responsible for quadrupling my overall pageviews month to month in the past year. So I thought I'd share a little about what I've done to get traffic from Pinterest and share the blogging love.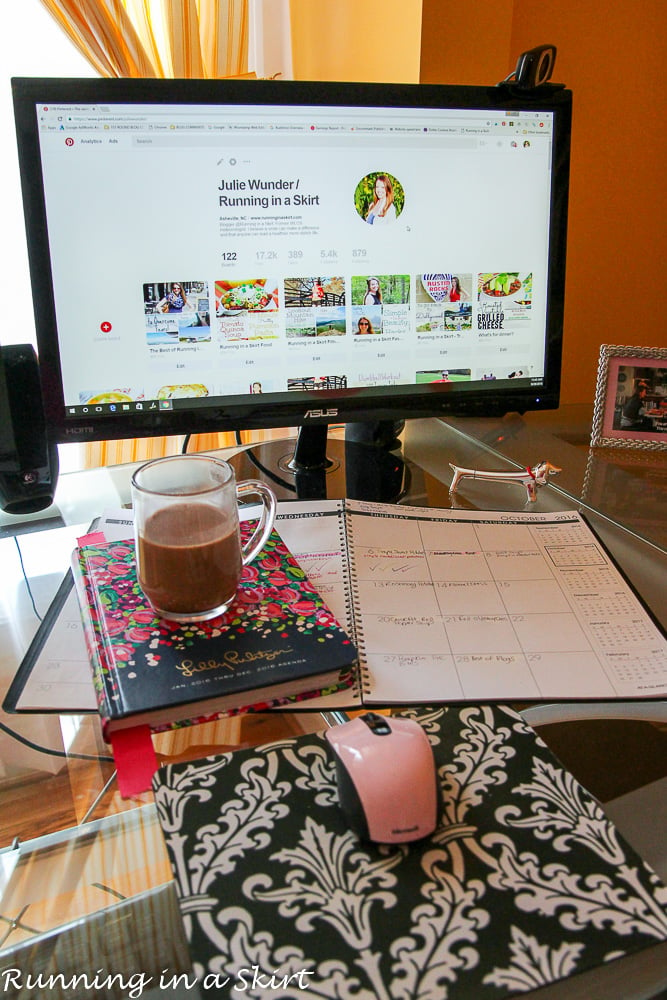 I don't claim to be an expert, this is just my own experience. I also know some of you know SO much more than I do, and even have more followers so please feel free to chime in if you have something to add. I just love the way the blogging community is so generous with sharing ideas with each other!
My Strategy to Get Traffic from Pinterest
Focus on Photography
The first thing I did was study food photography, get real props and lights and start taking photos. LOTS and LOTS of photos. Since I'm not trained my theory has always been take a 100 photos to get one winner. I practiced and still practice A LOT. I signed up for a photography class at the community college, picked the minds of food photographers I know and attended the Food Blog Forum, even though I'm not just a food blog. I eventually even upgraded my lens.
It's been a work in progress, and I swear I still learn something new each week but I feel like it is paying off! What do you think? I was particularly happy with this one!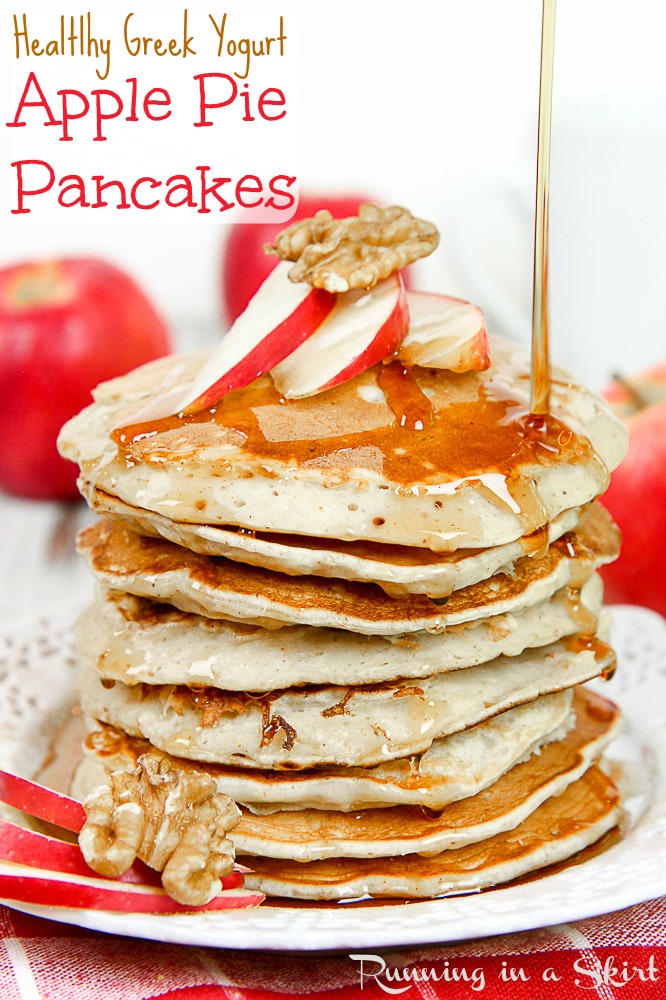 Without pretty, bright and crisp images it's hard to have a good Pinterest game! Taking better photos has transformed my blog.
I've spent the past few months going back and re-shooting some of my older really sadly photographed recipes. I still have a long ways to go, but I hope to update them all within a year. Some of those recipes are my favorite ones and now they are actually getting seen!
Old photo!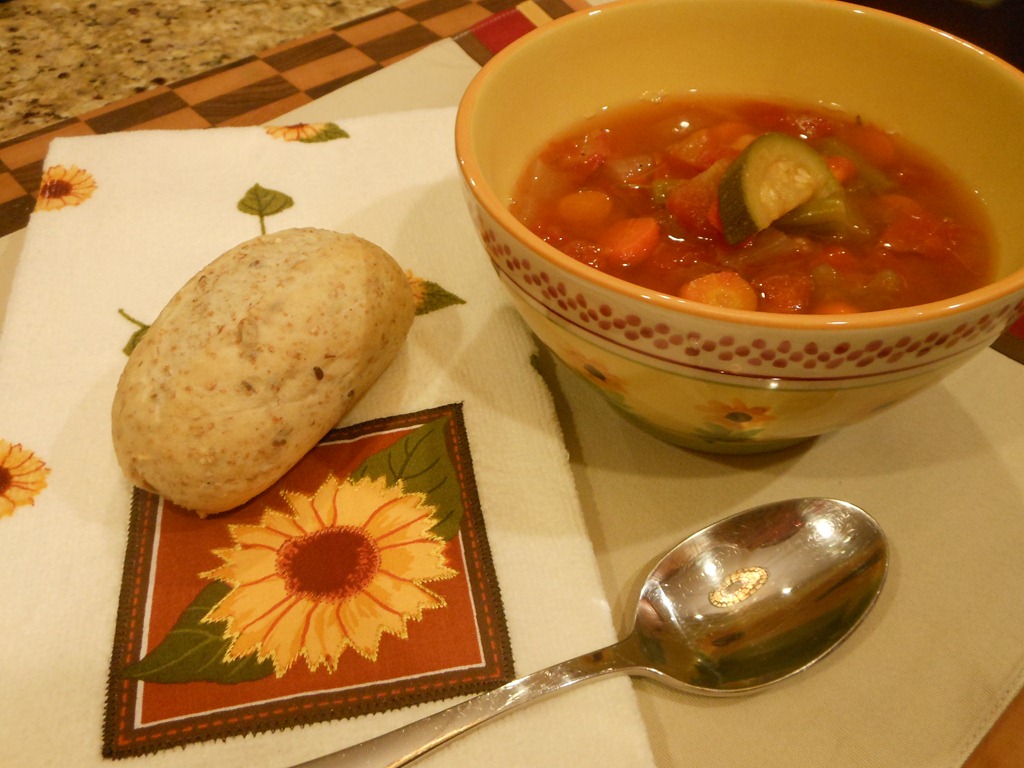 New photo!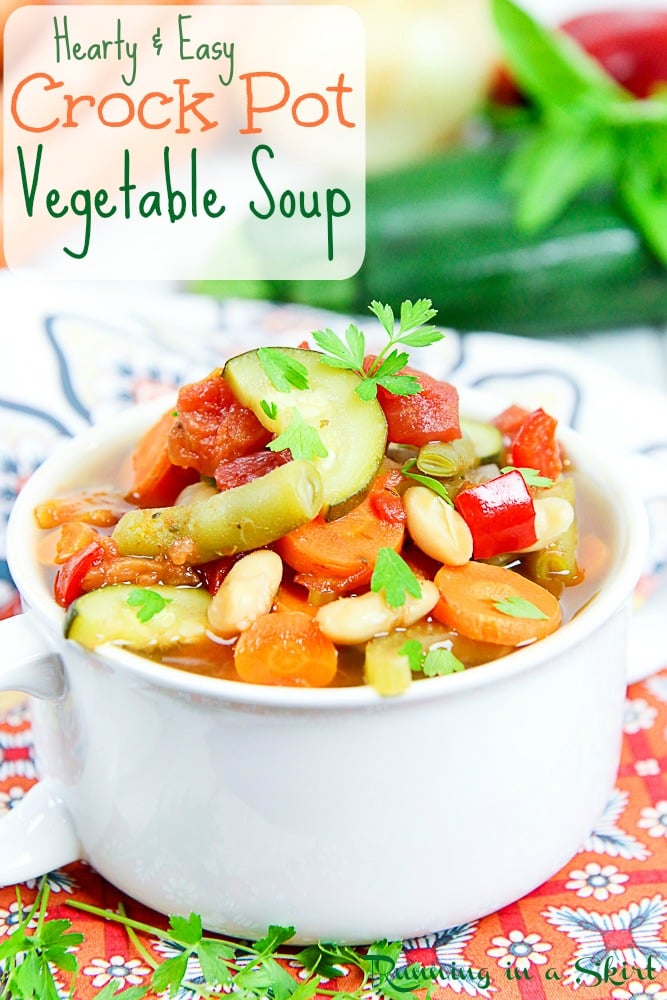 The recipe is exactly the same, but now it looks like something you'd really want to eat now.
I've also been thinking about writing a post specifically about this improving food photography. Would you guys be interested in that?
Create Long Pins
I've been utilizing vertical photos for the past two years on Pinterest, but in the past eight months I've also been creating long picture collages for the post. I think this has been one reason my traffic has really grown since the start of the year.
I use PicMonkey to create these. Just go into the collage maker and stack your favorite photos. I use the dimensions 735 x 2000 to 2500. You can then pull it over to the photo editor and add the text.


It's a little more labor intensive to create the two images, but I think it's worth my time. I use the shorter one for post and other social media.
Use Tailwind
I'm finally on the Tailwind game and it's a game changer guys! Tailwind allows you to schedule pins based on time slots when you audience is most active. I started scheduling pins and not only did I start seeing more activity on my pins, my account started to grow followers. I'm not too techie and get frustrated with programs that aren't too user friendly, but I quickly picked up Tailwind by watching a few of their easy to follow videos. I found it very intuitive and easy.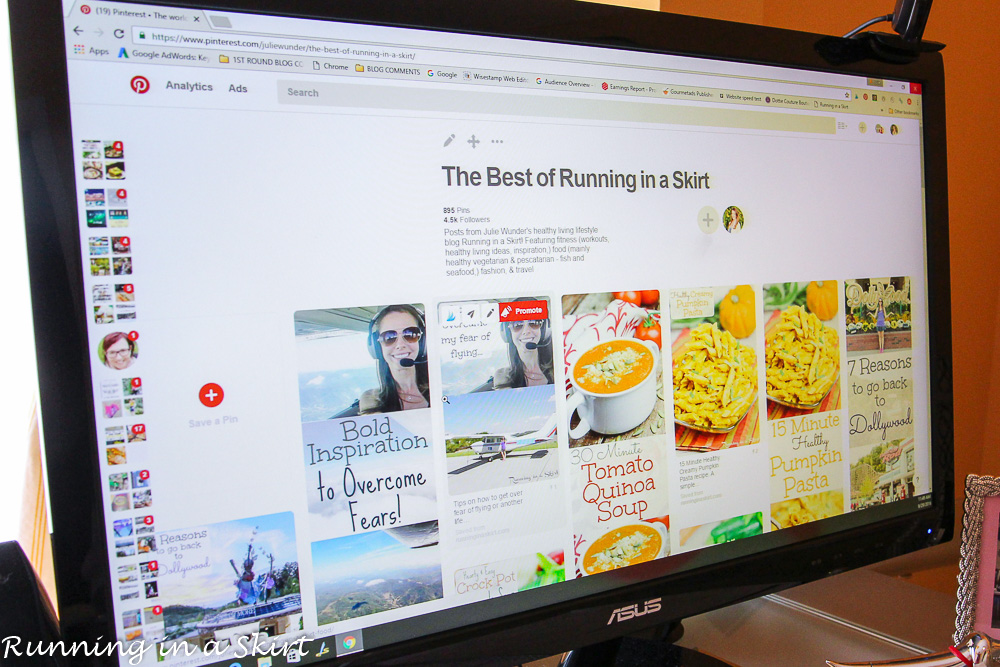 I take time every week to check and schedule pins. I also schedule each recipe as it is published. That takes time, but it's been so nice to not be a slave to my phone all day. You can try it out for free, but it's only $119 for a year to sign up after a month.
I firmly believe Tailwind has helped transform my Pinterest game. If you decide to look into it, I'd love it if you could use my referral code HERE. Use it and you get a $30 credit when you upgrade to plus and I'll get a credit as well. It helps us both out :-).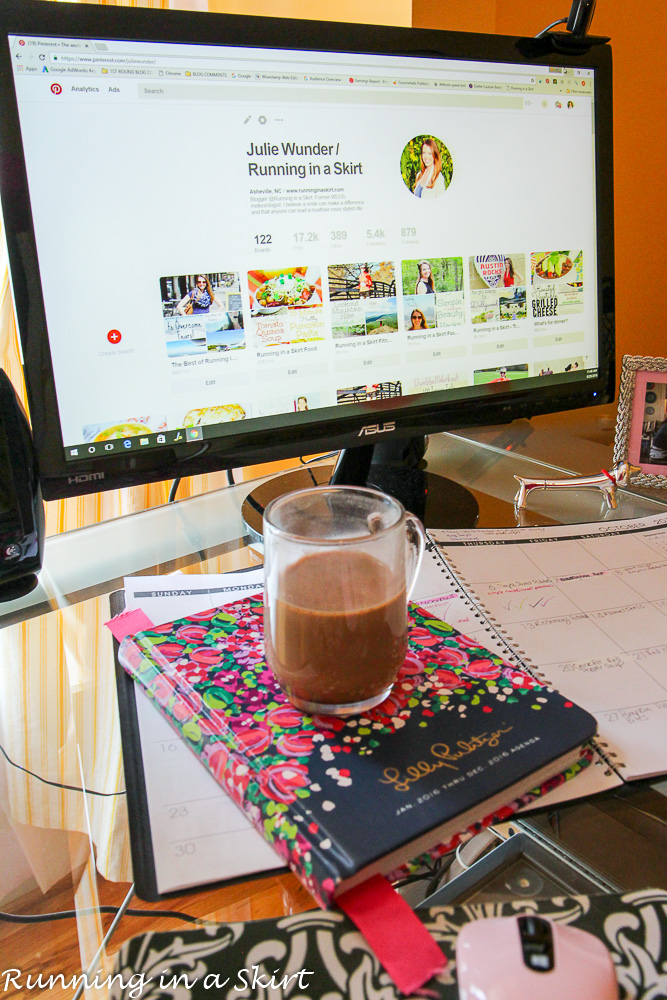 Get Social
Getting social has really made a difference in my Pinterest game. Working together with other bloggers can boost everyone's bottom line. It took me WAY to long to figure this one out, but it has made such a difference in Pinterest growth.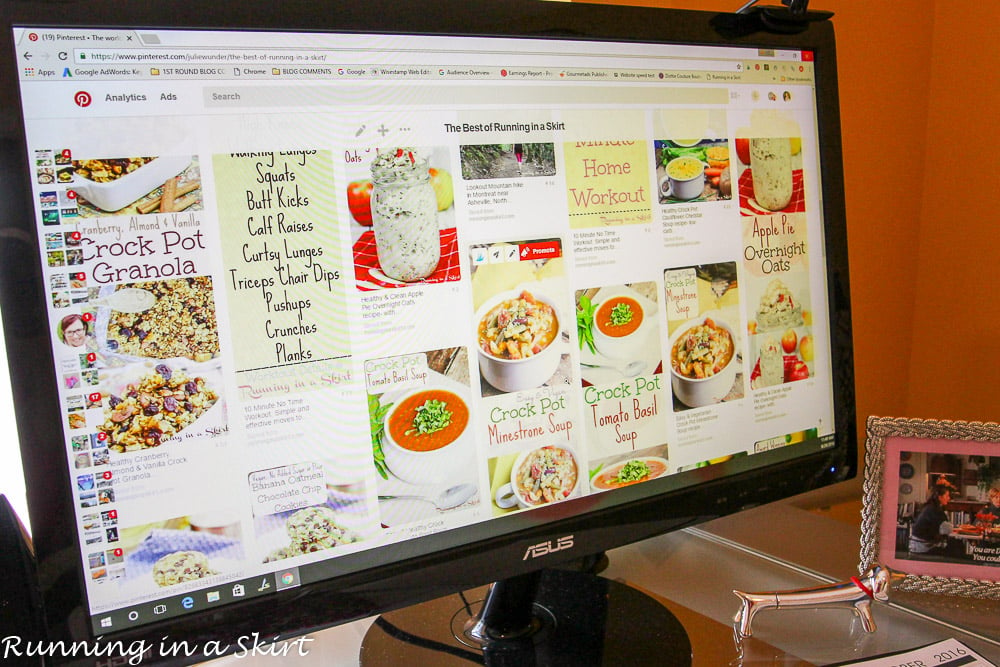 Two things I've done to get social are joining share groups and group boards. A good place to find both of these are on Facebook.
There are pages dedicated to Pinterest strategy and finding group boards. Search for them and request to join. You can also see where your favorite bloggers are pinning to. Chances are they are on some group boards. Look in the description of the group board and occasionally there is a contact or information to join. Try to pin some of their posts first as a thank you. Remember this whole process is give and take and about helping each other. Some boards aren't interested in new contributors, but plenty are!
Sharing groups can also be found on Facebook. Search to see what groups other bloggers are joining. Look for a group that shares similar posts as you do, so the content will feel organic to your followers. If you have some blogs you love to read, ask those bloggers if they want to share with you. Groups agree to share each others work and it can give a big boost to your pins!
I hope these tips help you improve your Pinterest game and actually get traffic from Pinterest! It's such an amazing tool for bloggers and something I've really grown to love.
[fusion_builder_container hundred_percent="yes" overflow="visible"][fusion_builder_row][fusion_builder_column type="1_1" background_position="left top" background_color="" border_size="" border_color="" border_style="solid" spacing="yes" background_image="" background_repeat="no-repeat" padding="" margin_top="0px" margin_bottom="0px" class="" id="" animation_type="" animation_speed="0.3" animation_direction="left" hide_on_mobile="no" center_content="no" min_height="none"]How I Skyrocketed my pageviews with #Pinterest! Transform your #blog with these tips. #blogging Click To Tweet
Like this? I'd love it if you could pin this to your favorite Pinterest board for easy reference later! <--- SEEEEEE what we did here!!! 🙂

I hope you enjoyed these tips today! Tomorrow I'm sharing another great Crock Pot recipe!
Your turn!
Questions on anything I mentioned?
Do any other bloggers have tips to add?[/fusion_builder_column][/fusion_builder_row][/fusion_builder_container]