Start your morning off right with my Morning Wake Up Workout and fresh latte's at home!
This post has been compensated by Collective Bias, Inc. and its advertiser. All opinions are mine alone. This post was sponsored by Starbucks as part of an Influencer Activation. I received compensation and complimentary products to facilitate my review. #StarbucksCaffeLatte #MyStarbucksatHome #CollectiveBias
Hi guys!
As much of a morning person as I am, sometimes I wake up moving slow and sluggish. I know I will feel better if I get up and move immediately, but instead I sink into the couch catching up on blogs and last nights news. I know I'm not the only one.
I decided to create a quick 10 minute morning routine that is a kind of a bonus workout to the day. It's a Morning Wake Up Workout! This simple routine is a nice way to get energized and feel good and get the blood flowing. It's not to replace the real deal, but make you feel good about starting your day.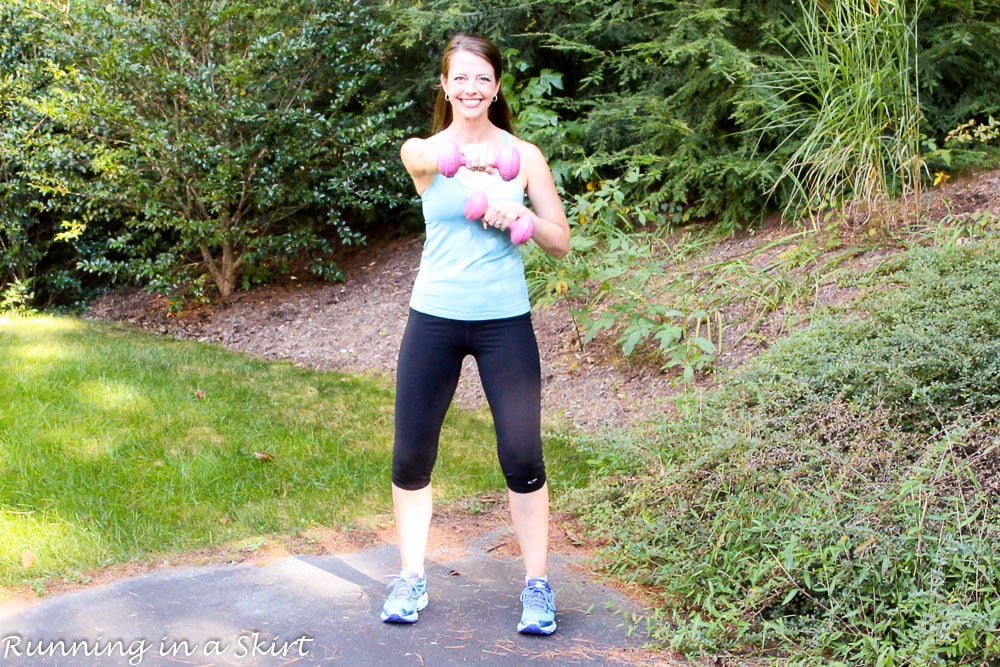 Moving first thing in the day can increase your metabolism, improve your physical and mental energy PLUS make you feel like your rocking this whole LIFE thing.
After the Morning Wakeup Workout (full workout and photo descriptions below,) keep the fun going with a bowl of fresh oats and a Starbucks® Caffè Latte K-Cup® pods drink made in your handy dandy Keurig®. Or have your coffee first and then workout... whichever you prefer!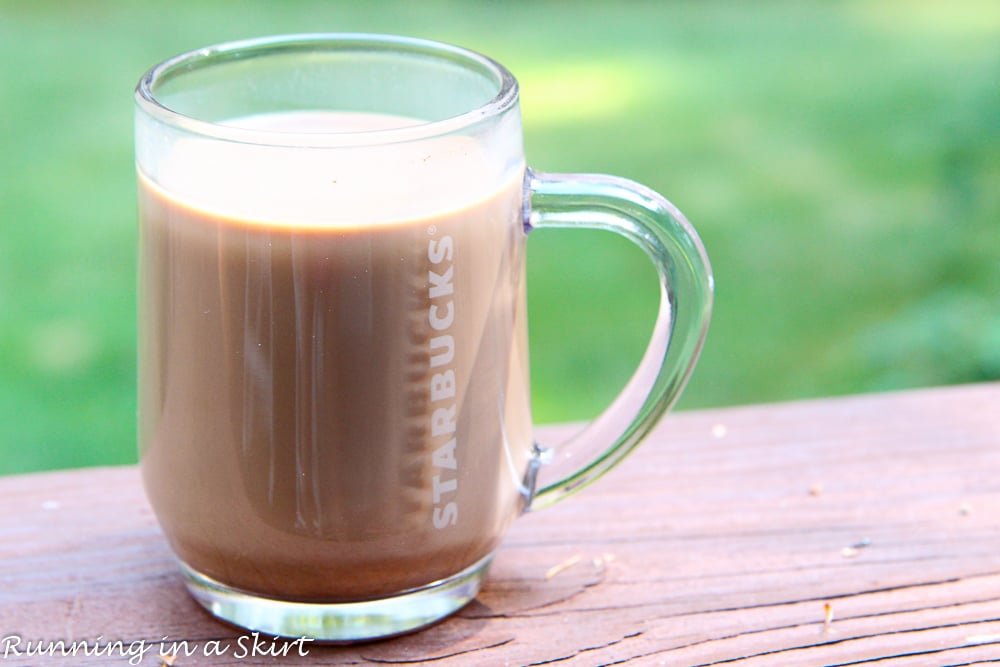 Starbucks® Caffè Latte K-Cup® pods are a new and easy way to get energized and get your favorite Starbucks® flavor at home.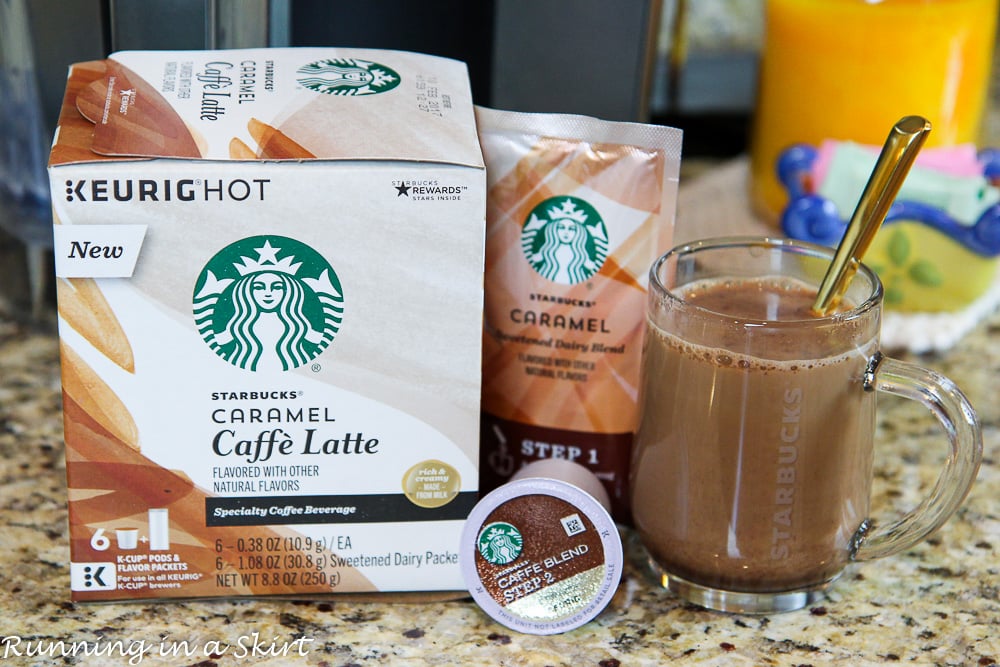 They are made from milk, with no artificial flavors! They come in 3 great Starbucks® signature flavors, Caramel...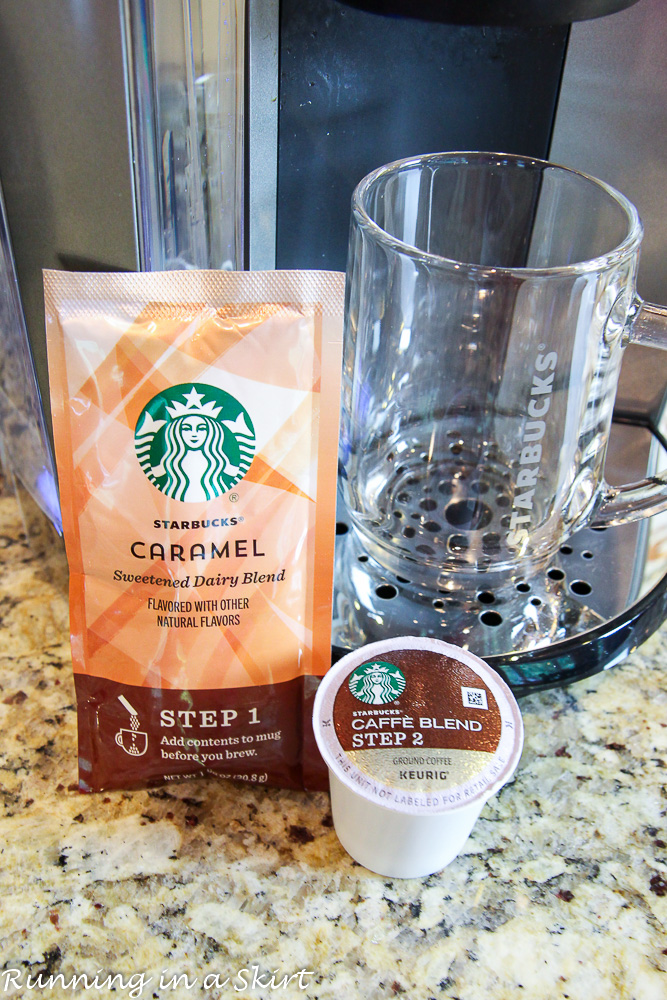 Mocha, and Vanilla!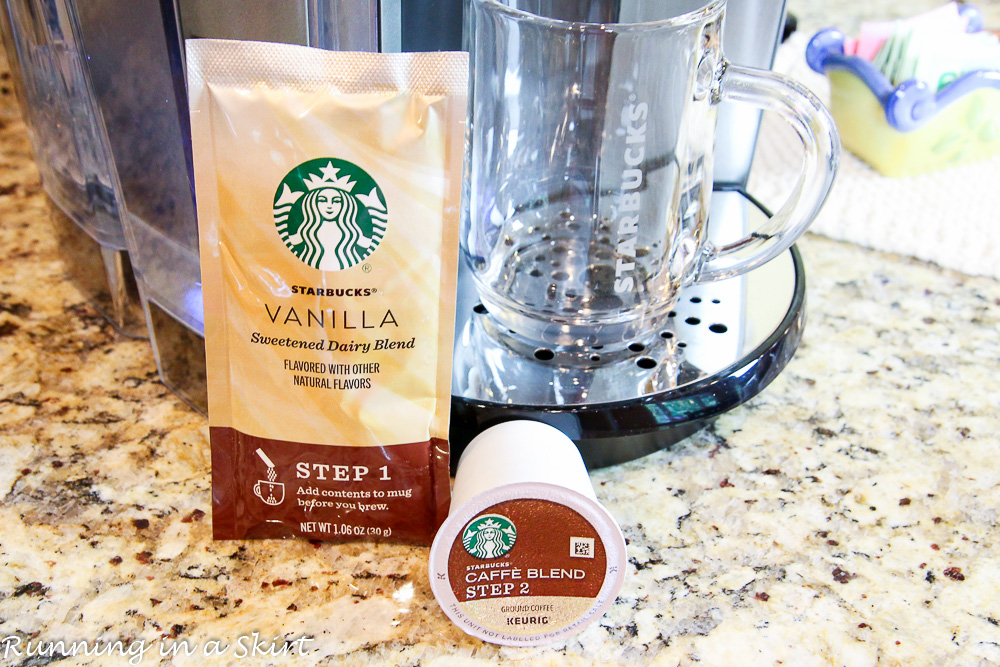 And as we head into the holidays they also have two of my personal favorites Pumpkin Spice and Peppermint Mocha. <--- limited time only
The latte-ness comes from the two-step process. Step 1 is to pour the flavor packet into the mug.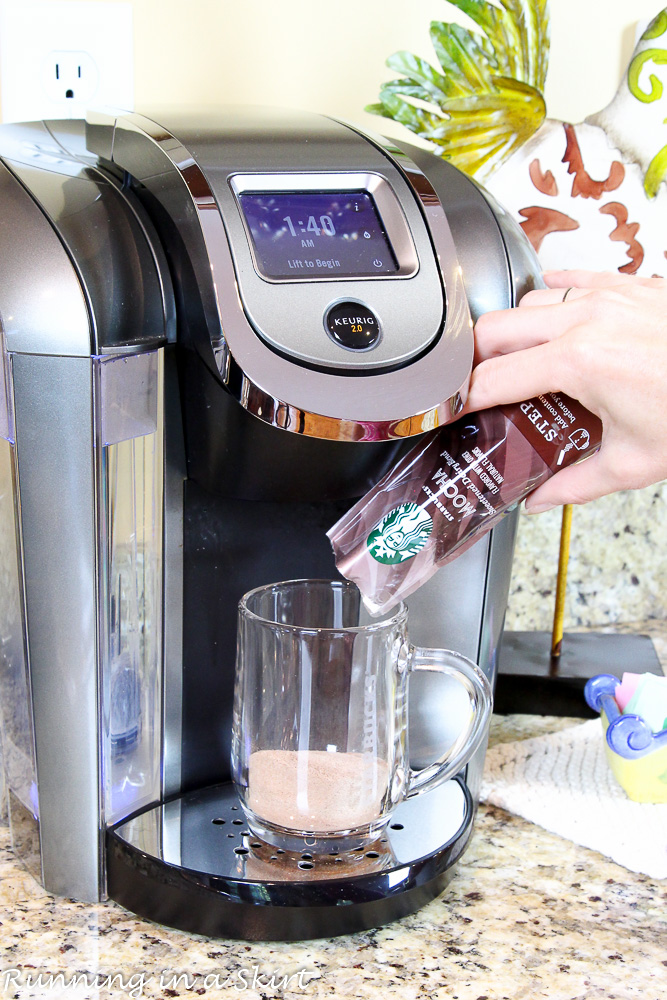 Step 2 is to brew the Starbucks® Caffe Blend K-Cup® pod in your Keurig® brewer on the 8 ounce setting.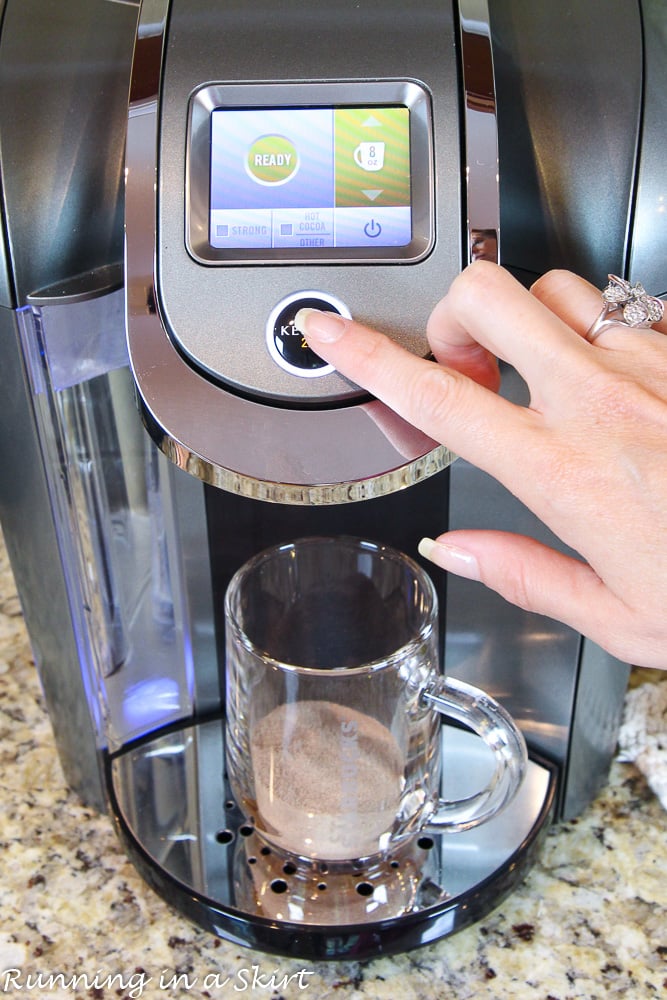 Then you stir and enjoy!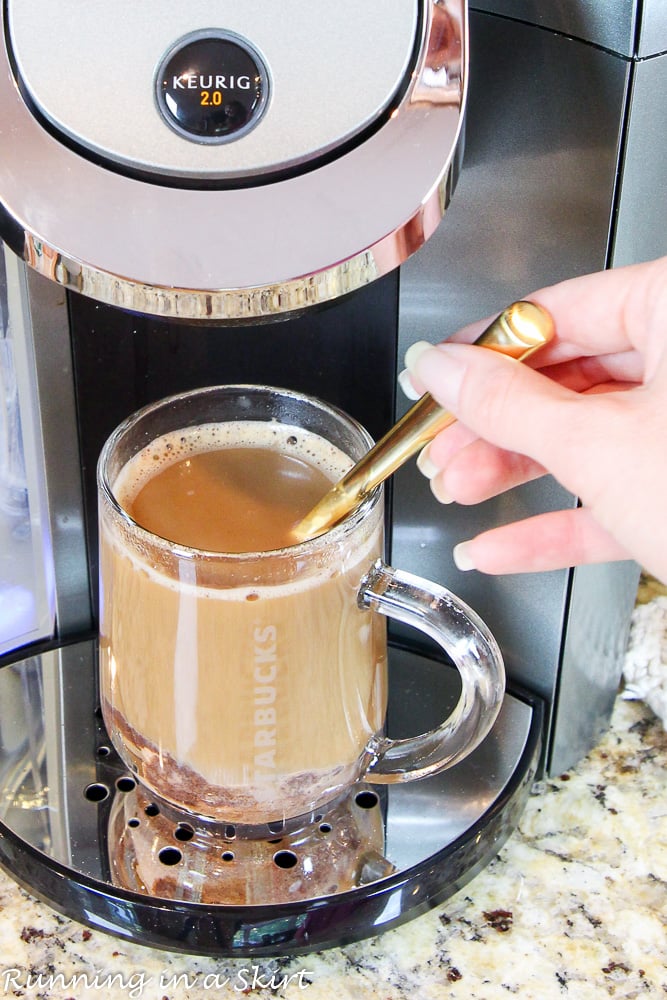 I was pleasantly surprised at how tasty they are. Such a fun and simple way to amp up your coffee at home. Talk about a serious energy burst! I'm ready to face the day after these.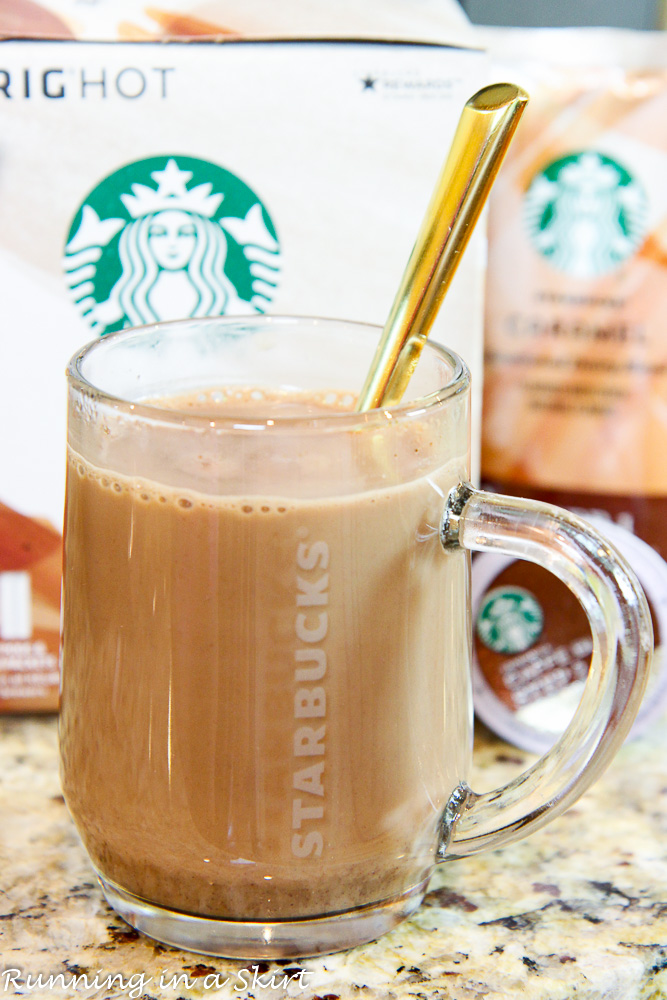 And don't forget about the workout...

The moves are pretty simple. Stretch out a bit and then start by running in place or running around your house. Nothing crazy, just get the energy up. Feel free to taunt anyone in the house who's not playing along. Tell them they don't get a Starbucks® Caffè Latte K-Cup® pods if they don't do it with you.
Next, grab something heavy and throw some cross punches. Sing the rocky theme to yourself and get the blood moving. Slightly bend your knees and keep your core engaged while doing this to maximize the move.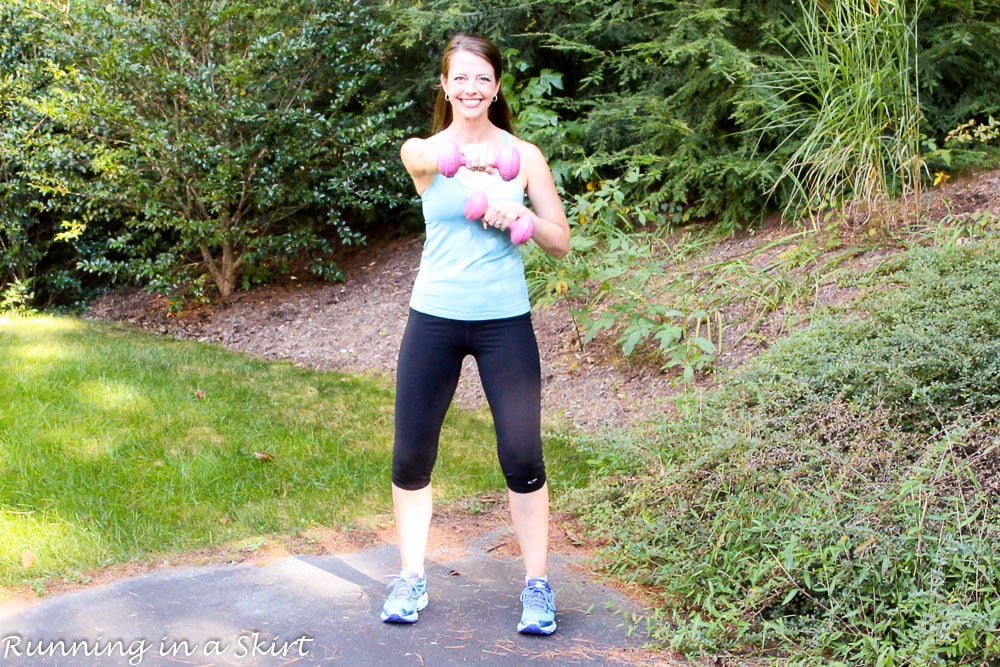 Now that you're warm do some jump squats! Those are just like they sound... start in a squat...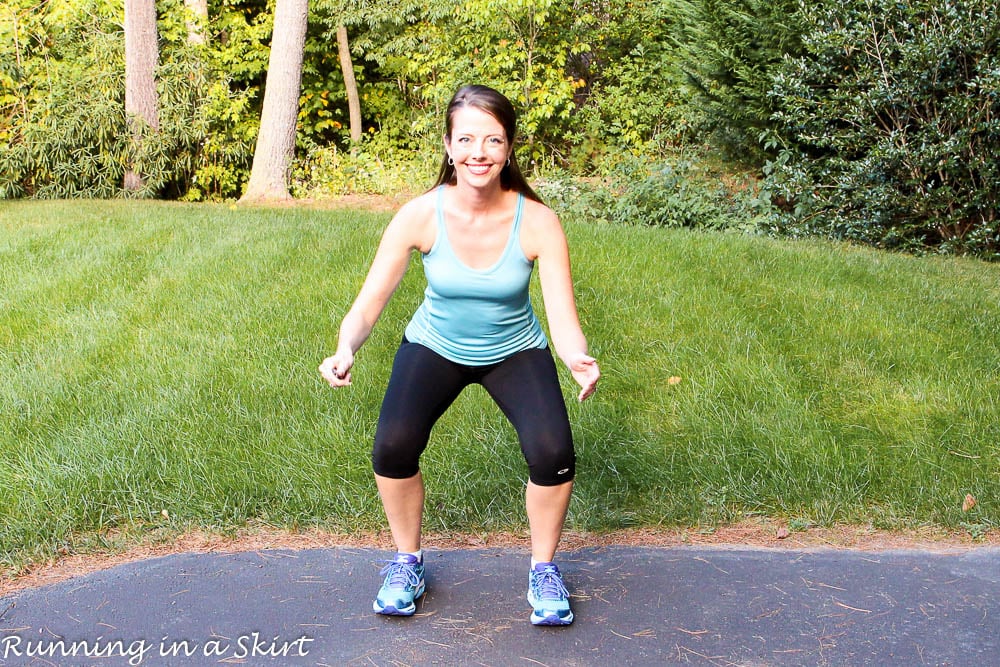 And then JUMP!!!
Everybody jump... jump!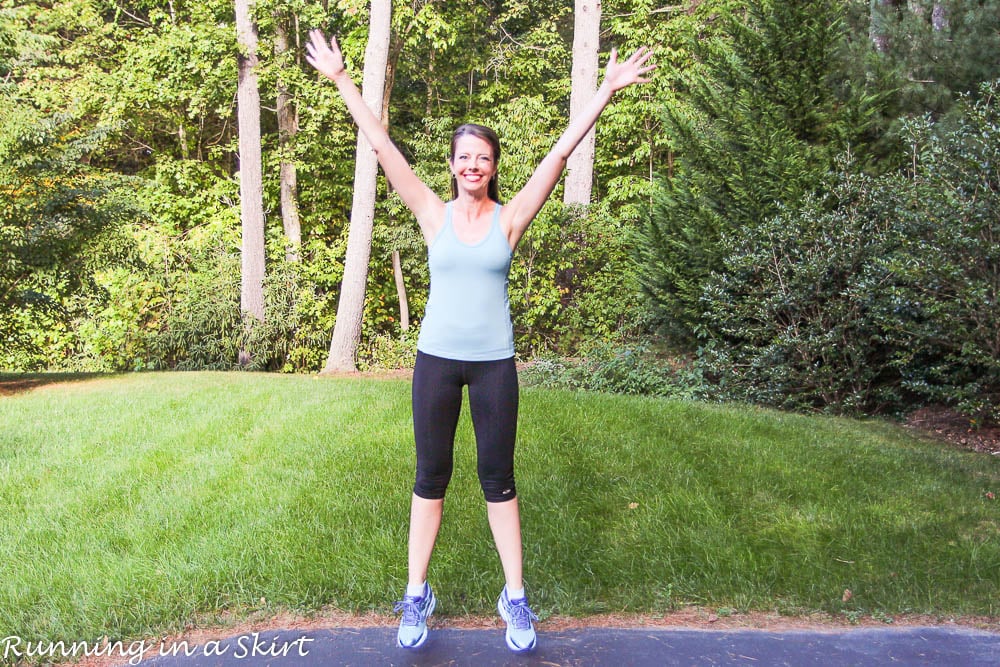 Finish up with some mountain climbers. That is where you are in a plank and alternate bringing each knee to your shoulder like this...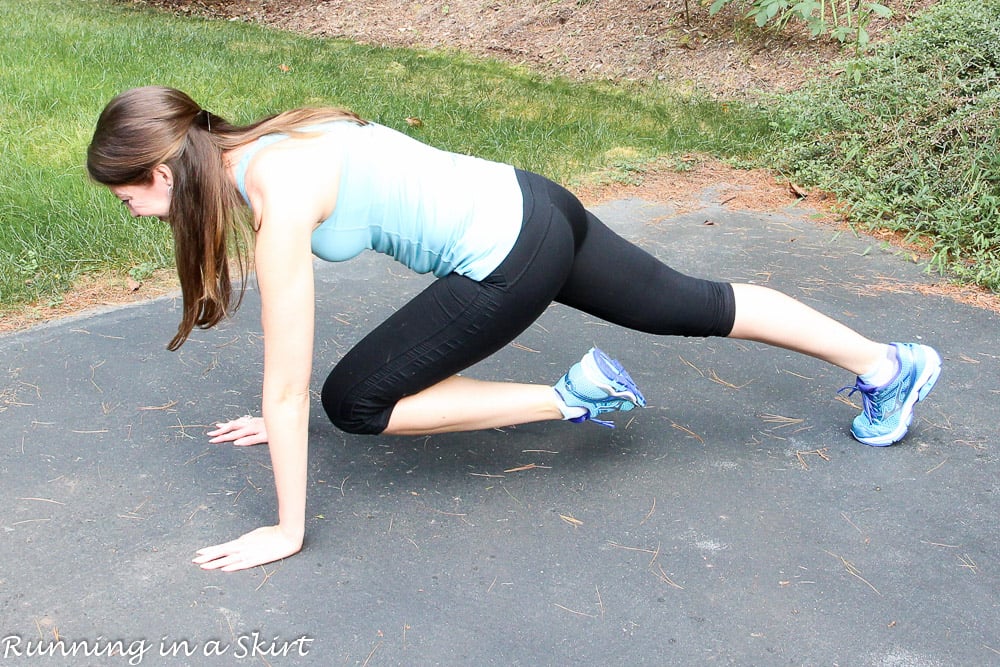 Go as fast or slow as you are feeling! Finish it out with some good ole fashioned planks!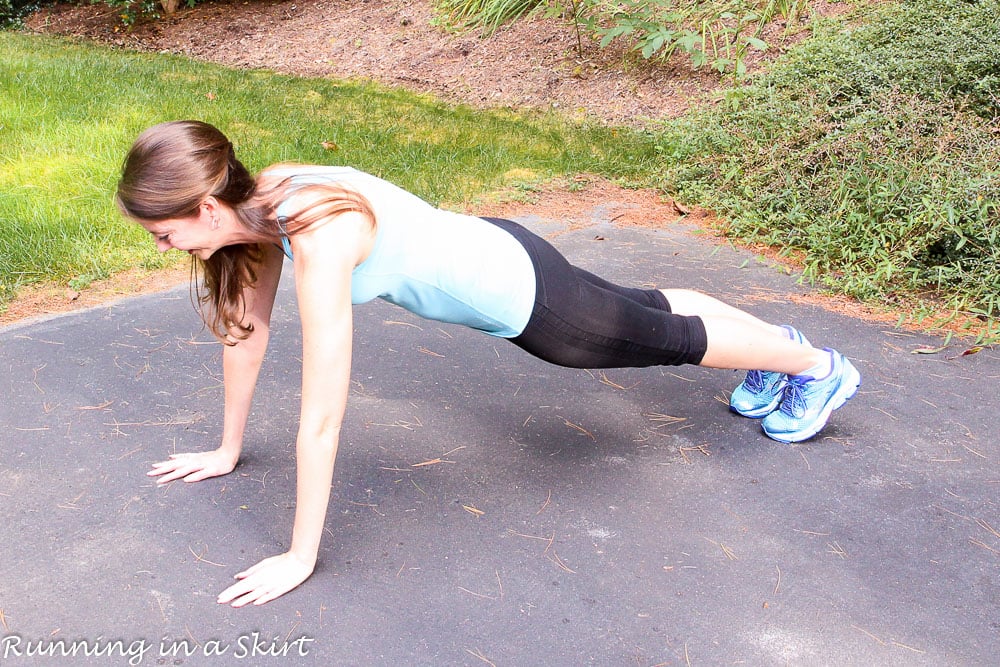 Repeat for a good 10 minutes of action!
Between Starbucks® Caffè Latte K-Cup® pods and my Morning Wakeup Workout, I'm sure to be energized and ready to face the day. You can get the pods nationally at your favorite grocery store!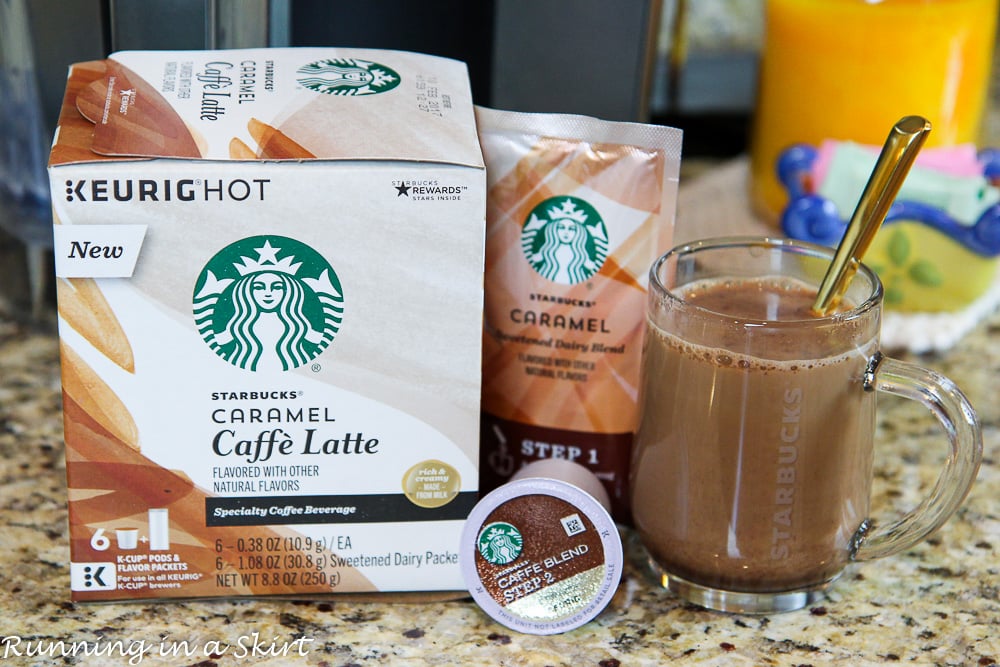 2016 Starbucks® Corporation. All rights reserved. Keurig, Keurig HOT, K-Cup and the K logo are trademarks of Keurig Green Mountain, Inc., used with permission.
Thanks for making Running in a Skirt part of your day and allowing me to do posts like this to support this site. Come back tomorrow for one of my favorite classic sweet potato recipes.
I'm linking this post with Jill Conyers for Fitness Friday & Inspired to be Fit, Amanda for Thinking Out Loud Thursday, Coaches Corner, and Annmarie for Wild Workout Wednesday.
Your turn!
Head to this site, come back and let me know what flavor you'd like to try!