Hi everyone!
How was your weekend? Mine was good, albiet not too crazy. After being out of town so much recently it was nice to spend some time at home.
To be perfectly honest, I might have planned a photo dump today just so I could have an excuse to share more puppy pictures with you. #NOSHAME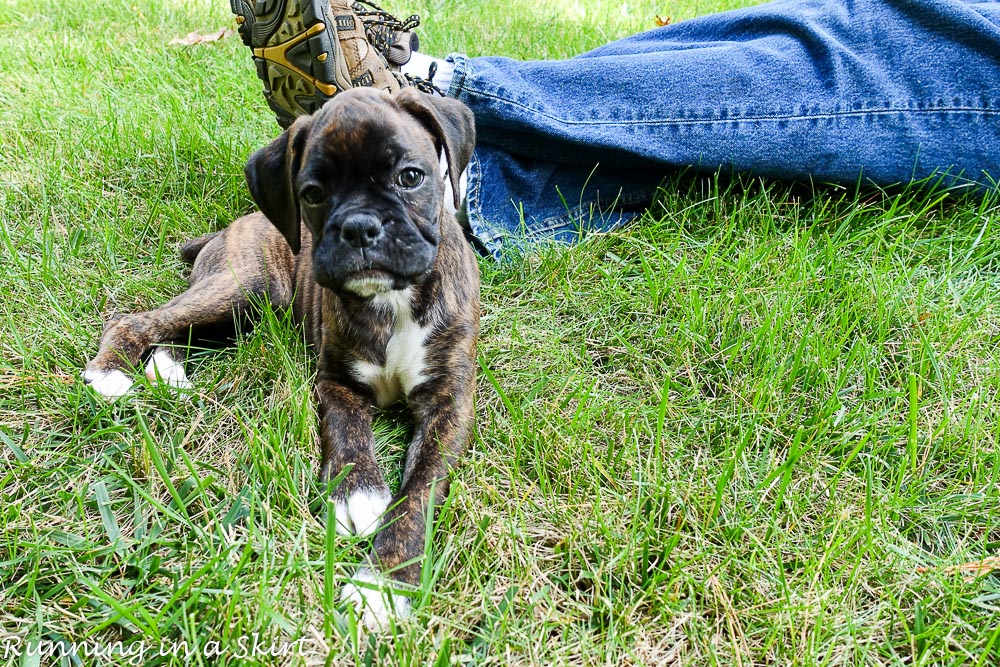 I normally share weekend photo dumps when I'm expecting to do something exciting, but this is more of a run of the mill weekend, which is nice too.
So without further ado... here we go!
Friday
After a week of not leaving the house much because of Makena Rose, the Hubs and I were itching to go out to a nice dinner! We felt awful about crating her, but knew she'd be ok.
We went to Tupelo Honey. They still had a summer based menu out, which I though was a little odd, but I still really enjoyed this Tomato and Burrata Salad.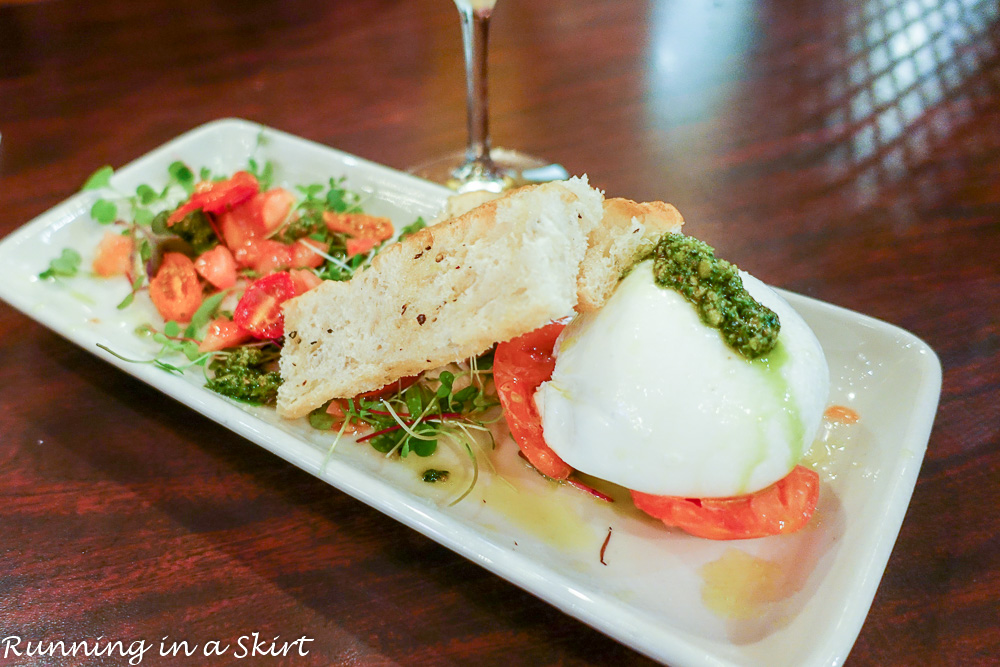 For dinner I had the scallops with kale and farro. They were delish. I was so hungry I forgot to take a photo! haha!
But I made up with it with dessert. This is their new s'mores cake. It was pretty tasty!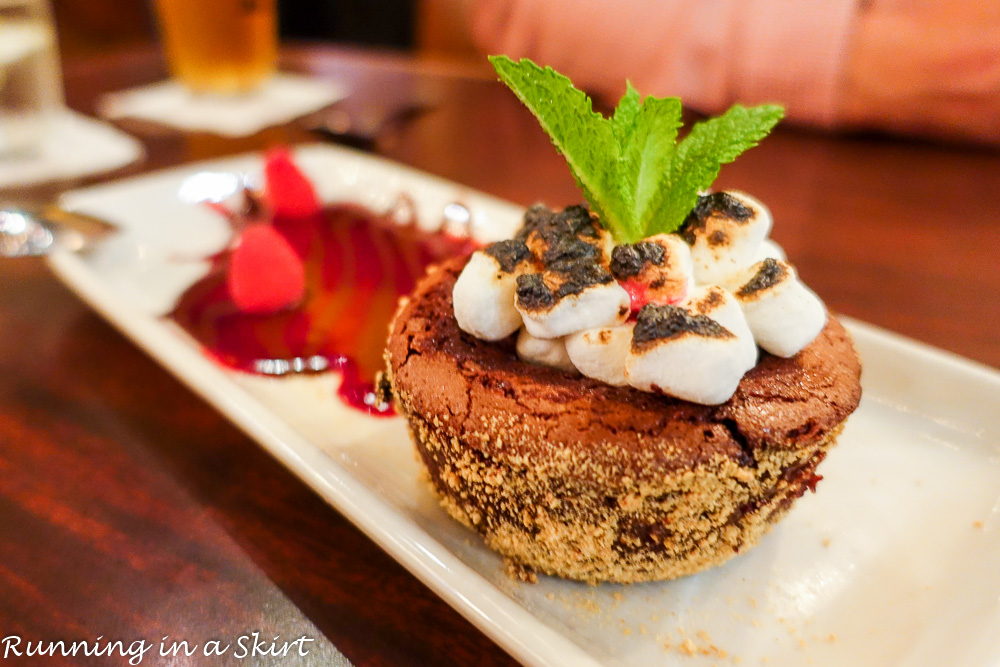 Saturday
The Hubs had to work Saturday, so I was on puppy patrol. After doing some yoga, getting my wild duo fed, calmed down and crated I went out to Target for some supplies. Of course that included a pink doggy puffer jacket and avocados. Priorities, peeps!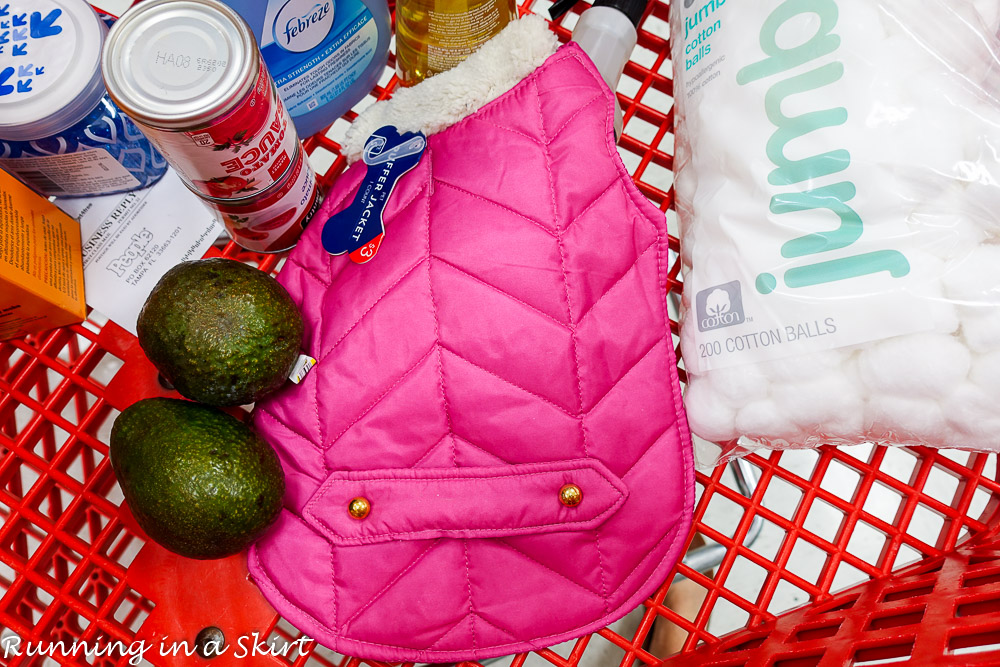 I also got the Hubs a new beer.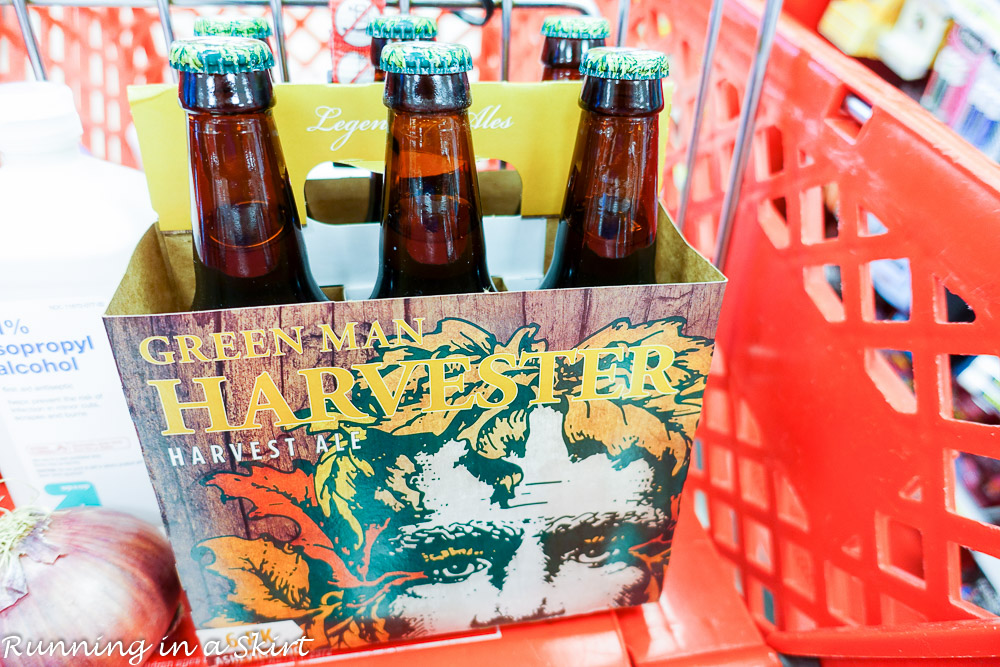 I stopped by Marshall's and picked up some new dog toys. The vet suggested having two sets and trading them out after a few weeks. Seemed like a good idea, so I got her more goods! They had really good prices on pet toys if anyone is looking.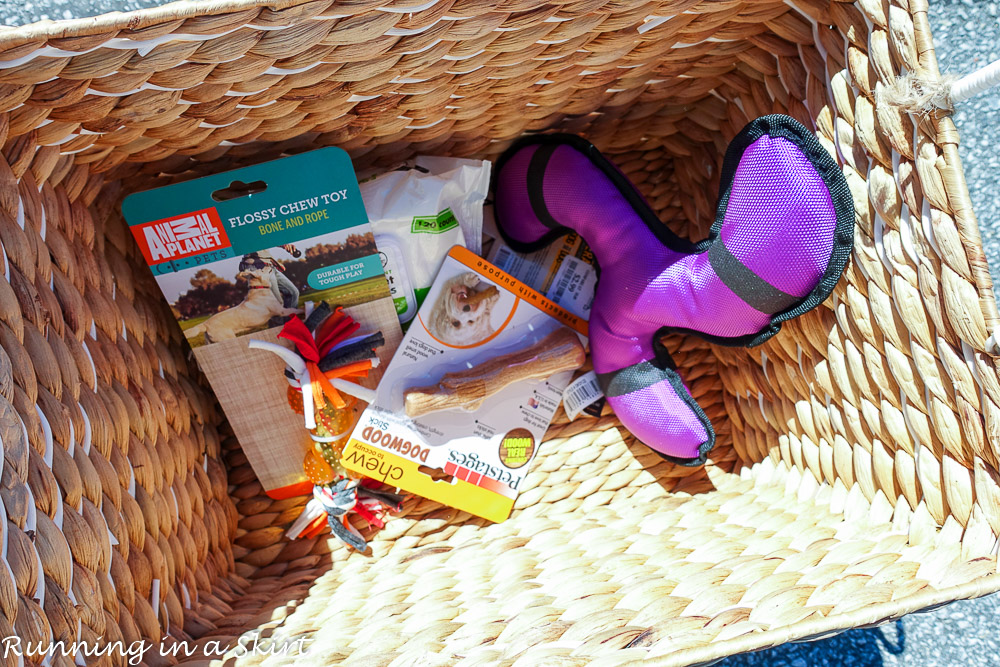 I didn't stay out long and spent the rest of the day at home with the dogs. I made a big Crock Pot of my Award Winning Vegetarian Chili and some of our good friends came over for dinner to meet the puppy.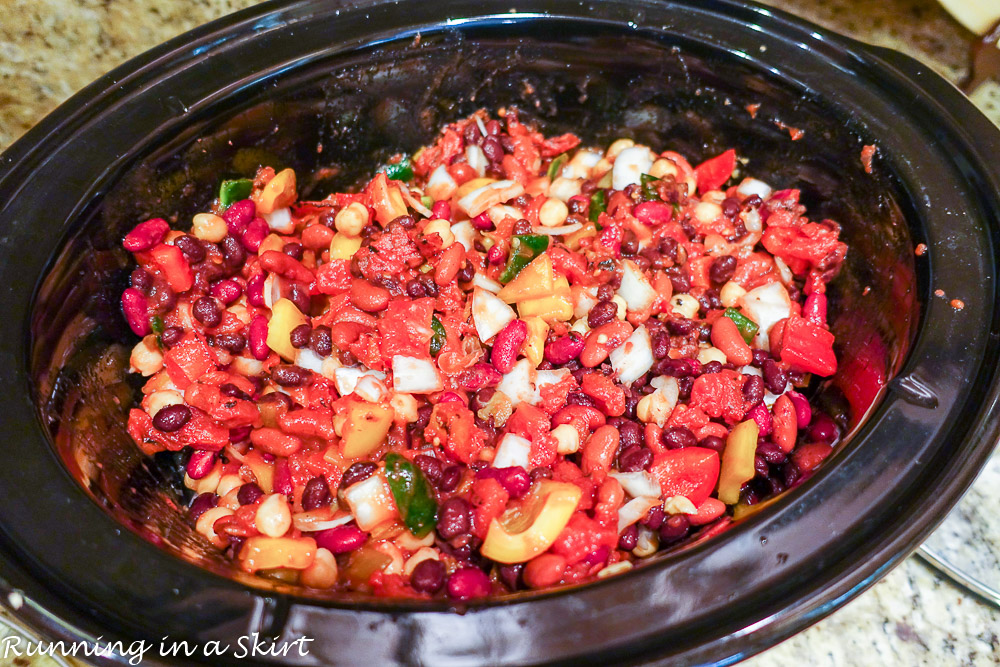 Their kids played with Makena Rose and we all had a great time around our fire pit.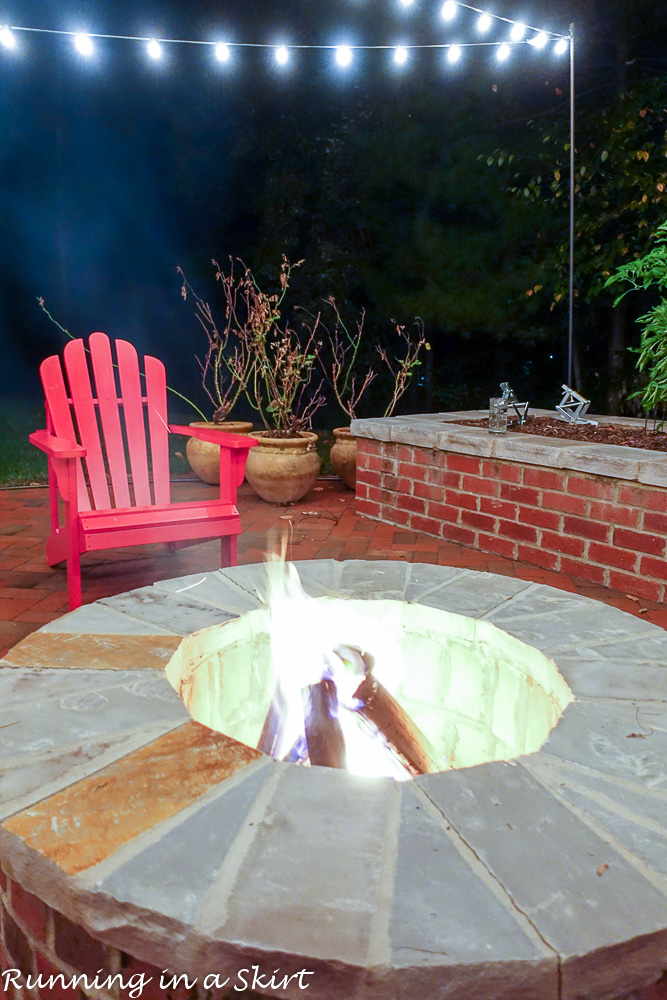 I even busted out the s'mores basket for the first time since spring.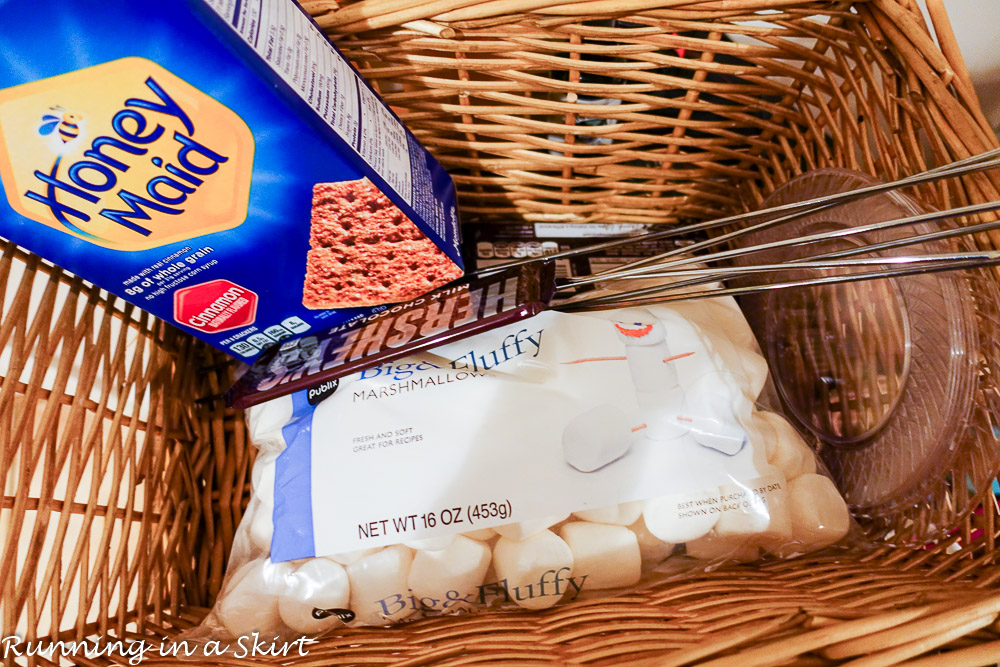 Poor Makena Rose though! The impromptu party tuckered her out. She seems to be full speed ahead or completely zonked out!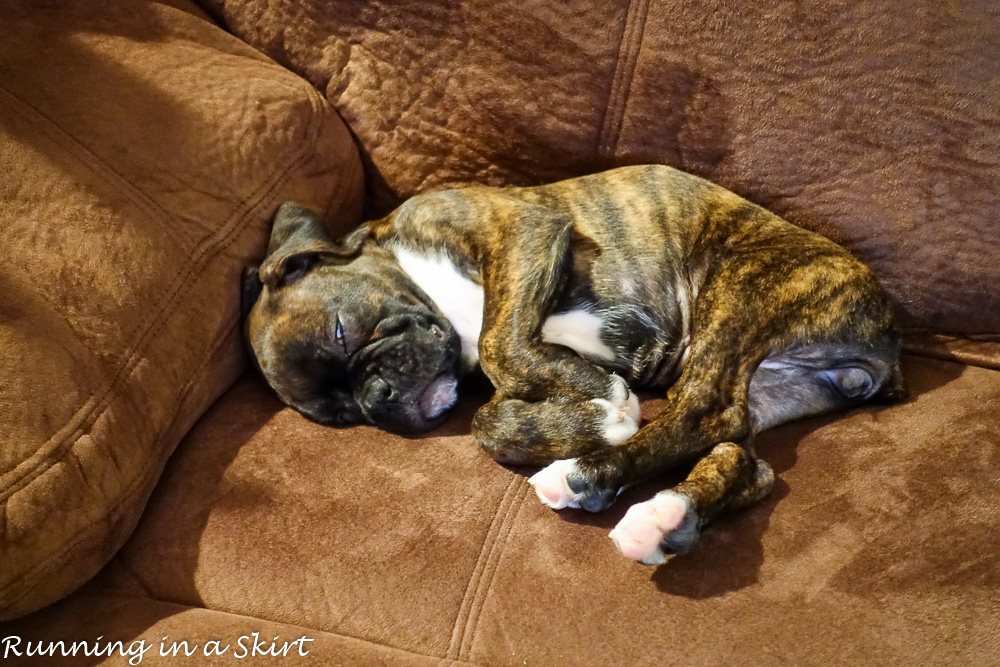 Sunday
Sunday started off with pancakes! I've been working on an awesome greek yogurt and apple pancake recipe. It's not quite right yet, but I'm hoping to nail it next time to share it with you. It's so close!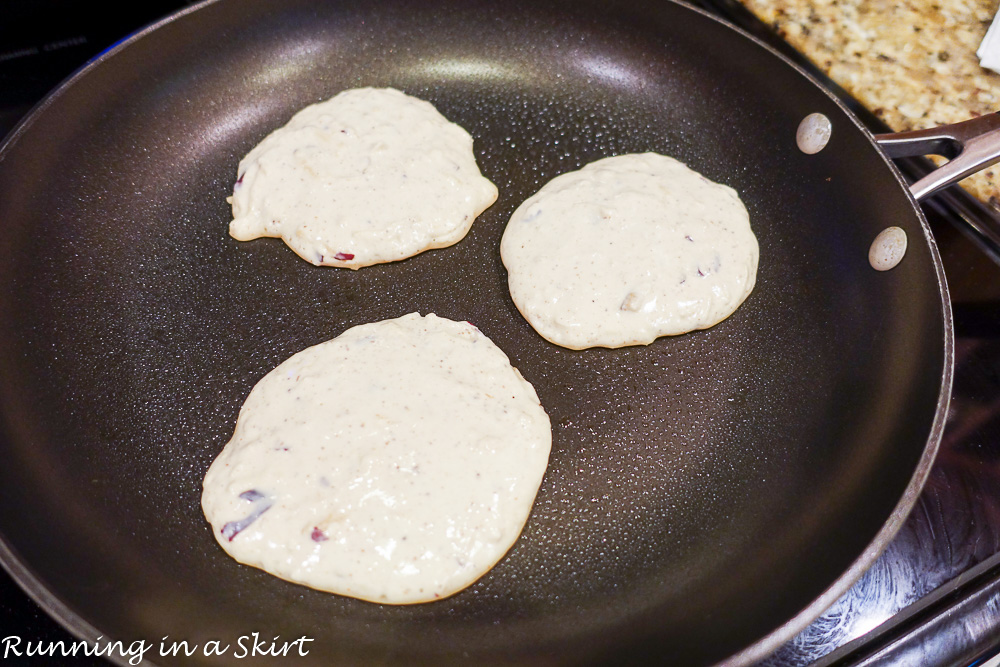 I played with the dogs awhile until it was nap time again.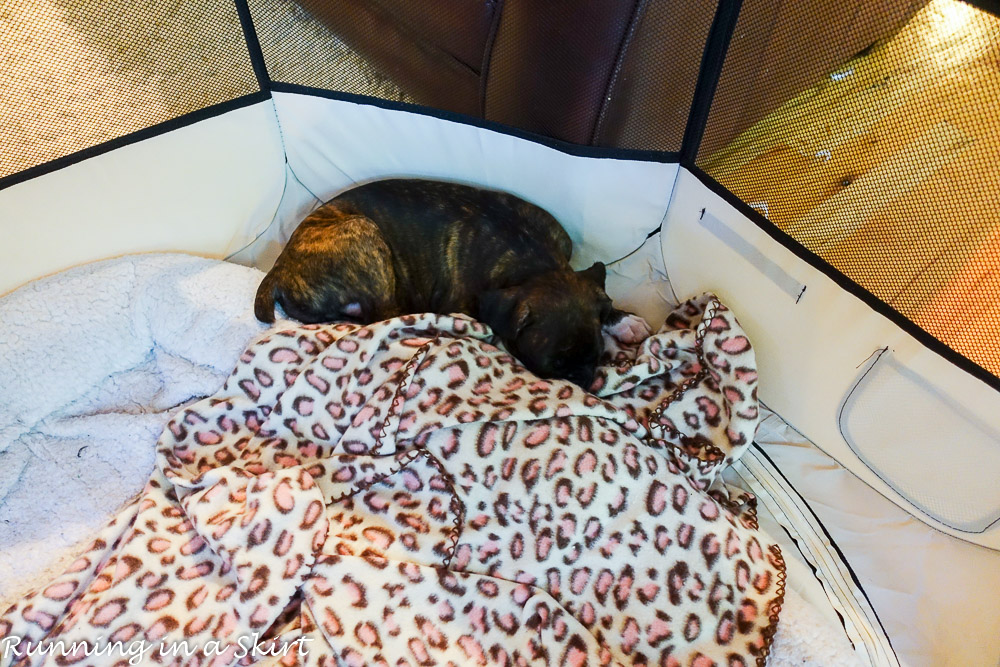 Poor Rhett wants NOTHING to do with the chaos.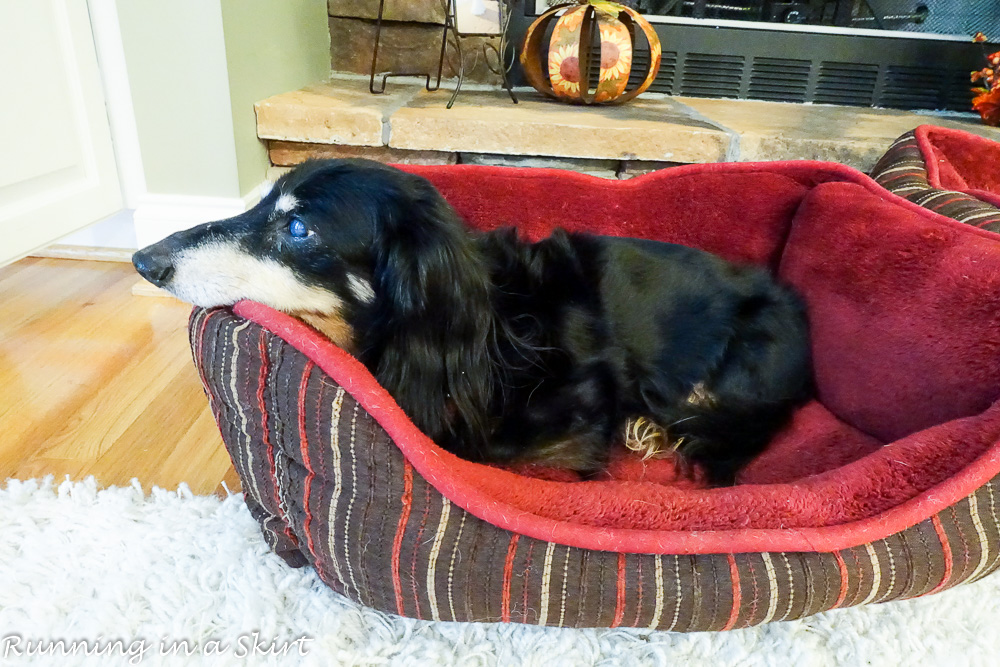 After everyone was settled again, I got some blog work done. I was so behind on responding to comments so I spent a few hours catching up. I am so grateful for each of you who comment and I try to reply back to everyone.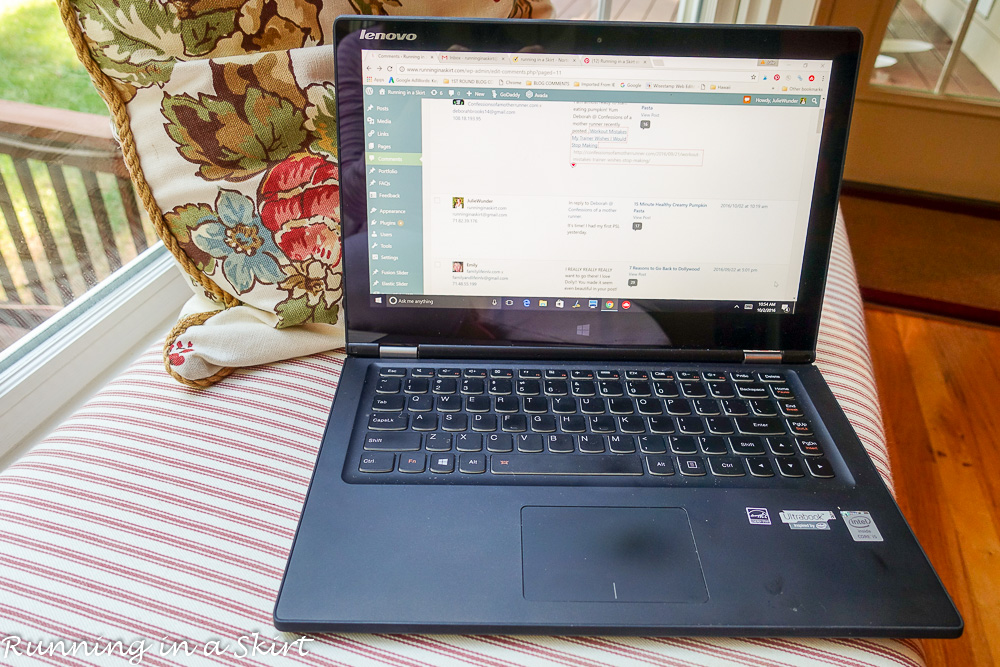 When I was done I went outside to see this! Be-still my heart!!! A boy and his dog. 🙂 Reina and the Hubs used to spend entire days outside tinkering around the yard and it's just not been the same since we lost her. Makena Rose is quickly filling those shoes.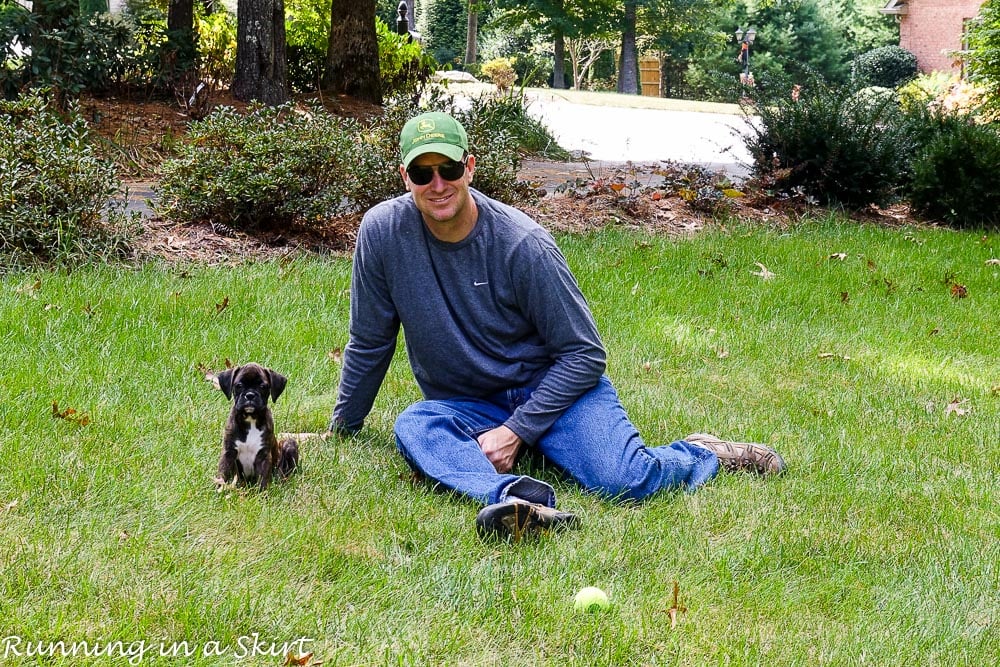 This little princess went from being afraid of the grass last weekend to running around like a wild dog this weekend. She had the best day.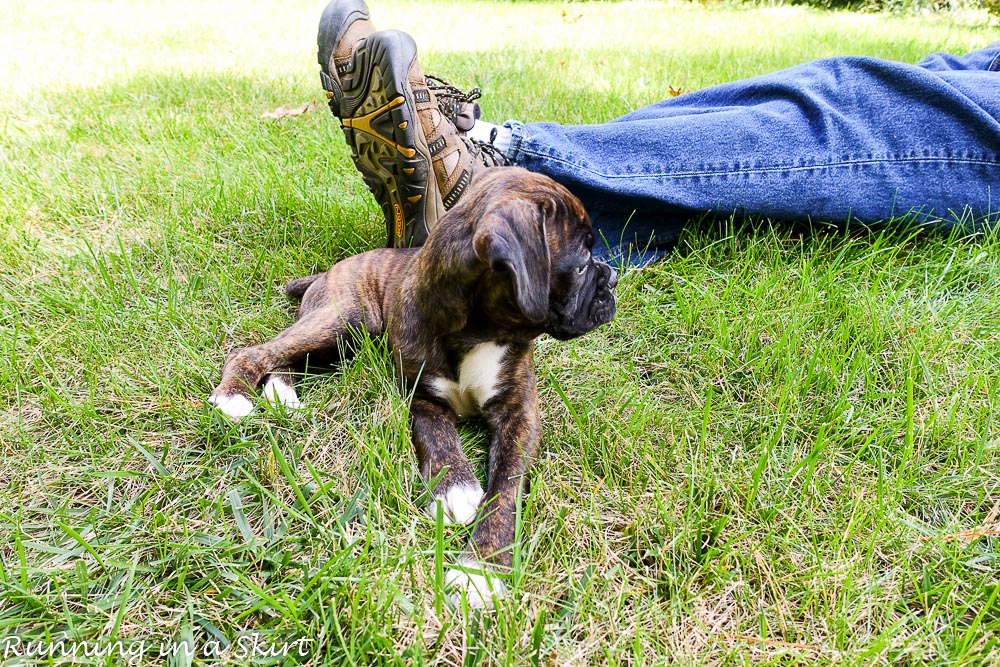 She might have played a little too hard! Who's going to break it to her that she will not be able to fit under this chair for much longer? 🙁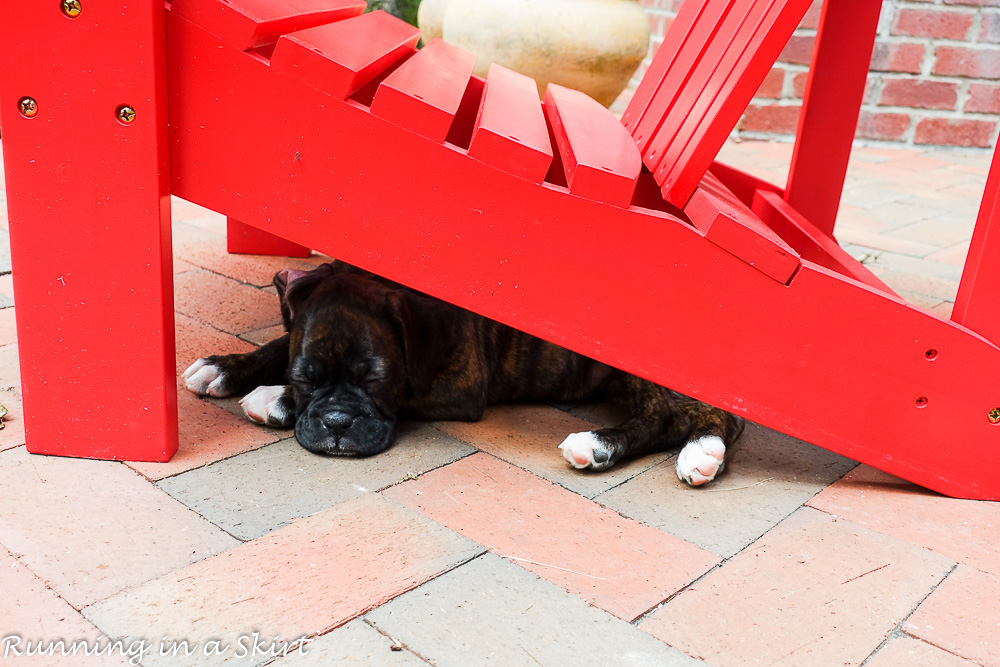 The Hubs and I snuck out for a mid-afternoon meal at Farm Burger. They had special homemade chips.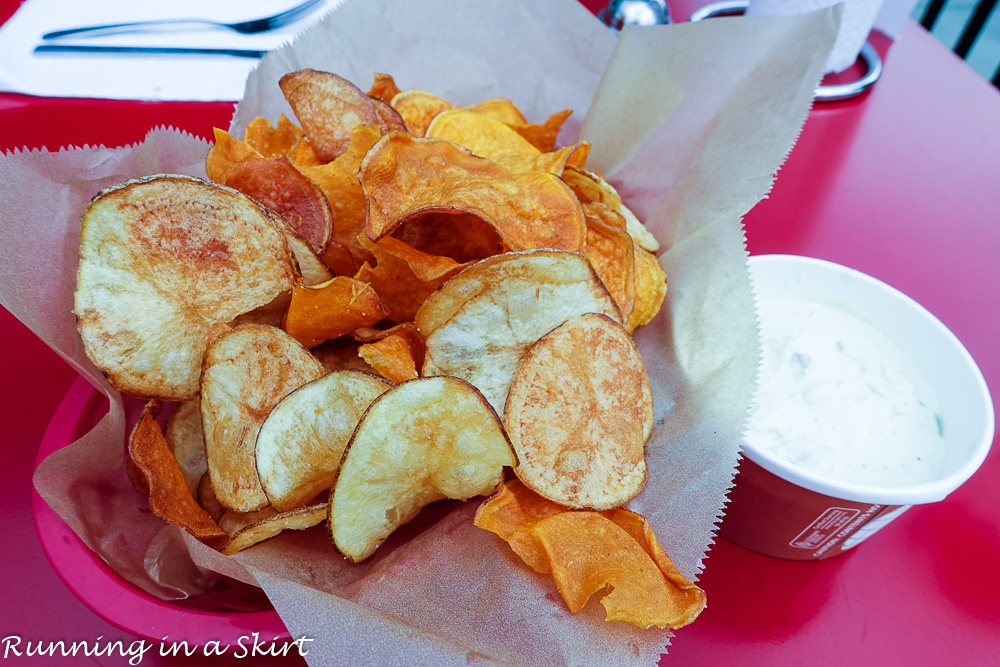 And I got their vegan burger! I added feta... so technically it wasn't vegan... but the patty itself is. It's soooo good guys. If you are local I highly recommend it.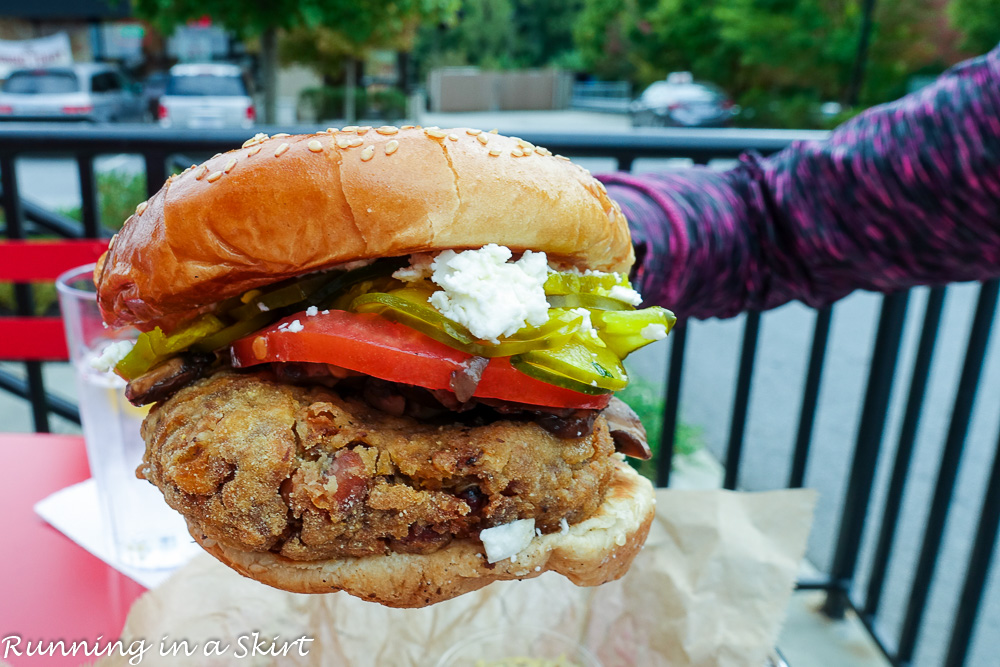 We came back and walked off the burger! Makena Rose actually got carried nearly the entire way, but we're hoping she gets the hang of this whole leash thing soon. Family walks our my fav.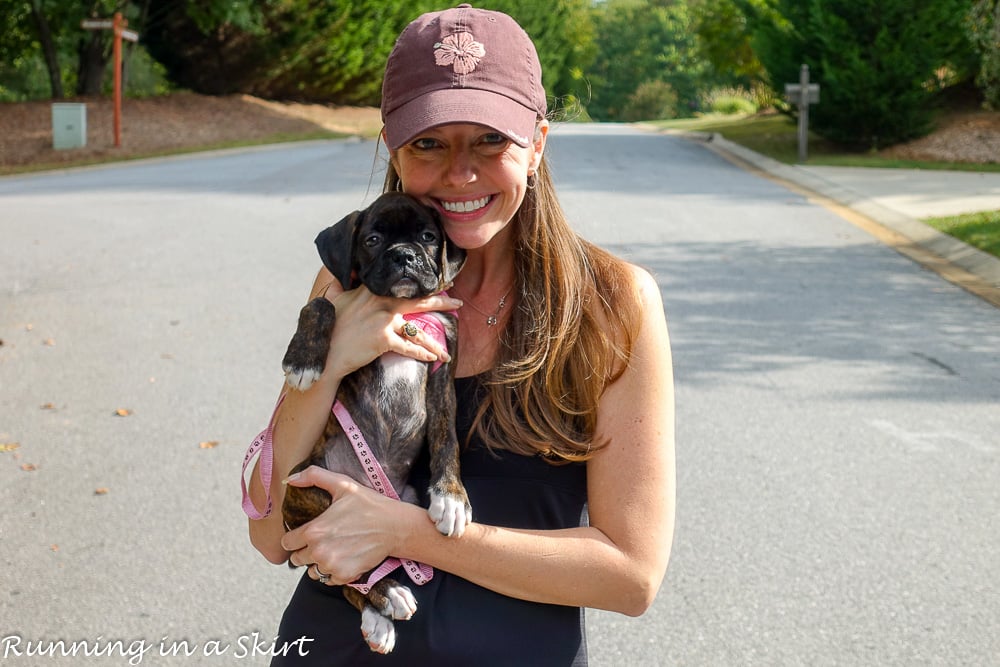 As I'm writing this it's closing in on six and I'm hoping to have a nice calm Sunday evening watching a movie on couch! <--- My favorite way to spend a Sunday evening. Hopefully the puppy will like that idea too!
I hope your weekend was as wonderful as mine.
Thanks so much for stopping by today. Come back tomorrow for Pumpkin Pie Overnight Oats!
I'm linking up with Marvelous Monday!
Your turn!
Tell me one good thing that happened to you this weekend?