Hi friends and happy Fashion Friday.
There are two giveaways going on right now on Running in a Skirt! Make sure to enter the $100 Visa Gift Card giveaway AND the Magnificent Mother's Day giveaway, which is a gift basket valued at more than $300. It includes jewelry, coffee, wine, essential oils and more.
Back to Fashion Friday now! One of the best parts about having access to a small plane and hubby who is a general aviation pilot is how the world is suddenly a lot smaller. A four-hour drive to the coast only takes an hour to an hour and a half by air. That means it's not competently crazy to go to Hilton Head or Charleston for the day!
The other day the Hubs and I took Isabella and Jason up for a short trip. Before we left I took some photos of my new dress.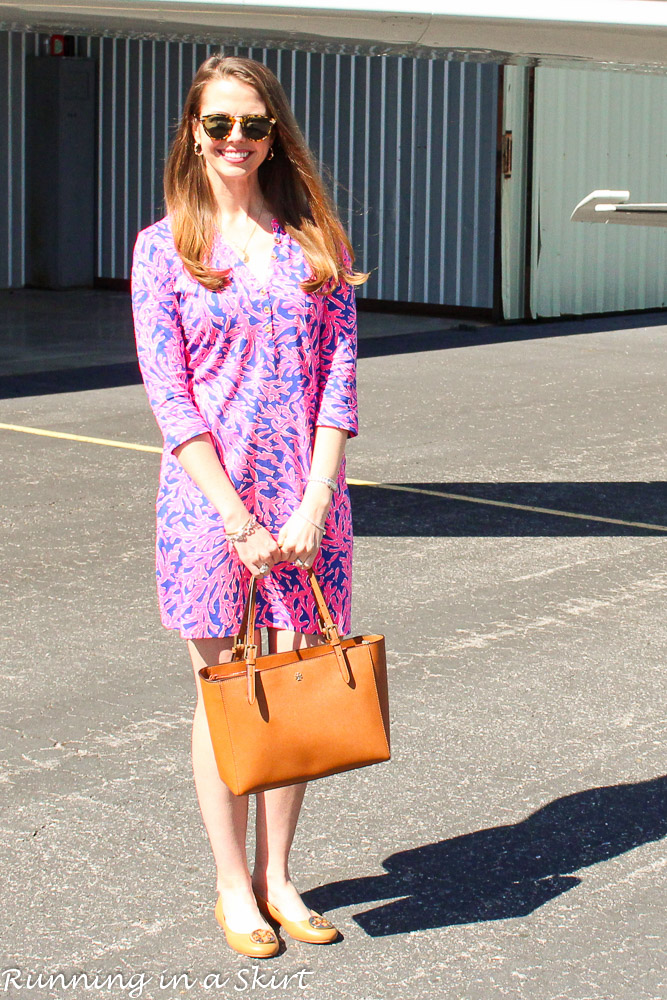 I thought my new Lilly Pulitzer t-shirt dress was perfect for the occasion. I got it on a great sale in late winter.
I picked this one because I could wear it with leggings and a sweater in the fall/winter, yet it still works well into spring. It also works well with my vest. I got it a size larger so it would be nice and cozy for traveling or running around town.
I enjoy breaking the mold and wearing bright colors year-round.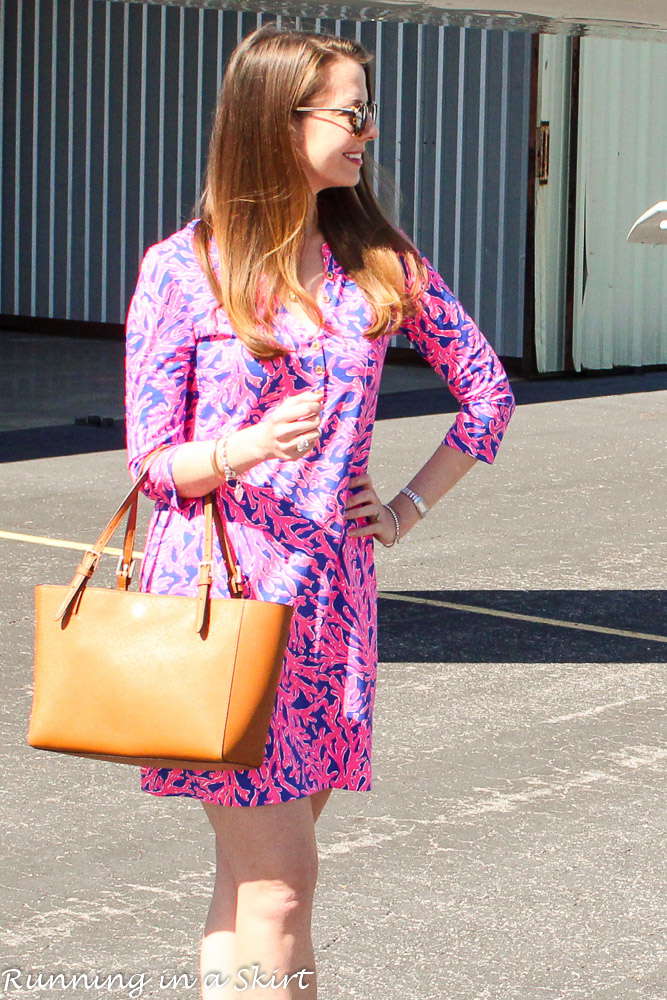 I paired the dress with my new Tory Burch purse and shoes, which I won in an Instagram contest back in the fall. I still can't believe I won them! 🙂 I feel so fancy in my new stuff. I probably would not have splurged for them myself.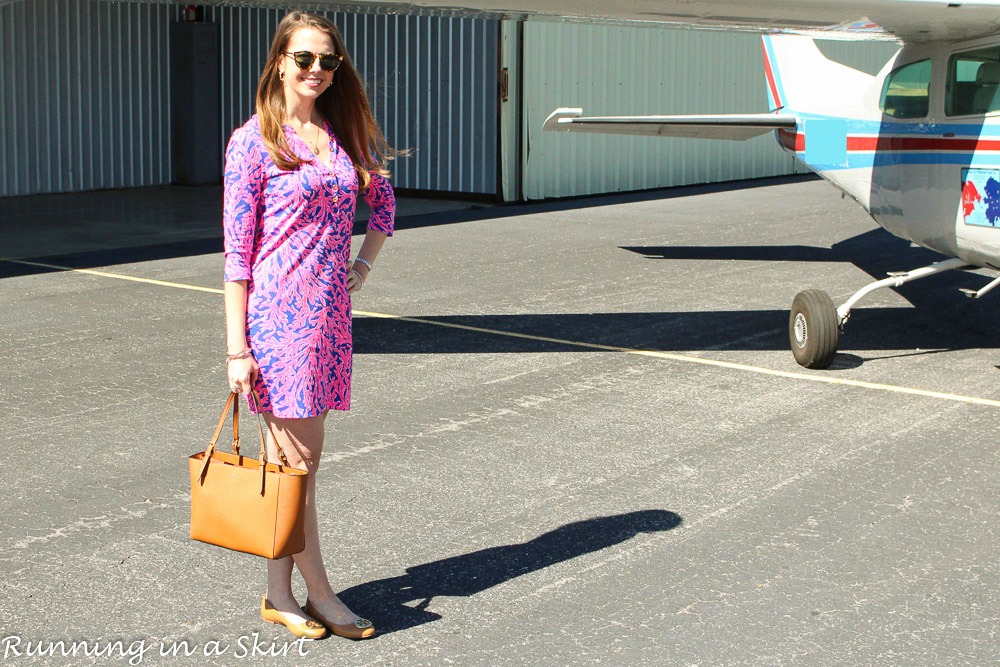 This is the perfect outfit for a fun day trip, regardless of your mode of transportation!
I hope you all have a wonderful weekend filled the people and things you love.
Shop the Look:
Dress: Lilly Pulitzer, same HERE (only xs left,) similar HERE or budget friendly option HERE.
Shoes: Tory Burch, same HERE or budget friendly option HERE or HERE.
Purse: Tory Burch same HERE or budget friendly option HERE.
So nice to see you today. Come back Monday some fabulous spring hiking snacks.
The above links are affiliate links. I do make a small commission for clicks and purchases. It cost you nothing. Thank you for supporting Running in a Skirt.
I'm linking up with: Nicole for the Fit and Fashionable, Tara for Fashion Friday, Fashion Friday , Jolynne Shane for Fashion Friday, Turning Heads Tuesday and Bloggers Who Inspire Me. Thank you so much for the lovely linkup ladies
Your turn!
T-shirt dresses? yay or nay?