I'm proud to partner with CVS Pharmacy to promote their exclusive Gold Emblem and Gold Emblem abound snack lines. I am being sponsored by CVS Pharmacy for my posts and activities, but all opinions expressed are my own, and all product claims or program details shared should be verified at CVS.com or with the appropriate manufacturers.
Spring into hiking with some simple and easy hiking snacks!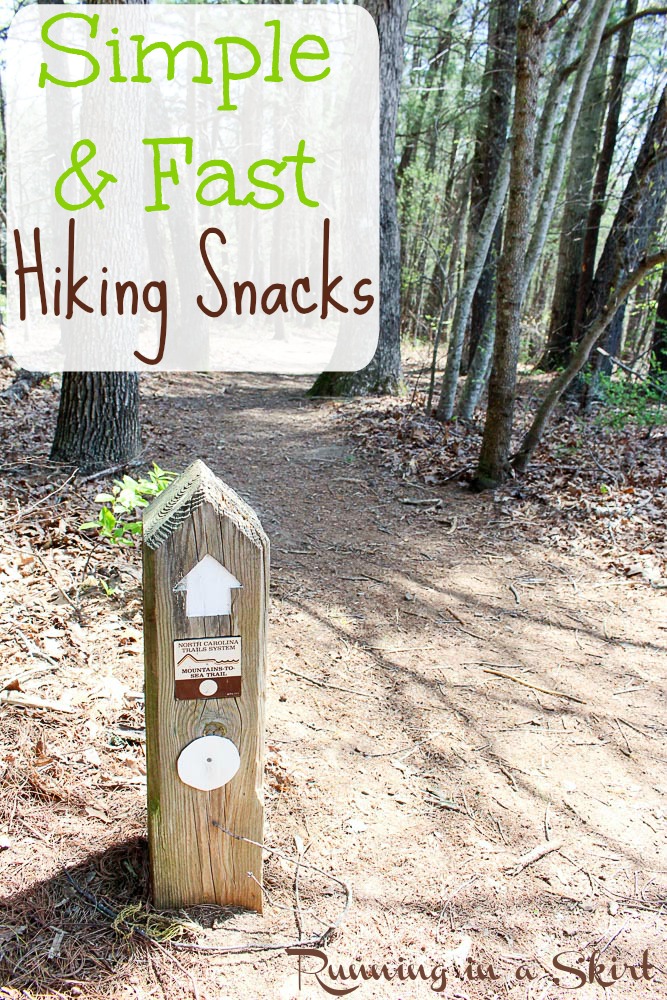 Hello! Hello!
Oh... spring. It seemed like spring weather kind of disappeared on us for a few weeks, but it was back in a big way this past weekend. I mean the dogwoods are bloom! It's such a wonderful time of year. Aren't they pretty?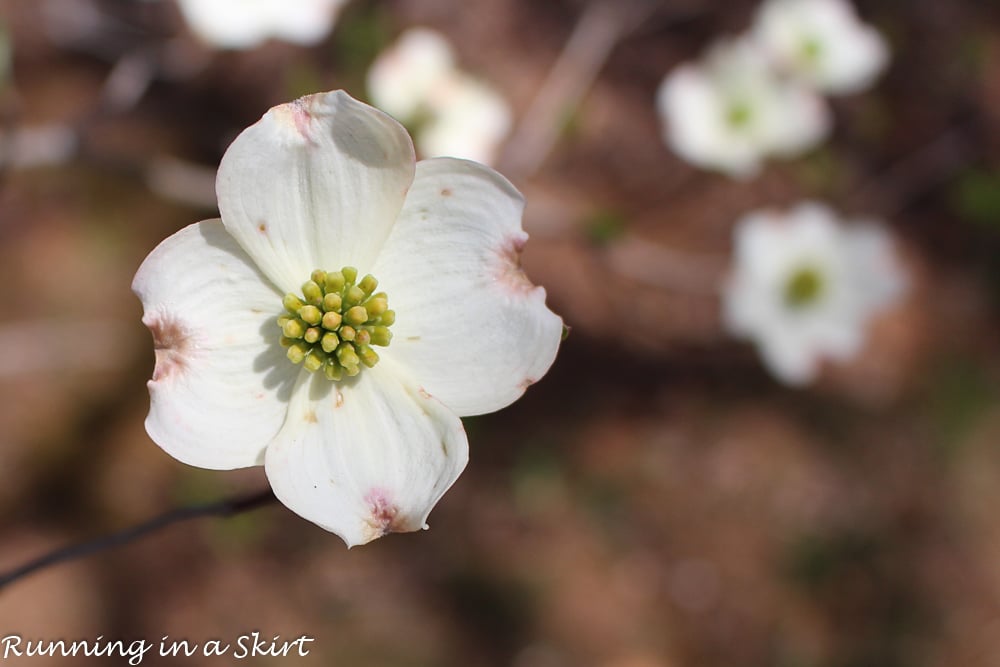 Even today's weather looks nothing short of stunning. My former weather girl self wants to say "Make sure to get outside and enjoy it!" My old job was much easier on days like today.
With the recent turn in the weather, I've been itching to hit the trails again. I had a couple extra hours late last week, so I hopped on the Blue Ridge Parkway to do a short hike. I feel so luck to be able to pick up parts of the Mountains to Sea Trail so close to my house.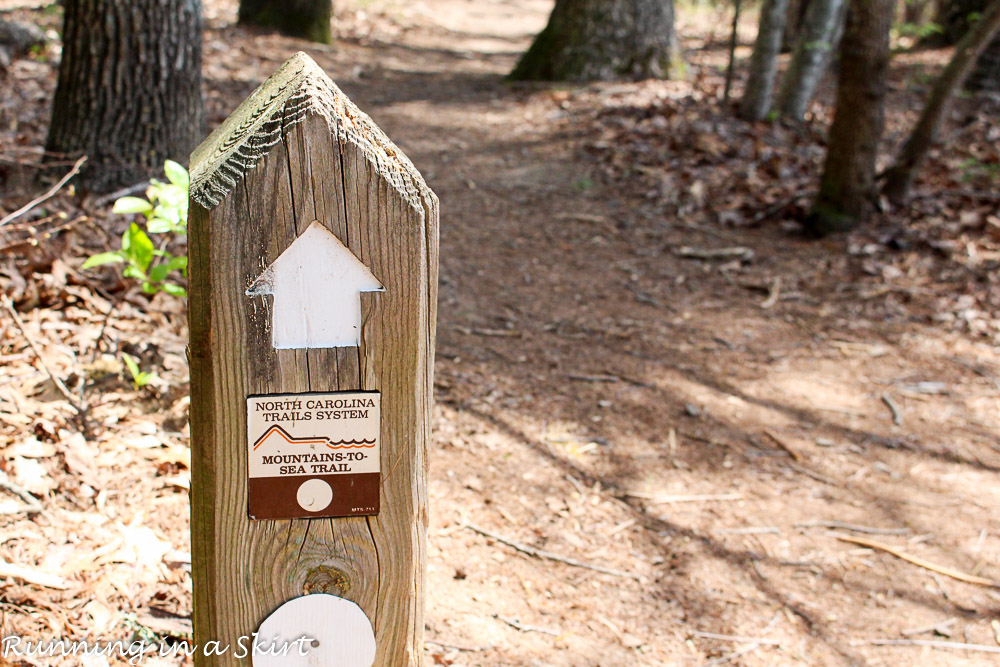 The leaves are just starting to come in on the trees at some of the higher elevations and it felt great to get outside and enjoy these beautiful mountains.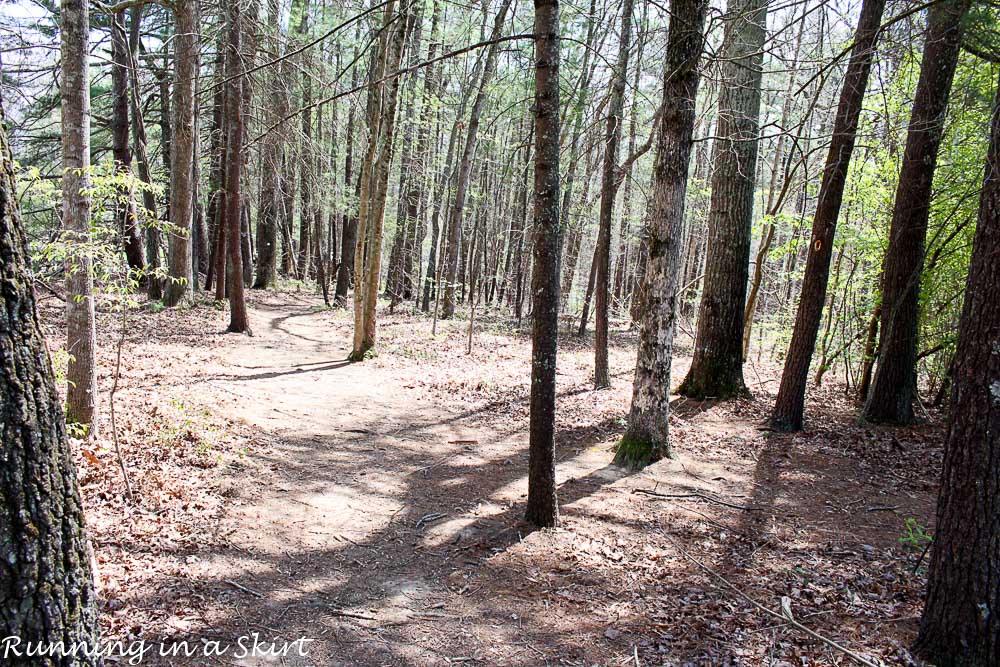 One thing about hiking is I have to plan a little before I leave. I have a couple personal rules for hiking.
Wear good shoes.
Make sure you have enough gas BEFORE you get on a back road.
Bring water.
Bring easy hiking snacks.
When I get hungry I feel faint, so I always want to head up a trail with something to eat. There is no fast food up here!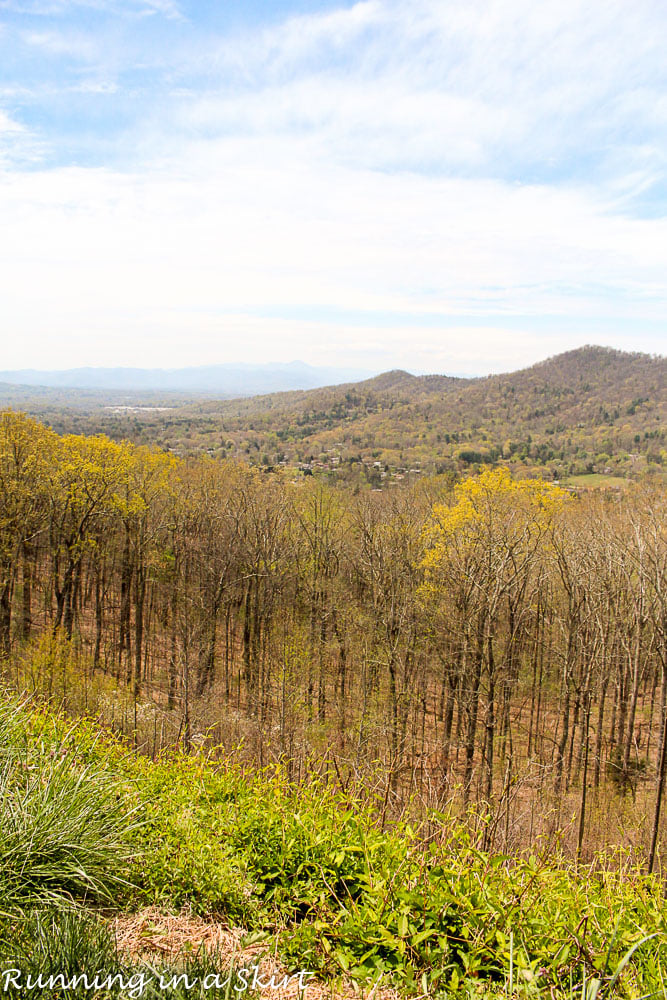 Luckily CVS carries it's own line of affordable, better-for-you products, including some pretty fabulous snacks. I like to stop at a CVS on my way to the trail head for a few things to fill my backpack. When in the store I look out for the Gold Emblem abound and Gold Emblem product lines. There are over 100 wholesome and great tasting products that have no artificial flavors or preservatives.
I picked up a few of my favorites for my recent hike! The options for easy hiking snacks are endless.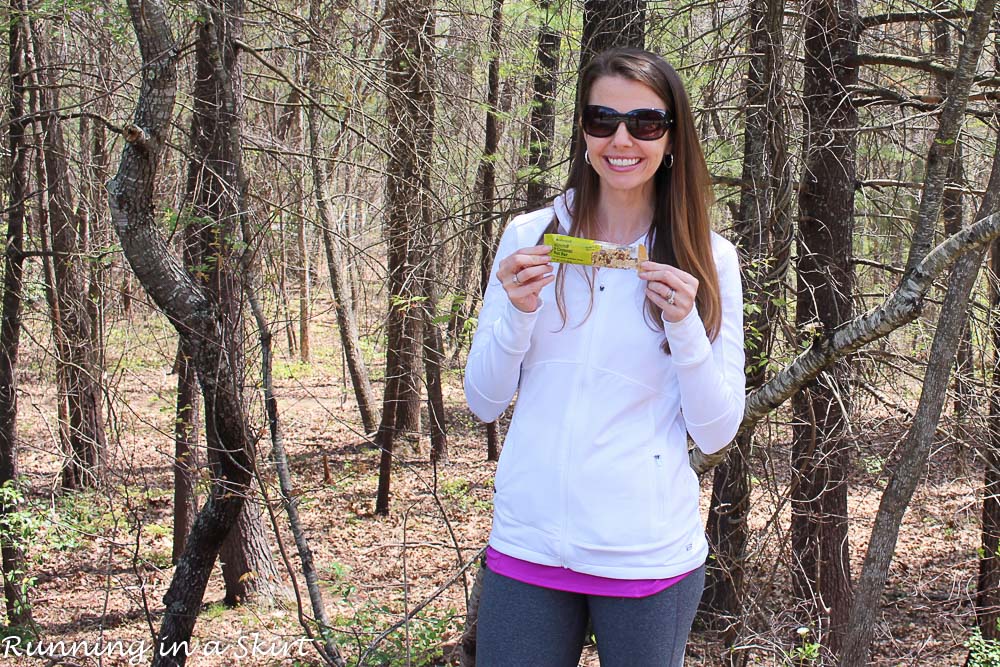 My top choice was these delectable Sea Salt & Dark Chocolate Nut Bar and an Almond & Coconut Nut Bar.
Hmmm..... coconut.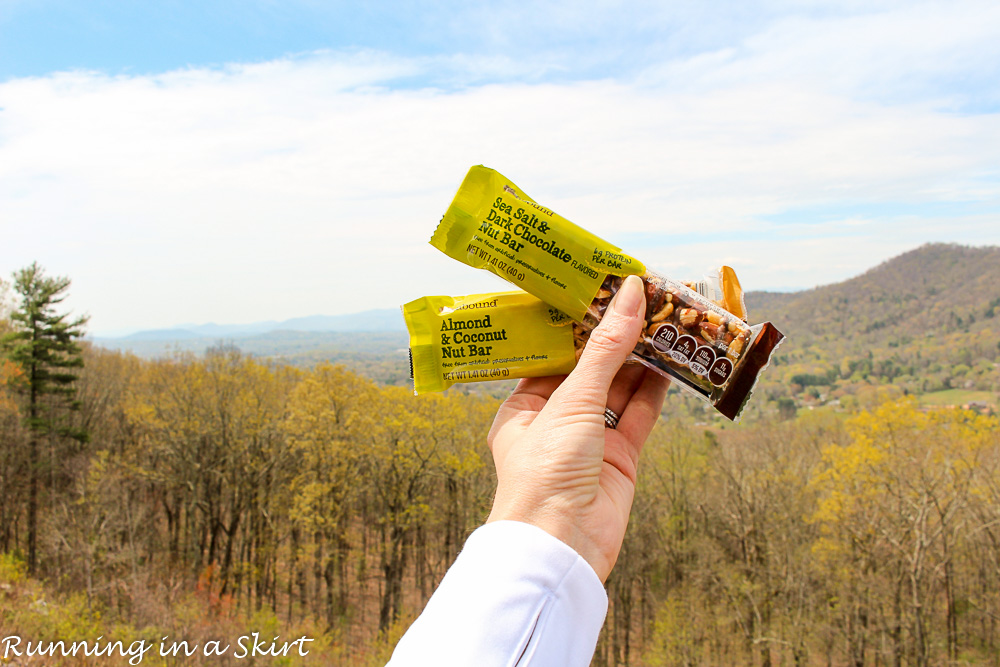 They are made with whole, healthy ingredients that you can actually see! None of the mushed up unidentifiable food. They taste amazing and I felt confident I was making a good choice eating them. They are sold individually, so I can pick up just one or two. That is so convenient!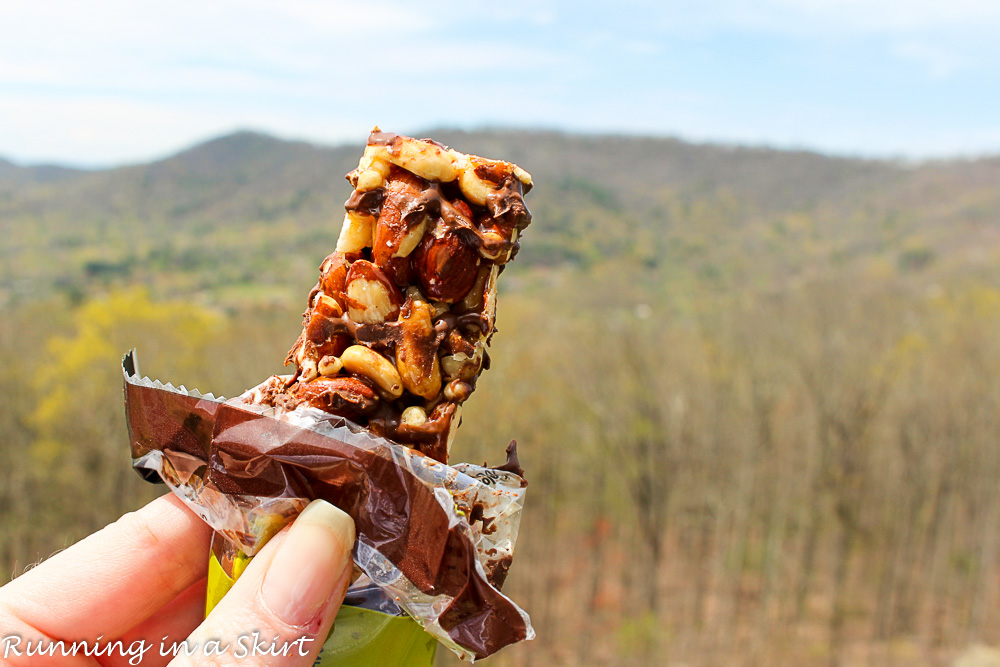 My other favorites are the Dark Chocolate, Fruit and Nut Trail mix. It's low in sodium, has antioxidants and vitamin E.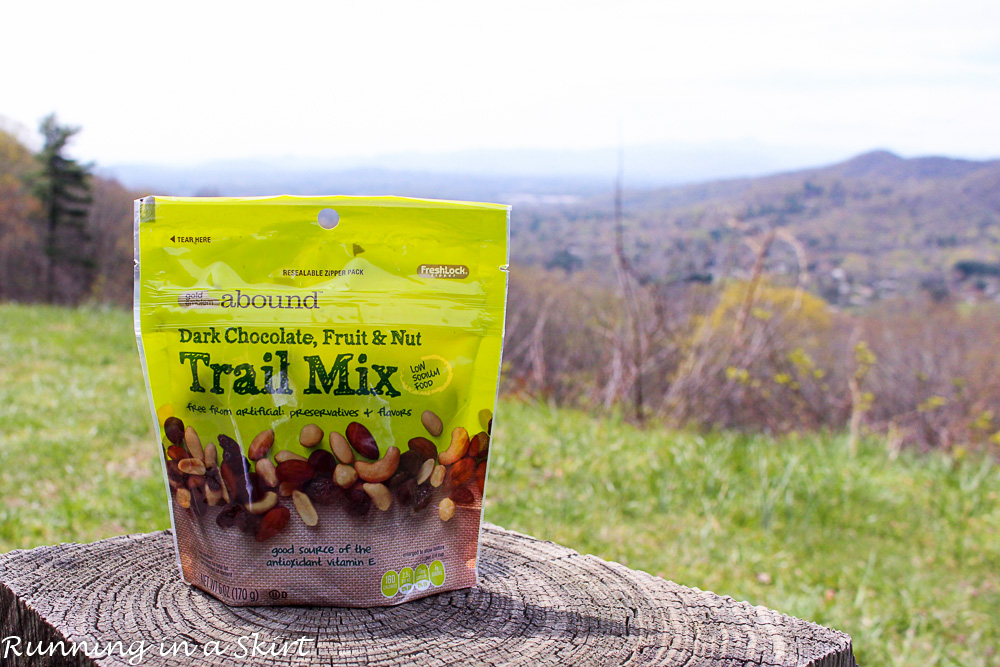 And look how delicious! The sweet dark chocolate chunks are legit and I really enjoyed the hazelnuts. Such a unique find in a trail mix. It's the perfect salty and sweet combination.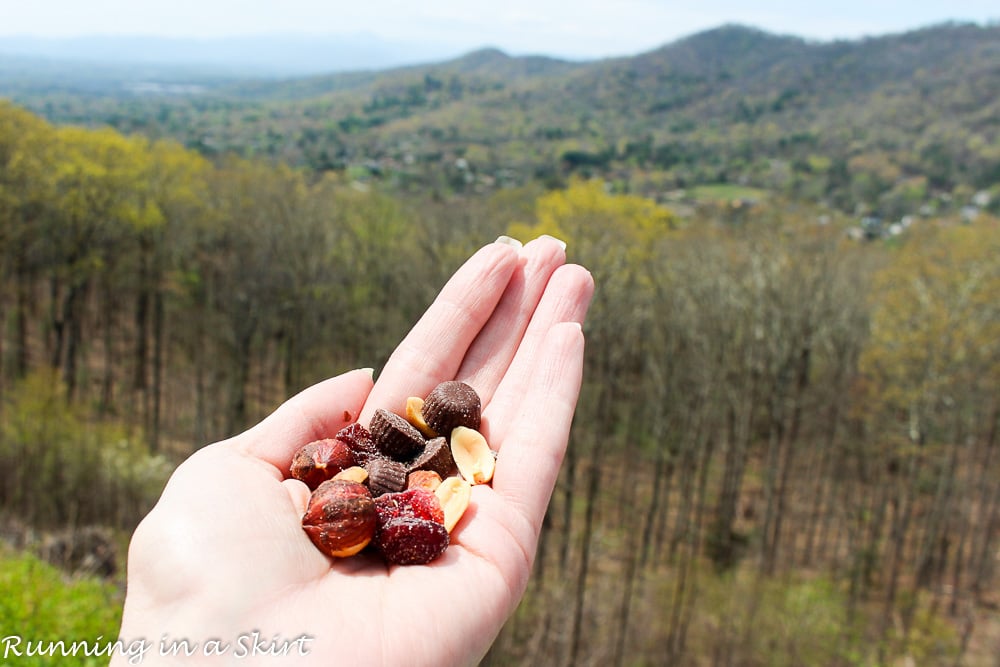 My last pick for this hike was a bag of unsalted Pistachios and Almonds. These babies are sodium free and nothing but goodness. The pistachios are even already out of the shell. A total clean eating choice! Both of these nuts are good sources of protein and energy on a hike.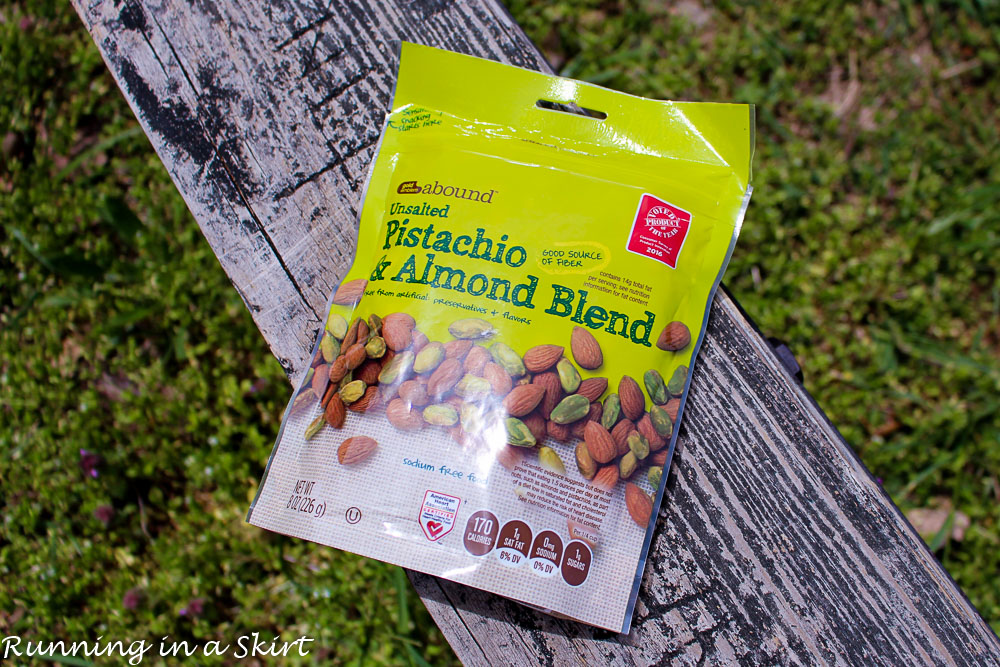 I ended up hiking about a mile on the trail and then driving up the Parkway to see this gorgeous vista.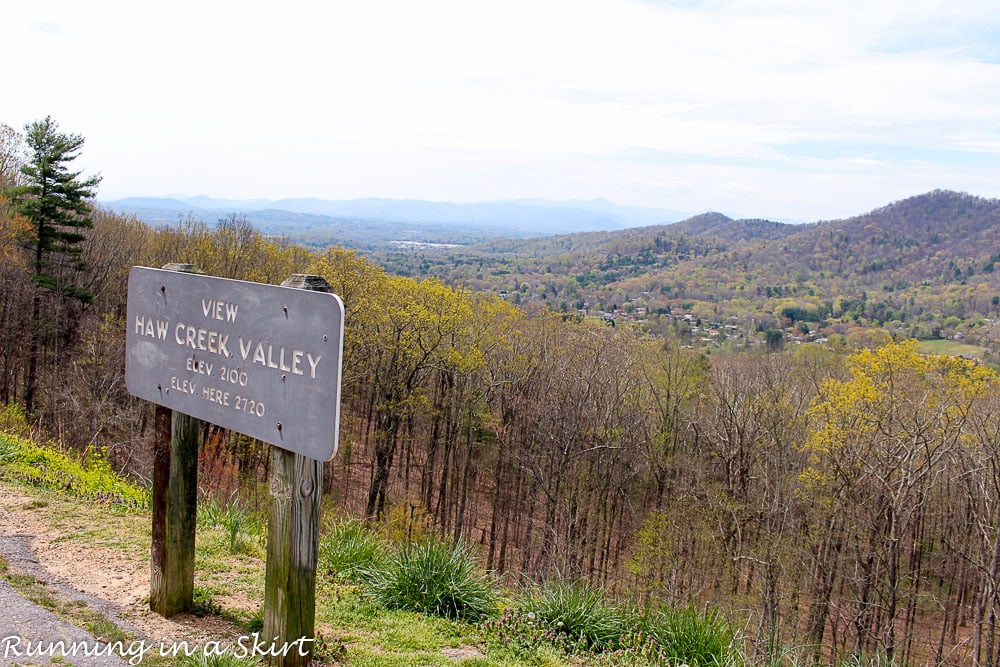 Good food and good views! What a day. Don't you just love this time of year?
If you haven't really looked around CVS lately, I highly recommend it!
The exclusive Gold Emblem abound and Gold Emblem product lines offer gluten-free, USDA organic, heart-healthy, low sodium, and snacks that are a good source of fiber. New products this spring include a wide variety of single snack bars, popcorn, popped fries, tortilla chips, freeze-dried fruits, nuts, trail mixes, herbal and green teas, coconut waters, gourmet coffee and k-cups, honey and blue agave. They have really upped their game with some wonderful options!
Curious where to hike in WNC? Make sure to check out my Hiking page!
Thanks for stopping by today! Come back tomorrow for a fresh new smoothie recipe.
I'm linking up with Marvelous Monday, Fit and Fashionable Friday and Wild Workout Wednesday.
Your turn!
Check out CVS's Gold Emblem abound and Gold Emblem snacks. Which one is your favorite?