Curious about why we should stop buying bottled water? I am reconsidering my water source... here are 5 Reasons Why You Should Stop Buying Bottled Water.

Why We Should Stop Buying Bottled Water
If you are winding why we should stop buying bottled water... the answer is here.
I'm a huge advocate for drinking lots of water. I feel 100% times more energized and healthy when I chug away. Beyond how I feel, I firmly believe that drinking water is critical to lasting health and all of our bodies simply function better with it.
Basically, water is my jam. <--- so much cheesy lately, I know
I literally carry my water bottle everywhere. Even to brunch! The hubs jokes it's like an extension of my body. Where I go -- it goes.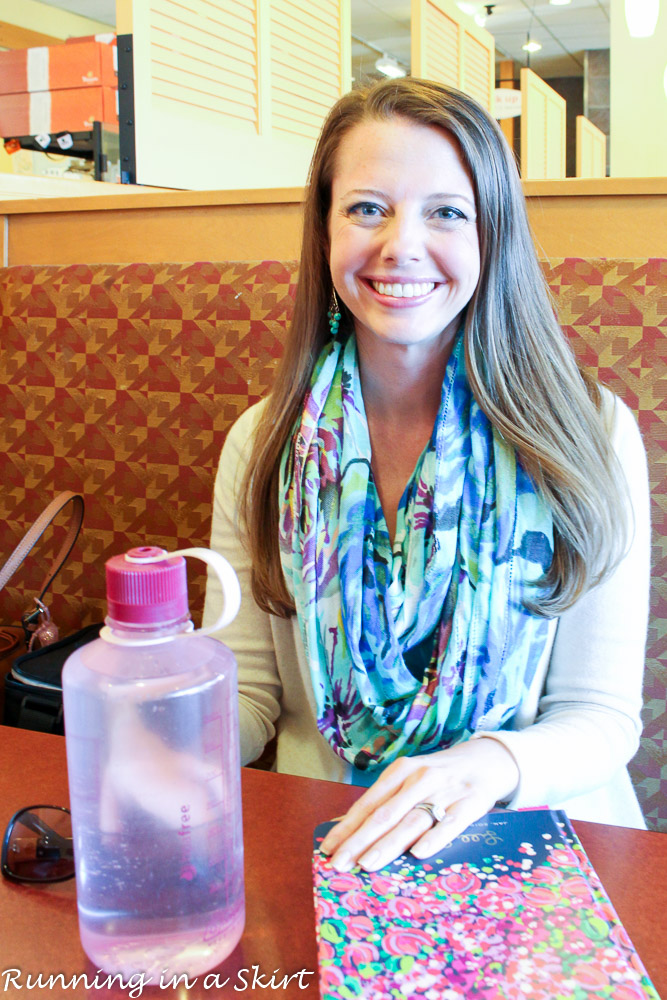 I have always preferred to use my own water bottle and refill it with filtered water at my house versus buying bottled water.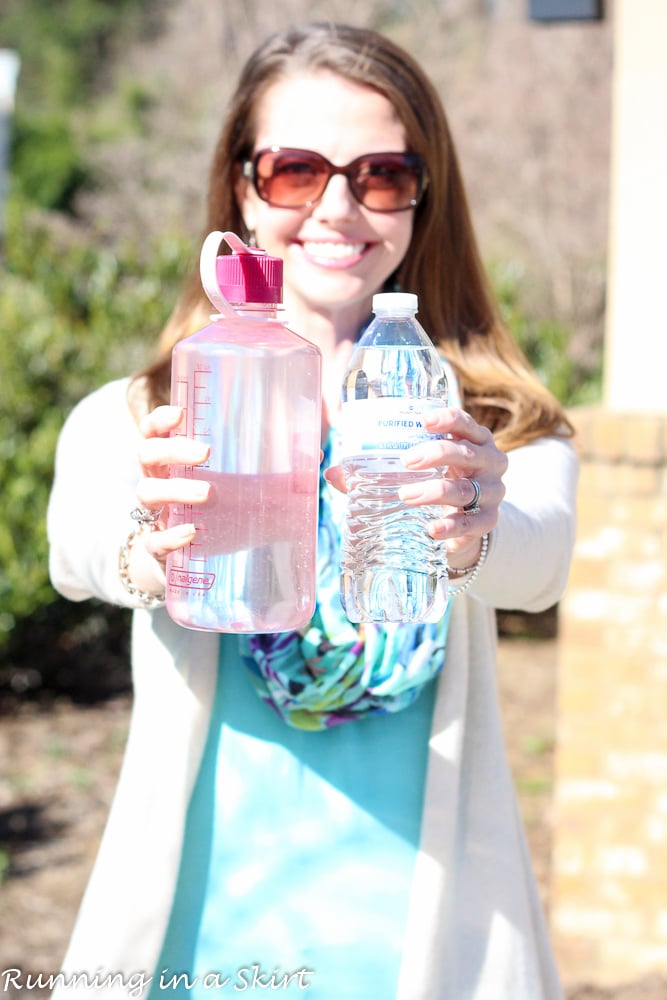 There are so many reasons I skip buying bottled water. Here are just a few...
5 Reasons Why You Should Stop Buying Bottled Water
Environment
Americans purchase half a billion bottles of water per week. Very few of those bottles are actually recycled and most end up in the landfill or worse yet our oceans. It is too much waste for our planet to handle. And due to how long it takes plastic to decay, those plastic bottles will be around for hundreds of years.
My reusable water bottle holds 32 ounces of water and I drink it twice a day. It would take me 4-6 plastic bottles A DAY to drink that much using disposable bottles. That's around 1,500 bottles a year that aren't going into the dump just from me!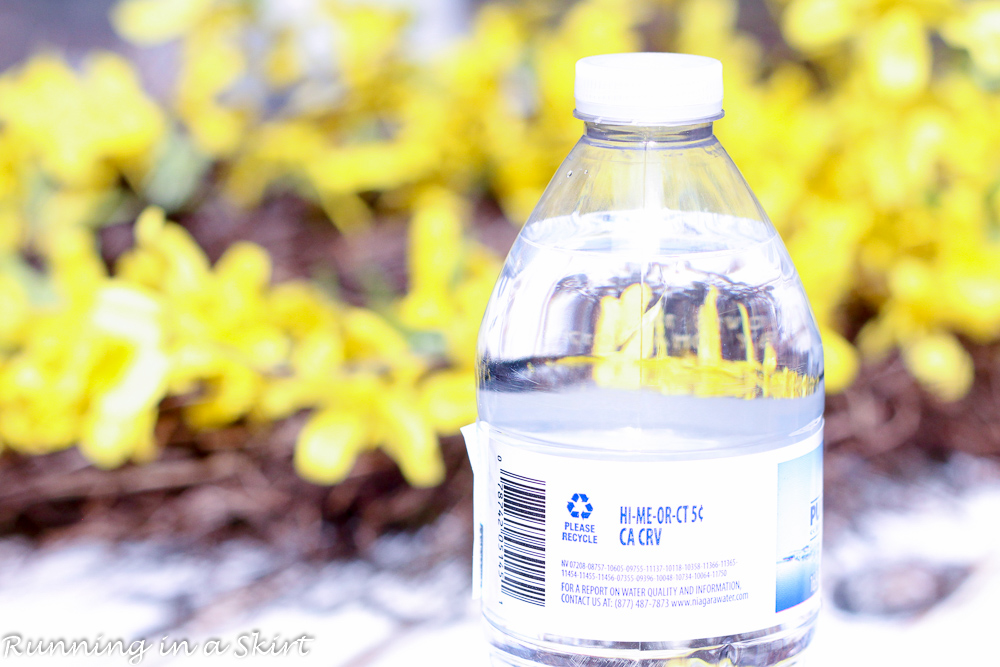 I try hard to make good environmental decisions, and this is one simple way I can make a difference.
Taste
While there are some serious issues with tap water in a few cities and isolated areas around the country (In which case I totally understand buying bottled water,) most tap water is good. If you have any specific concerns you can check with your city water authority or have your water tested.
I've drank tap water my entire life. Filtered tap water usually tastes just as good or better than bottled water. Try a blind taste test. I can almost guarantee you can't tell a difference or you pick the water filtered at home.
Using GE Water Filters is the perfect way to get the healthiest water at home. Their filters remove harmful contaminants that may be in your tap water and helps improve the taste. They also remove minerals and hard deposits for fresher, clearer water.
I have an in-fridge water filter, but GE Appliances also has filters for your entire house, a single sink or even for your Keurig. There is a good option for everyone. The money you save on all those disposable bottles can easily go towards a nice quality, easy to use filter.

Health
It is so much easier to drink a lot of water during the day if you have easy access to it. Buying a BIG water bottle and carrying it with me is key to me actually keeping up with drinking my water. If I was constantly going through small, flimsy plastic bottles there is no way I would keep up. This water bottle helps me stay healthy.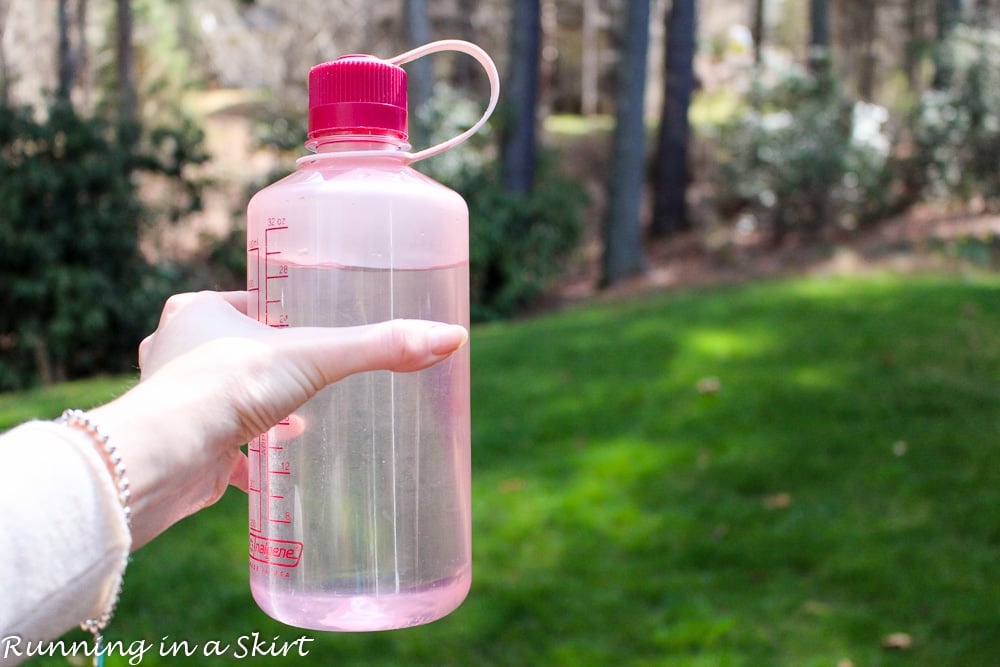 Money
Bottled water costs 300 to 2000 times more than tap water. That markup is insane. I wouldn't put up with that kind of gouging with any other type of purchase, so why this?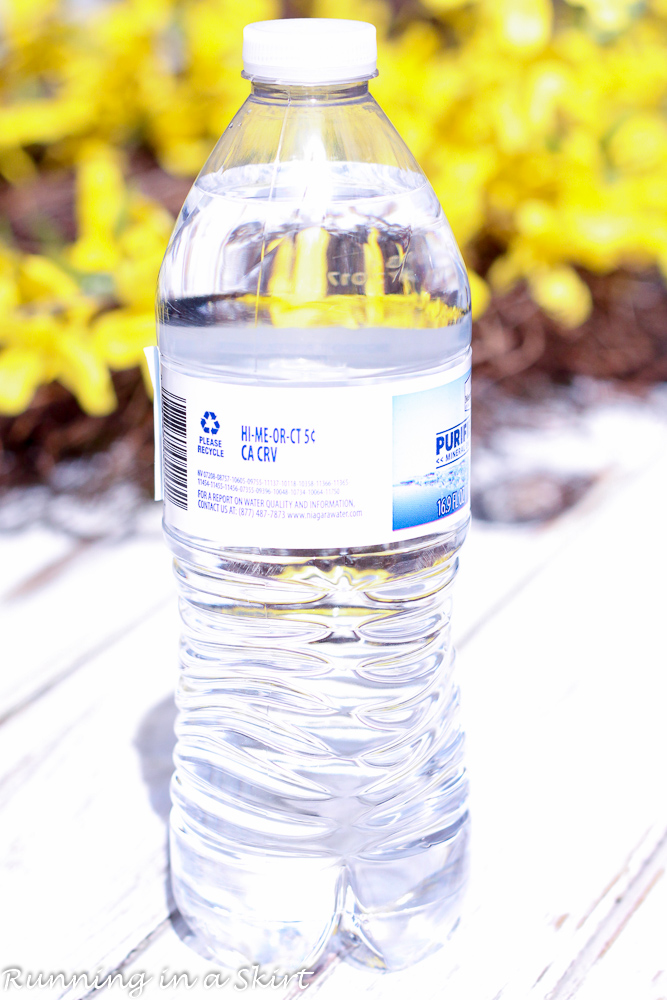 Buying a good quality GE water filter is very affordable. One refrigerator filter costs between $45-$55 dollars and lasts 6 months. When you consider how much you save from buying bottled water, it's the best deal out there.
Convenience
We are all busy. I know I don't have time to buy and lug around giant cases of water. Sometimes those cases are even too heavy for me to pick up. It is much more convenient to get my water at home and keep it with me. Plus there is nothing simpler than filling up with filtered water from my GE Water Filter already built into my fridge!
National Water Day
This post is in honor of National Water Day, which is today! Drink up and consider buying a GE Water Filter the next time you are at the store.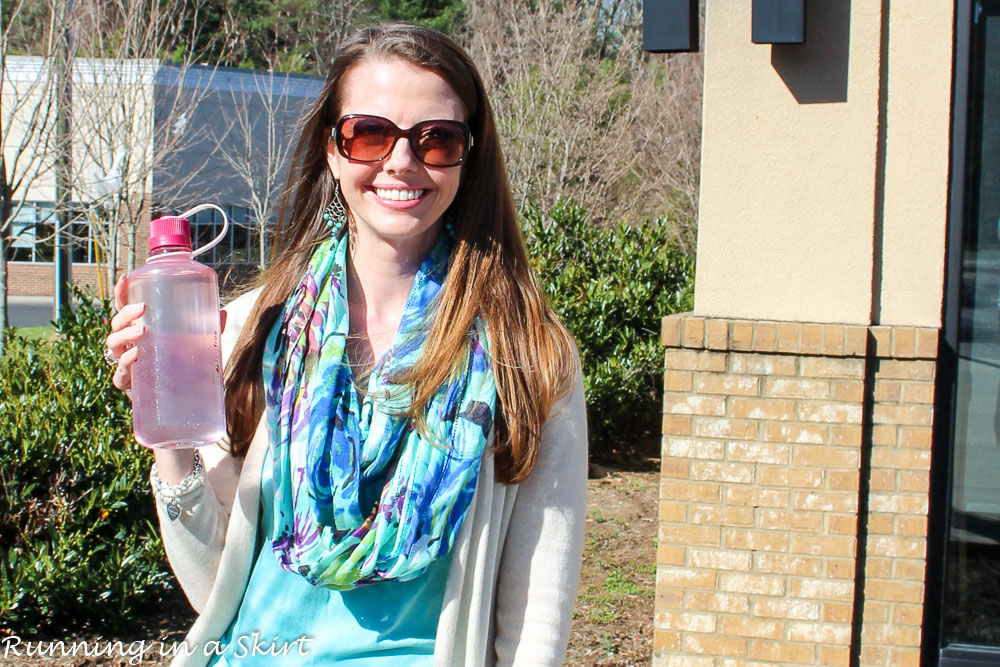 Want more water tips? Check out my 6 Ways to Actually Drink More Water.
Thanks for stopping by today! Come back tomorrow for easy ways to make running a habit... even when it seems really, really hard.
I'm linking this post with Jill Conyers for Fitness Friday, Amanda for Thinking Out Loud Thursday, and Annmarie for Wild Workout Wednesday.
Your turn!
Do you use a refillable bottle or water or buy bottled water?
Which type of GE Water Filter would you use the most? Leave a comment below to be entered to win a $100 Visa gift card!
You may receive (2) total entries by selecting from the following entry methods:
Leave a comment in response to the sweepstakes prompt on this post
Tweet (public message) about this promotion; including exactly the following unique term in your tweet message: "#SweepstakesEntry"; and leave the URL to that tweet in a comment on this post
Blog about this promotion, including a disclosure that you are receiving a sweepstakes entry in exchange for writing the blog post, and leave the URL to that post in a comment on this post
For those with no Twitter or blog, read the official rules to learn about an alternate form of entry.
This giveaway is open to US Residents age 18 or older (or nineteen (19) years of age or older in Alabama and Nebraska). Winners will be selected via random draw, and will be notified by e-mail. The notification email will come directly from BlogHer via the sweeps@blogher email address. You will have 2 business days to respond; otherwise a new winner will be selected.
The Official Rules are available here.
This sweepstakes runs from 3/22/16 – 4/21/16.