This post is sponsored by Lunchbox. As always, all opinions are 100% my own and I only write about products I believe in. Thank you for supporting Running in a Skirt.
Get a jump-start on fitness this Spring! This is all about How to Make Running a Habit.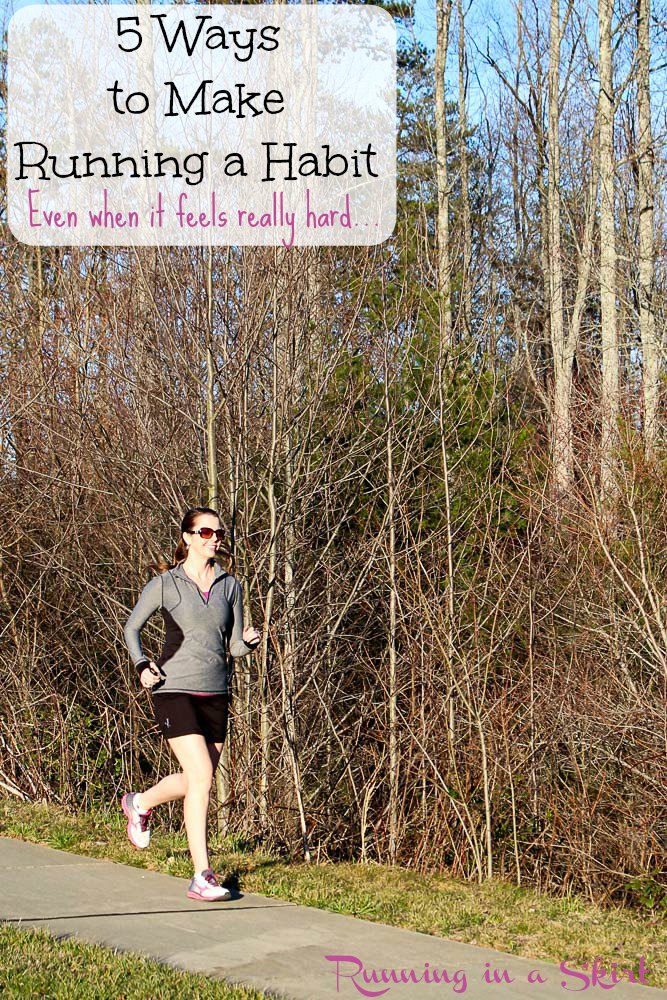 Hello! Hello!
I started my running career (and I use that term very loosely, haha) in spring, so I get kind of sentimental about running this time of year. I ran my first 5K in late March almost exactly seven years ago. I never could have imaged at that time what a big roll running would play in my life. One marathon, three half marathons, two 15k's, one 10K and countless 5K's later, it's safe to say I'm hooked.
The funny thing is, I only started to run because some of my friends were going to a race out-of-town and I wanted to go with them. I wasn't really into the idea of actually running AT ALL. I just wanted to go on the trip (big surprise, huh?) At first, I was just going to go with them and walk the race, but then my competitive nature got the best of me and I thought I'd just try to run.
My first runs were ugly.
I literally could not run a quarter of a mile without stopping. I slowly pushed through, built endurance and eventually added miles to my routine. Years later running is an integral part of my life and I routinely run three days a week like clockwork. My story is evidence that sometimes it's good to push out of your comfort zone, even if it doesn't seem like something you want to do.
I'm not going to pretend like it was all easy though, running can be very hard and it is even harder to start a new habit. Finding that routine takes time and dedication.
These are some of my ideas on how to make running a habit.
How to Make Running a Habit
1. Don't Run Everyday
This tip might sound counter-intuitive to starting a new habit, but don't run every day. That is the easiest way to get hurt and get burnt out very quickly.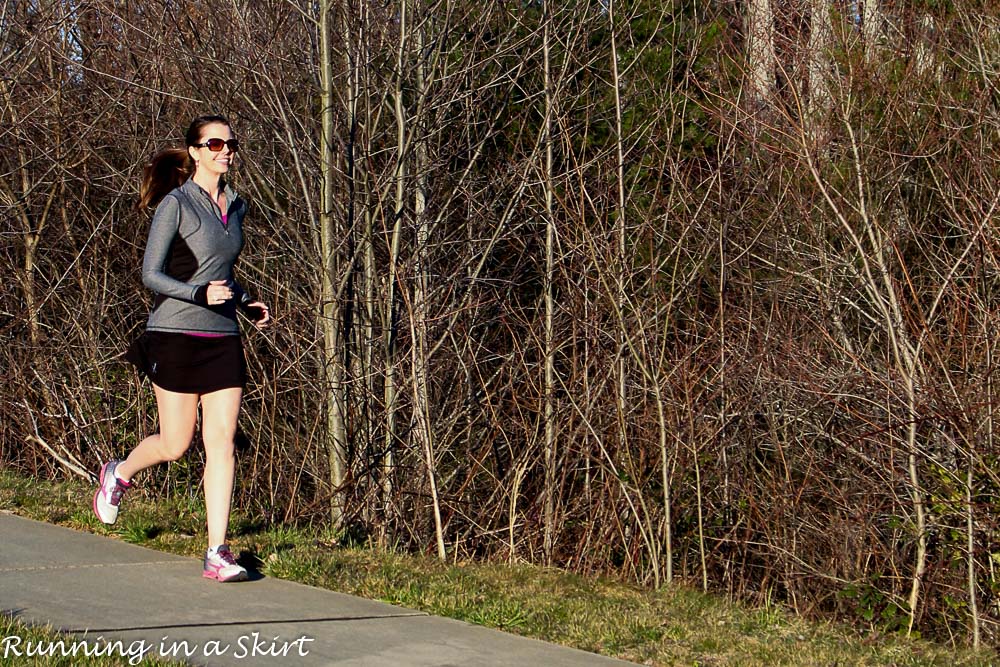 Pick three days a week (not back to back) you want to run and make those your run days. Write them down in your planner like a meeting. Set yourself up for success by starting off slow and only covering a few miles in the beginning. It's important to slowly build mileage and speed with running so you don't get hurt.
After a month of your three-a-week running plan, I bet you'll be looking forward to your miles.
2. Work on Correct Breathing
For me the hardest thing about starting to run was not the strength in my legs, but the weakness in my lungs. I could not catch my breath. Having asthma didn't help.
To overcome this, start out running slowly without a headset and practice breathing in through your diaphragm for several long counts and back out even longer. Experiment and find a rhythm that works at a slow speed focusing on deep breaths. Once you get the hang of it, increase your speed and distance.
If you can build up to running without constantly feeling winded, you are more likely to stick with it.
3. Keep a Gym Bag Packed
This is a big one! The best way to start a running habit is to get used to having your running stuff with you. If you are running on the way to or from work, it's important to have a packed running bag. Not having your shoes should never be an excuse!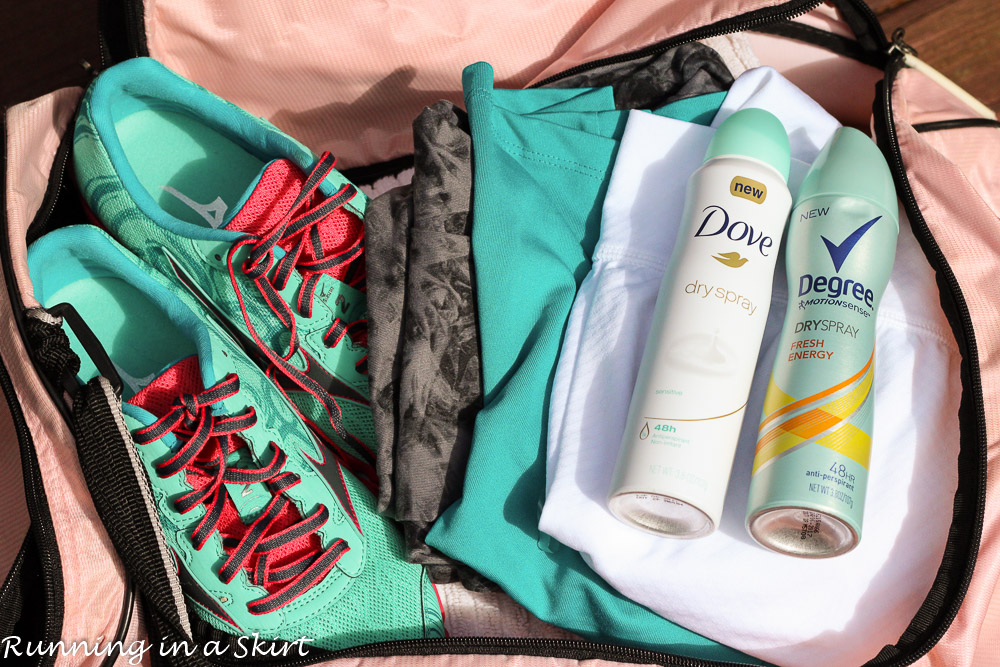 Keep a gym bagged packed with socks, running shoes, several running outfits and dry spray from CVS.
I love the Dove Dry Spray and Degree Dry Spray, although it comes in a version for you guys too! With 48-hour protection that goes on instantly dry, dry sprays are a runners best friend. I can count on it during an intense running session, feeling as fresh and clean as you can after a long sweaty workout.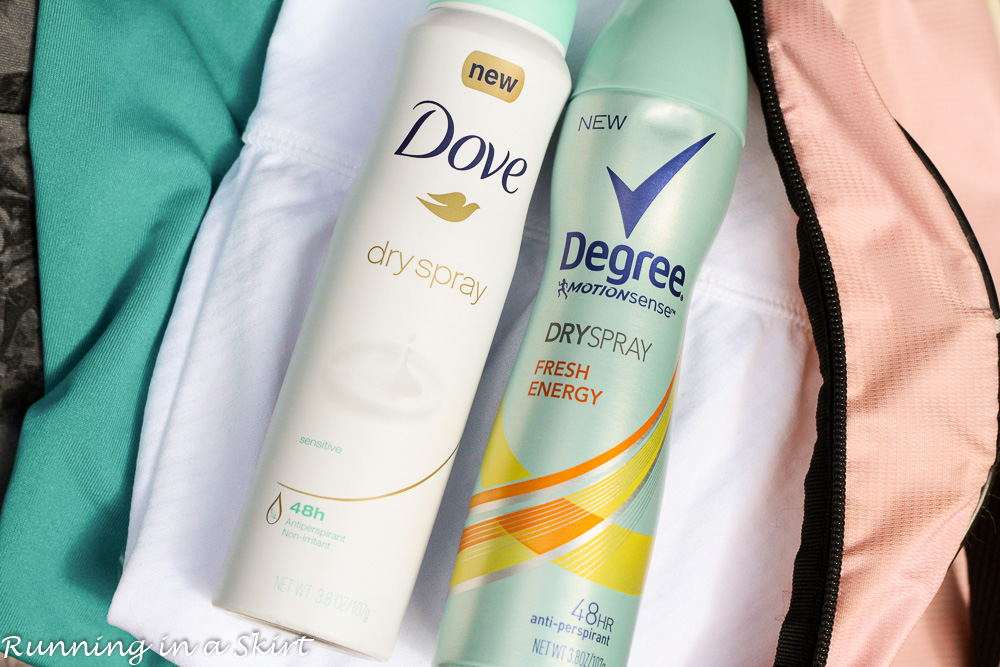 The Dove Dry Spray has all the care of Dove in an instantly dry antiperspirants spray.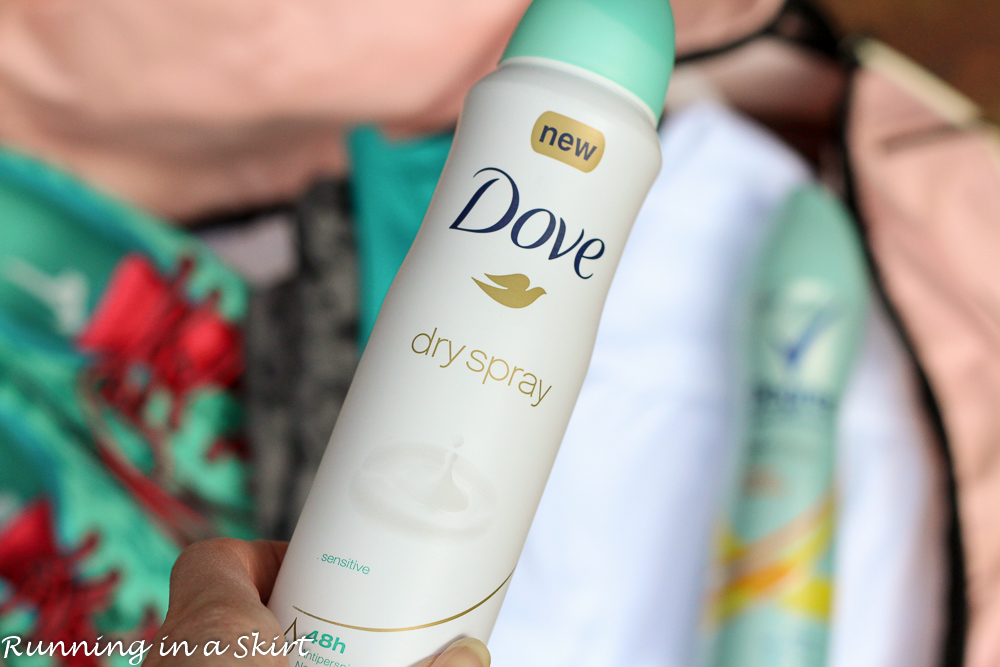 The Degree Dry Spray with Motionsense® is perfect for runners because it keeps you fresher with every move.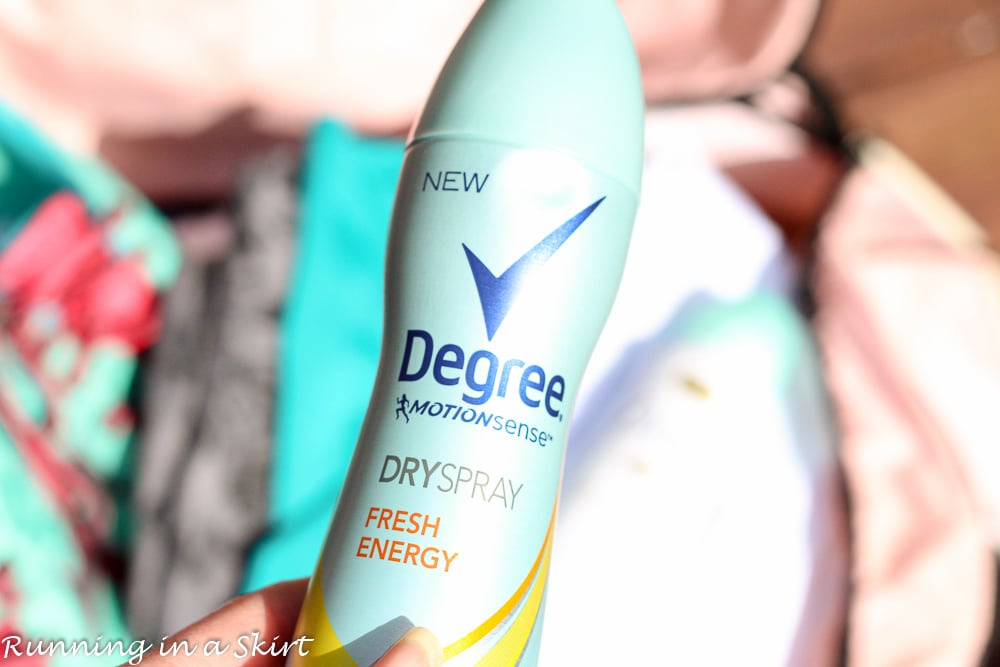 4. Reward Yourself with New Gear
New running gear and shoes may be just the inspiration you need! I highly recommend going to a running store and getting fitted for good running shoes before you start and picking out at least one wearable moisture-wicking outfit.
After that, make the rest of the gear a prize to yourself! Reward yourself with new gear after a solid week or month of running and any additional important milestones.
Make it to your first 5K? Well that absolutely deserves a new outfit!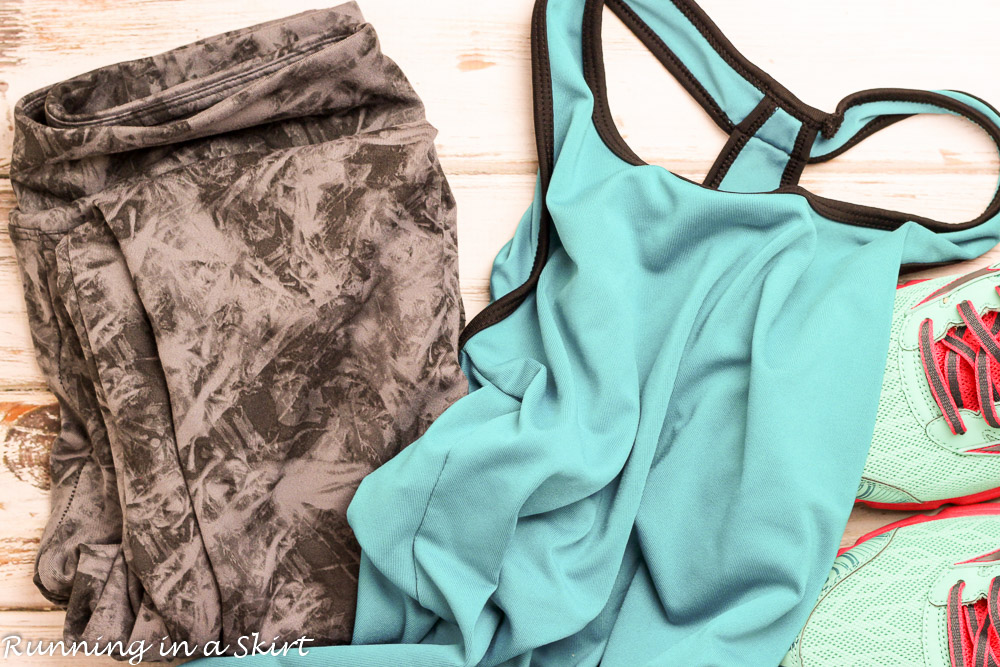 5. Smile
Bear with me for this one guys, but this one is pretty simple.
Don't forget to smile. Even if it hurts, you can't breathe and you have no idea why you are continuing just smile through it. This goes along with my fake it until you make it motto. Literally smile through your run even if you don't feel like it. Notice other runners and wave or listen to nature surrounding you and smile. It's the easiest way to send positive vibes to the rest of your body.
Eventually your legs and lungs will catch up to the program and you love your new running routine!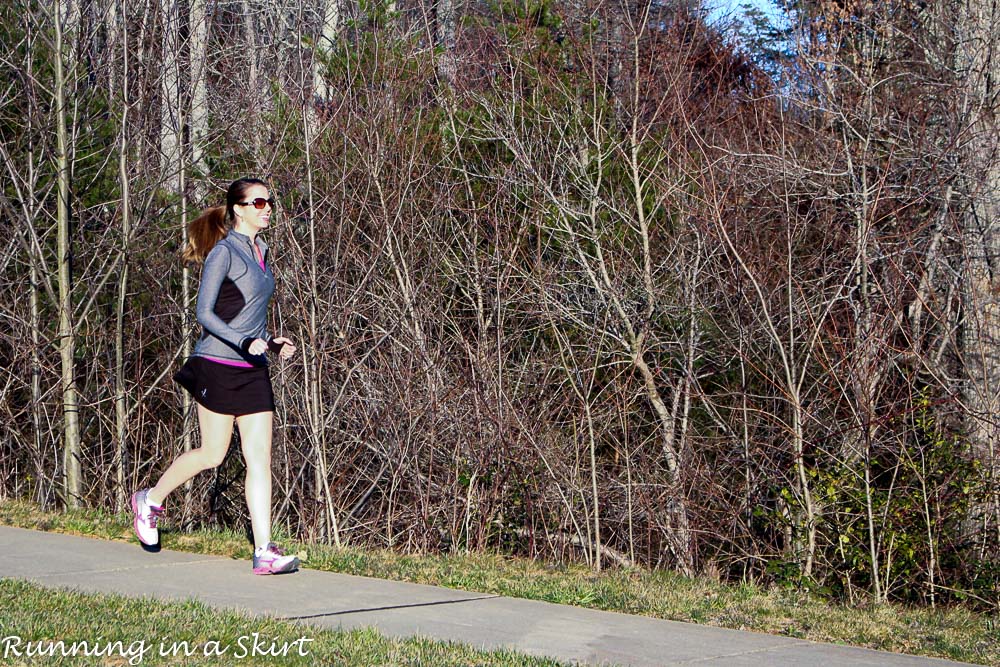 And whether you are a newbie or advanced, don't forget to #TRYDRY for your first or next run.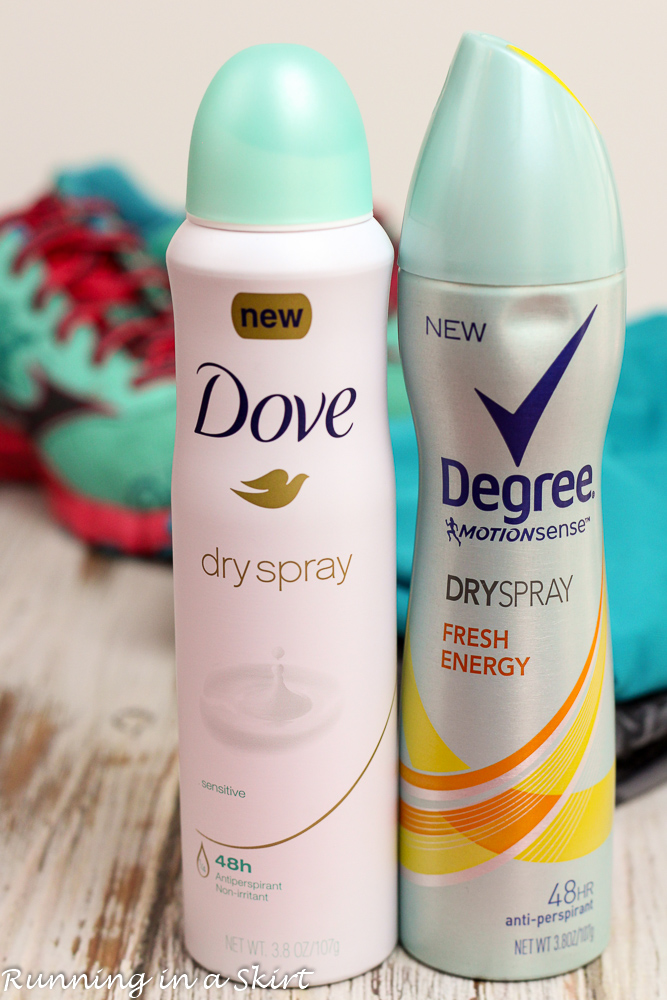 Be sure to visit CVS.com/TryDry for product benefits and educational videos.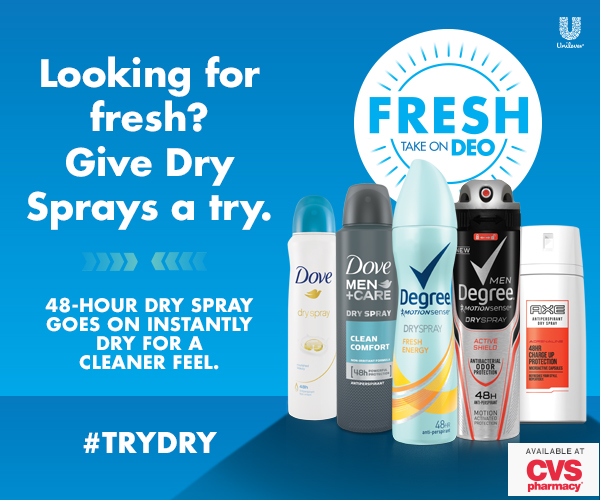 And finally, If you stop into a CVS through this Saturday, you can try one out for yourself and get rewarded. You'll get $5 ExtraBucks Rewards when you spend $20 on participating AXE, Degree or Dove Dry Spray Antiperspirants. Score!
(Offer valid WITH CARD 3/20/16 – 3/26/16. Extrabucks® Rewards offer limit of 1 per household WITH CARD)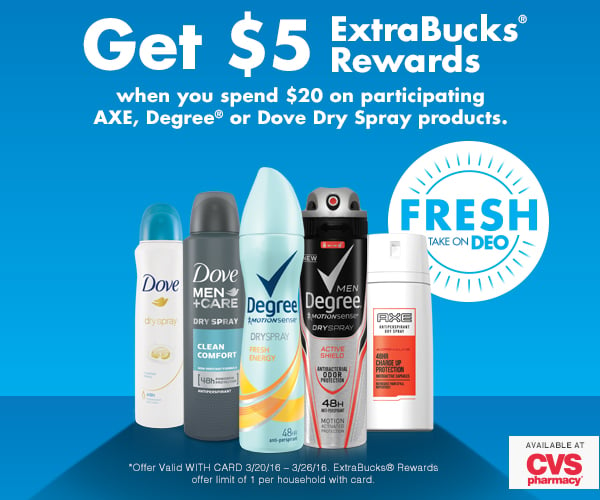 Thanks for stopping by today! Come back tomorrow for a carrot side dish perfect for Easter dinner.
I'm linking this post with Jill Conyers for Fitness Friday & Inspired to be Fit, Amanda for Thinking Out Loud Thursday, Coaches Corner, and Annmarie for Wild Workout Wednesday.
Your turn!
Don't forget to head to CVS.com and let me know which Dry Spray you'd like to #TryDry.
Newbie runners-- what is your biggest challenge to starting a running routine?
Advanced runners-- any additional tips for the newbies? Help them out and spread the running love.