Running with asthma can be challenging, but not always impossible. I've done it successfully for over a decade including running a marathon. Here are my tips on how to run with asthma including my running with asthma blog.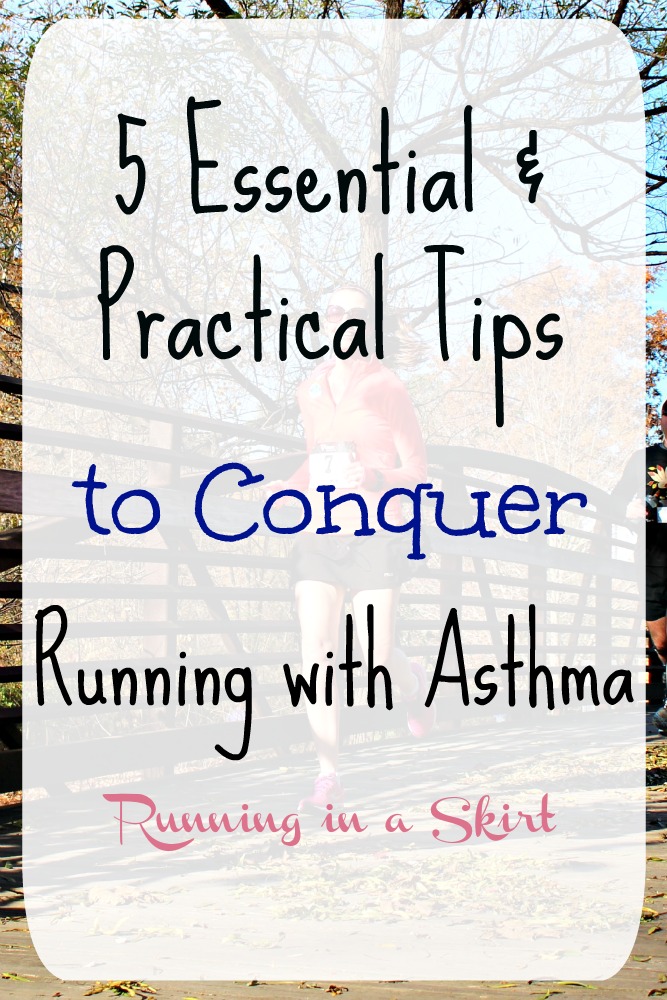 Running with Asthma Blog
Most of you know I have asthma and I am also a runner. It's not the ideal combination, but I make it work. I've had to work through lots of health issues to run a marathon, three half marathons, two 15K's, one 10K and countless 5Ks. So it's safe to say I have experience on the topic and I have some tricks up my sleeve to help others figure out how to run with asthma. So hopefully this will help someone out there in the blog world.
A note on safety first. This applies to anyone, but especially if you have a medical condition. Considering getting a Road ID bracelet and filling in the emergency information on your phone. Let someone know where you are running and what time you plan to be done. That way your bases are covered if there is an emergency. I've never had one, but it is nice to know I'd have a better chance of getting help if I did.
Before we get started, I want to make sure it's clear that this is merely my personal experience. I am not a doctor, nor am I your doctor. Please check with your doctor before you do anything if you have asthma and always follow your doctors advice before mine. I am able to run with my asthma, without problems but your situation may not be the same.
How to Run with Asthma
Take Inhaler Before You Run
I take my rescue inhaler 30 minutes before I run. I didn't always do this, but it made a HUGE difference when I started. I was worried about taking extra medicine, but this is what it is for! These medications are meant to help. This is something my doctor and I talked about and agreed upon, so make sure you clear it with your doctor. Also take your inhaler with you at all times, you never know when you might have problems.
Also, talk to your doctor about adjusting your medicines if you are still having trouble. I switched mine out for years before I got a winning combination.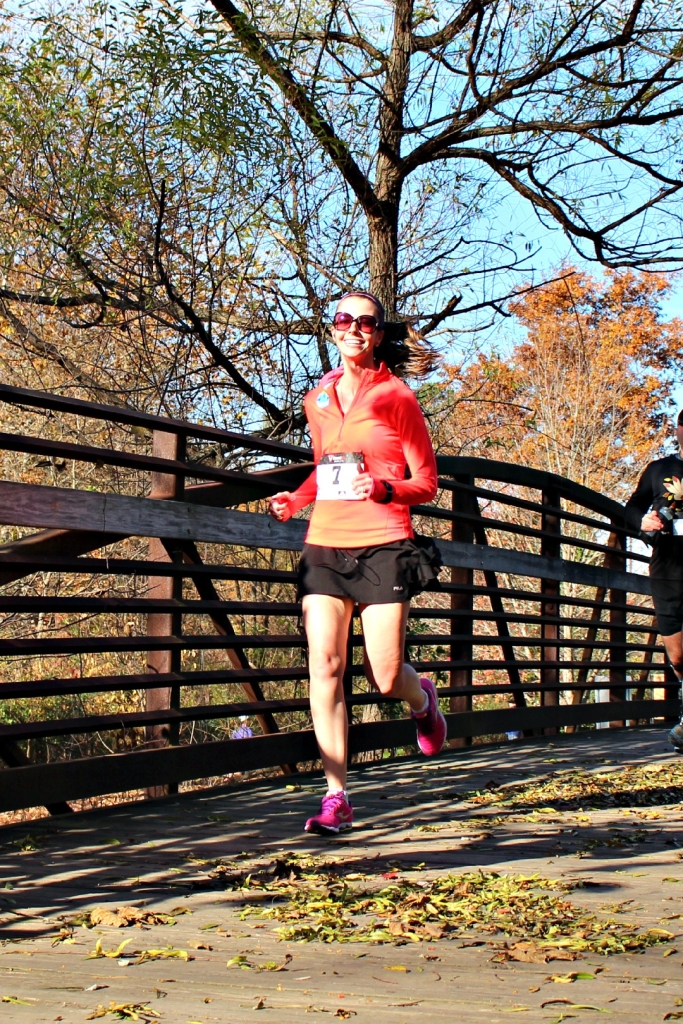 Focus on Breathing Correctly
If you can learn to breathe more controlled and efficiently while running, it will be easier.
Focus on breathing through both your nose and throat and into your diaphragm. By turning your attention to getting as much air as possible, you can keep those fast panicked breathing moments at bay. The last thing you want to is to chest breathe, using your diaphragm is key. Control your breathing for as long as possible by taking a long breath in and an even longer one out. I like to count one-one thousand, two-one thousand, three-one thousand in and four-five of the same out. Run without music for a few runs to get the hang of it.
Another trick I learned is to put the tip of your tongue on the back of your top teeth and push the rest of your tongue down. That will allow more air to get through your throat at a time. Sounds strange, but if I'm having trouble it helps me.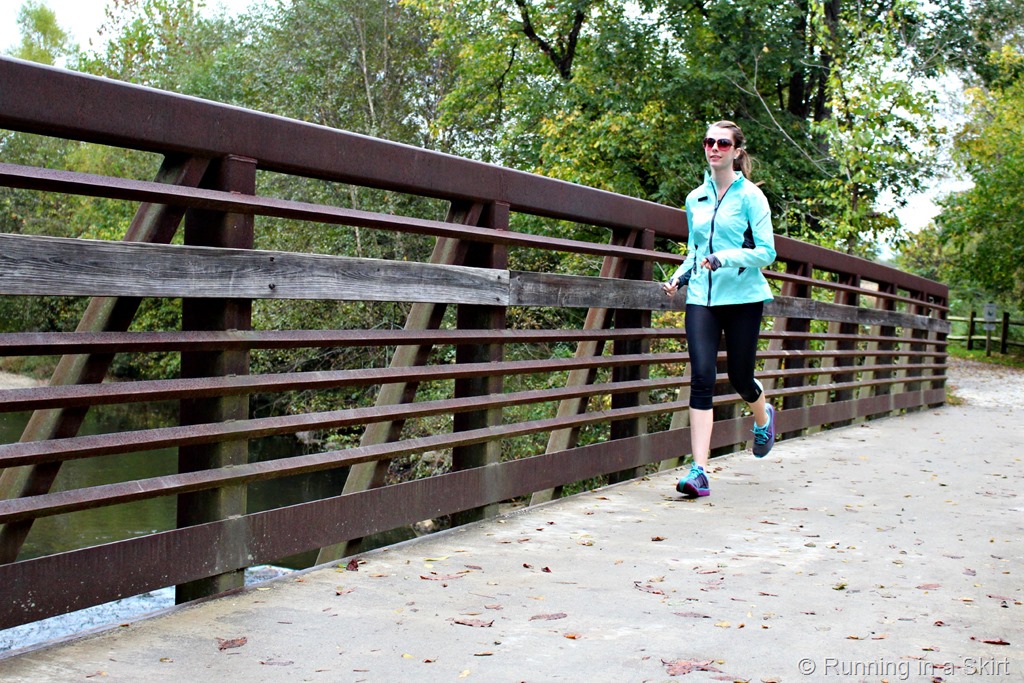 Work on Form
If you are running with asthma, you want to run as efficiently as possible. Wasting energy on bad form helps no one, but it could make the difference between enjoying running or not if you have asthma. Even consider taking a couple lessons from a running coach or have your gait analyzed. If you are already at a disability with asthma, you don't want to make it any harder on yourself.
I could use a refresher course, but when I was working with a PT I really focused on keeping my legs below my body and increasing my turnover. Running more efficiently finally helped me get my 5K PR without an asthma attack!
Avoid Weather Extremes
One thing I've learned about running with asthma is to respect it.
Running in extreme weather conditions with asthma is really hard and can make it unnecessarily challenging to control your breathing. For me this is anything above 75 or below 40, but your personal comfort level may be different. Cold weather really freezes up my lungs, so I really don't like it.
It's not to say I will never run in that weather, but I feel my best when I don't. The treadmill really isn't that bad. I use it as an excuse to practice my treadmill workouts!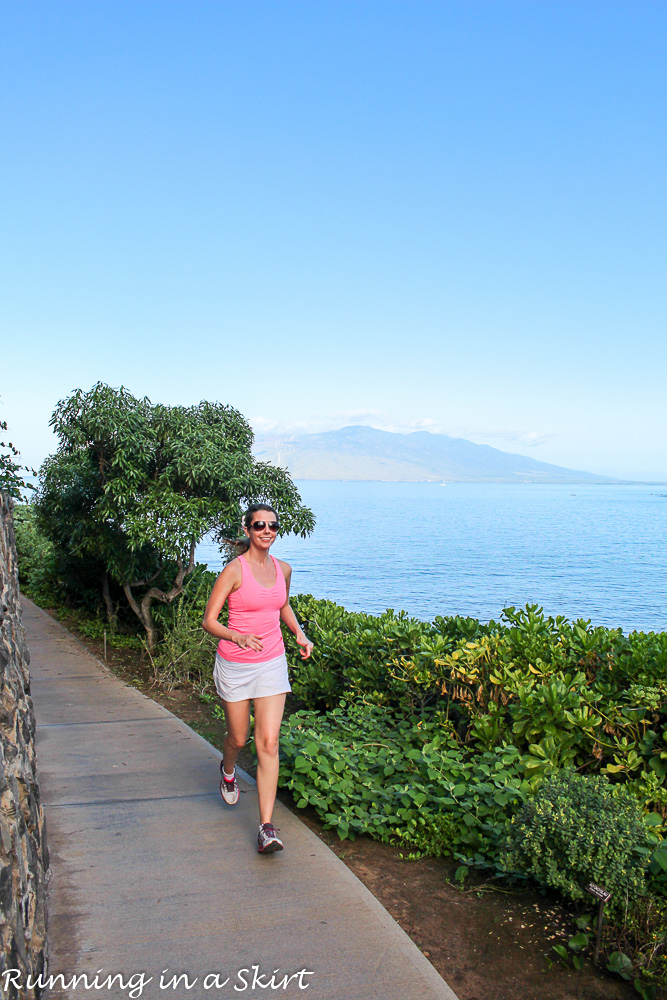 Also, be cautious of high pollen times and consider rinsing off as soon as you get home in pollen season.
It's OK to Take Walk Breaks
Once I start running, I generally HATE stopping for walking breaks. It makes me feel like I failed. However, I've had times I just have to get over myself.
If you are having trouble with your breathing sometimes it's better to take a short walk break early on, than let the breathing issues get out of control. It may seem like a failure, but there is no shame in a walk break if you are having trouble! That walk break may allow you to finish your run without any extra trouble.
Running with Asthma? Be Kind to Yourself!
Finally remember, running is hard for most people. Running with asthma is even harder. Go easy on yourself and don't compare your times to others. If you have asthma, your personal best may be different that others. However, if you can overcome your breathing issues, finishing a solid run or race can be even more gratifying.
Thanks for stopping by today! Come back tomorrow for a easy one pan dinner with little no clean up.
I'm linking this post with Jill Conyers for Fitness Friday, Amanda for Thinking Out Loud Thursday, Coaches Corner, and Annmarie for Wild Workout Wednesday.
Your turn!
How do you overcome your running challenges?
If you have asthma do you have any additional tips?