Hi friends!
I hope everyone had a wonderful Easter weekend. Mine was pretty calm, but still very nice.
Friday night the Hubs and I went out for dinner. I said to him,"SMILE! I'm doing a weekend recap this weekend" and this was the best he could muster! Poor guy has been working crazy long hours lately for tax season.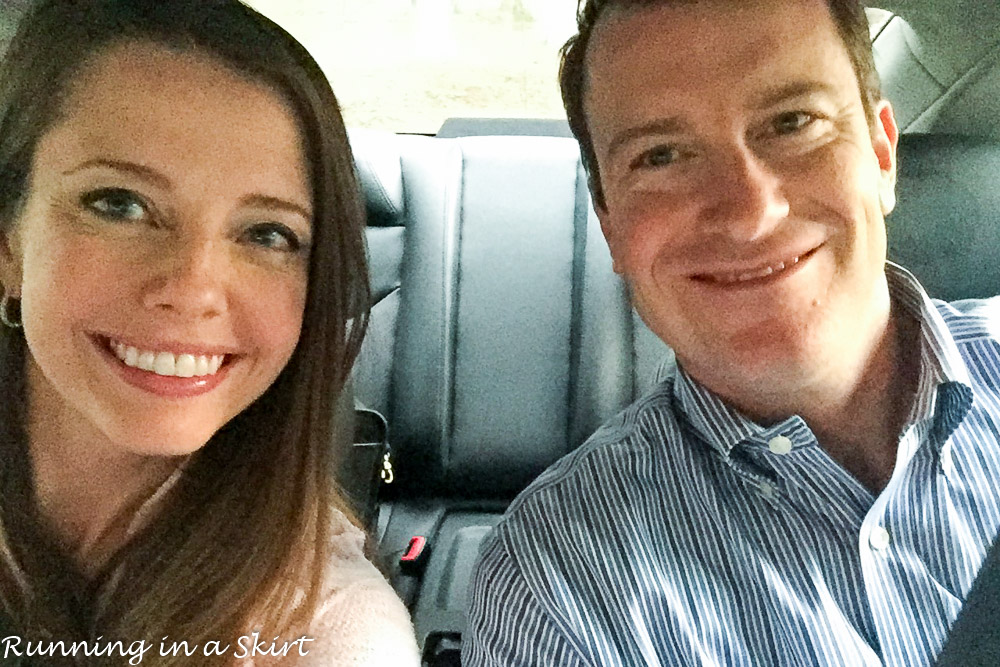 For dinner we had the Vegetarian Ramen Bowl from Gan Shan Station. This dish is incredible. I'm officially addicted.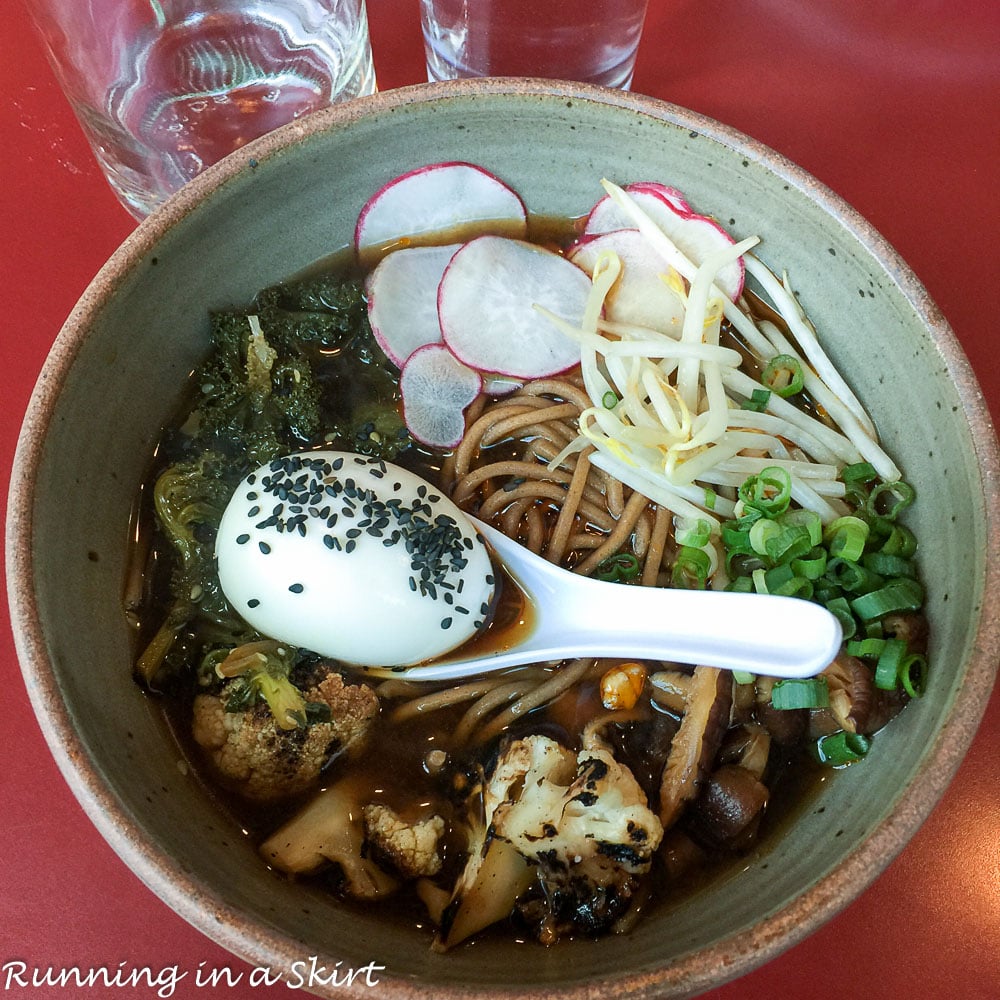 We also shared a rice bowl with shrimp!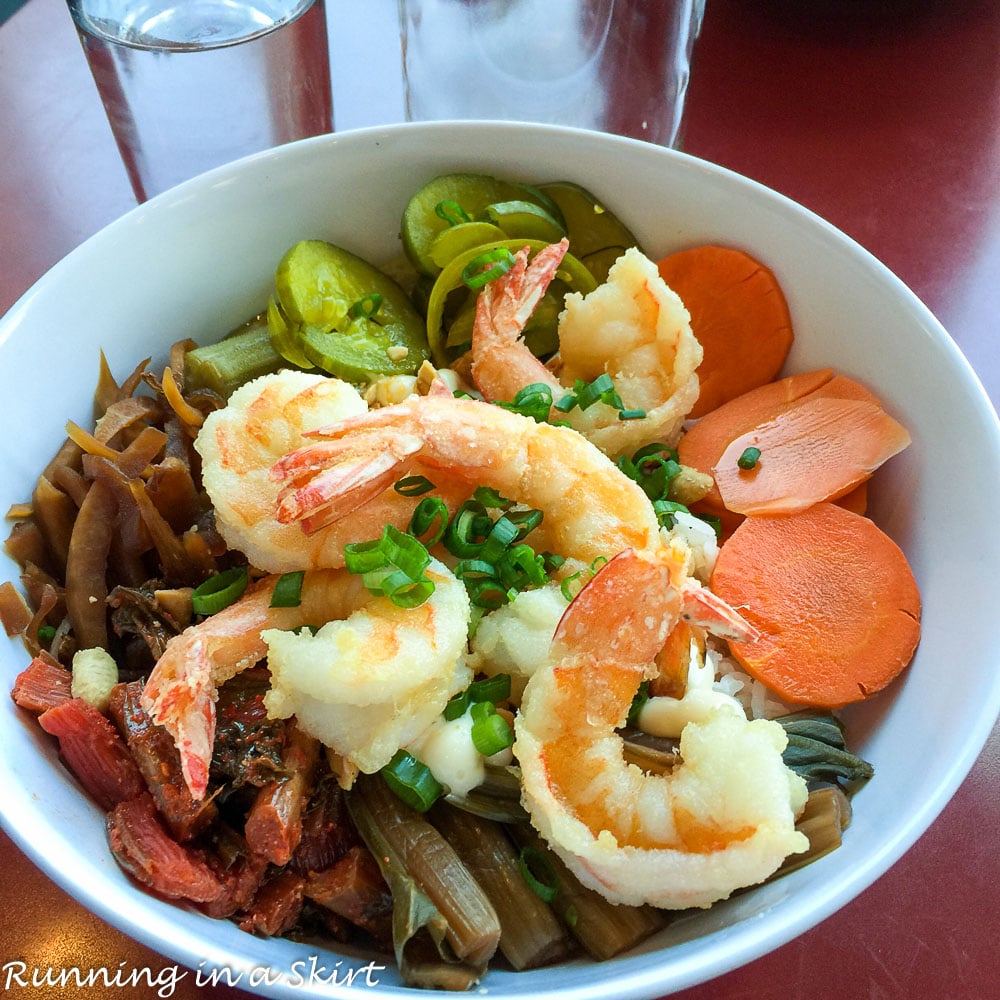 I worked on the blog Saturday and then picked up takeout from Green Sage and took it to my friend Holly's house. We dined on her adorable screened in patio.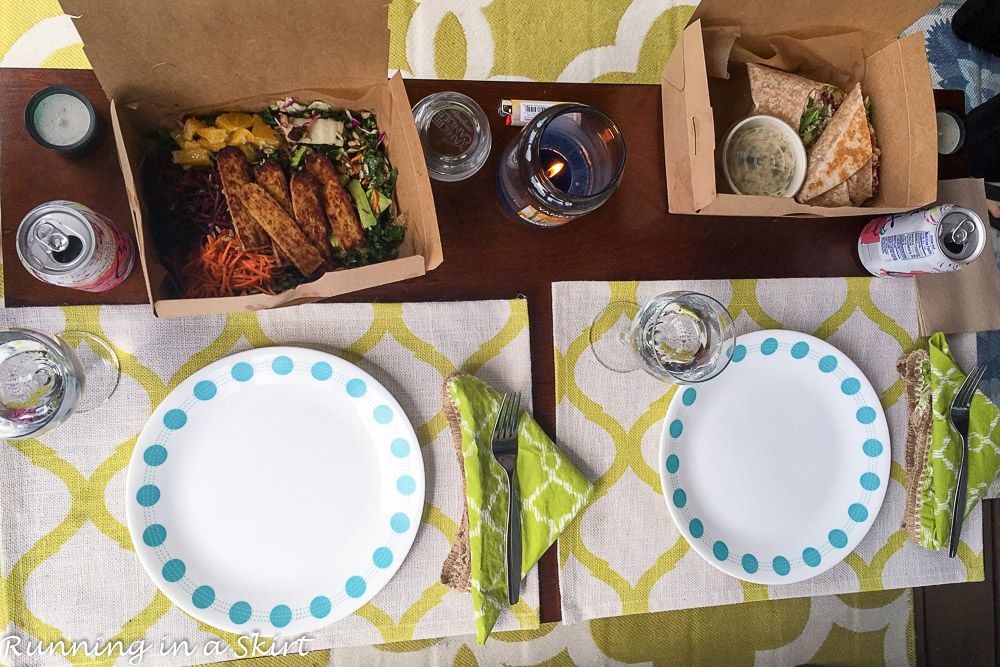 We shared the Kale Citrus Salad with tempeh and their Hummus Rainbow Wrap, both of which are my favorites.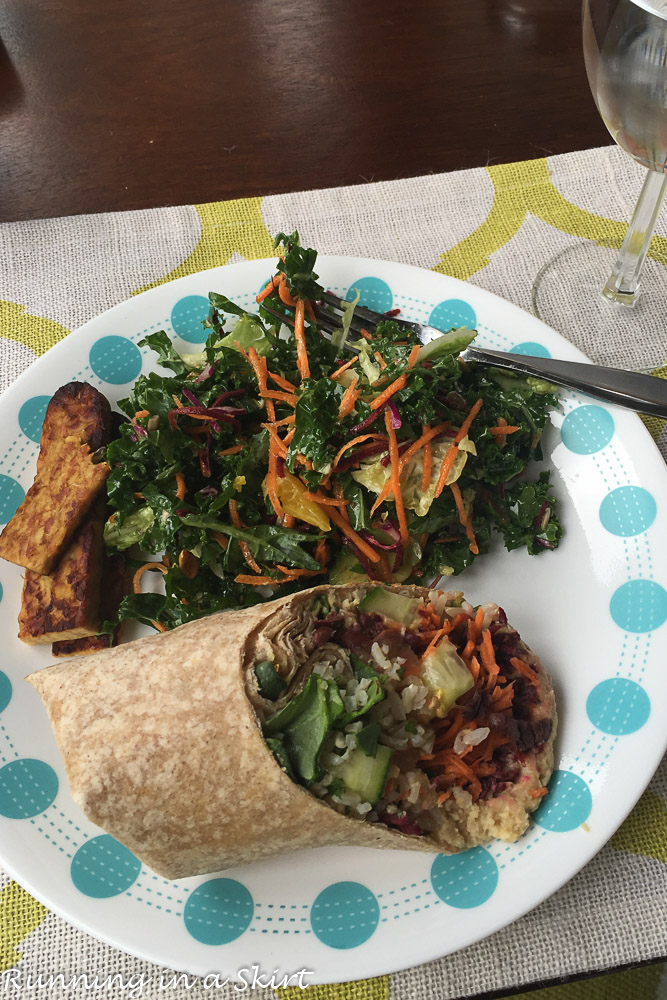 Sunday the Hubs and I woke up early and went to church. It was such a lovely service. It really doesn't seem like Easter to me without a church service. It was a cool and rainy morning, so I ditched my original dress plans for this outfit.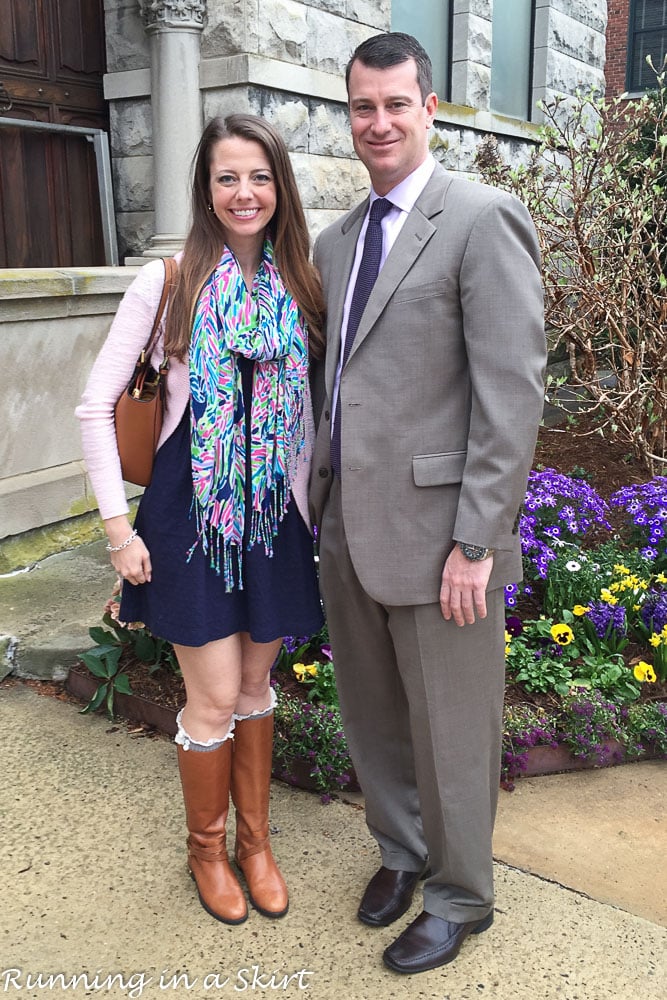 On the way home we stopped at Green Sage Cafe (yes, again! Just a coincidence!) and got their breakfast.
Spinach, Tomato and Feta omelet for the win! Sides are Root Hash, a killer biscuit and an added granola pancake.... just because it was Easter 🙂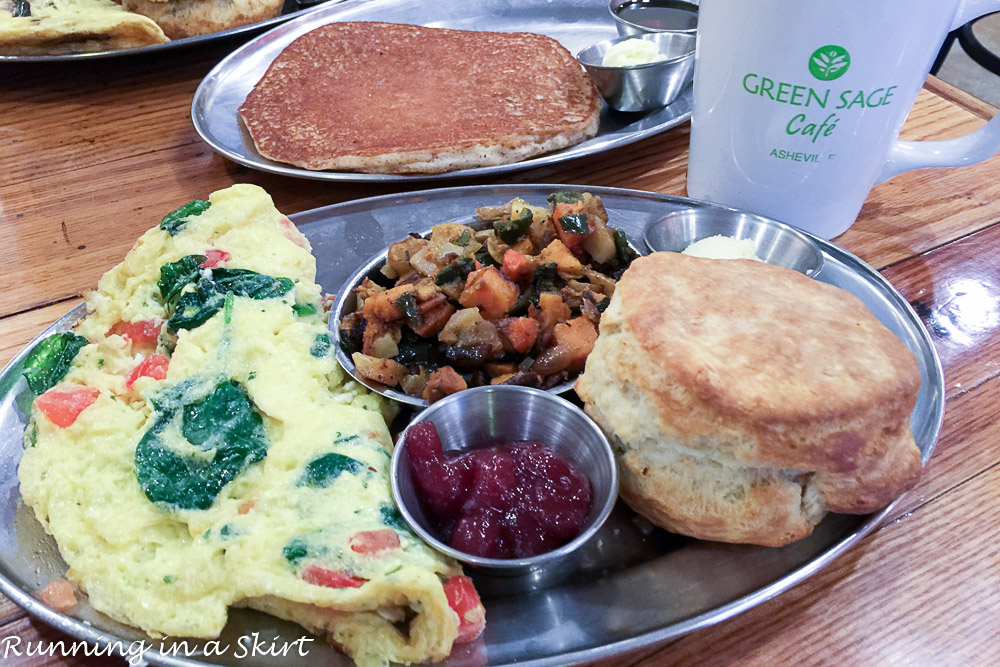 The Hubs worked from home for the rest of the day, so I caught up on some magazine reading. Southern Living left me inspired to mix up my planters this year. I can't wait to get my hands in some dirt.
Eventually I prepped dinner and cooked.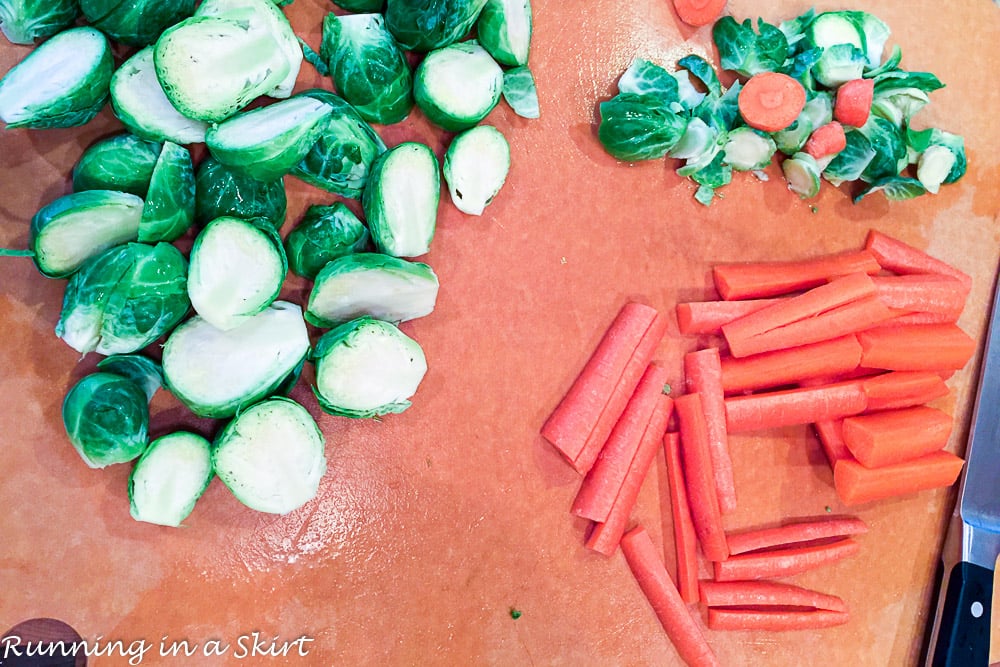 And here is our lovely Easter dinner. Since it's busy season for the Hubby, I usually keep Easter dinner pretty simple. This hit the spot though.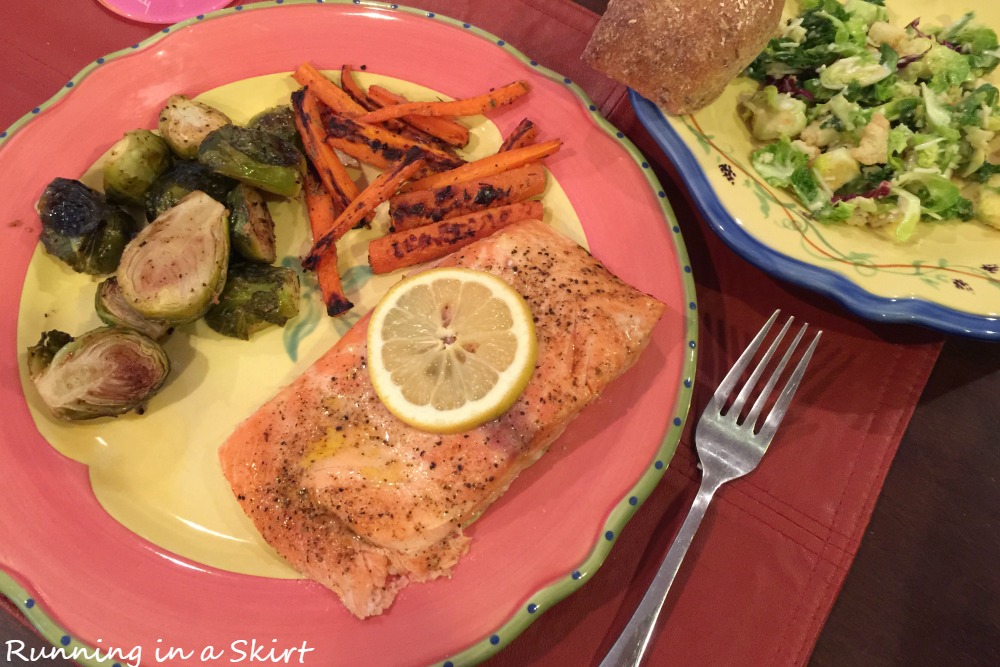 Recipes on the blog!
Garlic Roasted Brussels Sprouts
Salmon and Brussels Sprouts One Pan Meal (prepared this way, but cooked on grill)
I hope your weekend was just as nice!
Thank you for joining me today. Come by tomorrow for a simple crust-less kale quiche recipe!
I'm linking up with Marvelous Monday.
Your turn!
How was your Easter weekend?
What did you do?