Hi and happy Fashion Friday!
It's been a cold, hectic week in the mountains. I have several exciting blog projects coming up, but that has meant a lot of work time at the computer this week. Not complaining though! I appreciate the work. For this weekend, I'm hoping to make it to Charlotte at some point to see my Brother's new puppy. I can't wait. They also have this crazy good acai food truck that I'm looking forward to trying. I've loved acai ever since my trip to Brazil. Puppies and acai are totally worth a drive in my opinion!
So let's talk fashion! Last week my outfit was very neutral, but this week I thought I'd bring out some winter color.
I got my navy Lilly Pulitzer vest for Christmas! Oh how I love it. Thanks to my Mother-in-law I'm rocking this adorable look... well... ALL the time. I'm like a little girl who just got a new princess dress... I don't want to take it off 🙂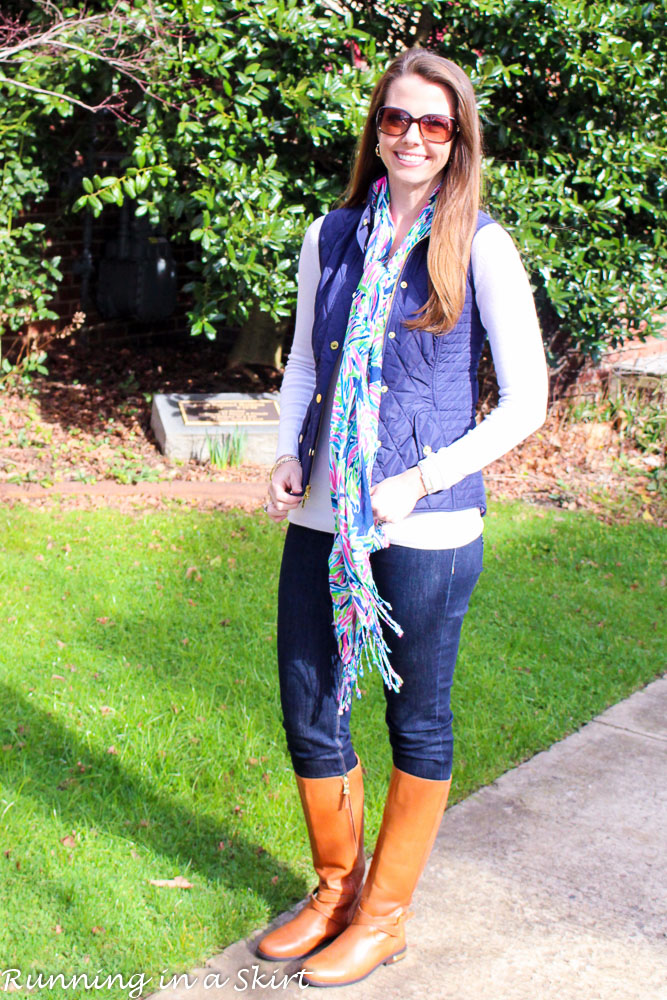 I love the gold details on this vest and the quilting that tucks close to your body. It has a nice extra winter layer, without adding bulk.
The lining of the vest provides the perfect pop of color that matches my scarf that I picked up earlier this year. You could tie it in many ways, but I like this long, simple tie with the vest.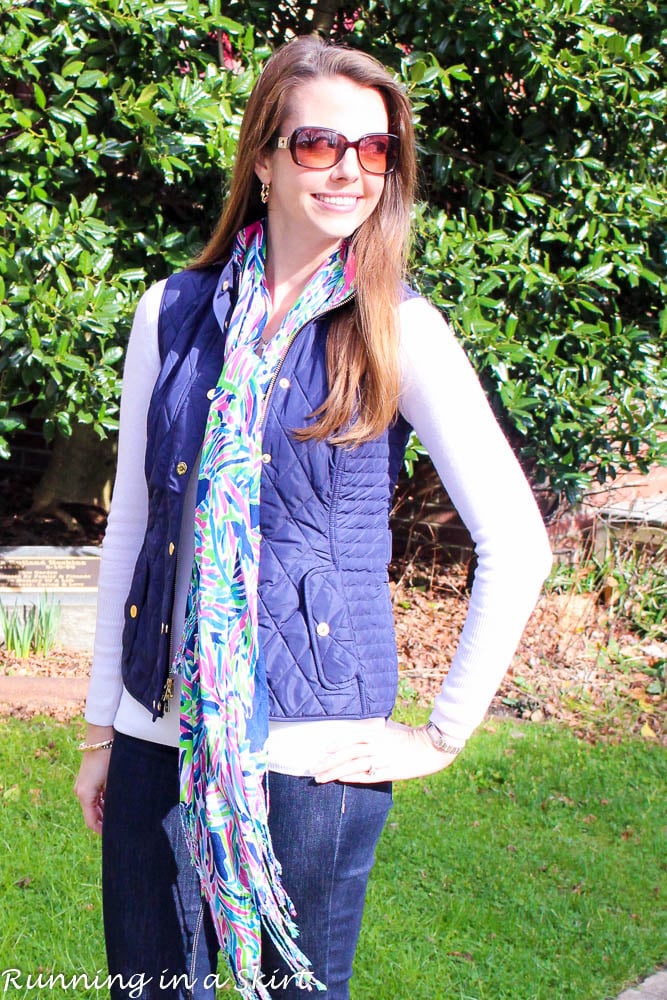 I finished the look with a warm but lightweight cashmere v-neck sweater, dark jeans and riding boots.
We have a JCrew distribution center in Asheville and I've found the BEST cashmere there over the years.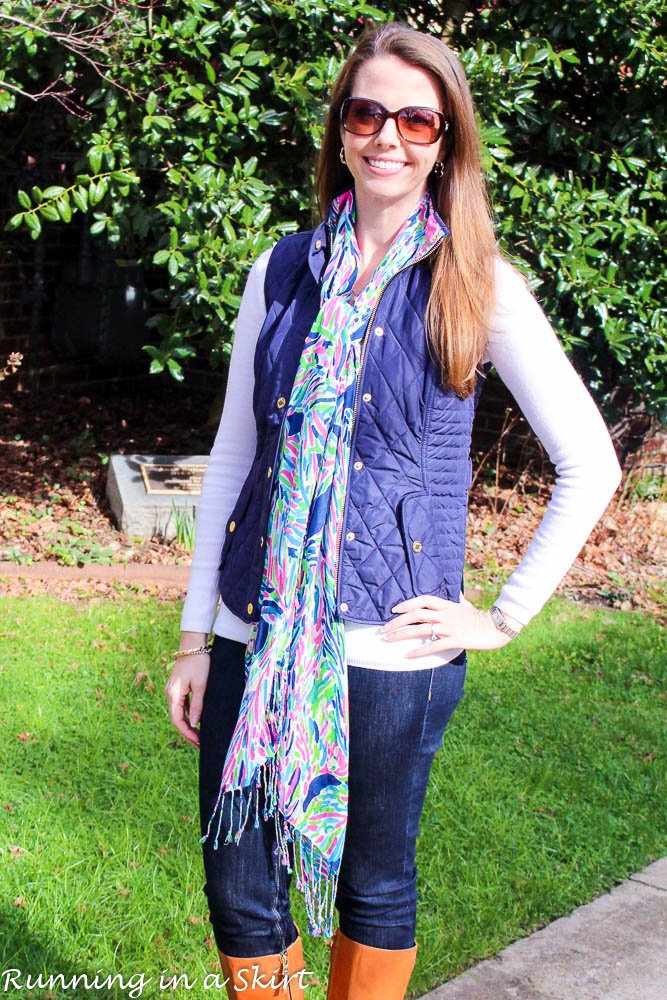 Shop the look!
Navy Vest: Lilly Pulitzer, similar HERE or HERE <-- super cute Lauren Ralph Lauren option less than $50!
Floral Scarf: Lilly Pulitzer, similar HERE or HERE <--- less than $15
White Cashmere Sweater: JCrew Distribution Center, similar HERE or HERE <--- less than $50 at Kohls!
Jeans: White House Black Market, similar HERE
Boots: Ralph Lauren, similar HERE <--- this years version for less than $100
I hope y'all have a beautiful weekend!
Thanks for stopping by today! Have a great weekend and come back Monday for another Things I'm Loving Lately!
I'm linking up with: Nicole for the Fit and Fashionable, Tara for Fashion Friday, Fashion Friday , Jolynne Shane for Fashion Friday, Turning Heads Tuesday and Bloggers Who Inspire Me. Thank you so much for the lovely linkup ladies.
Your turn!
Color in winter. Yay or nay? I know some of you were all about the neutrals last week!
What are you doing this weekend?