Happy Friday lovlies!
Just wanted to send my love to my friends in Florida. My Dad is going to stay in Orlando, but that generally is a much safer place to be in a storm. It's where much of the rest of the state evacuates, although this storm is a different monster. Please keep in him your prayers!
It's been another busy week in Asheville. My brother's fiance Erica and her Mom came into town and I tagged along while they did some planning for their wedding, which is coming up in Asheville in October. I'm so excited about it.
I also had another follow-up visit with my doctor about my elbow and I finally got cleared to run again. He says it's not 100% healed, but close enough to where I can try to start running. If it hurts after running I'm supposed to wait a little longer. I'm going to do my first run today. I don't have high hopes after being sidelined for 6 weeks, but I feel like any movement will feel good. Even some combination of walk/run intervals will be a success in my mind today. I'll let you know how it goes in my Instagram stories. 🙂
On a blogging note, don't forget to enter to win the $100 Visa Gift Card.
In case you missed it....
Casual Yoga to Street Outfit for Fall
Since I've been off my running game for weeks, the Hubs and I have been trying to get in as many walks as possible for exercise. We have some lovely hiking trails near our house that we did earlier this week. Of course we brought along crazy Makena Rose.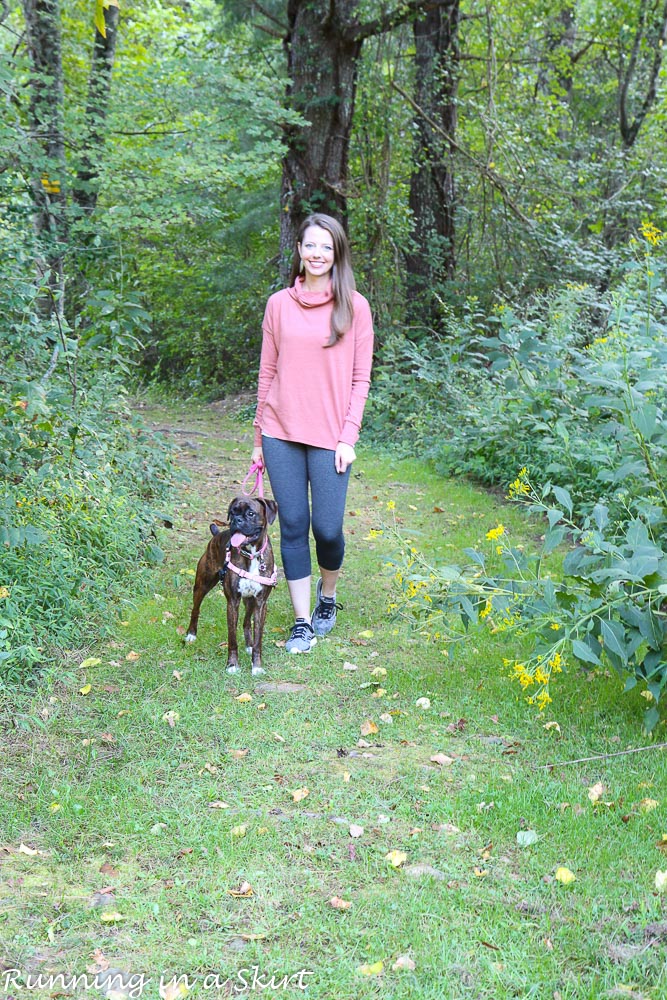 This doll face loves to go with us! She is a social butterfly.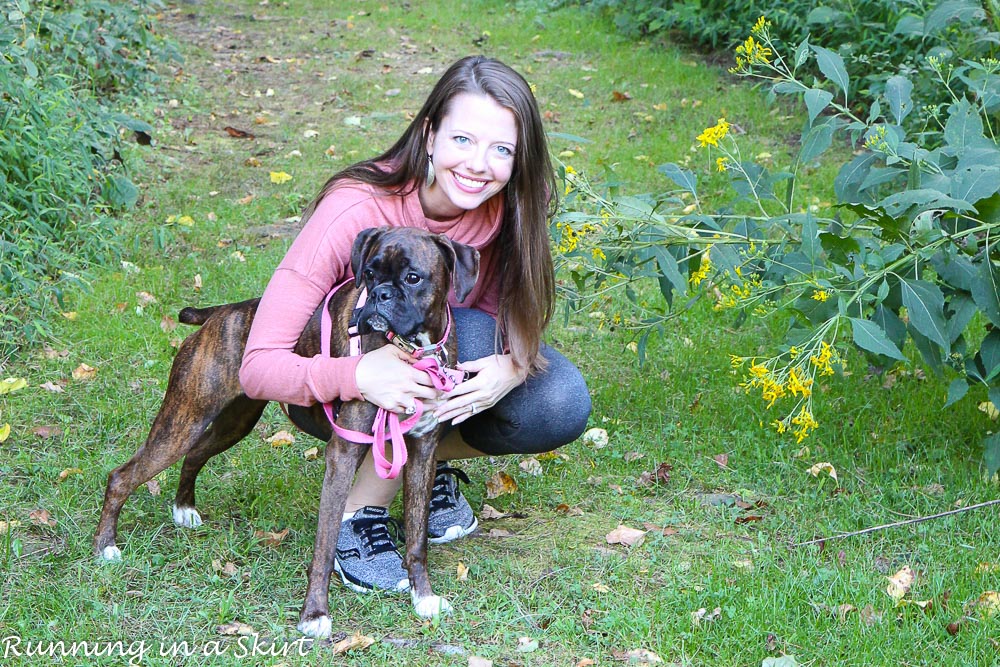 There was a slight crisp in the morning air and I put on my new prAna outfit. PrAna sent me this look to try for fall, but this is of course my honest opinion... and I'm kind of obsessed with it.
I love these heather gray Deco Crop leggings with the ballet inspired details and the Penelope Pullover, which is long enough to throw over my leggings. It's a super easy look that feels fresh for early fall. I can even imagine wearing the leggings and tank to yoga class and then throwing the pullover on top to create a look that doesn't look frumpy to run errands.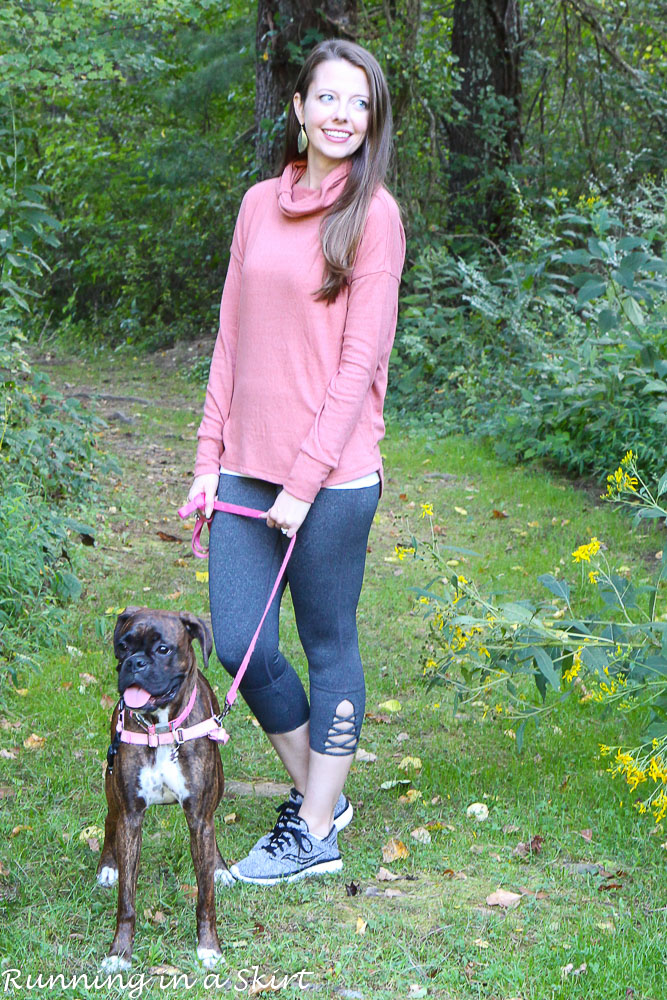 These leggings are so fun and functional! They are a slightly higher rise and have a wide comfortable waist band that doesn't budge. There is also a built-in pocket for my key, which I love in capri pants.
I'm a fan of prAna because they offer sustainable, recycled, fair trade certified and hemp items. Not only that, but prAna prioritizes giving back to communities all over the world. This outfit is even fair trade factory certified.
I feel great wearing their stuff because it's cute AND environmentally friendly. I wish more companies would take the steps prAna has to help the world.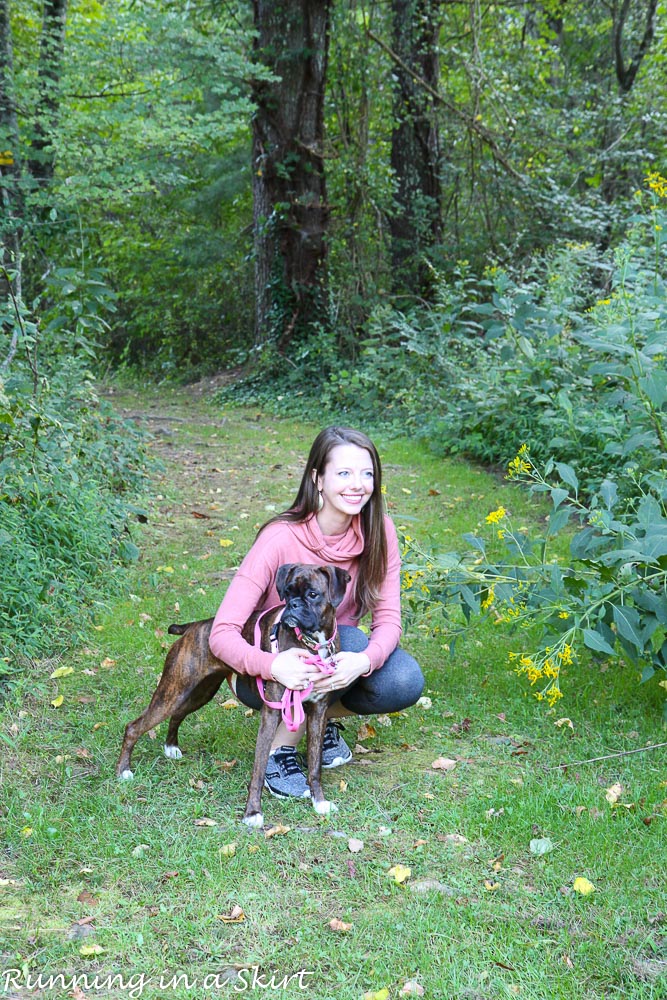 Plus prAna specially designs clothes for those of us who like a little adventure in our lives, which is right up my alley.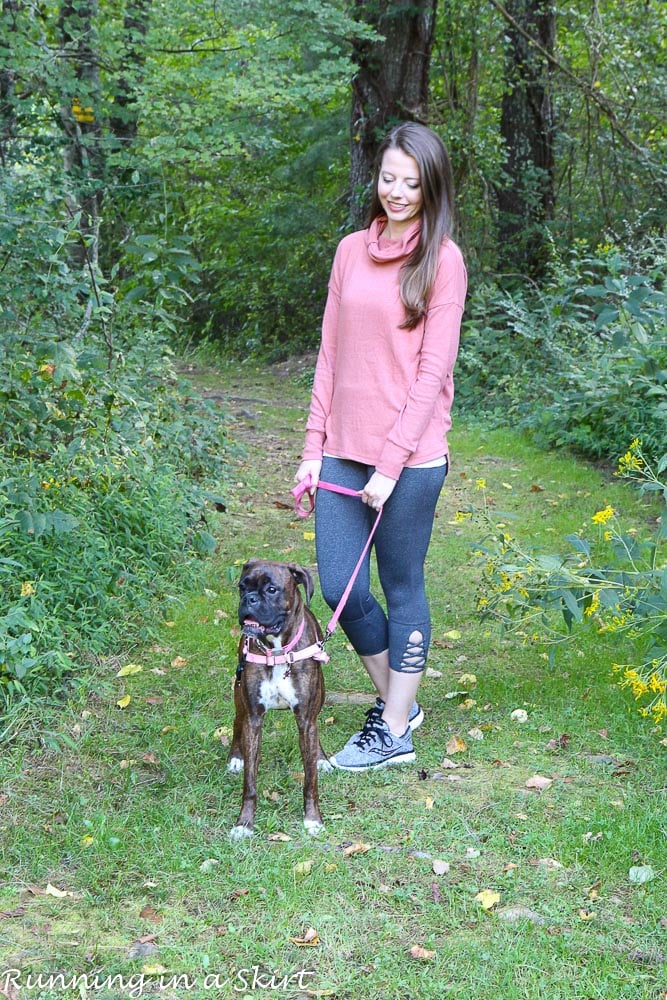 Happy shopping and I hope y'all have a great weekend.
Shop the Look
If you'd like to order this outfit or anything on the prAna site, use my promo code MHMJW15! You'll get 15% off through October 6th.
Thanks for stopping by! Come back Monday for September's Currently...
Your turn!
Head to the prAna site and let me know which outfit you'd like for fall! Don't forget to use my coupon code MHMJW15 if you order.