Hi guys!
Although I went to BlogHer, the main reason I was in Orlando this past weekend for my Brother's fiance's wedding shower. Erica has already been a part of the family for awhile and I can't wait until they make it official later this year.
Erica grew up just down the street from Tommy and I so it was only fitting her shower be in our hometown. The theme was "Erica and Wunderland" and was a play off Alice in Wonderland with all sorts of tea party details. It could not have been more fun.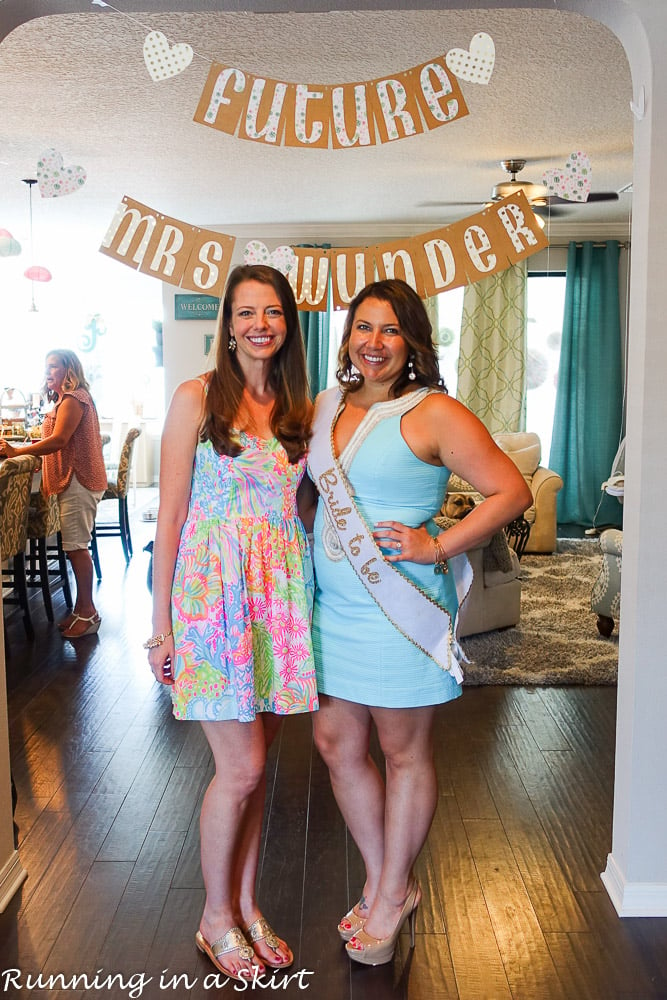 Erica's best friend Katherine did so much work to execute the sweet details of this theme shower. It was beautiful. She really thought of everything from adorable decorations, themed games and even party favors. I had been talking with her via text and email about the shower for months, so it was lovely to meet her in person.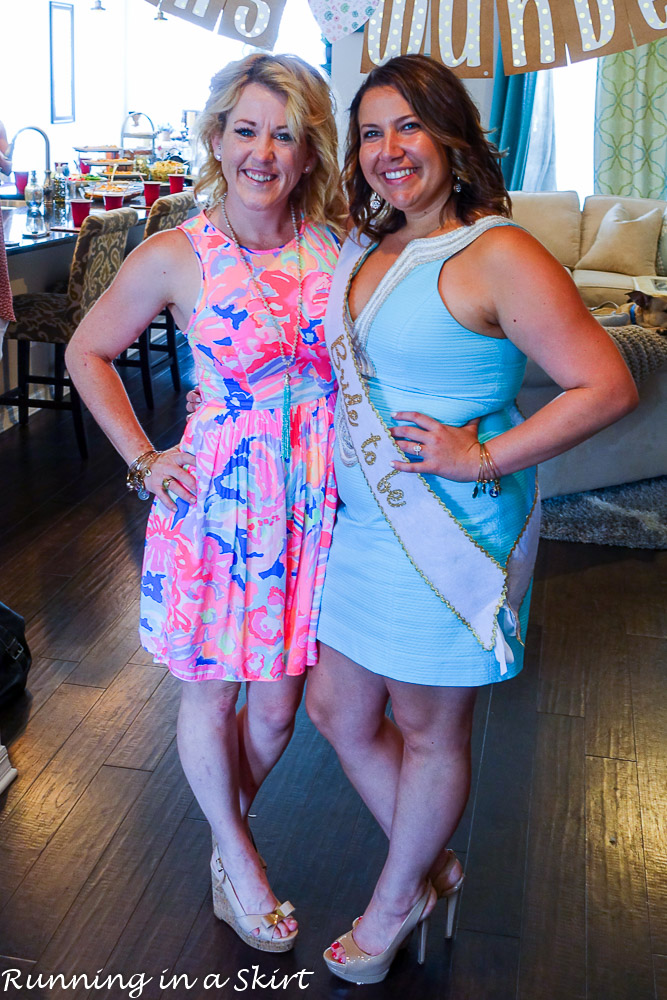 Our friend Crystal (who is actually my Brother's "Best Man") hosted the party in her gorgeous new home.
There was a fun photobooth...
... yummy food...
... and cute drinks.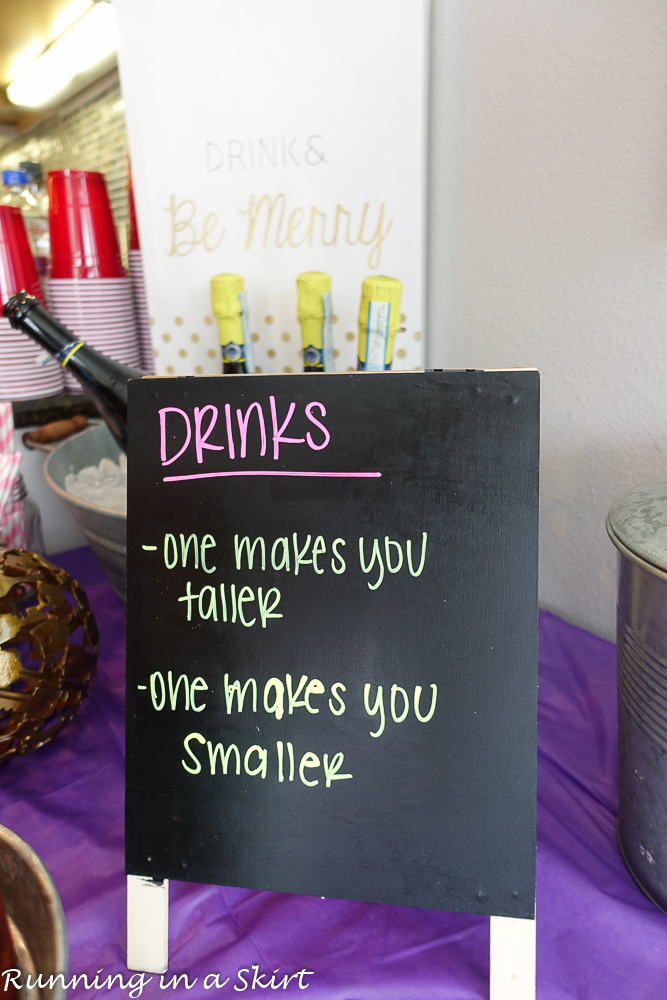 She also had some adorable games. One of the games was where if you say wedding, you get your fun plastic bling taken away from you. I took a ring... instantly said wedding... and never got it back! It just wasn't my day for games. With all the traveling I've been doing my head is all over the place.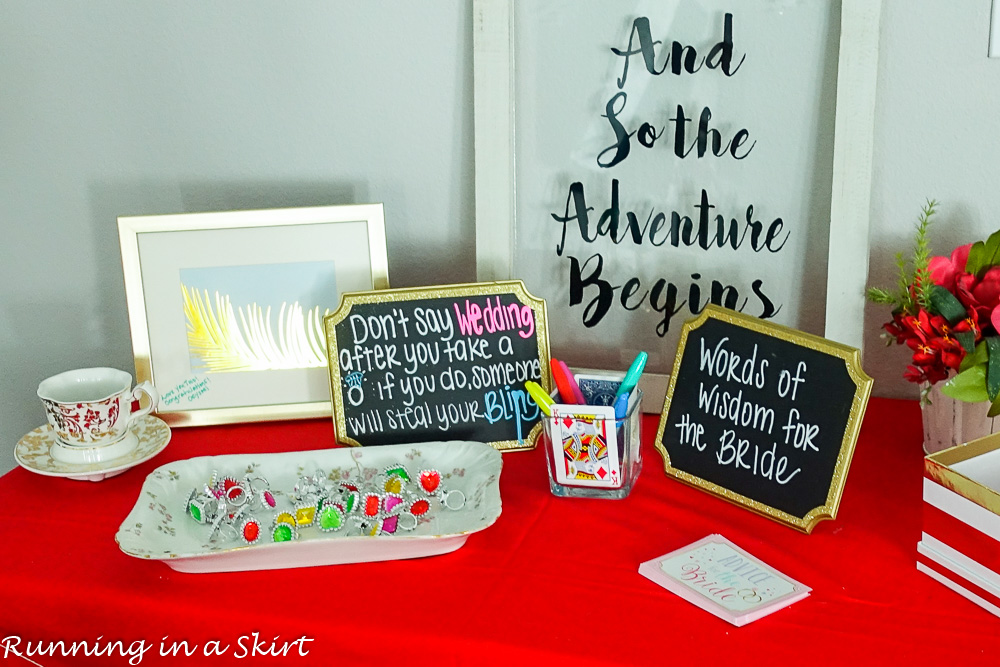 Some of Erica's oldest friends were there and it was nice to finally meet everyone that I had heard about for years.
Erica opened her gifts, which were all lovely. I got her the spiralizer attachment to her new mixer and I've got to be honest I'm a little jealous. I might have to get one of my own OR show up at their house to use it. Both Tommy and Erica are great cooks, so I'm sure it will used a lot.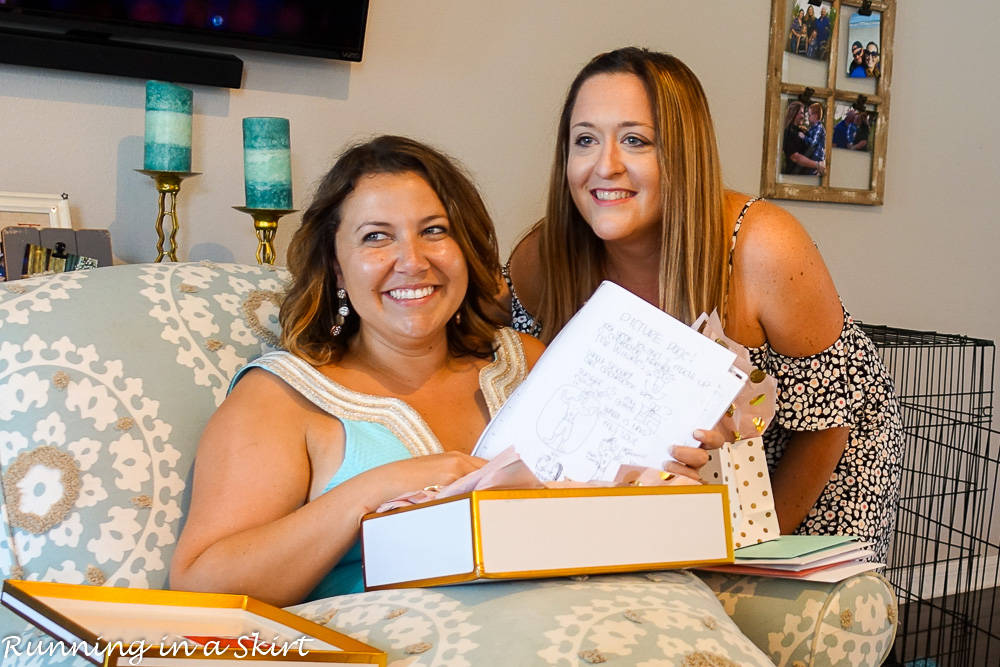 This crowd was so much fun and I can't wait to hang out with them again at the main event.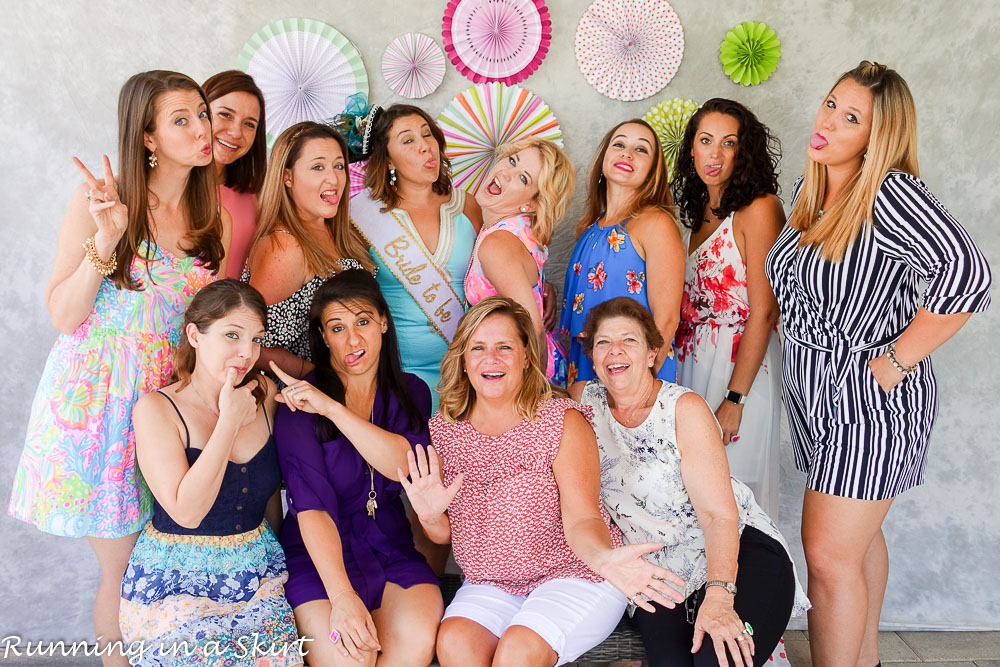 Now I'm just counting down the days until the October wedding.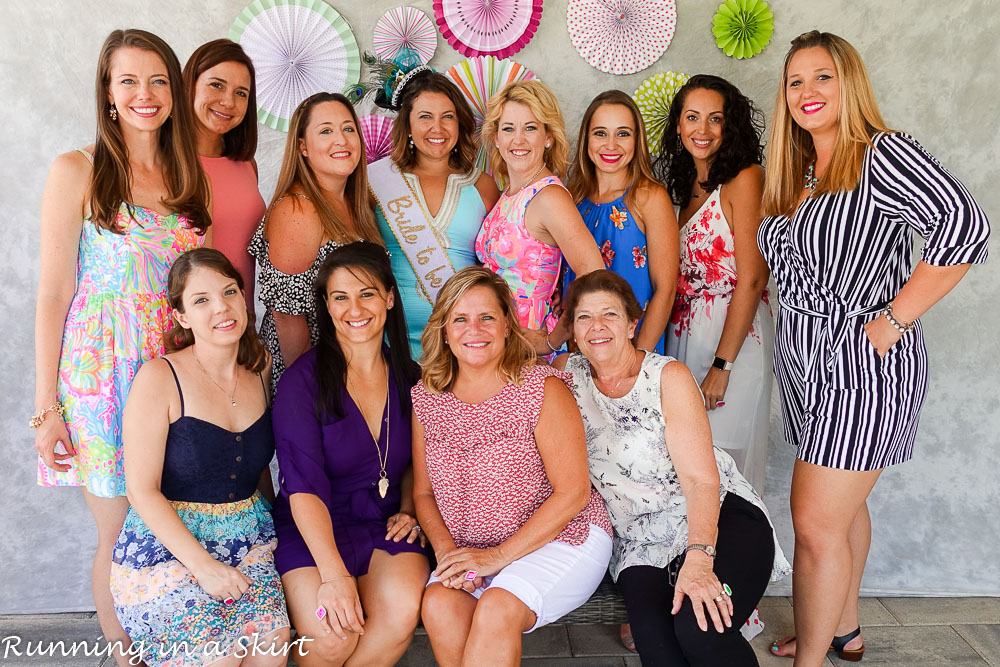 Thanks for stopping by today! Tomorrow I'm sharing highlights from my first stop in Switzerland, Lucerne.
Your turn!
What has been the cutest themed shower you've been to?
I'm linking up with Thinking Out Loud Thursday!