Hello! Hello!
I hope you all had a delightful Labor Day weekend! I spent mine catching up on house stuff (still so behind from breaking my elbow) and spending as much time outside as possible.
The Hubs work picked up again (tax extension deadlines are coming up) so he worked much of the weekend, but we still got to do a few fun things. As I'm editing the pictures for this post I'm realizing most of the things we did involved food... but I guess that's what we were in the mood for! It was nice to have a weekend with a few indulgences.
Saturday
Saturday started off slow. After a busy week I was dragging and I gave myself most of the morning to lounge and catch up on some rest. The Hubs was working so I ended up going to the mall and picking up a few things I needed. Our original plans were to go out downtown and have a big night out, but by the time I came back home I wasn't feeling well so we decided to have a casual dinner instead.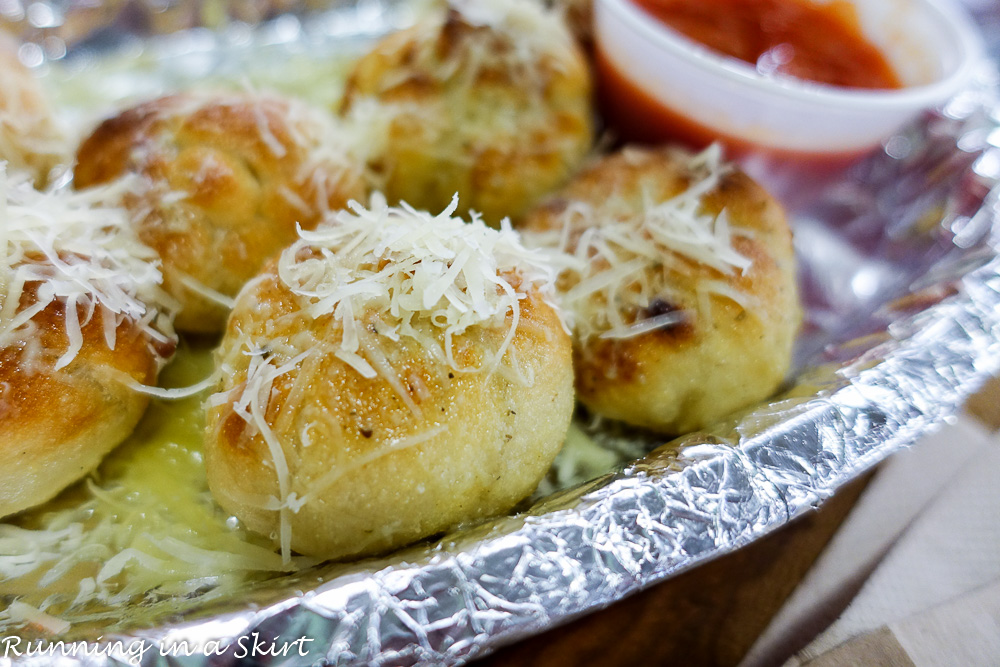 We enjoyed pizza and garlic knots from our favorite pizza place, Fahrenheit Pizza.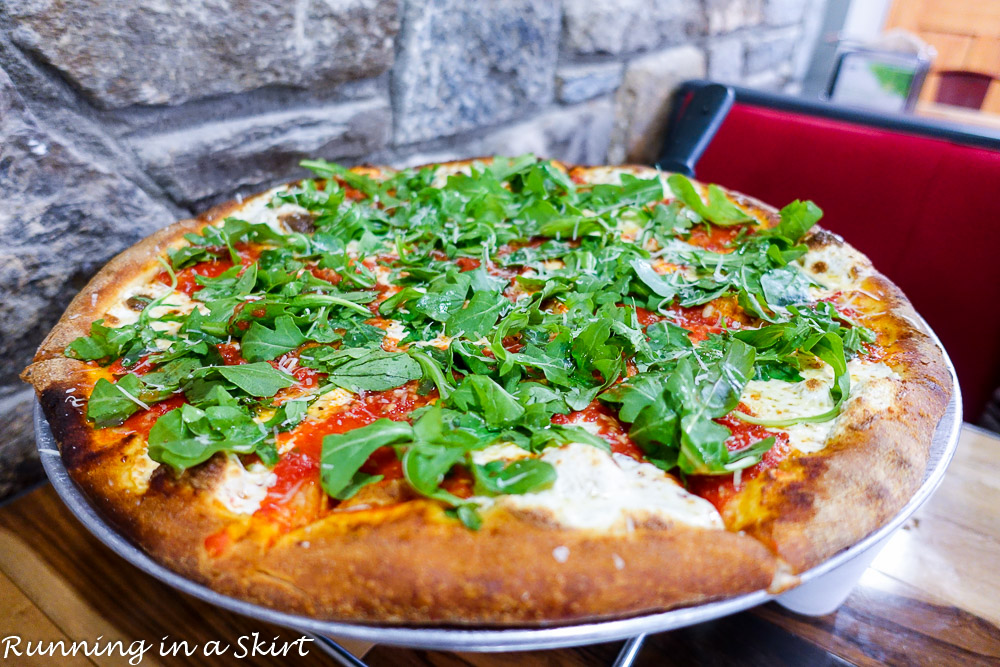 They make authentic New York pizza and it is so good. After eating pizza we went back home to watch the Gators game and some Netflix. Couch time was just what the doctor ordered.
Sunday
Sunday morning I was relieved to wake up and feel better. I was a little worried I had caught a cold or something, but I felt fine when I woke up. Sometimes it's best to give your body the rest it needs.
Since I felt back to normal the Hubs made us raspberry pancakes!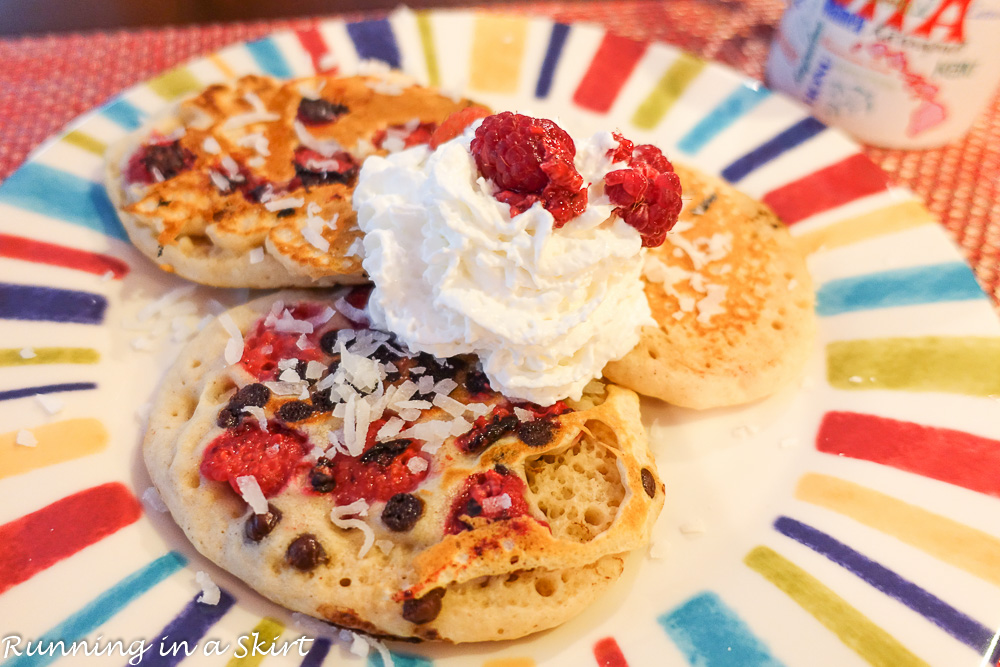 After breakfast I worked out (elliptical- still can't run or do much) and did some housework while the Hubs worked. I also went to the store and picked up a few things for some new fall recipes I'm creating this week. I have a new Crock Pot recipes, apple AND pumpkin goodness coming your way this month.
After the Hubs finished working we went to Hendersonville to visit a local winery. The apples are in full bloom!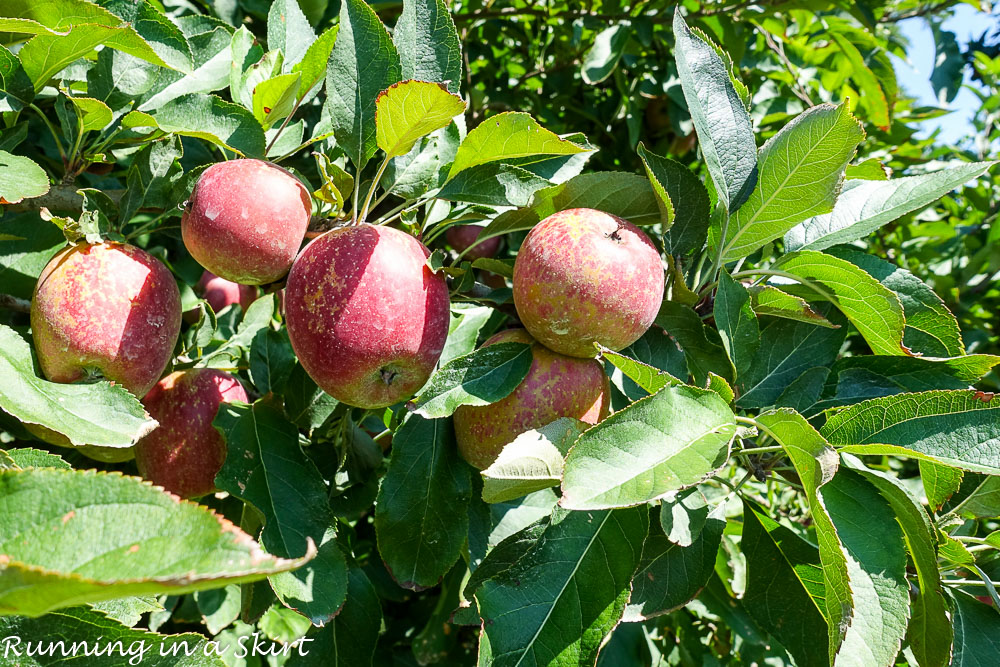 We're big fans of both of the wineries in Hendersonville, but we picked Burnshirt for the afternoon.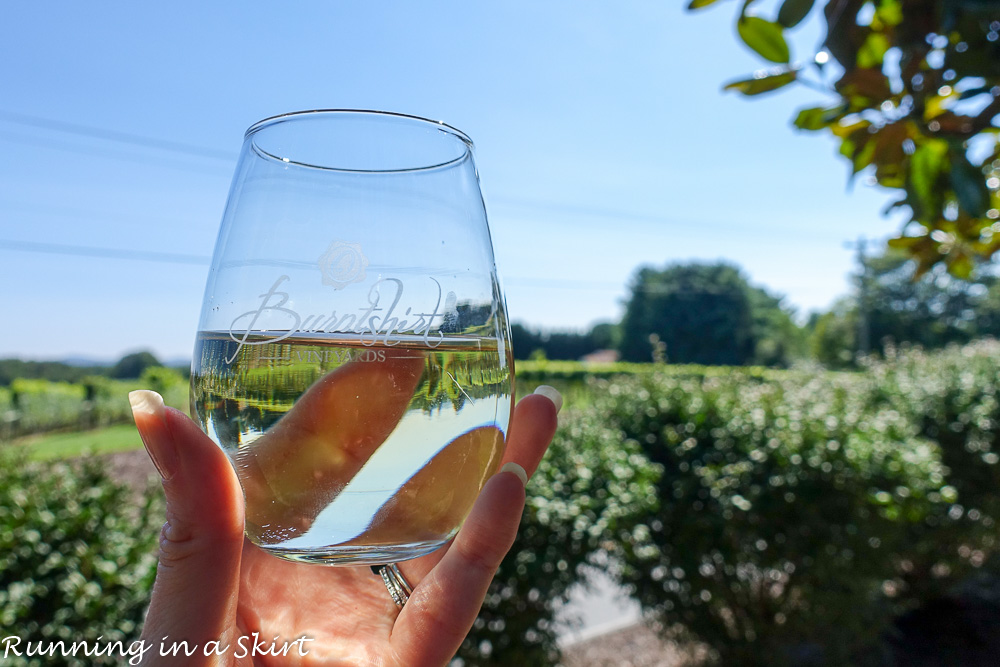 They have a food truck where we ordered a cheese plate to share.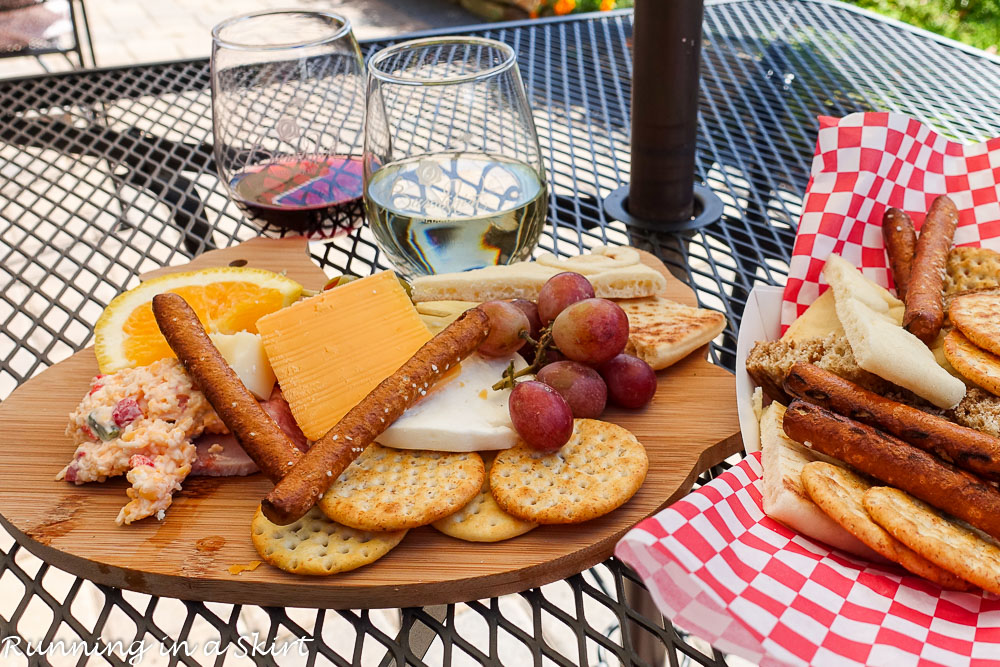 After spending a few hours listening to live music we stopped by our local Wild Wings and picked up dinner. Ours has a pretty lake view, which is nice for a change since there aren't really any other waterfront restaurants in Asheville. I've got to be honest with you though, I'm still looking for something I like on the menu. Does anyone have any suggestions for a vegetarian? Maybe it's just a lost cause!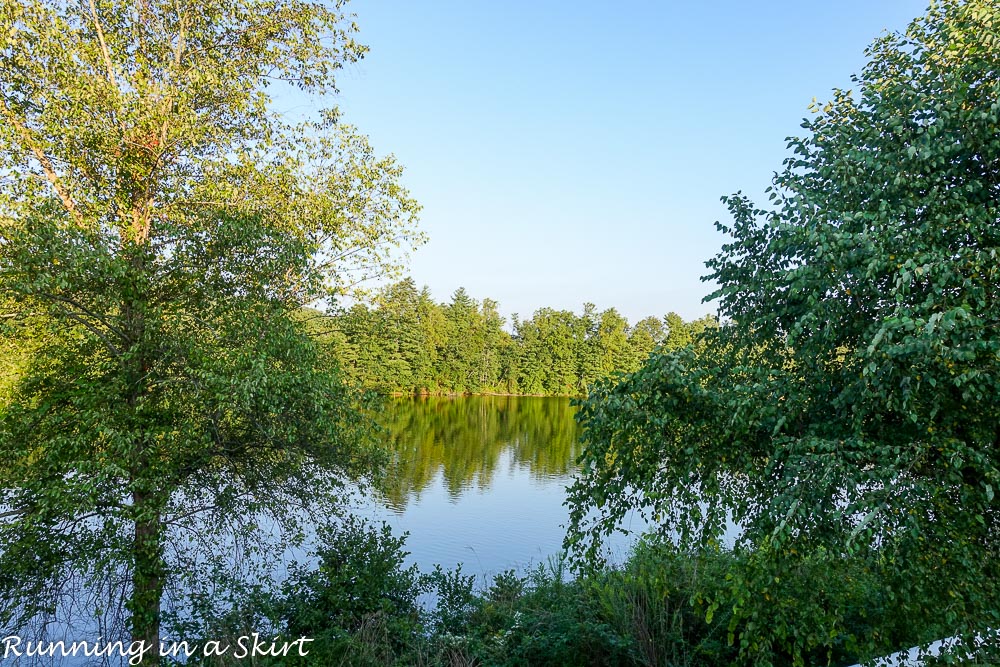 Monday
Monday I did a few things for the blog, worked out and met the Hubs in town for lunch at Mamacitas. I added kale to their Huevos Rancheros and ended up with this HUGE plate of food. There's black beans, plantains and eggs in there too.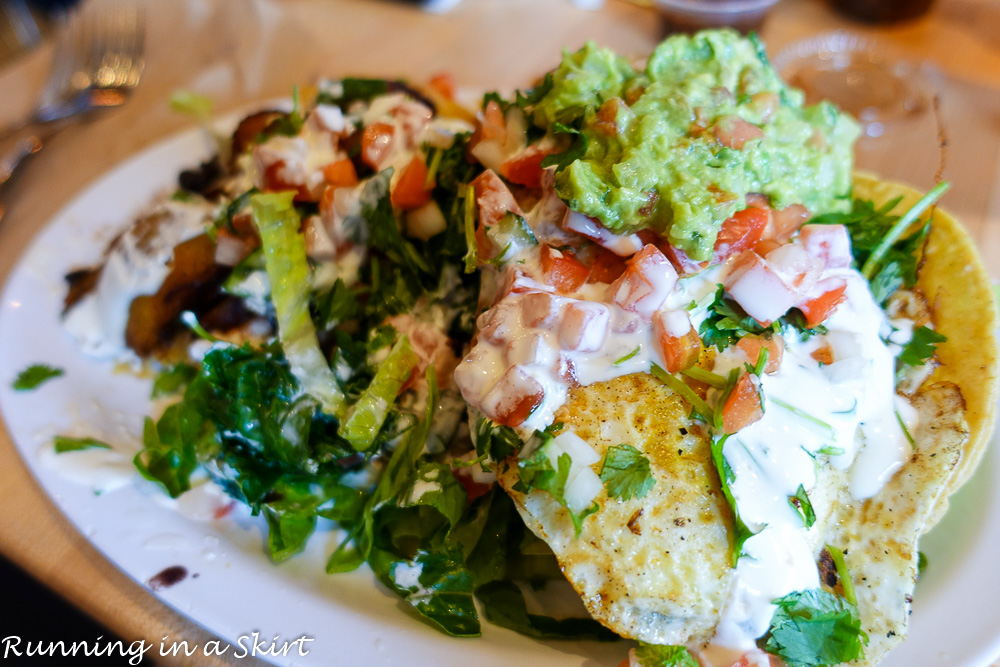 I spent the rest of the day working around the house including pulling some stuff out of my garden and boring laundry.
Luckily I had this cutie to keep me company.
Her selfie game is on point! Every time I went to click to camera she tilted her head like this. So funny.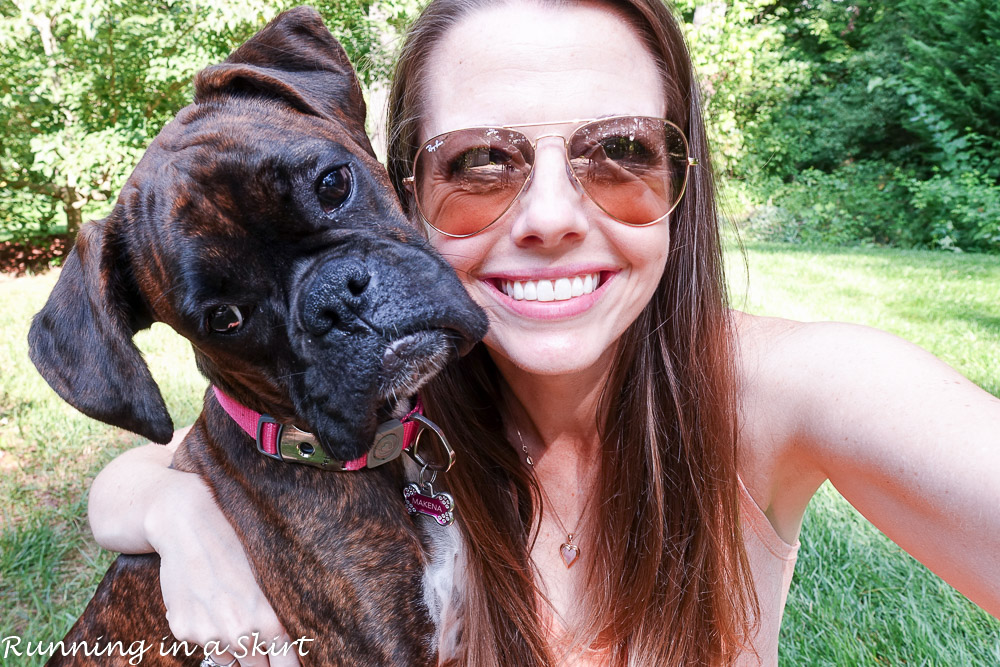 Once I finish this up and the Hubs gets home from work we are going to go for a long walk/hike with Makena and use our hot tub, which sadly has been not been used nearly all summer.
As I'm finishing this up I'm realizing I didn't do much in terms of traditional Labor Day stuff, but after a crazy summer it was really nice to have just a regular ole' weekend at home. I hope yours was just as nice.
Thanks for stopping by today. Tomorrow I'm sharing more about an Asheville race that you have to run!
Your turn!
What did you do this weekend?