Searching for a local or destination race like no other? Look no further than an epic weekend of racing in the beautiful city of Asheville! Here's 10 Reasons why the Asheville Running Experience is Freakin' Awesome!
I'd like to thank my friends at the Asheville Running Experience for sponsoring this post. As always, all opinions are my own. Thanks for supporting the businesses that support Running in a Skirt.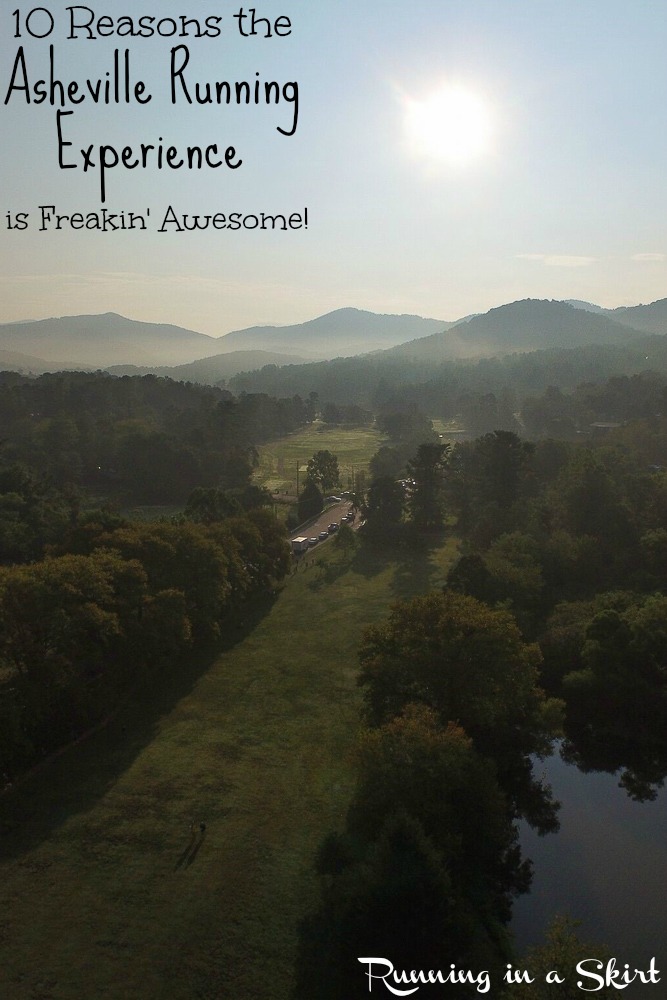 Hello! Hello!
I love where I live. Asheville is a fun, quirky mountain utopia in the Blue Ridge Mountains.
This little city has a free spirit and independence like I've never seen before. We have spectacular restaurants that never cease to surprise me, a thriving arts scene and more breweries per capita than anywhere else, getting us the nickname Beer City USA. Most of us have some sort of hippie tendencies and we were supporting local food before local food was cool. In general this little city fights to keep locally owned shops open over chains with a passion. I can go on a waterfall hike, paddleboard a river, take a brewery tour and eat at food cooked by a James Beard award winning chef in one beautiful day. All of this is framed by mountain vistas that will simply take my breath away.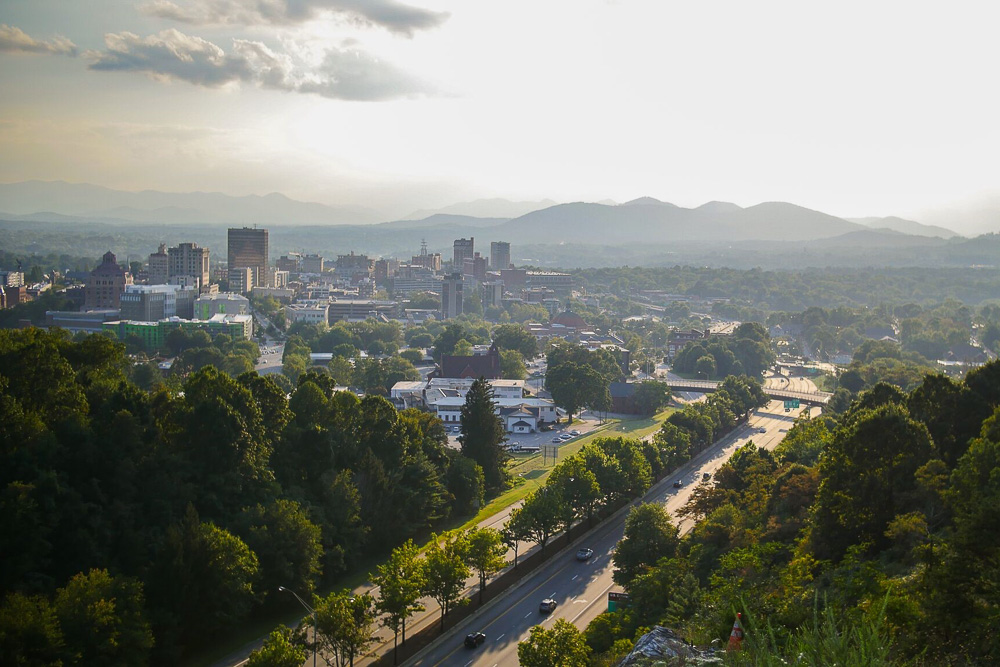 There is no denying Asheville is a special place.
Because being fit, healthy and outdoors is such a big part of Asheville it's no surprise that there is an amazing running community here. We have all sorts of fabulous races and events but one of the most epic is the Asheville Running Experience! Whether you are local and looking for something fun to do this month or planning a destination race, this is THE event to experience the best of running in Western North Carolina.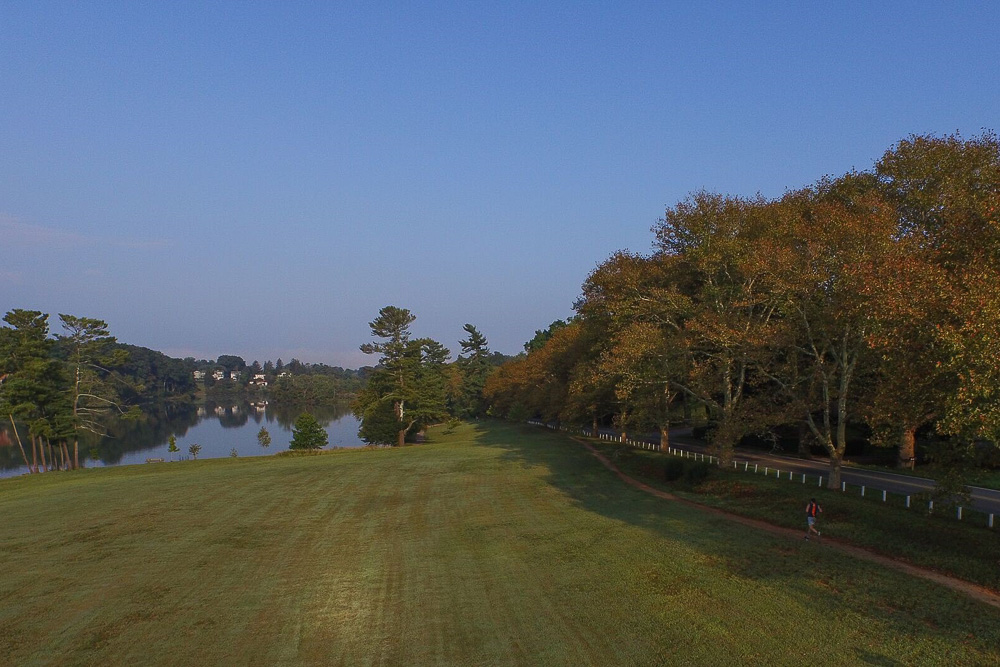 So what is the Asheville Running Experience?
The Asheville Running Experience is three days of freakin' awesome running events in Asheville including the Asheville Running Experience Half Marathon, Superhero 5K, Chasing Trail 8K and the Asheville Urban Odyssey, which is a running scavenger hunt (covers 2-3 miles) through the city. All of the races happen in and around downtown Asheville so you can maximize your time in the city.
The three days of events run from September 22-24. Packet pick up is on Friday the 22nd and the races are split up over the next two days. It's not too late to sign up either. Here are the dates...
Asheville Running Experience Half Marathon - September 23, 2017
Superhero 5K - September 23, 2017
Asheville Urban Odyssey - September 24, 2017
Chasing Trail 8K - September 24, 2017
Love Asheville and the Asheville Running Experience! #avlrx @avlrx #avl #asheville
Click To Tweet
Even though these races are grouped together as one spectacular weekend, you can do as many or as few as you'd like. If you are not in shape for a longer race you can have a fun few days running the Superhero 5K on Saturday and the Urban Odyssey on Sunday, which covers 2-3 miles.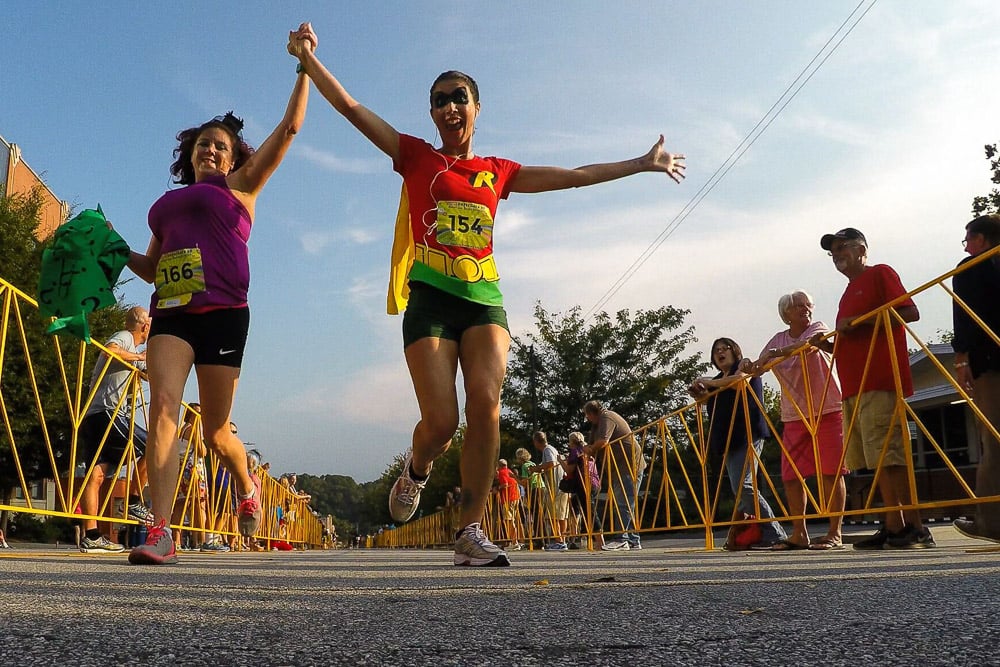 Have I convinced you yet? Just in case you're still on the fence... here are 10 reasons it's time to sign up.
10 Reasons the Asheville Running Experience is Freakin' Awesome
1. Packet Pickup Asheville Style - At a Brewery
The Asheville Running Experience expo is done like only Asheville can... at a brewery! It's truly a race expo like no other and brings even more fun to the weekend. Pickup is called "The Happening" and will be at Hi-Wire Brewing, which is bound to be a good time.
2. The Scenery
Asheville's mountains are downright magical.
This is a gorgeous place that just makes you want to run. Plus, our elevation means we are often a touch cooler than the rest of the south which is ideal for September racing.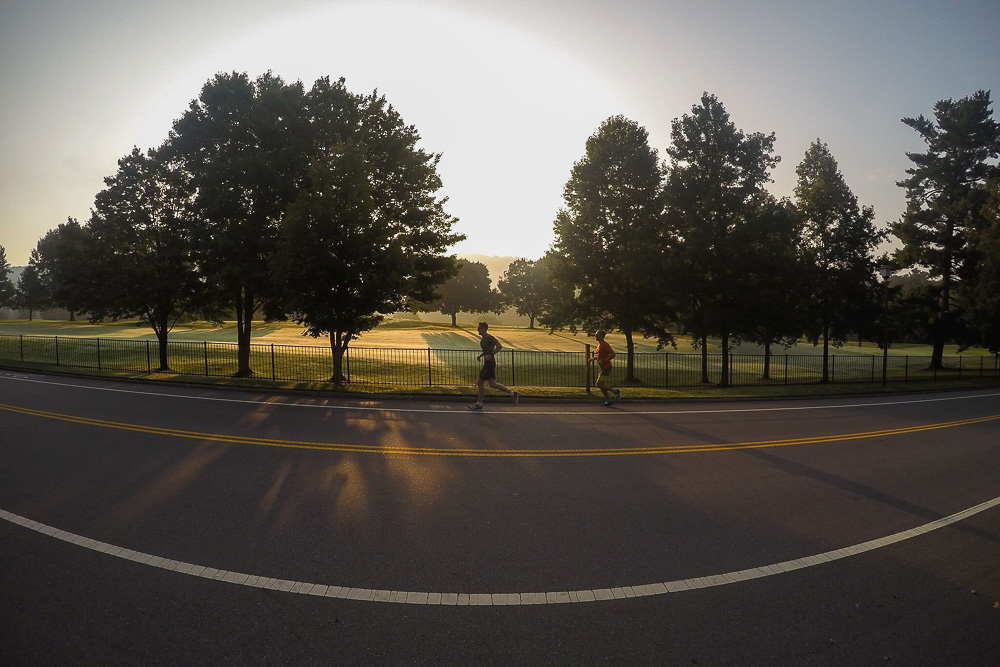 3. The Music
Asheville is well known for having a fun local music scene and the Asheville Running Experience brings the tunes to you throughout the weekend. There is music along the half marathon course as well as a band for the Superhero 5K after party.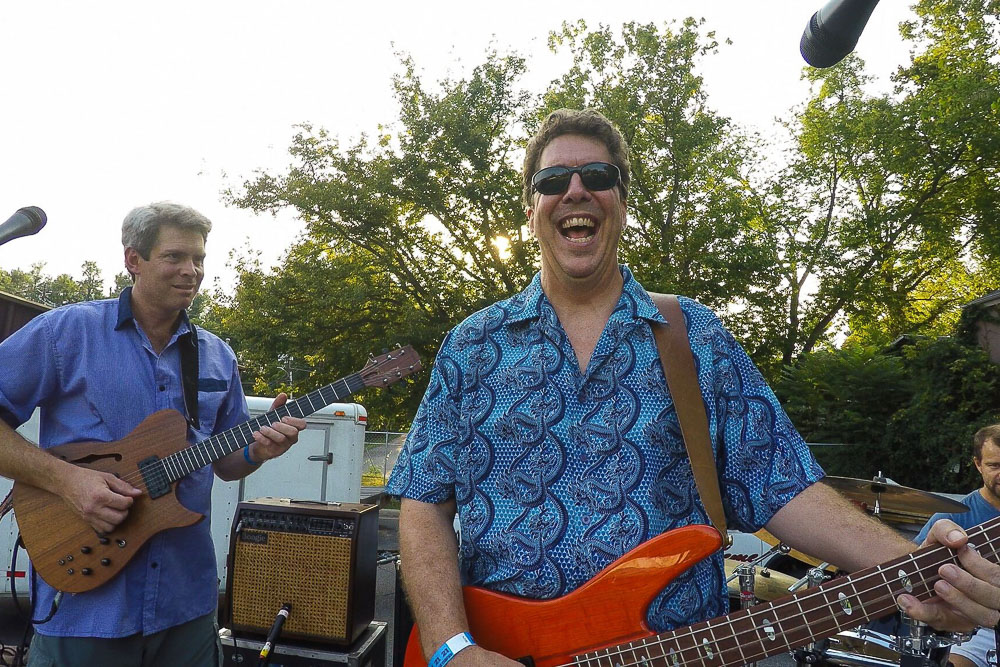 Pretty awesome, huh?
4. Three Words... Super. Hero. Race.
I mean come on.... what's more awesome than running through downtown Asheville in a super hero outfit?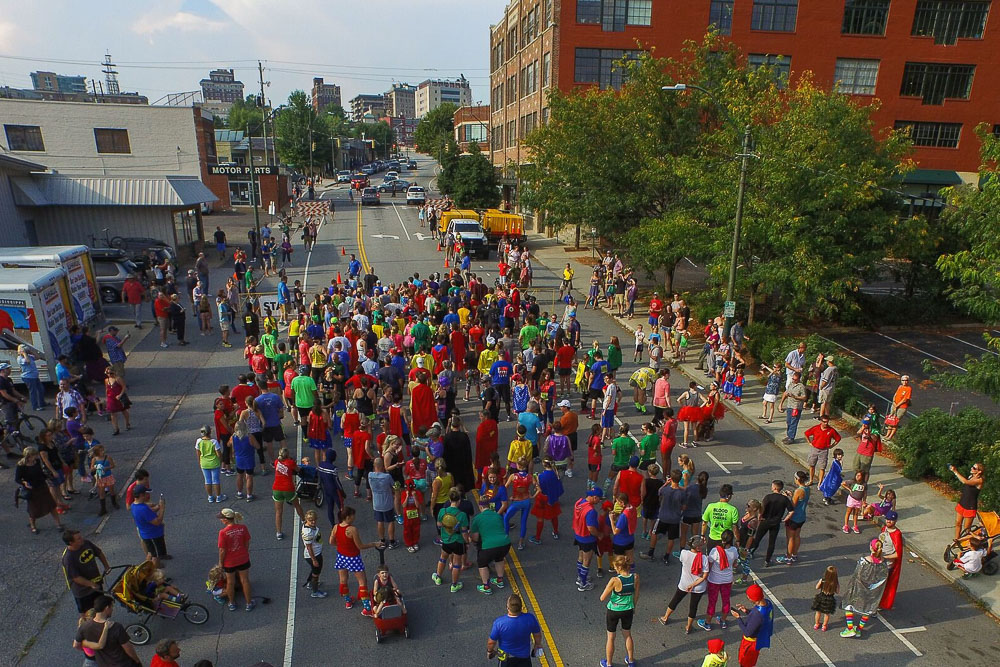 Asheville embracing the FUN and you can expect all sort of characters at this evening 5K. There is also a fun run for the littles and a DOG PARADE for your furry superheroes.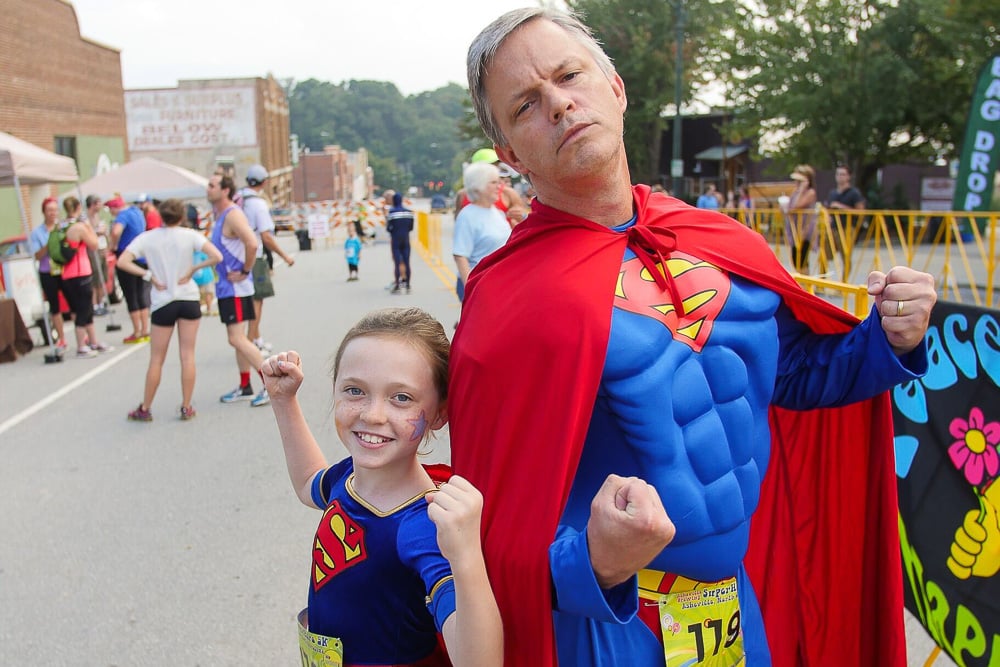 Anyone have any ideas for Makena's outfit?
5. The Costumes
And speaking of the Superhero 5K... Asheville goes all out with those costumes!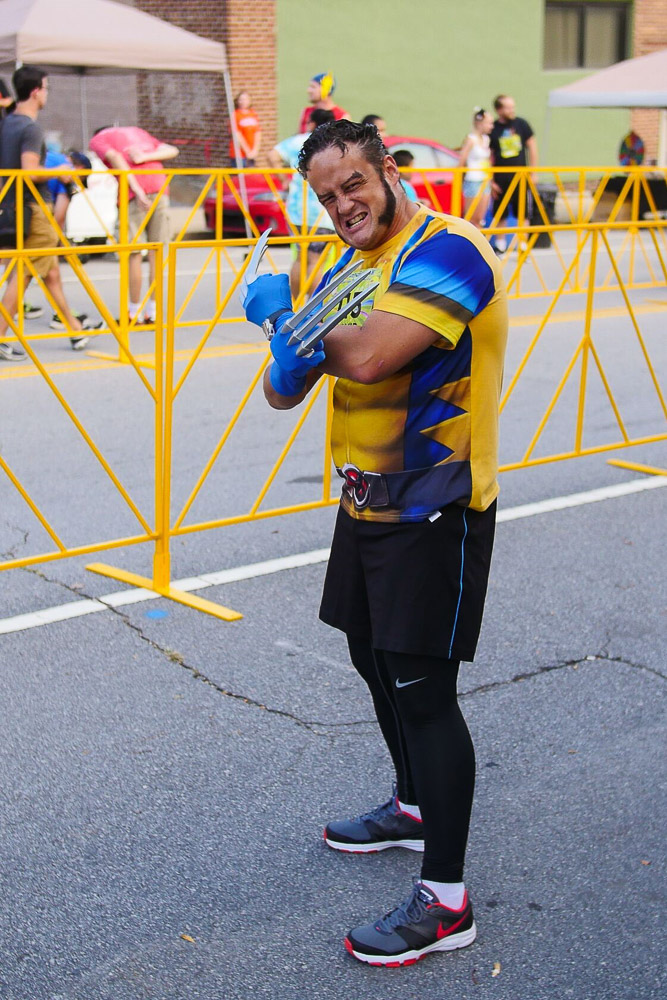 This year there will be a costume contest awarding the best woman and man superHERO, best woman and man villain and the best dynamic duo! In complete Asheville style, the winners get local brewery gift cards.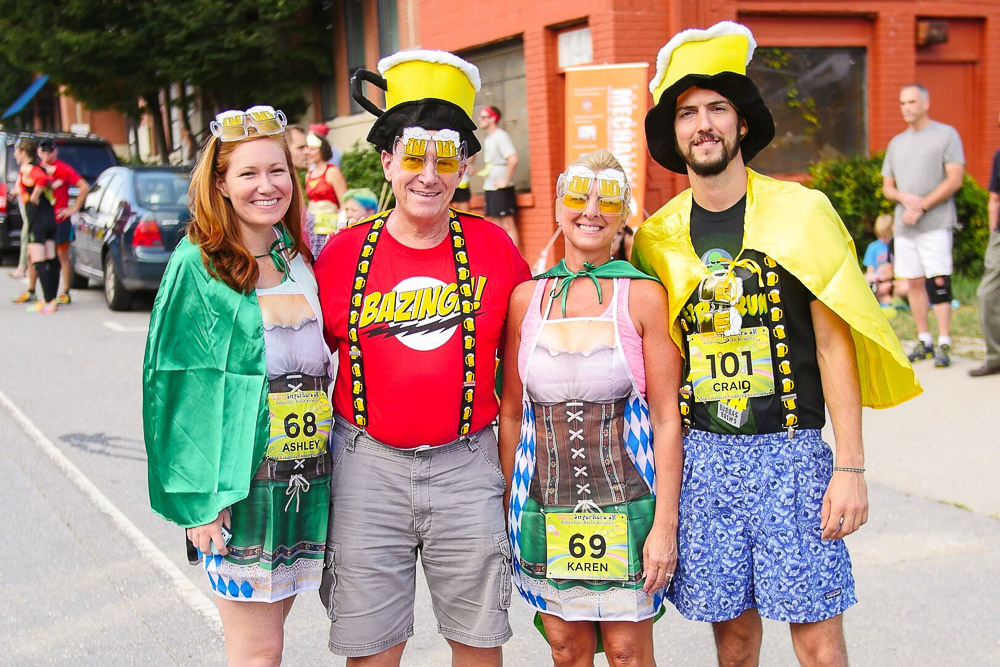 6. An Urban Trail Run
Asheville is a mecca for trail running with all of our surrounding mountains! Asheville Running Experience race organizers put together a course that keeps you in the heart of Asheville but still on those trails. It's a unique experience like no other.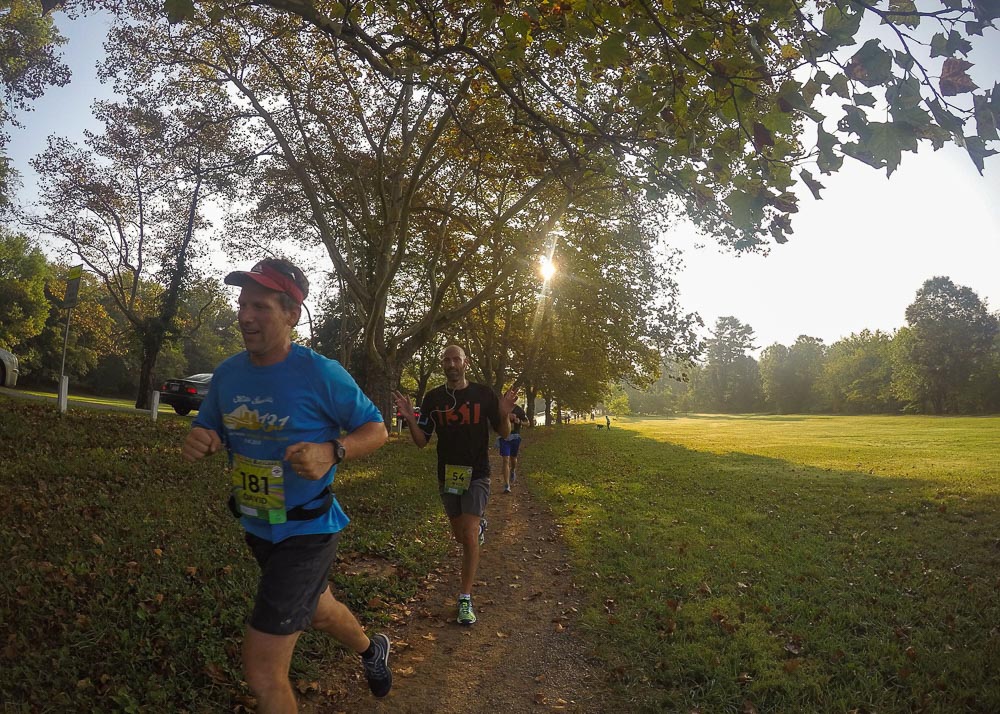 7. The After Party
What's more awesome than an after party??? Whether you run the Superhero 5K and go to the official after party or do your own thing there is no shortage of party locations in a town known for it's delicious craft beer and Asheville style fun!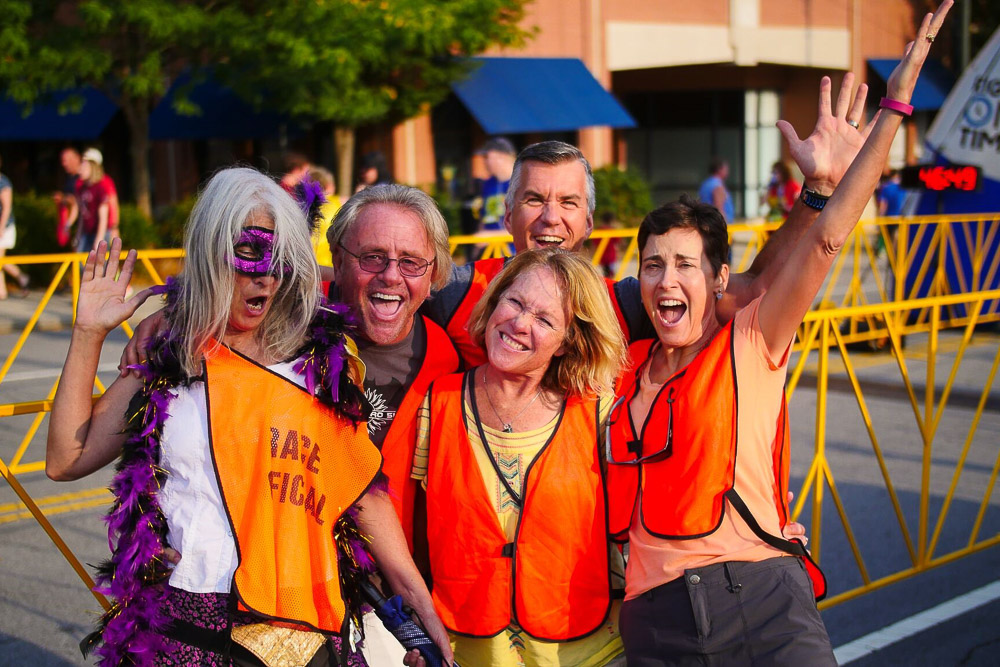 Saturday night after the Superhero 5K there will be live music and beer! If you go out on your own there is no shortage of fun and delicious stops in town. They say you never know WHAT you will see in downtown Asheville and after 14 years of living here... I can promise you that statement is right.
8. A Running Scavenger Hunt
Curious about the Asheville Urban Odyssey? Think of it as a team run (about 2-3 miles) combined with a scavenger hunt. Add in some fun challenges and you really have an epic afternoon of fun. The entire event is in downtown, so you really never know what you'll see.
Still confused... check out this video.
9. Discounts for Multiple Races
It's pretty awesome to SAVE some cash on registration. Take advantage of the Asheville Running Experience multi-race event and get discounts by signing up for more than one! Register for 2 events and get 10% off or register for 3 or more and get 20% off. Register here!
10. Memories to Last a Lifetime
This is the kind of event runners dream of! If you live in Asheville you have no excuse to not do at least one of these spectacular events.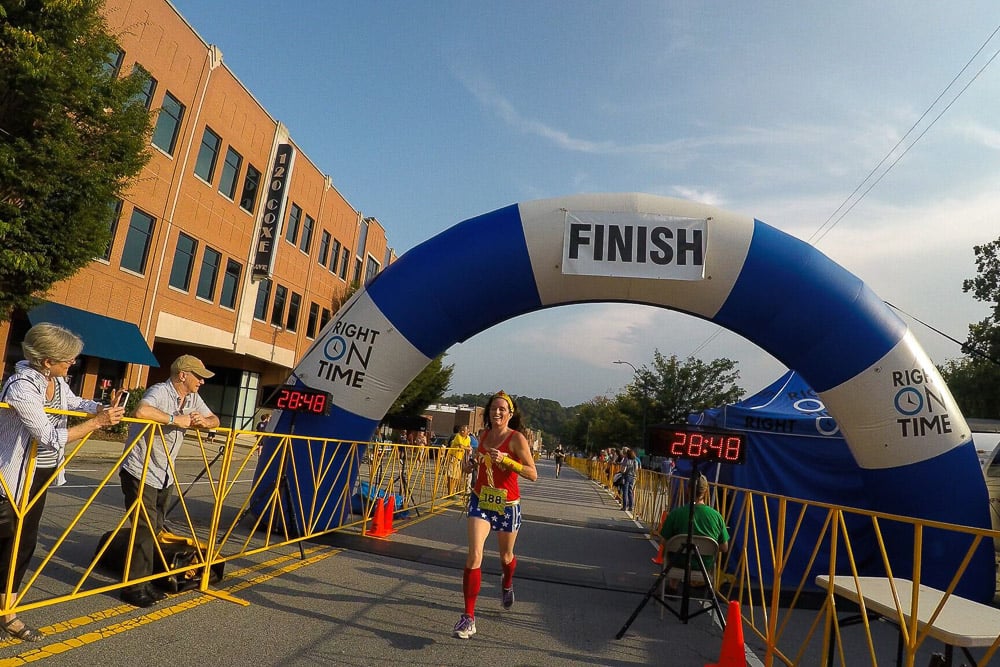 The experience is not to be missed! If you are visiting, there is still time to come or start making your plans for next year. Make sure to check out Asheville Running Experience for more details on all the weekend events.
10 Reasons the Asheville Running Experience is Freakin' Awesome #avlrx #asheville #avl @avlrx
Click To Tweet
Like this post about the Asheville Running Experience? Pin this to your favorite running Pinterest board.


Your turn!
Head to the Asheville Running Experience and let me know which race you'd like to do!
I'm linking this post about the Asheville Running Experience with Marvelous Monday, Jill Conyers for Fitness Friday & Inspired to be Fit, Amanda for Thinking Out Loud Thursday, Coaches Corner, and Annmarie for Wild Workout Wednesday.