Hi everyone!
I hope y'all had a great weekend. I also hope everyone in Florida is safe after the storm. I spoke to my Dad late yesterday evening and he was still ok, although the rain and wind was still pretty nasty in Orlando. He was expecting to lose power at some point, but should otherwise be fine. We're bracing for a couple days of heavy rain and wind in Asheville as well, although it looks like the worst of the storm will pass to the west of us.
This weekend was nice and relaxing! It kind of felt like the calm before the storm. It started off Friday with a really fun night in downtown Asheville!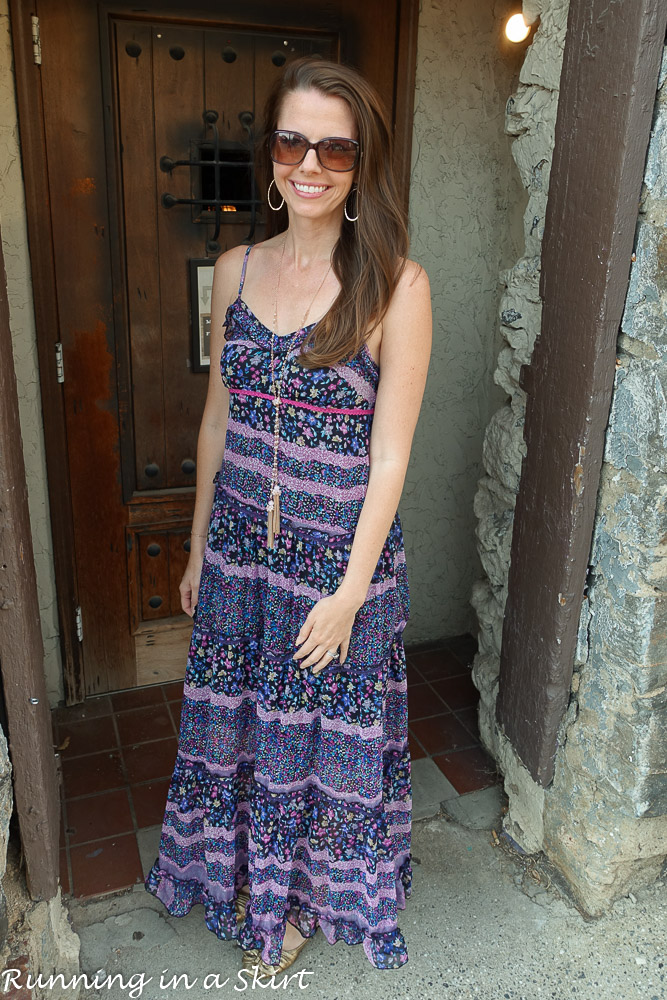 The Hubs and I went for drinks at a local bar, Top of the Monk.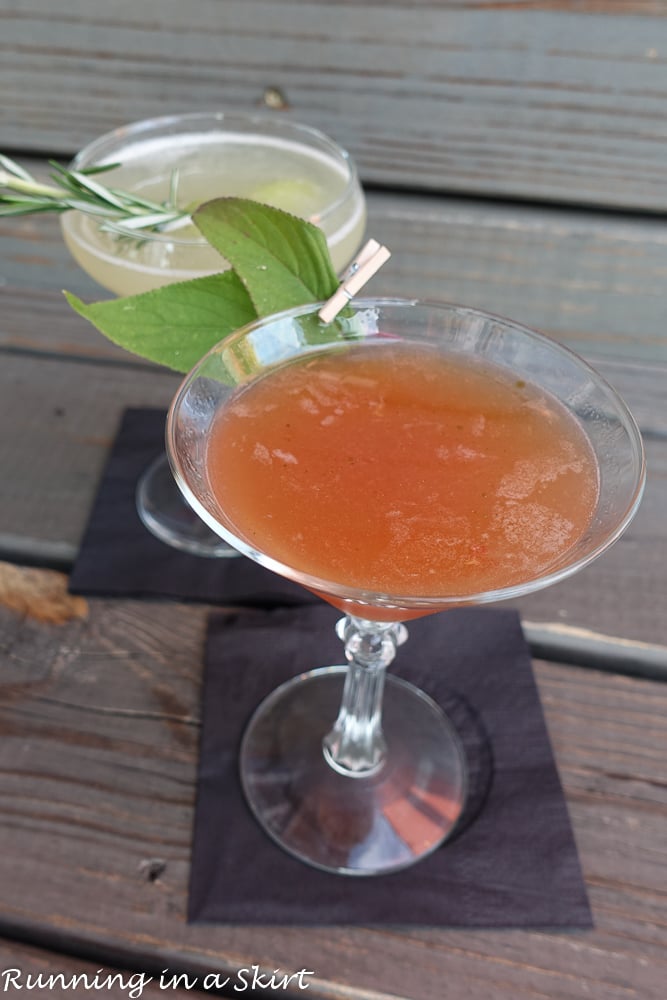 They were incredible! I normally am more of a simple drink person, but the flavors in these were downright perfect. The Top of the Monk also has these fun cubbies where you get a key to get a little snack with each drink, which is fun.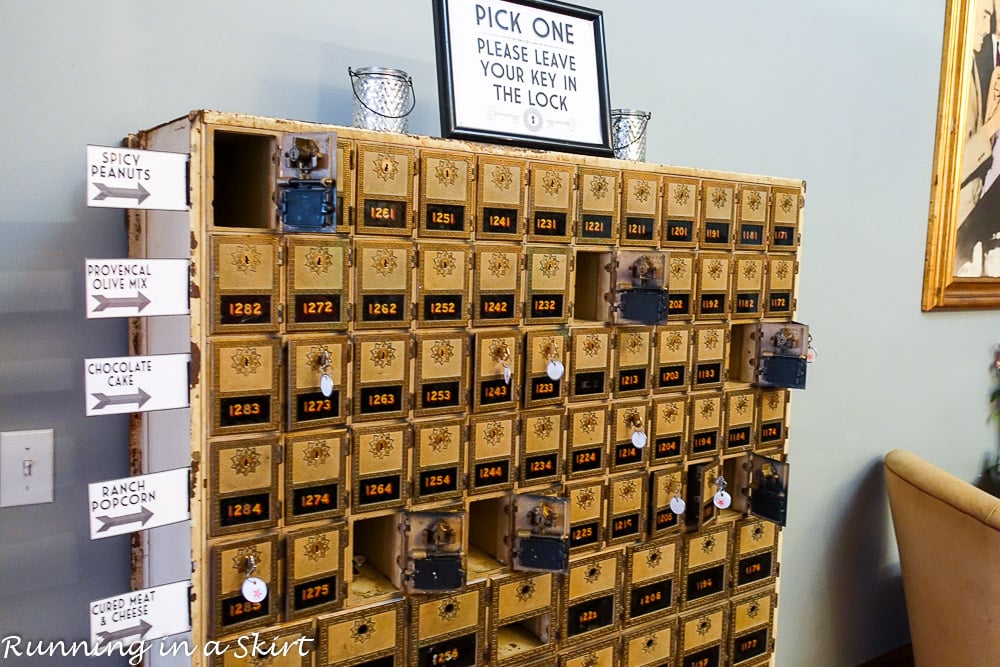 For dinner we went to The Marketplace, which has been around Asheville for forever... but never dissapoints. We shared a cheese plate...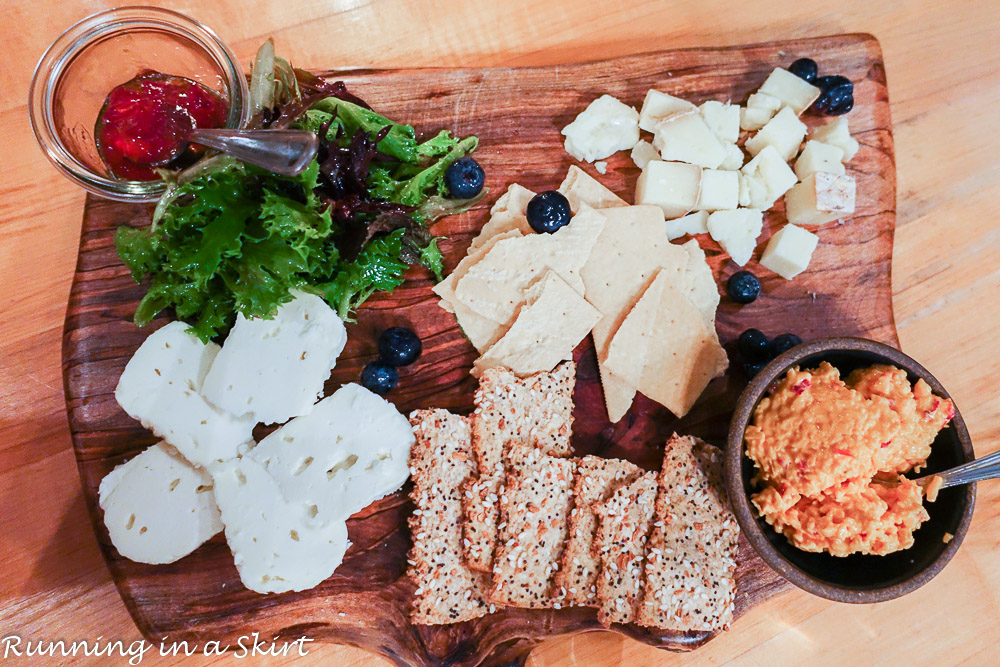 ... and scallops! So tasty.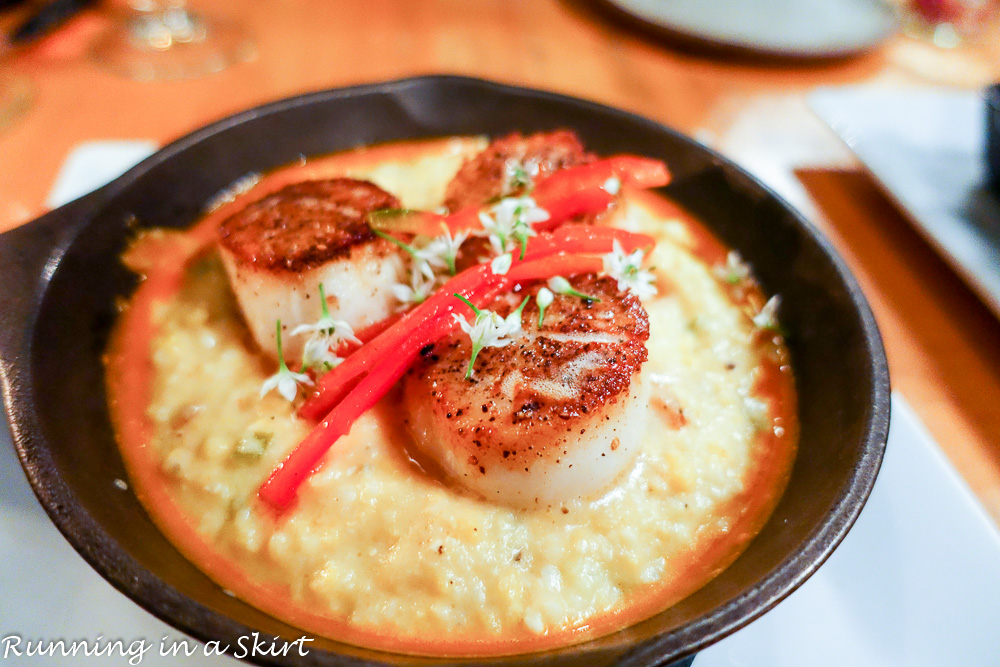 I woke up early Saturday and immediately turned on the tv to watch hurricane coverage. As a meteorologist and former Florida resident with family still living there, I was captivated by the storm. I made myself a cozy oatmeal bowl and got sucked into The Weather Channel.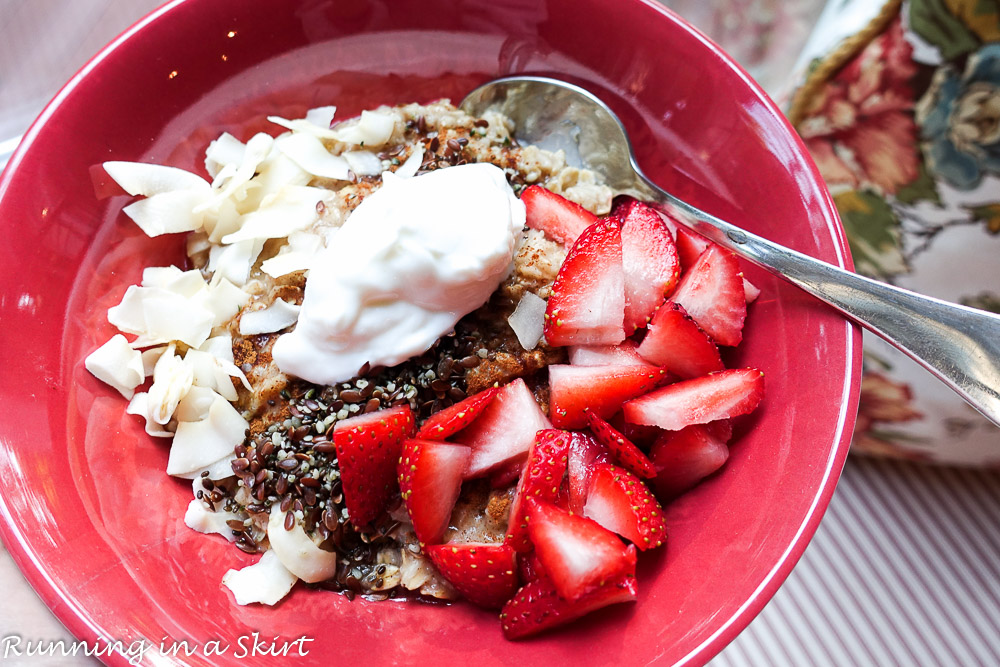 By mid morning I finally got going and took Makena for a long walk.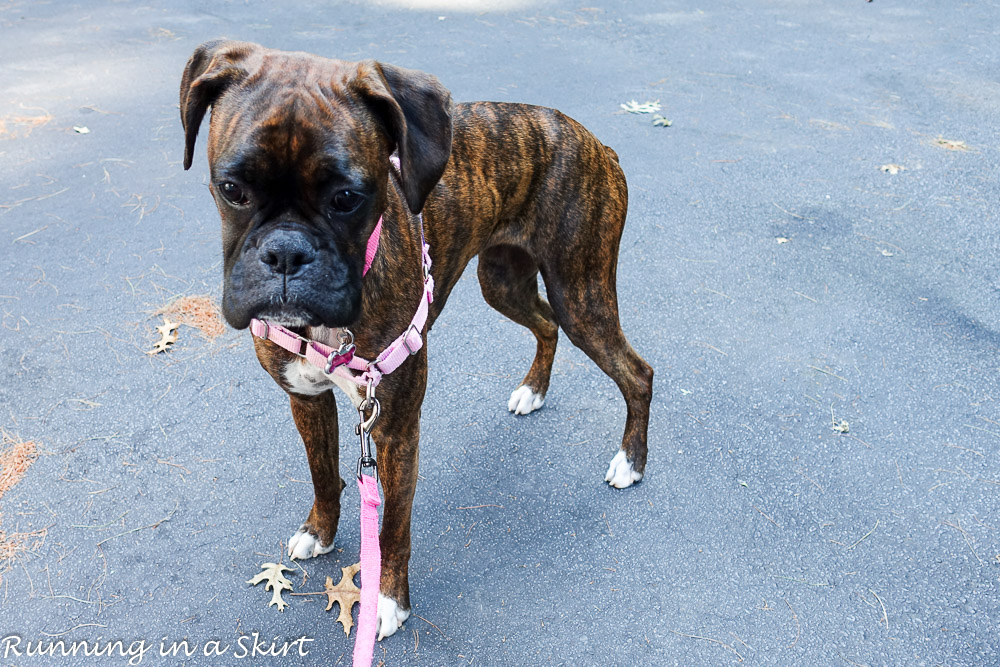 After walking I went to the grocery store and then spent the afternoon picking up a couple of closets that had gotten out of control messy with all the craziness of the past summer.
For dinner I went with some friends to a new restaurant called the Surf N Brew. They had all kinds of ocean fresh seafood like clams and oysters. There's not a lot of places to eat delicious seafood in Asheville, so I was thrilled that it was open. I loved it and can't wait to go back.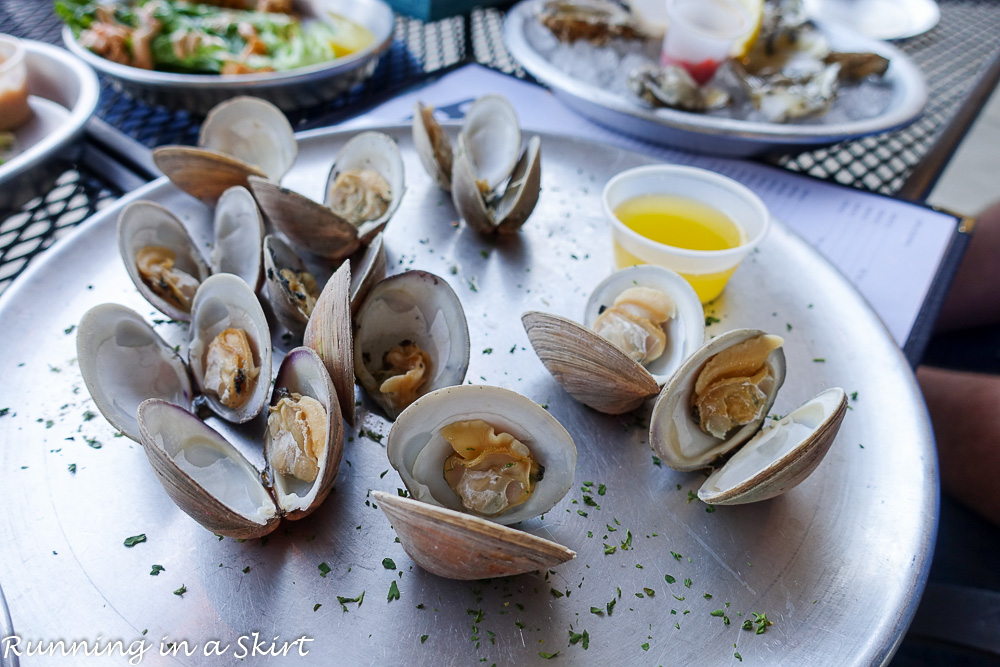 Sunday I woke up and went for my second run since the doctor cleared me to run again (after breaking my elbow) late last week. The run on Friday actually went pretty well and Sunday's run was very similar. I went super, super slow but was able to finish my 3 miles both times. On Friday I took a short walk break but on Sunday I didn't need to. I think being able to do the elliptical with the broken elbow really helped me keep at least a little endurance.
I'm a little more sore than I normally would be from a short run, but otherwise it is SO nice to be back at it. I don't even care about being slow.
After my run I went home, watched more hurricane coverage and eventually made a Target run. Our iron got black stuff all over it so I replaced that and also picked up a couple really cute new shirts for future Fashion Fridays.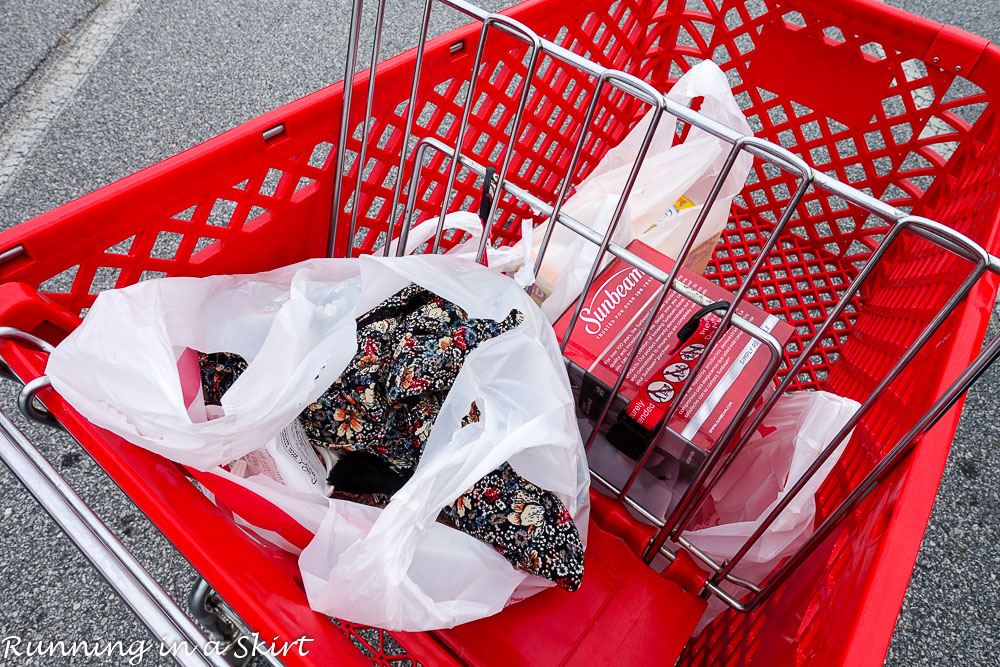 When I got back the other boxers in our neighborhood were out, so I brought Makena over to play. There are three boxers under 18 months on our street! They all love playing with each other.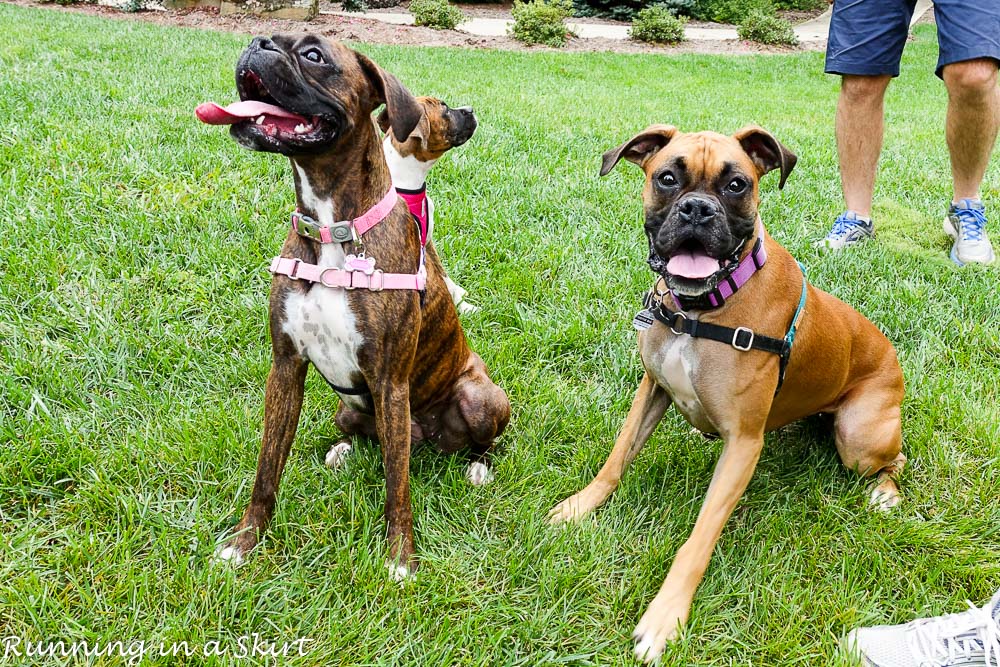 I tried to bribe them with treats to get a pictures... but yeah... they are boxer puppies...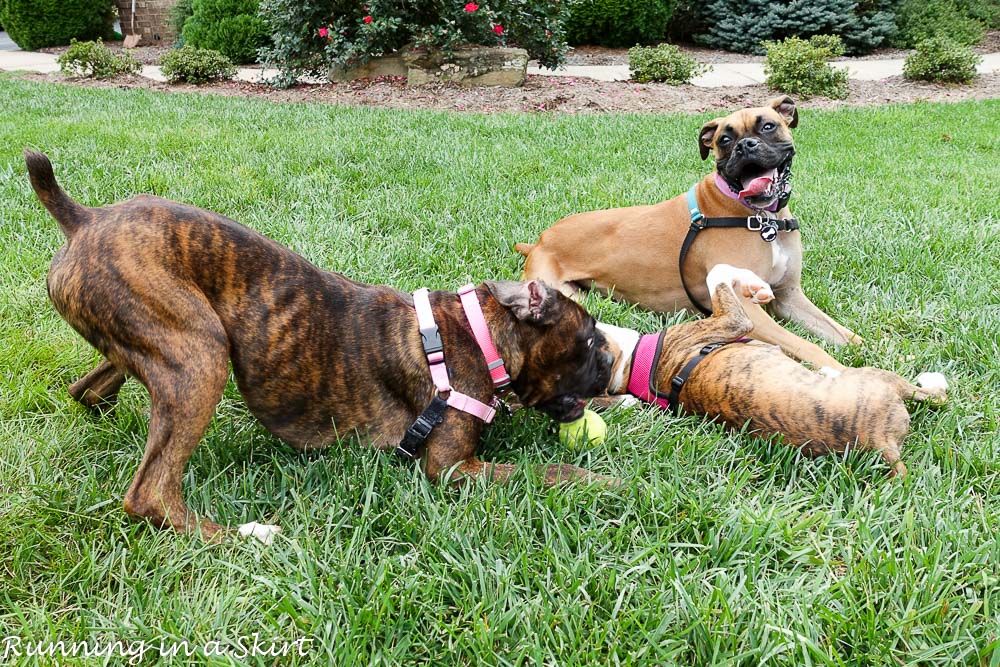 These three are so much fun! We love having instant puppy play dates on our street.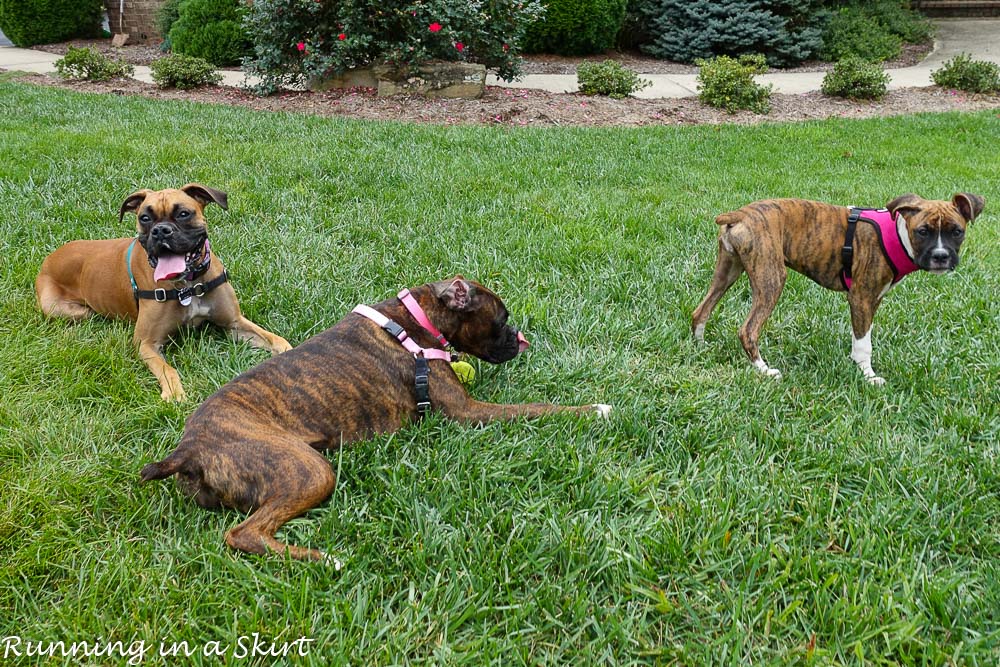 After finishing up this post I'm going to go watch hurricane coverage again (yes, apparently I'm obsessed!) and make some frozen pizza for dinner. I'm feeling all sorts of lazy tonight. 🙂
Stay safe everyone!
Coming up this week on Running in a Skirt...
15 Healthy & Vegetarian Game Day Snacks
How to Cope with Not Running
Lightened Up Pimento Cheese
First post in my Alaska series!
Your turn!
How was your weekend?