Hello from the Abacos!!!
I am waking up this morning in the Abacos, Bahamas, which is one of my favorite little corners of the world. The Hubs Mom is watching the babies for us for a baby-free long weekend trip! I am missing them like crazy, but I feel so blessed and grateful to be able to take this trip. We're traveling with our good friends Dan and Sommer. We arrived late yesterday (the Hubs flew us again) and are planning on taking a boat out today to explore. I'll be posting on Instagram Stories so make sure to check in there.
If you are curious about the Abacos here are the posts from my other trips there!
Before I left though I put together this month's Currently post for your reading enjoyment!
Currently I'm…
Reading…
I got a couple of books on baby feeding that I've been reading. I feel like I know nothing about what I'm supposed to feed them so I'm reading up. If anyone has any helpful advice, I'm all ears.
I started with A Smart Mom's Guide to Starting Solids and Baby Led Feeding. My pediatrician wanted us to start with purees first... so we did... but I'm hoping to transition to a more Baby Led Weaning approach as they get a bit older. I've also been trying to make some of their food, which after a couple of hiccups (I let all the water boil out of a pot steaming veggies and turned it black!) I feel like I'm getting the hang of it.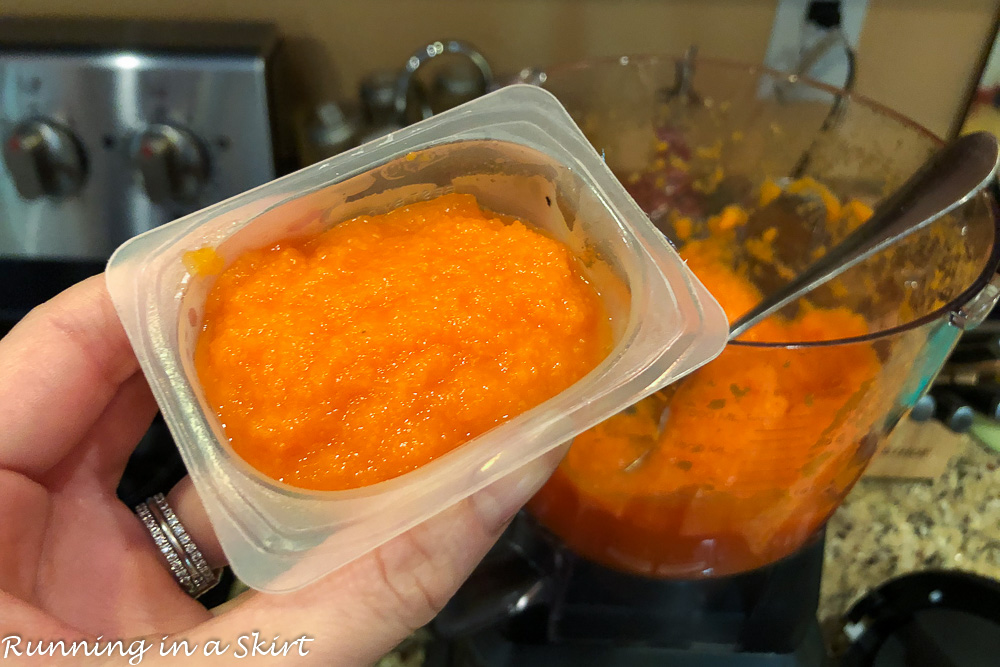 On a side note, the boys hit SIX MONTHS on Tuesday. How in the world did that happen??? I need to take their six-month photos when I get back.
Listening…
I put myself in charge of making our boat playlist for the trip which consists of a lot of Kenny Chesney... of course. One of the bars we boat to on the trip feels exactly like he sings about in this song.
Watching…
The Hubs and I watched Homecoming on Amazon Prime which neither of us really liked. Now we are watching Dead Like Me on Netflix and are both liking it a bit more. I love when shows have strong roles for slightly older women.
On a rare occasion when I'm watching TV by myself I've settled into watching Call the Midwife. So good!
Wearing…
Nearly 40 POUNDS of baby!!! I had to take the boys to the doctor when they got their colds and they weighed them both over 19 pounds. Apparently, the Hubs was a big baby, so we're thinking that's where they are getting it from. They are already getting hard to hold like this!
This is our Mother's Day photo. On a side note, my first Mother's Day was lovely too!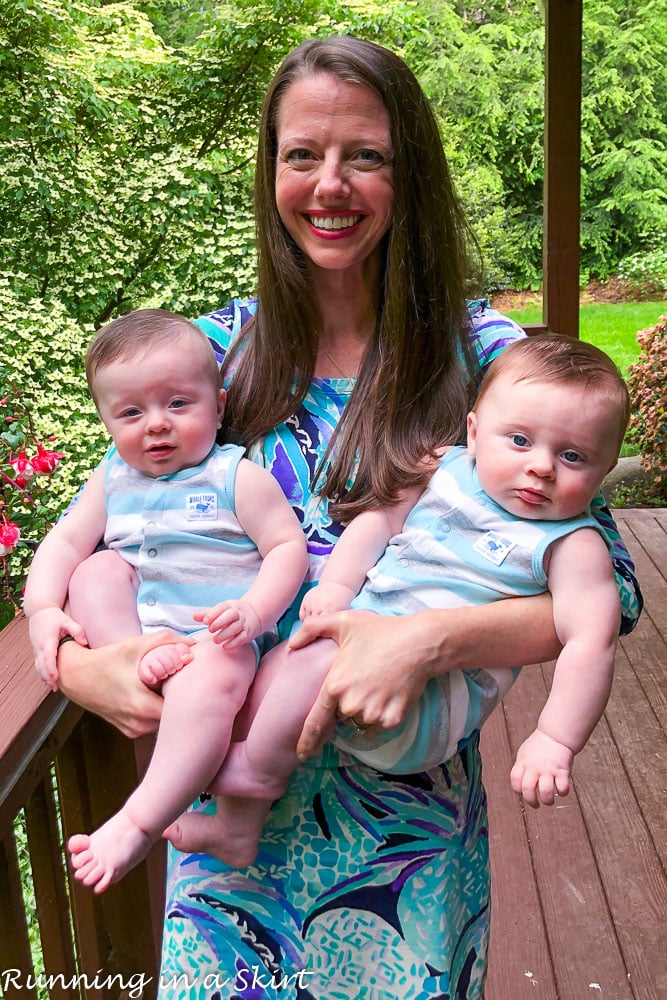 Eating…
I adore a good bagel. We recently discovered Joey's Bagel Shop in Fletcher and I'm kind of obsessed. I requested this sandwich for my Mother's Day breakfast.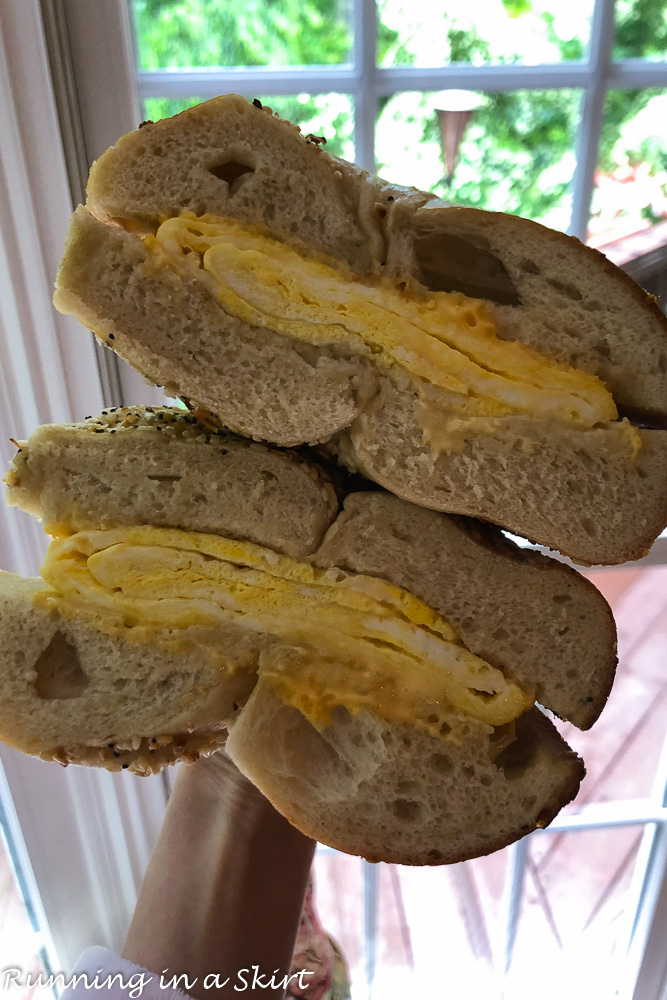 Drinking…
I've been drinking lots of water to try to stay healthy. The boys caught those colds last week and I was doing anything and everything I could think of to keep from getting it.
Now that we're on the trip though I have dreams of lots of Pina Coladas and Mojitos!
Indulging…
The Saturday before Mother's Day we got a babysitter for a few hours and had a lovely afternoon in downtown Asheville. We went to the Rustic Grape Wine Bar.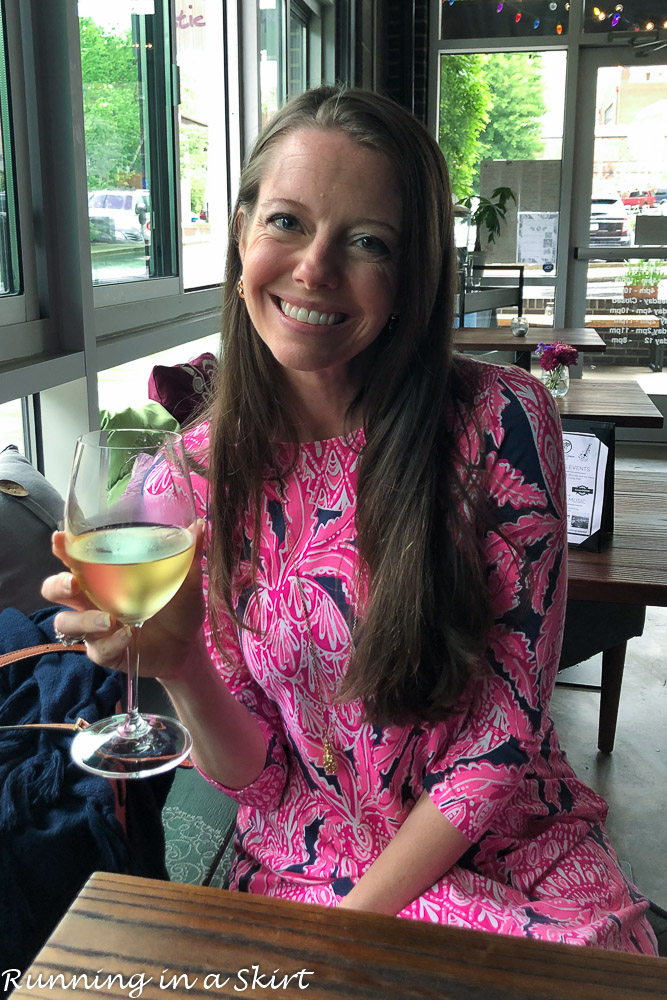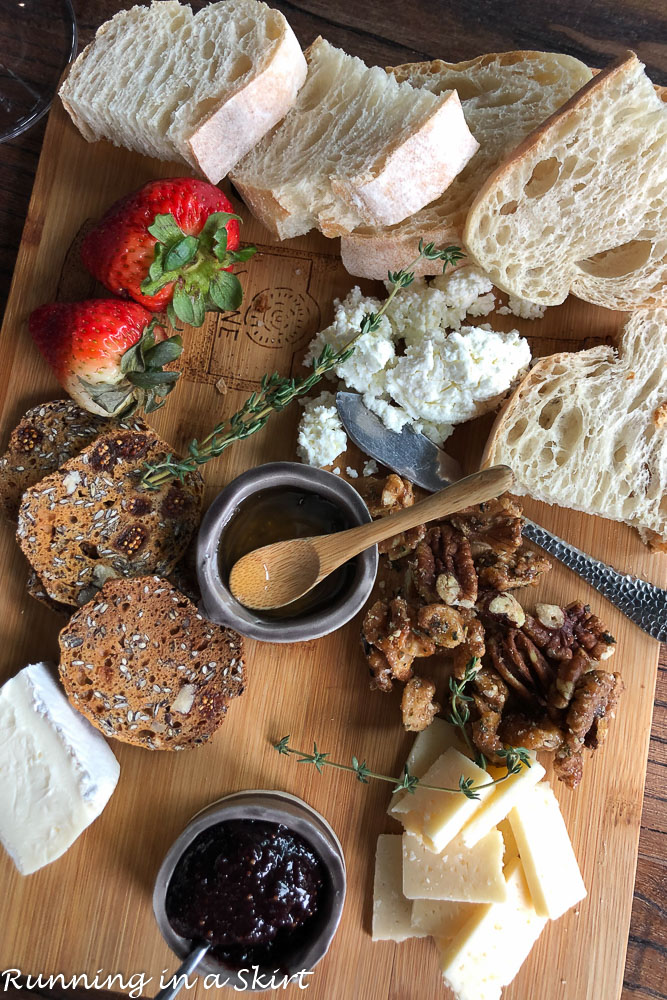 Their cheese board was really good! A nice cheese board is one of my favorite indulgences.
We also went tried another new restaurant in town. We weren't a huge fan, so I'm not going to mention the name but we did like their oysters.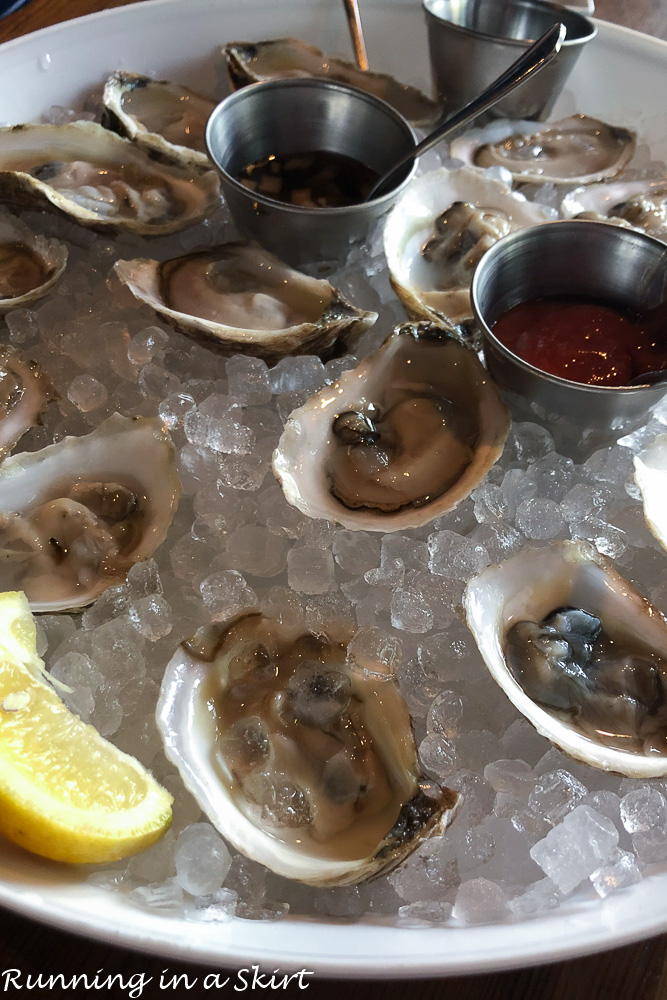 I feel like our date afternoons are helping us keep our sanity in the twin chaos!
Anticipating…
The boys keep getting cuter and more fun.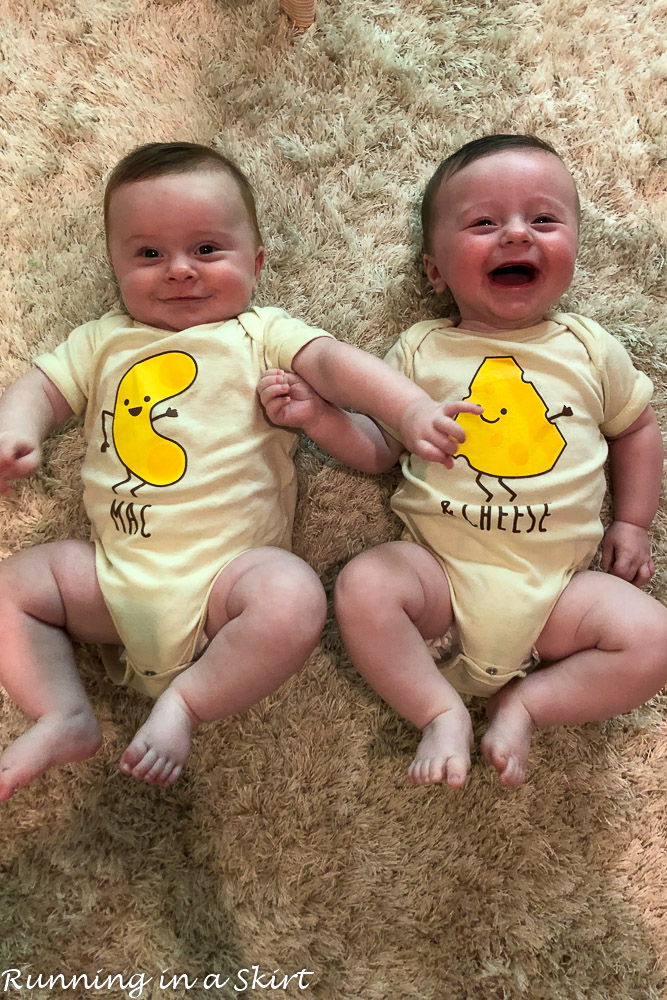 I signed us up for Kindermusik for the summer and I'm super excited to try it. I'm not sure how exactly I'm going to pull it off with two babies by myself, but I figured I've got to try.
I've found I shy away from doing things by myself with the two babies because it is HARD to take them out alone, but I'm feeling braver lately and am anticipating a summer full of fun. My Dad even got them these portable jumper things so we can take them places.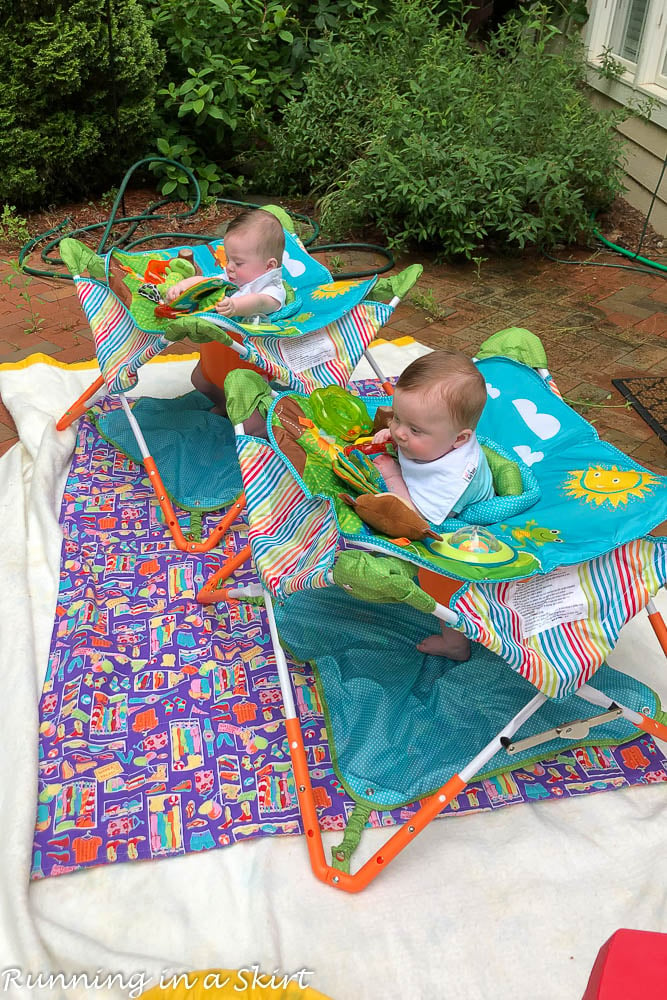 Praying…
I'm praying the babies don't give my MIL too hard of time and she offers to watch them again for us someday! I still can't believe we get to take this trip... I feel so lucky.
I hope you guys have a great weekend. I'll see you back here on Monday for a new recipe.
I've been doing a monthly Currently… post since August 2015. Catch up HERE! Thank you so much for reading today and for your comments.
This post does contain affiliate links. I will earn a small commission on purchases, but the price for you is the same and it costs you nothing. Thanks for supporting Running in a Skirt!
Your turn!
Answer one of the Currently… prompts above.