Hey y'all! I had planned to bring you another new recipe today (Did you try my decadent and secretly healthy Peanut Butter Chocolate Chip Blondies from Monday?) but life honestly got in the way. The Hubs and I are leaving town tomorrow for a baby-free trip to the Bahamas and I simply ran out of time to get all the photos edited and everything involved in formatting a recipe post. BUT I didn't want to skip a blog day so I decided to try something I hadn't done in a while... a blog survey! I got this idea from Ashley over at a Lady Goes West... so thanks, Ashley!
This survey is inspired by Vogue magazine's 73 Questions video series where celebrities answer rapid-fire questions that can be answered in under 10 minutes in only one take. Now I'm not claiming to be a celebrity BUT I do enjoy reading these posts about other bloggers so I'm hoping you'll still be interested in mine. Please share some of your own answers in the comments below so I can get to know a little more about you.
73 QUESTIONS
1. What's the best thing that happened to you this month? Going to Florida to visit my Family with the babies!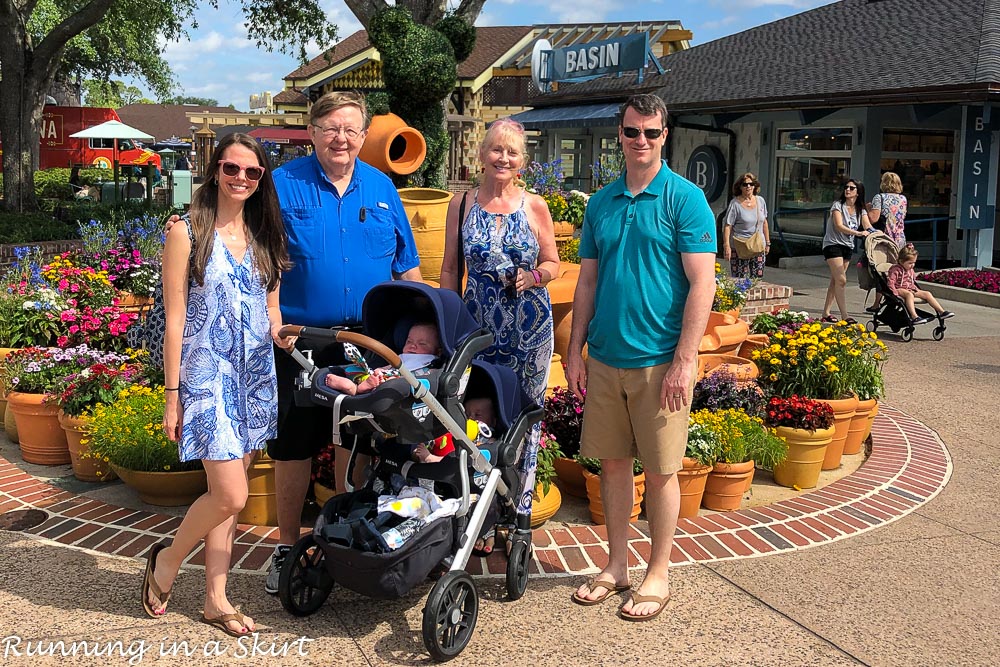 2. What's your favorite time of the day? Morning all the way. After working the morning shift for years I still get tired at night.
3. When are you most inspired? On a run. I can solve most of my problems in my head on a good run.
4. What's one of the biggest learning experiences you've had? Training for a running the Chicago Marathon. I learned so much about myself and what I'm capable of through the entire process... not just the race.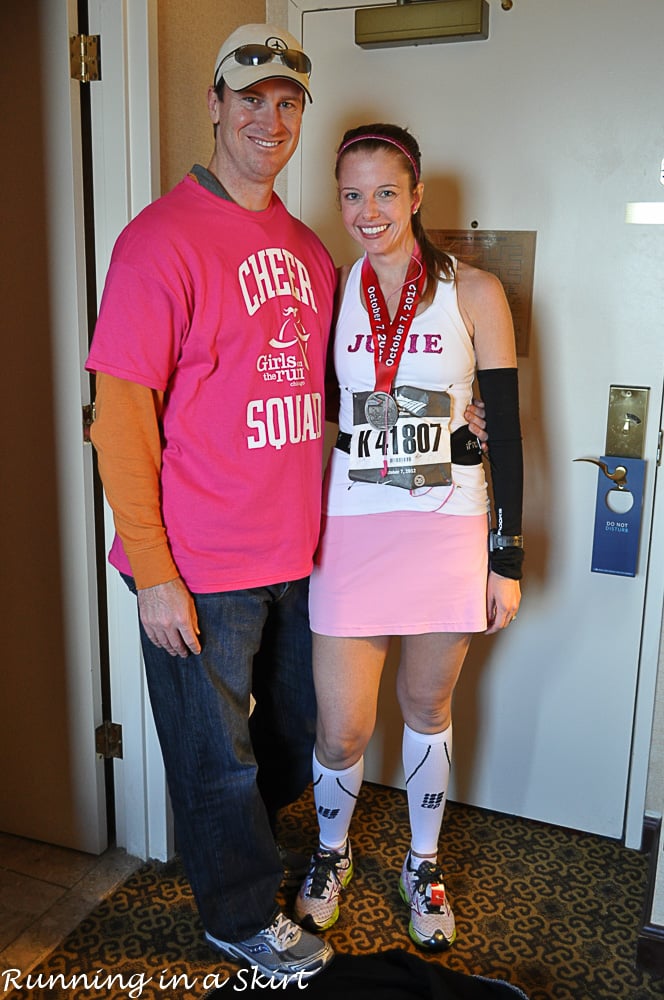 5. What's your favorite beverage? Tea- iced, hot, black, green, herbal... I love it all.
6. What's one vice you wish you could give up? Holding grudges.
7. What is your favorite birthday cake? Ice Cream Cake
8. What is one thing you still have from your childhood? A gold cross.
9. What is your favorite movie? Gone with the Wind. I haven't taken the time to watch it in WAY too long though.
10. What is something you can't do? A cartwheel. I never could.
11. Window or aisle seat? Window!
12. What makes you laugh no matter what? The movie Elf.
13. What's the one thing you wish you knew at age 19? That life isn't filled with rights and wrongs and there are a lot of gray areas.
14. What is your favorite song of all time? The Hawaiian version of Over the Rainbow.
15. What is your favorite holiday? Easter. I love everything it stands for and how it signals the start of spring!
16. What's heavily played on your music playlist right now? Kenny Chesney and Miranda Lambert
17. If you could raid one woman's closet who would it be? Carrie Underwood
18. Must have purse item? Lipgloss and my inhaler.
19. What did you want to be when you grew up when you were 12? A local news anchor. No joke!
20. What is something you will not be doing in ten years? Overpacking... certainly by then I'll learn the art of being a good packer... right?
21. What is an important life lesson for someone to learn? To accept the good and the bad. My Dad used to say "This Too Shall Pass..." and I got annoyed... but the older I get the more I understand the wisdom in that phrase. It helps you appreciate the good times AND handle the hard times.
22. How do you start your day? A cup of English Breakfast Tea.
23. Would you ever live anywhere besides North Carolina? Never say never... but the Hubs and I have no plans to move anywhere. The only two other places that I've ever contemplated moving are Hawaii and Hilton Head Island. Although at the end of the day, this is where we belong.
24. What is your favorite dessert? Ice Cream. It's a vice I don't want to give up!
25. Is there a dessert you don't like? Not really.
26. It's brunch! What do you eat? Huevos Rancheros if they have it.
27. Where was the best vacation you've ever taken? Hawaii (I loved each time I went!) followed by Switzerland.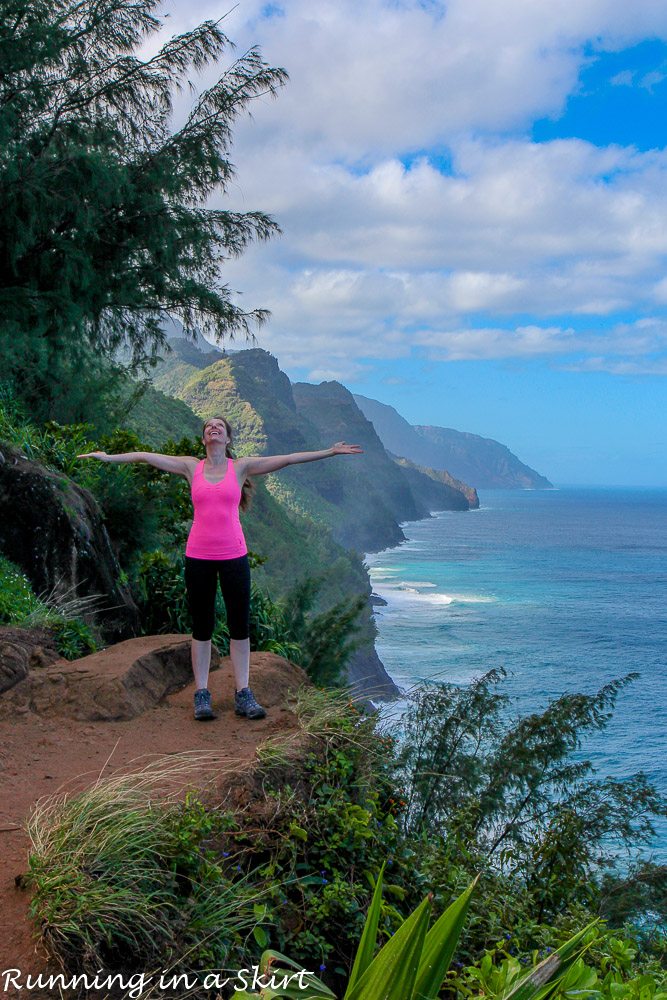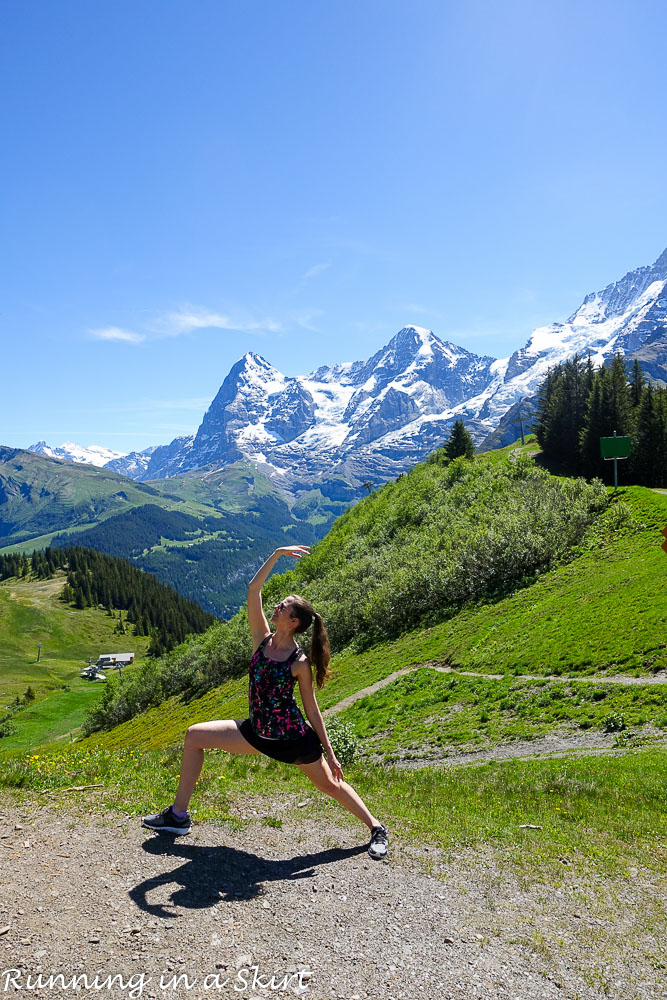 28. Favorite Disney animal? Pluto. I worked at Disney in High School and played him.
29. Leather or Lace? Lace
30. What did you read most recently? Next Year in Havana
31. Favorite solo artist? Kenny Chesney
32. What is something you're tired of? Not getting enough sleep. This too shall pass. 🙂
33. What's a city you wish to visit? London. I'm currently obsessed with all things royal. Clearly, THE Queen would like to meet me when I go-haha!
34. Heels or flats? I'd like to say heels, but it just hardly ever happens these days. I'm really a flip flops girl.
35. What's your favorite cocktail? Mojito or Moscow Mule depending on the season.
36. What do you do on a rainy day? Run on the treadmill and find ways to entertain the babies inside.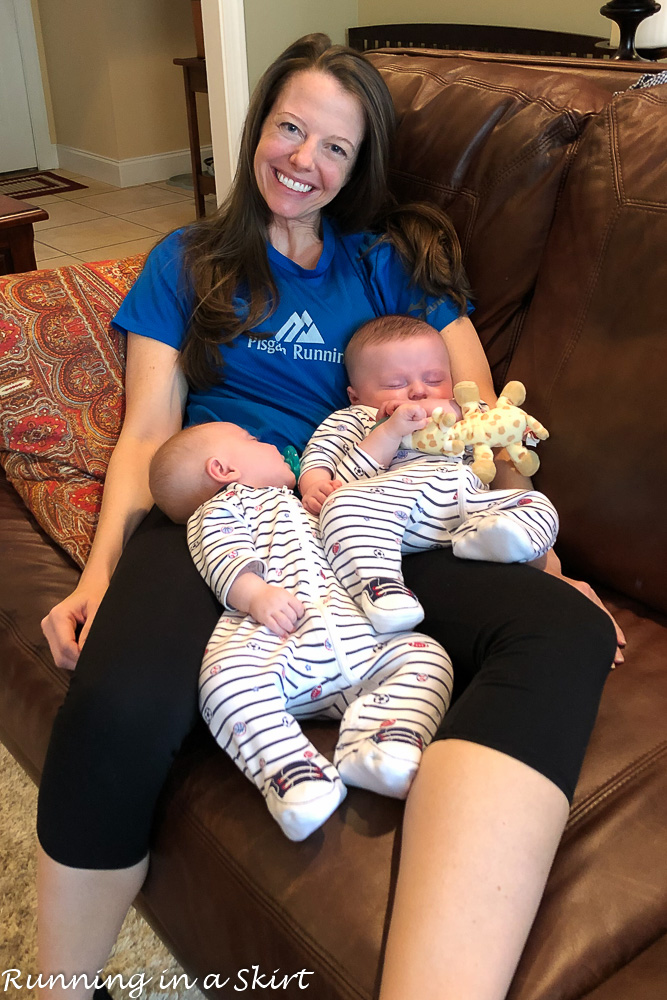 37. What's your favorite exercise? Running
38. What was your worst subject in school? Math
39. What is your spirit animal? Butterfly
40. What do you usually eat for breakfast? Oatmeal or greek yogurt and fruit or Special K cereal and fruit. On the weekends I make eggs.
41. What do you usually eat for dinner? Some of my favorite meals in dinner rotation are salmon with a baked potato and salad, kale pasta, stuffed portobello mushrooms or taco soup.
42. Cooking or Baking? Cooking all the way.
43. Favorite baked good? Cookies
44. What is something you wish you could be good at? Singing... My Dad has an amazing voice and I always wished I had gotten even a sliver of his talent. I'm tone deaf.
45. Skiing or Surfing? Surfing for sure!
46. First celebrity crush? Jonathan Brandis from the Ladybugs movie
47. If you were not a blogger, what would you be doing? I've thought getting my yoga teaching certification would be cool! Although taking care of these cuties are my top priority right now.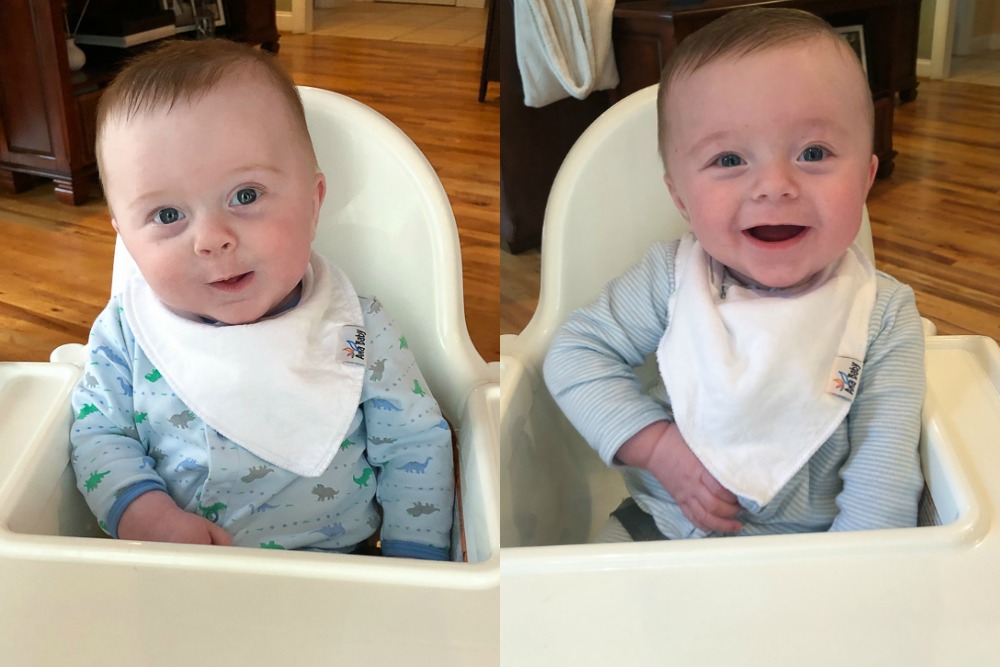 48. What color was your prom dress? My Junior year it was red and my Senior year it was periwinkle purple.
49. How do you manage stress? Running. I also love a good studio yoga class although I haven't had time to go since the babies arrived.
50. What do you do to relax? Watching a movie in my basement.
51. What's your biggest regret? Not finding ways to travel more in my 20's.
52. What's something you always travel with? A pillow. I've literally dragged a full-size pillow around the world because I have trouble sleeping on different types.
53. What's one fashion trend you can't embrace? Ripped jeans... they are just not for me.
54. Best fashion advice you've ever received? Don't always follow the trends. Timeless fashion can be much more valuable!
55. What is your current favorite piece of clothing that you own? THIS new Lilly romper I got for Mother's Day.
56. Shoes or Bags? Currently, shoes although I'm not into either as much as I used to be. I used to have a problem with both.
57. Favorite snack? Honeycrisp Apple
58. Television show you've binged on recently? Fuller House
59. Who do you turn to when you're sad? The Hubs and Makena :-). How can I stay sad with these faces?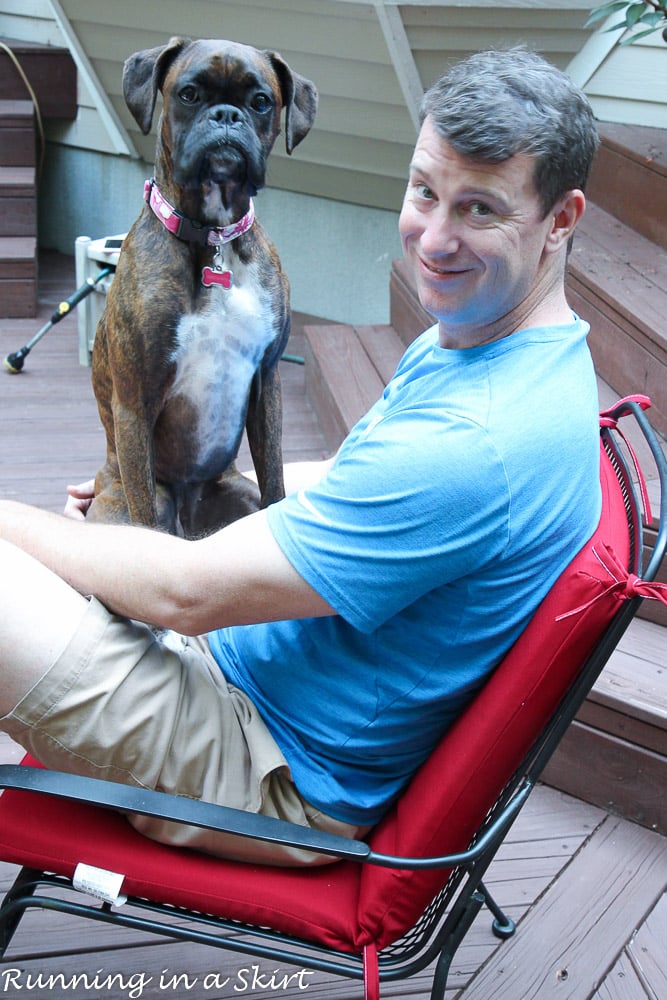 60. Favorite food? Mexican food
61. Vintage or new? New
62. What is your Kryptonite? Chips and Salsa. I literally can't stop myself at a restaurant.
63. What are you most enchanted by? Travel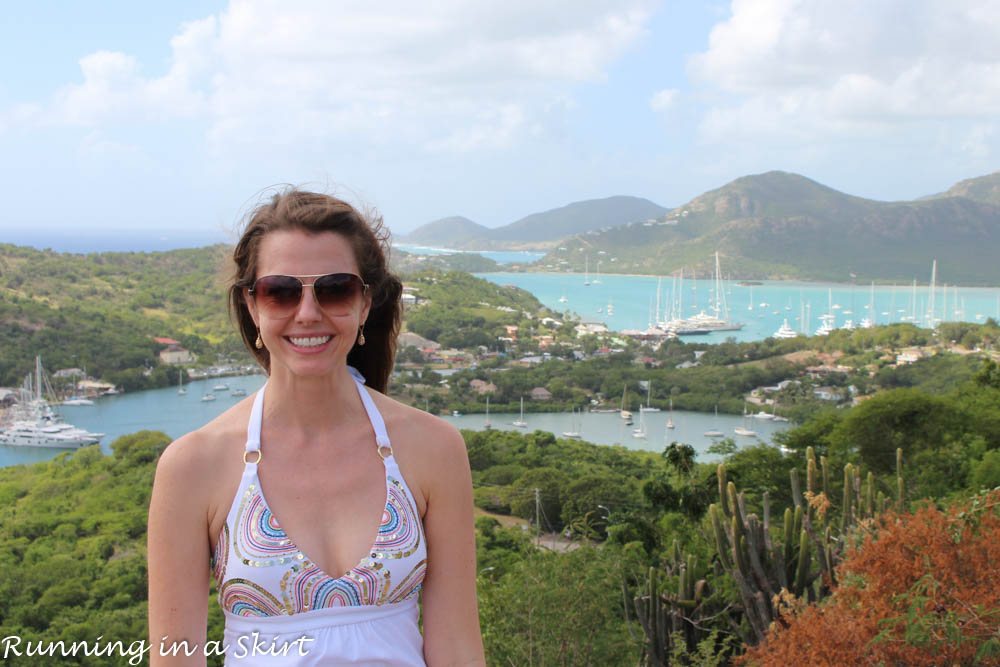 64. What is your biggest strength? If I decide to do something I become very dedicated to it.
65. What is your biggest weakness? If I decide to do something I can become too dedicated to it - lol!
66. What are 3 words to describe living in Asheville? Adventure, beautiful, fun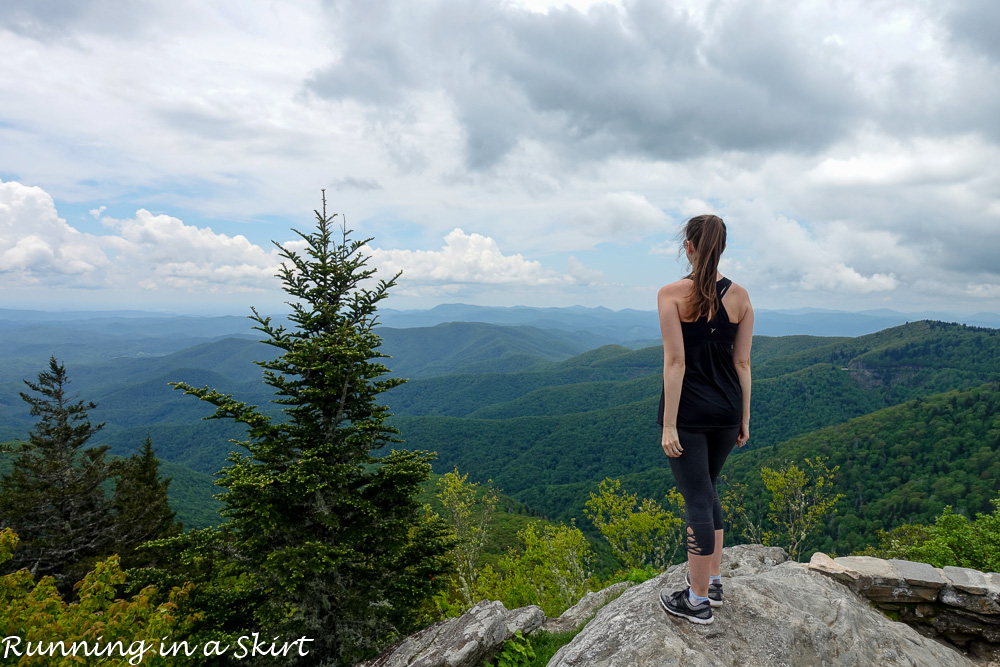 67. Cutest thing on planet earth? Puppies
68. Favorite color? Pink
69. Best first date idea? Going to a winery or brewery. Although I am very glad I don't have to go out on first dates anymore.
70. Do you like surprises? YES!
71. What do you first notice about someone when you meet them? Their eyes.
72. What's your guilty pleasure? A nice fancy cheese plate and glass of good wine.
73. What's your favorite thing in the world? Other than my family... travel!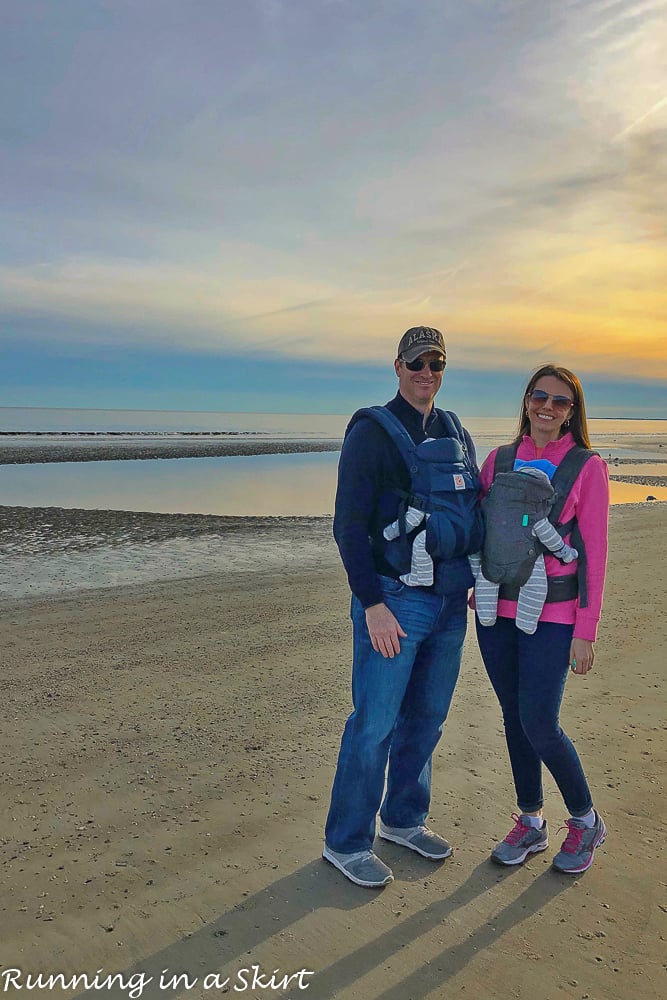 Your turn!
I'd love to learn more about you! Answer some of the questions above in the comments below.