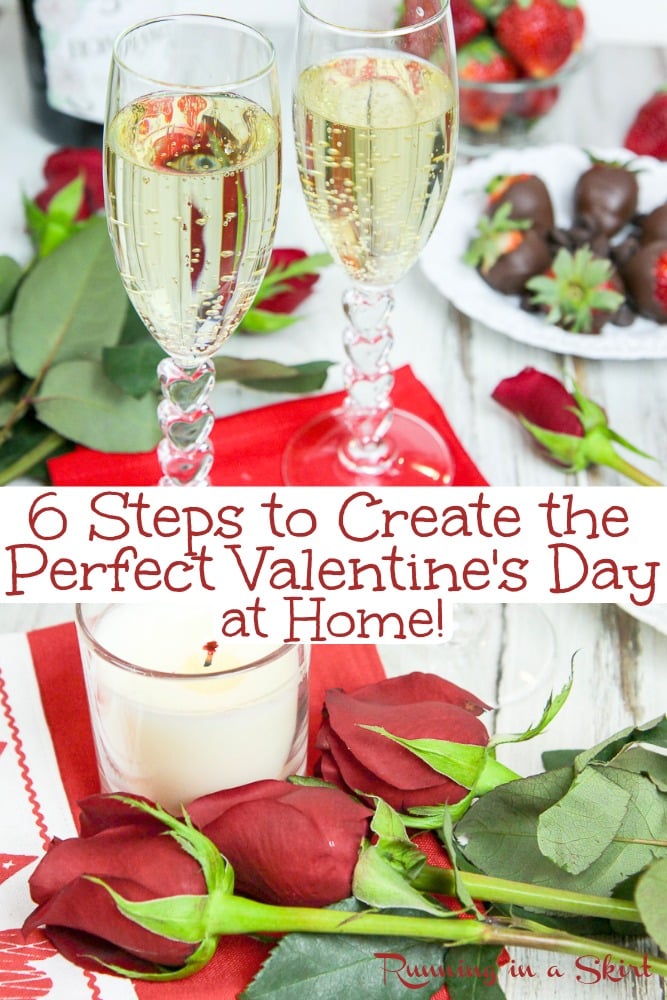 Skip going out this year! Here are 6 Simple Steps to the Perfect Valentine's Day at Home.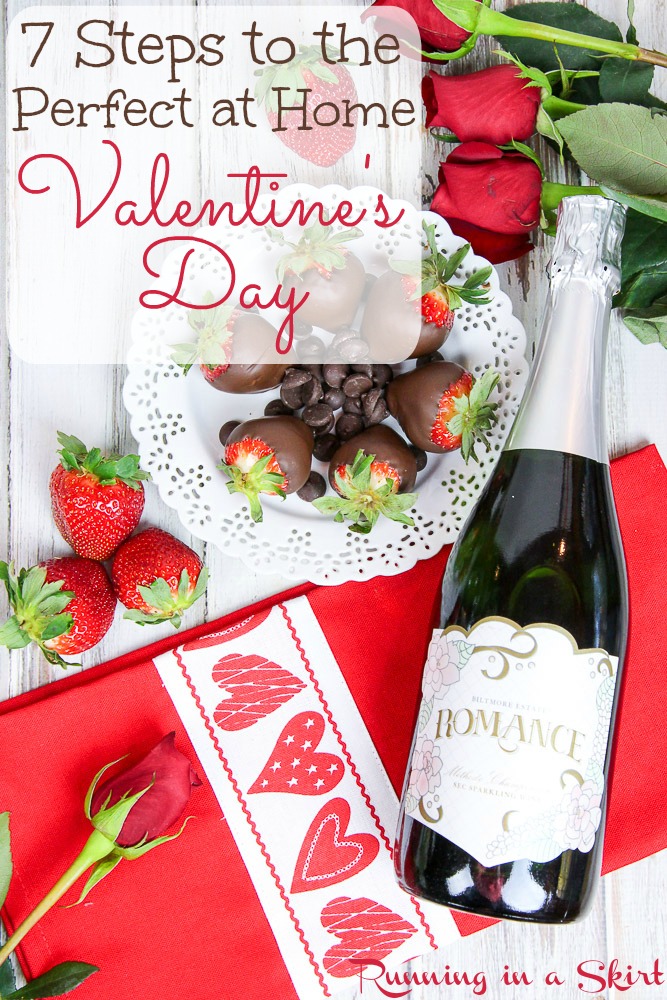 Hello! Hello!
I asked you guys on Instagram last week what your honest opinion of Valentine's day was and it seemed like a lot of you didn't go all out for the big day. It can be expensive, crowded and overwhelming. Honestly, those are the same reasons the Hubs and I have never gone out for Valentine's Day. I think a couple of years in a row we got burritos for take out because he knows that's my all-time favorite food. Yes... for real!! True love at it's finest. haha! Regardless of what you eat, Valentine's Day at home is the way to go.
While I don't like to make a big fuss about Valentine's day, I still love a good cheesy holiday. I feel like there are some really easy ways to make the day feel a bit special without even leaving your house. And honestly, you don't have to spend much money to make that happen. The biggest thing is to really spend time together doing what you love!
With that in mind, I thought I'd help you out with some great ideas for a simple, yet memorable Valentine's Day at Home.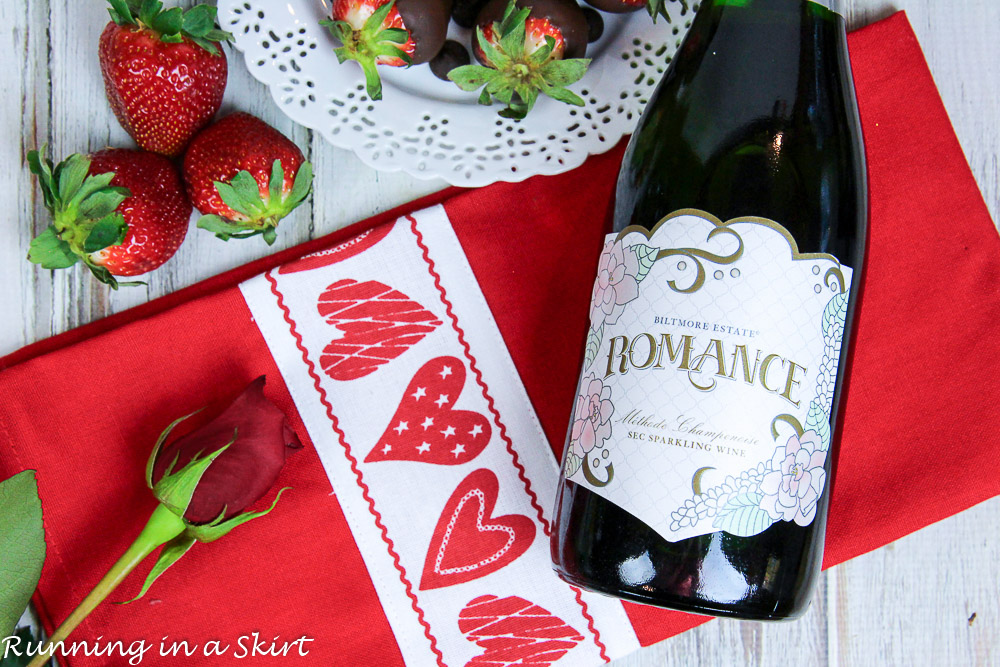 7 Steps to a Perfect Valentine's Day at Home
1. Don't Skip Flowers
Getting flowers on Valentine's Day doesn't have to be a big deal. Since the prices can be marked up, go to your favorite grocery store earlier in the week and pick up a bouquet. It's possible to find options for $20 or less.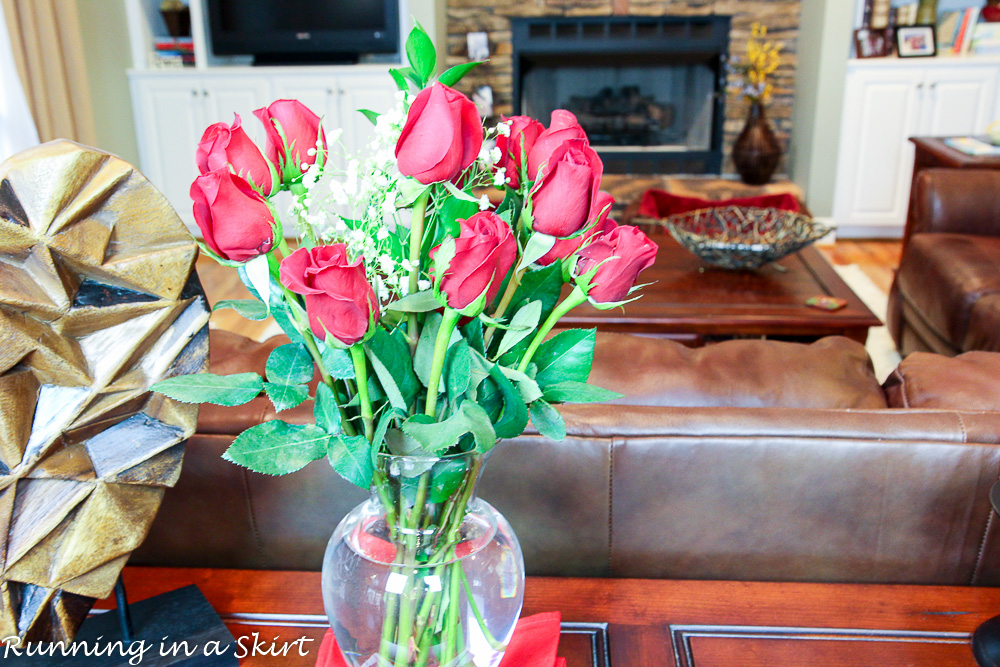 No need to spend a bunch of cash on a big arrangement right now when the prices surge. Arrange them yourself in one of thousands of vases you already own. In my opinion fresh flowers are kind of a requirement for Valentine's Day. They set the mood and make the day feel romantic.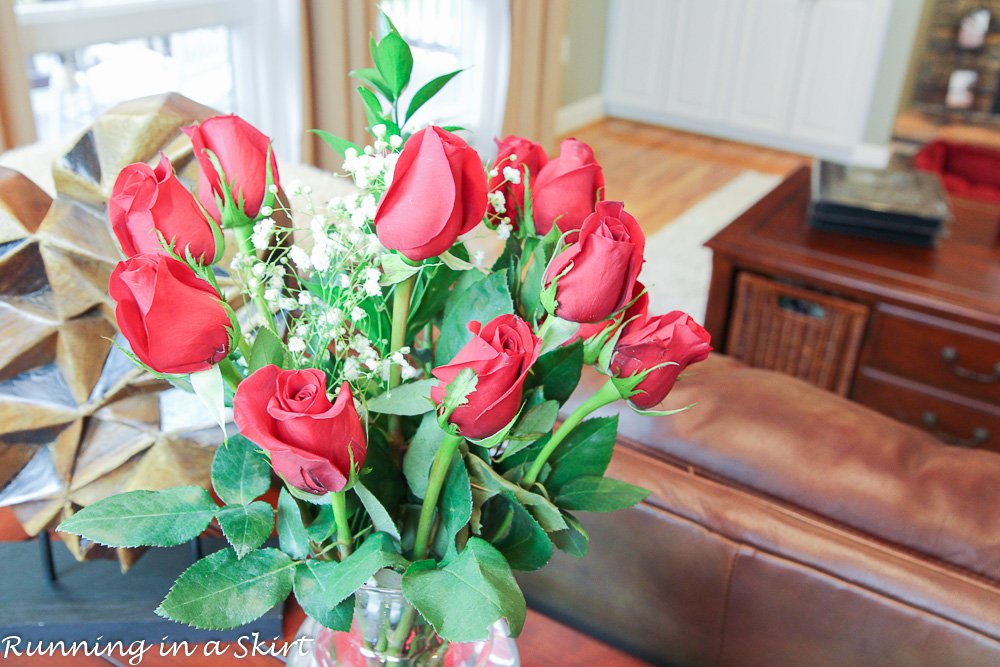 If you are single, buy your own flowers. Trust me, it's worth it.
2. Open the bubbly
A nice bottle of champagne, sparkling wine or prosecco (<---Italian bubbly that is often cheaper and just as good!) can go a long way to make your Valentine's Day at home a little more dreamy!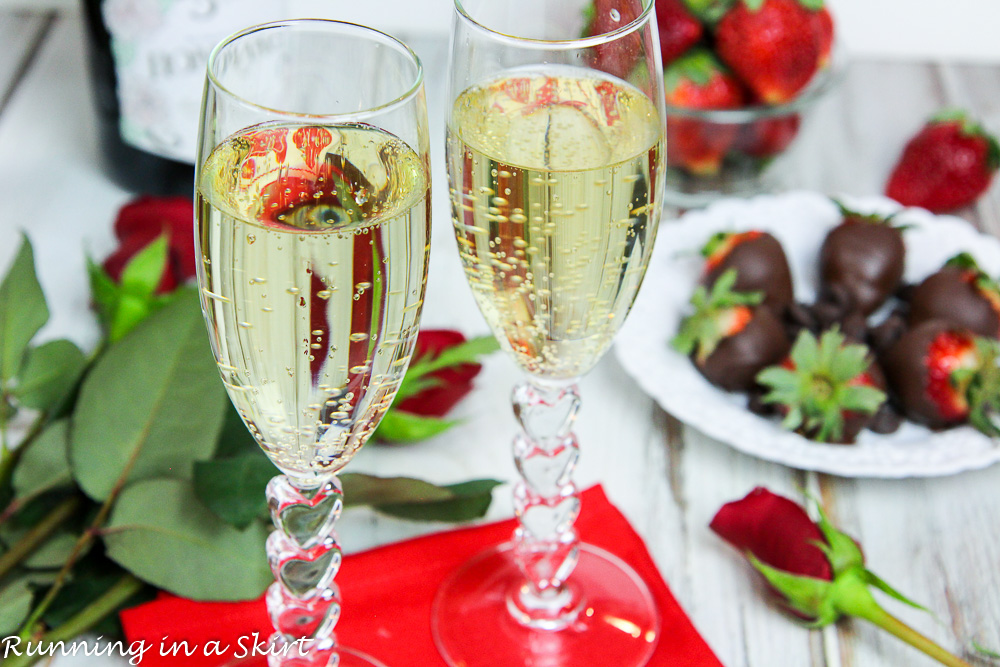 This is another small gesture that makes the day seem special, without that much effort or cost!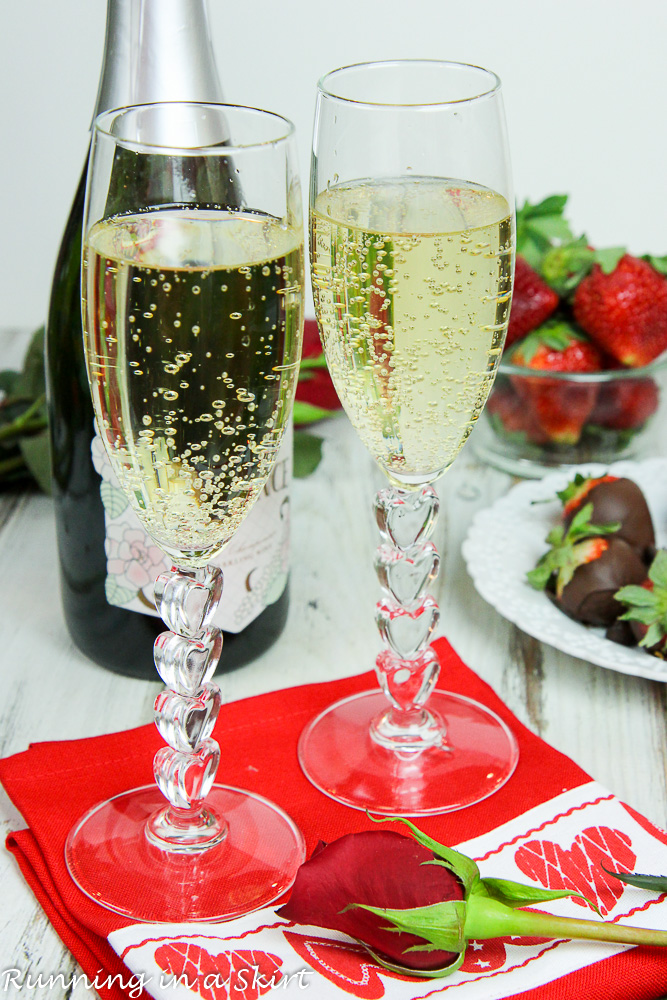 3. Cook a new recipe
Eating out on Valentine's Day can be expensive and crowded. I'm all for eating in on Valentine's Day. To make your Valentine's Day at home special, find a new recipe or two that you can cook with your sweetie.
Try this for a pescatarian menu--->
Kale, Strawberry & Goat Cheese Salad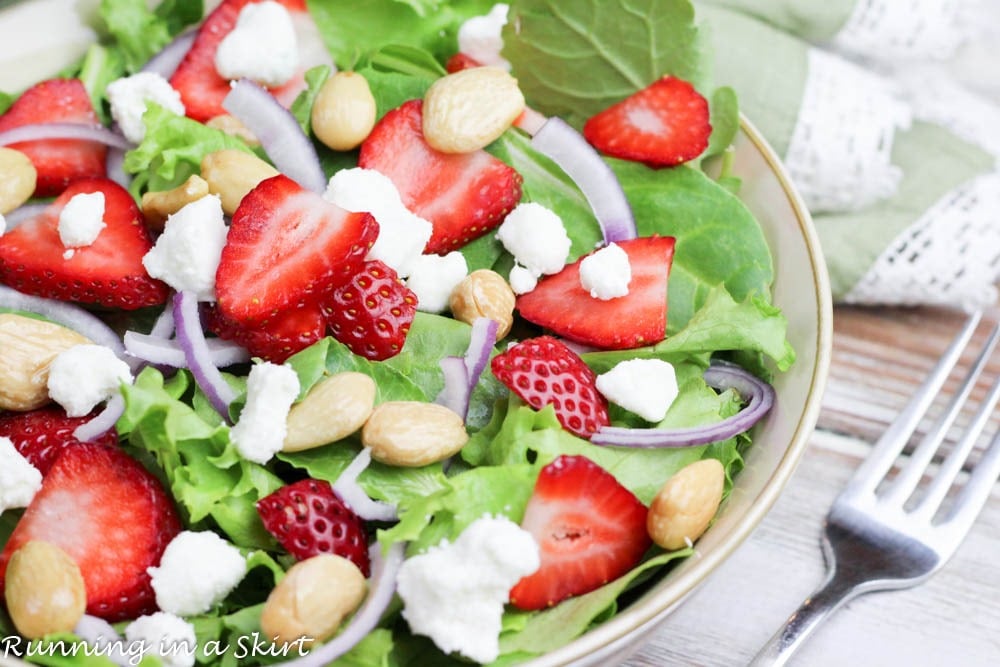 Salmon with Greek Yogurt Dill Sauce
6 Ingredient Healthier Twice Baked Potato
Roasted Lemon Parmesan Broccoli
Try this for a vegetarian/vegan menu--->
Crispy Sheet Pan Gnocchi and Vegetables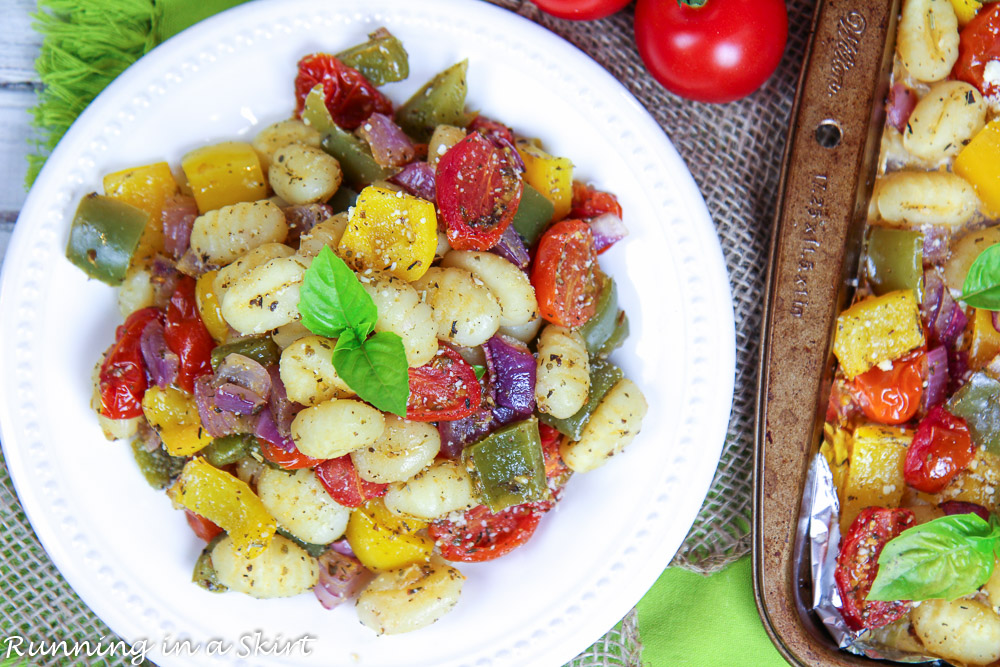 Dessert--->
Healthy Valentine's Day Truffles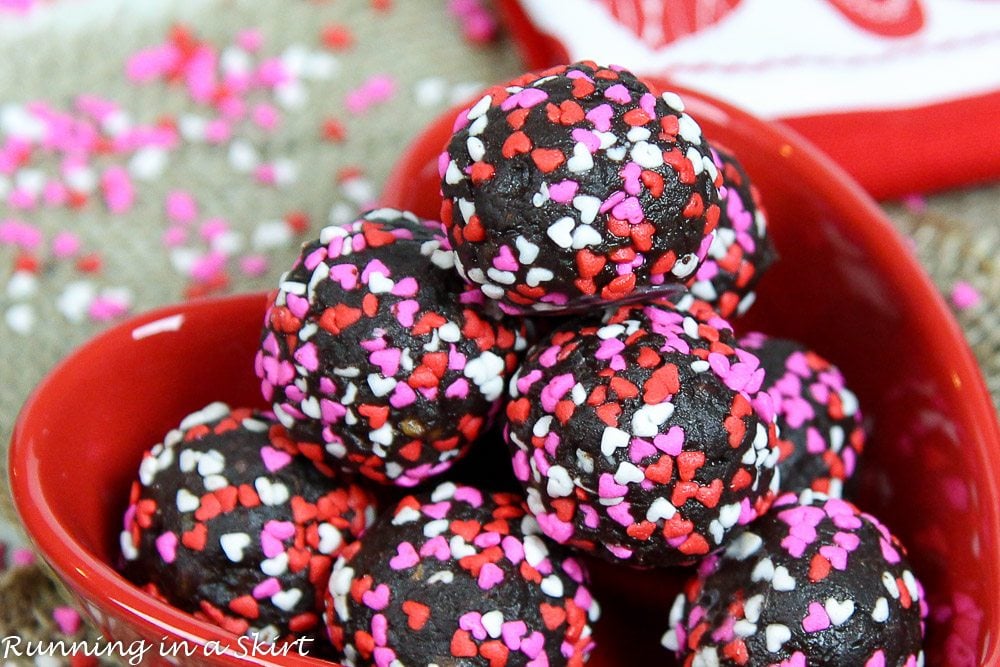 4 Ingredient Raspberry Greek Yogurt Bites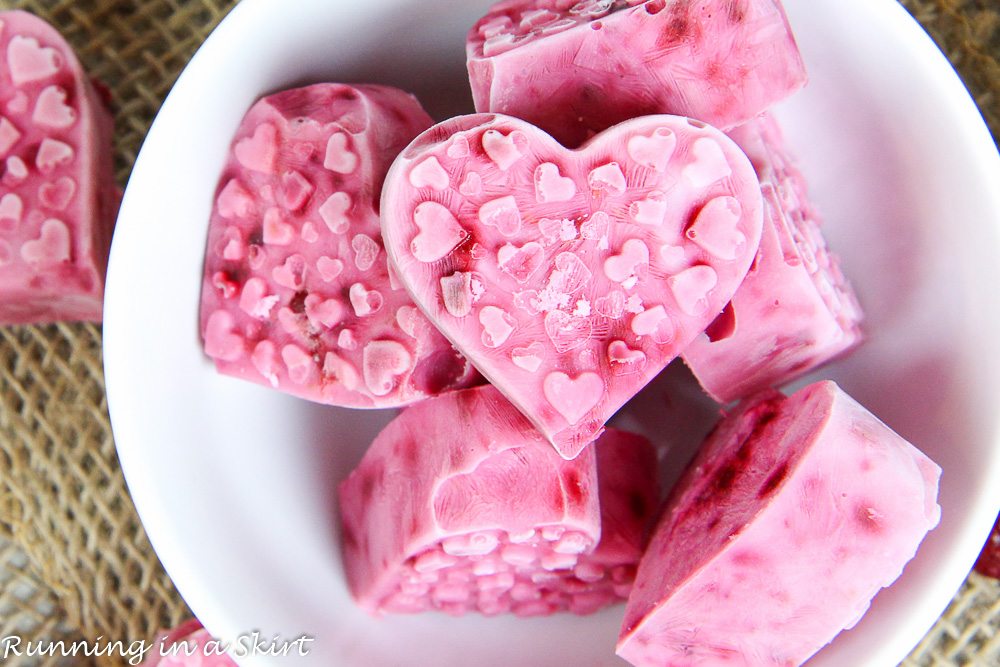 4. Make DIY Chocolate Covered Strawberries
For dessert, make chocolate covered strawberries!
Ohhhh my goooodddness guys. I just figured out how easy it is to make chocolate covered strawberries at home. These literally took me 10 minutes to make.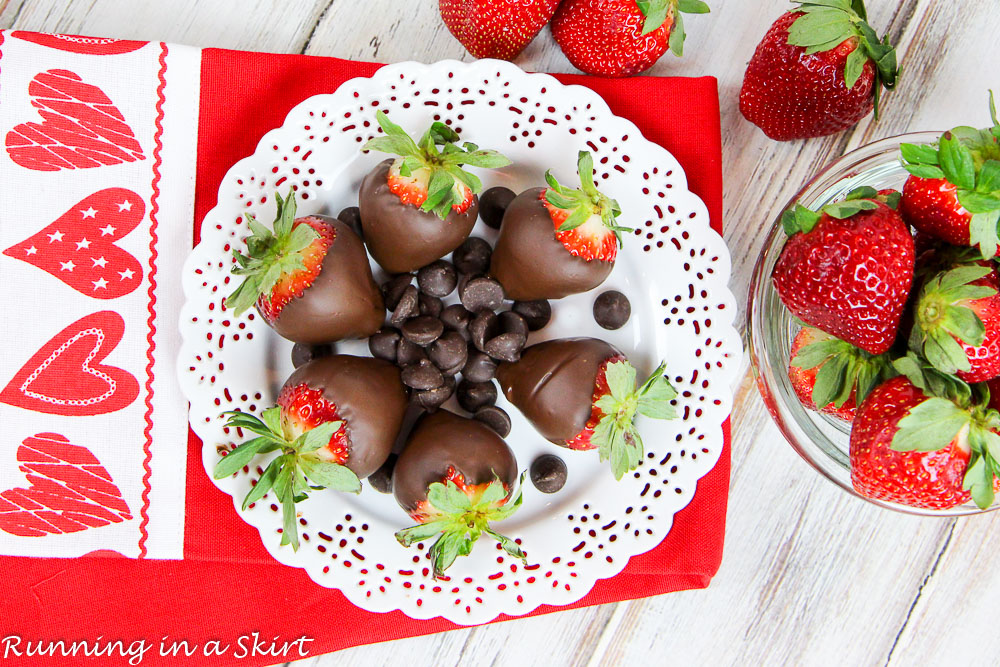 The first step is washing and drying your berries. Second, you get a couple of handfuls of good dark chocolate chips and put them in a microwave-safe glass bowl with a flat bottom. Next, you microwave the chocolate in 20-second increments until it's melted... checking and stirring it after each interval. While you are melting the chocolate, lay out a piece of wax paper on your counter.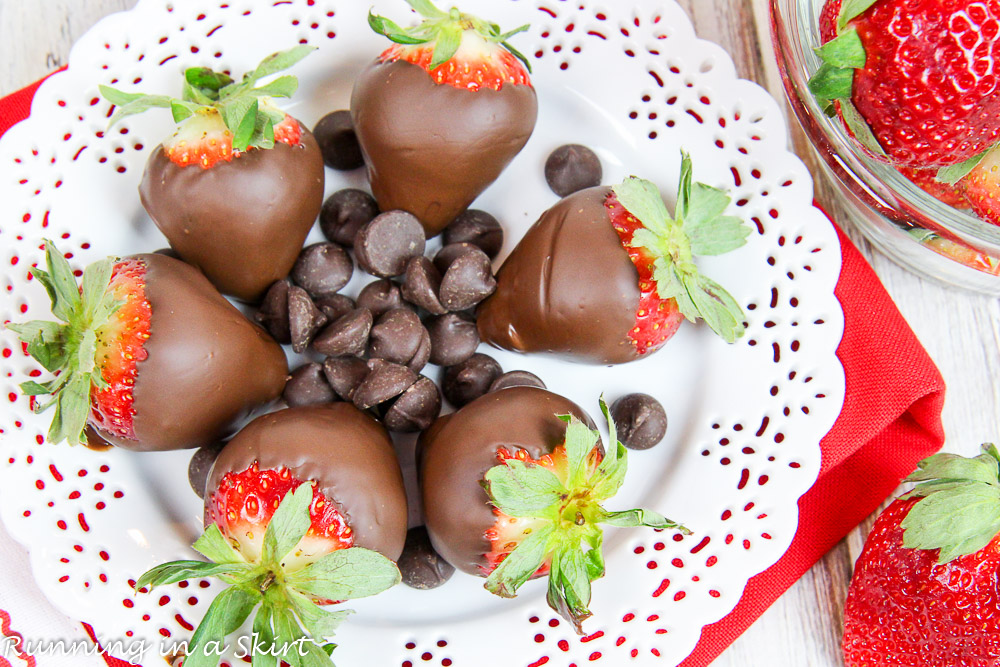 Once the chocolate is liquid, you grab it by the green stem and twirl it in the chocolate until it's covered. Place it on the wax paper to get hard again!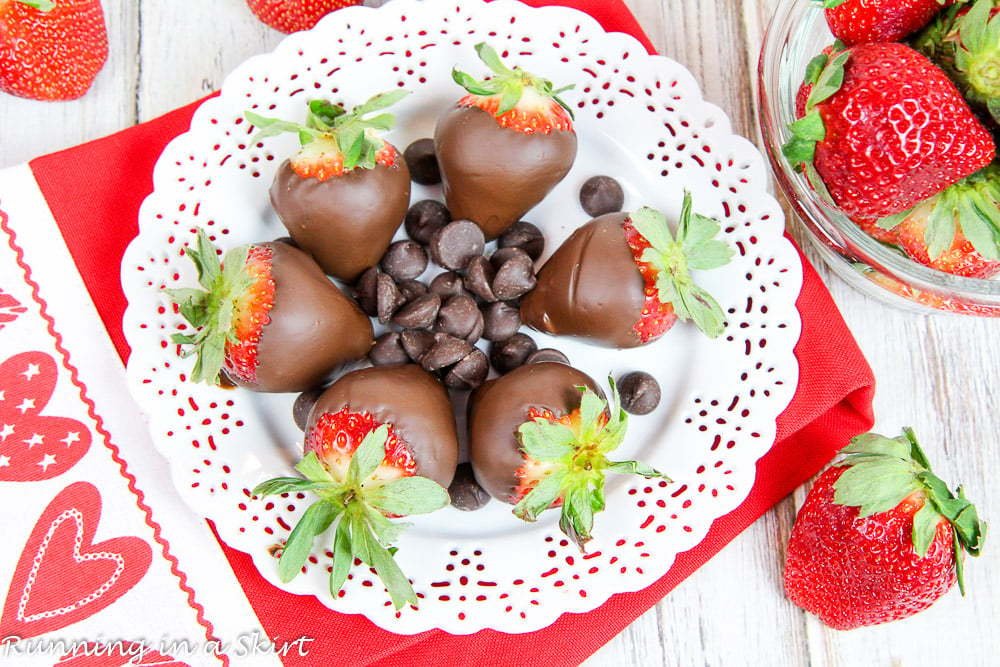 That's it!!! So simple and a great DIY hack. Is there anything more sweet and romantic as a plate of these?
5. Light Candles
Candles are so romantic! Gather up the candles in your house and start lighting. Some mood lighting can transform your everyday scene into something special.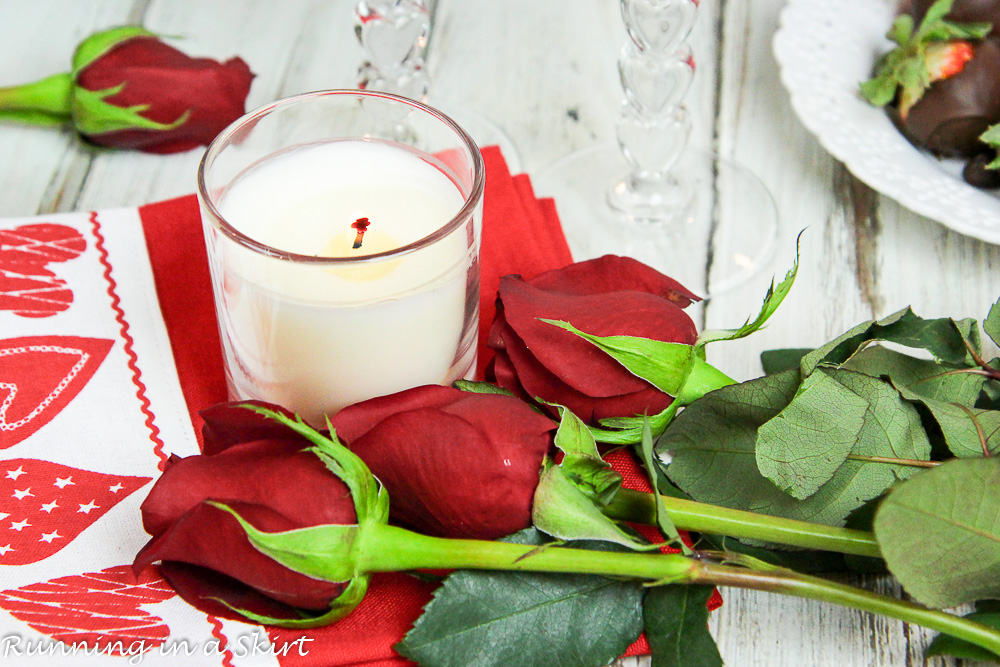 6. Create a Home Spa
Turn your own bathroom into an at-home spa with more candles, roses and bath salts! What happens next is up to you ;-).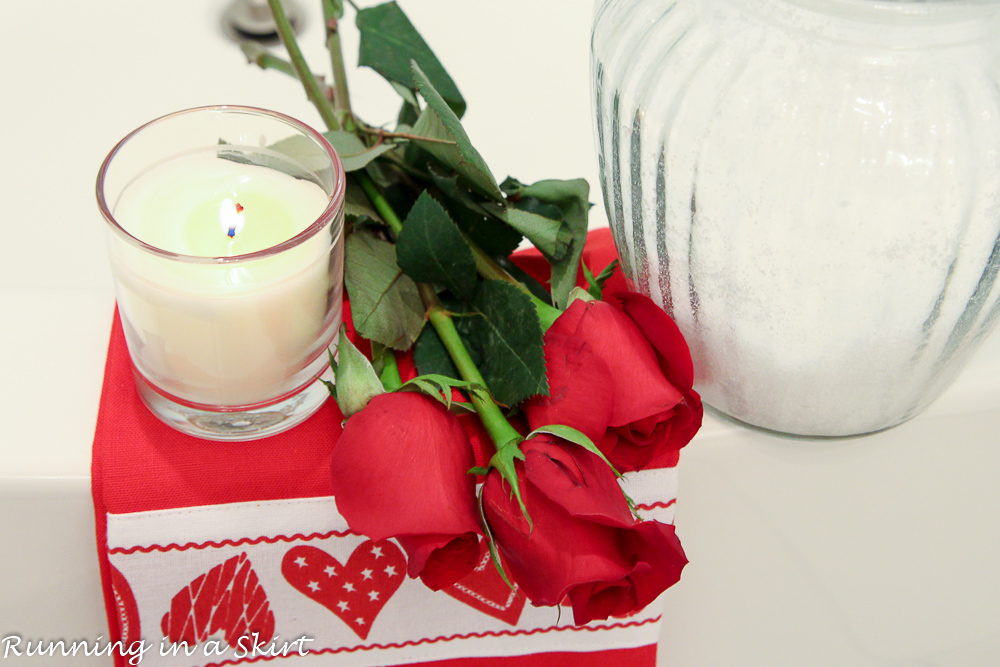 7. Watch a Romantic Movie
After all your Valentine's Day at home fun, sit down and enjoy a romantic movie at home. Going out to the movies is great, but it is much more intimate to actually spend time at home. Just plan ahead and agree on a movie ahead of time so you don't play the "I don't know what do you want to watch?" game. Find something new or maybe even rewatch a movie you saw early on in your relationship. Whatever you pick just make sure to skip your normal Netflix routine and pick out something special. Also, keep the candles lit and enjoy some truly relaxing time together.
However you spend Valentine's Day, I hope yours is amazing!
Your turn!
What are you doing for Valentine's Day?