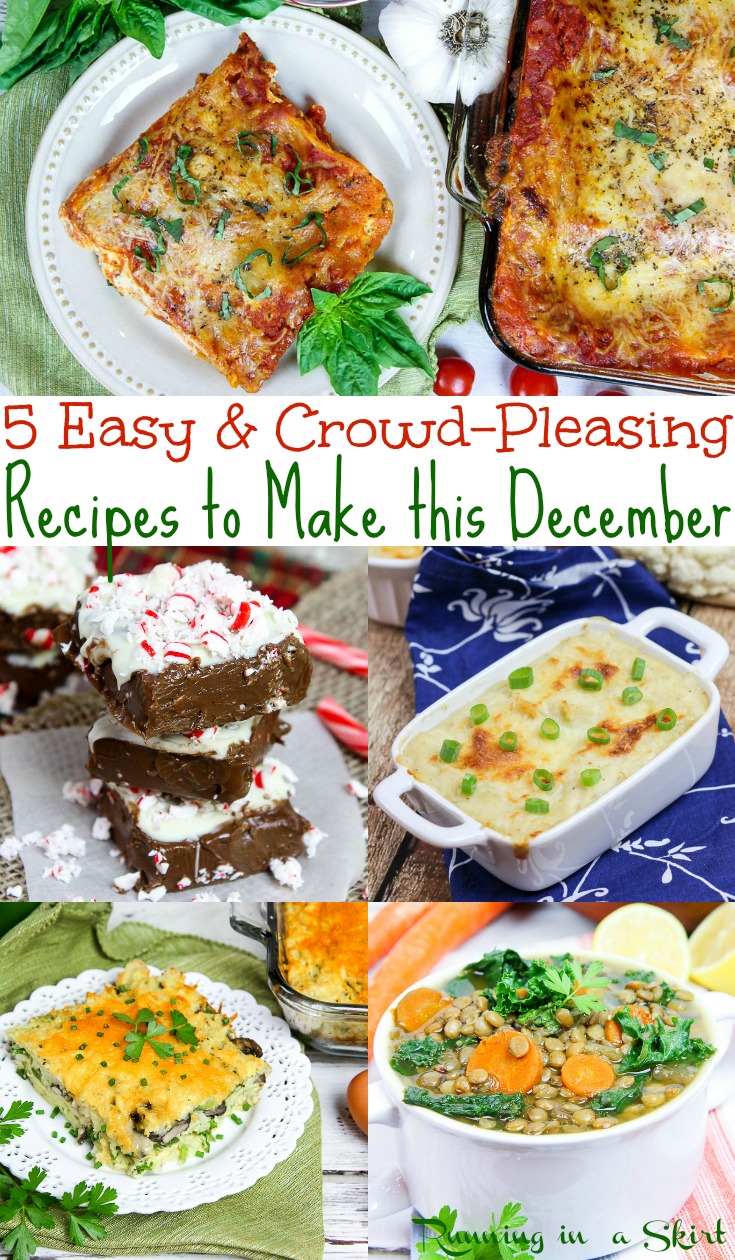 Make your meal planning easier this busy holiday month with my 5 recipes to try this December!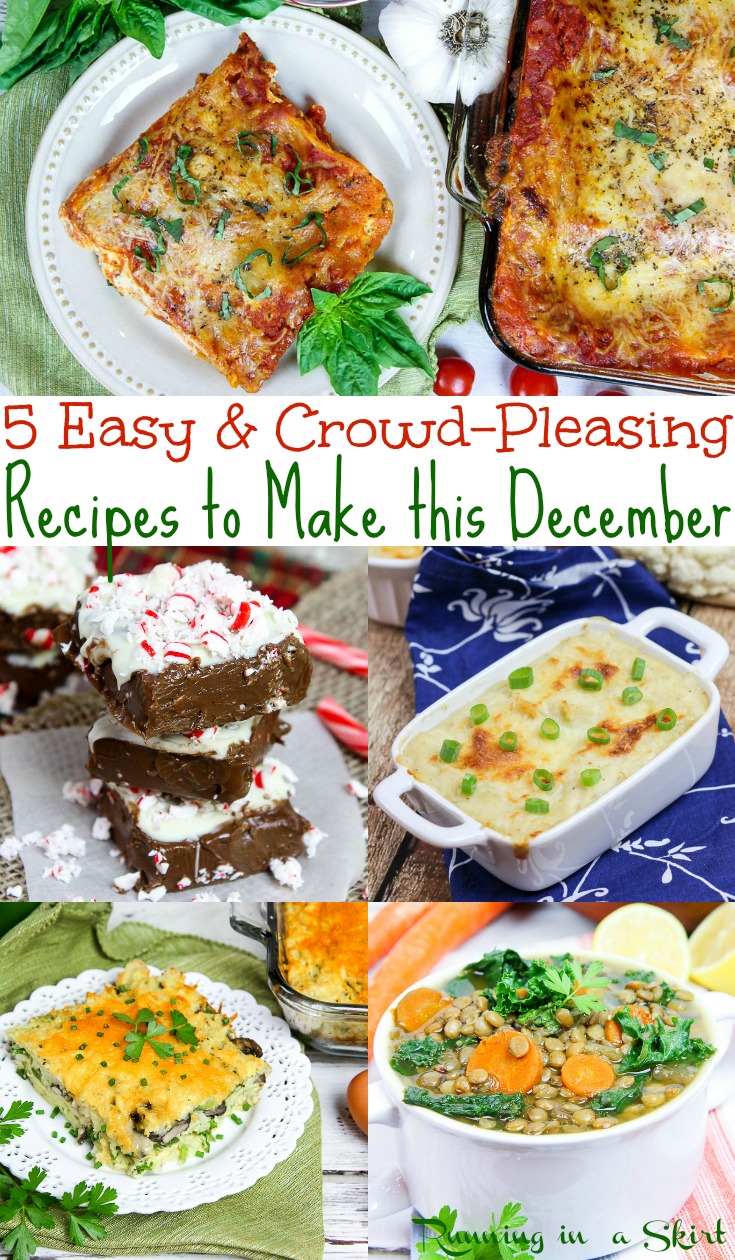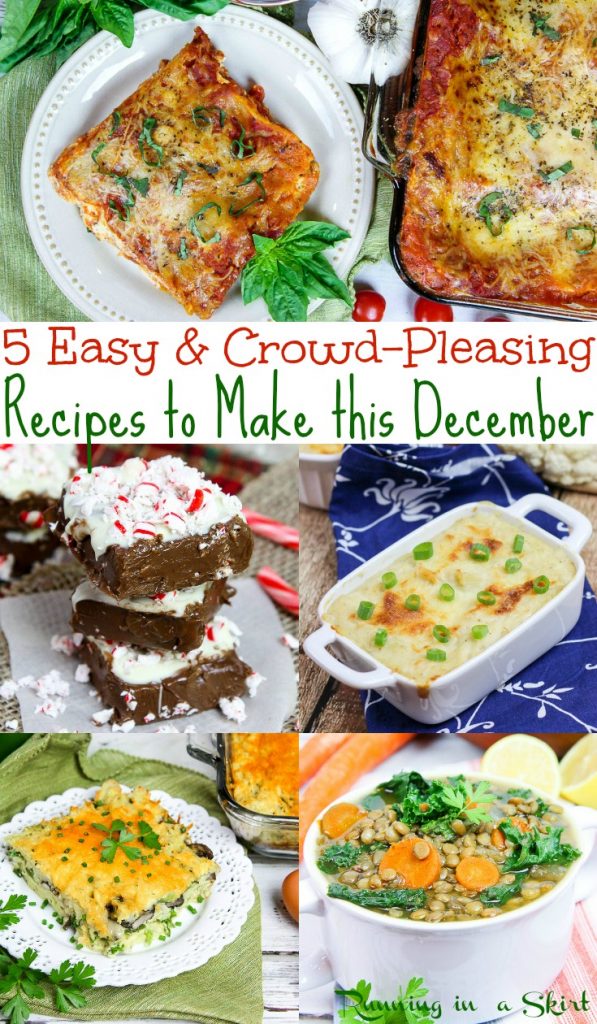 Hi everyone!
We had another exciting weekend in twin land! We're still on 3-hour feedings so life is a blur of days and nights right now. Sadly my MIL left us yesterday but my Dad came to meet the boys and help so we are still lucky to have another set of hands. I did get outside for the first time yesterday and went for a little walk, which felt amazing. I'm hoping to have photos from the week up on the blog Friday.
I'm continuing my series today that is hopefully helping you meal plan each month! For December I picked recipes that aren't all completely specific to the holidays. I picked a few casseroles perfect for a crowd, one perfect peppermint treat, a dish for your holiday table and one completely healthy soup that can you detox a little after an indulgent weekend. I hope you'll give one or all of them a try before we hit 2019!
5 Recipes to Try this December
Nothing says the holidays like a yummy breakfast casserole for a crowd! My vegetarian version uses frozen hashbrowns, eggs, cheese and veggies like mushrooms and peppers. You can customize the veggies to your taste though. This recipe is so tasty and is a hit with a crowd. I also have a similar recipe that is made in the crockpot that I use for my Thanksgiving meal when I have a house full of people. This recipe also makes a delicious and easy breakfast for dinner!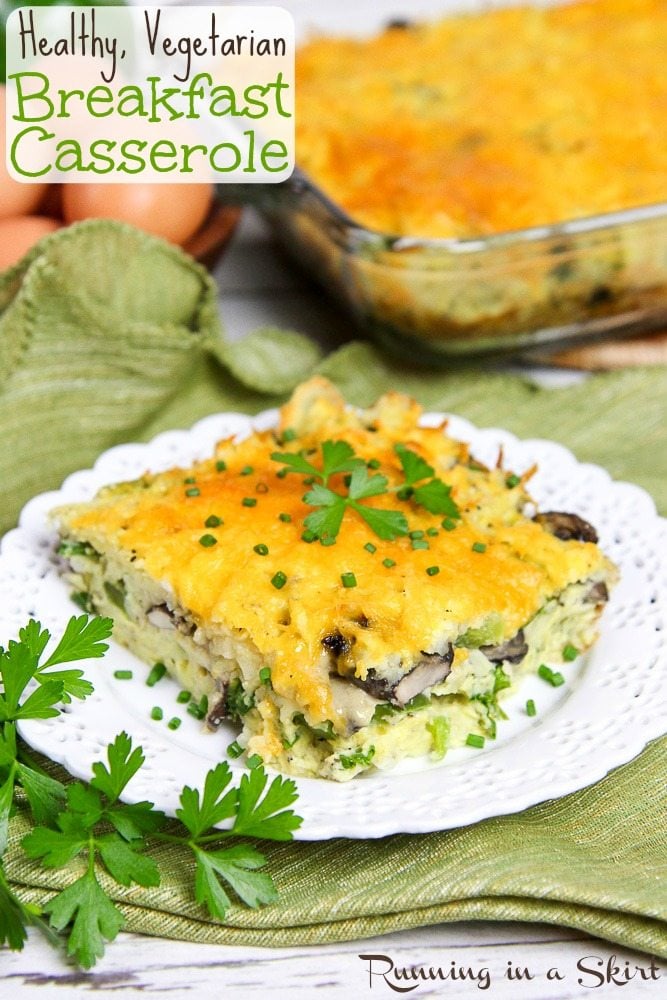 Don't get me wrong, I love potatoes and carbs but sometimes it's nice to mix it up with a low carb version! This Parmesan Garlic Mashed Cauliflower is easy to make and super tasty. I bake mine to get that golden crust. It's easy enough for a weekday meal but tastes good enough for the holiday table.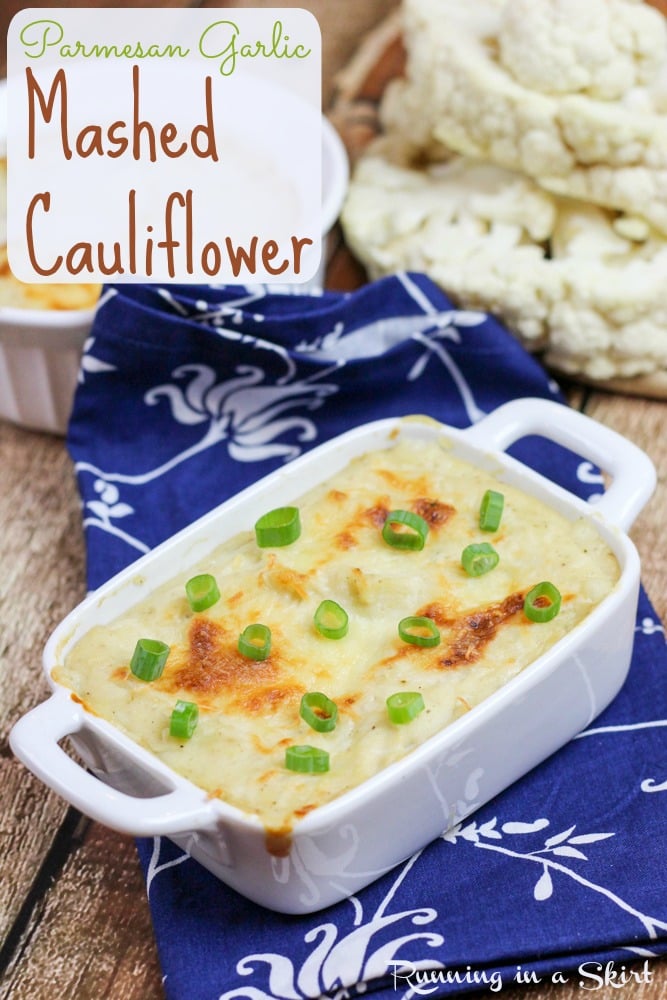 This soup isn't really a holiday recipe at all. It is, however, EASY to make, nourishing and packed with plant-based protein. I'm adding it to my list this month as a recipe to make after an indulgent holiday weekend. Make it Monday and enjoy it for several days. With colds everywhere and feeling rundown, your body will thank you for all the extra vitamins in this soup!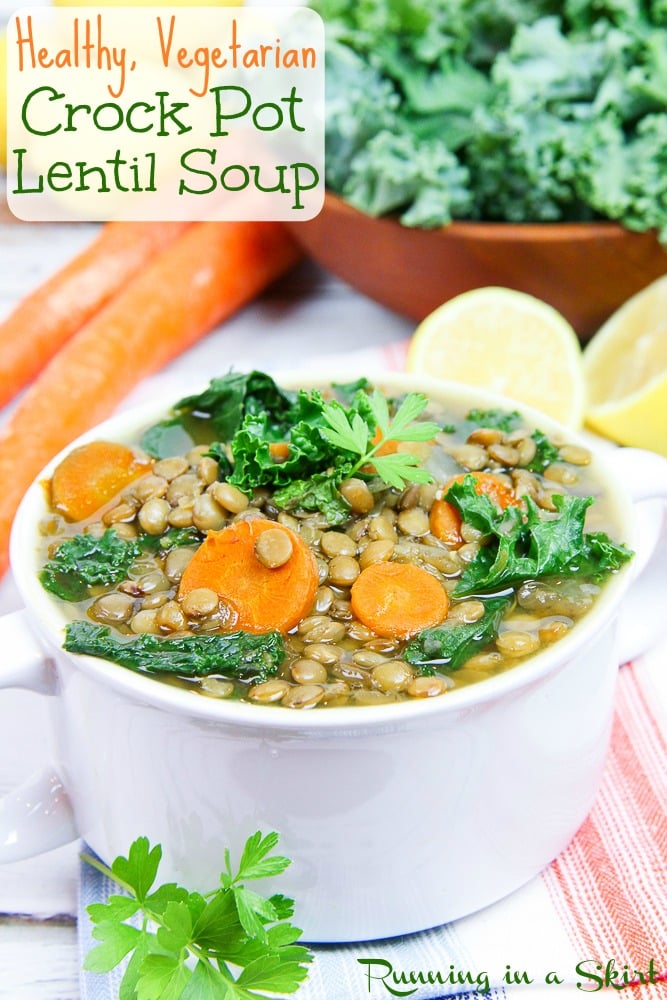 It doesn't get more classic than this! My No Boil Vegetarian Four Cheese Lasagna is my go-to when I need to bring a big dish to a party or have a bunch of people over. It's relatively simple to make and everyone loves it.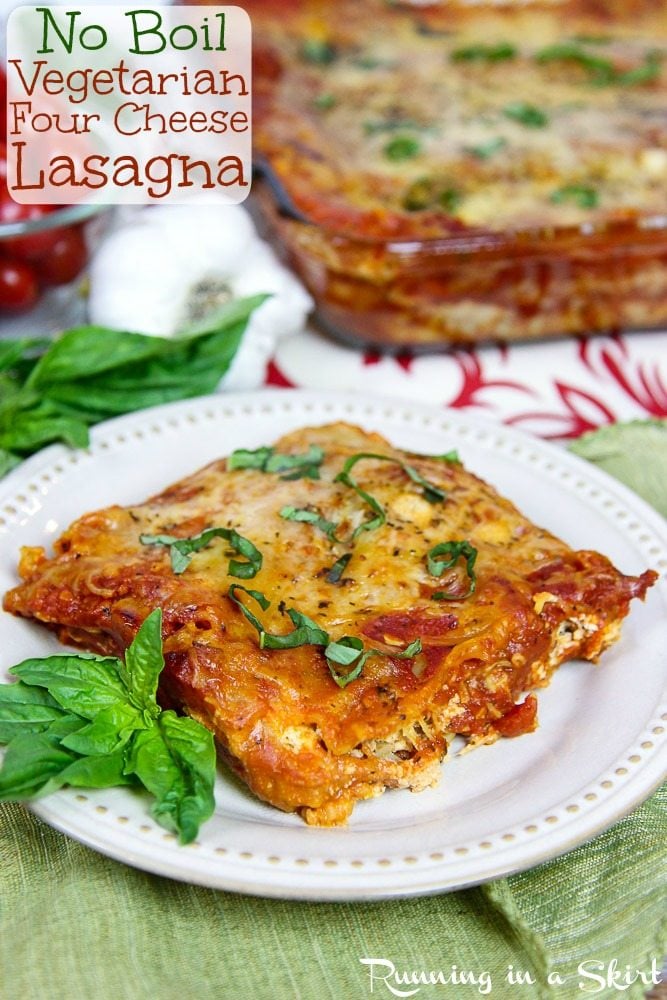 There are tons of peppermint recipes on Running in a Skirt, but I didn't want to blitz you with too many. Plus I wanted to focus on some good meals you could make in this busy season. One of my favorites is this 4 ingredient recipe with Nutella. It's a bit indulgent but you really can't go wrong! It does need to be stored in the freezer.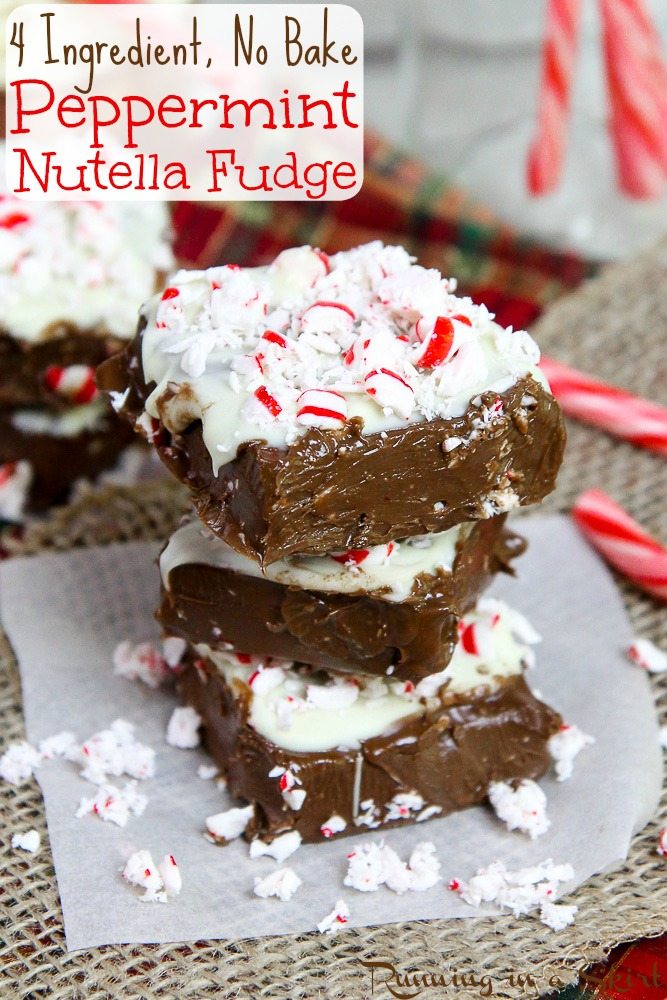 Happy December and happy cooking! I hope you will give some of these a try.
Also try...
Catch up here...
Pin for later!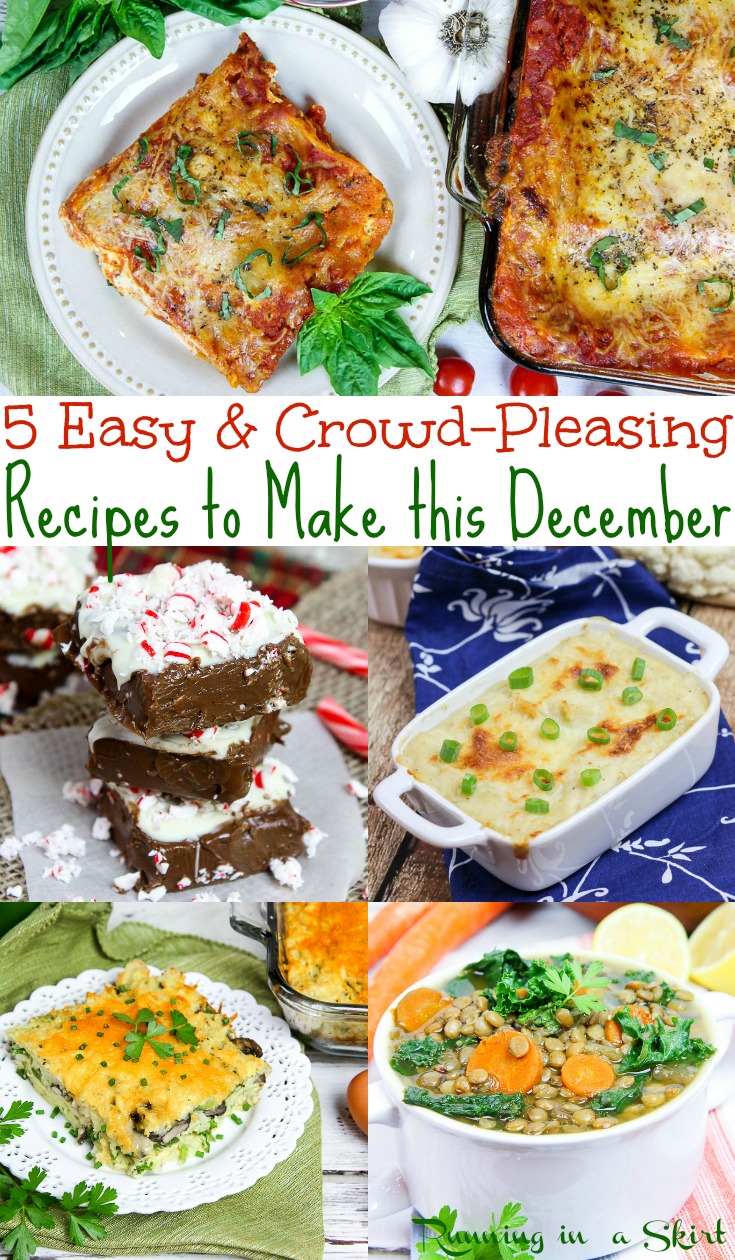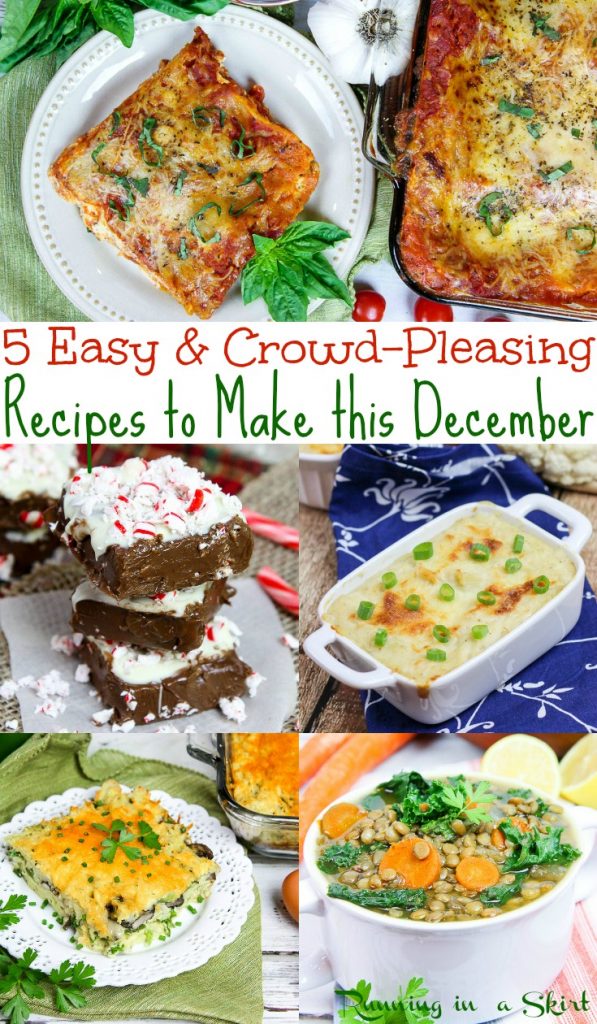 Your turn!
Which recipe would you like to try?
Do you have any big December plans?