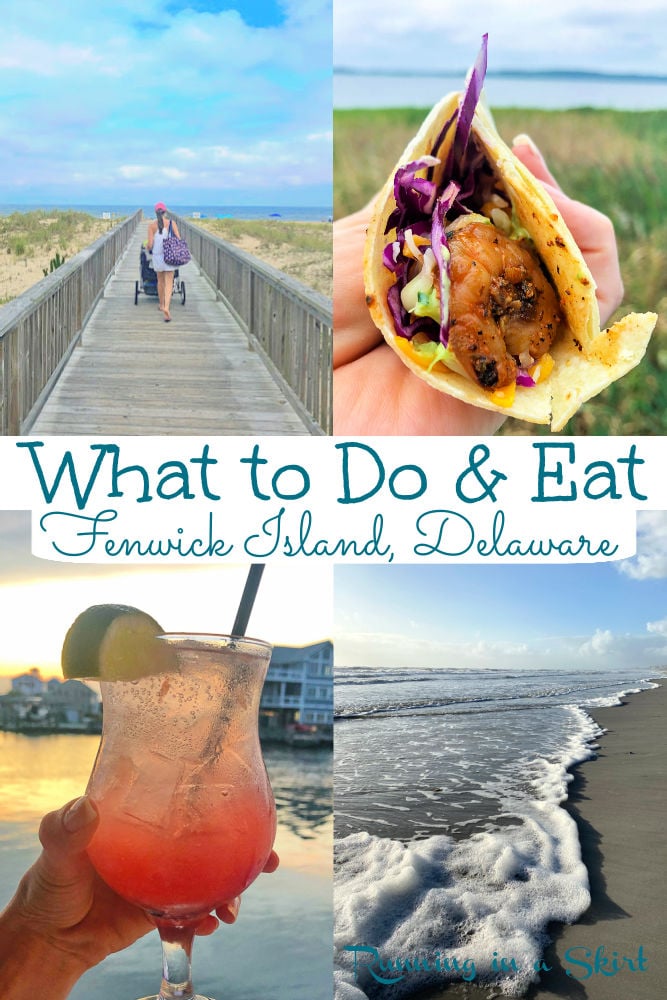 Curious about Delaware beaches? Today I'm sharing more from my recent trip to Fenwick and Bethany beaches including the best eats and things to do on Fenwick Island Delaware.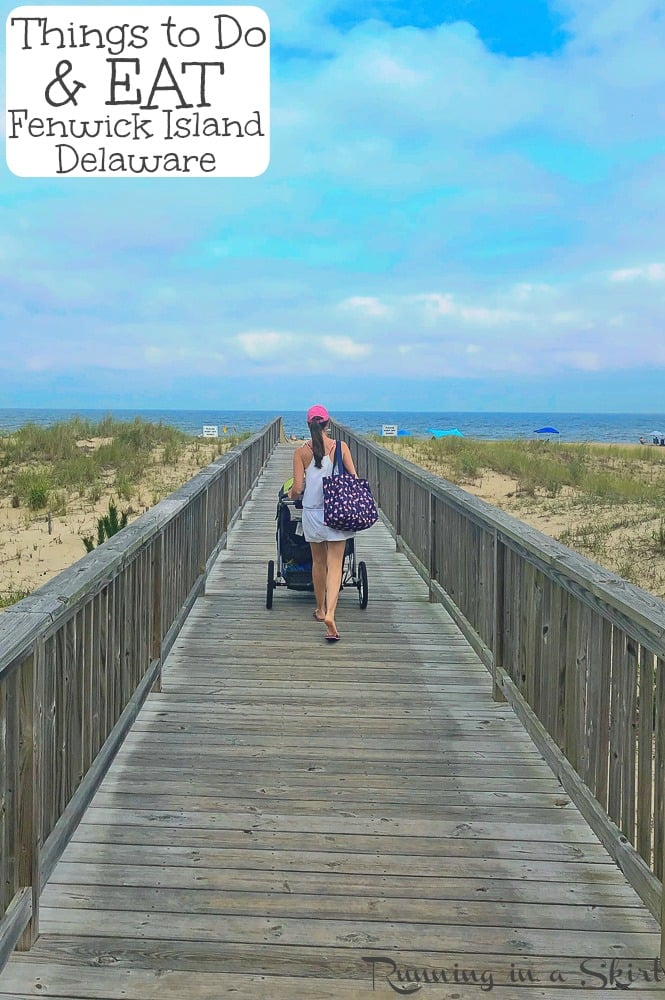 Fenwick Island Delaware Trip
I had such a lovely time in Delaware last week visiting Fenwick Island. The Hub's family takes a trip each year and they picked Fenwick this time around. Being from the south I wasn't too familiar with Delaware beaches and went on the trip not really knowing what to expect. I was pleasantly surprised by the pretty beaches, scenery, and tasty food we had on the trip!
Fenwick sits north of the craziness of Ocean City, Maryland, and south of the also crowded Bethany Beach areas. There was a small beach town wedged in between a lot of craziness. There is a put-put golf course and beach restaurants but for the most part, it was far less developed than its neighbors.
I wasn't a huge fan of Ocean City but did really enjoy our time in Fenwick Island and thought Bethany Beach was charming too, despite the crowds. In fact, Fenwick Beach and the South Benthany area is affectionately known as "The Quiet Resorts" for locals.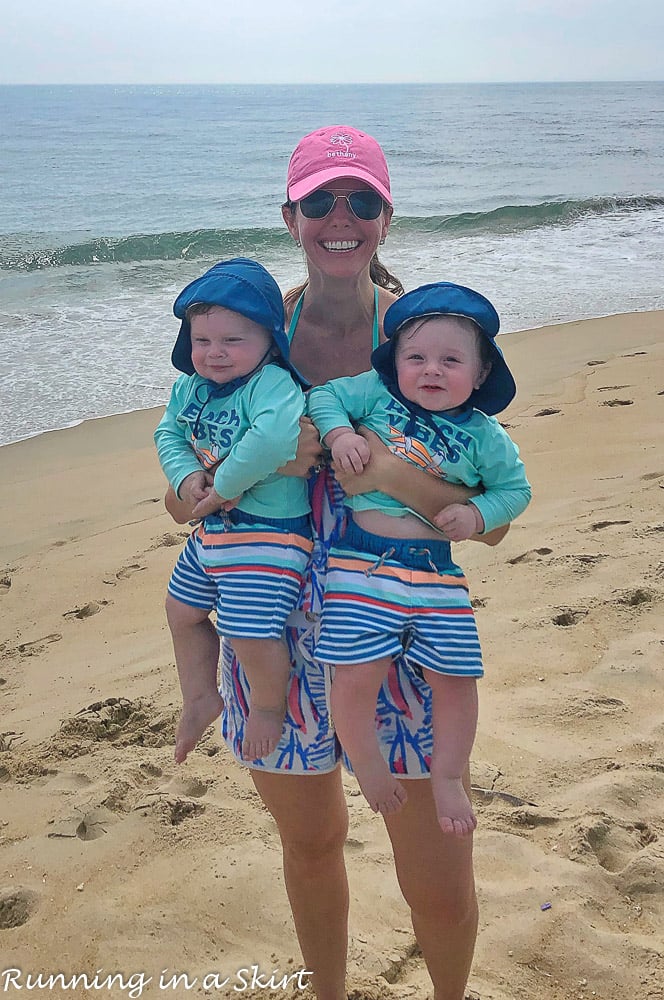 Fenwick Island Information
Location
Fenwick Island is a tiny psuedo barrier island that sits on the very Southern border of Deleware that borders Maryland. It is close to the nearby Ocean, City Maryland, and Bethany Beach. It is technically a penisula that has the Atlantic Ocean on one side and Little Assawoman Bay on the other.
You can easily drive to Fenwick Island. You can get to the island on Route 113 or the busy Route 1.
If you are flying, you should book your flight to Ocean City Maryland, and drive to the island.
Weather
Fenwick Island is a cooler beach location. The weather in winter is cold with the average high between 39 and 43 degrees. In spring and fall temperatures range from 45 to 61.
Summer is the only real warm month with June's high temperature being 72 degrees. July and August's high temperatures are the warmest... close to 77 degrees.
When to Visit
Since the weather is cold most of the year, if you are looking for a classic beach vacation the best time to visit Fenwick Island is in June, July, and August. Since July and August are the warmest, they are the most popular months for rentals so be sure to book ahead. The summer months are prime season.
Many places in this region close for the winter.
Plan Your Trip...
I shared some of my favorite photos of the trip, heavy on twin photos Wednesday but today I wanted to write up more specifics on the trip in a travel style post in case you ever wanted to visit! So here are some of my favorite things to do on Fenwick Island Delaware PLUS my favorite restaurants from the trip. This is the perfect planning guide for visitors to this special place. Y'all know one of my favorite parts about traveling is trying new foods, so I had to share my eats!
Here we go!
Favorite Things to Do on Fenwick Island Delaware
Fenwick Island Beaches
Fenwick Island has some beautiful beaches. It was by far my favorite of the things to do on Fenwick Island Delaware. We actually stayed along the beaches of Fenwick Island State Park which gave us our own boardwalk access to less crowded beaches. The state park is made up of three miles of pretty beaches.
We were within walking distance to these beaches, which was lovely. It was a little hectic on the weekend days we were there, but otherwise, most days families were lined up only one deep along the shore. I heard it can get crazily crowded in both Ocean City and Bethany, so it was nice to have more space to ourselves.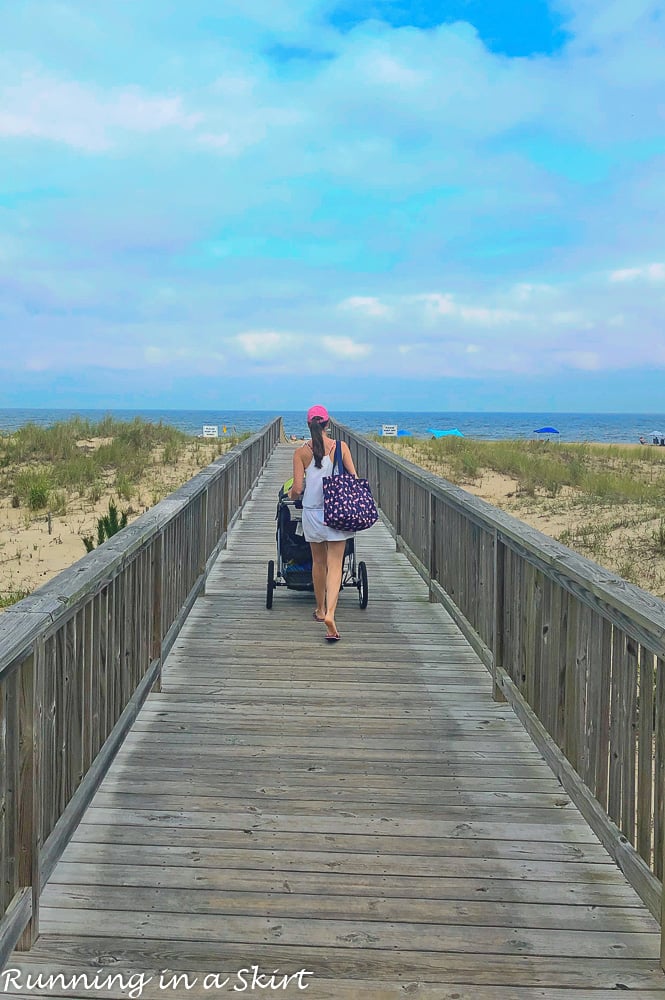 The sand was golden and soft... perfect for the boys.
The view of the Atlantic Ocean was nice too. There can be waves in this region that are great for surfing or boogie boarding.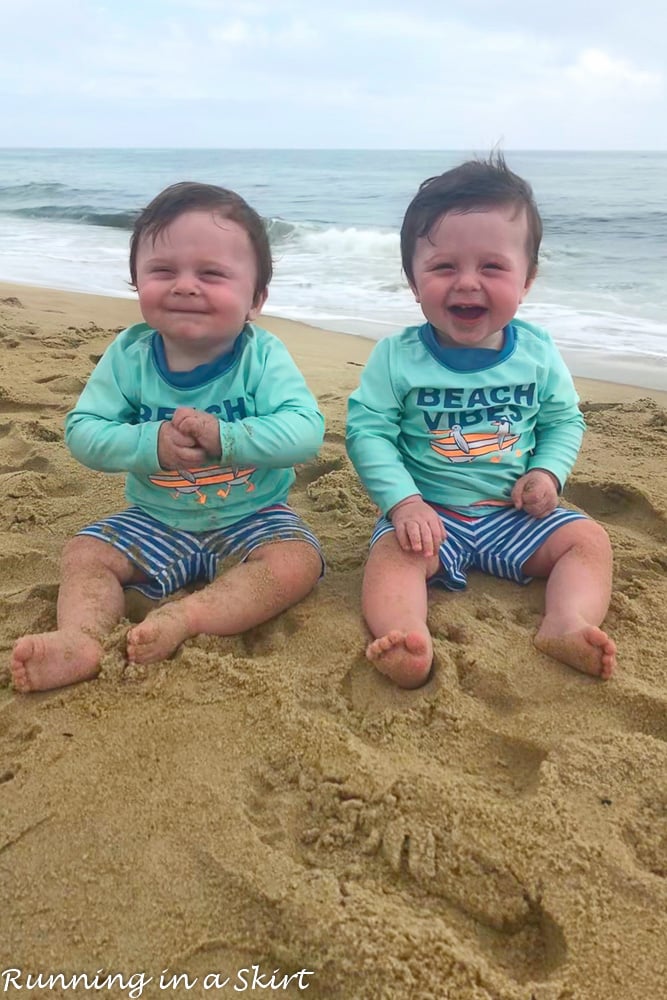 It was definitely more family-friendly than other beaches in town!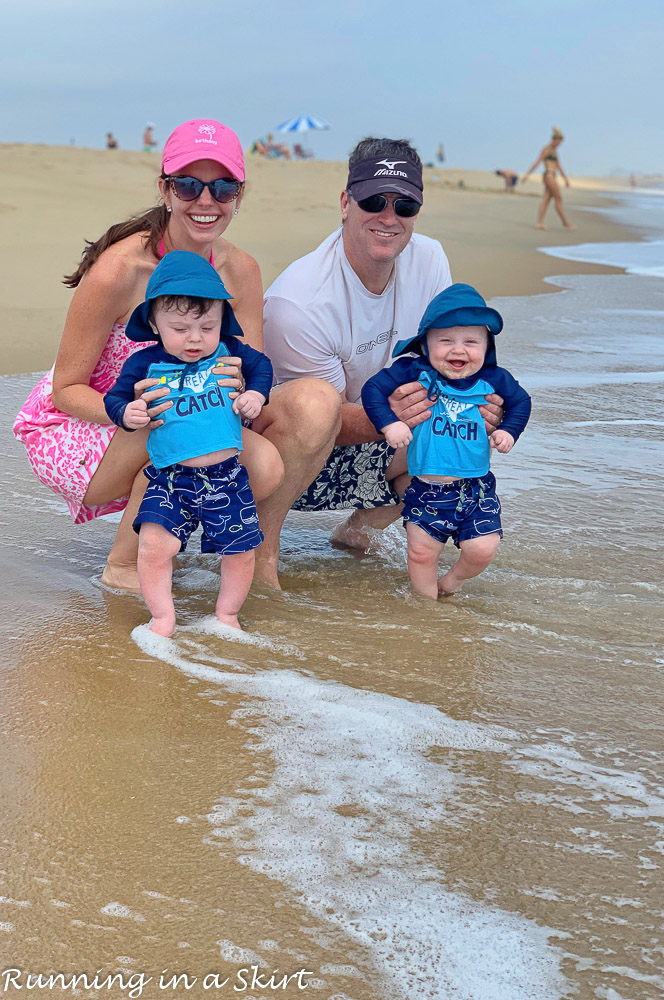 If you don't have access to the state park from a rental, you can pay to visit the area which I highly recommend.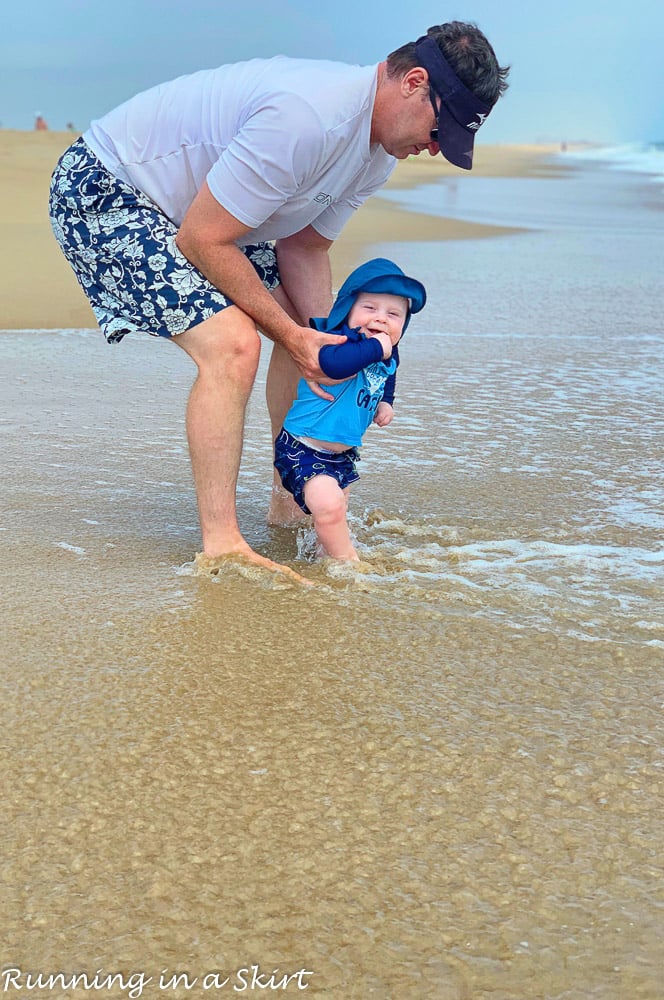 The one thing I didn't like is they did allow trucks to drive along the beach. Although we didn't see a lot of that, I'm just not a fan.
Fenwick Marsh Sunsets
Taking time to watch a gorgeous sunrise or sunset is one of my favorite vacation pastimes. For this trip, we stayed across the street of the Coastal Highway from the beach in a marsh view condo.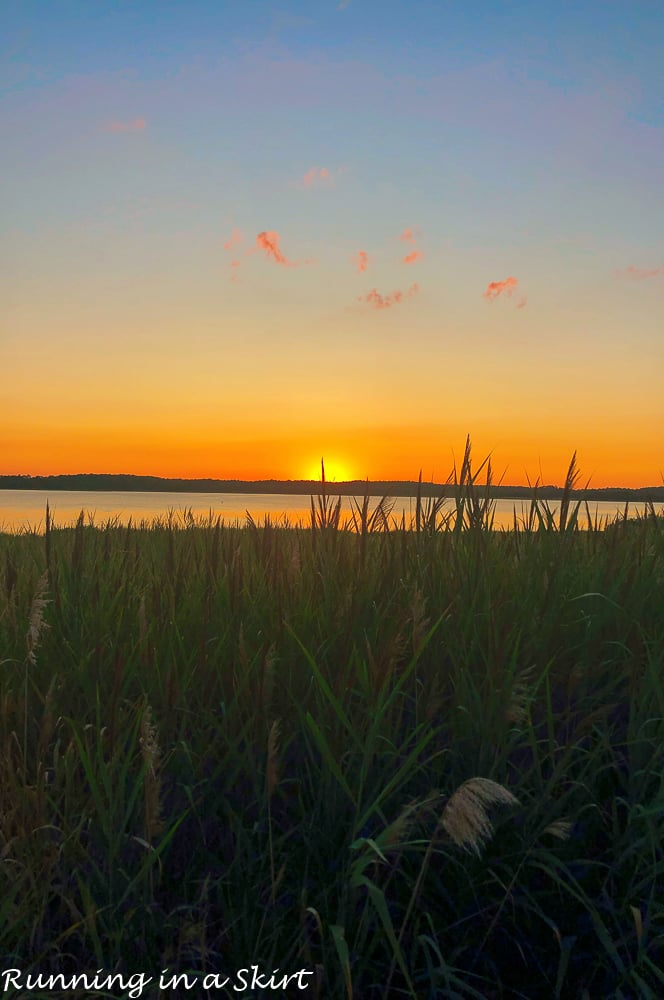 We had a totally different sunset view each night and I totally enjoyed watching nature's show each night after we put the boys down for their nap.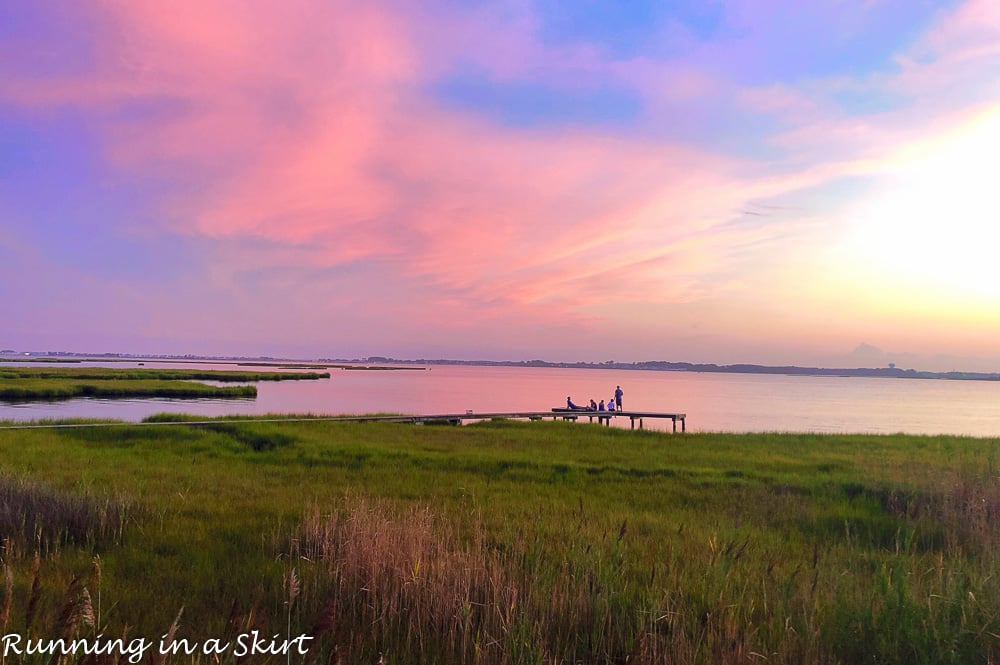 The last night was actually my favorite with this gorgeous pink sky!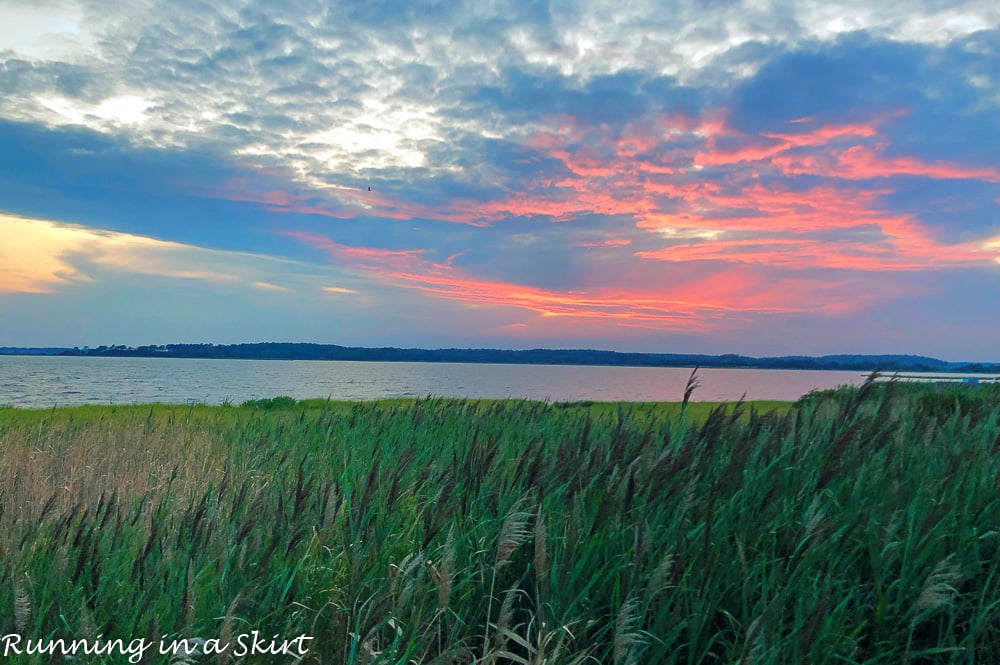 Sometimes the best things to do are totally free. 🙂
Fishing & Crabbing
We spent a lot of the boys' naptime watching families, including ours, go out on this dock and fish and crab! Our nephews seemed to love it and I'm sure our boys will as well when they are old enough.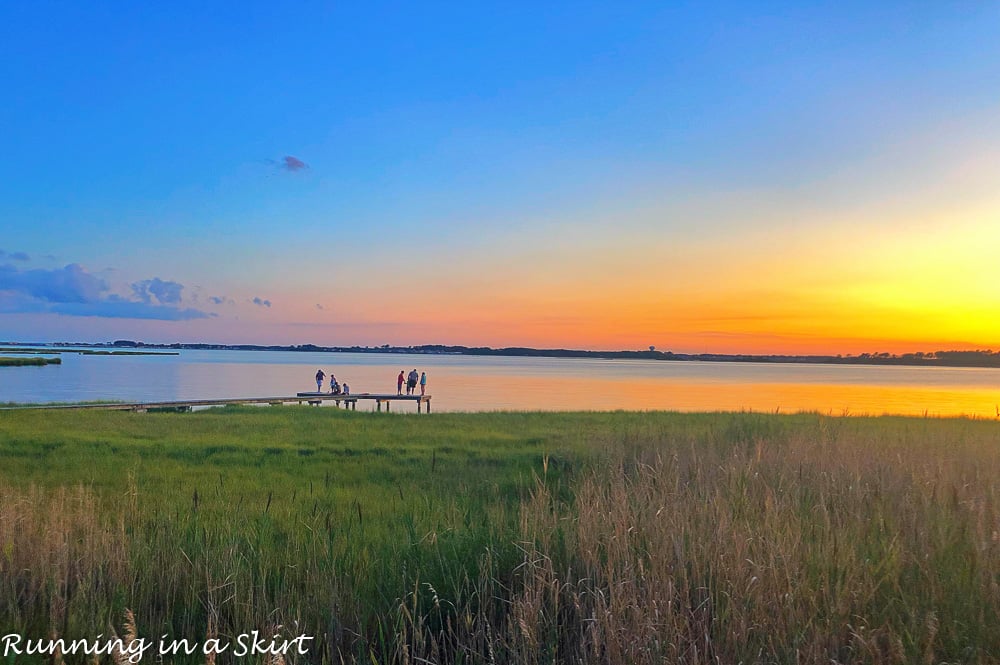 Bethany Beach Boardwalk
I was curious to see the Ocean City Maryland boardwalk, but with the boys not loving their car seats we decided to make the much shorter trip to the Bethany Beach Boardwalk. The boardwalk is about a half-mile long and filled with shops and food. Most of the beach towns we frequent don't have anything like this, so it was fun to see.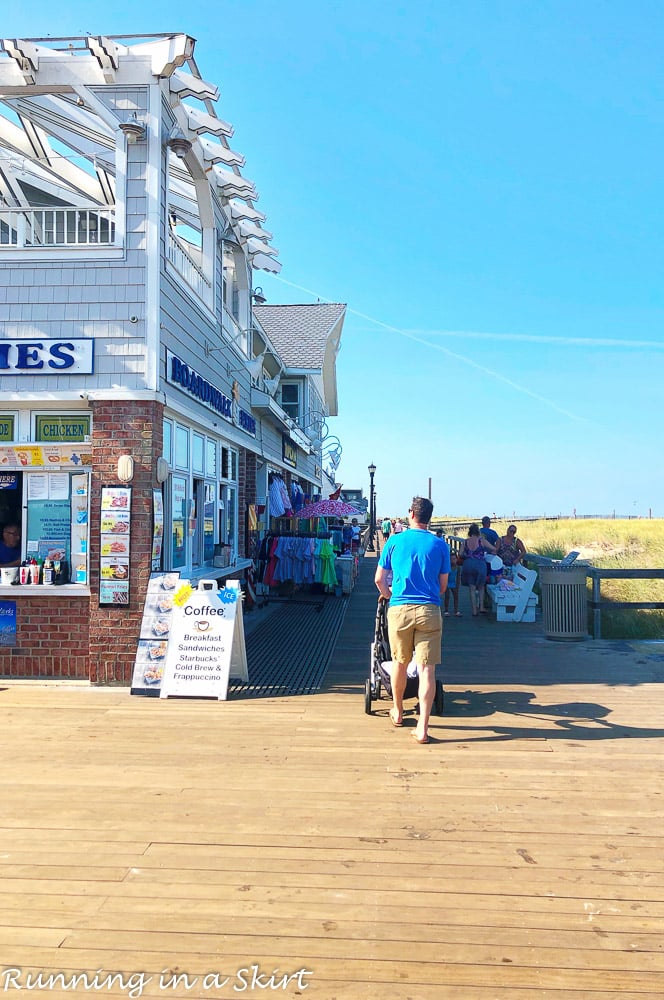 It was the perfect place to go for an afternoon stroll when the boys were a bit fussy.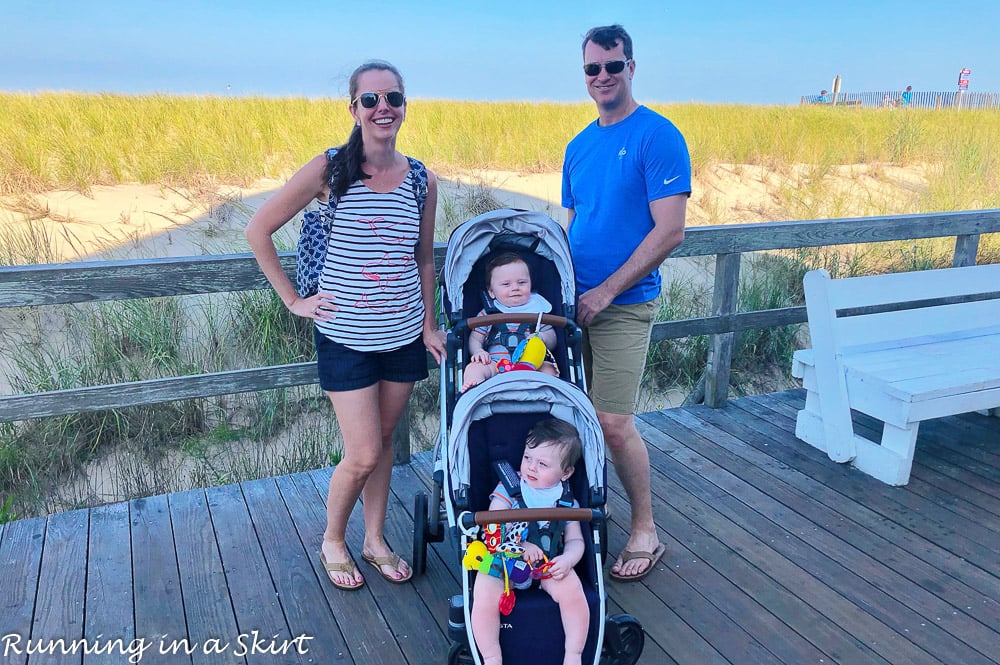 There were all sorts of ice cream and treat vendors but we settled on a Hawaiian style shave ice. It was far from authentic but still a tasty treat.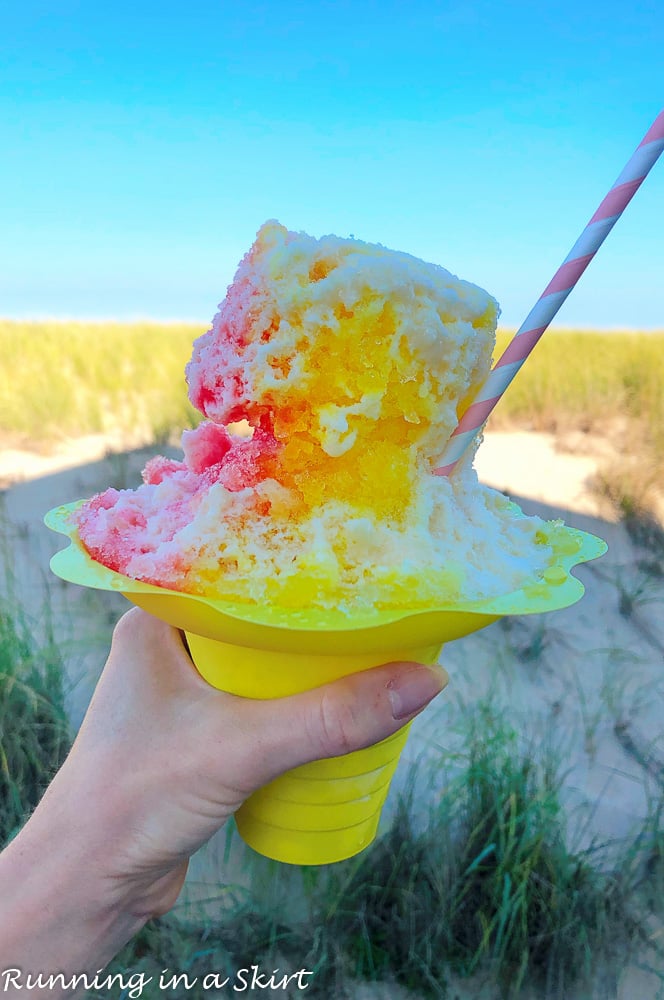 One of the great parts about this area is you are staying in the more quiet location but are close enough to the bigger cities to explore than and enjoy the ameneites for the day.
Family Photos
Fenwick Island is the perfect place for group family photos because it's not as crowded! It might not be the first choice of things to do on Fenwick Island Delaware but it should be on your list before your trip is over.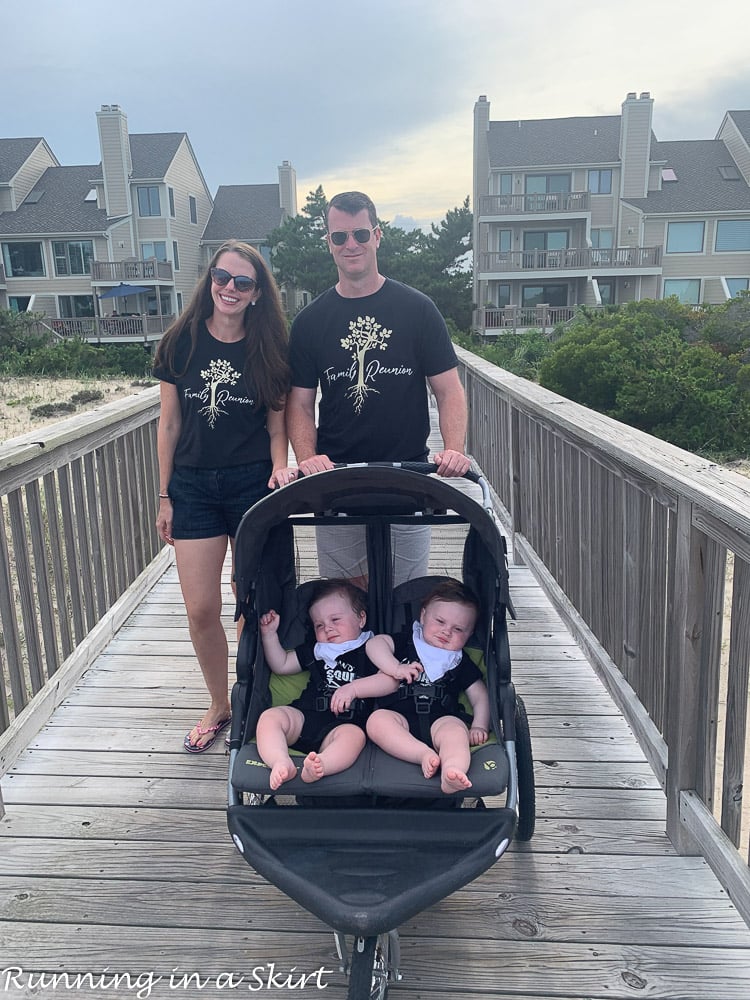 Look at this fun one we got with just a cell phone! It was a challenge to get nine kids outside at the same time, but totally worth it.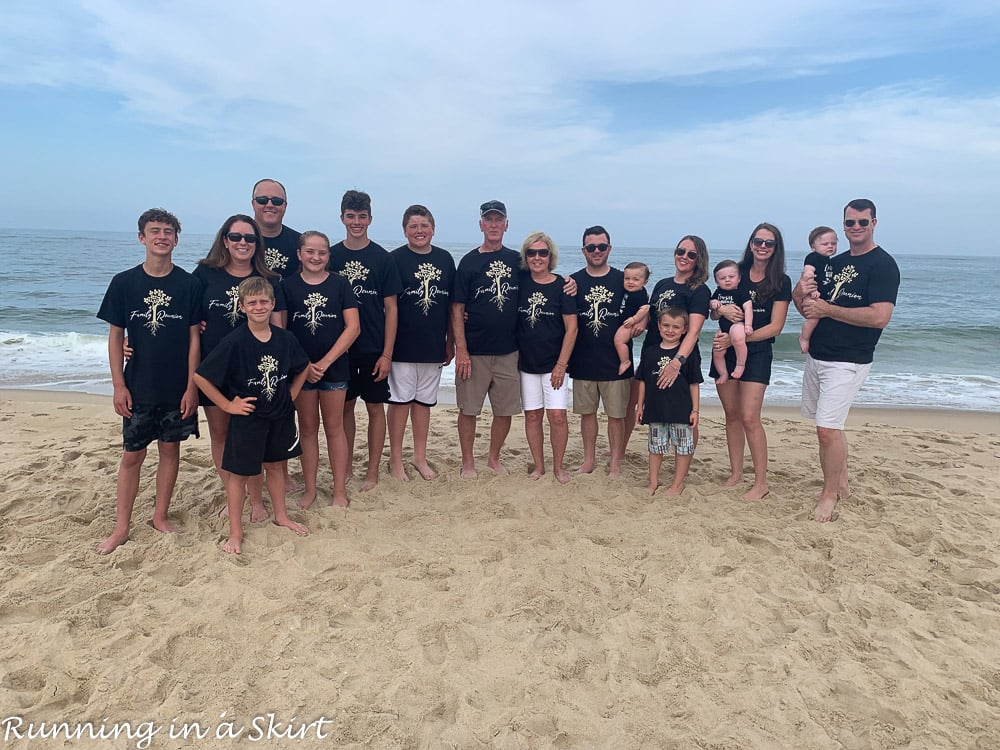 Fenwick Island Great Eats
A good vacation has to have good food and drinks! When I was looking at things to do on Fenwick Island Delaware I started with places to eat. Fenwick Island and the surrounding areas did not disappoint. We did a lot of takeout food since we had the babies BUT we did get to enjoy a few meals out with family and one date night out thanks to Grandma!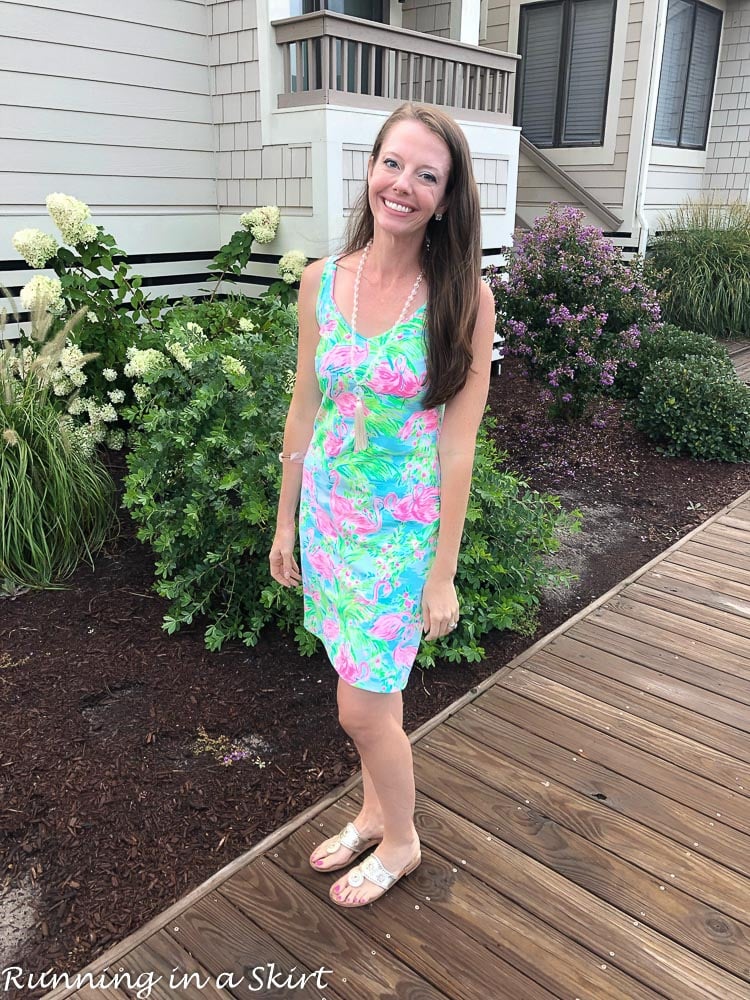 For our date night, we picked Catch 54 which had gorgeous marsh views. It was our only kid-free fancy meal of the trip and we tried to soak it in!
We ended up getting a table right by a very loud slamming door, which kind of ruined the ambiance of the whole evening BUT the food was very tasty. If you go, ask to not be near a door. They had some of my favorite crab cakes from the entire trip... and we ate A LOT of them in search of the best. The Maryland and Delaware area definitely knows how to do crab cakes! I'm pretty sure they ruined all other crab cakes for me.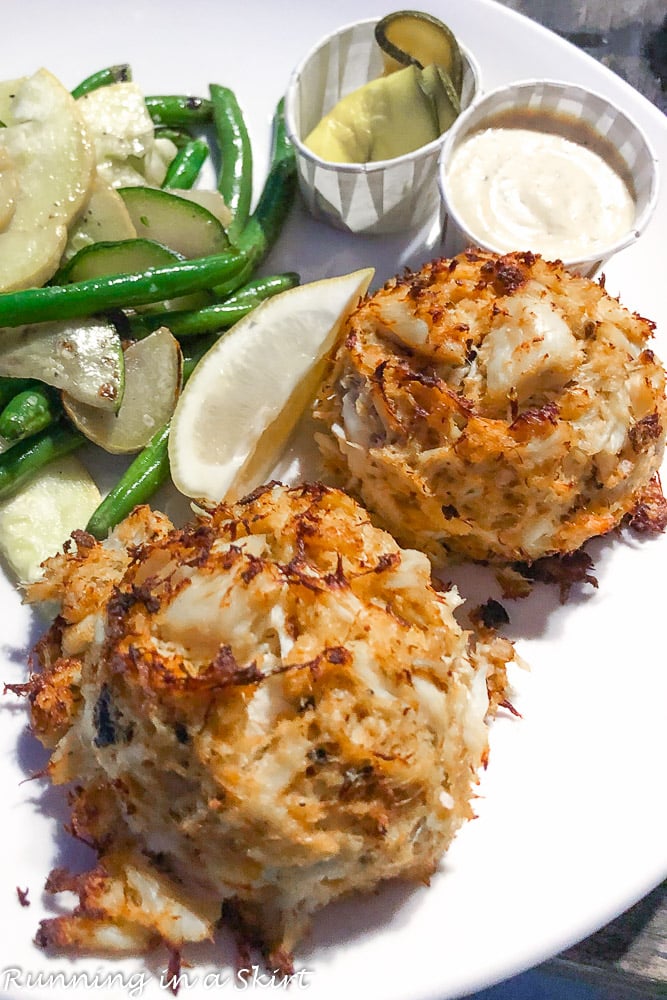 One of the more memorable evenings out was to Harpoon Hanna's. They are a classic, huge marsh view, and bay front restaurant in Fenwick Island... complete with a Tiki bar.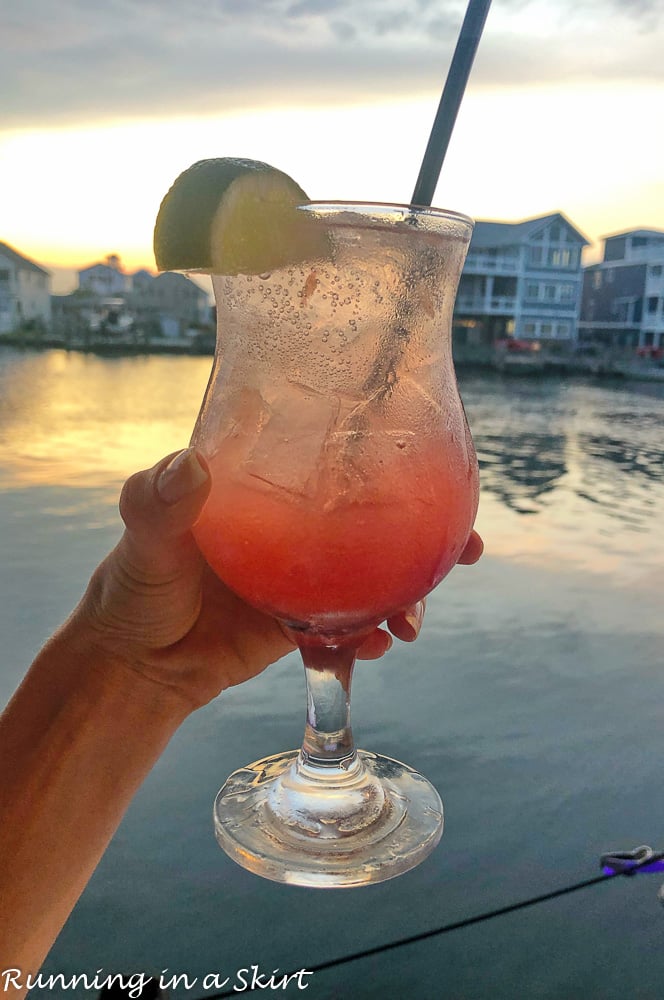 The night was memorable because my nephew Landon was SO excited to eat all you can eat crab legs! His part of the family has come to Fenwick for years and he says he looks forward to this night all year long. The Hubs and I decided to have a little competition with him getting the all-you-can-eat crab legs ourself and it turned it into such a fun evening with laughs for hours and hours.
They honestly weren't the best crab legs ever, but it made for such a fun family outing that it was totally worth every bite. AND big surprise but Landon won. 🙂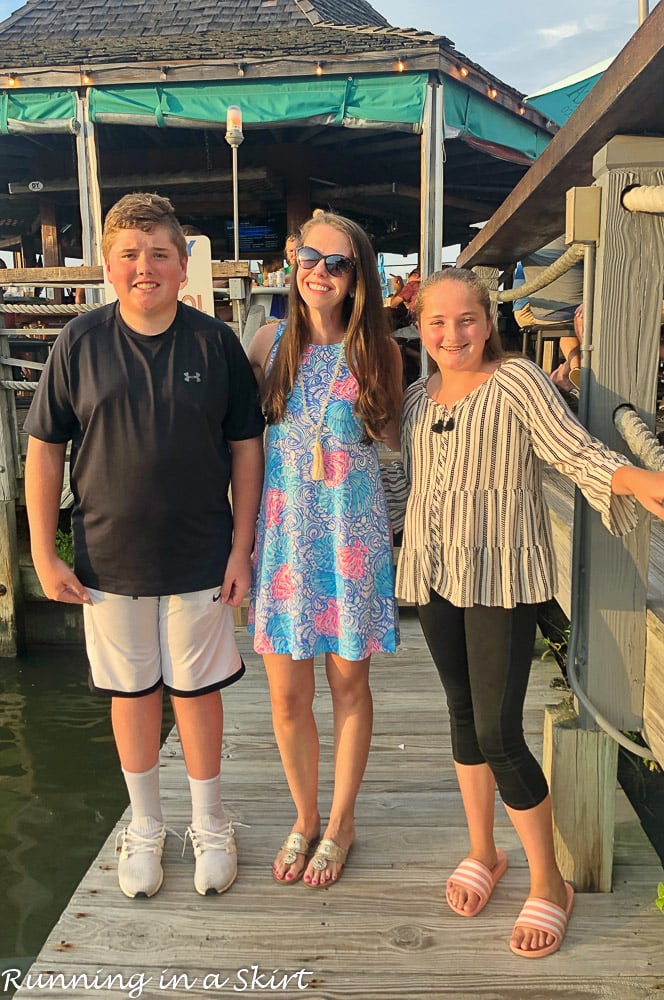 Another fun afternoon out was when we took a trip into Ocean City, Maryland to visit Fish Tales which was a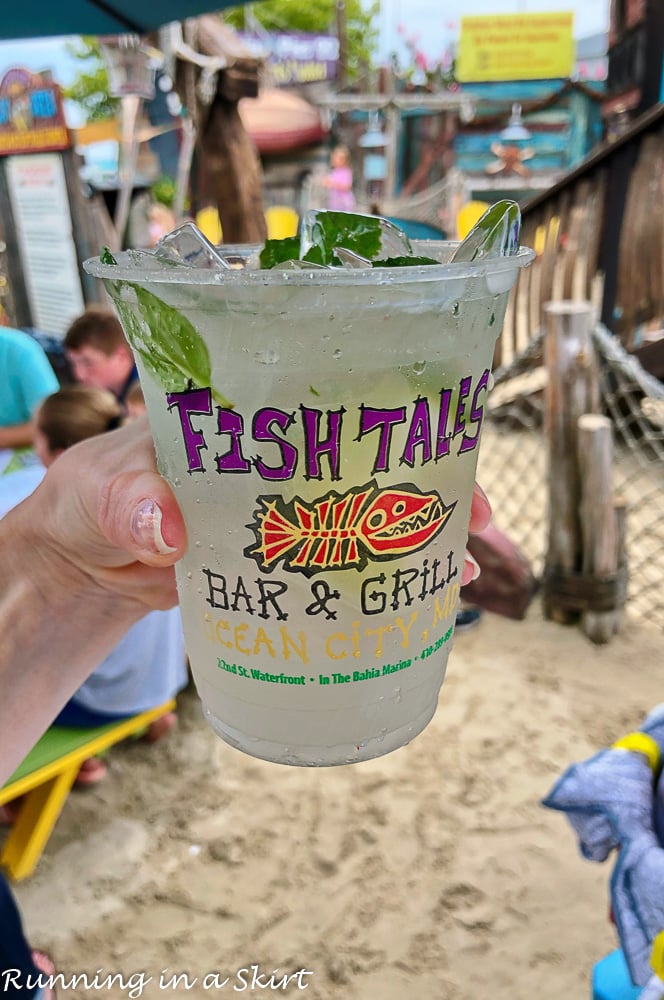 Fish Tales is a very family-friendly, super fun restaurant with tables right in the sand.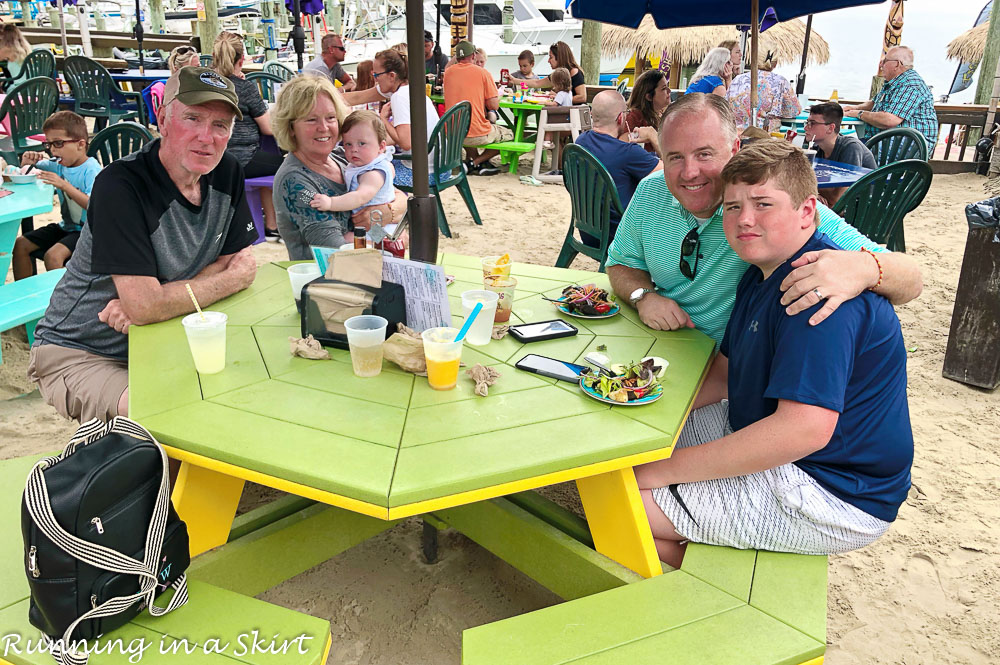 They even have a big pirate ship playground for the kids which my nephew Owen loved.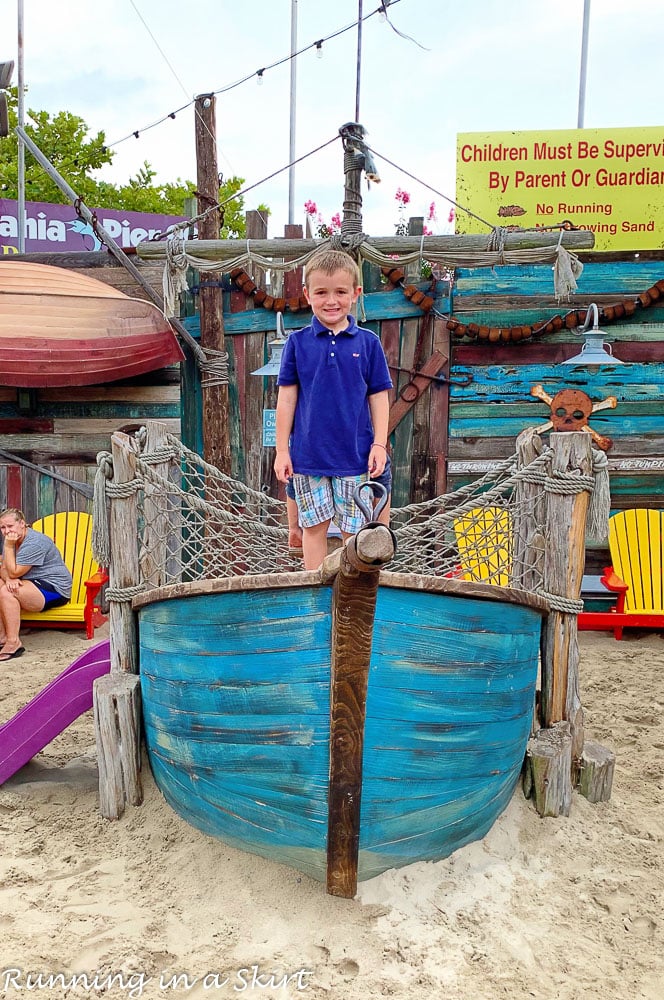 Our favorite thing to eat there by far were these buffalo scallops topped with blue cheese! They were so unique and tasty. I loved every bite of them.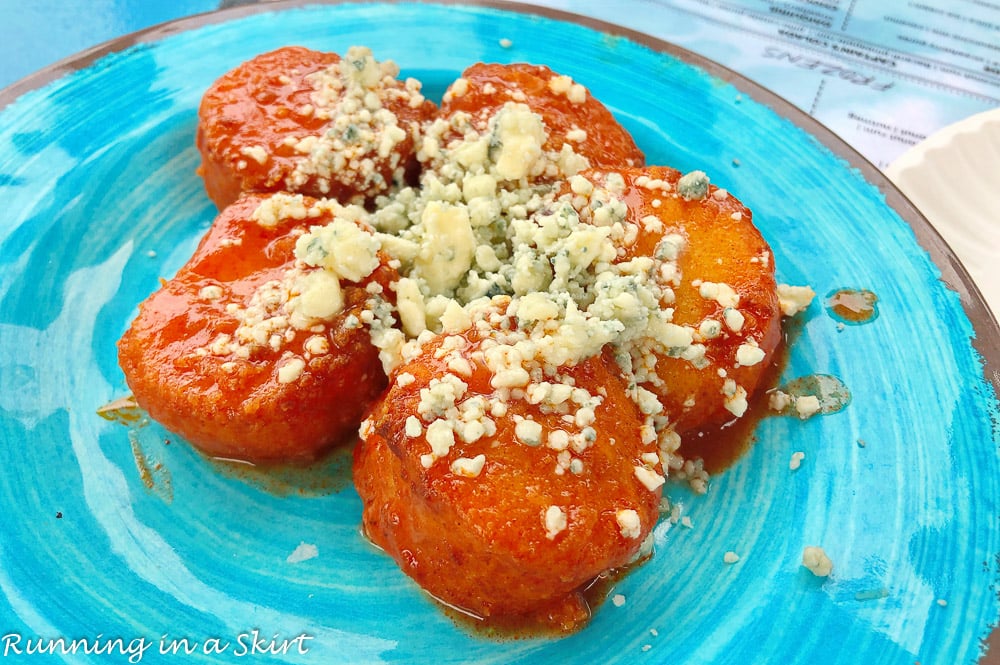 There were all sorts of casual seafood takeout markets in the area. We tried a few but by far our favorite was DB's Seafood Company in Bethany Beach. We loved it so much we went back several times and made the rest of the family go too.
We loved all their dishes but the standouts were the crab cakes and clams.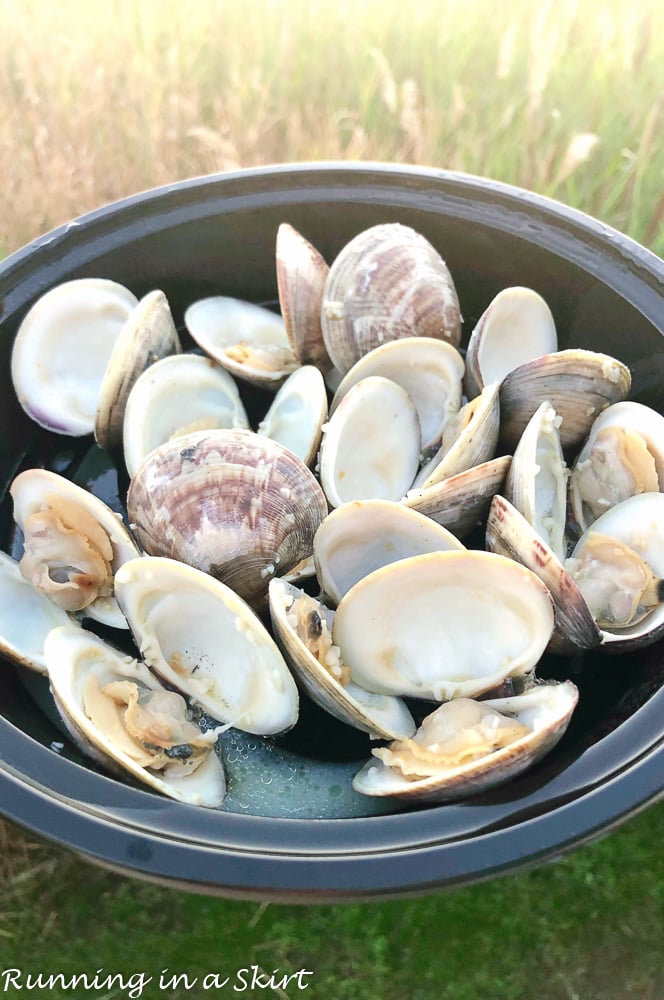 We also thought their Lobster Roll was the best we'd ever had! It was all lobster with no fillers. We were honestly blown away by all of their food and I can imagine us talking about our meals for a long time.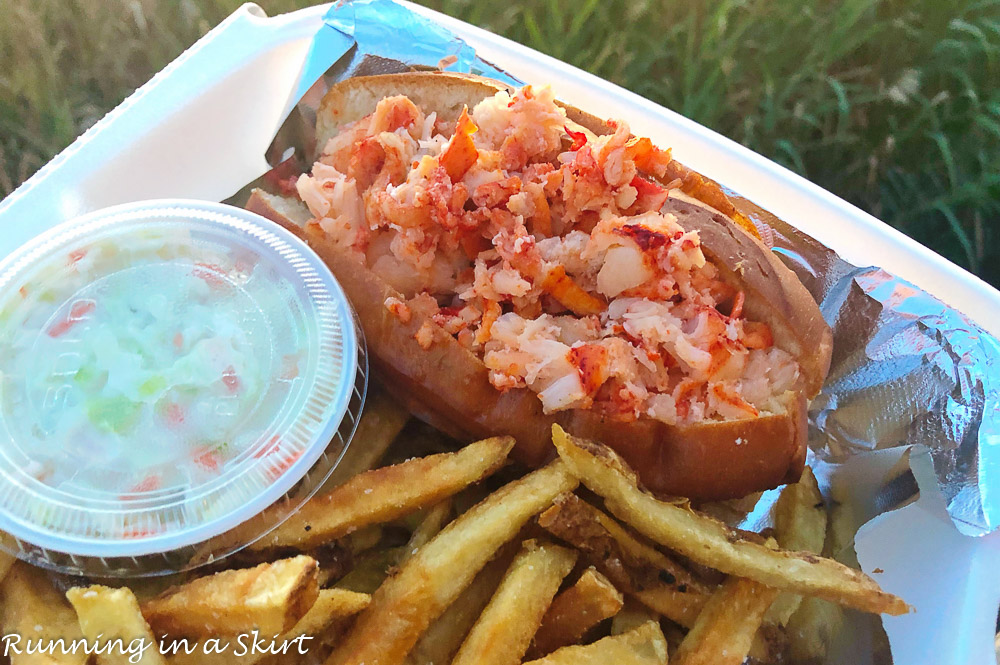 Our second favorite takeout place actually in Fenwick was Rusty Jimmies. Both were perfect with a glass of rose and our sunset view.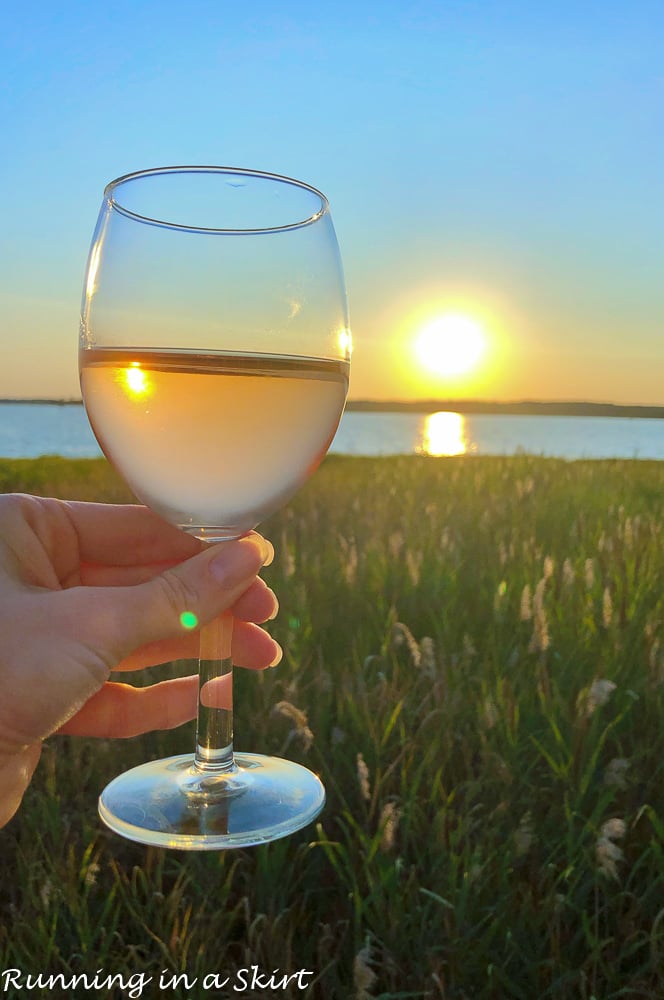 A few other eats we really loved were the tacos at Grab and Go Taco.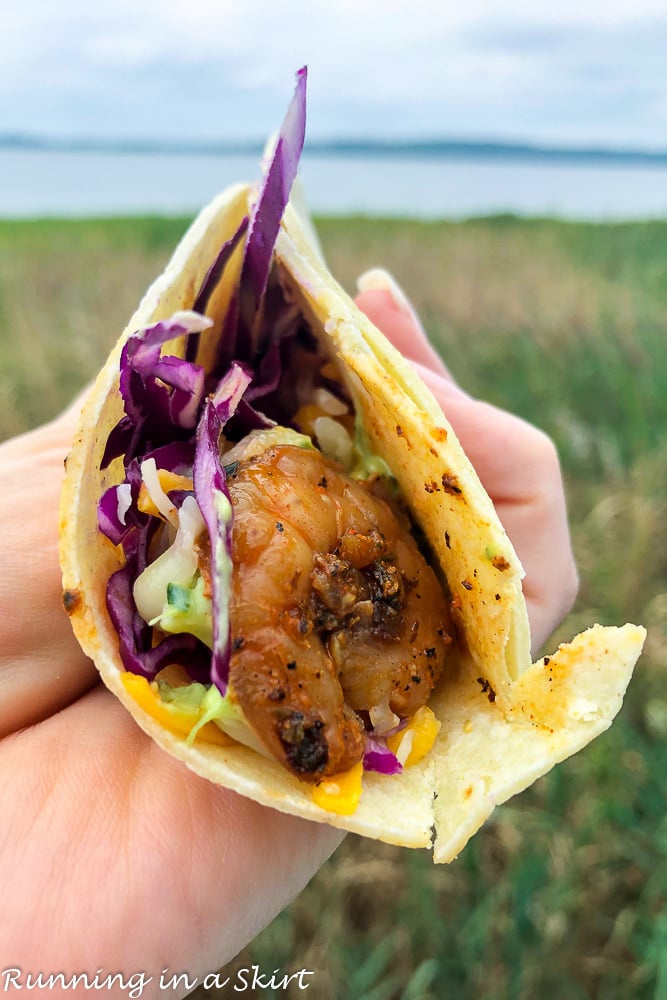 I also ventured to the north side of Ocean City Maryland a few times to pick up some goodies. The acai bowls at Pablo's Bowls were worth the trip.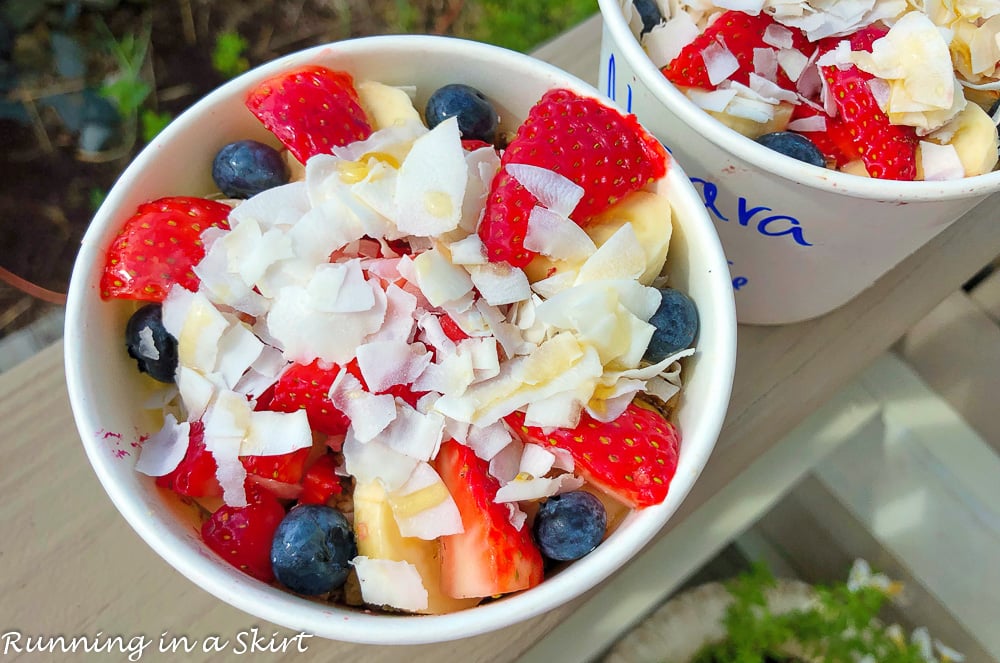 And the bagel's at Uber Bagel's were also worth getting. Both of these places were just a short distance over the state border and not hard to get to at all from Fenwick.
I'd definitely say it's an advantage to being close to the bigger cities for lots of food options.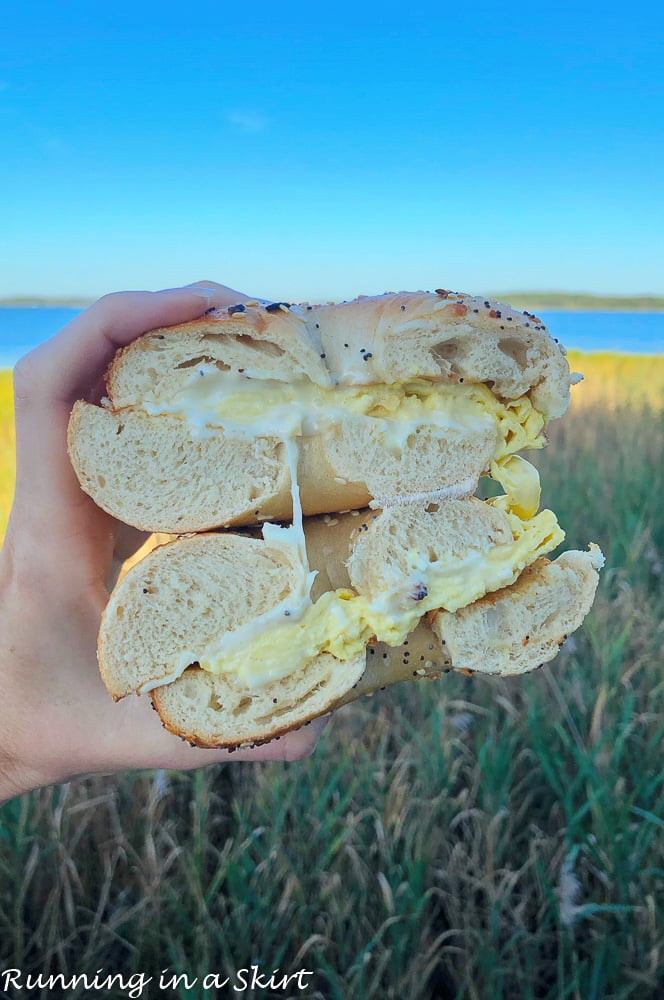 There were so many delicious eats in this part of the country!
Other Things to Do on Fenwick Island Delaware
With the babies there was only so much we could do in Fenwick Island, but here are a few other things that caught my eye if you go. Southern Deleware is actually full of fun activities.
Where to Stay
Fenwick Island is full of mainly vacation rentals and just a few smaller hotels. You can search for rentals on popular house rental sites like VRBO.com. There are many condo complexes and some single family vacation homes that are available for rent.
Here are a few of the hotels and motels on the island. Most are smaller and locally owned. The island doesn't have traditional large beach hotels or resorts.
FAQ
What is Fenwick Island known for?
Fenwick Island is known for being a quiet beach town with a great location in Deleware situationed between Bethany Beach, Deleware and Ocean City, Maryland. It's a nature lovers dream with gorgeous beaches, fishing on the bay, and family friendly activities. It's not as flashy of a location as it's neighbors, but it's beloved by those who know about it.
Is Fenwick Island a nice beach?
YES! It's known for being clean and uncrowded. If you want a beach without as much development, this is for you. To avoid crowds of the nearby beaches visit the Fenwick Island State Park.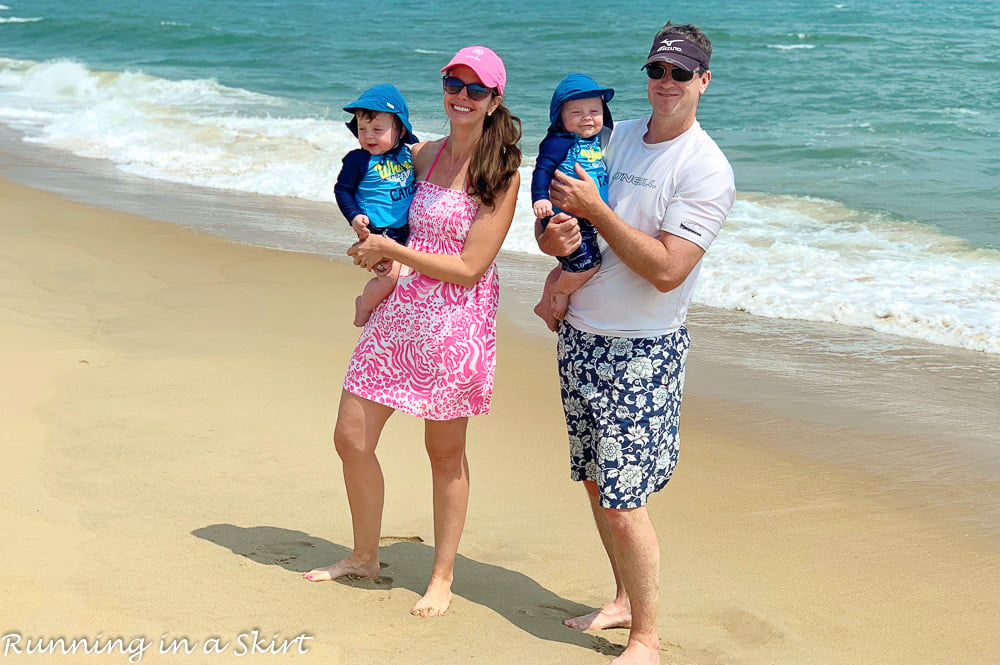 What a week! I didn't have a lot of expectations for this trip since I wasn't familiar with the area but we ended up having such a nice time. It's always fun to try something new. The less developed beaches of Fenwick Island Delaware and the tasty seafood made this slice of coast stand out to me.
I'm not a fan of crowds at the beach so it was good to know this little slice of the beach is out there. I had a lovely time and really enjoyed my first trip to Delaware!
More Beach Travel Guides:
Pin for later...