Hi guys!
Last week was one of those magical weeks that you wish you could go back and live over and over. We met the Hubs family in Delaware and rented a few places in Fenwick Island, Delaware which is a small strip of not crazy developed beach just north of the much more commercialized and super crazy Ocean City, Maryland. Most of the family stayed on the beach while we had a condo across the street on the marsh, which was even more beautiful than the beach. The babies got to spend the entire week with their squad of cousins, aunts, uncles, and grandparents. They thrived being around so much family and were total hams on the beach all week. We ate way too much seafood, played all week and loved being with each other and our family.
I have a ton of fun photos from the trip so I decided to divide the posts up into two parts. Today I'm just sharing some of my favorite photos from the trip photo dump style while Friday I'm sharing more of a travel style post with details on restaurants and things to do.
First up is some beach baby cuteness. Both Hunter and Jackson did so well at the beach... even better than our Hilton Head trip. They both seemed to really love the sand and had no problem crawling around in it... getting covered head to toe.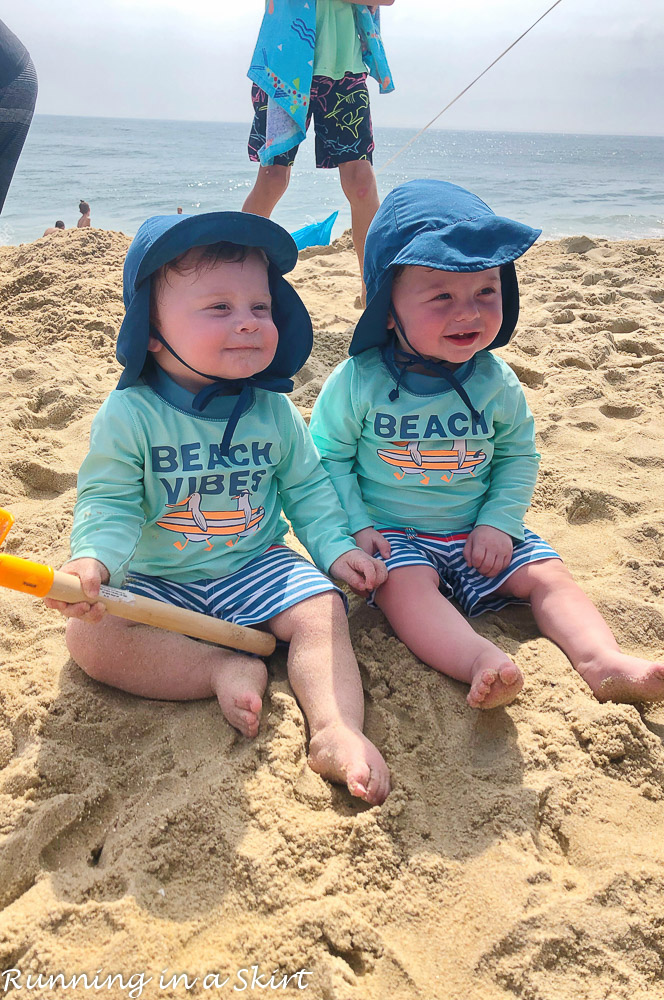 They even liked dipping their toes in the water.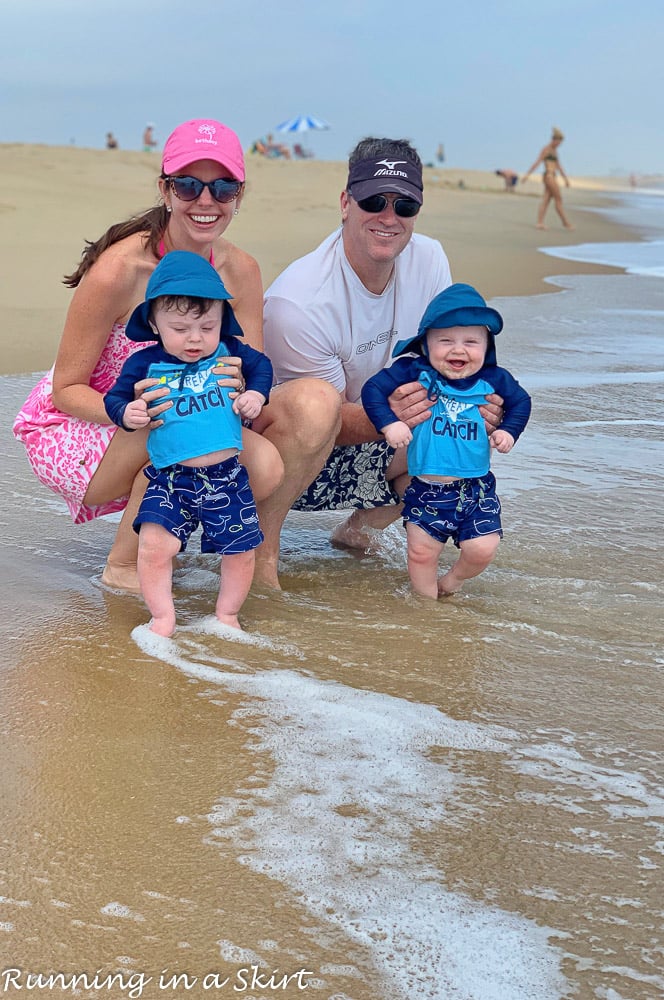 The sand was nice and soft and there were lots of people to keep an eye on them, which was wonderful because they are a bit wild right now.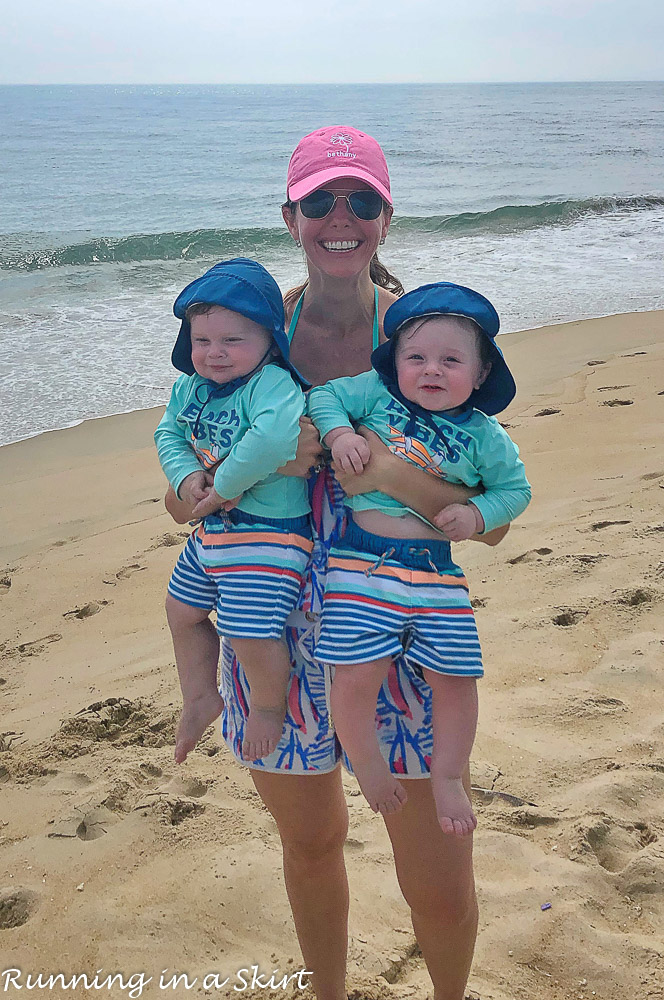 Another perk was their cousin Keegan was there to play with them. You may remember Keegan's Mom Megan was pregnant at the same time I was last summer. All three of these babies were born weighing 5ish pounds at 36 weeks, so it's surreal to see how big they are now. It made my heart happy to watch them all play.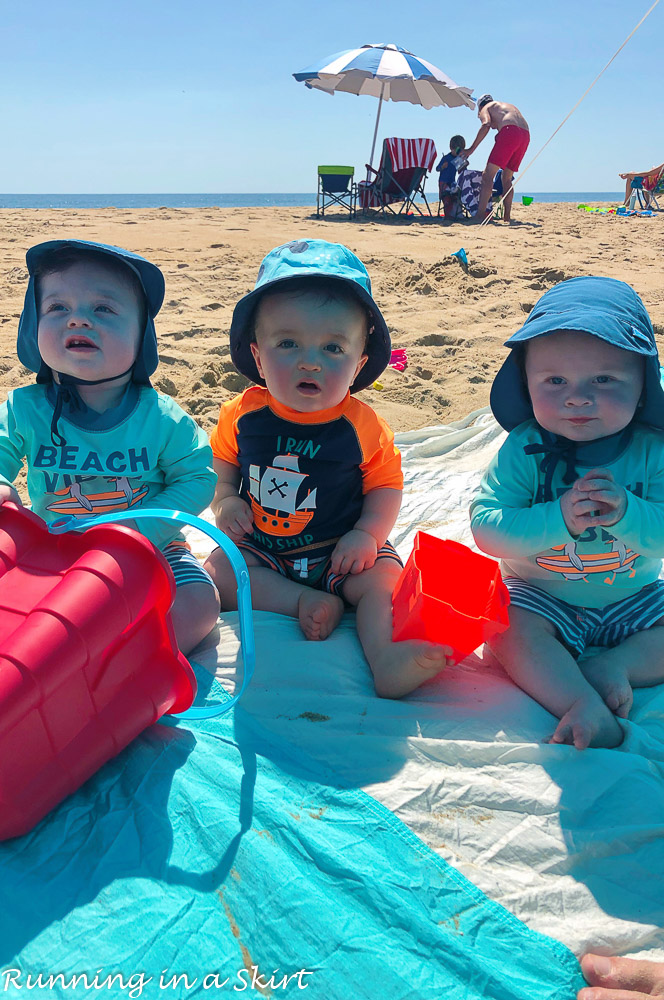 We also got an inexpensive baby pool for the babies to be able to safely be in the water on the beach and it was SUCH a good idea. They were able to play and play without getting into trouble or getting fussy.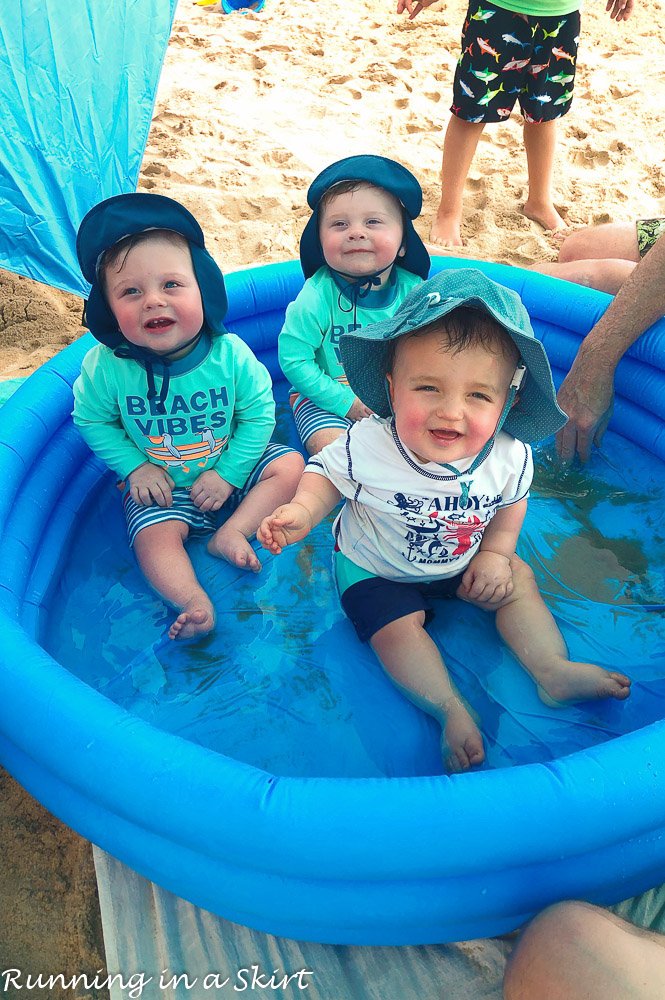 Despite cutting his front two teeth all week, Hunter was IN HIS ELEMENT!!!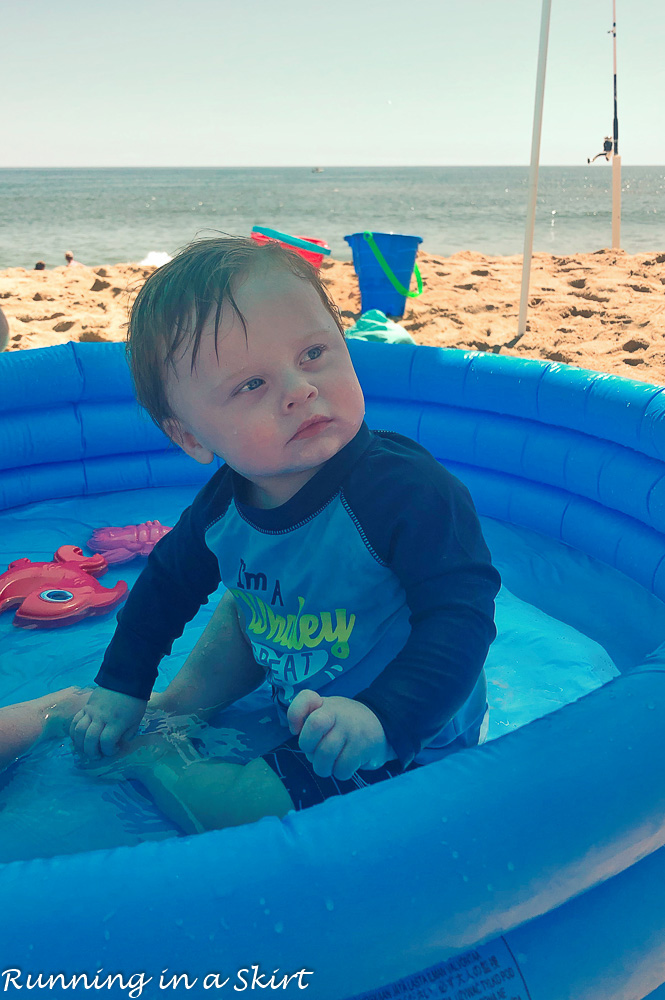 Jackson was too as his toothy smiles totally charmed everyone there.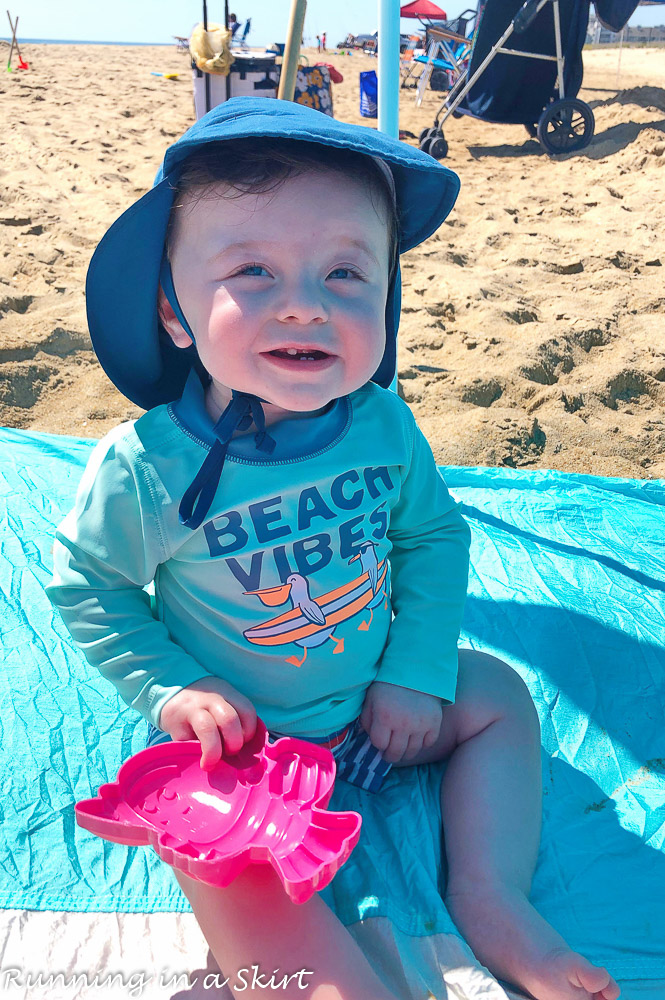 Another highlight was eating a few dinners out. We even had the best time taking the babies to a fun restaurant in Ocean City.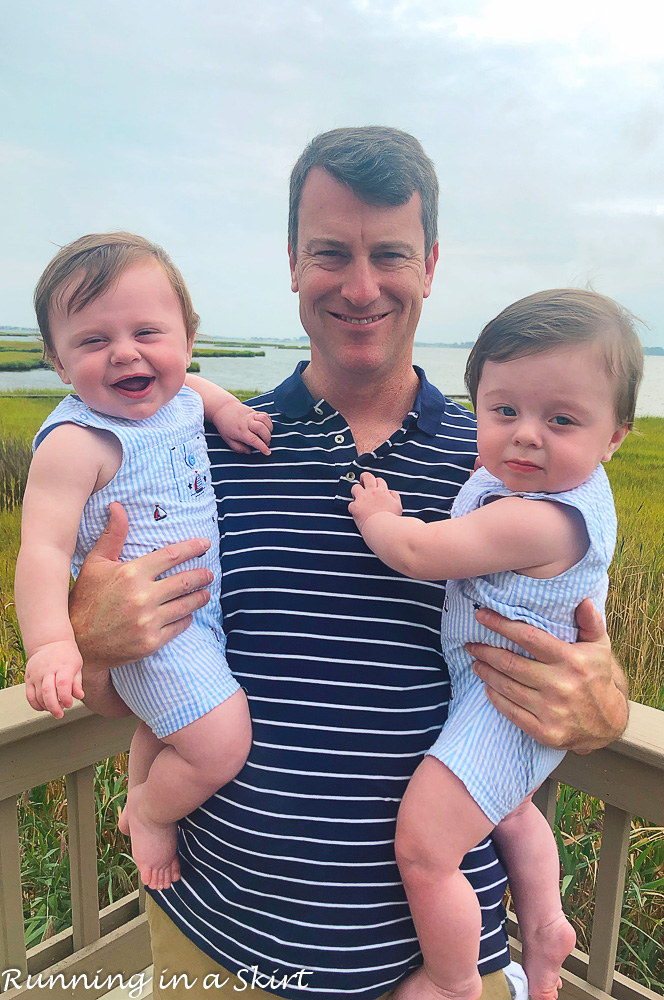 Jackson sat wonderfully in his high chair for an hour and a half while we ate. He was SO sweet.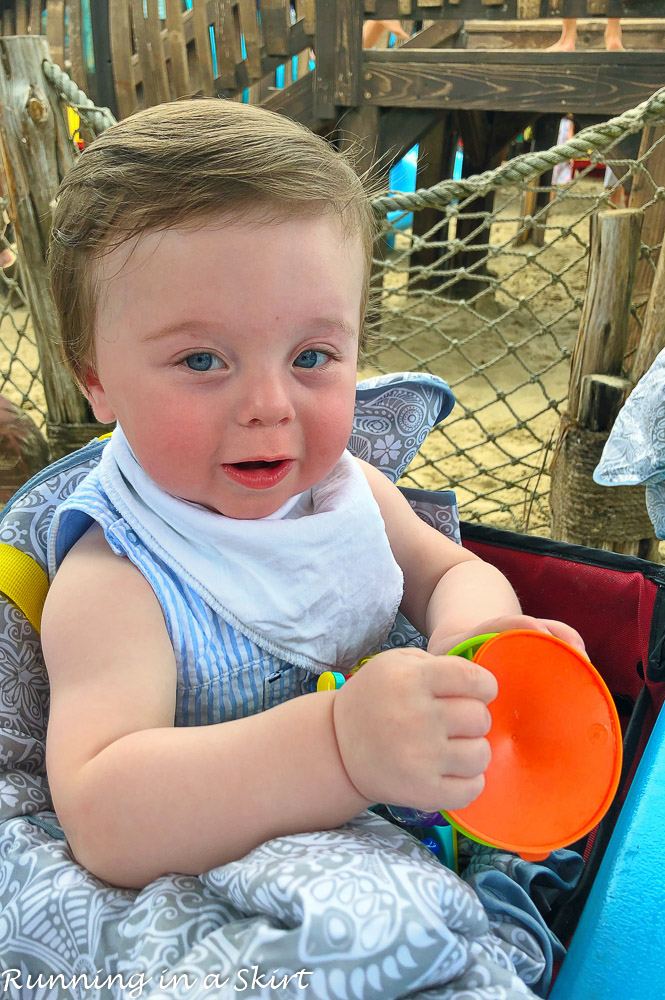 I love this picture with the babies and the Hub's sisters.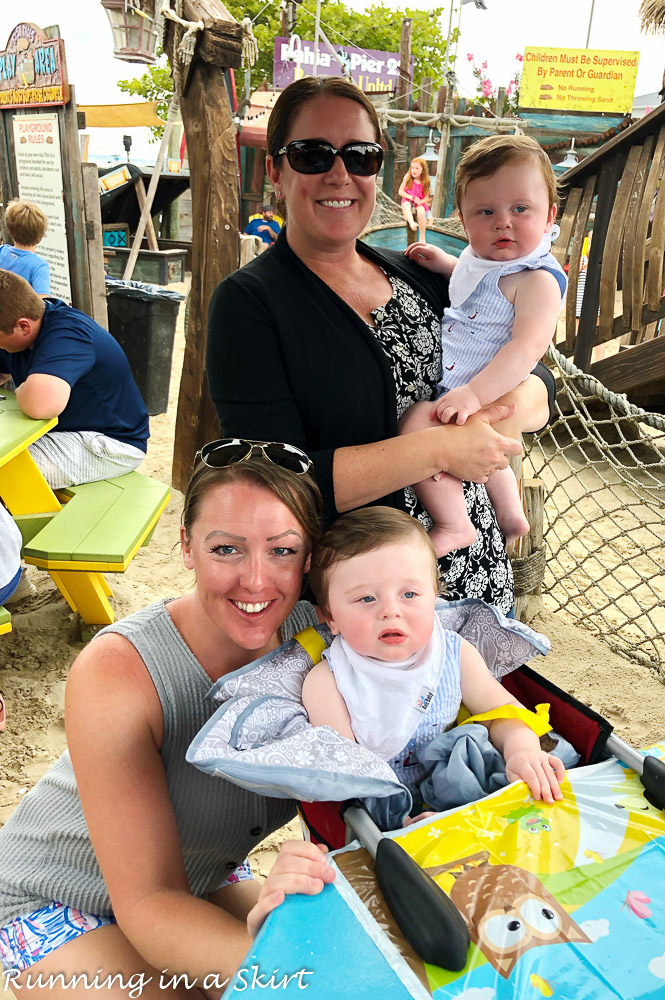 With the babies naptime and early bedtime, we once again had a lot of time at the condo. This was one of those rare moments when only one baby was up.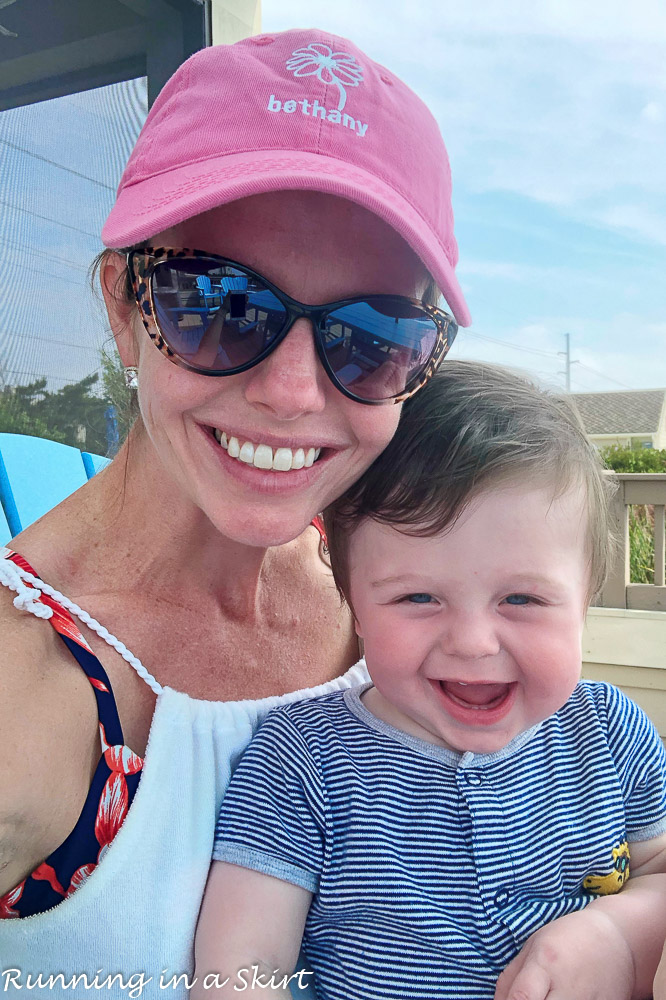 We made the most of being stuck in with some excellent takeout seafood and sunset watching. There is nothing like a pretty marsh sunset.
On the last night, the Hub's Mom got everyone together for an informal photo session and it turned out so good. This is the Hub's parents and all NINE of the cousins.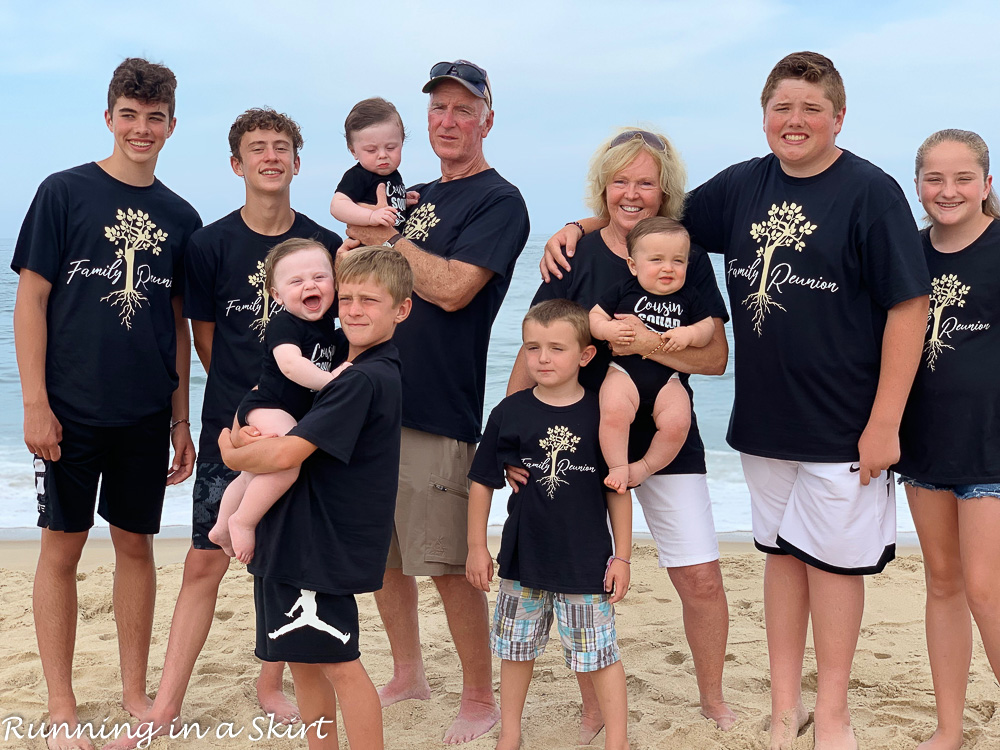 Here is the famous "Cousin Squad!" Can you just imagine what they will be like next year???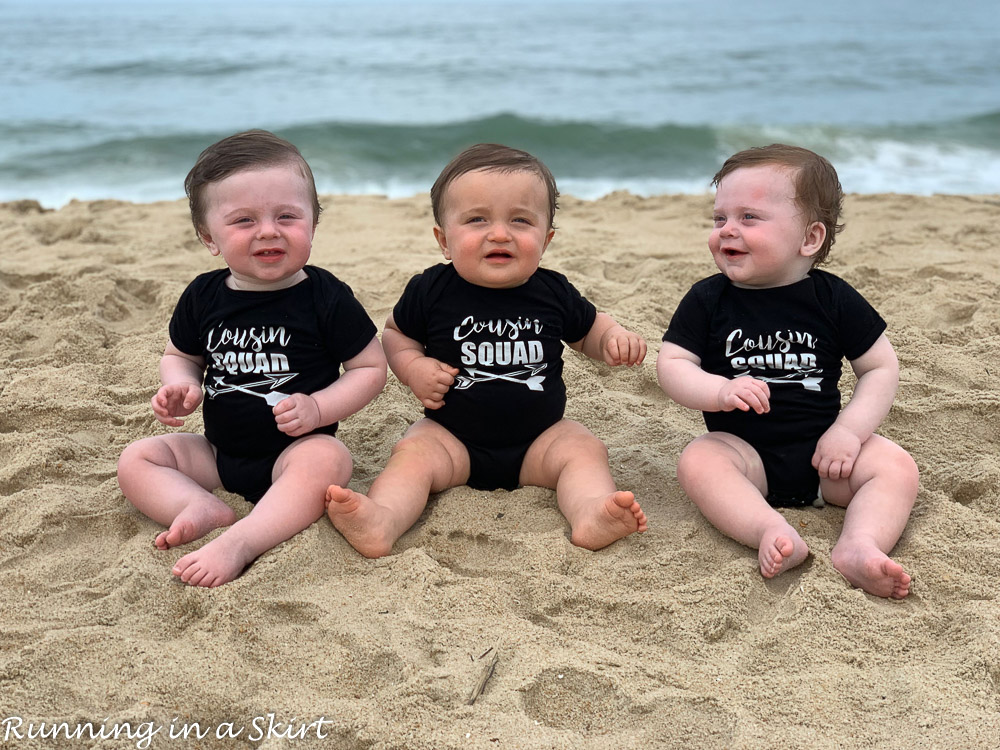 And here's the whole crew for the week. I love that the Hub's family does these trips and we were so lucky to be a part of it.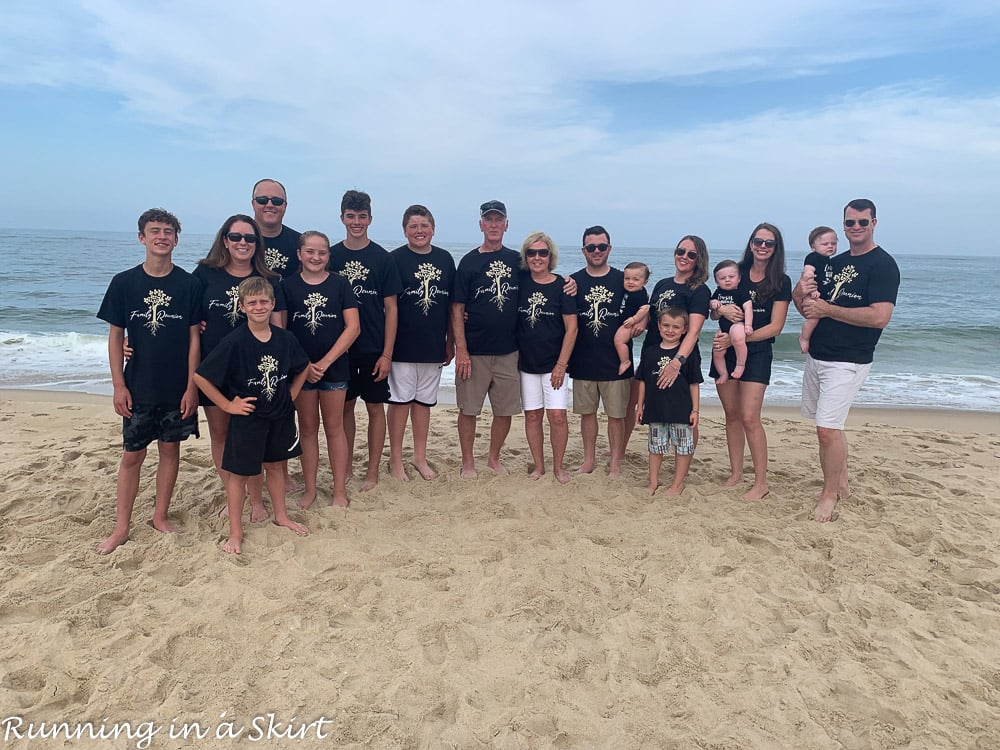 On Friday I'm going to share more of the specifics from the trip including my favorite restaurants and things to do. Hope to see you then.