Hi everyone!
I'm back from kicking off the New Year on Sanibel Island, Florida and Anna Maria Island, Florida. When we left for the trip our plan was to spend a week in Sanibel and then 4ish days in Orlando seeing my Dad and Margaret. We ended up all getting colds in Sanibel though and weren't able to go to Orlando because we didn't want to get anyone sick. Instead of going home we decided to book a last minute trip extension on Anna Maria Island which is near Sarasota. I was so so so so sad to be able to see my Dad, but grateful we were able to make the most of our time off.
We were blessed with some gorgeous weather for nearly the entire trip and we had such a lovely time, even with being a bit sick. The warm salt air did us all a lot of good and I think we got better a lot quicker than we would have at home.
I have some more official travel posts and guides coming out about Sanibel and Anna Maria in the coming weeks (including a SHELLING guide) but for now, I wanted to share just a few of my favorite moments from our time. Sanibel has turned into a precious place for our family and I love seeing these photos of the boys each year. Anna Maria was also very pretty and had lots of interesting things going for it too. It was so lovely to visit both and explore two different islands.
If you want to some something super cute checkout photos from our Sanibel trip with them in 2020 and 2021. It's remarkable to see how much they have grown.
Florida Trip 2022 Top 20 Moments
I'll kick the photos off with the boys first running out to the beach. We had just arrived and they were too excited to even take their tennis shoes off. They ran down the boardwalk holding hands and it was the most precious moment.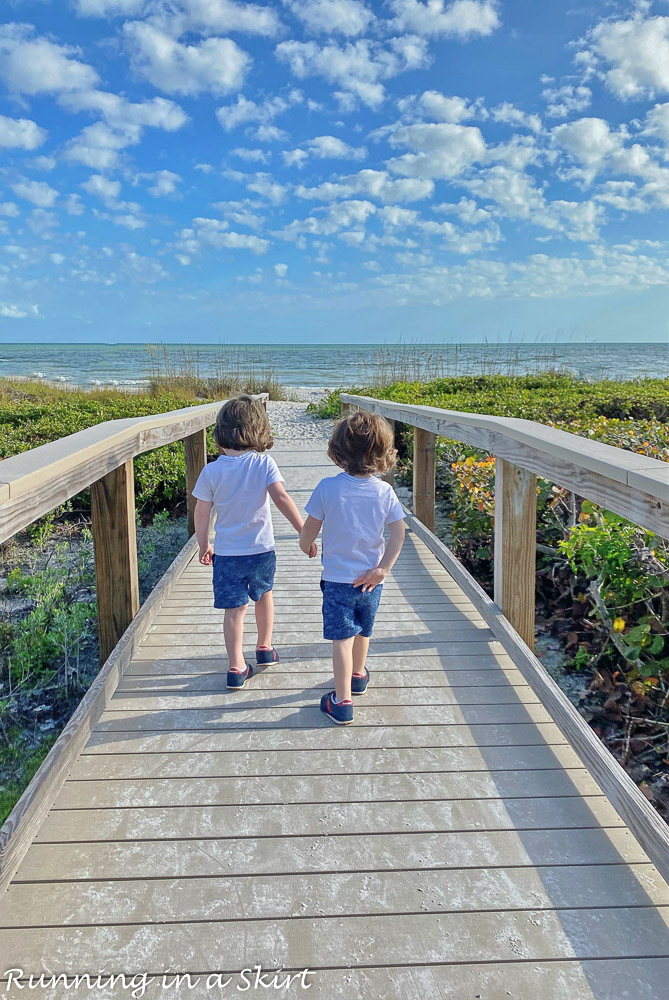 The next day we all got out new beach gear! The boys and Dad got matching swim trunks which the boys thought were pretty cool.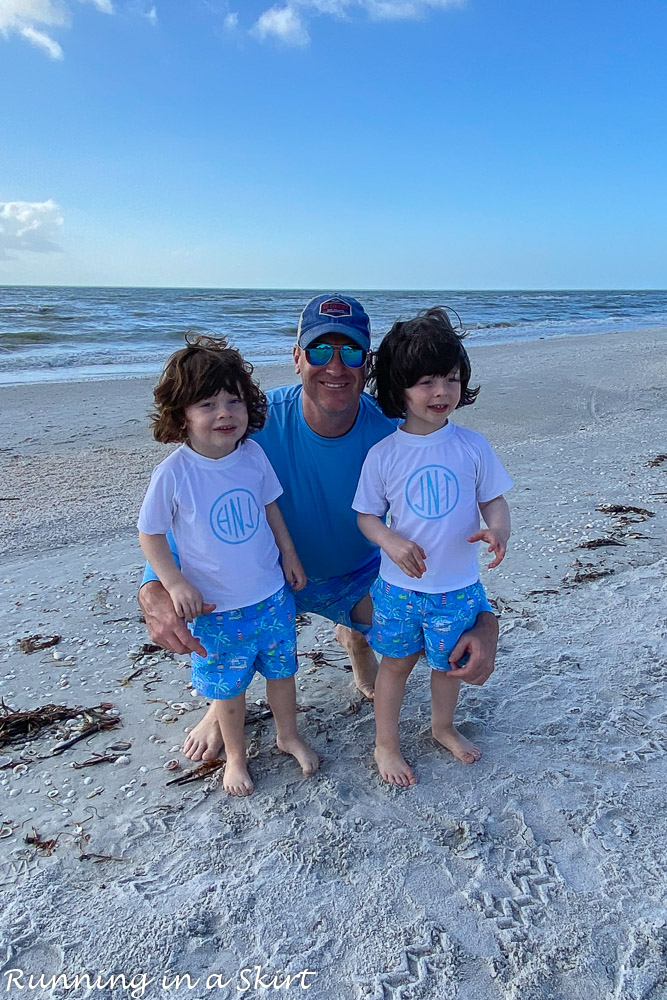 I love how sweet this one turned out too.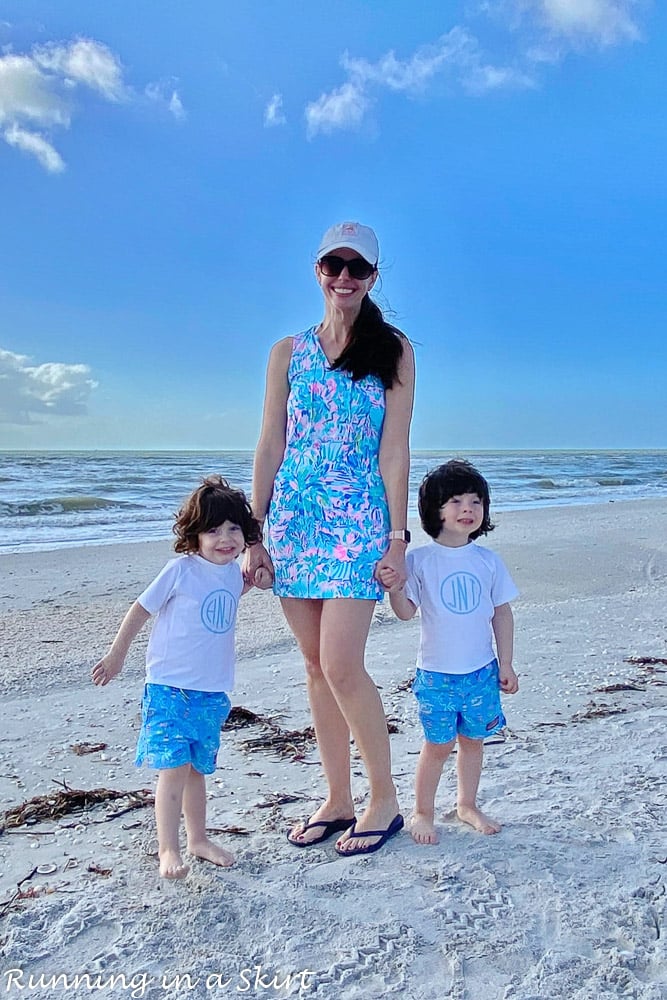 We spent much of the week on Sanibel running up and down the beach splashing in tidepools and collecting sea shells. It's one of the best places in the world for shelling and we must have went at just the right time this year because we found so many.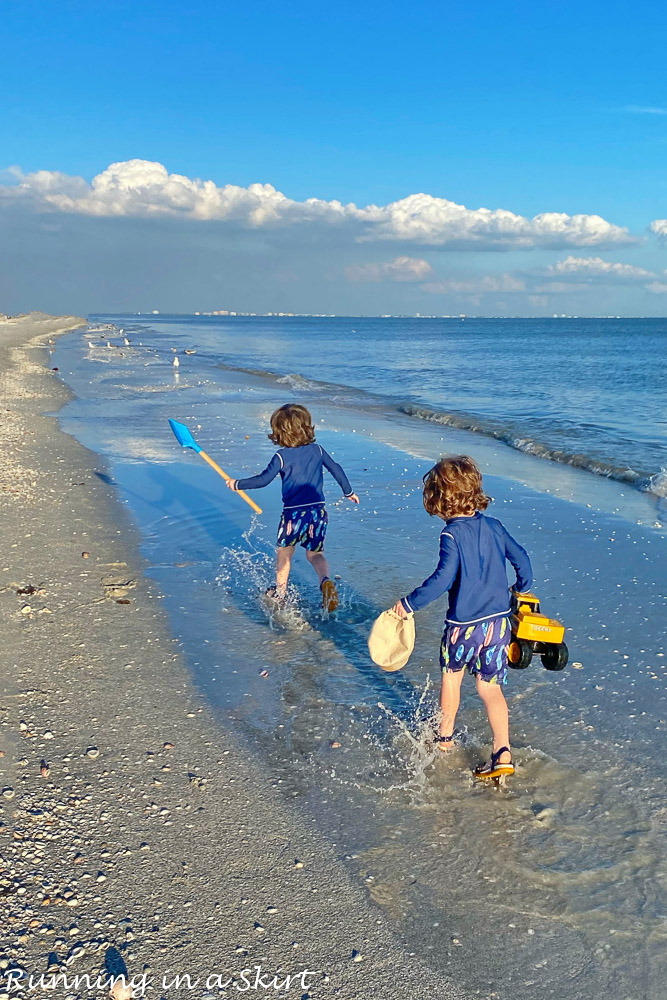 We also spent a lot of time in the pool with their new pool noodles!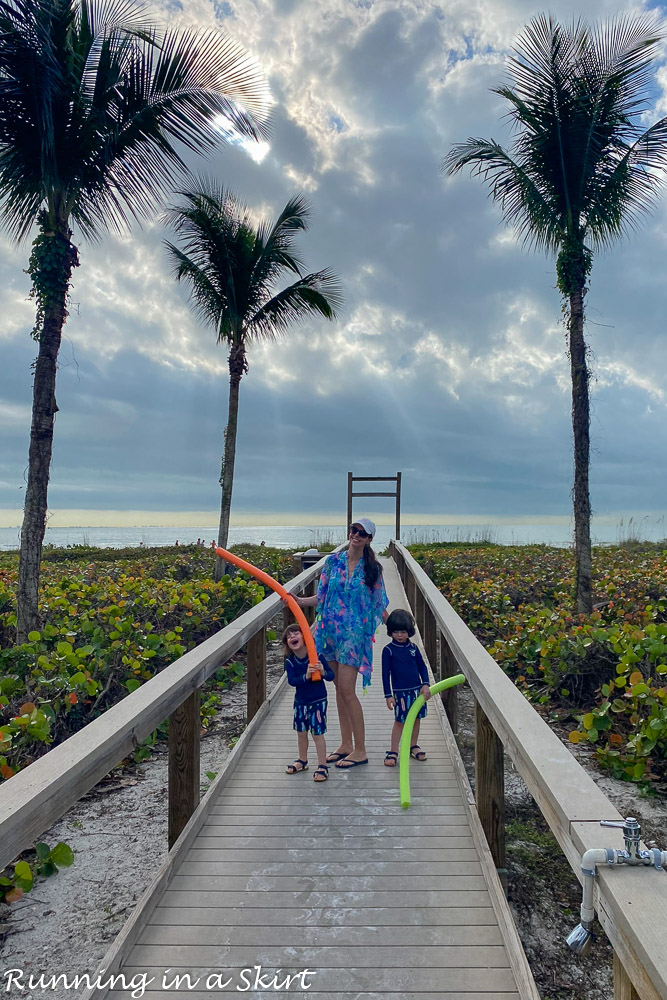 I love this photo too. This was one of the evenings we went out around sunset and there were some storms in the distance. The sky blended right into the ocean. It was magical!
And this was the sunset that same night. So pretty and unique.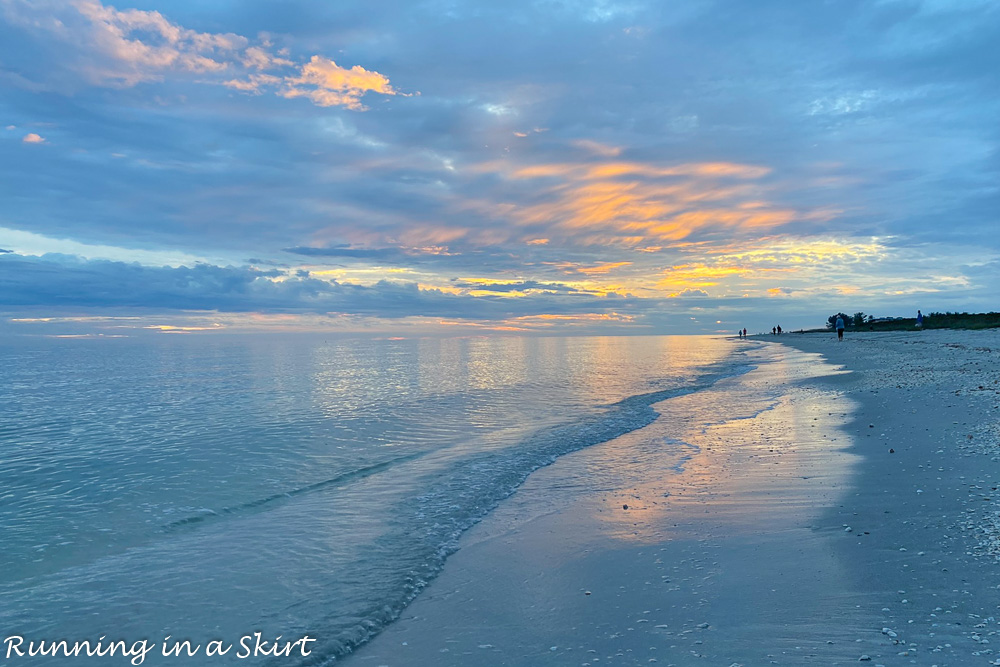 I went on several sunrise runs during our trip and this was my favorite photo.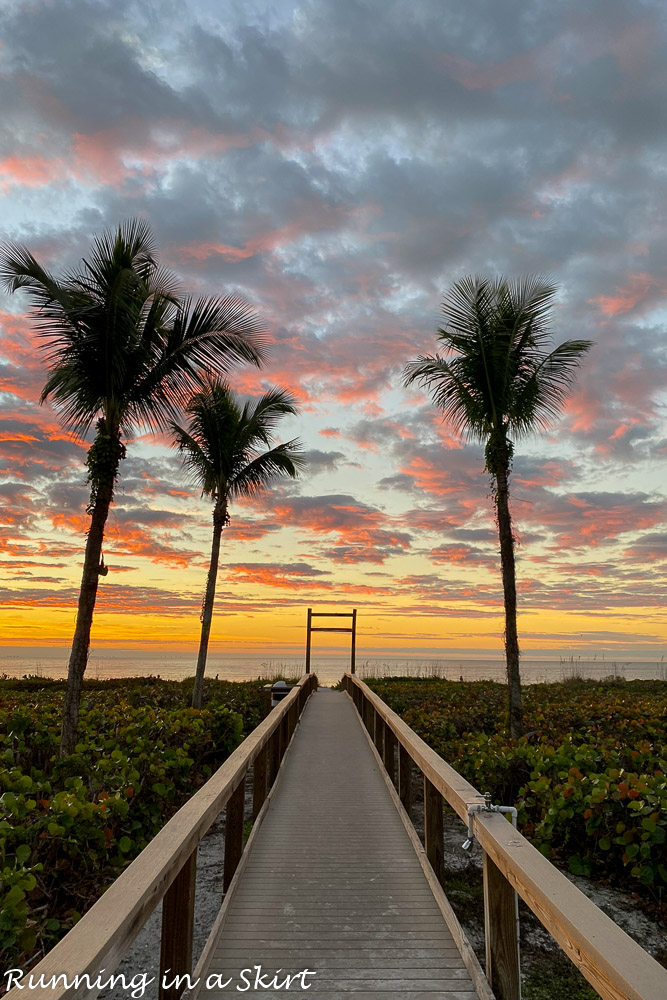 And I also got his one. Sanibel is a special place and is so naturally beautiful. I'm completely obsessed.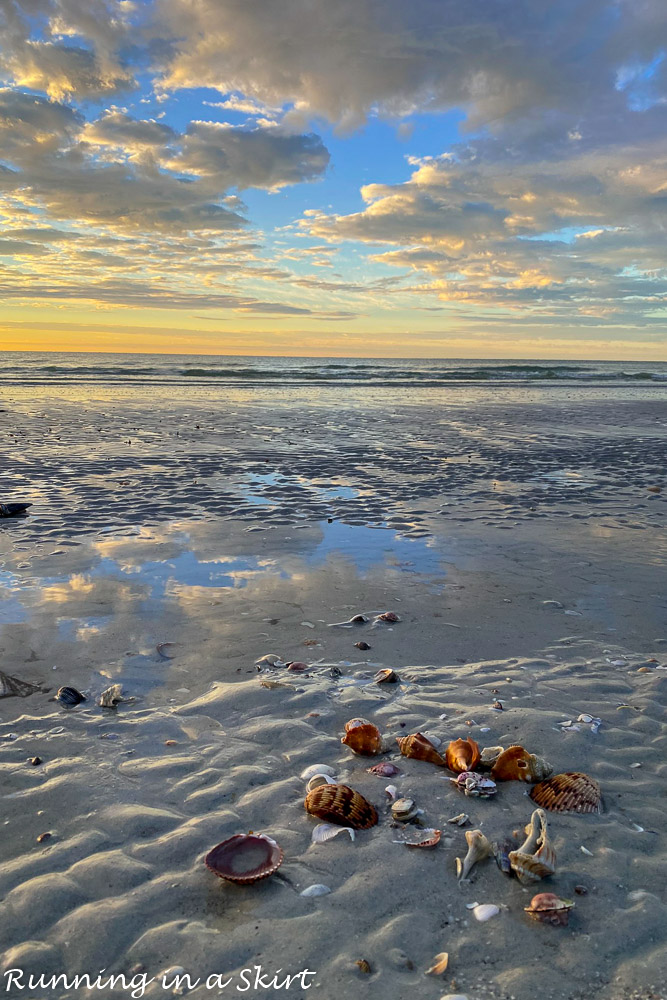 I'll kick my photos off from Anna Maria with the nice, warm and sunny days we had there. It was gorgeous!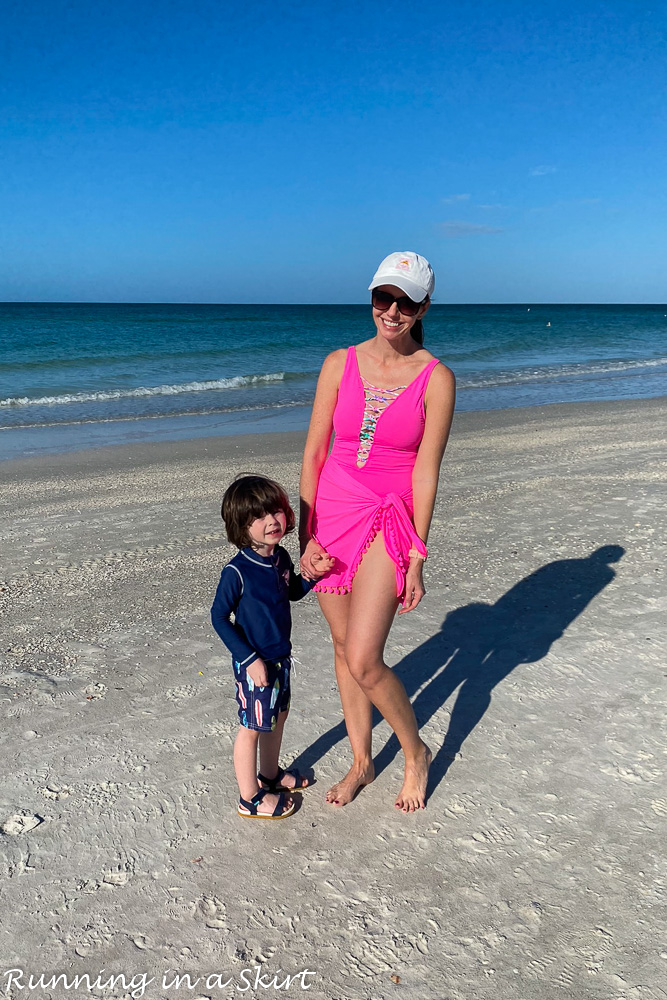 The water in Anna Maria was a little easier for the kids to play in and Jackson had a blast "being silly" in the waves. He was such a ham.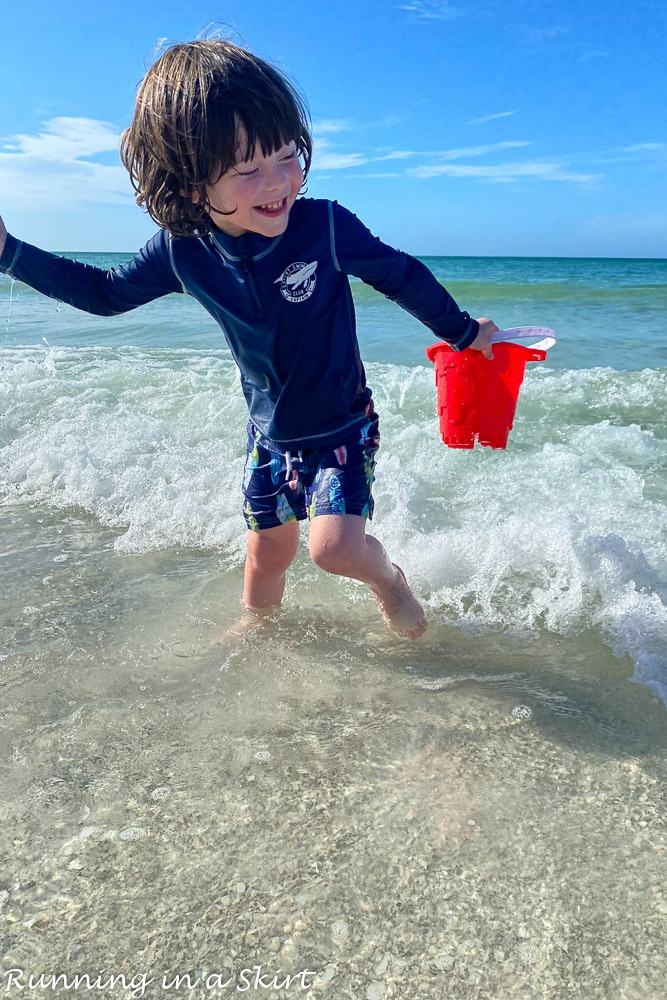 I also went on some sunrise runs in Anna Maria. We stayed in a part of the island that was very narrow so you only had to walk to the end of the block to see the sunrise or sunset. It was pretty darn cool.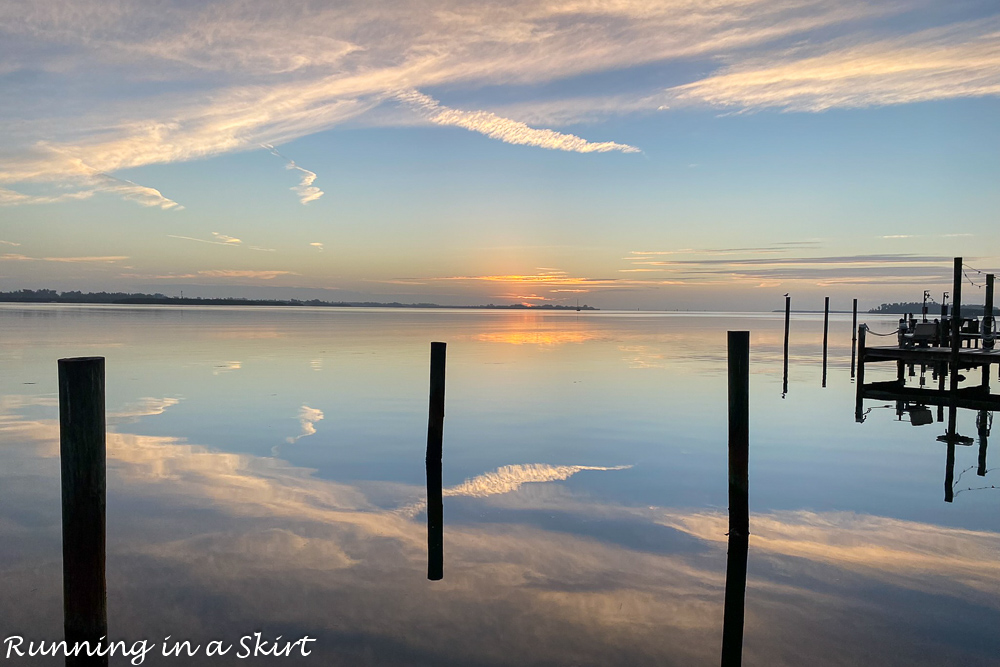 I also loved how this one came out.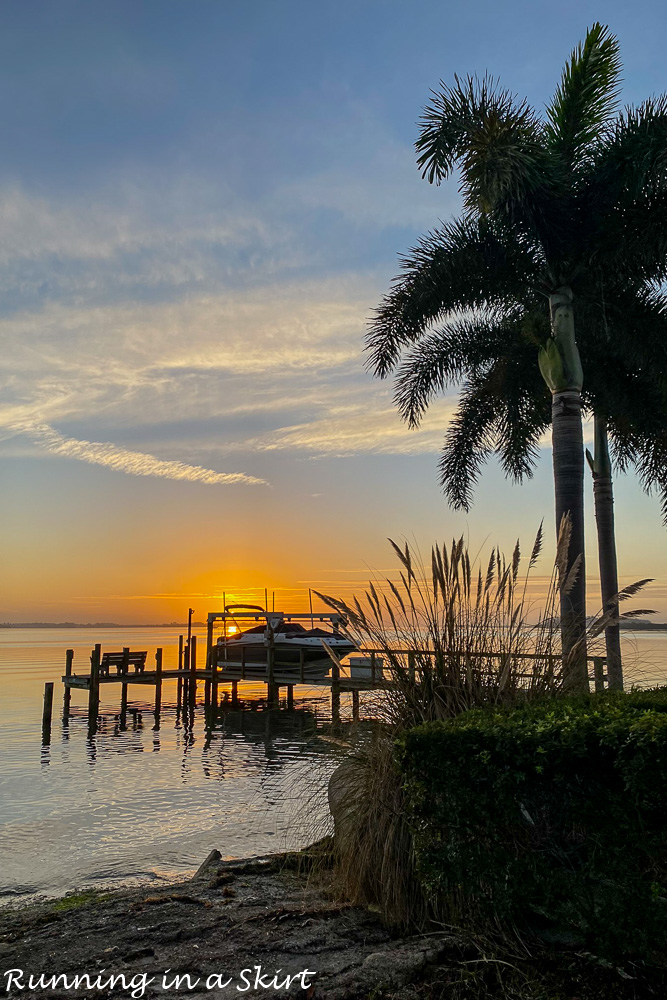 We tried to make the most of our shorter trip to Anna Maria by going out and watching the sunset each night. It drops right into the ocean here, which was pretty lovely. The rest of these photos were moments from those nights.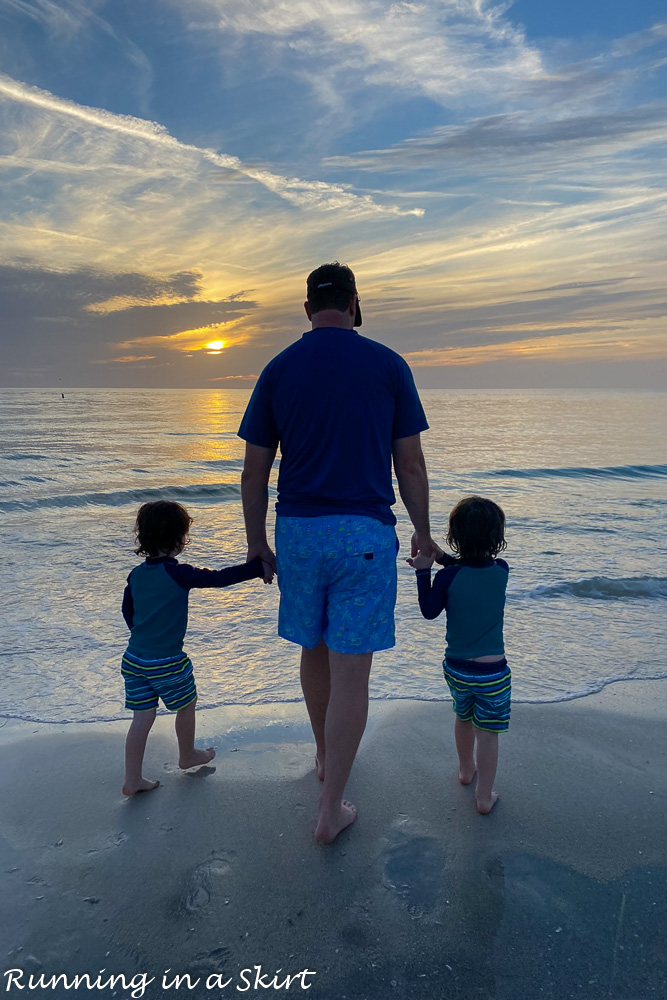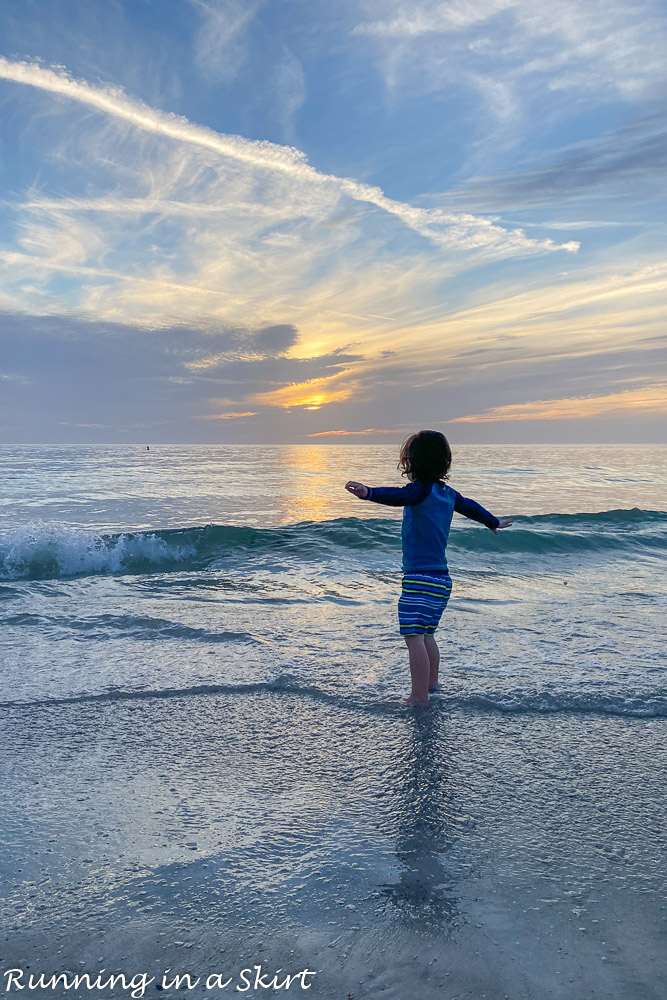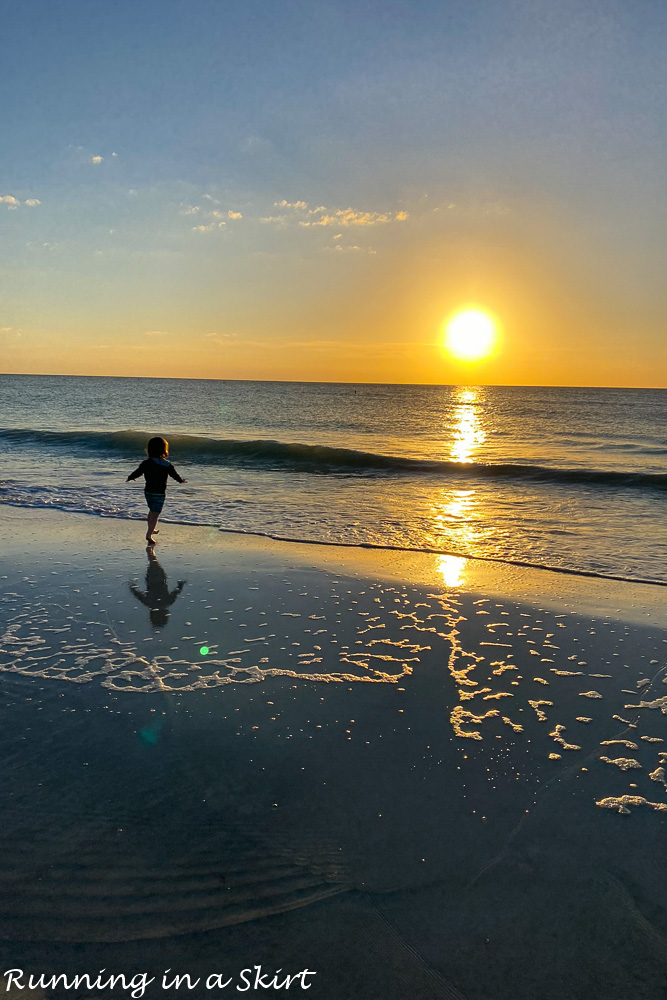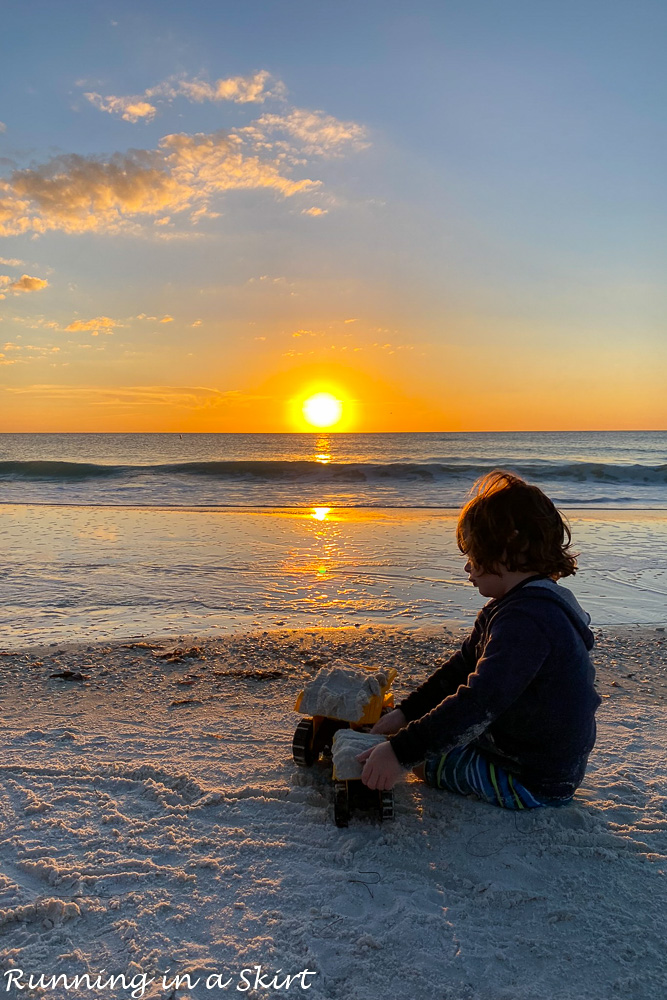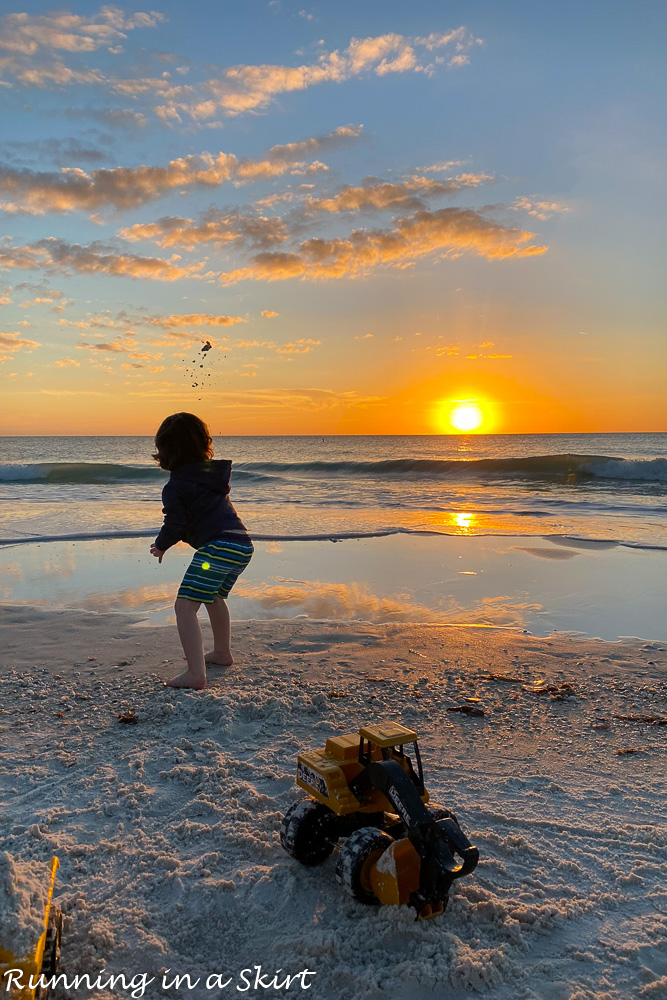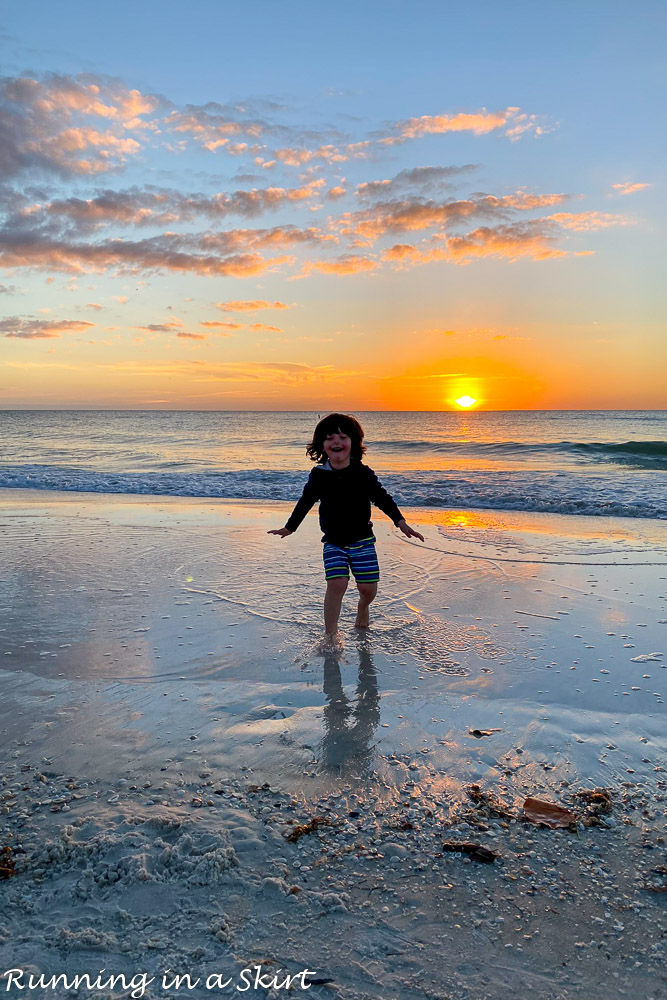 The boys love the beach right now, which makes me so happy because I'm such a beach person at heart. We made so many memories as a family and I'm so grateful we got to take this trip. I know I will treasure these family memories forever.
In the coming weeks I'll have more posts with more photos from both Sanibel and Anna Maria! Stay tuned. 🙂
MORE SANIBEL NEWS