Happy Fashion Friday!
I hope everyone had a great week. Other than our air conditioning breaking again, mine was good. The repair folks have been to our house no less than four times just this week. I never thought I'd be sweating in my house in October, but that's what happened. With everyone going on in the world though, it seems like a minor problem.
This weekend I'm getting my bridesmaid dress for my Brother's wedding back from the seamstress and hopefully going on a hike with my other SIL who is coming into town. It should be a lovely weekend.
Here's what you might have missed on the blog this week...
And here's a flashback recipe of the week to try...
Healthy & Creamy Pumpkin Pasta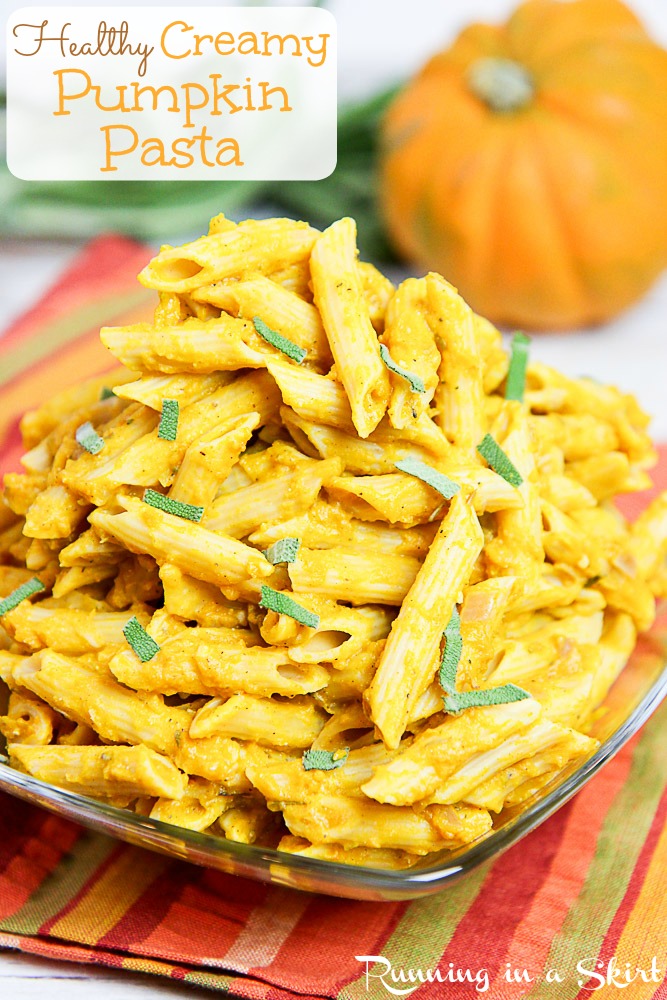 Fashion Friday
I'm kind of excited about this week's look. I got new white jeans last spring and I was looking for creative ways to keep wearing them into the winter. I started to think that I can't be the only one who was trying to figure out that fashion puzzle. So hopefully this post serves as a little inspiration for you too. I think it you are careful you can break the fashion rules and wear the white!
The look started with my new Lilly Pulitzer Navy Sweater. They just sold out of this exact one, but this one is almost identical. This sweater is cozy and so beautiful in person. I got it to "winterize" some of my Lilly dresses, but the sweater is pretty enough to wear without their prints. I have been wearing it on repeat since it arrived.
I paired it with a simple dusty gray tank from Old Navy and my gray suede Sam Edelman booties. These boots are from a few seasons ago, but these are very close and would work perfectly. They just don't have the fringe. You could also go for this slide pair, which is popular right now.
I can't gush enough about Sam Edelman shoes. Every pair I own gets worn so much because they are so cute and actually comfortable.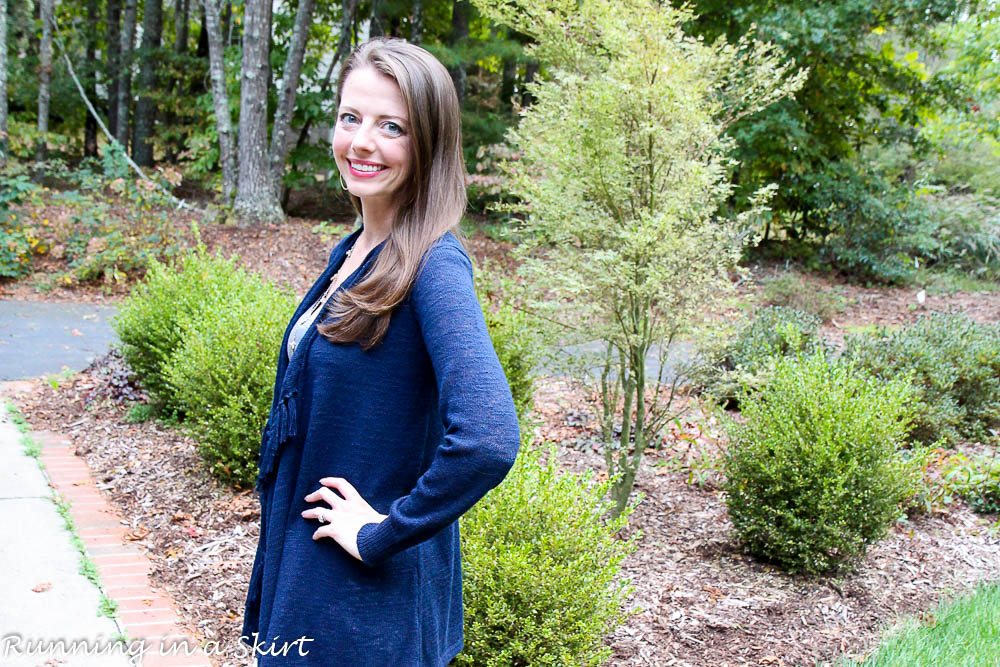 I normally put silver jewelry with grays, but since gold is so popular these days I decided to layer several gold necklaces and add some big gold earrings to top off the look. I think it really updated and elevated this otherwise casual look! It also shows how well the gold color goes with almost anything.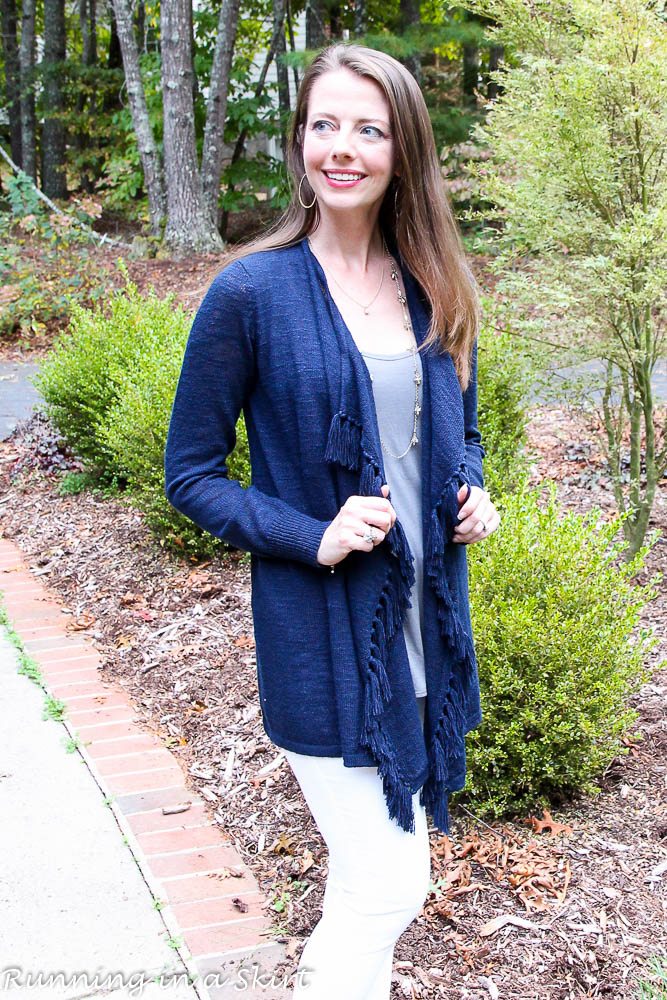 I tend to gravitate to more reds/pinks and browns but I'm loving this blue and gray look for fall. I hope you are too! As always for Fashion Friday I put together some shopable links for you to buy this outfit. I do make a small commision off the links, so thank you again for your support!
Happy Shopping.
Shop the Look:
Navy Fringe Sweater - Lilly Pulitzer
Gray Tank - Old Navy Blank Slate Color
I hope y'all have an amazing weekend! Let me know what you are up to and I'll see you back here Monday.
Your turn!
Do you wear white jeans in fall?
What are you doing this weekend?
I'm linking up with: Nicole for the Fit and Fashionable, Jolynne Shane for Fashion Friday, Turning Heads Tuesday. Thank you so much for the lovely linkup ladies.