Get ready for beach season with these cute and affordable beach essentials!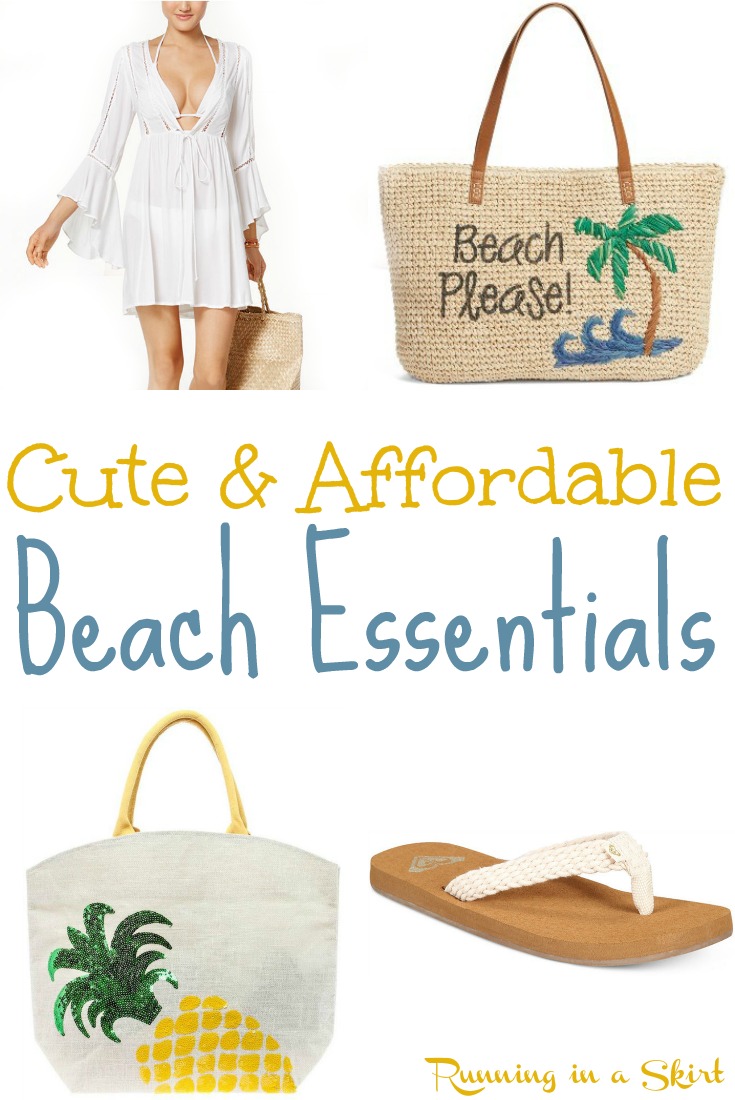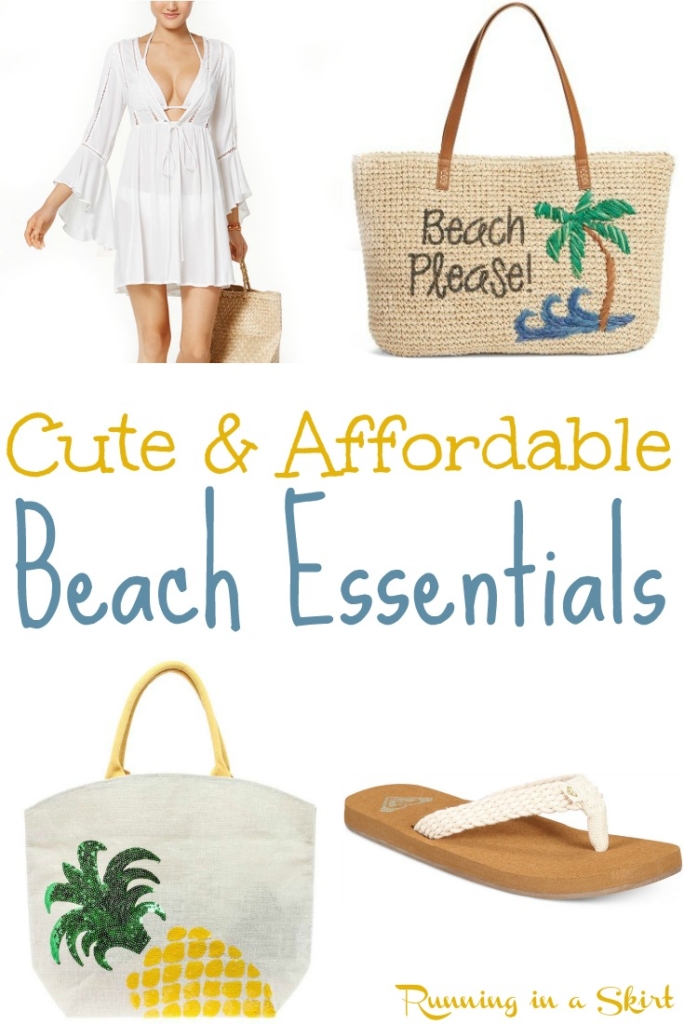 Happy Fashion Friday peeps!
As this is publishing the Hubs is waking me up long before dawn to head to the airport to fly to the Abacos. You may remember I went there two years ago and then again this past May. I'm taking the trip again with our friends Dan and Sommer. It's quickly becoming one of my favorite destinations because of how remote and quiet it is, the wonderful food and beyond stunning water and beaches.
Look at this bay that was essentially ours for the day!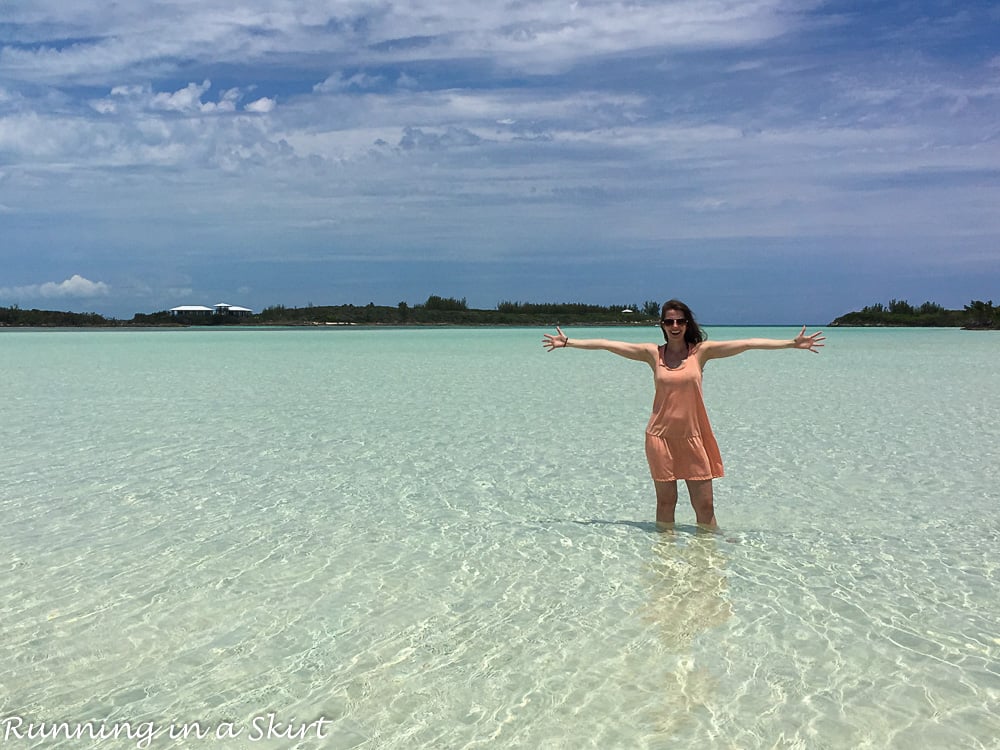 Plus the sunsets are spectacular. I judge beach locations by their sunsets. 🙂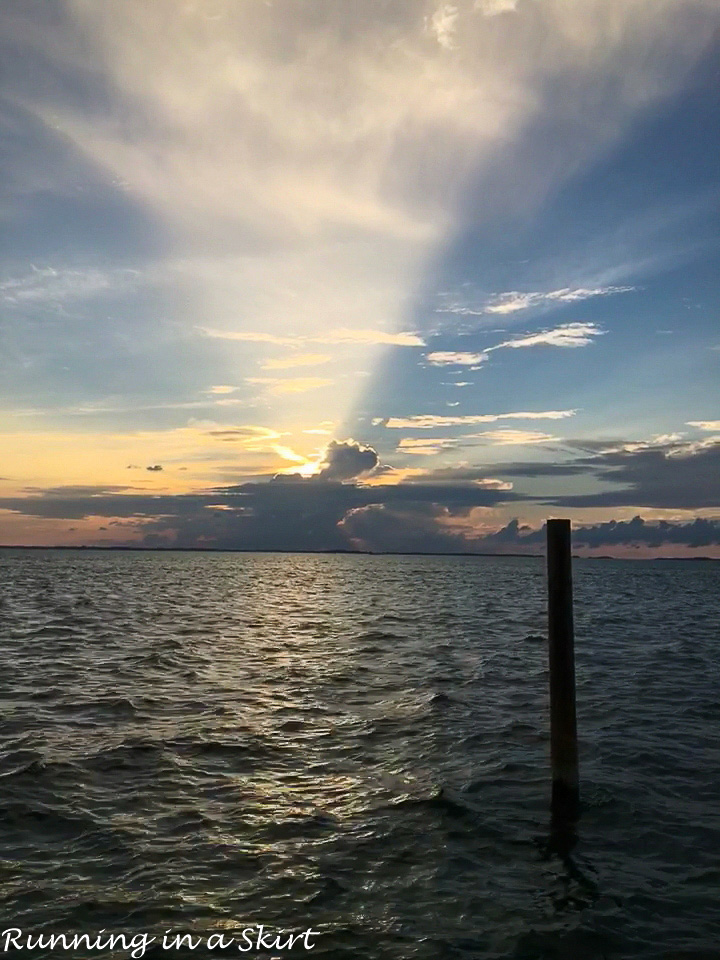 It gets bonus points because we can easily fly ourselves there. I recognize and know how blessed I am to be able to do that.
So in honor the arrival of beach season (or almost arrival depending on where you live!) I thought I'd share some super cute beach essentials for the year. Since swimsuits are so hard to fit and personal, I didn't even touch on those... but I did post my favorite cover-ups, beach bags and flip flops of the season!
It's never to early to be thinking beachy thoughts!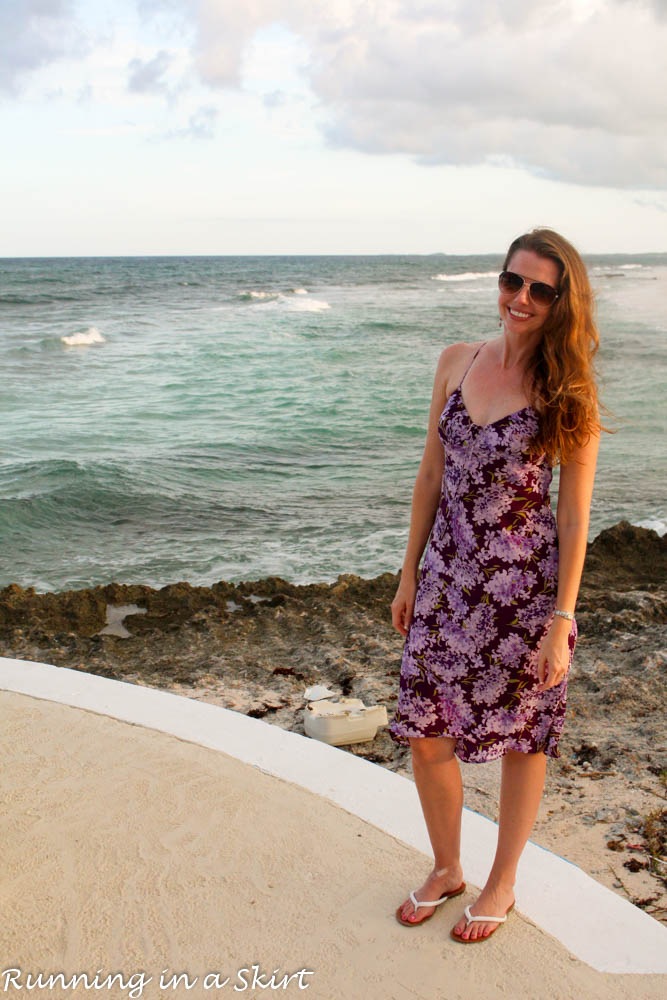 Happy shopping!
Cute & Affordable Beach Trip Essentials
Beach Bags
Lilly Pulitzer Palm Beach Tote, $68
Cover-Ups
Smocked Tube Dress Cover-Up, $29.99, also comes in black HERE
Lace Trim Bell Sleeve Cover-Up, $54
Dotti Short Sleeve Cover-Up, $48
Roxy Windy Fly Away Cover-Up, $30.80 <---sale!
Volcom Hot Tropic Print Caftan, $59.50
Lilly Pulitzer Bonita Cover-Up, $98
Flip Flops
Jack Rogers Jelly Flip Flop, $49.95
Havaianas Flip Flop (multiple colors!), $26
Tommy Hilfiger Flip Flops, $29
So nice to see you today. I do have posts scheduled while I'm at the beach, so make sure to come back Monday for Things I'm Loving Lately. You can also follow along with the fun on Instagram. I'll be posting when I find wi-fi!
This post is not sponsored, but contains affiliate links. I do make a small commission for clicks and purchases. It cost you nothing. Thank you for supporting Running in a Skirt.
Your turn!
Do you have any beach plans this spring/summer?
I'm linking up with: Nicole for the Fit and Fashionable, Jolynne Shane for Fashion Friday, Turning Heads Tuesday. Thank you so much for the lovely linkup ladies