Staying healthy while traveling can be a challenge! I'm breaking the code and sharing my tips for healthy travel.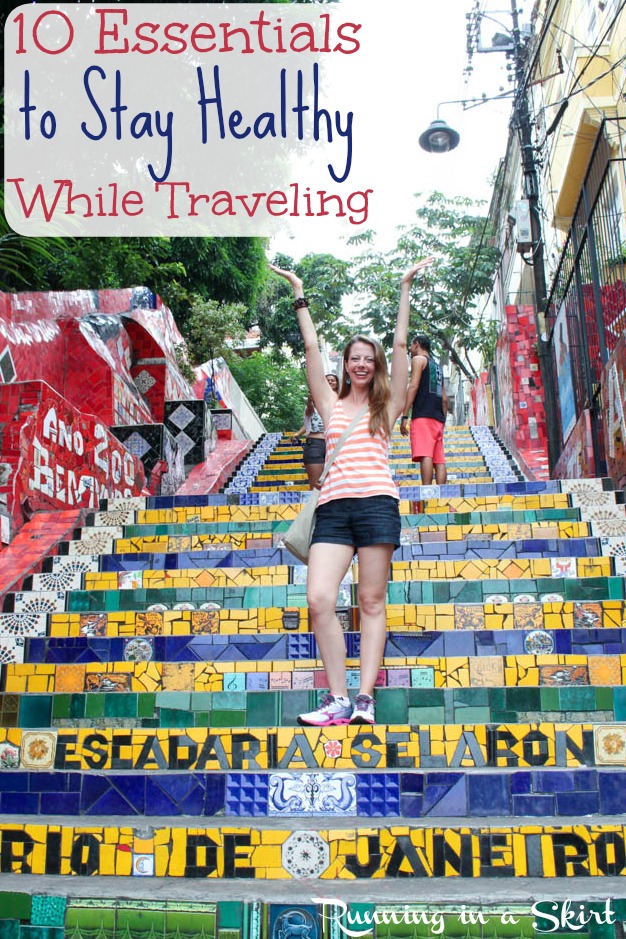 Hi everyone!
I have officially entered my summer travel season. I got some amazing opportunities to go really cool places over the next few months, so I decided to embrace them and be a bit of a nomad this summer. To kick things off I'm going to the Bahamas Friday and leaving for Chicago next week <--- Not great timing but the only way it was going to happen. The schedule continues at a pretty rapid pace through July. I am so blessed to be able to go so many places, but I'd be lying if I told you I wasn't a little worried about getting sick with so much time in the air and on the road!
Because I do love to travel, over the years I developed some simple things I do to try to stay healthy on vacation and not get sick. These are all things I'm implementing with full force this summer as I venture out on some pretty spectacular adventures. I also thought with summer coming up, many of you might be planning trips as well and find my tips for healthy travel useful.
[fusion_builder_container hundred_percent="yes" overflow="visible"][fusion_builder_row][fusion_builder_column type="1_1" background_position="left top" background_color="" border_size="" border_color="" border_style="solid" spacing="yes" background_image="" background_repeat="no-repeat" padding="" margin_top="0px" margin_bottom="0px" class="" id="" animation_type="" animation_speed="0.3" animation_direction="left" hide_on_mobile="no" center_content="no" min_height="none"]10 Essentials to Stay Healthy While Traveling - don't get sick this summer! #travel #healthyliving Click To Tweet
10 Tips for Healthy Travel
Stay Hydrated
It's so easy to forget to drink water while you are traveling, but it's so important to keep your body healthy. Bring a water bottle with you and make sure you are getting enough water. If you are flying carry it through security empty and fill it on the other side. Planes can have such low relative humidity, that your body will be starving for H2O! Staying hydrated can also help your immunity.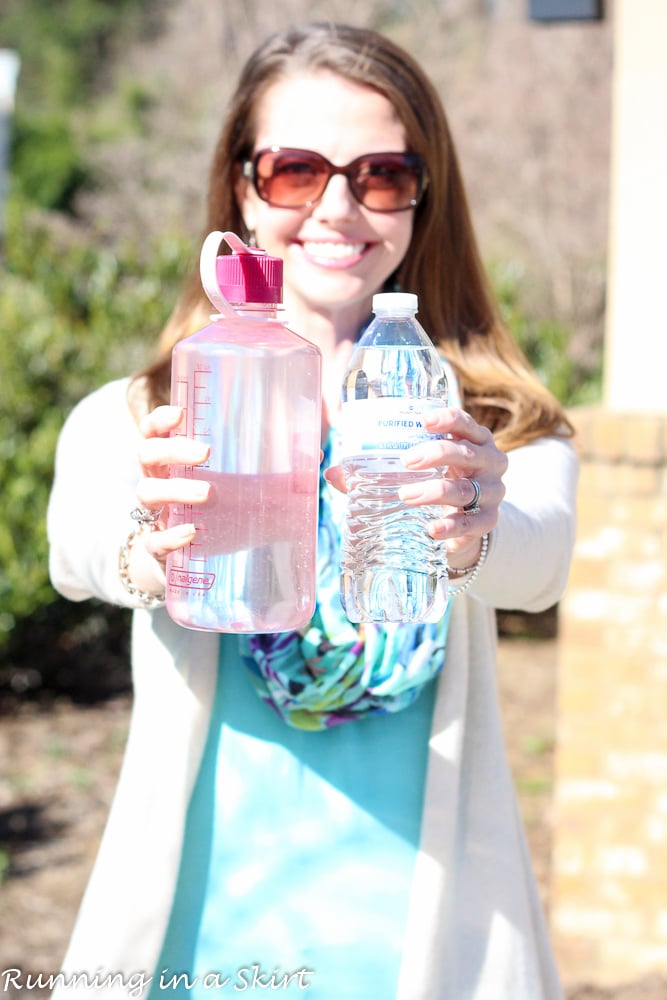 Eat Nourishing Foods
One of my favorite parts of travel is trying food from all over the world. It's safe to say I've eaten my way through many adventures. So, I don't believe in being too restrictive in your diet when you are traveling. I believe it is part of the experience. However, it can make a huge difference if you are intuitive about getting at least some nourishing food. Want the Banana Macadamia Nut French Toast for breakfast?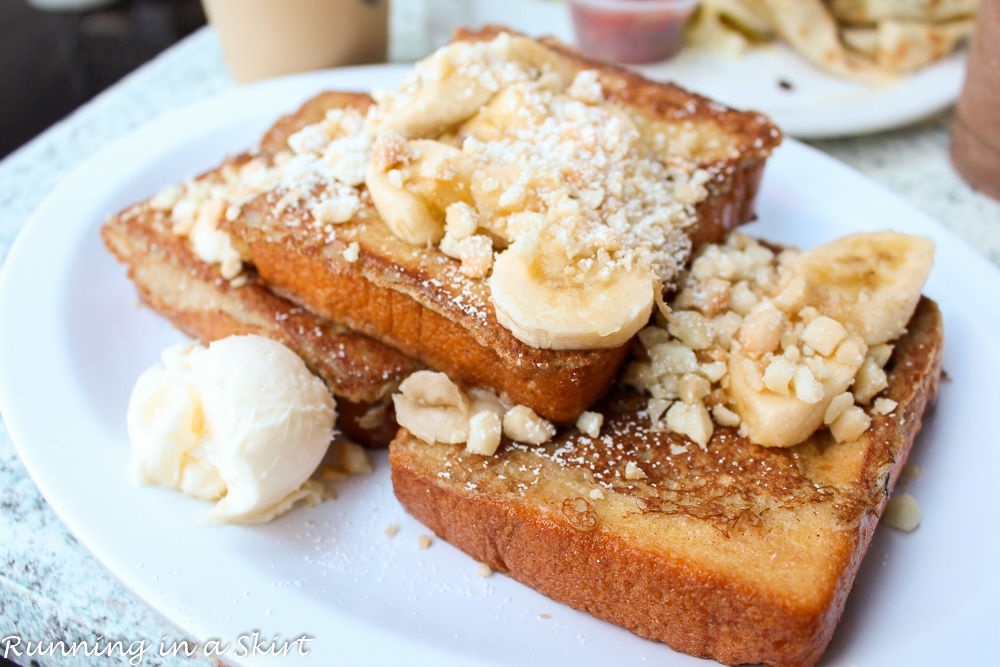 Then perhaps balance it out with a side of fresh juice and a salad at lunch. Just make sure you are getting some sort of colorful vegetables and greens daily... and french fries don't count :-).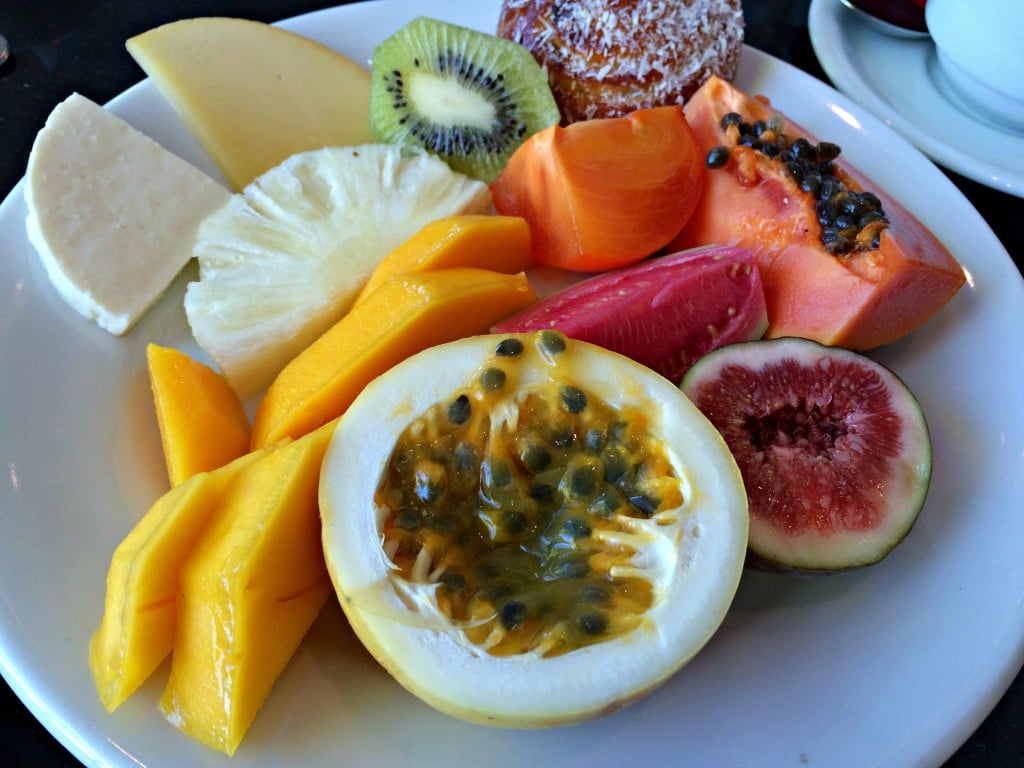 Take Extra Vitamin C
I am normally a fan of getting your vitamins through food, but if you aren't eating as well AND you are being exposed to more germs it is worth your time to take some extra vitamin C to boost your immunity. Just flying on a plane makes you 20% more likely to get sick. All good reasons to pack some vitamins while traveling.
Bring Healthy Snacks
Once again, I am all about enjoying local food as part of the experience, but bringing some healthy snacks can give you a good start. I'll even thrown some fresh fruit, dried fruit, protein bars, almonds in my bag. They are great for the plane when options are minimal.
Make Sleep a Priority
This is a huge one! Making time for sleep should be a priority. If you have early flights, get to bed in enough time to get your shut eye. If you are traveling across time zones, give yourself enough time to catch up. Yes, you are in an exciting place but sleep will keep you healthy while you are there.
If you have trouble sleeping consider bringing a sleep mask and even melatonin. If you have trouble sleeping while you travel, check out this full post on the subject.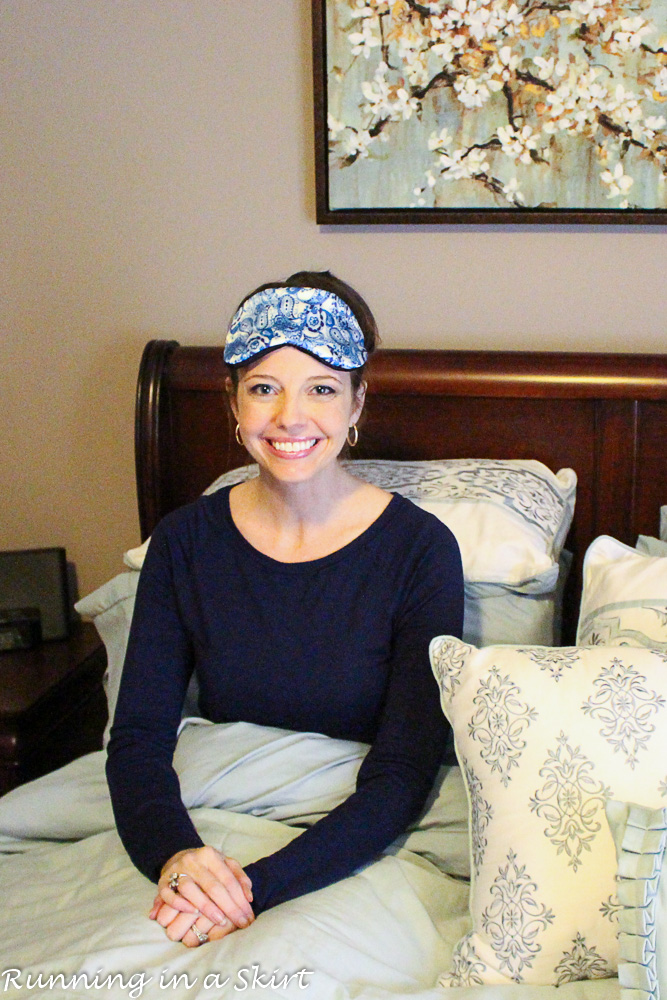 Give Yourself Time to Rest
In the same vein, don't plan intense activities for every hour or day of a trip. Give yourself time to rest and enjoy the experience.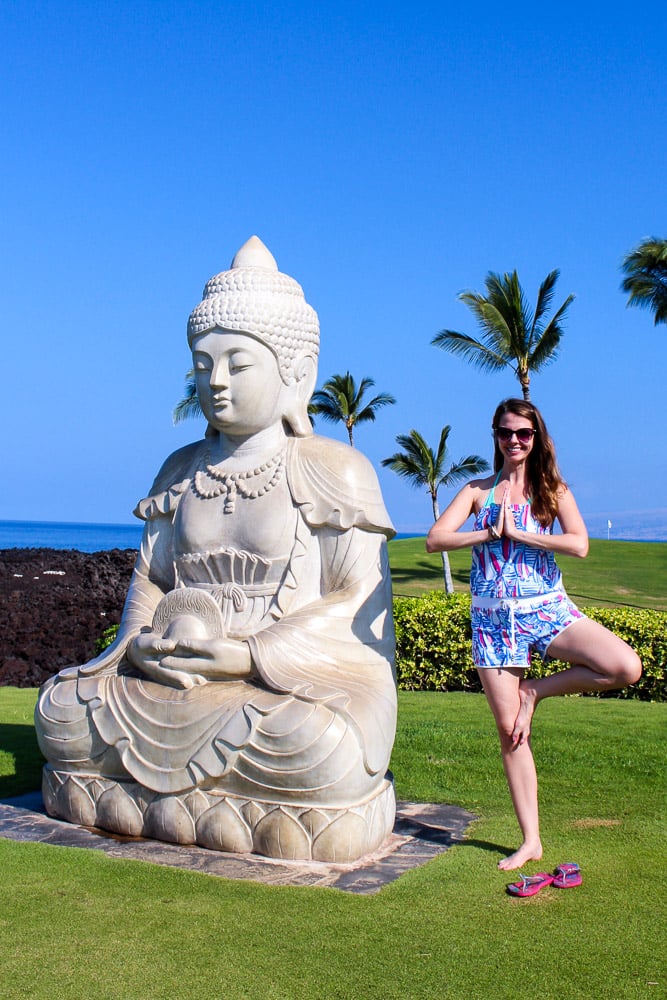 Consider Watching Your Alcohol Consumption
Don't get me wrong, I like a nice drink as much as the next person but drinking too much on vacation can really impact your health. It can dehydrate you, reduce your immune system and mess with your sleep patterns. I'm not saying don't drink... but just give yourself a break and be more intuitive about it.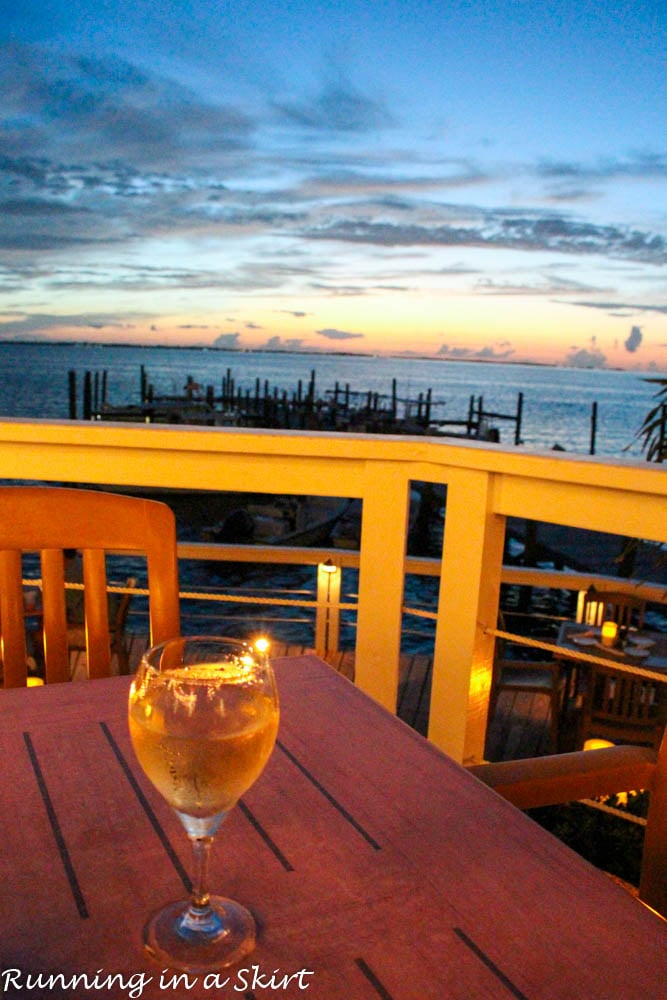 Stay Active
Even if you don't want to actually workout on your trip, find other ways to stay active! Instead of relying on your car walk everywhere, hike or rent bikes. If you are near the water do stand up paddle boarding or snorkeling.
If you are near a lava hike, you should probably take it.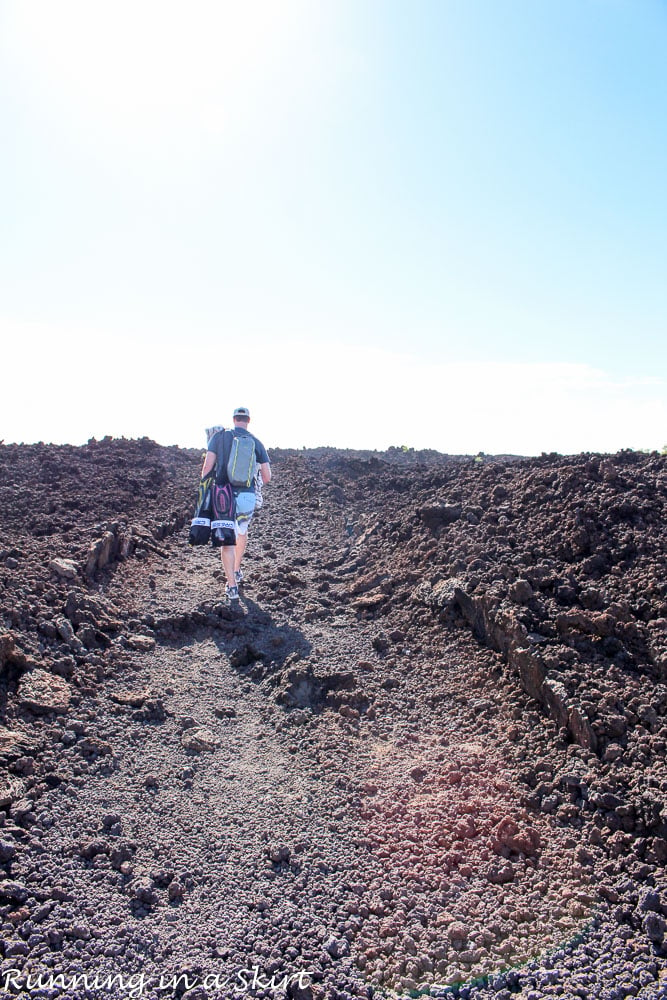 If you want to fit in workouts, consider bodymove circuits like my No Equipment Hotel Room Workout.
Wash Your Hands
I sound like your Mom... SORRY! But wash your hands! It's the single best way to prevent yourself from getting sick.
Use Sunscreen
And finally my little traveling lovelies... USE SUNSCREEN! No one wants a nasty burn or wrinkles... so just do it!
10 Essentials to Stay Healthy While Traveling - don't get sick this summer! #travel #healthyliving
Click To Tweet
Hopefully we all can follow these healthy travel tips and have a summer of healthy travels!
Like these healthy travel tips? Pin this to your favorite Pinterest Board to find later!

Thanks for stopping by today! Tomorrow I'm sharing my favorite travel snack-- Healthy No Bake Banana Bread Bites.
I'm linking up to Thinking Out Loud Thursday and Marvelous Monday.
Your turn!
How do you stay healthy when you travel?
Any tips to add?[/fusion_builder_column][/fusion_builder_row][/fusion_builder_container]