This post is sponsored by SleepSwag. I only write about products I love and I hope you will enjoy learning about them. As always, all opinions are my own and thank you so much for your support.
Avoiding jet lag can be hard, but here are 6 Practical and Drug Free Ways to Sleep Better When Traveling.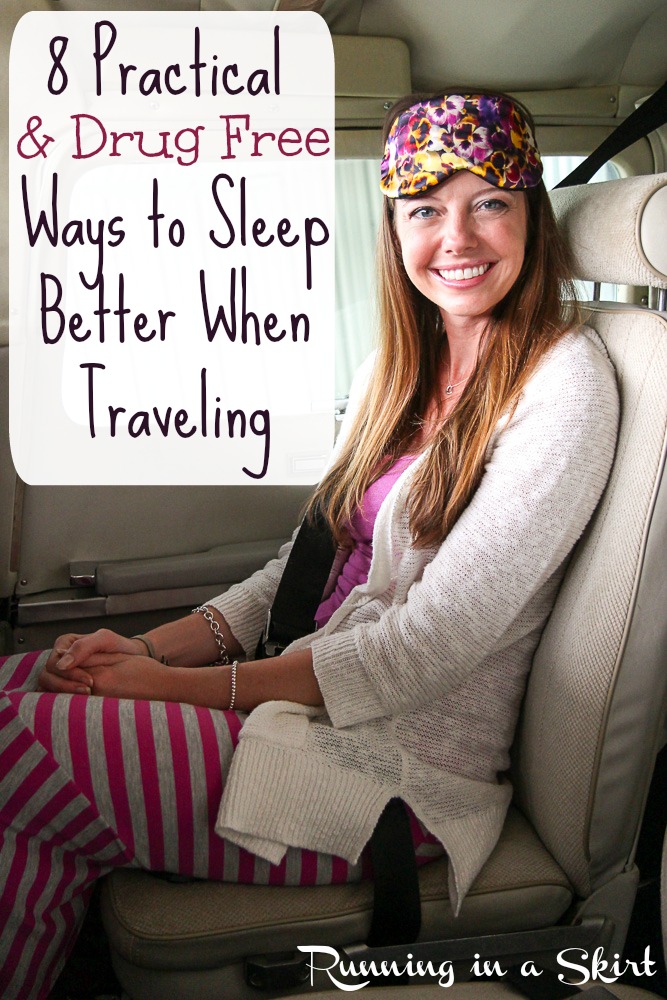 Hello! Hello!
I recently told you about my struggles with sleep and some changes I made to finally overcome some of my sleep issues naturally. I know a lot of you also struggle with not only falling asleep, but staying asleep. It can be a true bear of a problem that can impact so many aspects of our lives.
What about sleeping when traveling? I have to admit I'm pretty set in my ways and don't sleep as well when my routine shifts. Add in crazy uncomfortable planes, red eyes <---which I really try to avoid, changing time zones and uncomfortable, loud hotel rooms - sleeping while traveling can be a nightmare.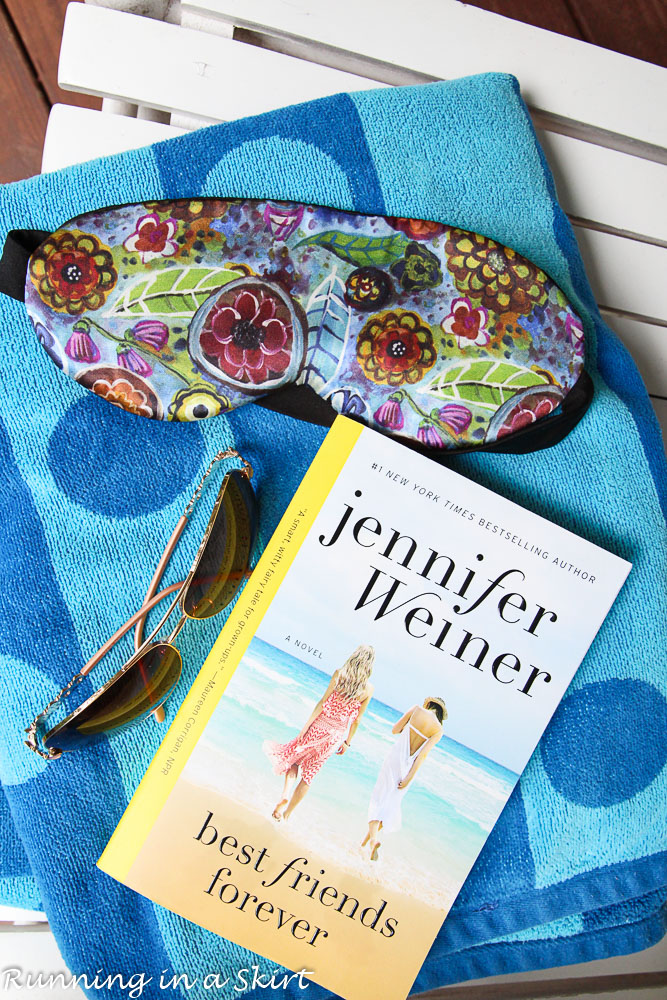 Whether you are flying across the world and staying at hotels or driving across the state and crashing at a friends house, it is possible to still get that dreamy sleep when traveling. Sleep is not a luxury, it is a necessity and your body needs it to survive and thrive anywhere you are!
8 Practical and Medication Free Ways to Sleep Better When Traveling
Wearing a sleep mask is scientifically proven to improve your sleep. A SleepSwag mask gives your melatonin level a natural boost and helps maintain those levels while sleeping. They also help promote a longer REM sleep cycle, which is the most important part of your sleep cycle. It's when the body actually restores itself.
You can benefit from wearing a sleep mask any time, but the rewards are even more profound when you wear one while traveling. It can help extend that catnap on a plane or keep you asleep in a hotel room with less than optimal sleeping conditions.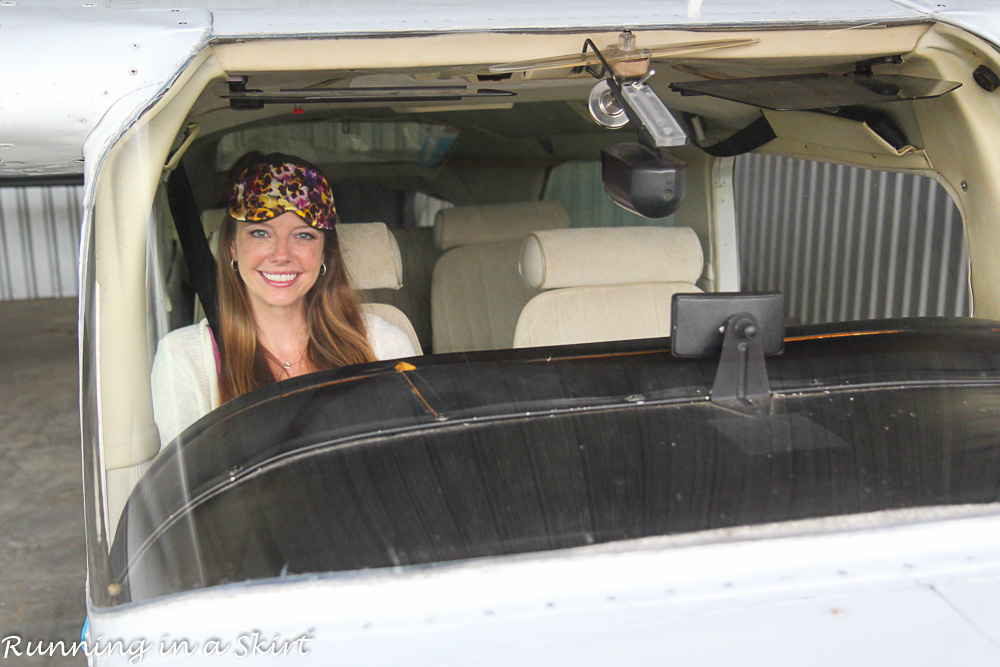 SleepSwag sleep masks are my go to. Not only are they beautiful and unique, but the quality is unparalleled. They are handmade out of soft, subtle silk and use natural plush cotton. The back strap is wide and comfortable and doesn't mess up your hair.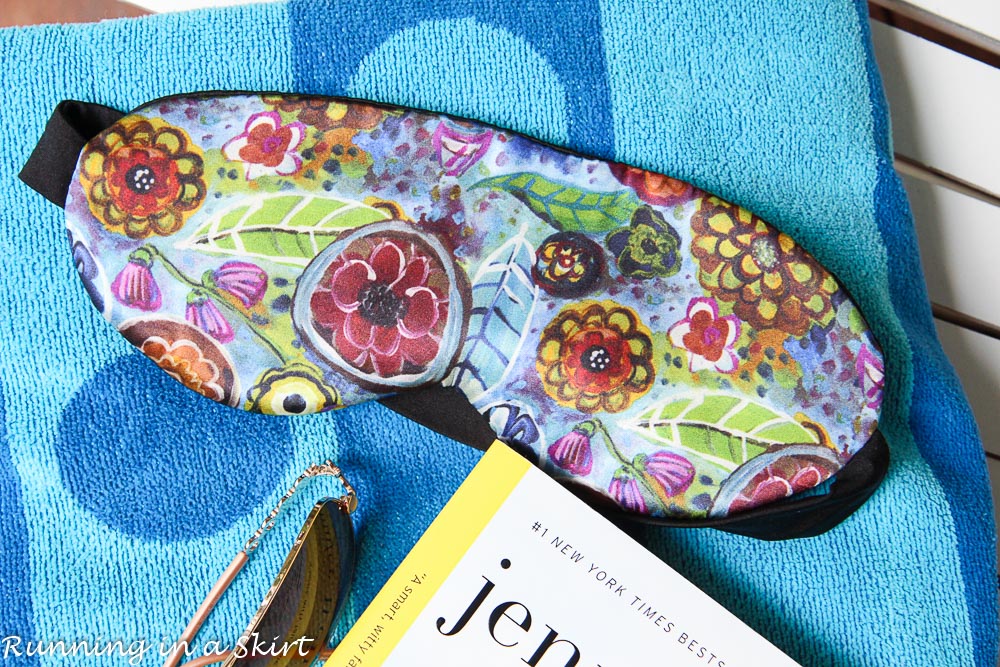 Better yet, I feel good shopping and supporting a locally-based, women-run Asheville company!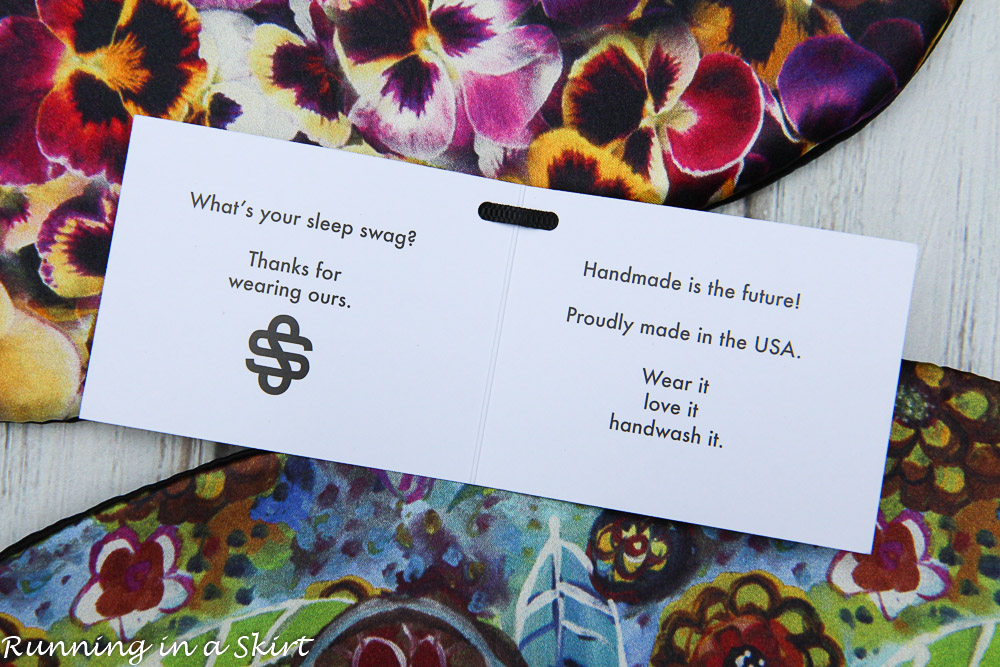 They recently launched some new patterns to their line and I adore them.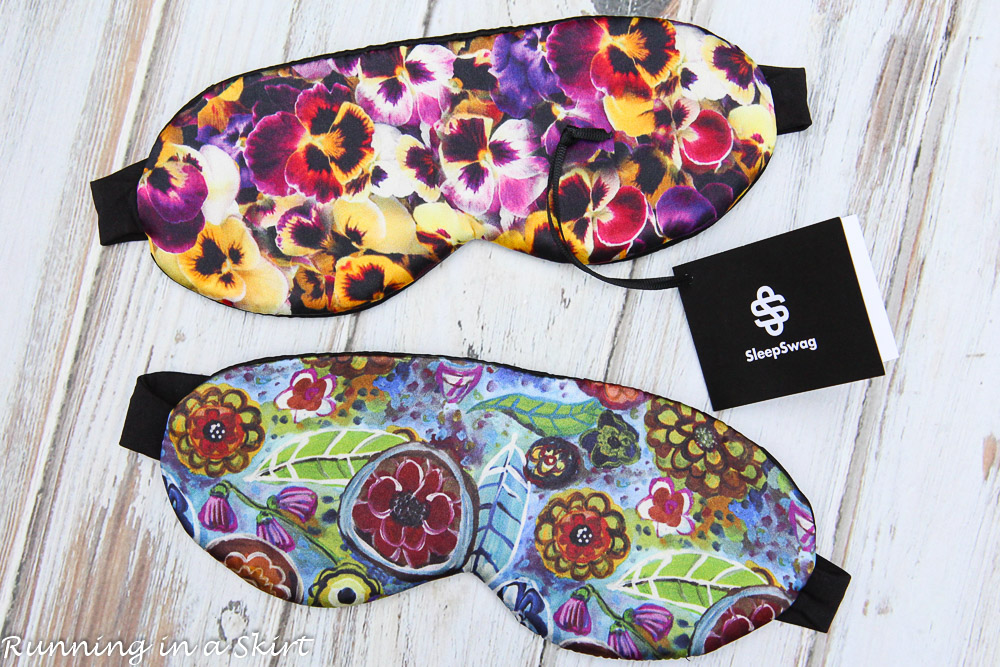 So artsy!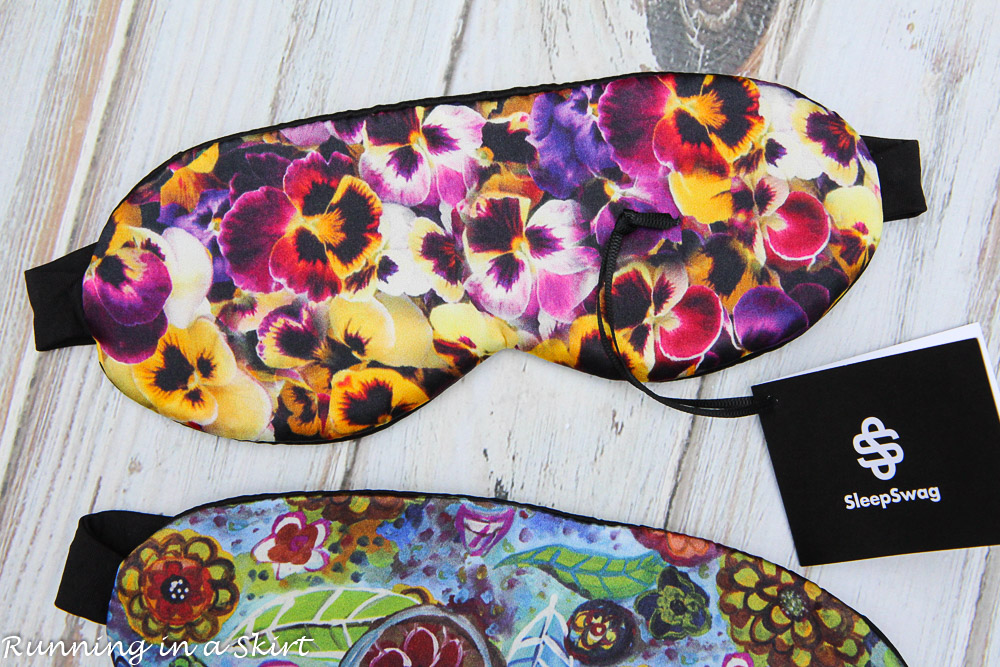 I recently tested out a SleepSwag mask in my plane ride to the Bahamas with the Hubs.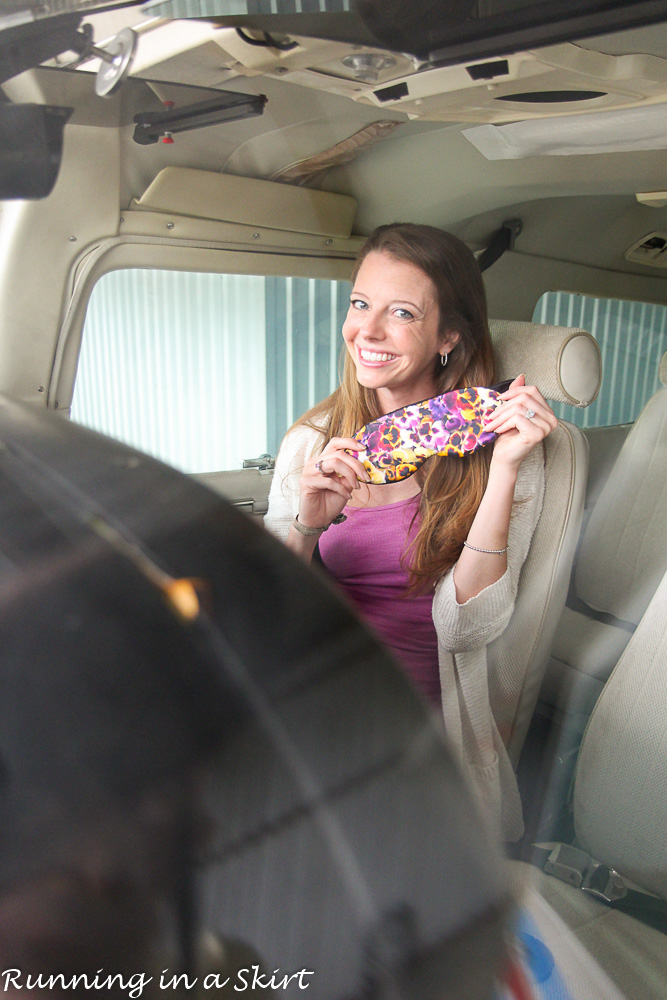 I slept TWICE as long with one on than normal, which made the day go by so much easier!
Consider a White Noise App or Noise Cancelling Headphones
Light and noise are two distractions that really interrupt sleep. Consider using a white noise app for your phone to reduce the amount of noise in a hotel room. They also make portable white noise makers if you want to go that route. If sleeping on a plane is a struggle, get a pair of noise cancelling headphones to drown out all those drink requests.
Bring Your Own Pillow
I can't sleep without my pillow, so I stuff it in a bag and carry it with me everywhere. My pillow has traveled the world! I bring a large tote bag that I stuff my purse and pillow in. It will generally count for my personal item on the plane.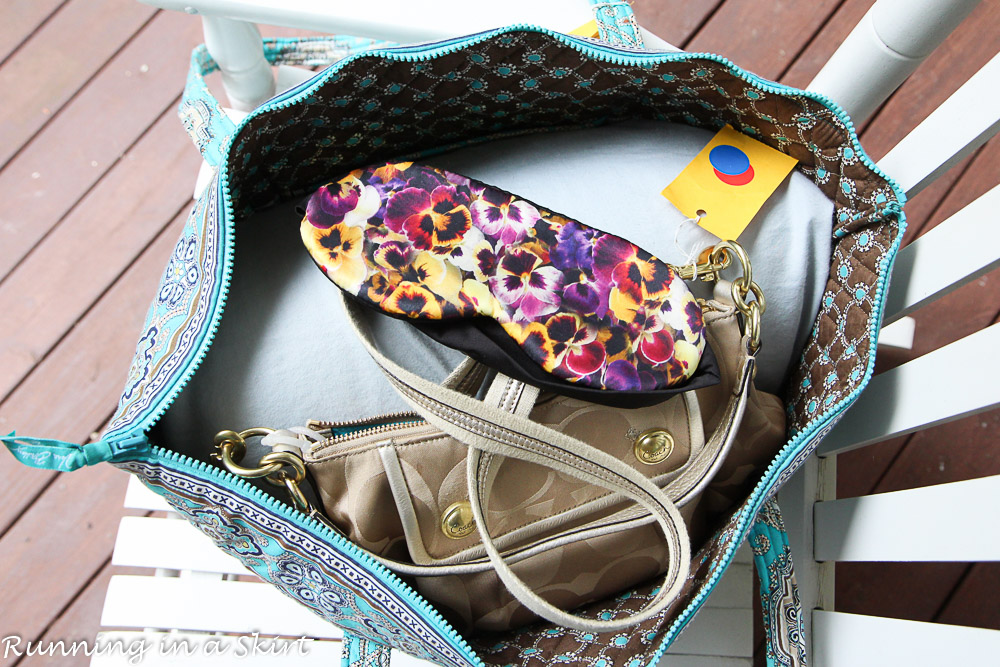 I understand it might not be practical for you to carry a large pillow everywhere, but consider finding a travel pillow that you actually love and bring it with you. Anything that feels comfortable and familiar will help you sleep.
Ask for a Quiet Room
When booking your hotel, request a quiet room. Yes, you might have to haul everything hundreds of yards, but you'll thank me at 2 AM when that elevator bell isn't dinging. Plus those extra steps will help you burn off the extra food you've eaten while traveling.
Keep it Cool
You may or may not be in a circumstance where you can control it, but if you can keep the room cool. The optimal sleeping temperature is 65 degrees, so crank it down!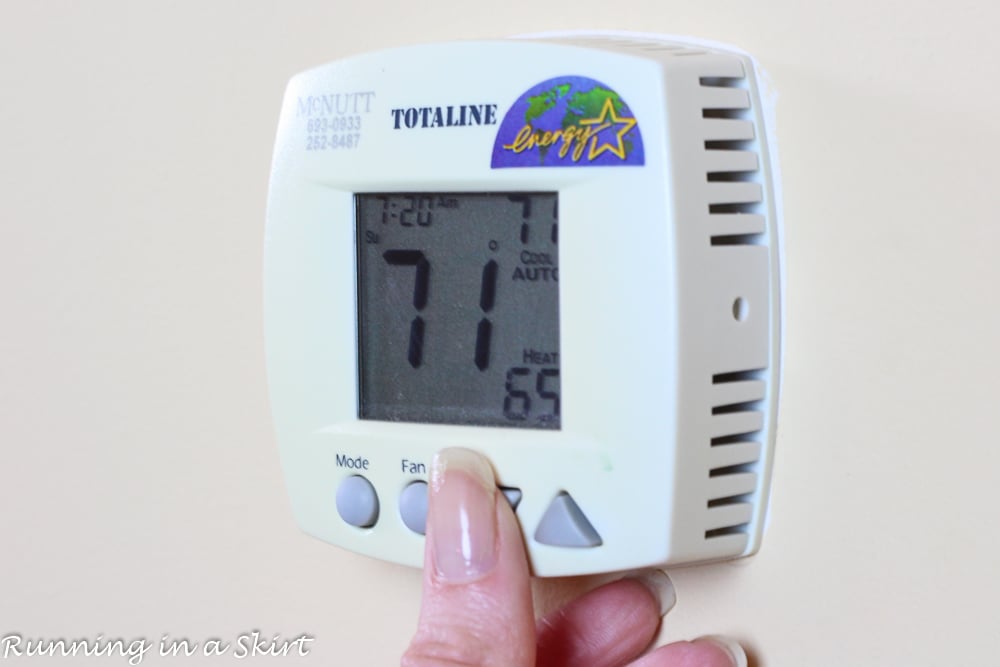 Rethink the Nightcap
I love a nice drink as much as the next person, but try to limit the drinks so close to bedtime. Alcohol may help you fall asleep at first, but drinking it before bed can cause you to wake up in the middle of the night. It also disrupts your REM sleep, which is the most important kind.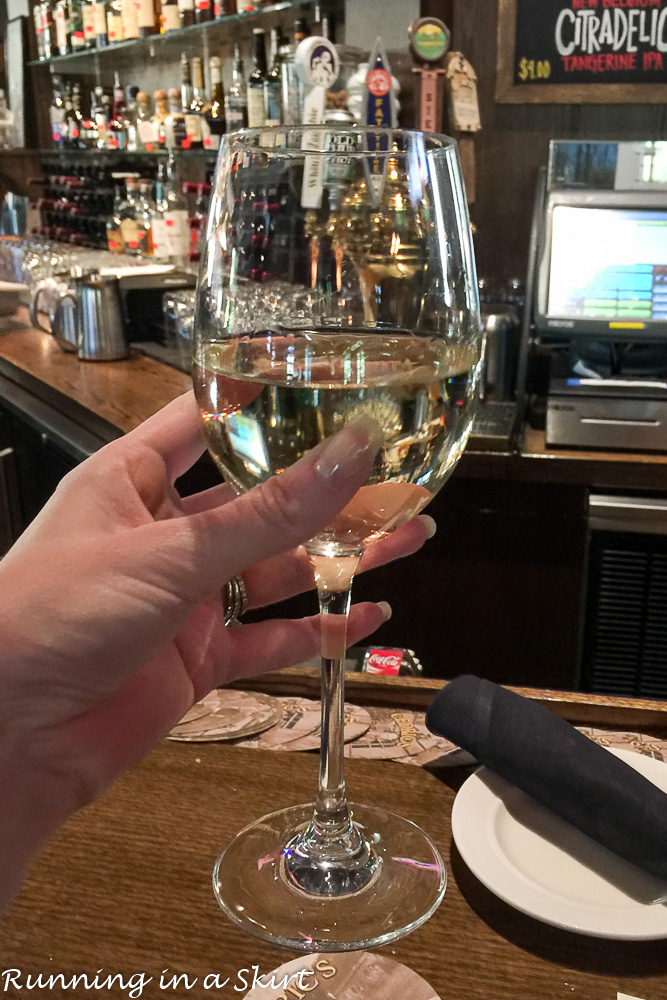 Keep Your Routine
If at all possible, keep your nighttime routine the same as at home. Do you read for 30 minutes or have a cup of herbal tea? What about that evening shower? Try to keep your routine to give your body cues that it's bedtime. Even if you're not in the same time zone, consistency is key.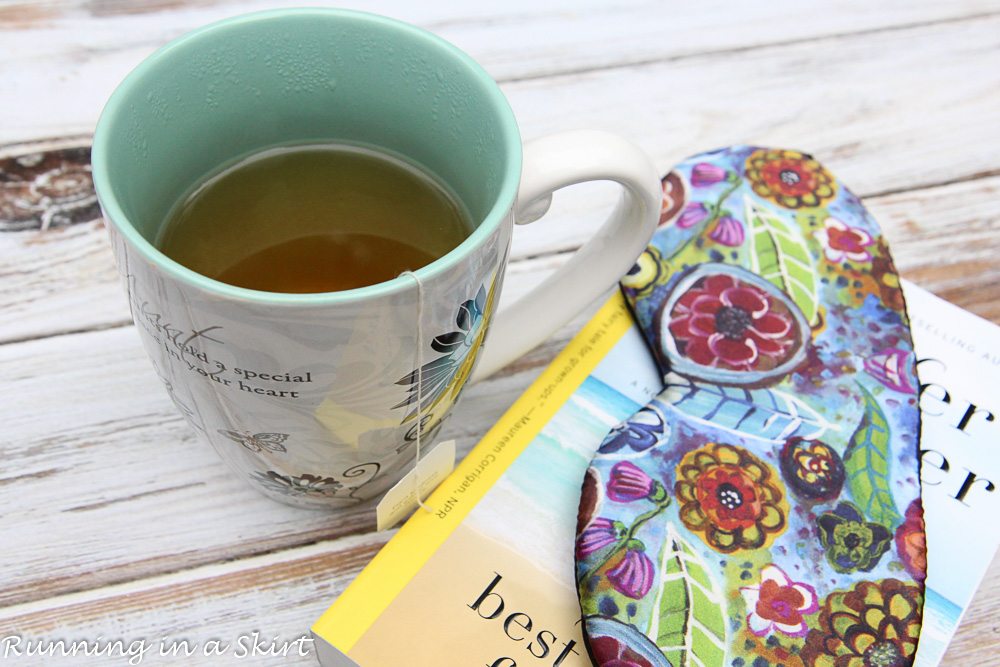 Gradually Adjust to New Time Zones
And speaking of time zone changes, jet lag is a real pain! Avoiding jet lag is ideal, but that's not always possible. Try slowly adjusting your body to the new time zone in the days leading up to your trip. Go to bed earlier or later depending on where you are going and if possible adjust your wake up time as well. It might take a little effort, but it could really pay off when you get to your dream destination and aren't completely thrown out of whack!
Traveling later this summer? Pin these tips for later!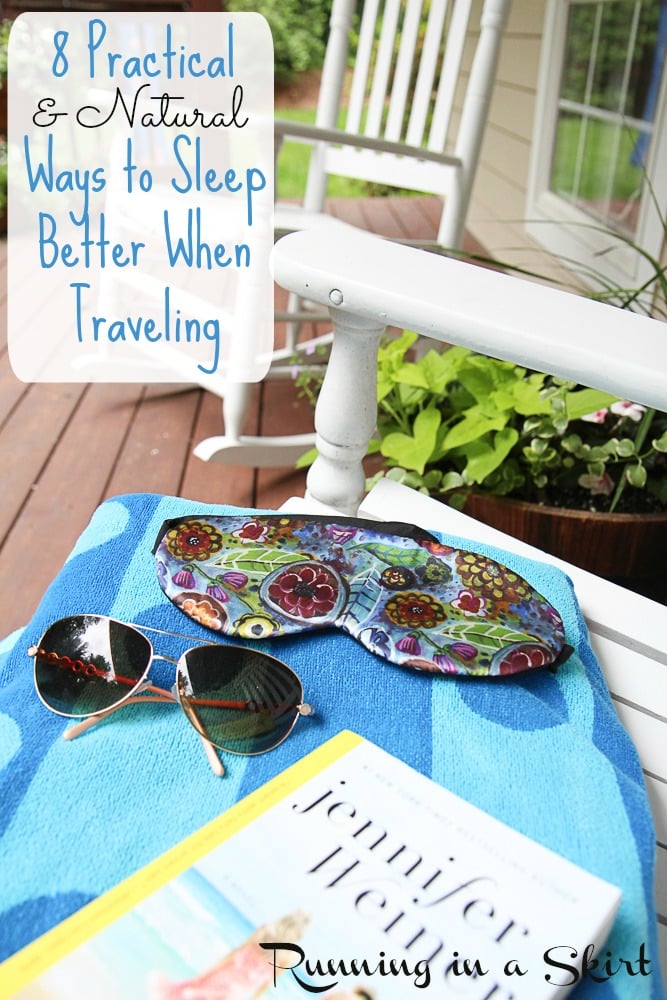 SleepSwag Giveaway
Sleep is a key to living a healthy lifestyle. Don't forget to check out SleepSwag online as well as following them on Facebook, Instagram and Twitter for the latest sleep related news. I know we all would really love to find that sleep magic.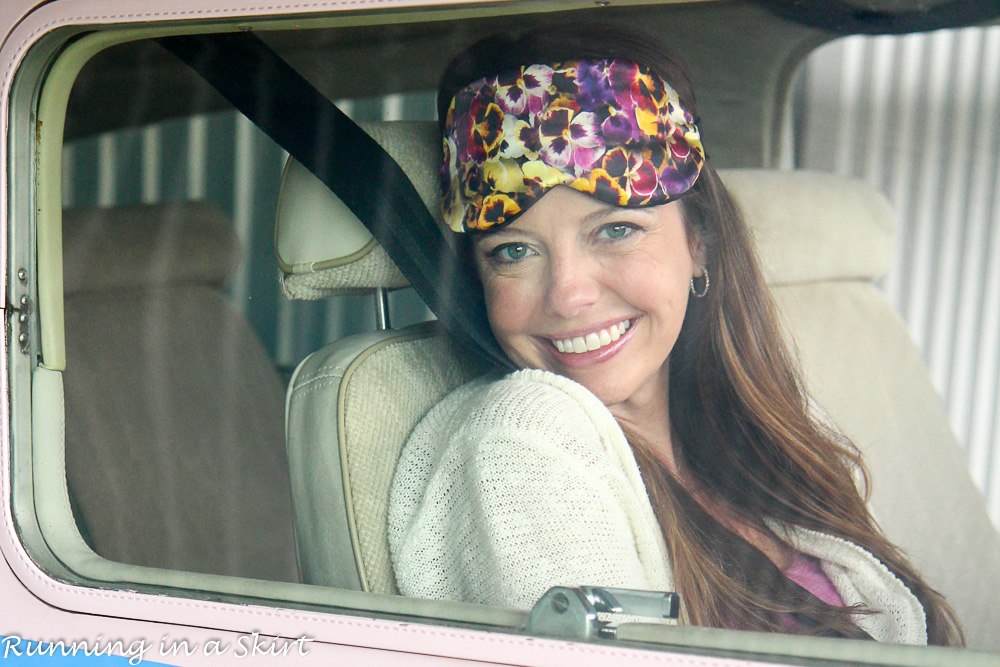 Now for the fun part! The wonderful ladies at SleepSwag are giving away two beautiful Sleep Masks. Two lucky winners will take home the masks featured in this post. The giveaway is open to US residents and will close June 19th. I'll announce the winners on June 22nd.
Thanks for stopping by today! Come back tomorrow for some dark chocolate brownies with a healthy swap.
I'm linking this post with Marvelous Monday, Travel Tuesday, Jill Conyers for Fitness Friday & Inspired to be Fit, Amanda for Thinking Out Loud Thursday and Annmarie for Wild Workout Wednesday.
Your turn!
Check out these adorable designs from SleepSwag and let me know which pattern you like the most!