This post is sponsored by Produce for Kids and Publix. I was provided a gift card to buy the ingredients in the recipe, but no additional compensation. As always, all opinions are my own. I appreciate your support.
You'll never miss the butter and oil and these Dark Chocolate Avocado Brownies!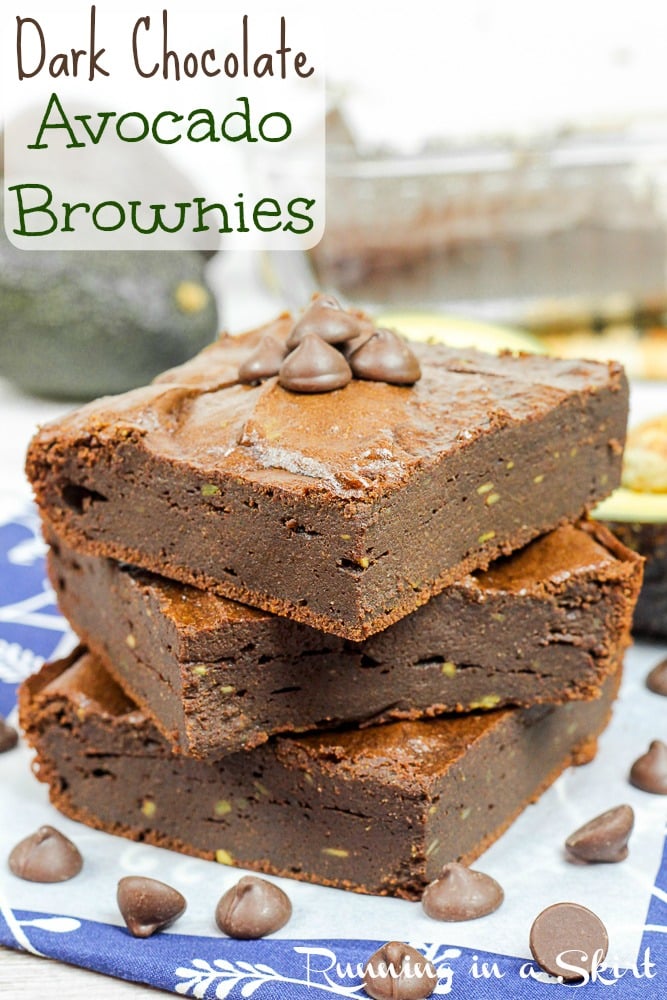 Hi friends!
If you'd peak into my grocery cart any week you'd see I spend the bulk of my time shopping in the produce section. I feel like a kid in a candy store going through the vibrant color filled isles. I fill up the cart with crisp fresh veggies, powerful greens and sweet fruits. I love eating fresh and feel blessed to be able to buy what I'd like to eat each week.
Not every family is as lucky though and many either don't have the resources to buy fresh food or don't know how to cook with it! Today I'm teaming up with Produce for Kids to tell you how we all can help families struggling to eat well. I know it's a cause close to many of your hearts.
And just for good measure I'm sharing this produce based Dark Chocolate Avocado Brownie.... because who says chocolate can't be veggie based. 🙂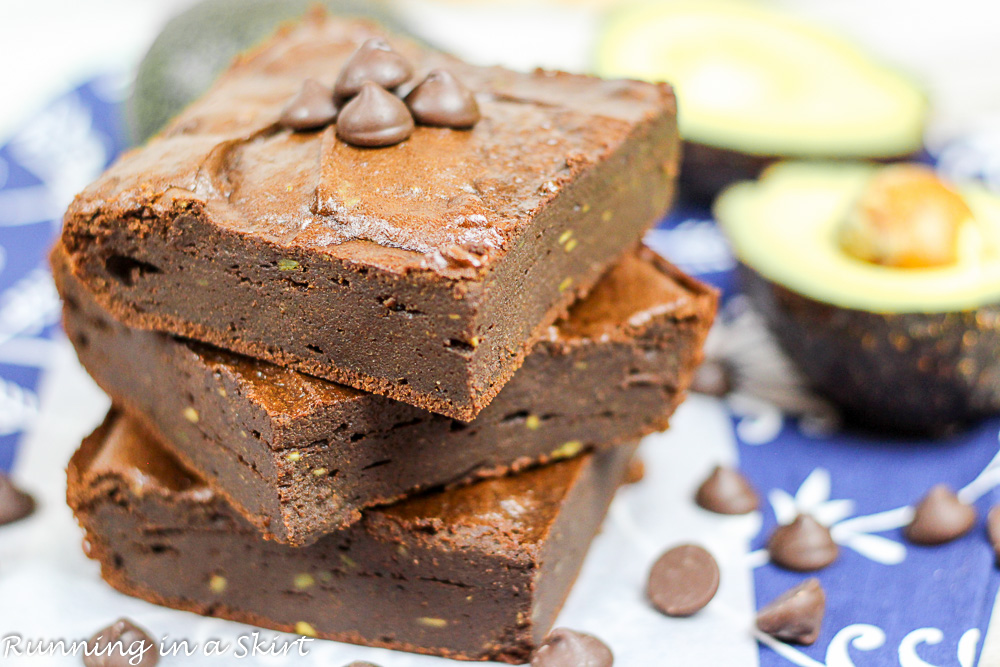 Produce for Kids is a national organization dedicated to educating families on the benefits of healthy eating, providing simple meal solutions and raising money for children's non-profit organizations. They are partnering with Publix from June 2nd to June 29th to encourage all of us to put more veggies in our carts to benefit local Feeding America food banks, including MANNA FoodBank in Asheville and dozens others.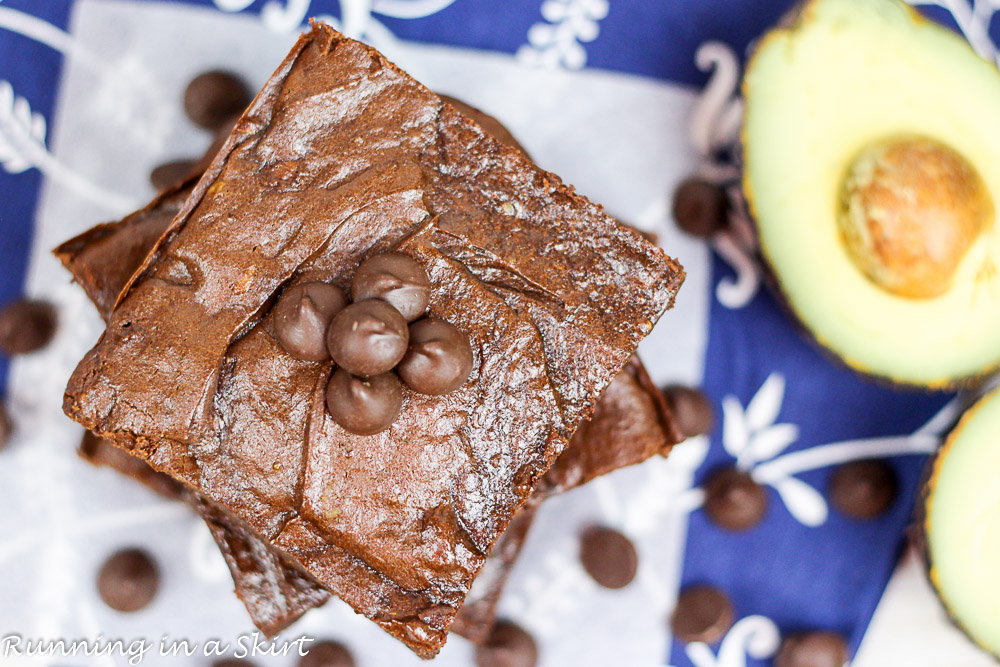 I got my avocados for these brownie delights at Publix! You can help by buying their favorite products from these wonderful brands:
Avocados from Mexico
BUDDY FRUITS
Coast Tropical Florida
Crunch Pak
Del Monte
Discoll's
Fresh Express Salads
HMC Farms
Brandt Farms
J&D Produce "Little Bear"
Shuman Produce
Marie's Dressing
Wonderful Pistachios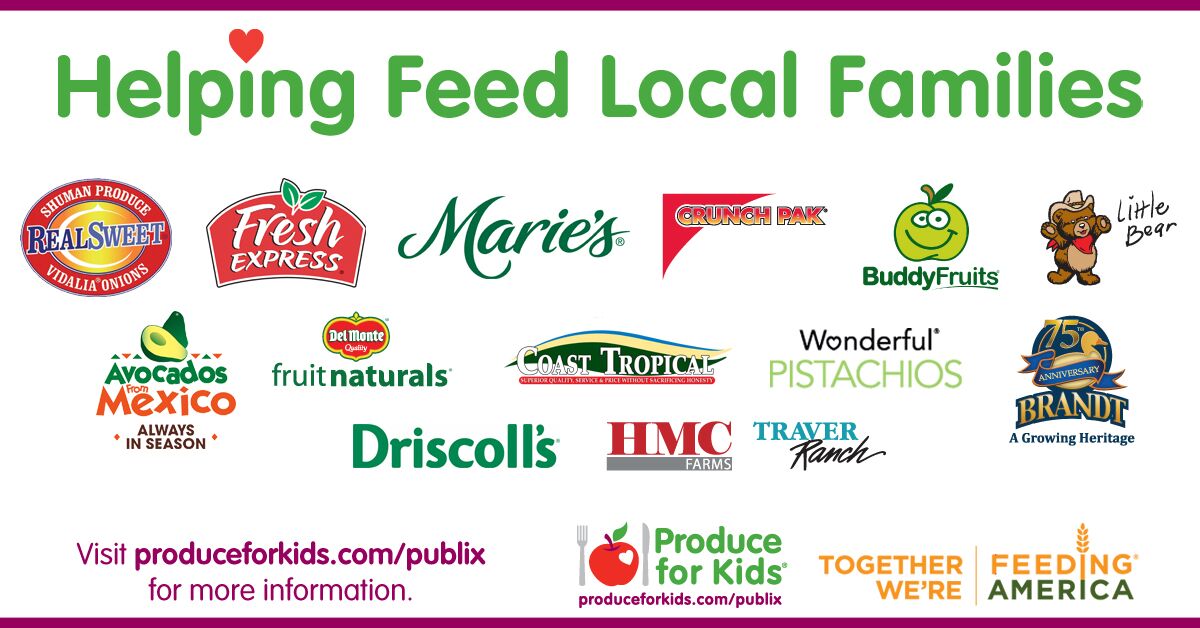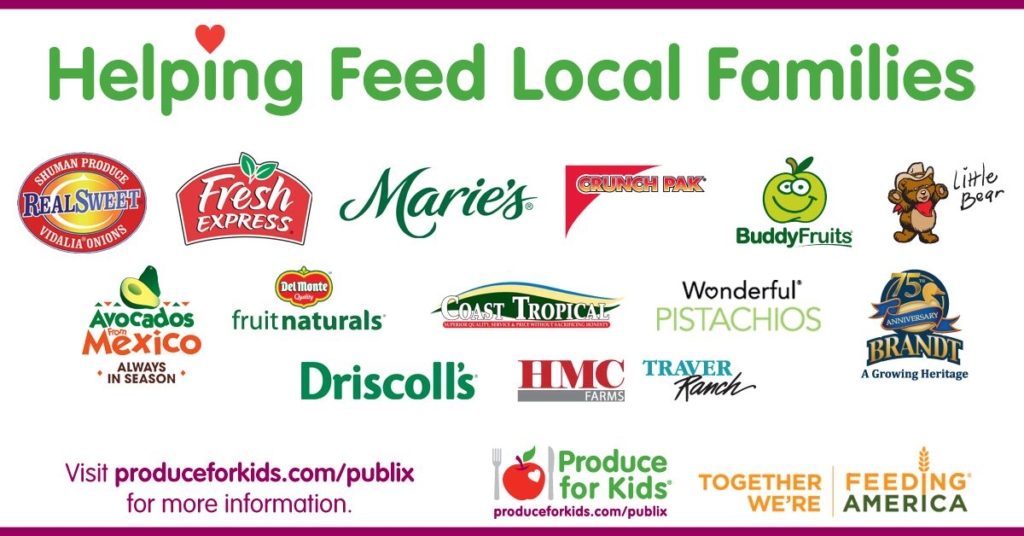 When you buy one of these, Produce for Kids will donate to Feeding America. There will be signs in Publix to help you remember which ones. Last year's campaign raised over $200,000, which supplied over 2.2 million meals to children and families in need. Now that's some serious avocado power!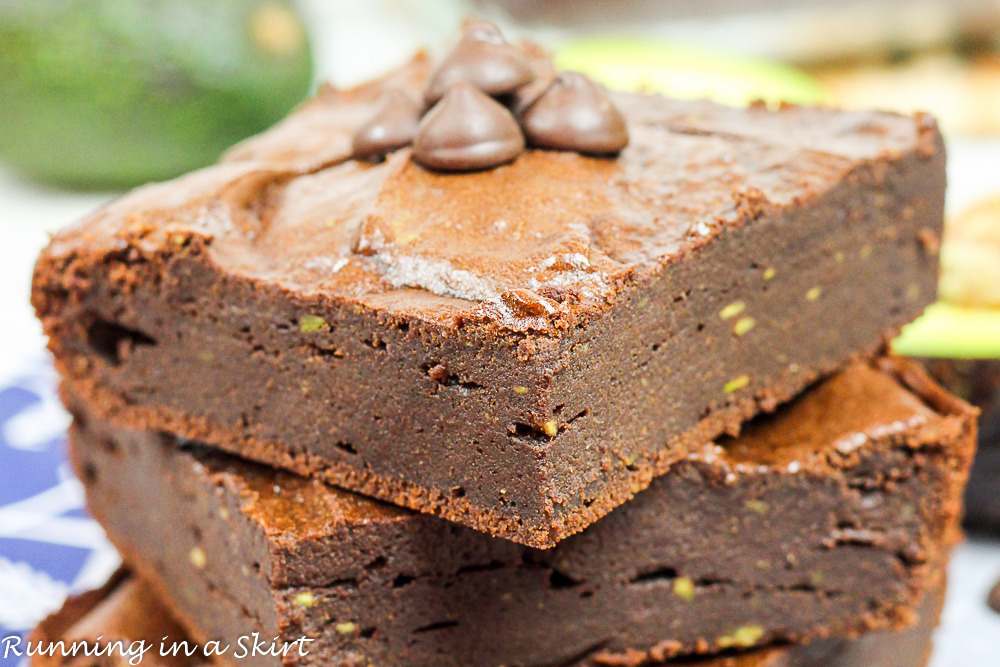 And by the way... have I seduced you with these brownies yet?
My Dark Chocolate Avocado Brownies are da bomb. You'll never miss the fact that there is no butter or oil in these babies. They are rich, chewy and decadent.
You can even trick your family by pureeing the avocado even more, but I kind of like the green flecks. It's a good reminder that good food starts in the produce isle!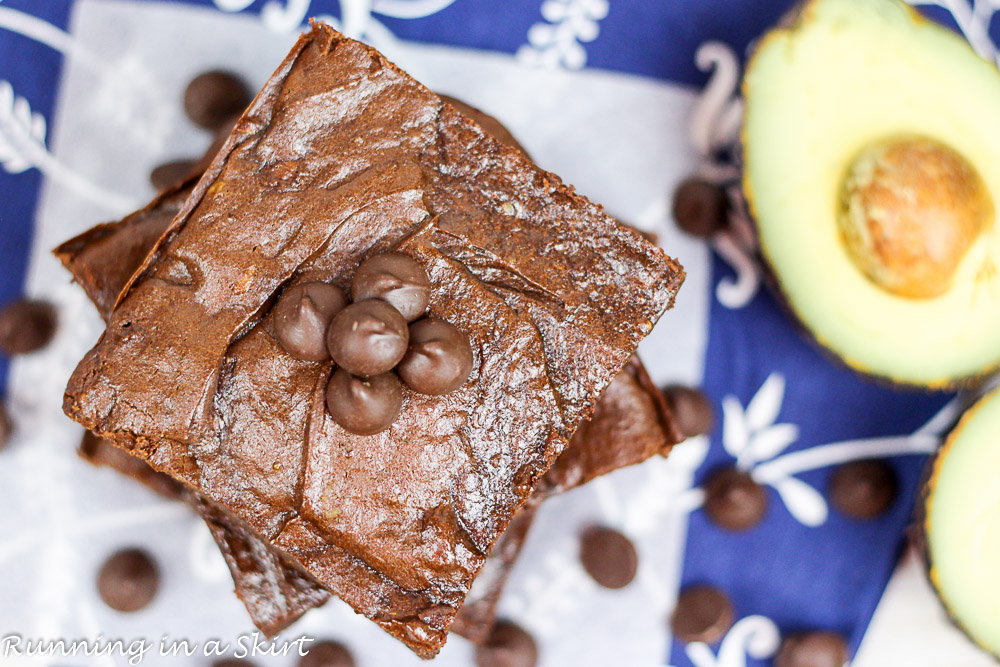 Don't forget to visit ProduceforKids.com for more than 200 registered dietitian-approved and family-tested recipes, meal planning tools, and healthy living tips from real parents.
I'd love it if you could share your own healthy recipes with the hashtag #ProduceforKids. Also follow the action on their Facebook, Twitter or Instagram pages.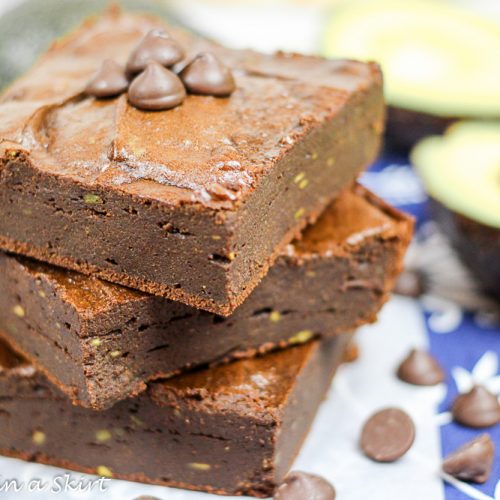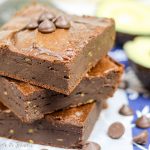 Dark Chocolate Avocado Brownies
Rich brownies that substitute avocado for oil and butter. Originally found on the []
Produce for Kids
site.
Instructions
Preheat the oven to 350 degrees and spray an 8x8 cake pan with cooking spray.

Beat the eggs and sugar with an electric mixer at medium speed until bubbly and fluffy.

Place the chocolate chips in a microwave-safe bowl and microwave at 15 second increments, stirring in between until melted.

With the mixer running, add the cocoa, salt, vanilla and flour.

Mash avocado until very smooth. Any lumps will show in the brownies. Add to batter and mix well.

Pour the batter in the prepared pan and bake for 30-35 minutes or until a toothpick comes out clean.

Let cool before slicing! Enjoy!
Nutrition
Calories:
401
kcal
Carbohydrates:
54
g
Protein:
8
g
Fat:
19
g
Saturated Fat:
10
g
Cholesterol:
82
mg
Sodium:
139
mg
Potassium:
563
mg
Fiber:
7
g
Sugar:
35
g
Vitamin A:
192
IU
Vitamin C:
5
mg
Calcium:
114
mg
Iron:
2
mg
Thank you to Produce for Kids for providing the inspiration for this Dark Chocolate Avocado Brownie recipe!
Like it? I'd love it if you could pin this to your favorite Pinterest board! Thank you so much for the support.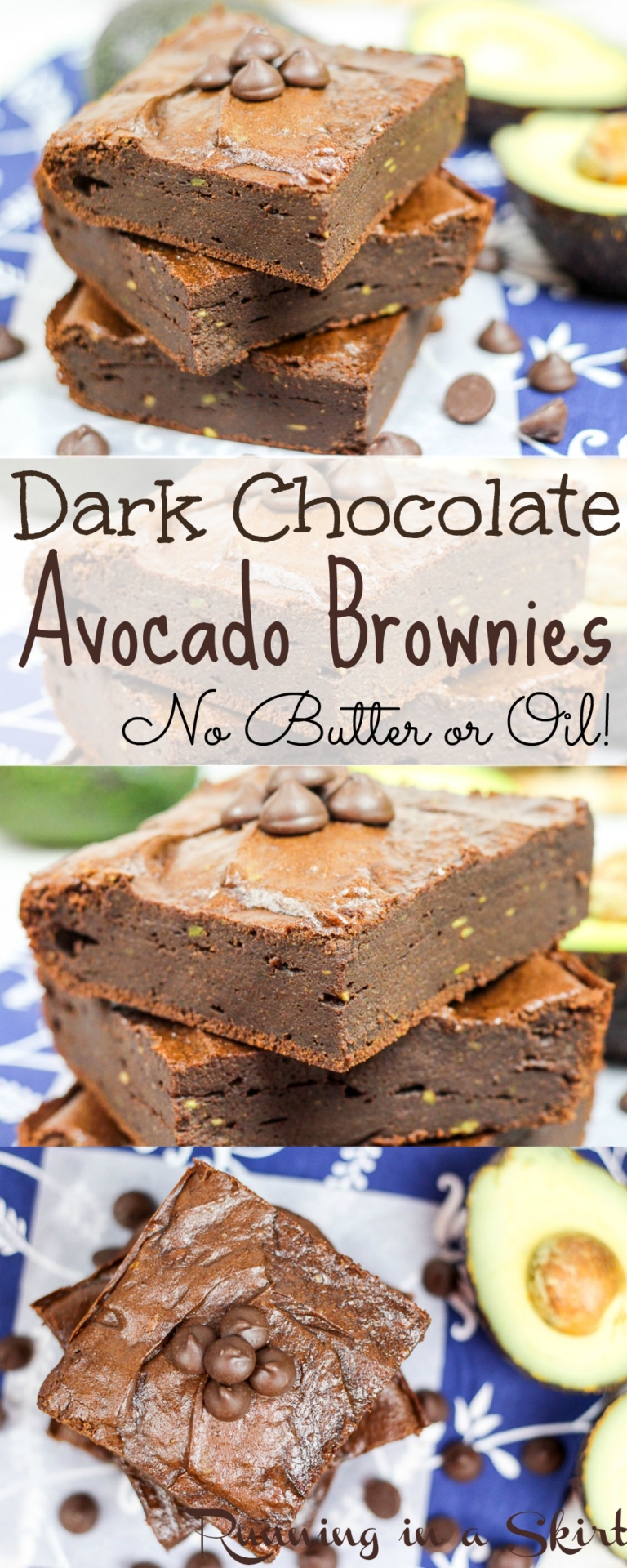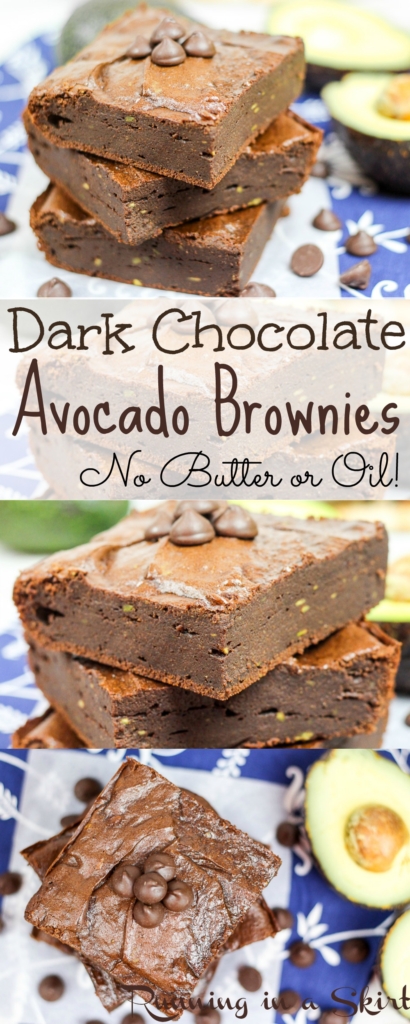 Thanks for stopping by today! Tomorrow I'm sharing some reasons you should go on a hike this summer.
Your turn!
Which type of produce do you buy every week?