Enjoy the great outdoors this season with summer hiking!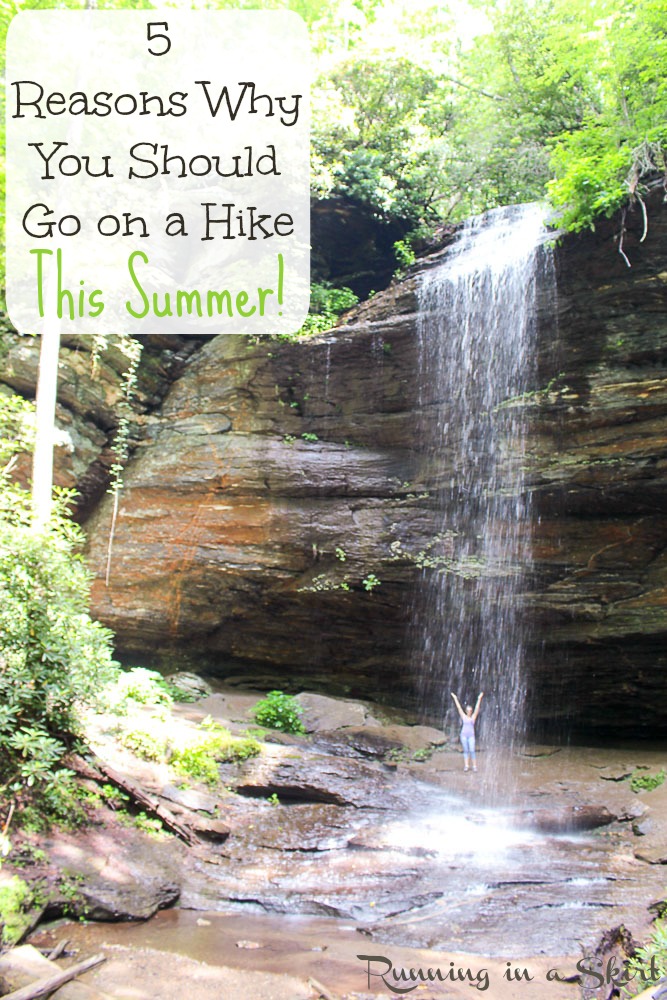 Hello! Hello!
Living in the beautiful mountains of Western North Carolina it's hard to NOT jump on the hiking bandwagon. There are infinite numbers of trails and paths nearby. I'll often find a new one any weekend day the Hubs and I don't have other plans. I've been keeping track of our adventures on my Hiking Page on Running in a Skirt. I hope to make it a resource for all WNC hikes at some point, but I still have a lot of hiking to do before I get anywhere close. One day! In the meantime if you are local or traveling to our area you should check it out because it still covers some really fun ones.
I never would have thought 10 years ago I would grow to love hiking as much as I do, but I do! So today I'm sharing a few reasons why you should embrace summer hiking.
5 Reasons Summer Hiking Rocks
Great Workout
Hiking is a great way to get fit and stay active. You not only cover some serious miles, but the elevation changes (if you are near mountains like I am) can really work your legs. And the best part is, it's so much fun, you hardly notice the workout.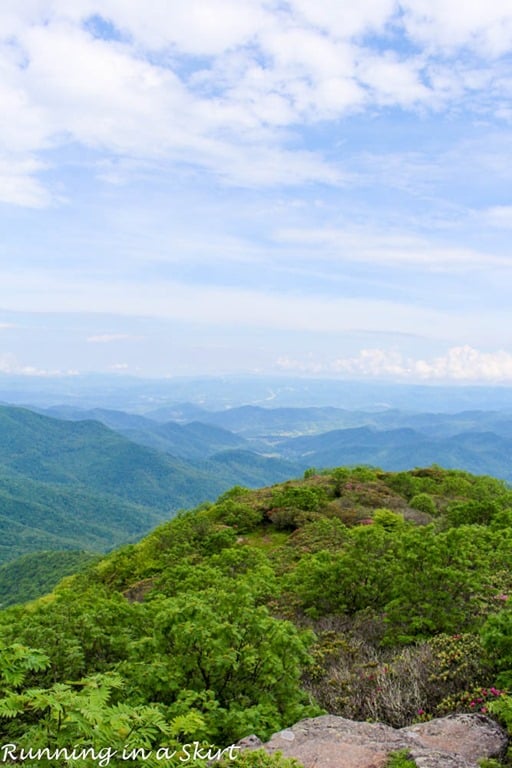 It's Free
In the day and age of $30 fitness classes, hiking is totally free! It is very refreshing to get an entire day workout at no charge. Pack your own snacks for a great day adventure.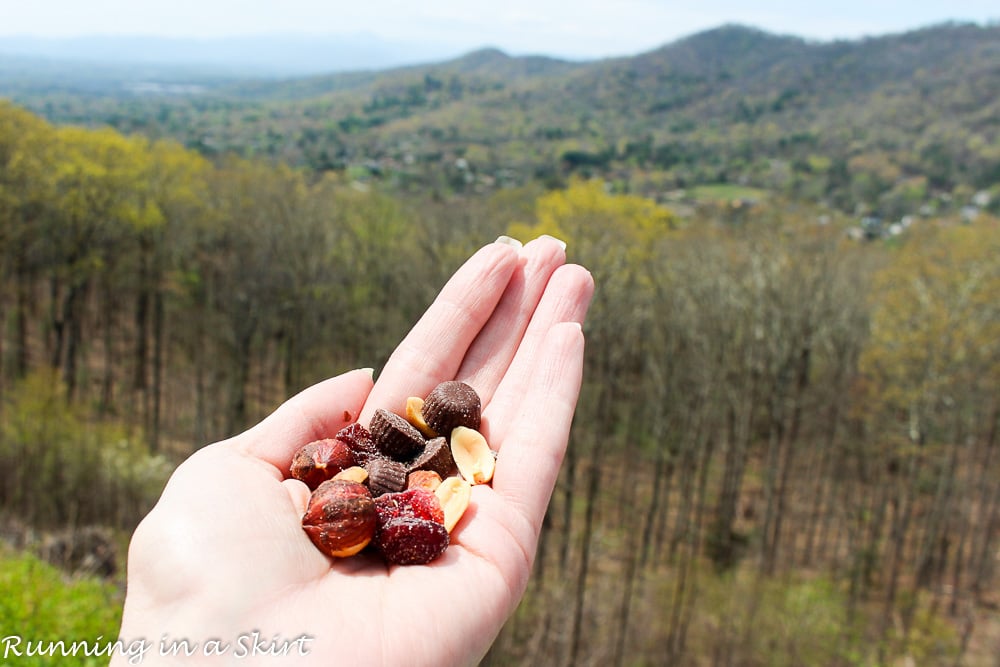 It's so Peaceful
Sometimes all the chaos at the gym or at a race can be stressful, there is nothing more calming than being on an empty trail and approaching a stunning waterfall like this.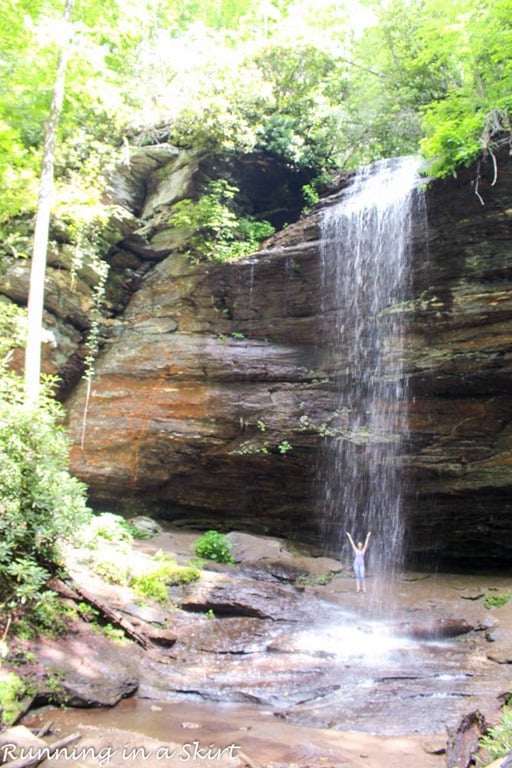 To Cool Off
I don't know about you, but by late summer I get tired of running in the heat. Even in Asheville, which is notoriously cooler in the summer, it can get sweltering! If you have the option to gain any elevation with your hiking, it will be cooler. In my area, it can be a 90 degree day in town and a 60-70 degree day on the top of a mountain.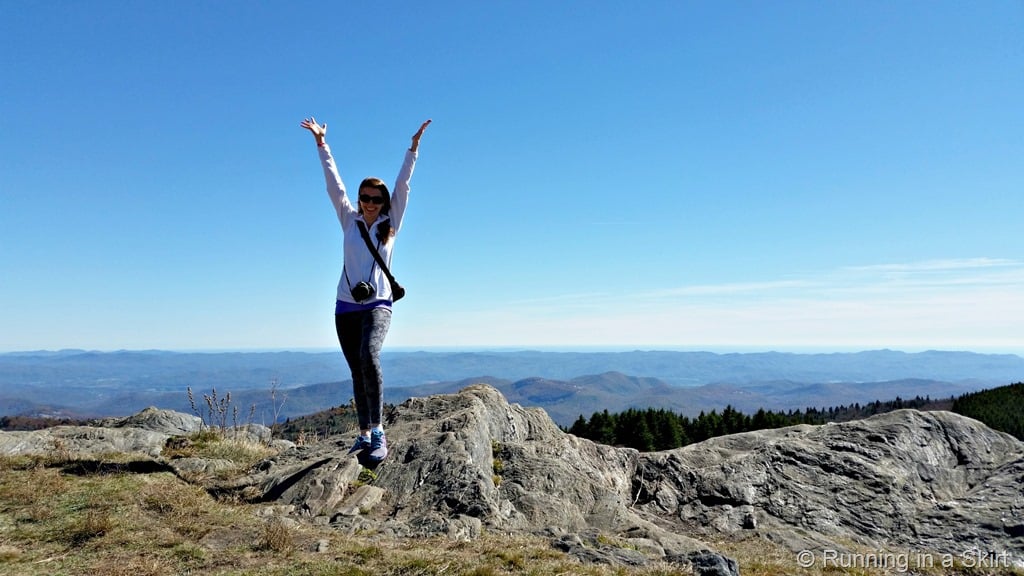 Changes Your Perspective
Just like standing out looking over the ocean, hiking can change your perspective. Are you getting wrapped up in all kinds of stressful stuff? Go take a hike to a place with some pretty views. It kind of reminds me just how little all that petty stuff actually matters.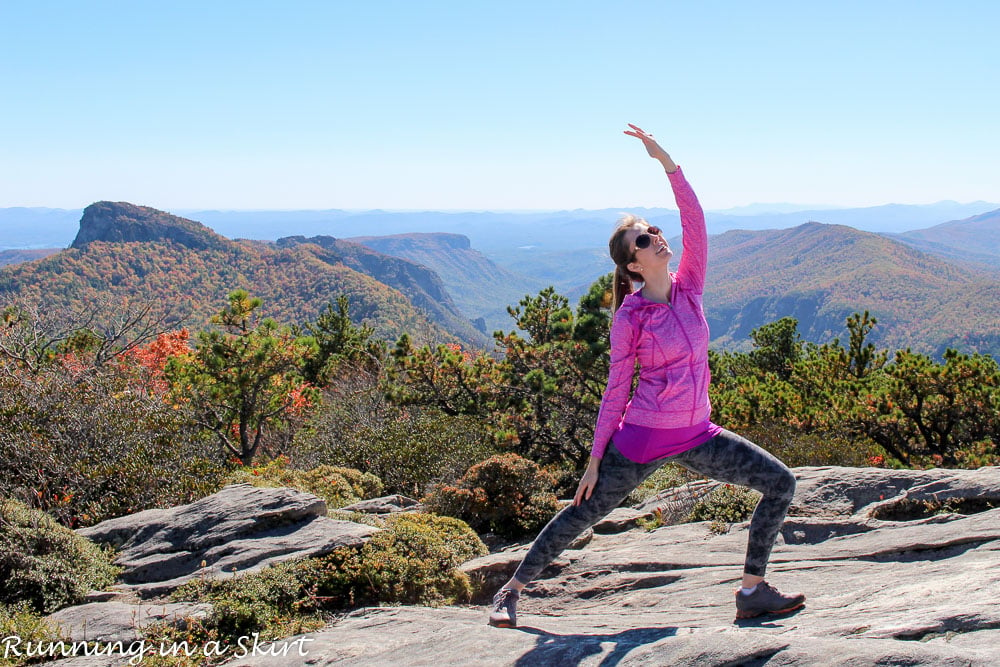 Now I know not everyone has such great access to gorgeous hikes close to where you live. But if you do some searching, you might be surprised at what you can find nearby. Even if you can just find a nice nature trail, getting out an enjoying where you live is what it is all about!
Thanks for stopping by today! Tomorrow I'll be sharing a grilled pineapple dish with a delicious BBQ twist.
I'm linking up with: Jill Conyers for Fitness Friday & Inspired to be Fit, Annmarie for Wild Workout Wednesday, Thinking Out Loud Thursday. Thanks so much ladies for the link up parties!
Your turn!
What's your favorite reason to go hiking?
What's your favorite hike you have done?