I'm proud to partner with CVS Pharmacy to promote their exclusive Gold Emblem and Gold Emblem abound snack lines. I am being sponsored by CVS Pharmacy for my posts and activities, but all opinions expressed are my own, and all product claims or program details shared should be verified at CVS.com or with the appropriate manufacturers.
Here are some of my favorite Healthy Travel Snacks on the go!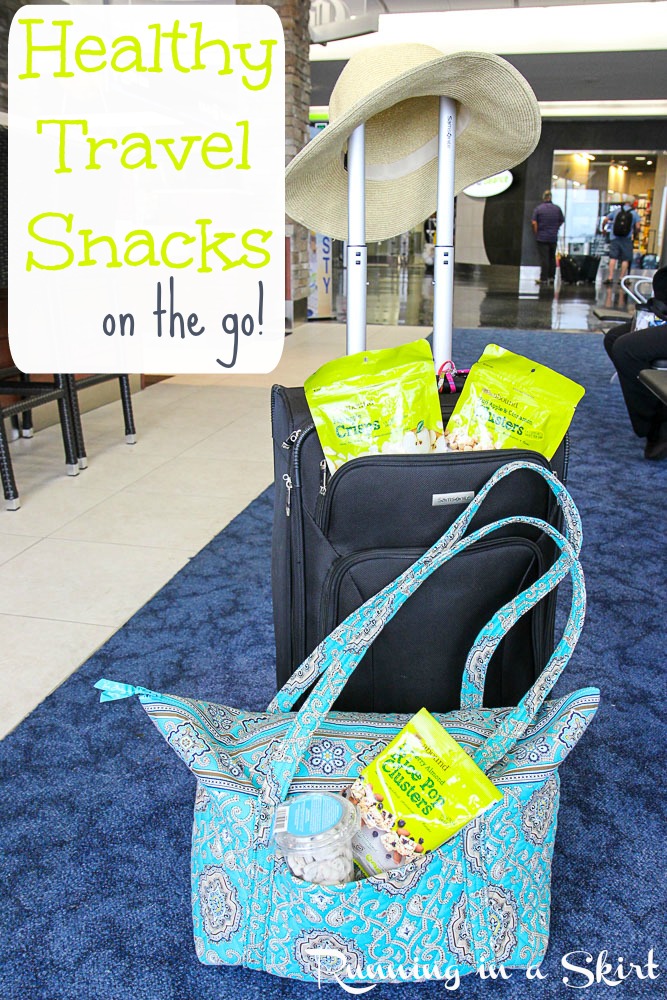 Hi friends!
I've been busy editing some Grenada pictures and I can't wait to share them with you. I have a special Grenada Fashion Friday coming up this week and I'm hoping to have some highlights from the trip next Wednesday. It was a really nice trip.
It's no secret that I travel a good amount. It seems like I am always packing or unpacking from something. Travel (not the packing) is one of my great joys in life.
As many times as I travel though, it can be challenging to eat well on travel days. I usually do pretty well when I get to my location, but it's those long days in the airport and actually on the plane that do me in.
For my recent trip to Grenada I decided to get ahead of the problem and pick up some of my own snacks at CVS on my way to the airport. I've recently learned a lot more about their new and fabulous snacking options with their Gold Emblem abound and Gold Emblem product lines. They are really upping the game of what convenience store food is. There are over 100 wholesome and great tasting products that have no artificial flavors or preservatives.
Since a travel day is often a day where you are sitting around a lot and not burning a lot of calories, I went for light and healthy options.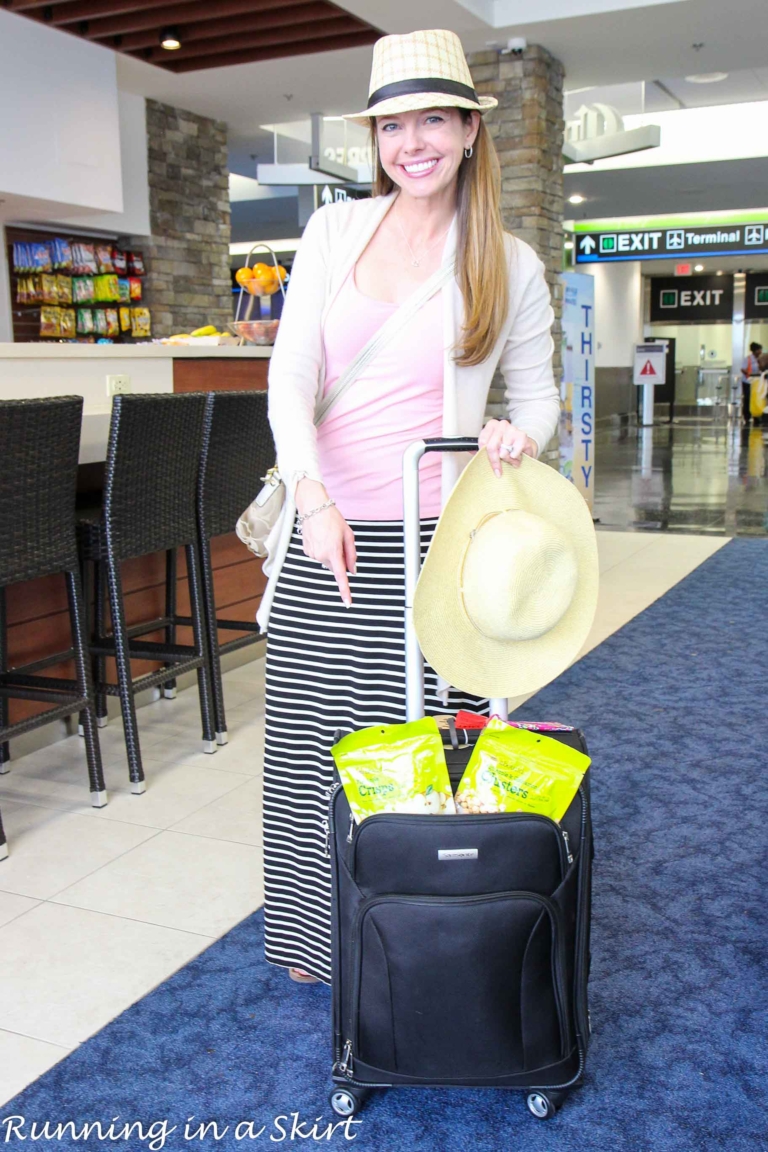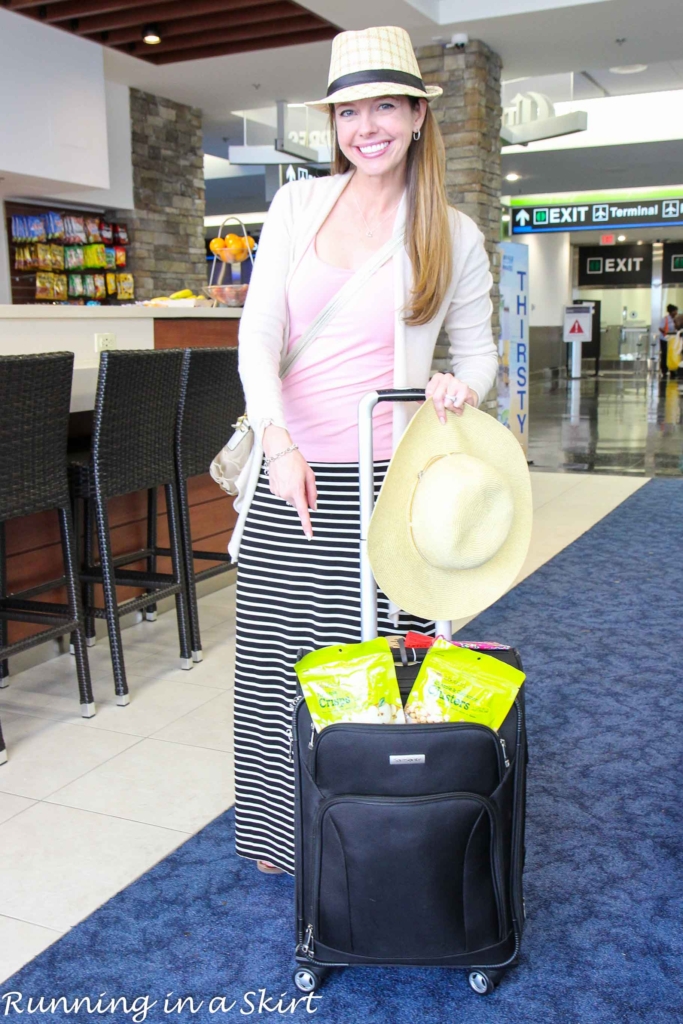 I bought a bag of Blueberry Almond Rice Pop Clusters for both the Hubs and I. These bite-sized snacks are sweet and delightful. The entire bag is only 120 calories and as with all Gold Emblem abound products they are free of artificial preservatives and flavors. These are also gluten-free!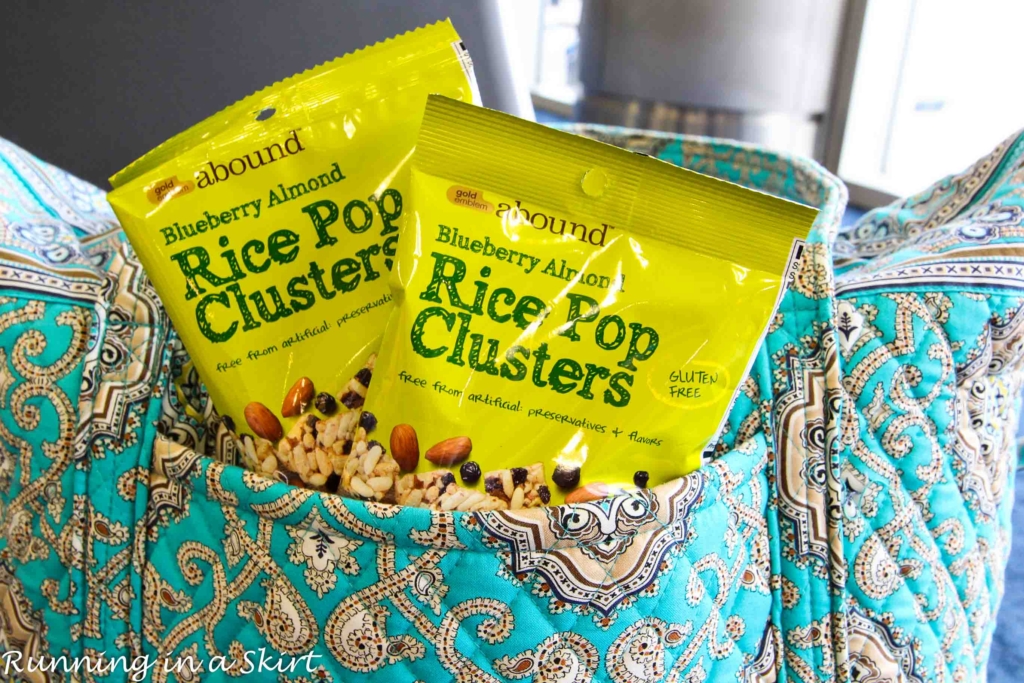 I also grabbed these Gold Emblem Greek Yogurt covered pretzels.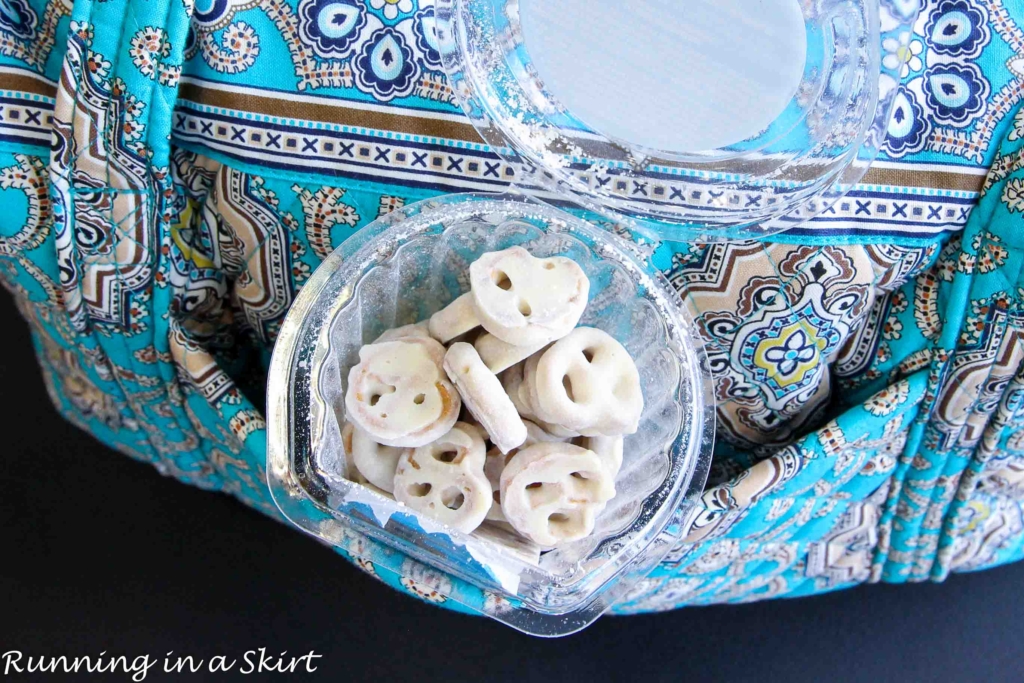 They taste just like the ones you get in a high end grocery store and were a hit with the Hubs. I love the little cup sized container to keep them from getting squished.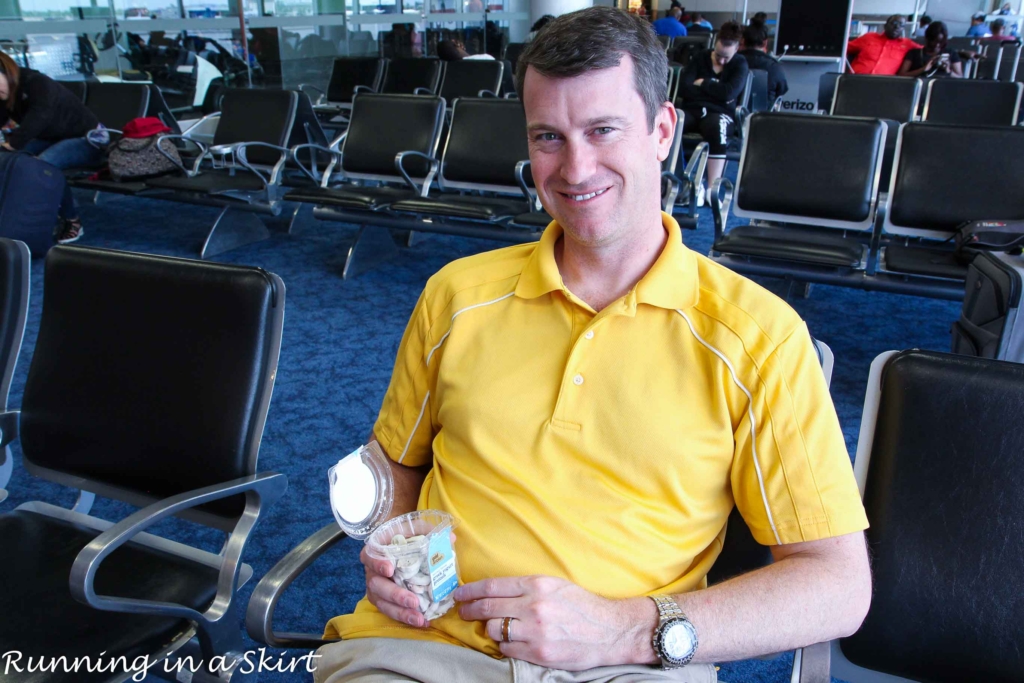 Finally I was drawn to these Fuji apple snacks!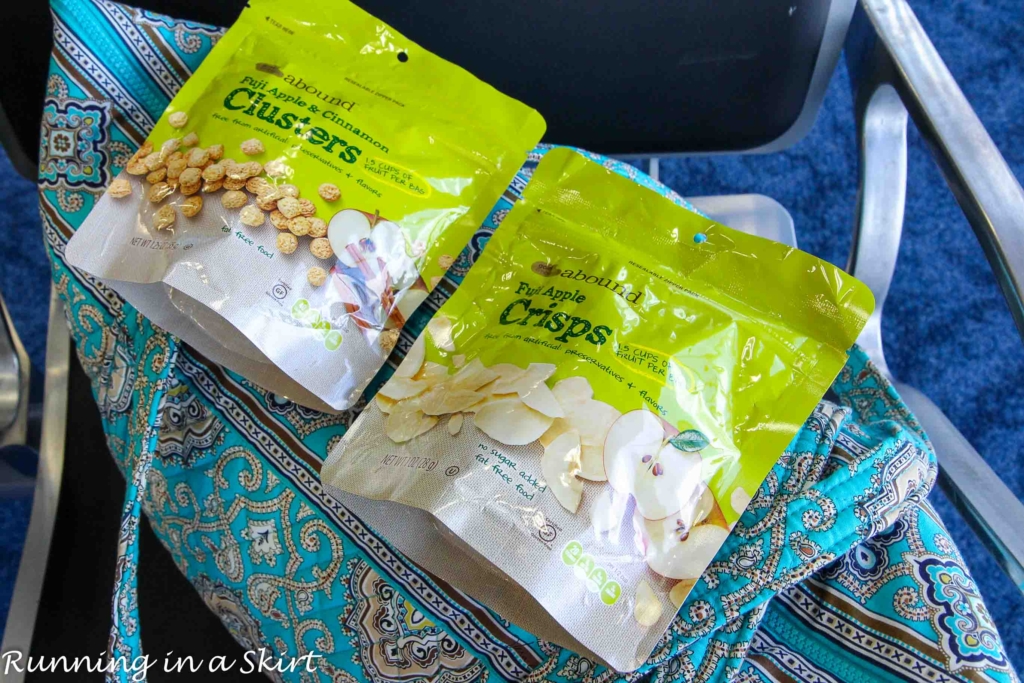 The Gold Emblem abound Fuji Apple & Cinnamon Clusters are so unique. They are actual dried pieces of apple with a hint of cinnamon. They are freeze-dried into cute crunchy clusterrs. There is 1.5 cups of fruit in each bag! Each serving is only 40 calories.
They are one of the most unique, healthy and delicious packed snacks I've tried in a long time. I am a big fan!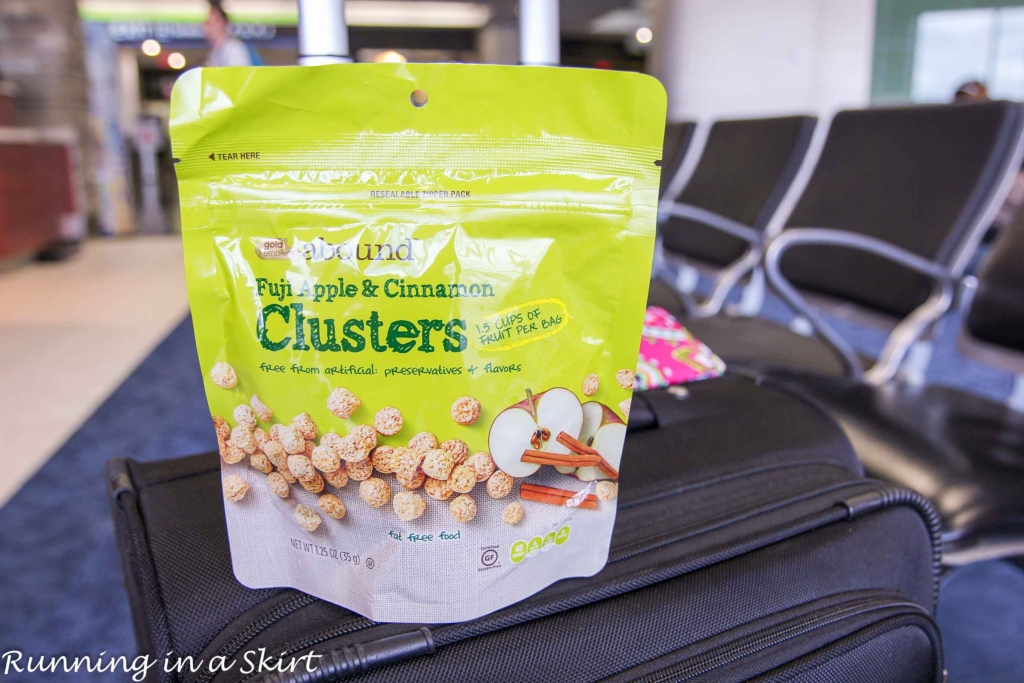 And the Gold Emblem abound Fuji Apple Crisps are straight up freeze-dried apples. No added sugar or preservatives!
I might have mindlessly ate the entire bag! They are light, airy, sweet and SO tasty. Basically perfectly munch-worthy. But I didn't have to feel bad because the entire bag was only 60 calories.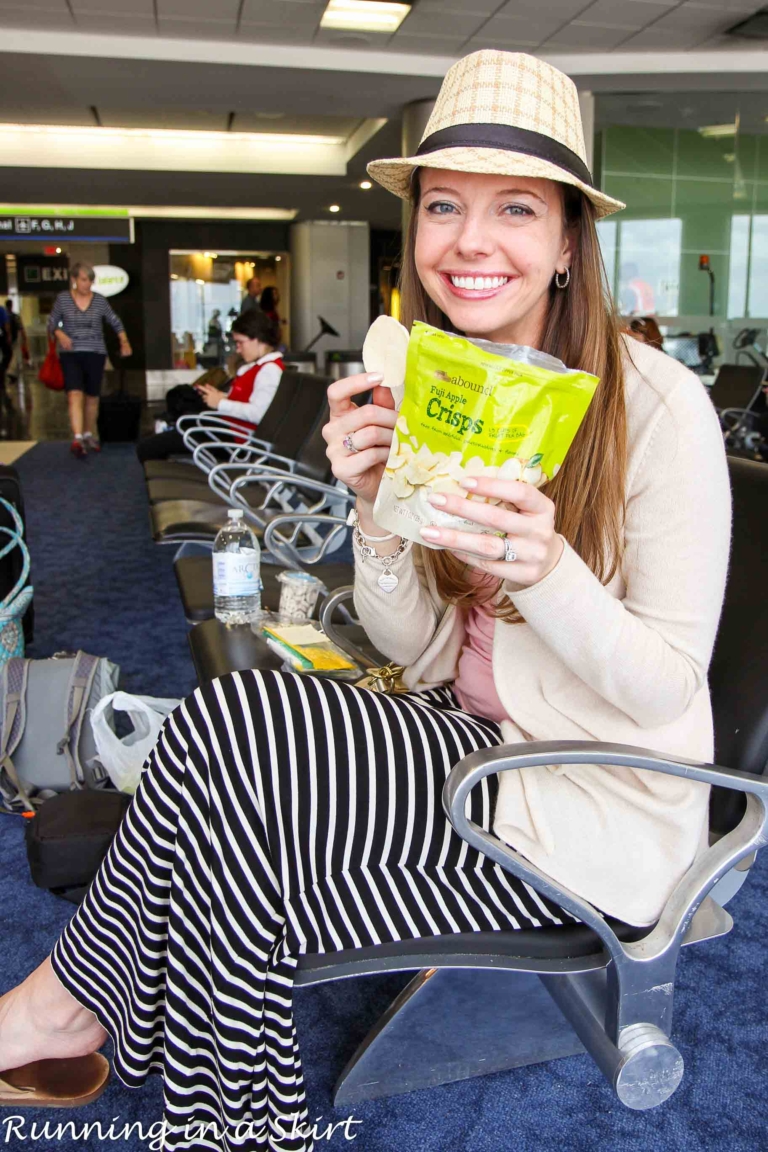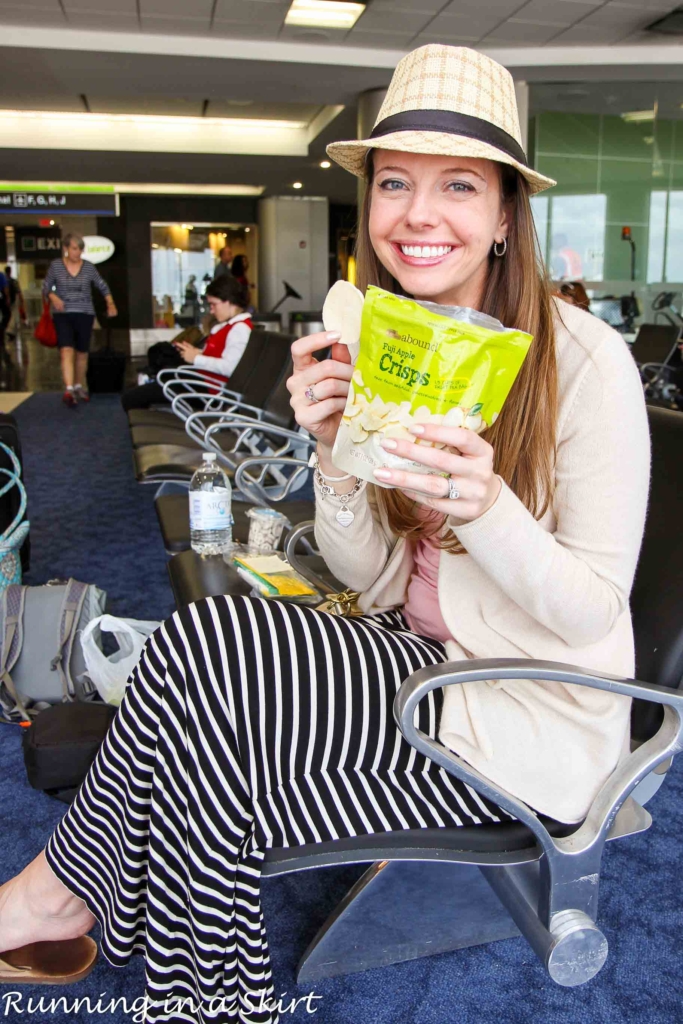 CVS is the perfect place to stop to pick up healthy snacks on the go! The exclusive Gold Emblem abound and Gold Emblem product lines offer gluten-free, USDA organic, heart-healthy, low sodium, and snacks that are a good source of fiber. I'm loving the new spring products, which include single snack bars, popcorn, popped fries, tortilla chips, freeze-dried fruits, nuts, trail mixes, herbal and green teas, coconut waters, gourmet coffee and k-cups, honey and blue agave.
Make sure to also check out my Spring Hiking Snack Ideas and Simple Spring Party Ideas which include more of these wonderful snacks from CVS.
I'm linking up with Thinking out Loud Thursday and Travel Tuesday.
Your turn!
Check out CVS's Gold Emblem abound and Gold Emblem snacks and let me know which ones you'd like to travel with?
What snacks do you bring when you travel?