I'm proud to partner with CVS Pharmacy to promote their exclusive Gold Emblem and Gold Emblem abound snack lines. I am being sponsored by CVS Pharmacy for my posts and activities, but all opinions expressed are my own, and all product claims or program details shared should be verified at CVS.com or with the appropriate manufacturers.
Host with ease using these quick and simple spring party ideas!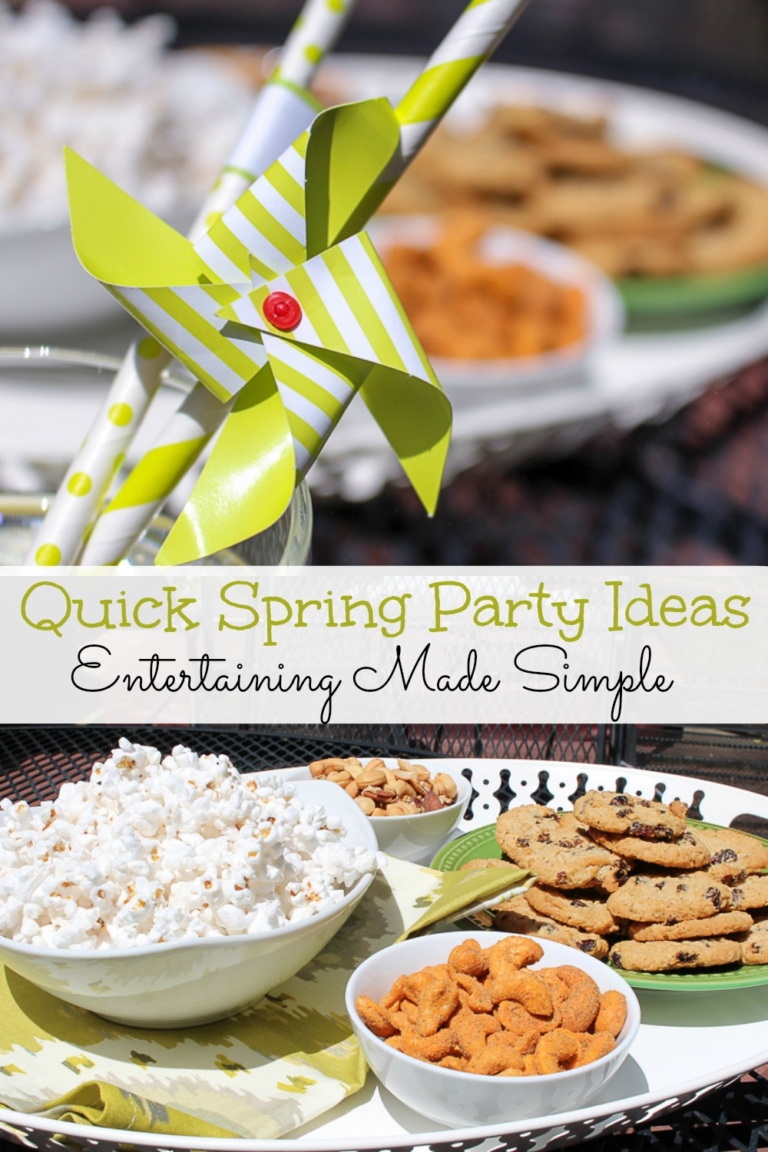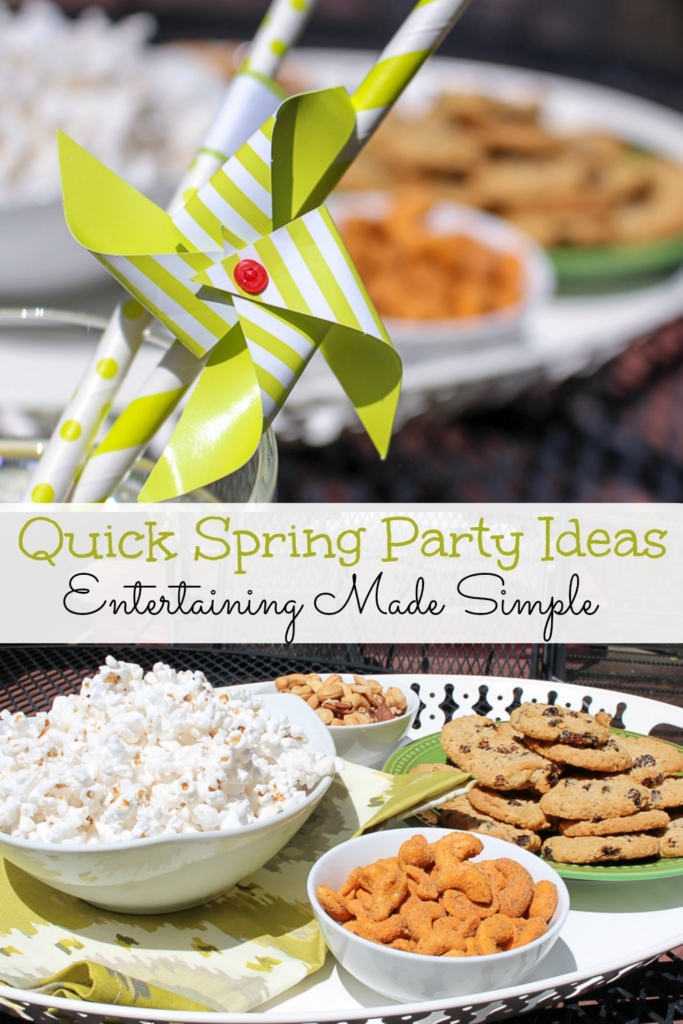 Hi everyone!
Now that we are well into spring and tax season is over, I'm fully expecting to have more guests at my house. Spring and summer is often a busy time as I love entertaining outside this time of year.
I'm the first one to admit that sometimes I make hosting a little hard on myself. I'll try to do too much and get overwhelmed. If you ever hear me talking about a themed party involving ordering props and costumes, please talk me off the ledge. There is a time and place for going all out, but it doesn't always have to be that complicated!
This summer I am hoping to keep my spring party ideas simple with the help of CVS and the Gold Emblem abound and Gold Emblem product lines.
We already talked about the great hiking snack options at CVS, but look at this crazy simple tray I put together! These are all things you can pick up at CVS and have in the cabinets to throw together if someone stops by at the last minute. This tray also works great as an appetizer tray or something fun to put out if someone stops by your house for drinks.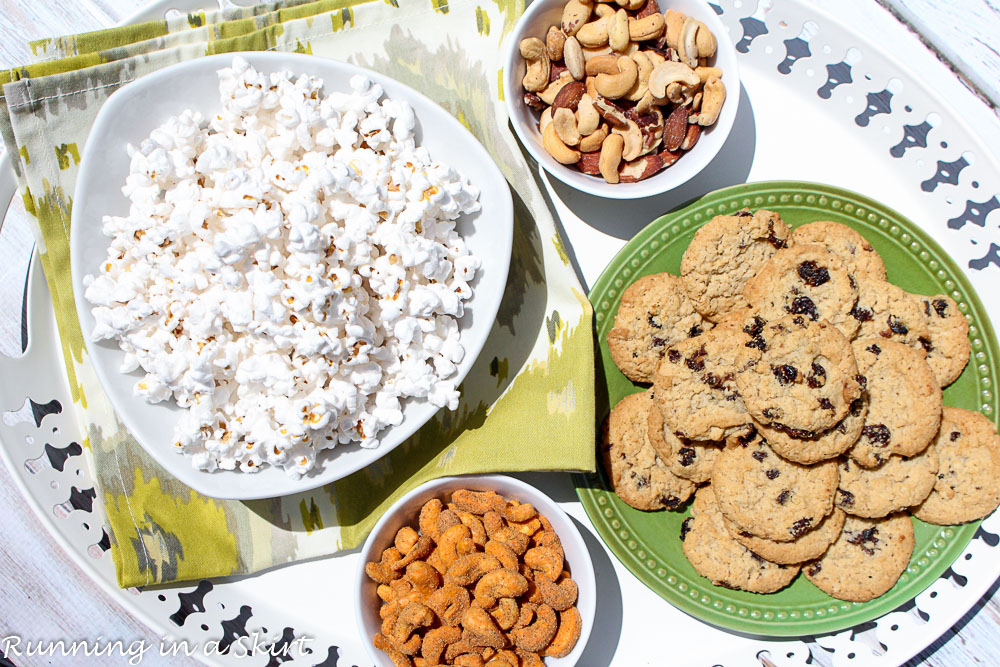 One trick to party planning is to make sure you have something for everyone. This tray has something light, something salty, something spicy and something sweet!
First up is some fresh popcorn! It is so light and refreshing. Everyone loves this low calorie, high fiber treat.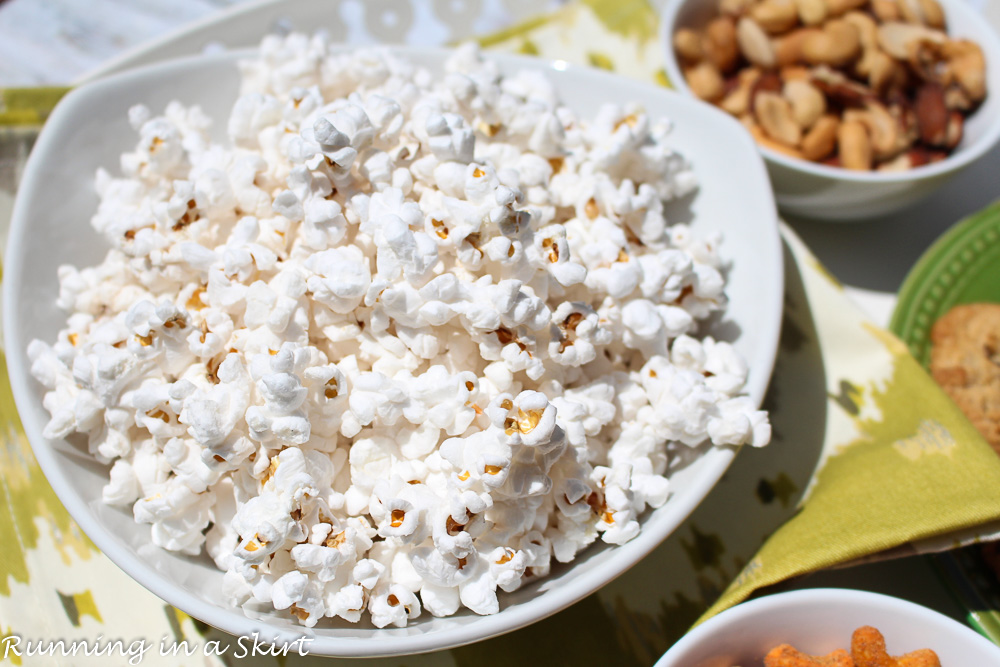 I used already popped Heavenly Light Popcorn from the Gold Emblem abound line at CVS. I don't know what they did to get this popcorn so airy and tasty, but it's kind of magic. Even better is you can eat HALF THE BAG for only 160 calories.
Next on the tray is a classic nut blend. I try to put out little bowls of nuts out whenever I have guests and they ALWAYS disappear.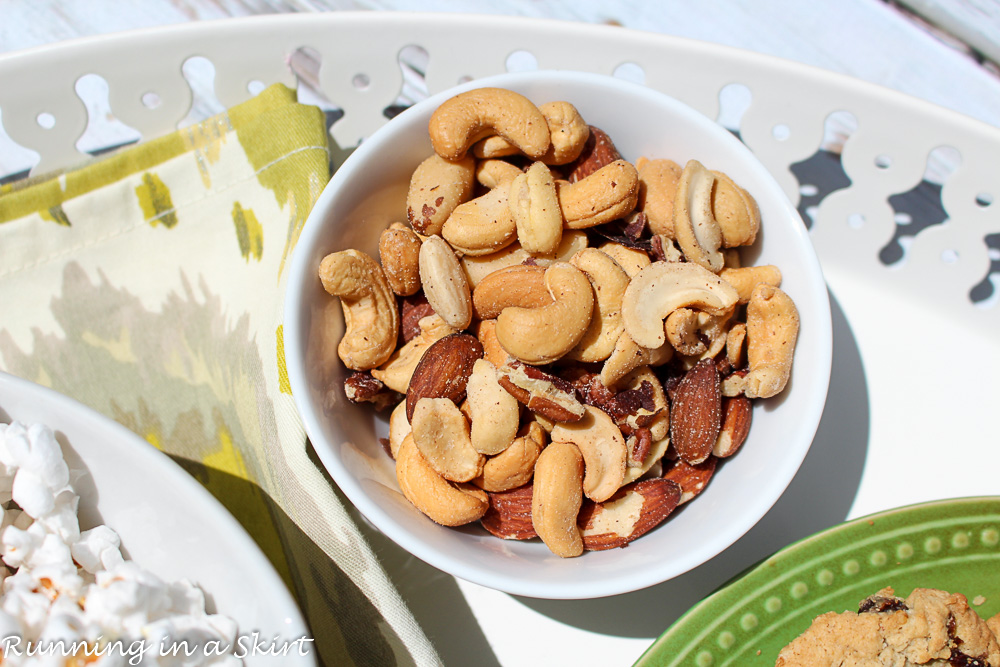 These lightly salted Gold Emblem deluxe mixed nuts are super high quality with no peanuts. I'm a fan!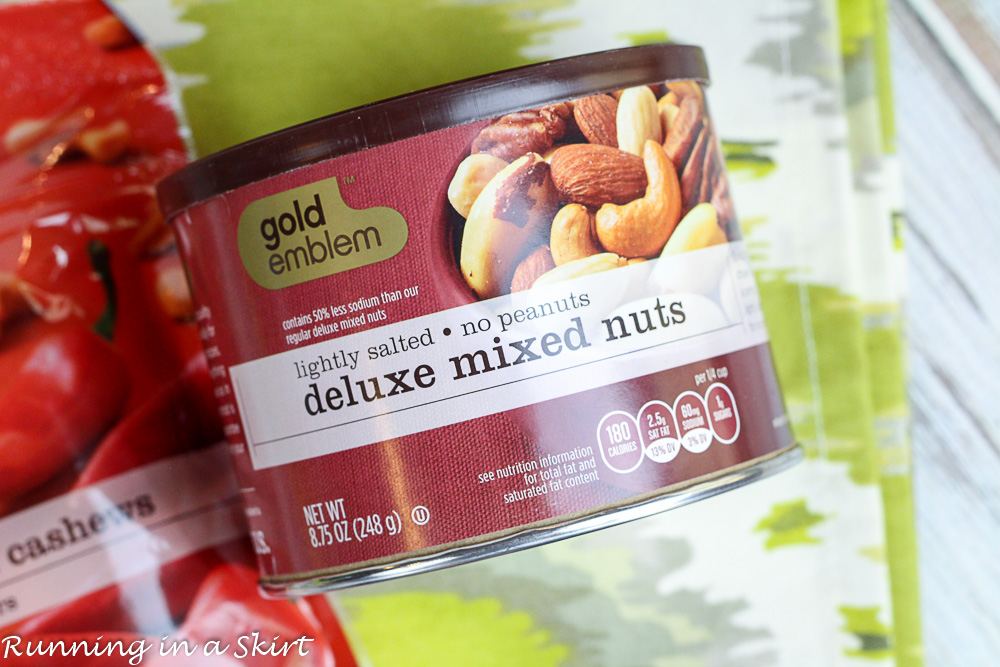 Next up is the completely addictive Gold Emblem Sriracha Ranch Cashews. Holy moly friends, these babies are good. I dare you to eat just one.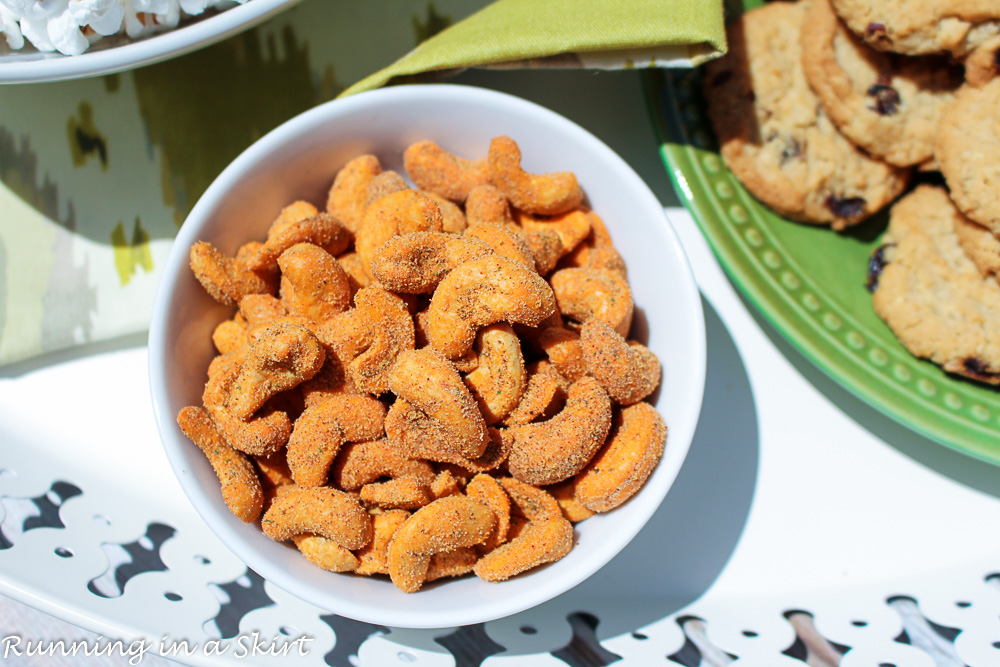 I imagine your guests will be surprised to learn where you got them!
And finally I always like to have something sweet. These Gold Emblem Oatmeal Raisin cookies are a great choice.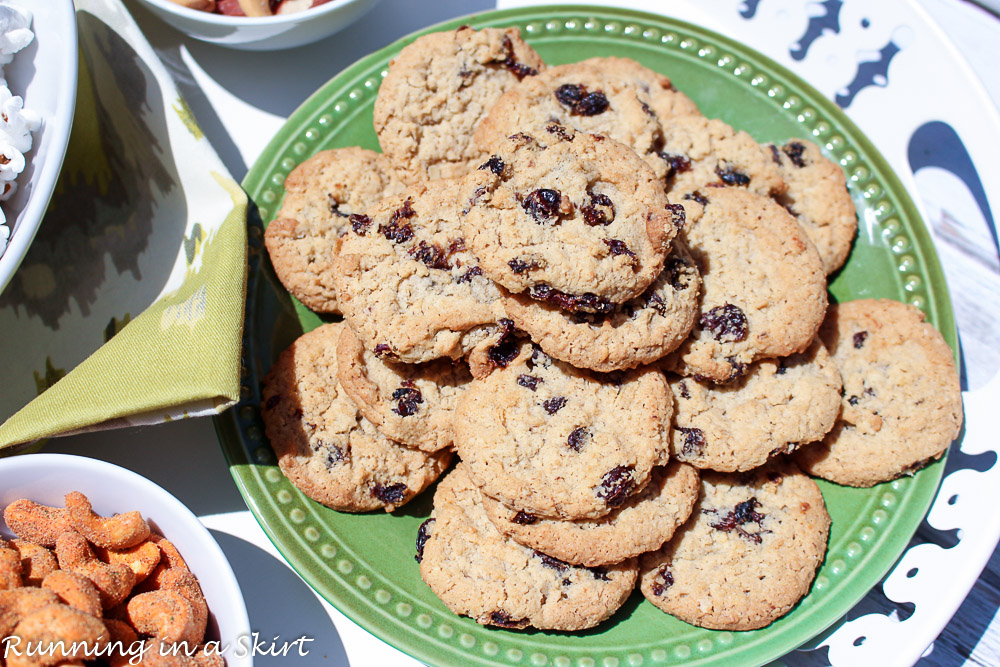 No matter how old you are, or who you are hosting... cookies are always a hit at a party.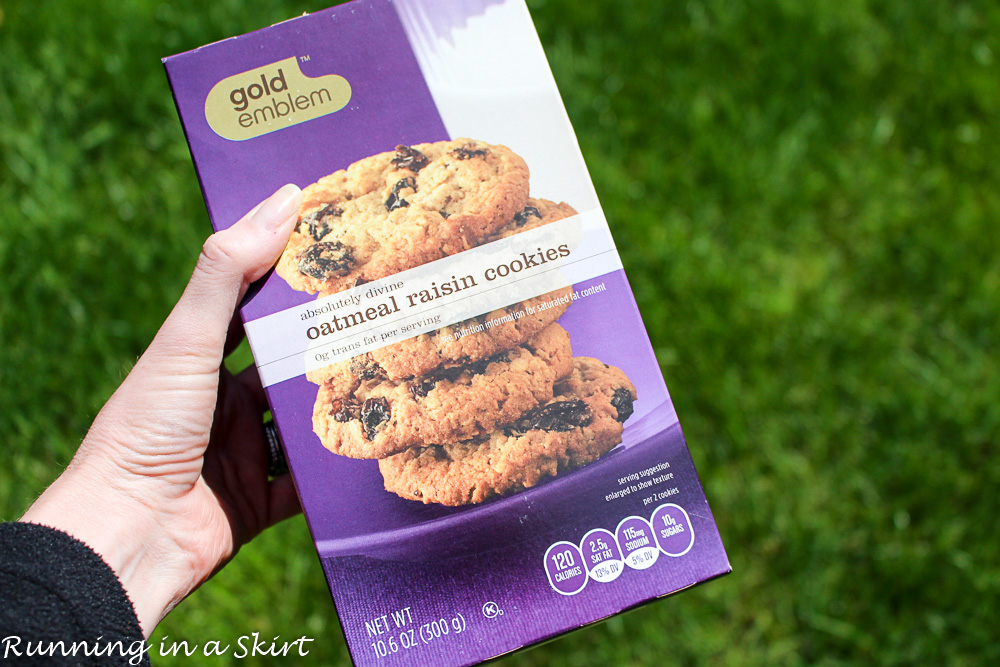 The trick for making it look nice is layering pretty napkins, bowls and plates on a nice tray. I like keeping a simple color scheme running through everything.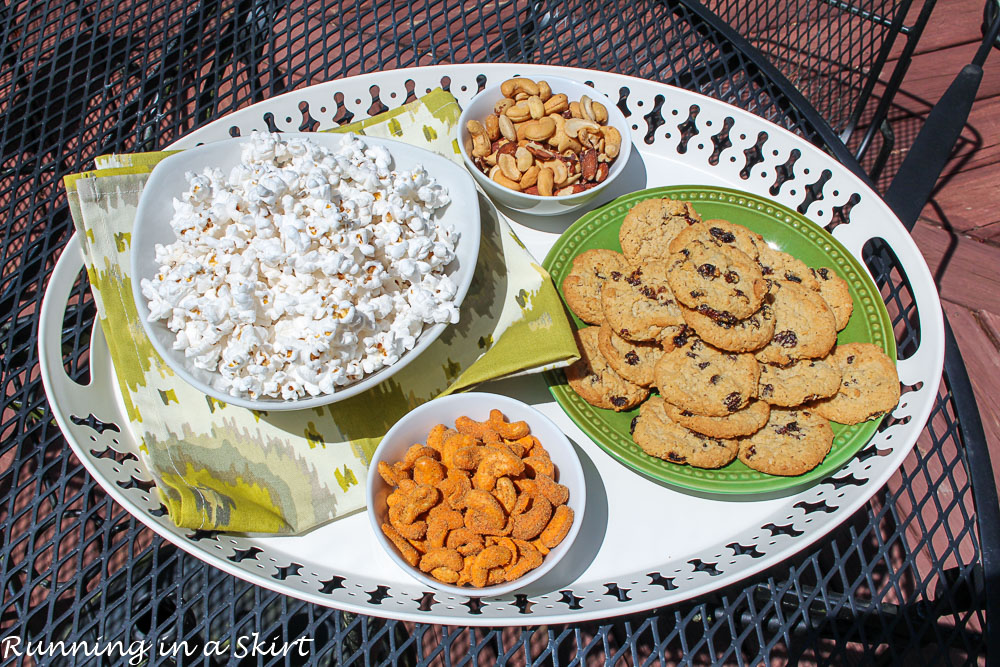 It makes it so easy to serve and makes it look like you put in effort without actually doing much.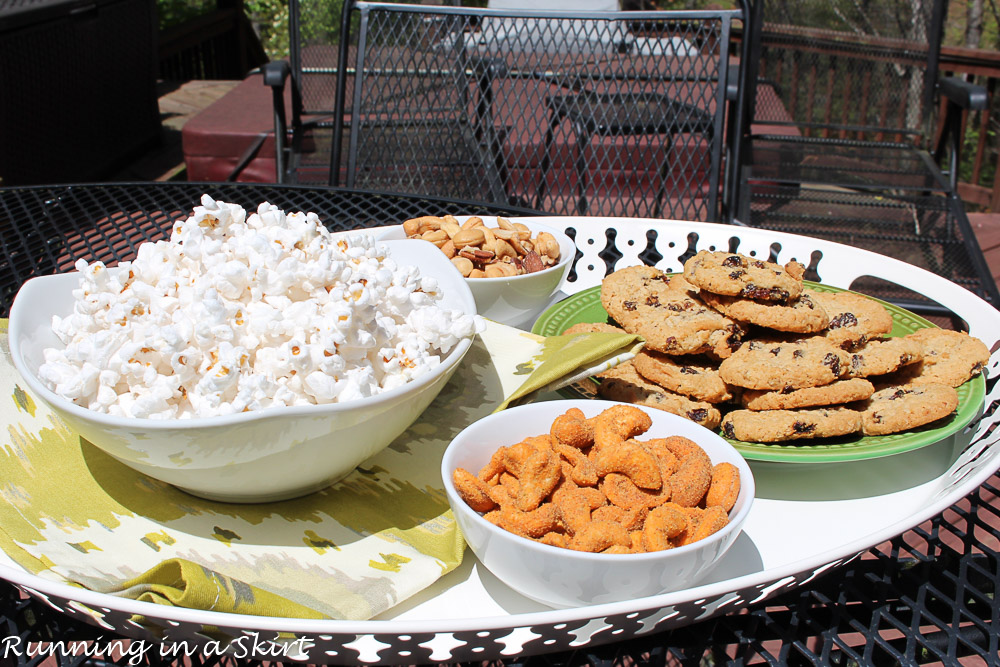 For the final touch I pay a little extra attention to my drinks!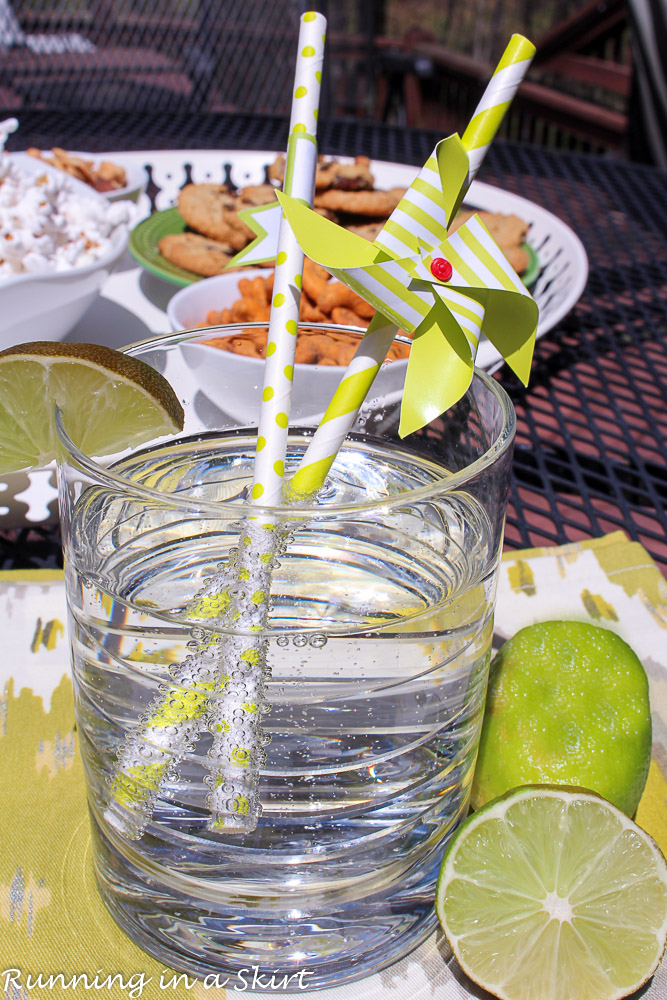 Regardless of what you are serving, a citrus garnish and cute paper straws can really make the party and set a simple spring theme.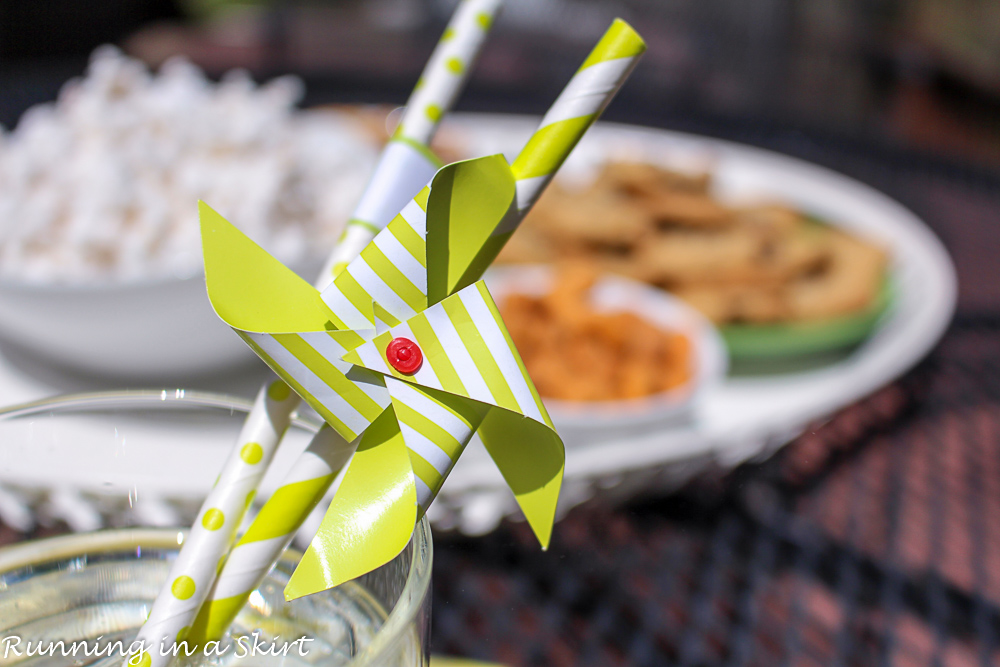 And remember to stop by CVS to check out their exclusive Gold Emblem abound and Gold Emblem product lines. They have really stepped up their game and it is worth the time to look.
They offer gluten-free, USDA organic, heart-healthy, low sodium, and snacks that are a good source of fiber. New products this spring include a wide variety of single snack bars, popcorn, popped fries, tortilla chips, freeze-dried fruits, nuts, trail mixes, herbal and green teas, coconut waters, gourmet coffee and k-cups, honey and blue agave. I hope you get a chance to try some!
Thanks for stopping by today! Come back tomorrow for the Best of Blogs Linkup.
I'm linking up with Thinking Out Loud Thursday, Meatless Monday with Sarah and Deborah, Meatless Monday with Annmarie, Delicious Dish Tuesday, What's Cookin' Wednesday, Full Plate Thursday with Miz Helen, FoodFriDIY, Foodie Friday, and the Weekend Potluck
Your turn!
Check out CVS's Gold Emblem abound and Gold Emblem snacks. Which ones would you serve at a spring party?