Stunning tulips are popping at Biltmore Blooms on the Biltmore Estate!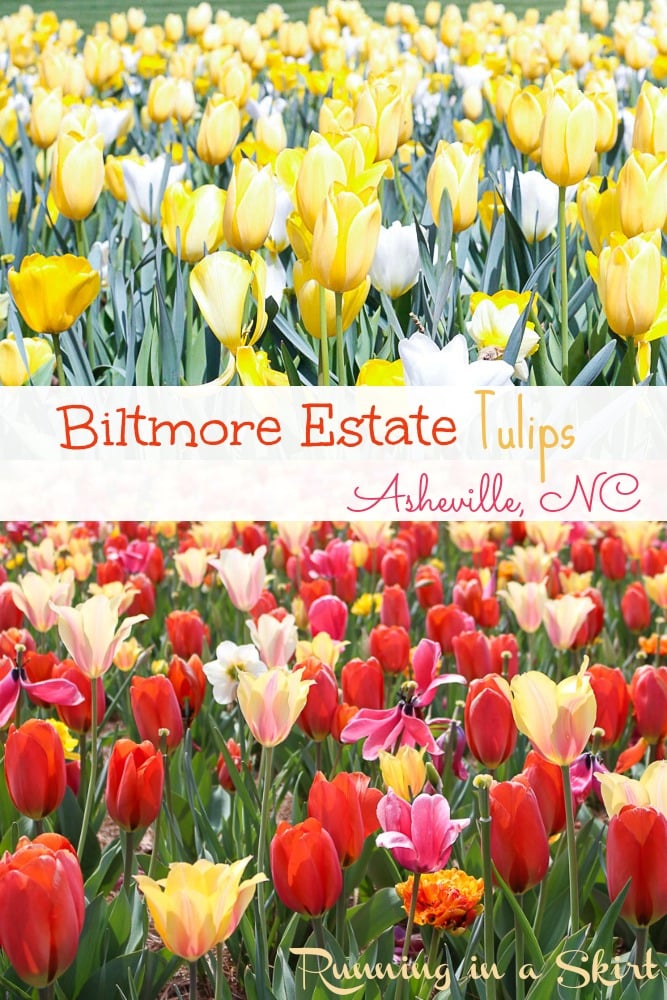 Hello! Hello!
I realized the other day I never made it back to the Biltmore to see the tulips. I went very early in the season to see the first buds on the trees and the early daffodils, but most would agree the real show comes a bit later in the season when the tulips open! I had my camera and decided to swing by on my way home from doing errands. The stop was totally worth the time! The flowers were stunning, as always.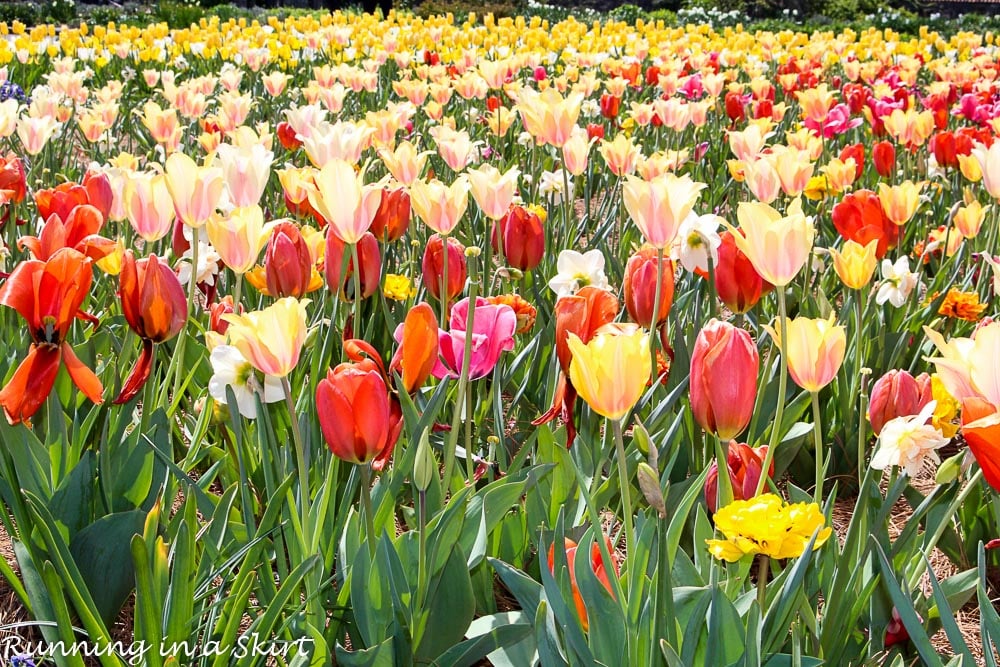 I'm not sure how the Biltmore Blooms gardeners make the beds of flowers look different every year, but they pull it off.
I loved this combination of colors this year.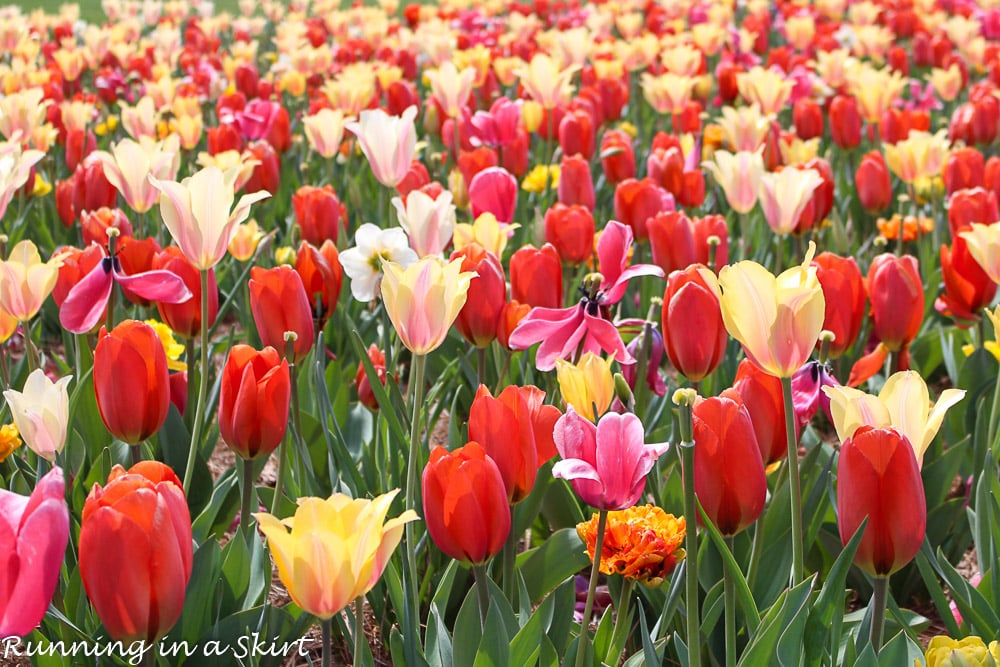 The yellow, orange-red and pinks are such a vibrant trio.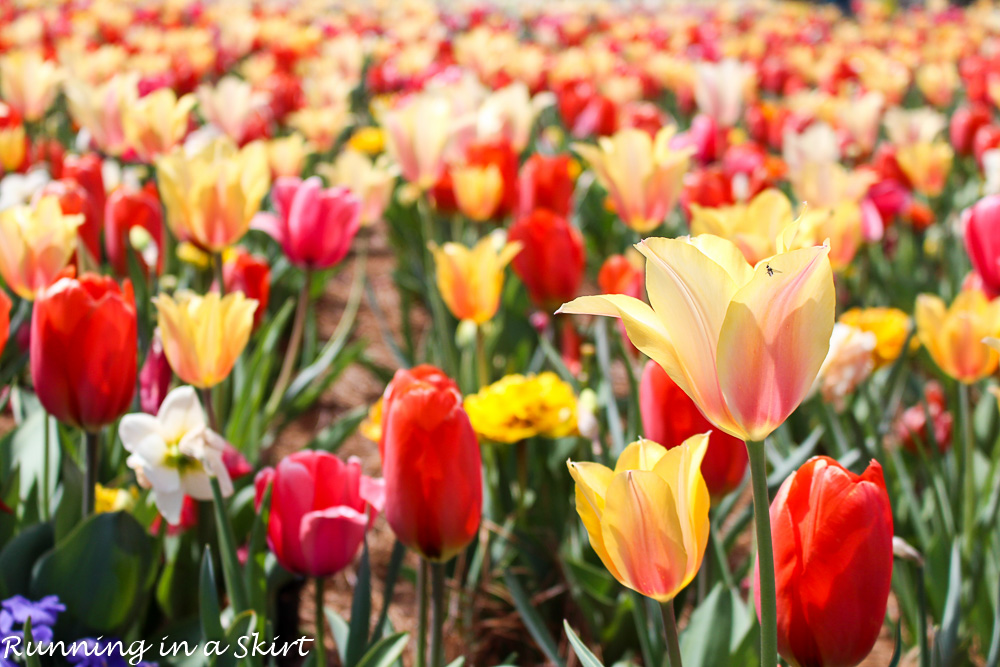 And this little guy is so unique.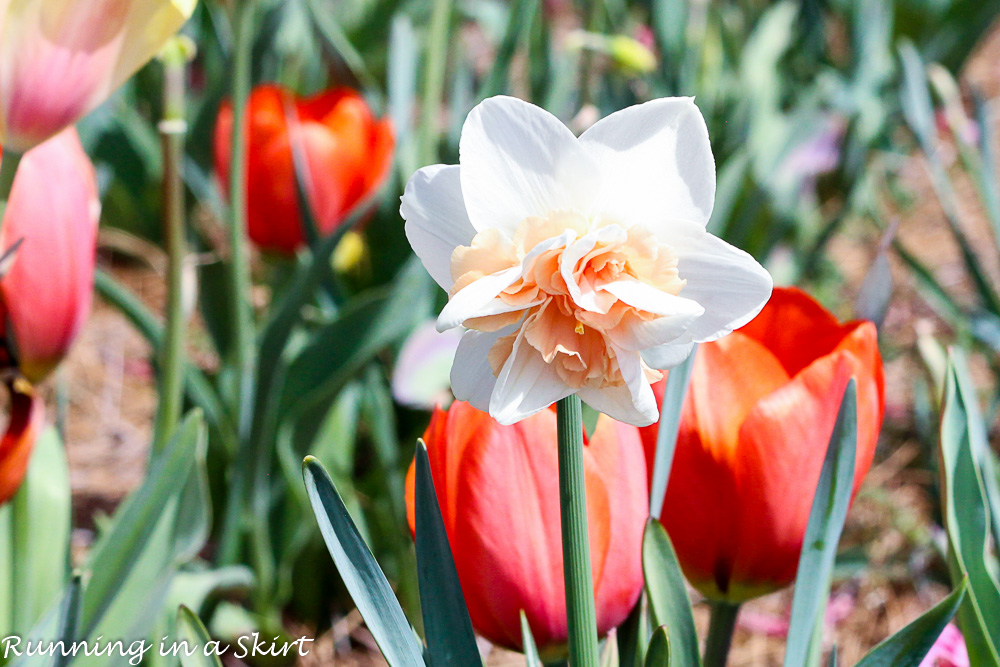 Some of the buds were pretty open, so it was cool to get some shots from above.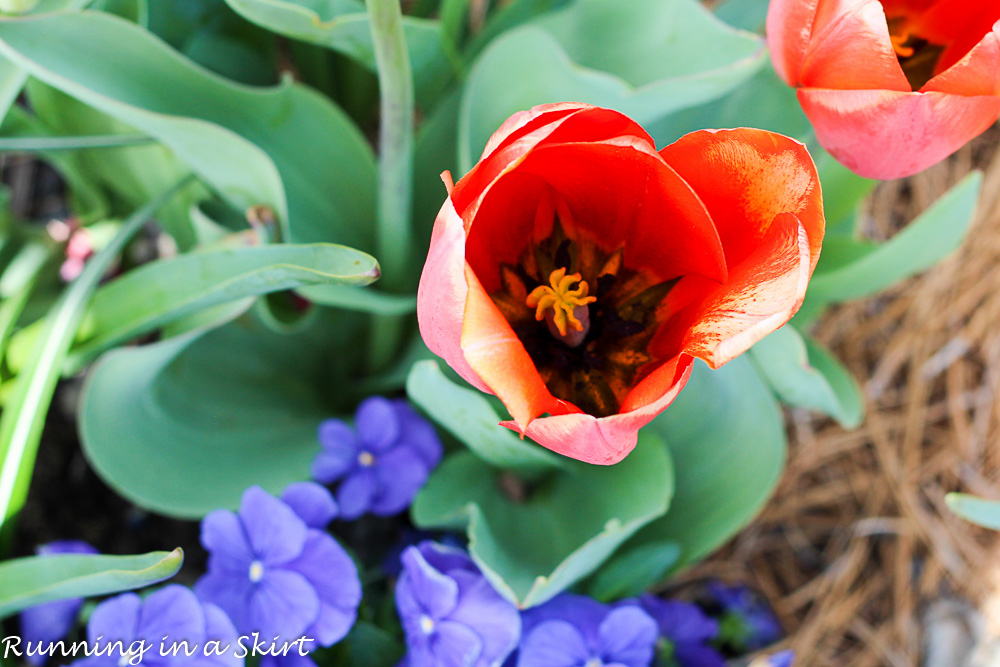 This yellow section was less flashy, but still so classically pretty.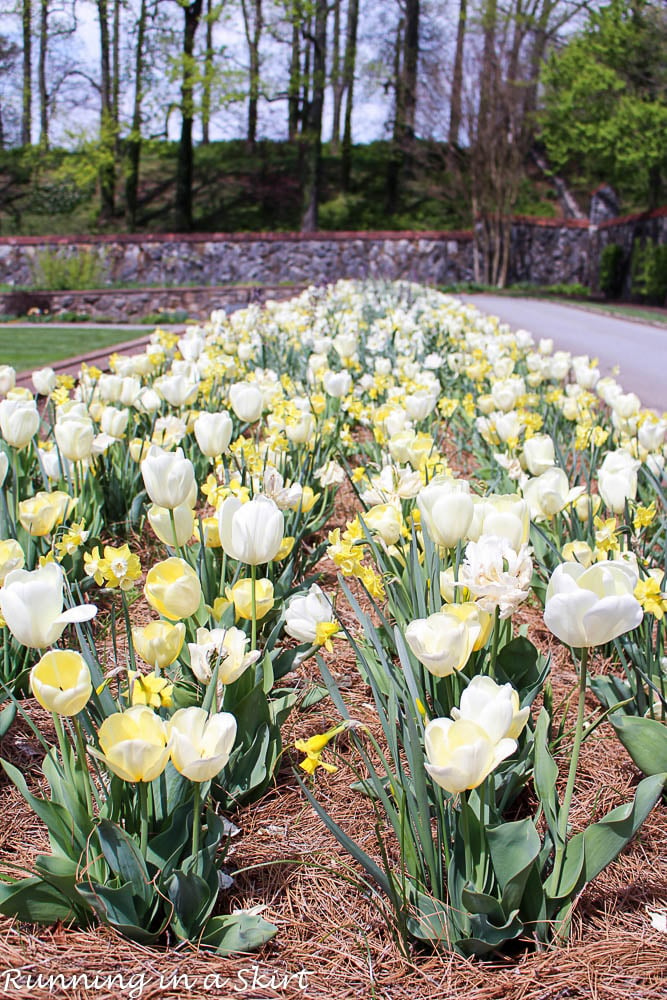 There were even some daffodils in the mix.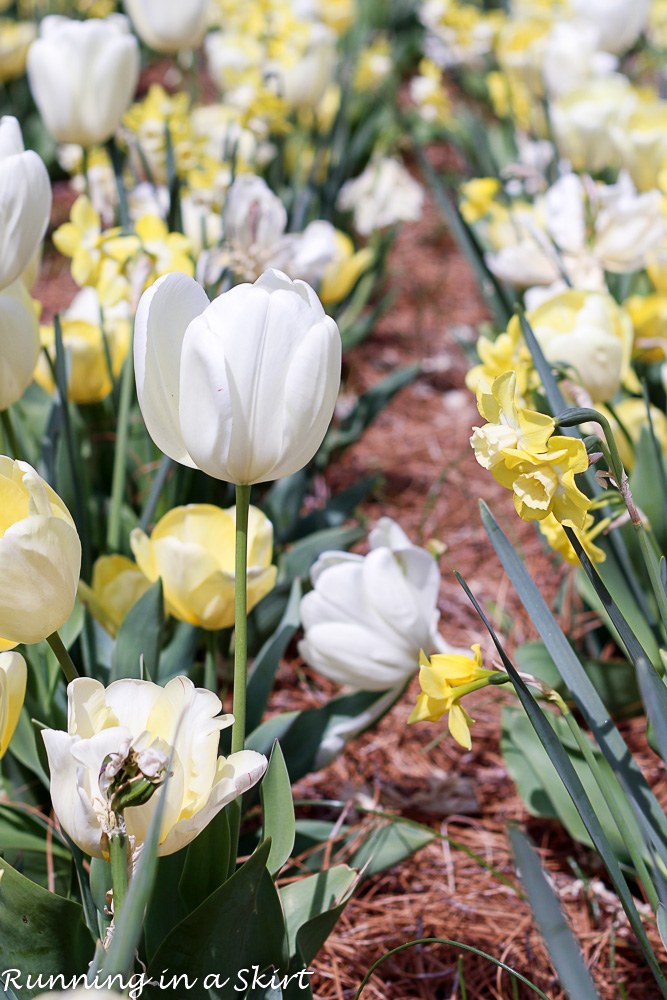 These buds just looked like sunshine.
So joyful! I feel like it's impossible to be in a bad mood surrounded by tulips!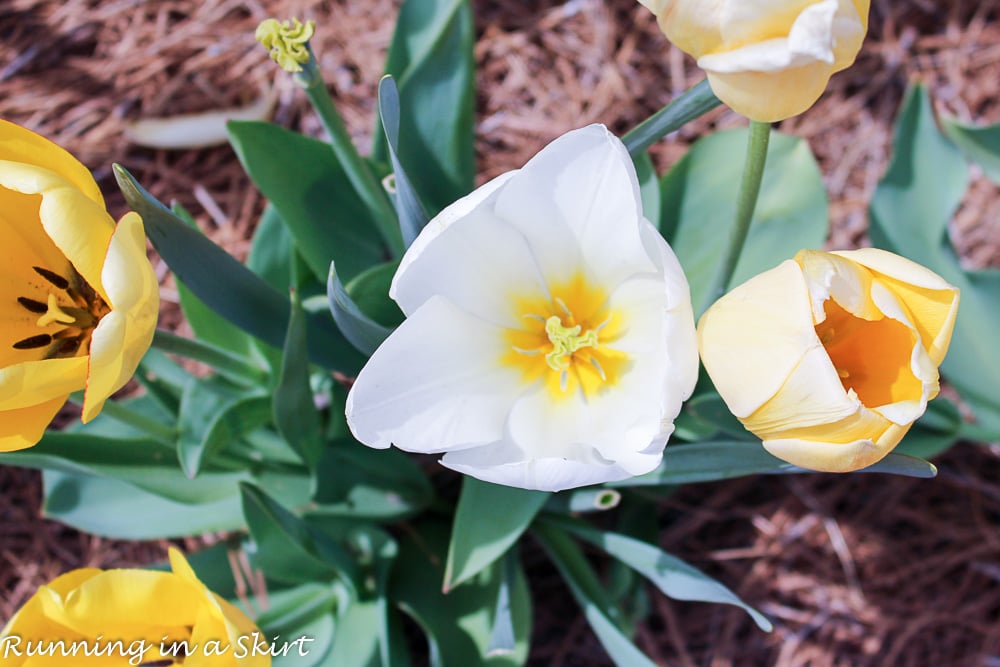 If you need a little pick-me-up I highly recommend taking a walk through your local gardens.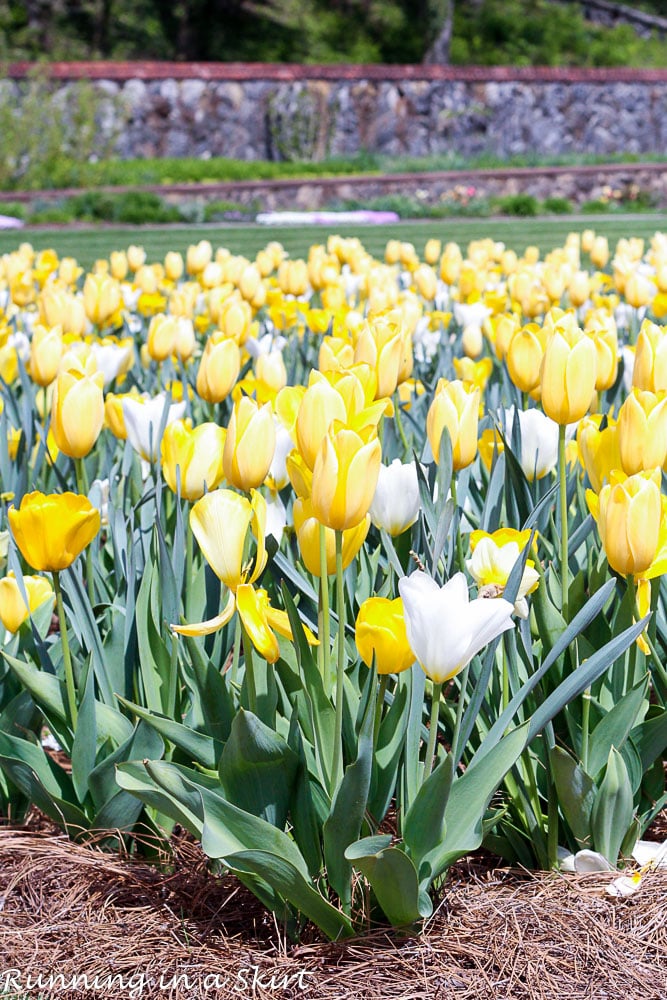 And finally, just as I was leaving I spotted this one! How cool is this. I love the vivid color.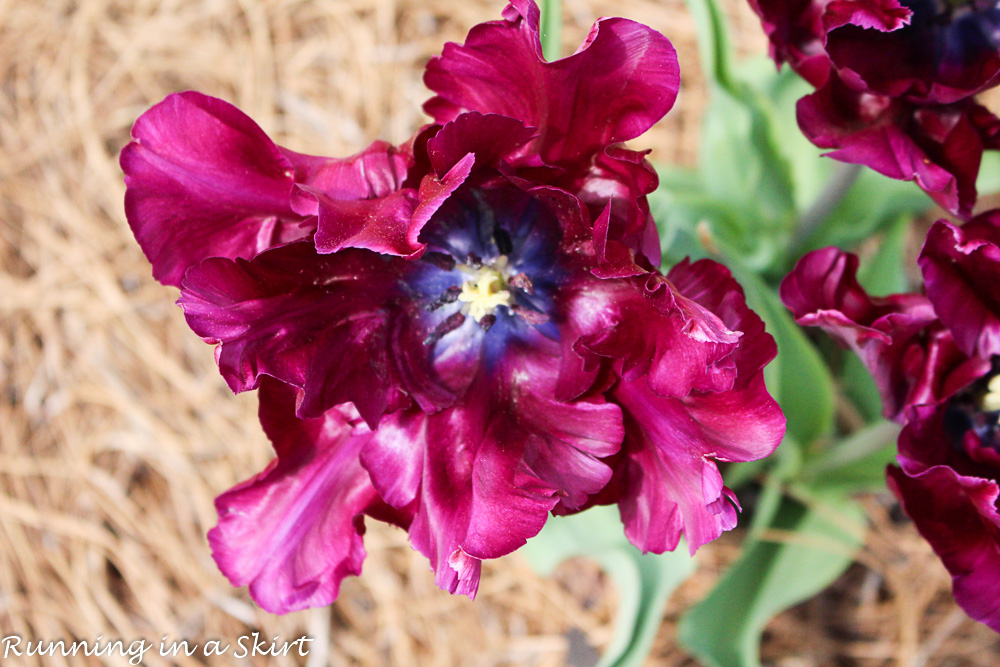 I truly enjoy seeing the flowers throughout the year. It's so interesting to see it transform and change along with the seasons!
Want more Biltmore Gardens?
Check out last year's tulips, early spring daffodils, summer flower and fall flowers.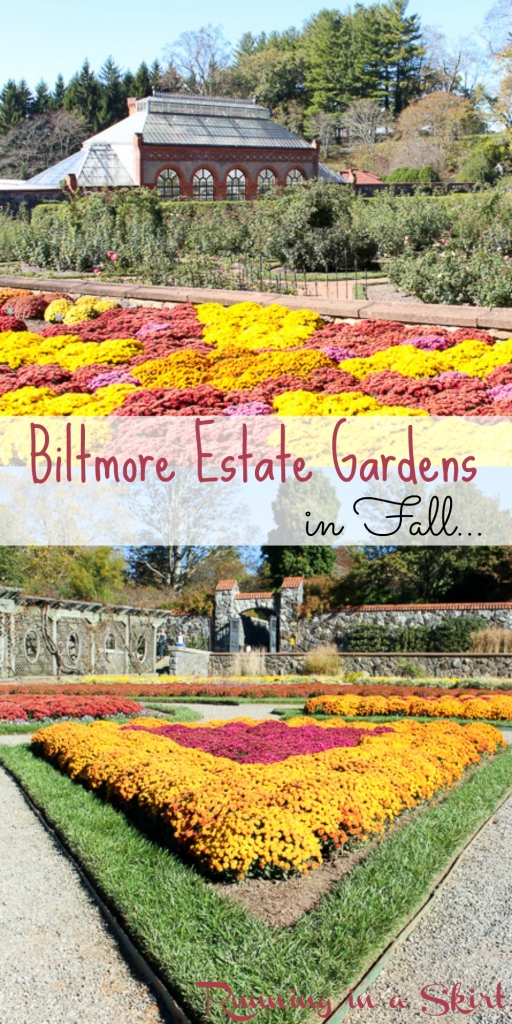 Thanks for stopping by today and indulging my love of all things flowery :-). I'll see you tomorrow for some easy snack ideas to keep around for spring parties!
Your turn!
What's your favorite flower?
Do flowers cheer you up?