Spring has sprung in Asheville! Early spring flowers at Biltmore Blooms on the Biltmore Estate are the perfect way to kick of spring.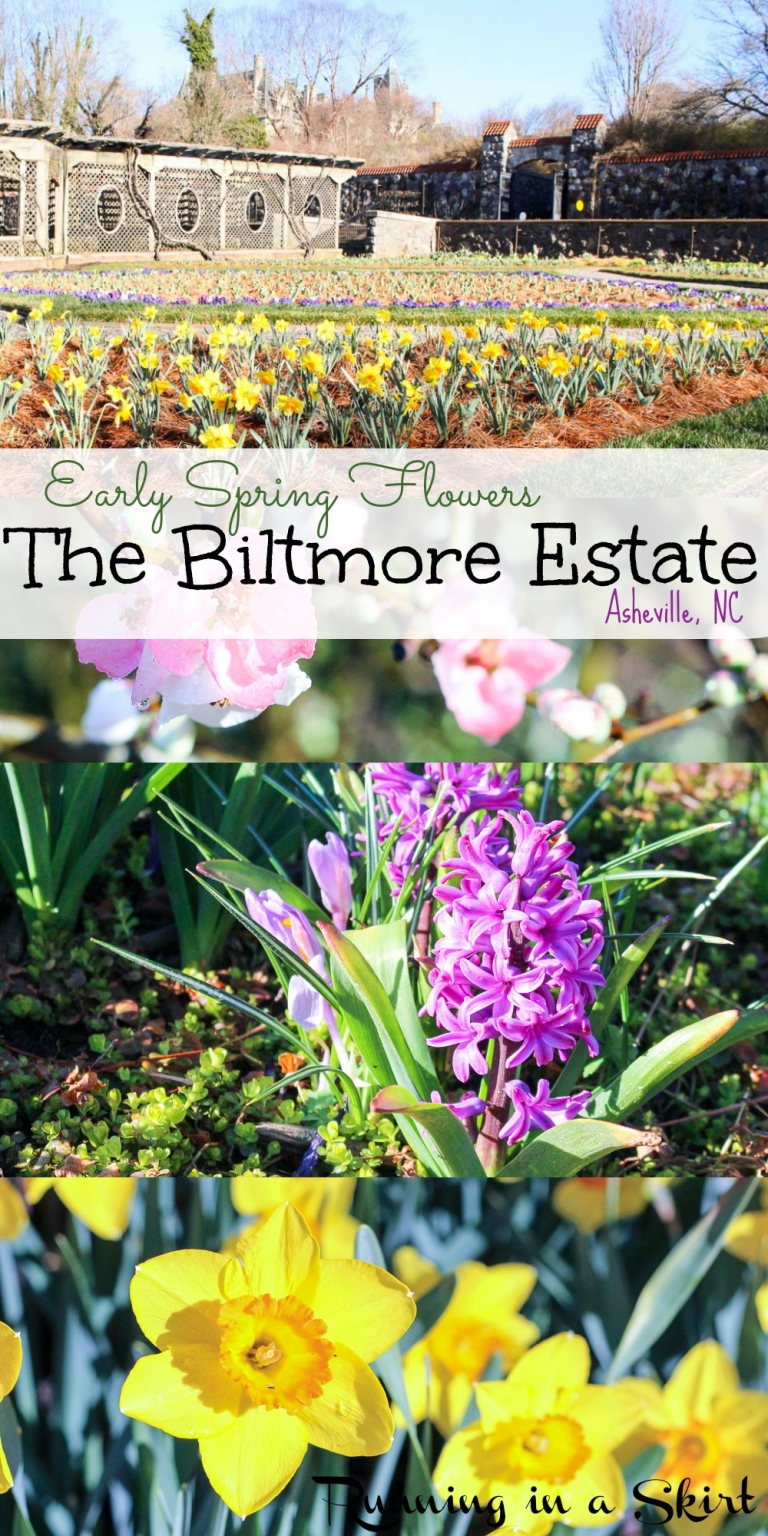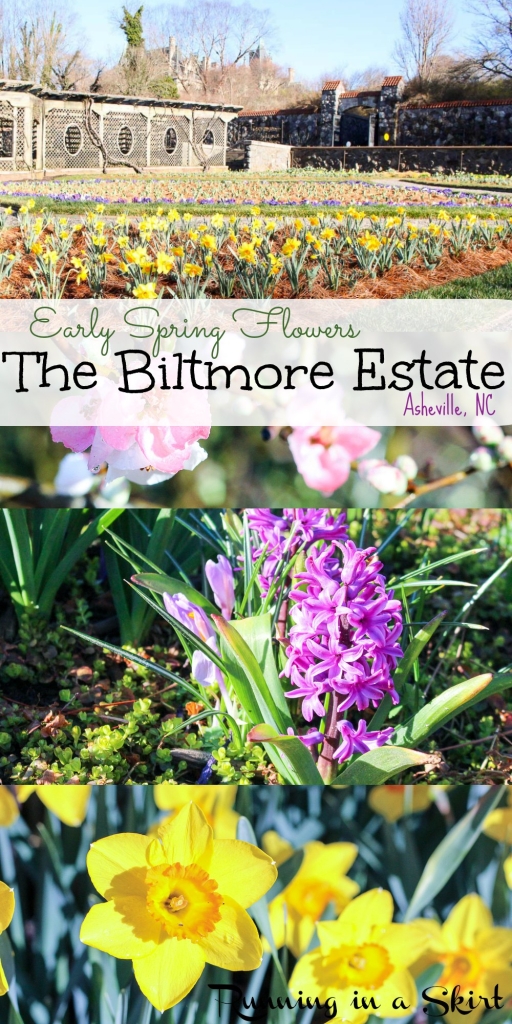 Hello beautiful readers!
I just can't contain my excitement about spring this year. We've had such a lovely week in the mountains. Yesterday was in the 70's again! It looks like this weekend is turning colder and we might even get some light snow early Sunday, but for now I'm fully embracing this weather.
I had to take the Hubs into work yesterday morning, so I was out of the house pretty early in the day. I used the opportunity to beat the crowds going into the Bilmore Estate to see the first spring flowers for Biltmore Blooms.
They were so pretty that I thought I'd share some beautiful flowers for my beautiful, lovely readers.... 🙂 <--- cheesy, I know 🙂
Biltmore Blooms
The festival officially starts this weekend, but I like going at different times of the year to see the flowers at different stages. Yes, I love flowers that much.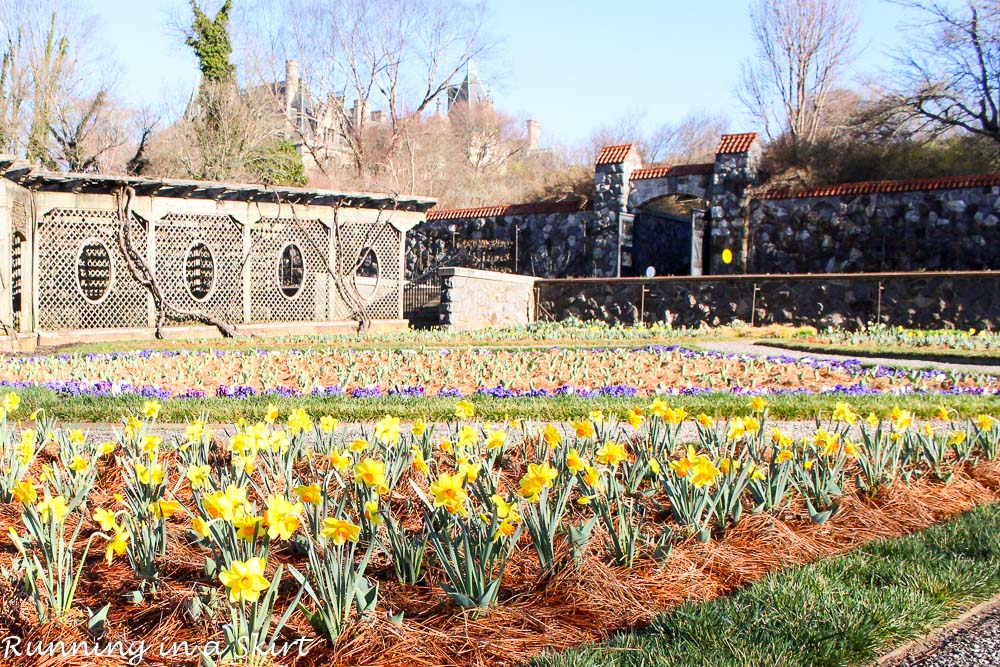 The main attraction right now are rows and rows of daffodils.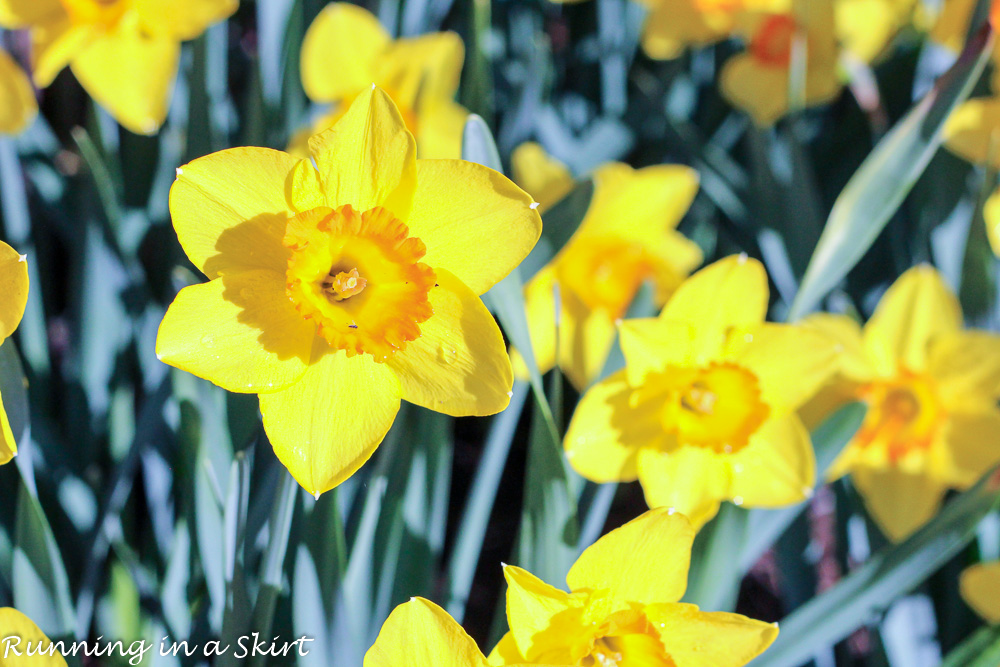 Most of them are in full bloom, but a few areas are just starting to bud.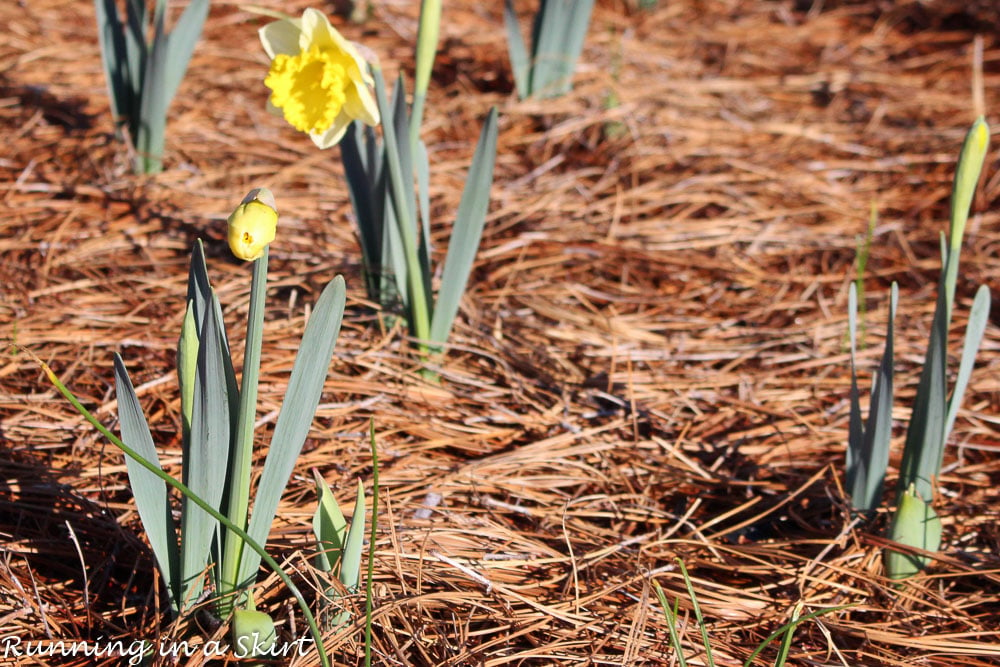 There are also plenty of hyacinth mixed in.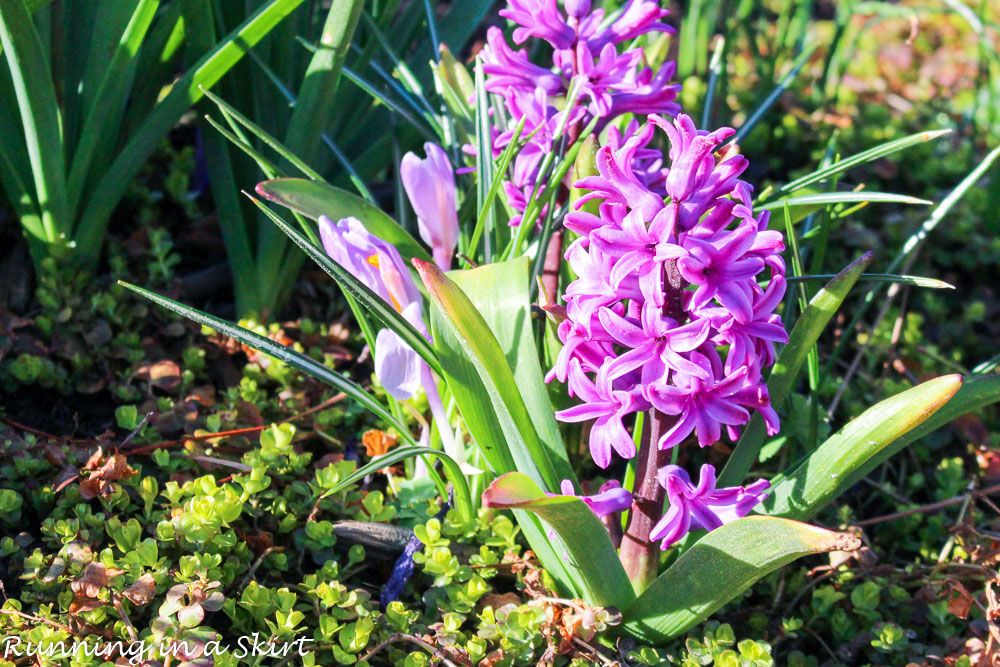 I love the contrasting purple shades.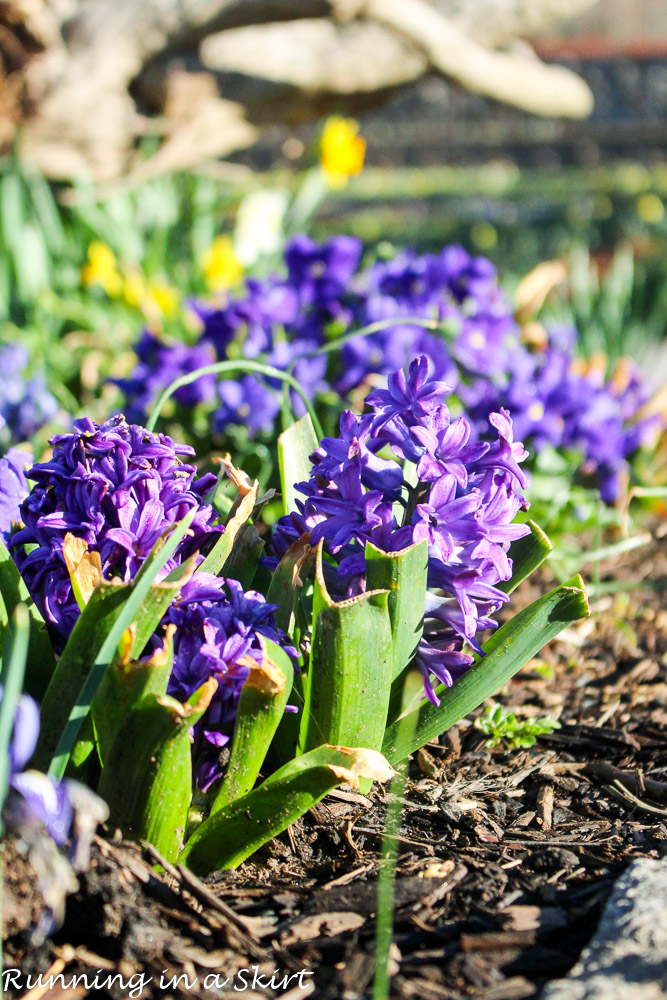 The crocuses are still holding strong. They are such a joyful little flower.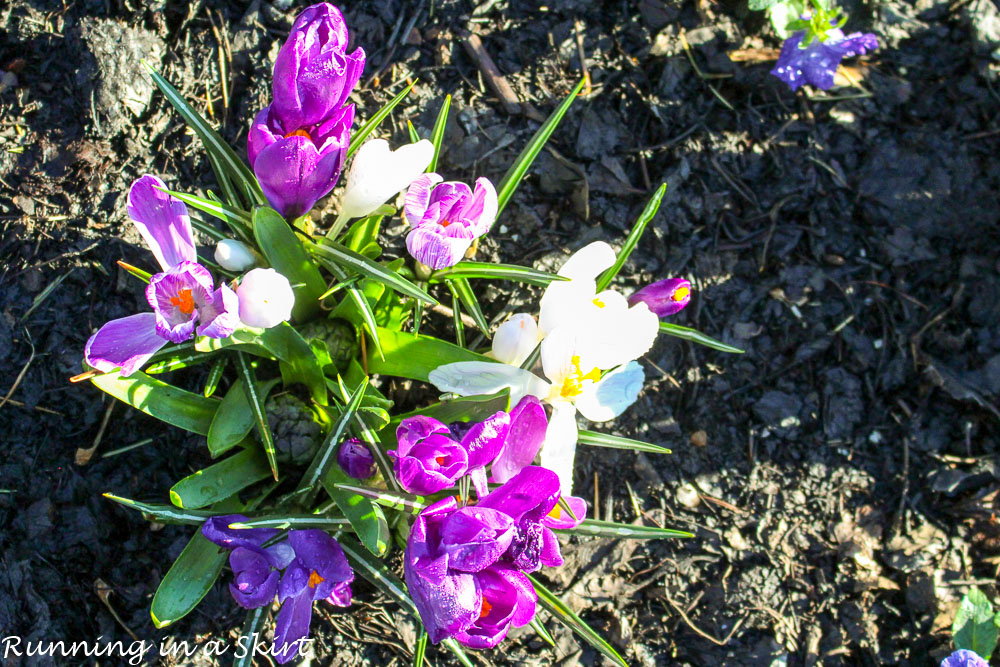 I didn't spot any tulips out, but it looks like they are a few are days away from opening. Many are still just starting to come out of the ground.
After exploring the formal gardens, I took a quick walk to the bass pond to see the trees in bloom.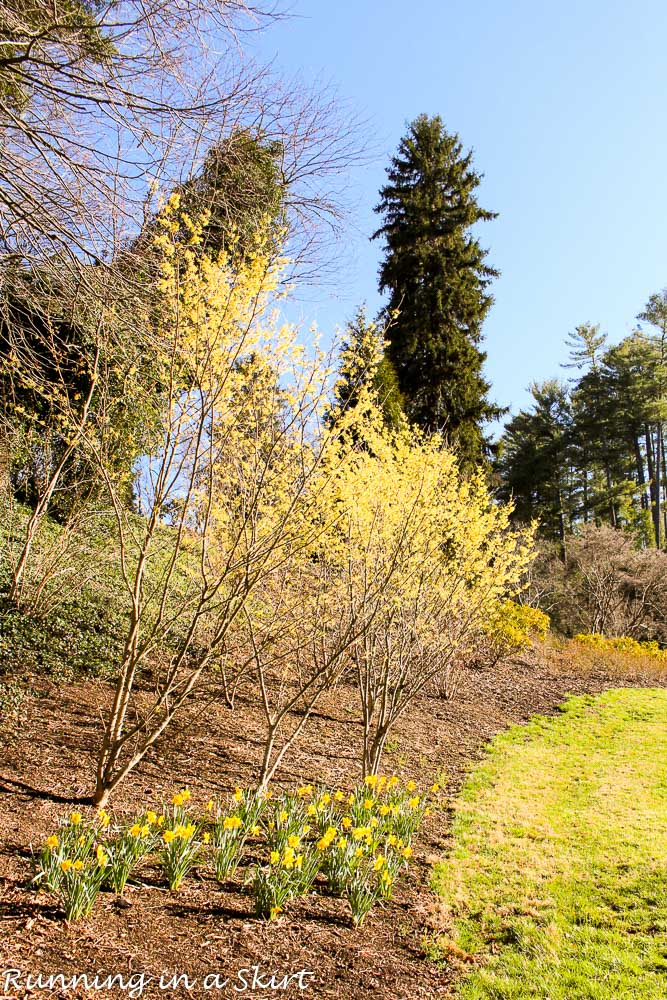 These pale pink flowers are perfection.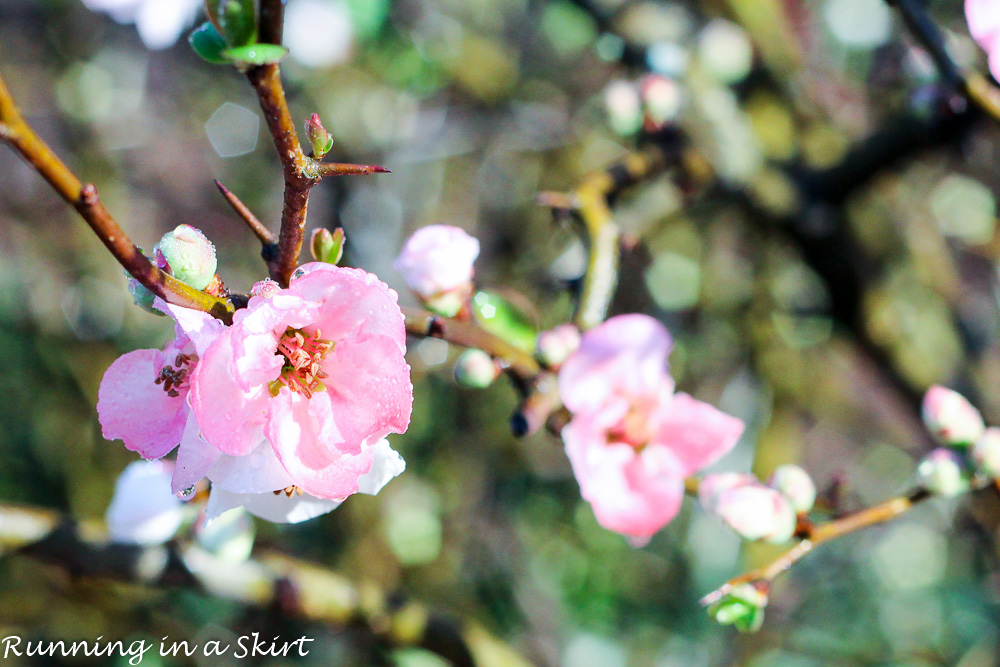 These white ones are super fragrant!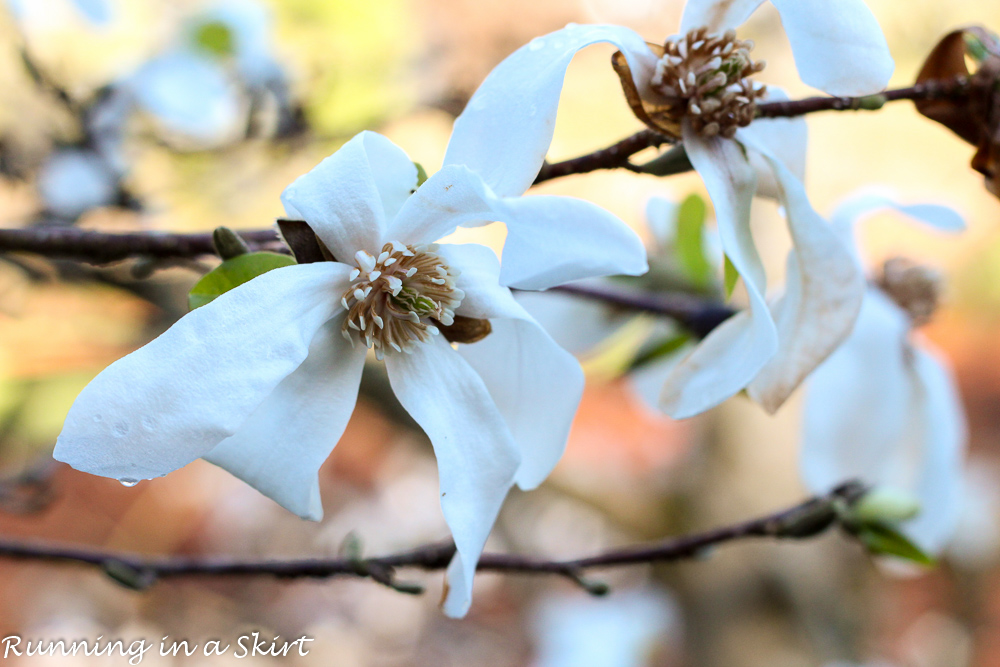 And finally, I love little green baby leaves like this. There is so much hope and joy for the season in this little bud. 🙂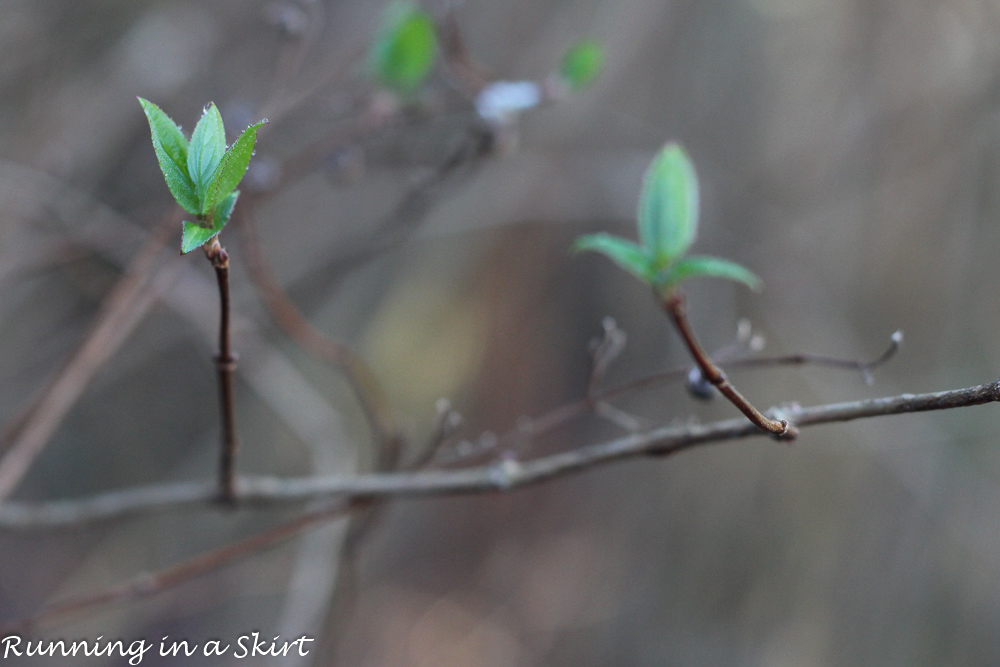 So much beauty in such a small area. I came home and took an extra allergy pill, but it was all worth it!
If you are interested to see what the tulips look like in a few weeks, check out last year's post from Biltmore Blooms. These photos are a little later in the season when everything is filled out more.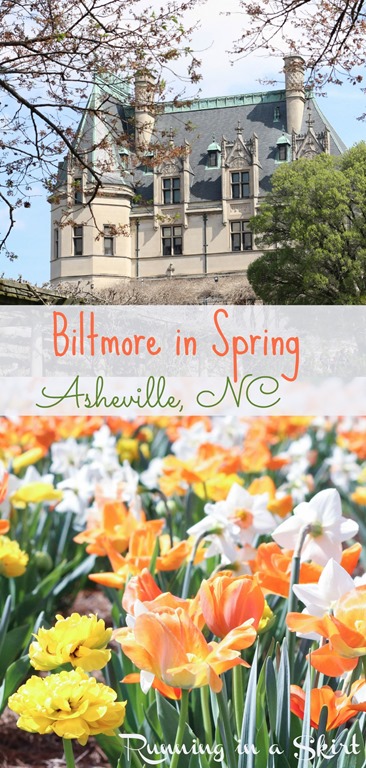 And I think the gardens are equally as beautiful in the fall. Here's last year's post featuring fall colors.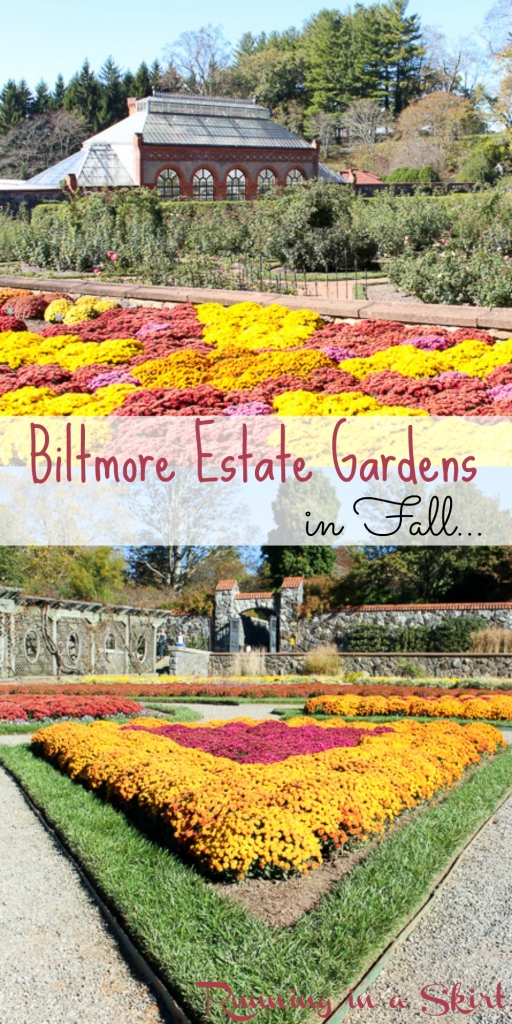 I hope you enjoyed my little walk around Biltmore! Come back tomorrow for the perfect healthy spring pasta with asparagus and pine nuts.
I'm linking this post with Amanda for Thinking Out Loud Thursday and Annmarie for Wild Workout Wednesday.
Your turn!
What is your favorite spring flower?