This post is sponsored by SleepSwag. I only write about products I love and I hope you will enjoy learning about them. As always, all opinions are my own and thank you so much for your support.
Getting good sleep is a key to a healthy life, but for many of us it, feels like an impossible task. This is how to fall asleep and stay asleep naturally!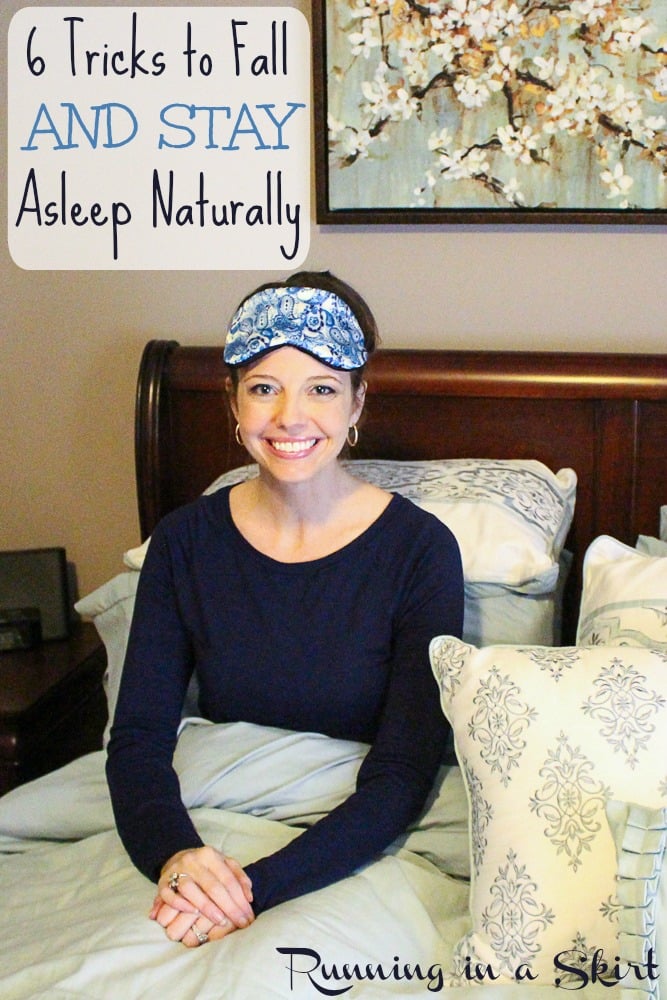 Hi friends!
I know first hand what not getting enough sleep can do to your body. I literally woke up in the middle of the night for eight years at my old job as the morning meteorologist at our local TV station. When I left the job, I was getting up at 2 AM and was constantly sick. My sleeping habits were so messed up that I had trouble falling asleep, trouble staying asleep and could never sleep past 5 AM, even on the weekends where I tried to keep a "normal" schedule.
It's really hard to be healthy if you aren't getting enough sleep. I know many of you also struggle with either falling asleep or staying asleep once you get in bed. It's a problem that can impact so much of your life. But actually figuring out how to fall asleep and stay asleep can be challenging in our busy, demanding lives.
While I can't change your job hours or family demands, there are some ways to make the most out of the sleep you can get.
How to Fall Asleep and Stay Asleep
Keep a Consistent Schedule
I know this is easier said than done, but a consistent sleep schedule can really help your sleep patterns. If your body knows when it's supposed to be awake and when it's supposed to sleep, you are much more likely to stay asleep.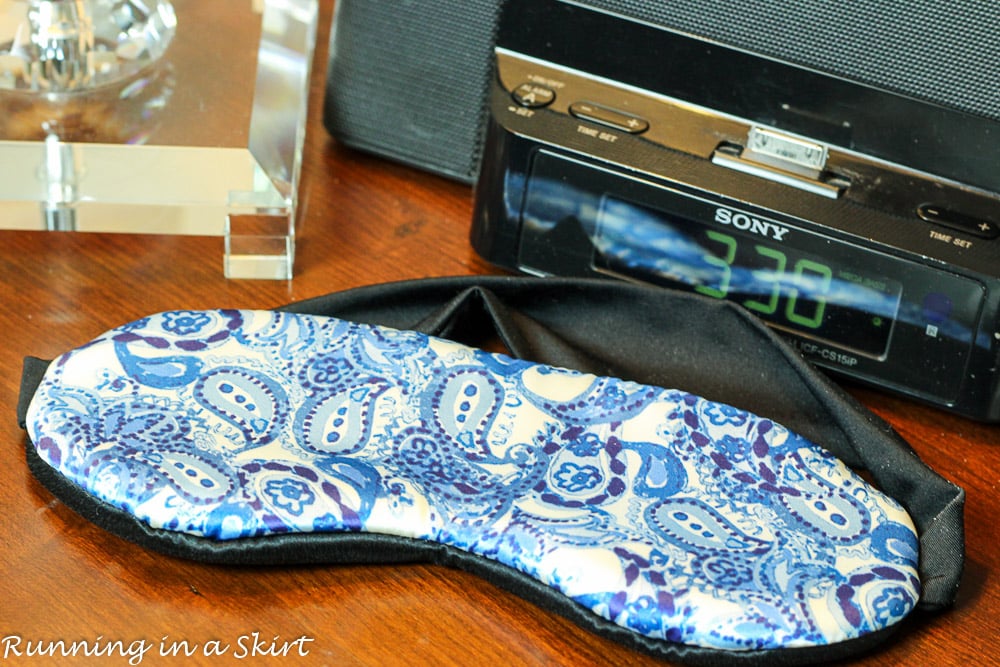 There are so many benefits to using a sleep mask. Sleep masks obviously prevent ambient light from waking you up prematurely, but they do so much more!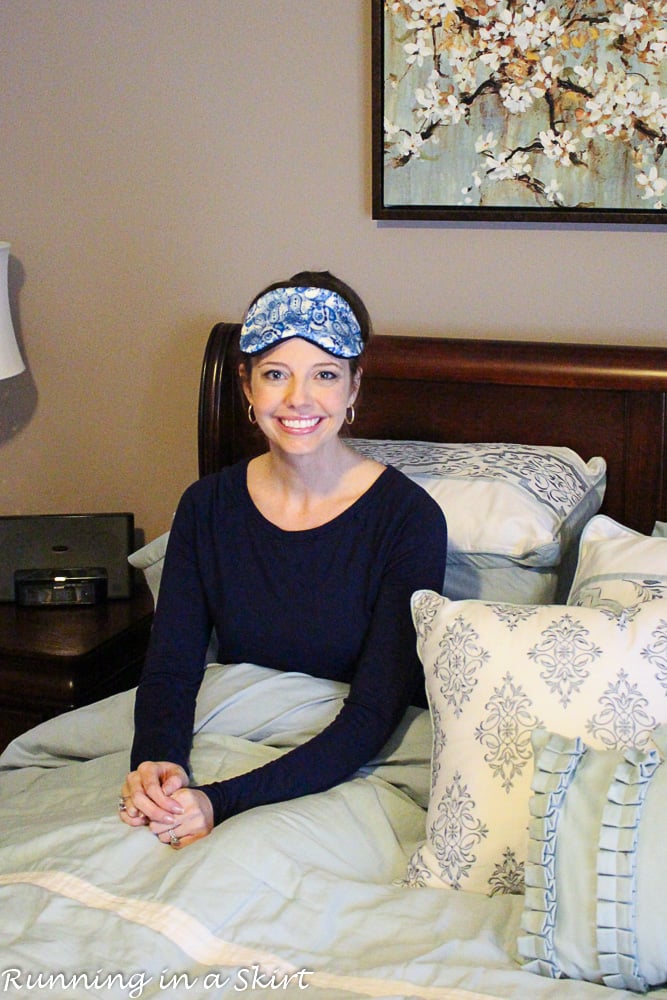 Two key ways sleep masks help--->
Give your Melatonin Level a Boost - Melatonin, the sleep hormone, regulates your body's sleep-awake cycle also called your Circadian rhythm. The darkness under the SleepSwag mask can boost your melatonin levels while you are falling asleep and maintain them while you are sleeping.
Longer REM Sleep Cycle - REM (Rapid Eye Movement) sleep is the most important part of your sleep cycle. It's when the body actually restores itself. During REM sleep, cells are repaired and your memory consolidates, making this sleep phase critical to wellness and health. You also dream in REM sleep! Sleep masks can give you longer REM sleep.
SleepSwag sleep masks are the best. Not only are they beautiful, but they are so unique.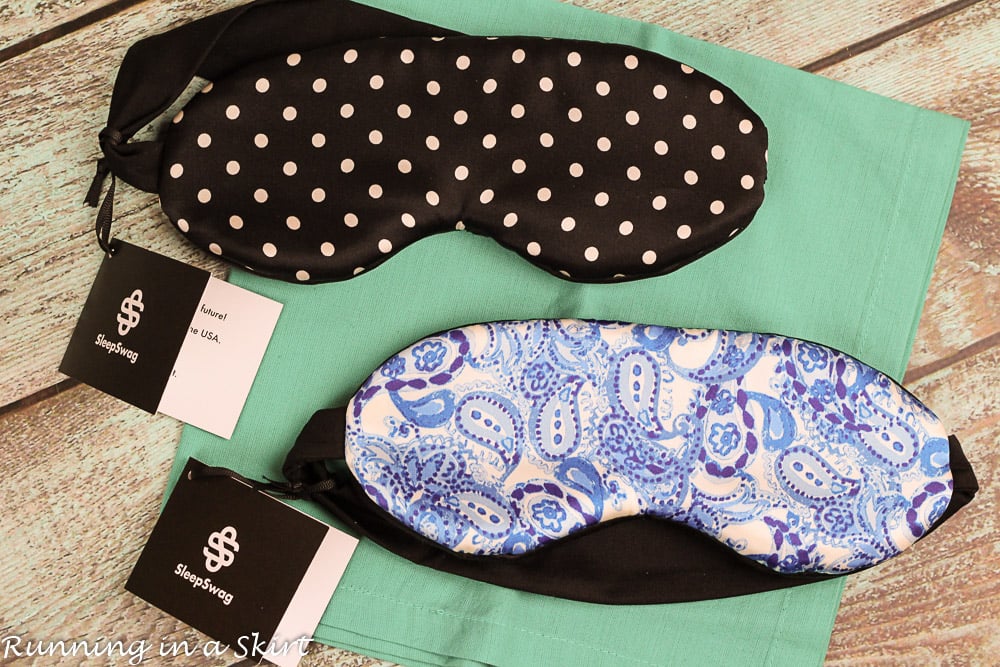 They are handmade out of soft, subtle silk and natural cotton backing. The front is plush and the back strap is wide and comfortable. SleepSwag even features adorable patterns (for both men and women) that you will love to wear. They are hands down the most comfortable and stylish masks on the market.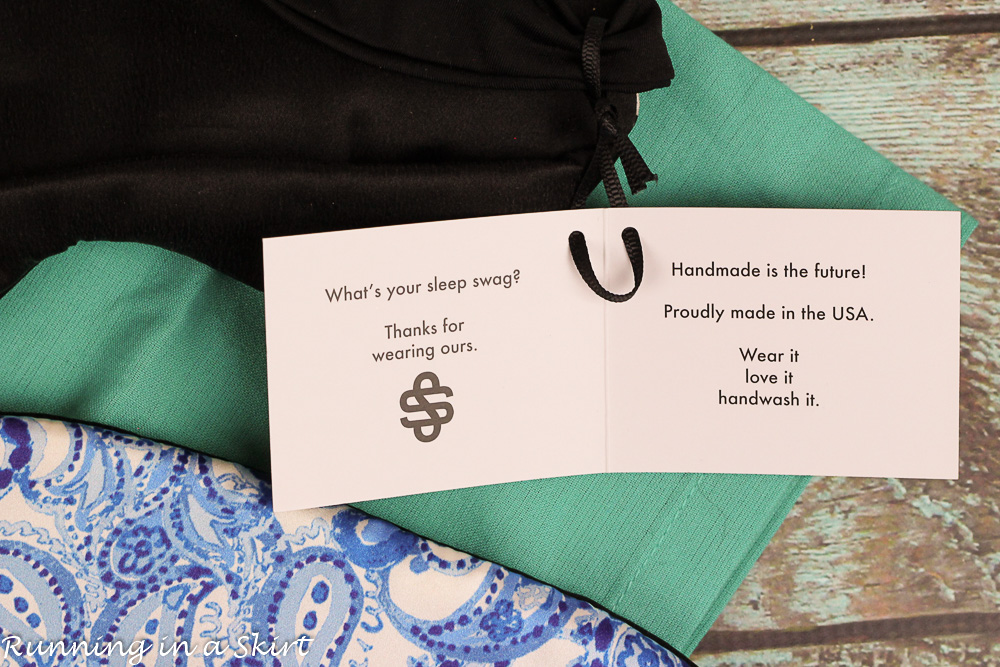 Keep it Cold
The optimum temperature for staying asleep is actually 65 degrees. I find that if I am hot, I wake up a ton and when I do, I can't fall back asleep. If I'm slightly cool, even if I wake up I tend to fall back asleep quickly. I keep my thermostat at 68 degrees when I sleep, which is a compromise with my hubby. I turn it back up during the day.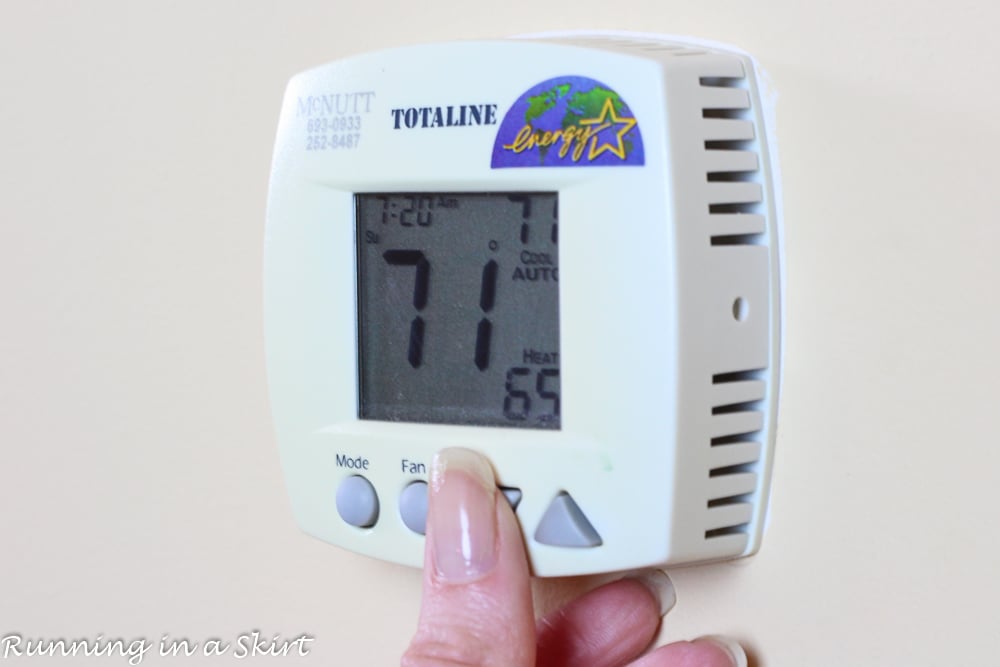 Noise Cancelling
There are a million little noises that can keep you awake at night. I live in a rural suburb area and still get noise. I don't have an official sound machine, but instead use an air filter in the summer and air humidifier in the winter. They both make a very soft white noise that keeps everything consistent at night. I find the steady noise helps me sleep.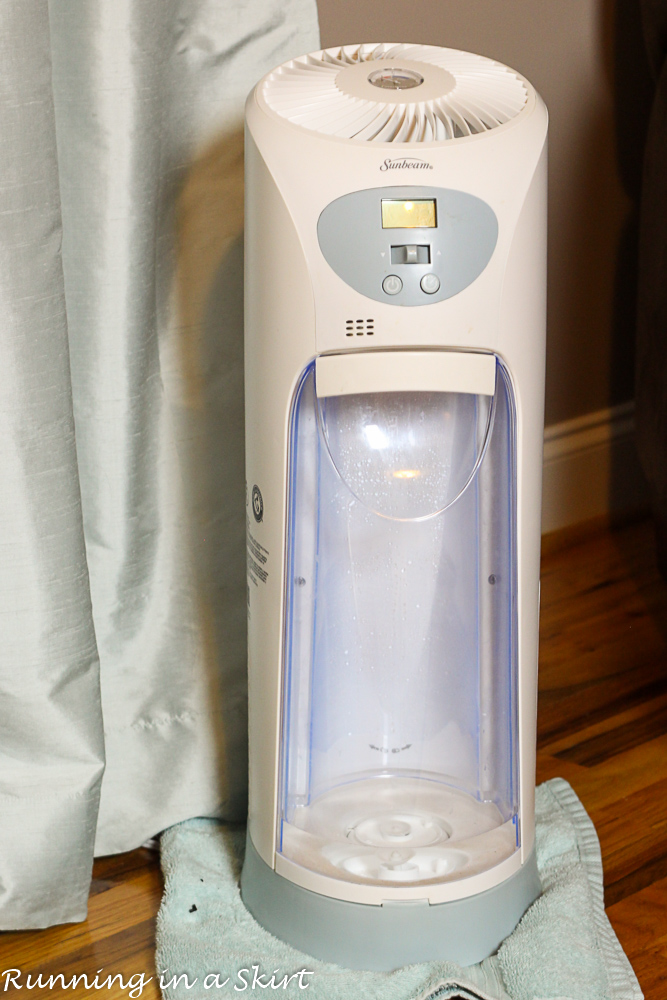 Ditch the Electronics
Seriously. Ditch the electronics in the bedroom. If you can, plug your phone in your kitchen to charge at night and go back to your old fashioned alarm clock. If you must keep your phone in your bedroom, put it on Do Not Disturb mode at night.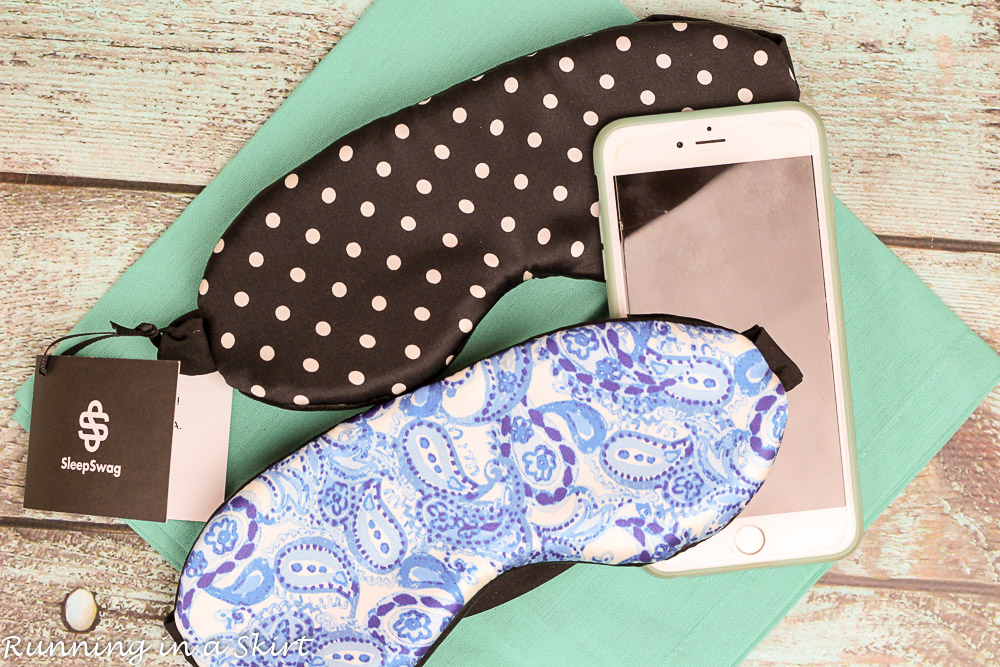 Above all else stop using any electronic device at least an hour before bedtime and don't use them in bed, especially if you roll over in the middle of the night and can't sleep. The blue light from your phone or computer can lower melatonin levels in your body and keep you awake.
I did this, including plugging my phone into the kitchen at night and it has helped my sleep so much.
Yoga or Meditation Before Bed
Doing yoga or Meditation before bed can have a huge impact on relaxing your body and getting it ready for sleep. Simple restorative yoga moves like Legs Up a Wall (literally put your legs up a wall,) Knee to Chest Post or Child's Pose work best.
Knees to Chest Post--->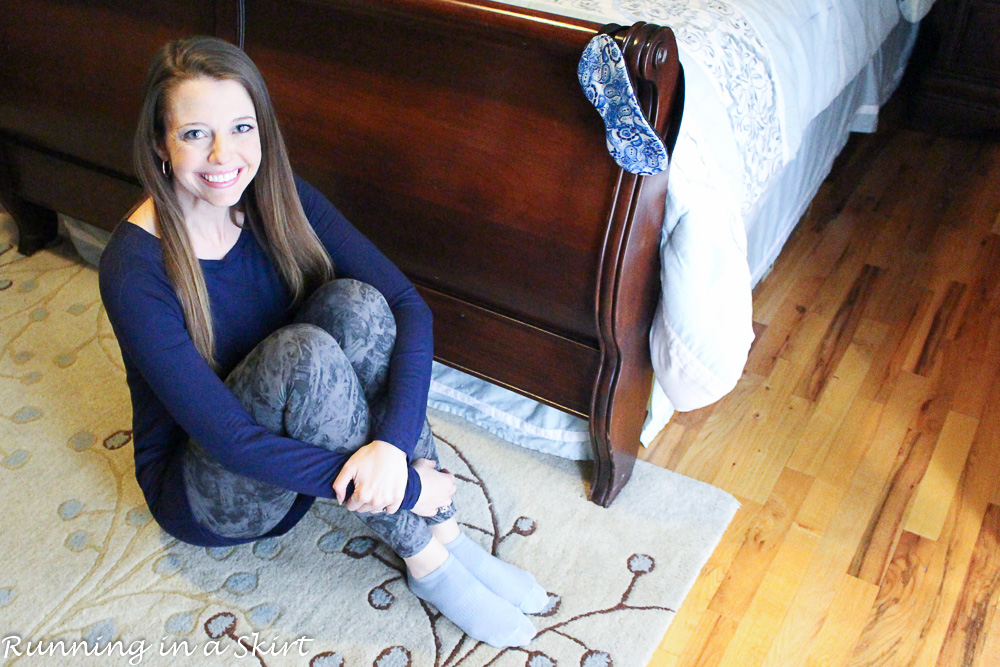 You can also practice deep breathing and meditation. Find your own way to leave the troubles of the day behind you. If you are having a lot of trouble stopping your racing mind, make a list before you go to bed and keep it on your nightstand if you have an idea you can't forget in the middle of the night.
Lack of sleep is truly an epidemic! I can't tell you how much better I've felt since I've started focusing on healthy sleep habits.
Don't forget you can enter win your own SleepSwag sleep mask as part of the Magnificent Mother's Day Giveaway!
Thanks for stopping by today! Come back tomorrow for another simple one pan trick to cook salmon.
I'm linking this post with Jill Conyers for Fitness Friday & Inspired to be Fit, Amanda for Thinking Out Loud Thursday and Annmarie for Wild Workout Wednesday.
Your turn!
Check out these adorable designs from SleepSwag and let me know which pattern you like the most!