Happy Fashion Friday!
Wasn't it just Memorial Day? I don't know how we jumped so quickly to the 4th of July, but here we are! In honor of the holiday weekend, I thought it would be fun to show you the outfit I plan on wearing the the 4th of July this year.
I decided to pair together an older dress and my new-ish denim vest for this festive look.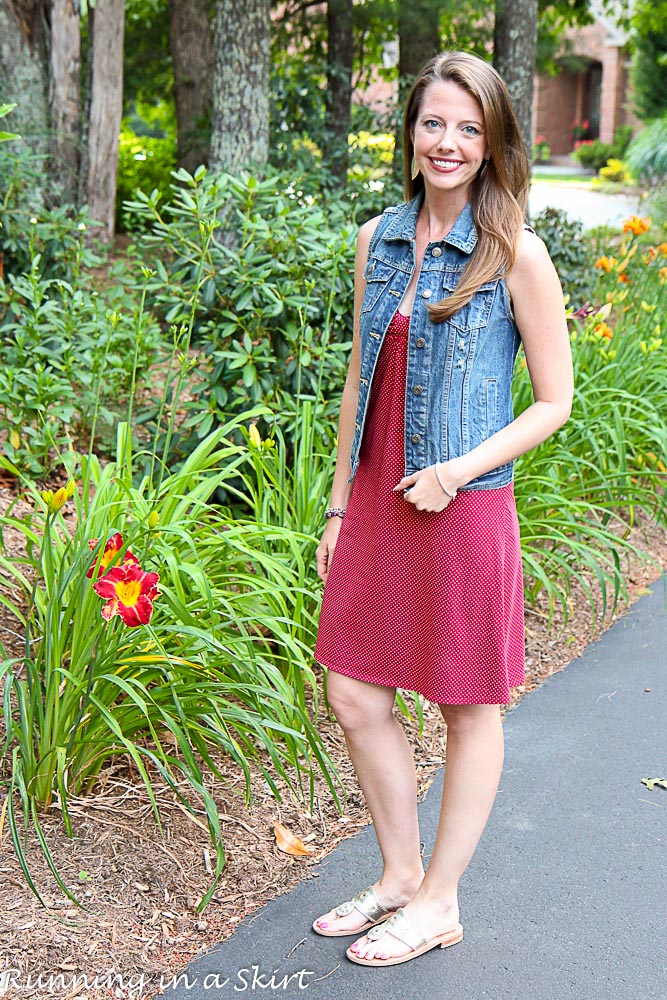 I've honestly had this red polka dot dress FOREVER, but I keep it around because it's comfortable, cotton and comes in really handy on summer holidays. I like updating the lines with this vest.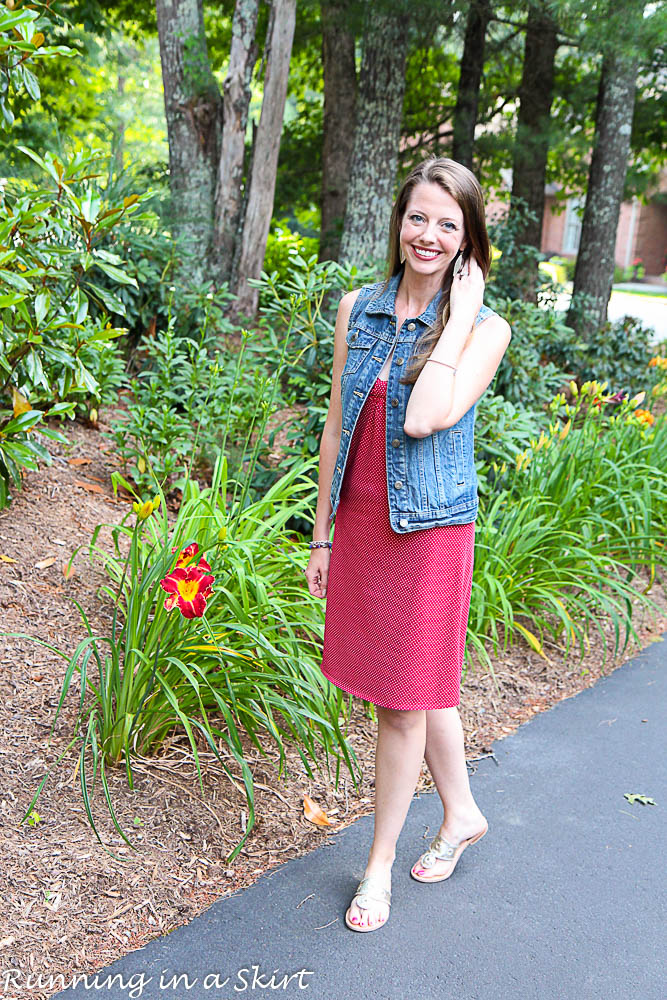 I know I've shown you several ways to wear a denim vest already (HERE, HERE & HERE <---with shorts,) but it is seriously one of my favorite pieces I've bought in a long time, simply because it updates almost anything. And I got it at Target for about $20, so you can't beat that!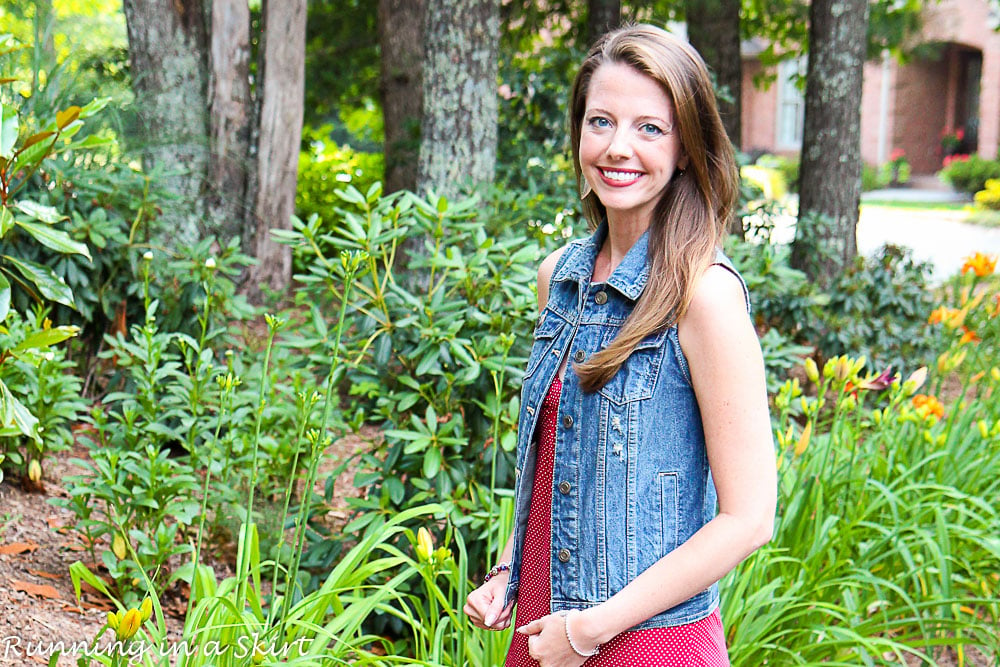 For accessories I went with my silver feather earrings and a fun red, white and blue bracelet. I think it adds just a touch of festivity and whimsy without being too cheesy.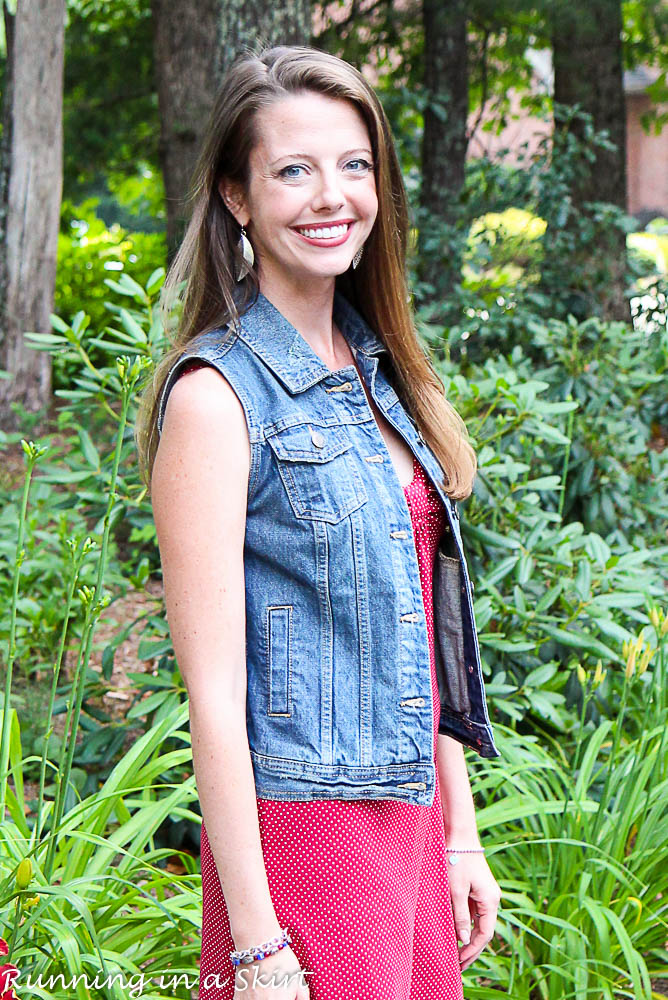 And on a total side note, did you notice all my daylily plants starting to come in? Those are the same ones I got at the daylily farm on 4th of July weekend last year and it's been so much fun watching them.
They make me soooo happy! I just might have to go back and get more. I'm such a flower child at heart.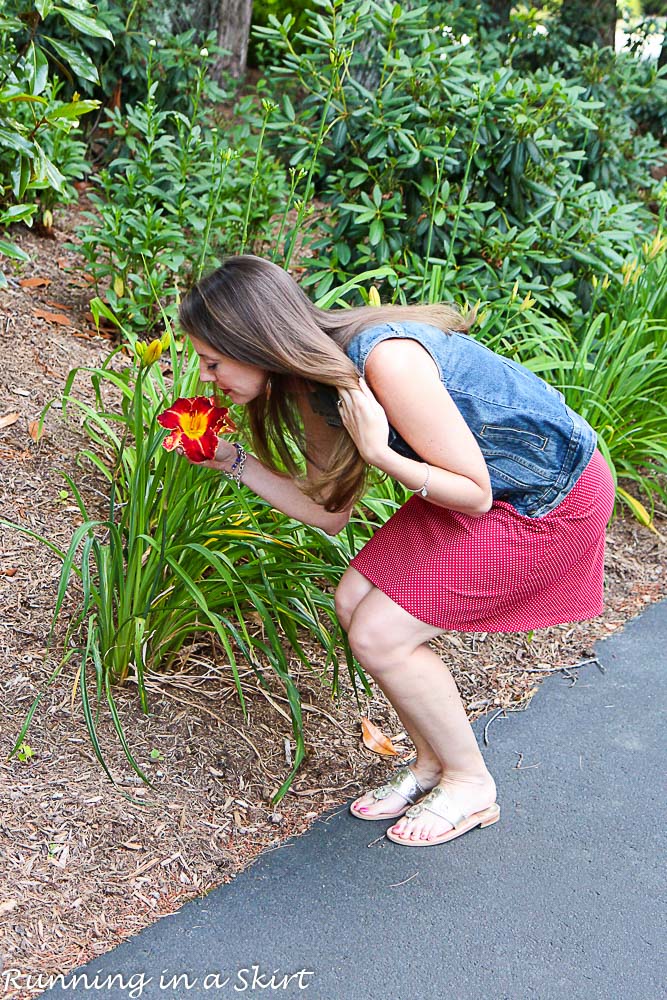 I hope you all have a wonderful 4th of July weekend! After spending much of the week at the beach, I'll be back in Asheville for the holiday. I'm looking forward to seeing some old friends visiting. I'll be sharing more from the Outer Banks on next Wednesday.
Want more fun 4th of July outfit inspiration? Here are some of my favorite pieces of the season perfect for the holiday. Most are under well under $50.
So nice to see you today. Have a great holiday weekend. I'm taking off Monday for the 4th, but come back Tuesday for a simple White Bean Salad recipe!
This post is not sponsored, but contains affiliate links. I do make a small commission for clicks and purchases. It cost you nothing. Thank you for supporting Running in a Skirt.
I'm linking up with: Nicole for the Fit and Fashionable, Jolynne Shane for Fashion Friday, Turning Heads Tuesday. Thank you so much for the lovely linkup ladies
Your turn!
What are you doing for 4th of July?
[/fusion_builder_column][/fusion_builder_row][/fusion_builder_container]