A vest is the perfect transitional piece for early fall! Here are my tips on how to wear a denim vest!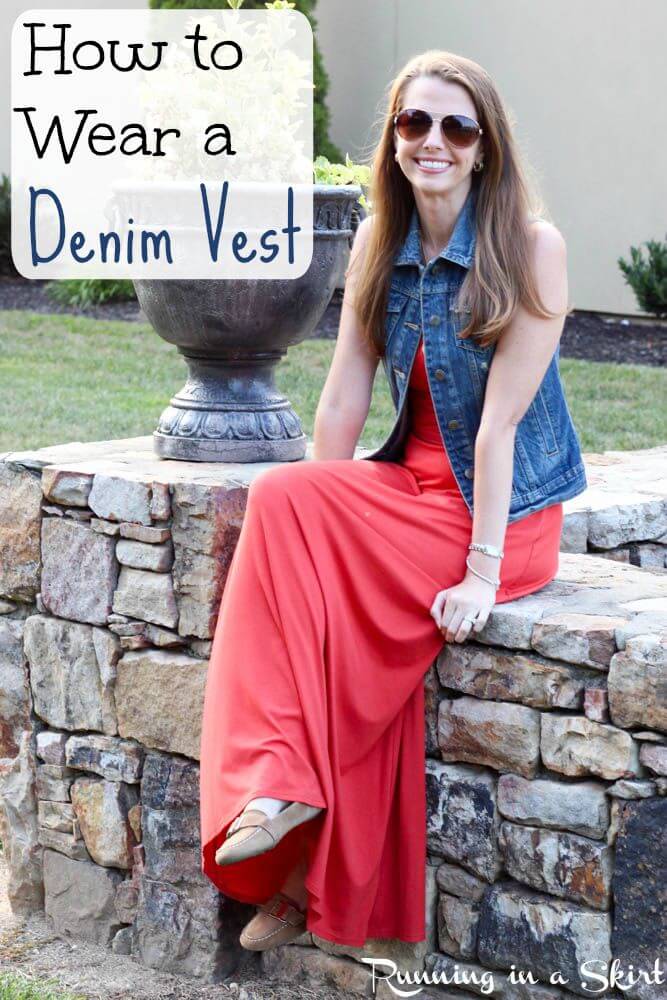 Happy Fashion Friday friends!
It seems like as soon as Labor Day hit this year, our mountain weather turned just slightly cooler, grey-er and windier. Last weekend we were in the 60s and this week we stayed mainly in the 70s. I can't recall another year where the weather transition was so perfectly timed.
The shift in the weather has made it easier to start shifting my outfits from summer to fall.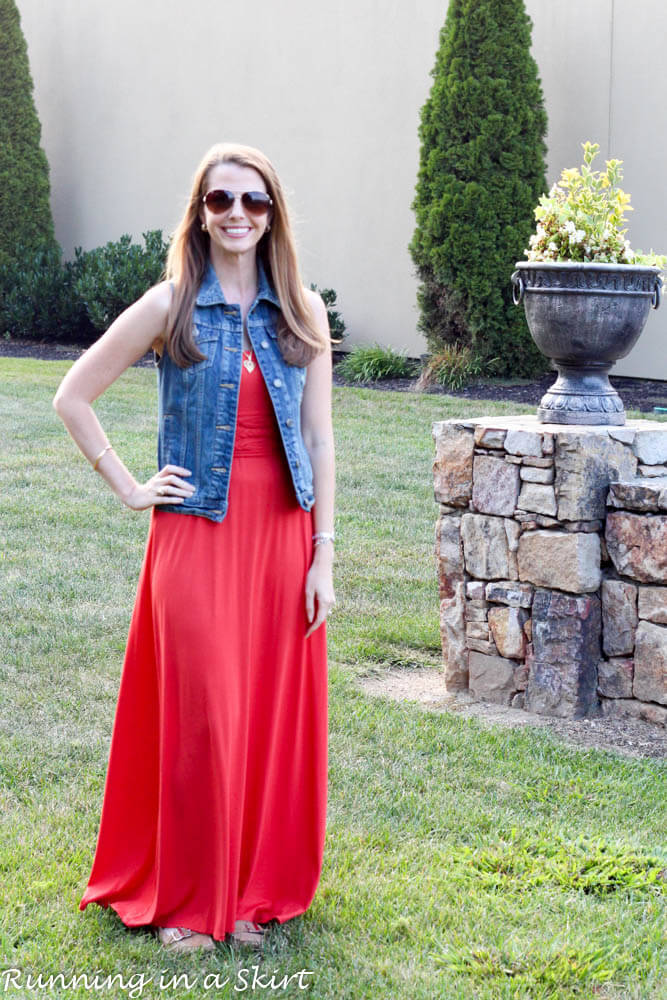 A denim vest is the perfect way to bring a little more substance to your summer dresses, without being too hot or overdressed for this transitional time of year. I got this one in late summer and it has gotten the most wear over the past few weeks.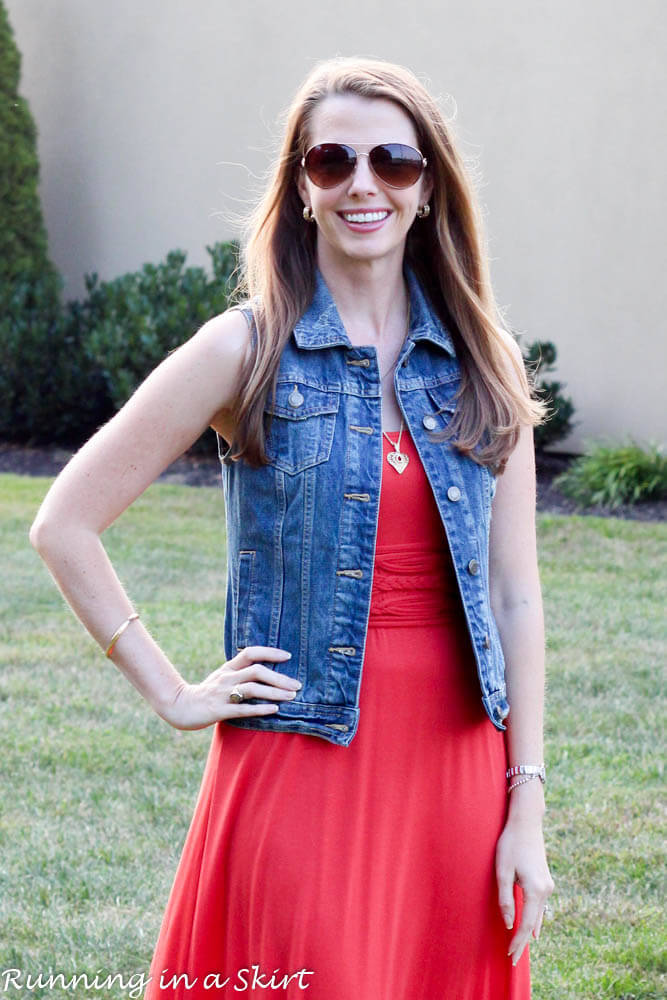 I've worn it with everything from my feminine flowy short summer dresses to this great orange maxi dress.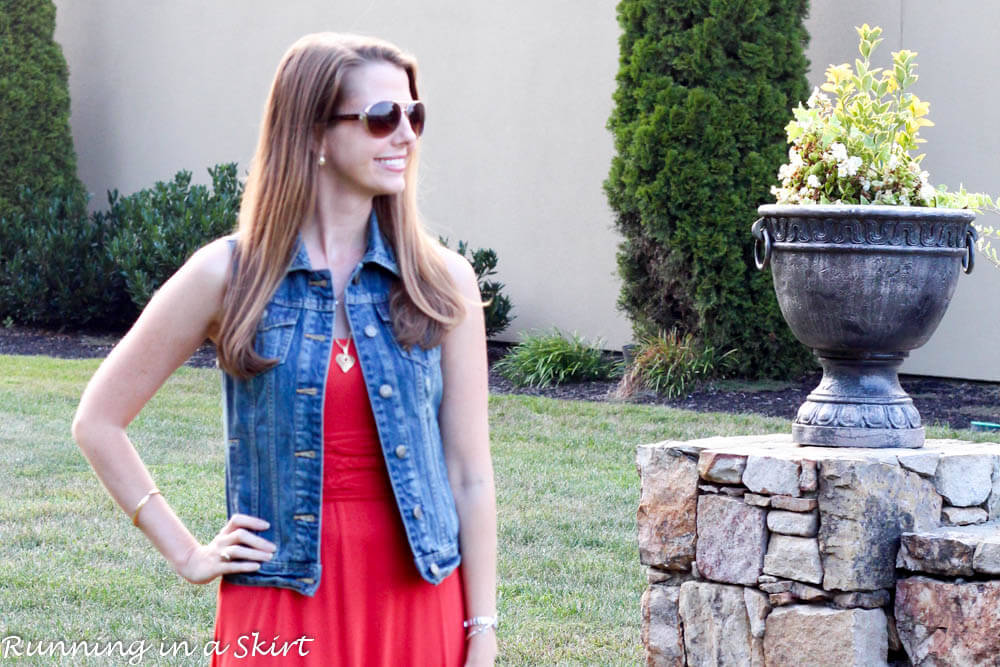 How to Wear a Denim Vest
Don't be afraid to mix it with something fancier! It can make a more evening outfit instantly daytime appropriate.
Mix with black for a classic look.
Pair it with solids or cute patterns.
Looks great over a light sweater as we transition into cooler weather.
Basically a denim vest can be one of the most versatile pieces in your closet!
Shop the look:
Denim Vest: Target, same one HERE, Love this ONE too.
Dress: Max Studio, similar HERE, in stripes HERE
Suede Loafers: Nine West, Similar HERE or HERE<---these look like a dream!
Denim vest also seen in this post.
Orange maxi dress also seen in this post.
Thanks for stopping by today! Make sure to come back Monday. I'm diving into the fun A-Z blog survey!
Thanks to Nicole for the Fit and Fashionable linkup! I'm also linking up with Joylynne Shane for Fashion Friday, Turning Heads Tuesday and Garay Treasures.
Your turn!
Is the weather transitioning where you live?
How do you feel about denim vests?