Happy Wednesday, dear readers!
I feel like it's been too long since we've had a heart-to-heart or a look behind the blog. So I thought I'd share a little behind the scenes life update I call... Currently...
Currently I'm...
Reading...
I just got The Power of Positive Thinking by Reverand Dr. Normal Vincent Peale. One of my New Year's Resolutions is to continue working towards being the happiest version of myself. I thought a lot last year about how we really make our own happiness and I'd like to continue that journey.
I've heard great things about this book and am looking forward to diving in!
Listening...
I'm am totally loving this song! It is so haunting and beautiful. One of the prettiest I've heard in a while.
Watching...
I've been borderline obsessed with The Kitchen on Food Network lately. It's a talk show for foodies. My Brother told me about it and now we both watch it talk about what we'll make from it! It's such a fun cast and they have some really great food ideas.
My favorite part about it is they cheer and clap for finished dishes like it's performance art! It makes me excited to cook and I'm just waiting for my thundering applause the next time I pull something out of the oven!
Still waiting...
Wearing...
Between Hawaii and the crazy warm December in Asheville, I feel like I've hardly worn my winter clothes! I'm not complaining, because I hate being cold... but it has been nice to pull out a few sweaters this past weekend. I took some pictures of a couple new winter looks for the next few Fashion Friday's this past weekend. So... we have that to look forward to on the fashion front! 🙂
Anticipating...
A quieter couple of months. The Hubs work is really busy from now until April, so this is the quiet time of year in our house. With Key West, Thanksgiving at my house, Hawaii, Christmas and a baby sprinkle for Marilyn... November and December was a little crazy.
I hate that the Hubs has so much work to do, but I am looking forward to a little down time at home.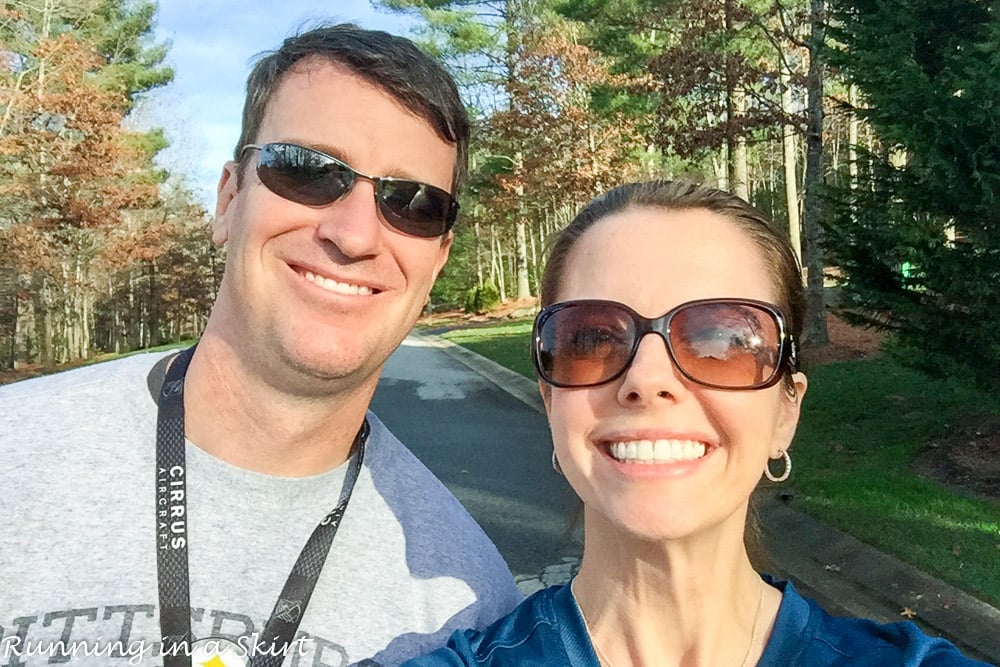 Eating...
Between the holidays and travel, my eating habits have been all over the place. I'm settling back into my routine, with clean-eating foods like this Kale Vegan Cobb Salad. Like the way it looks? The recipe is coming up tomorrow!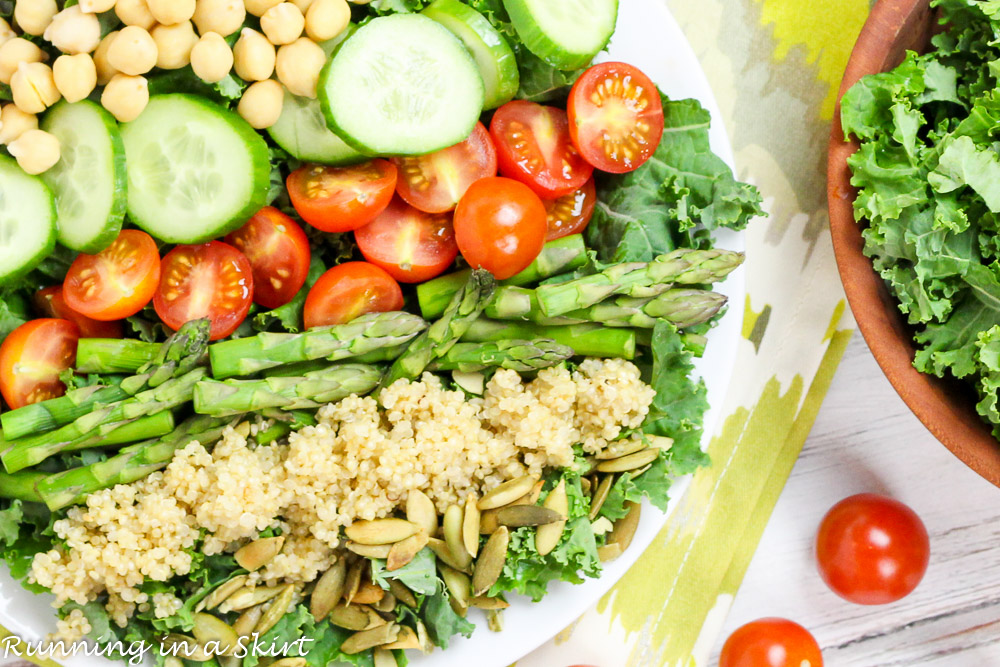 Drinking...
Champagne? Oh how I love Champagne and what better excuse than New Year's to drink it... in my PJs!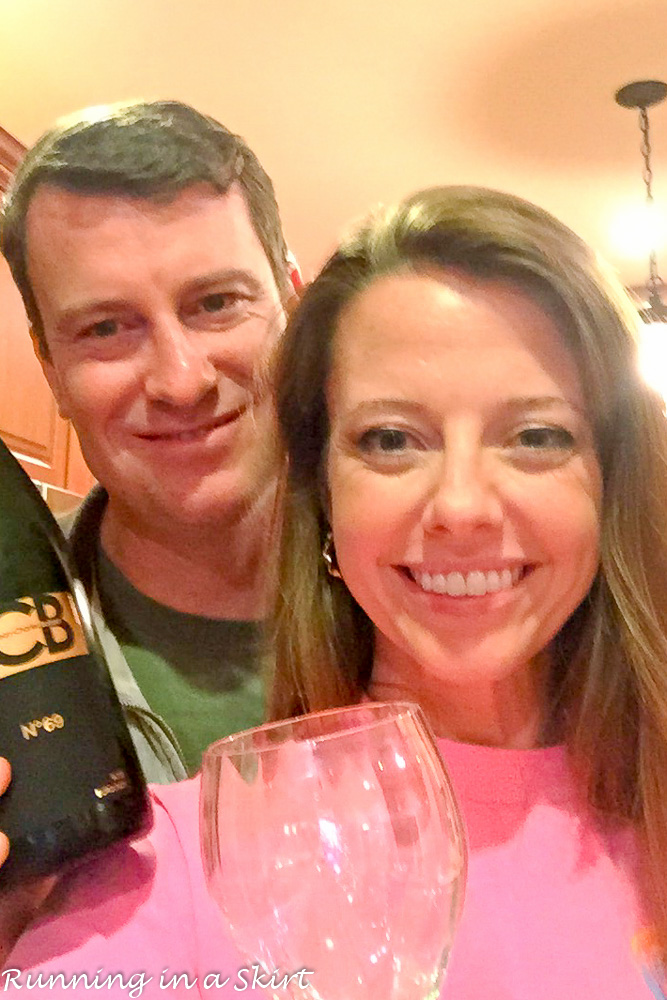 Indulging...
So I mentioned all the Christmas cookies, right? There was a lot of dessert on vacation too. So I'm actually back to NOT indulging for a month or so until my sweet tooth resets itself. Ahhh... January.
I miss Hawaii!
Praying...
Of course, I'm still praying for my friend Melanie. It's coming up on a year since she was diagnosed with leukemia and she has been fighting the entire time. Her numbers are looking good, so I have hope she's finally turned a corner. Thank you for your continued prayers.
I hope your week is going well. Tomorrow I'm sharing a fabulous Vegan Cobb Salad. Perfect for getting your diet back on track.
I'm linking up with Wild Workout Wednesday and Thinking Out Loud Thursday.
Your turn!
What are you currently doing? Answer any of prompts above.