Hello! Hello! Happy Fashion Friday.
This has been the first full week I've worked in quite some time and I am so happy it's Friday. There's been a lot of catching up to do after Hawaii and the holidays. I've been working on some great stuff for this month on Running in a Skirt.
This upcoming weekend I am looking forward to going to the movies and seeing the new Star Wars. The Hubs and I binge watched them all week and I'm in. I totally want to know what happens next. BUT-- I can't believe now I'm going to have to wait several more years for the next episode instead of a day.
But I digress... it is Fashion Friday afterall. It finally feels like winter in the mountains this week. It was quite a shock to the system.
But, the cold weather gave me the chance to showcase a perfect casual winter look!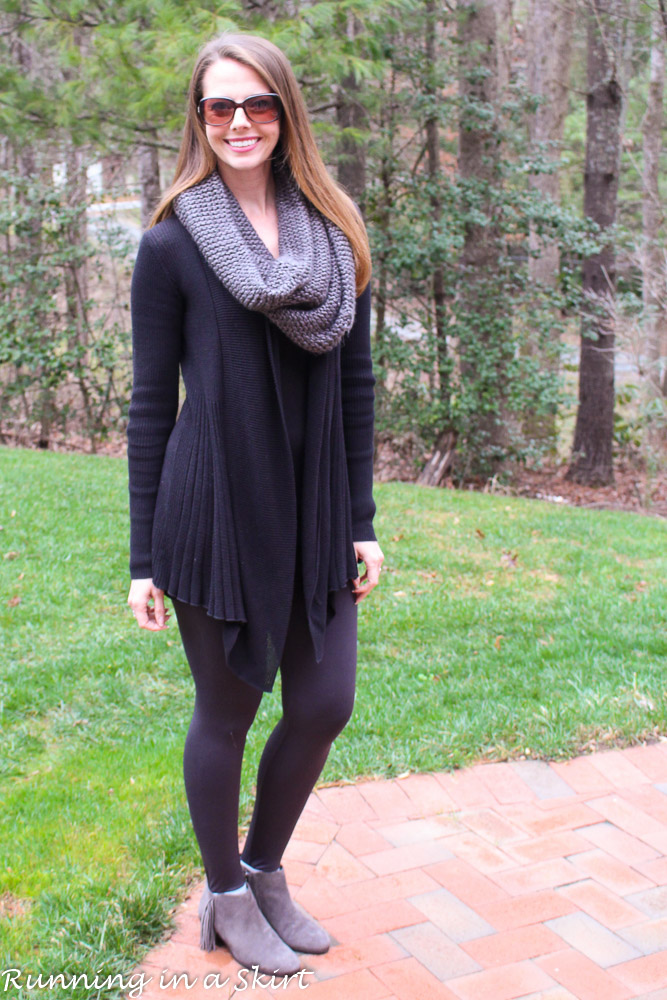 I love these new grey fleece lined leggings and huge scarf. If you don't own fleece lined leggings yet, you are REALLY missing out. Holy soft, Batman!
I like these neutrals for running errands around town.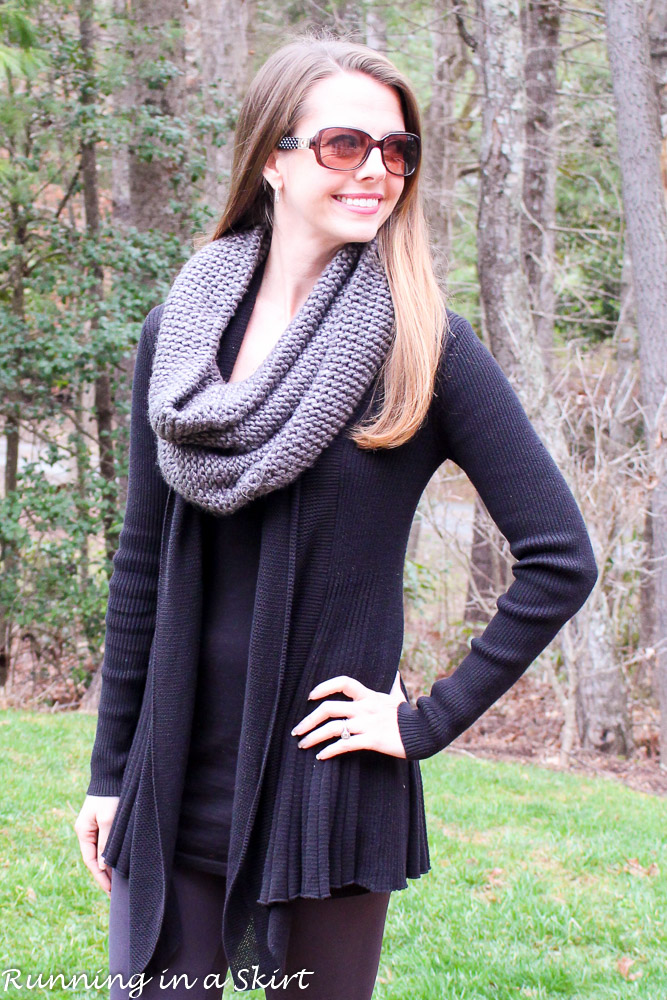 The low heel grey bootie is comfortable to wear all day and the cozy scarf and leggings are great for running in and out of the car.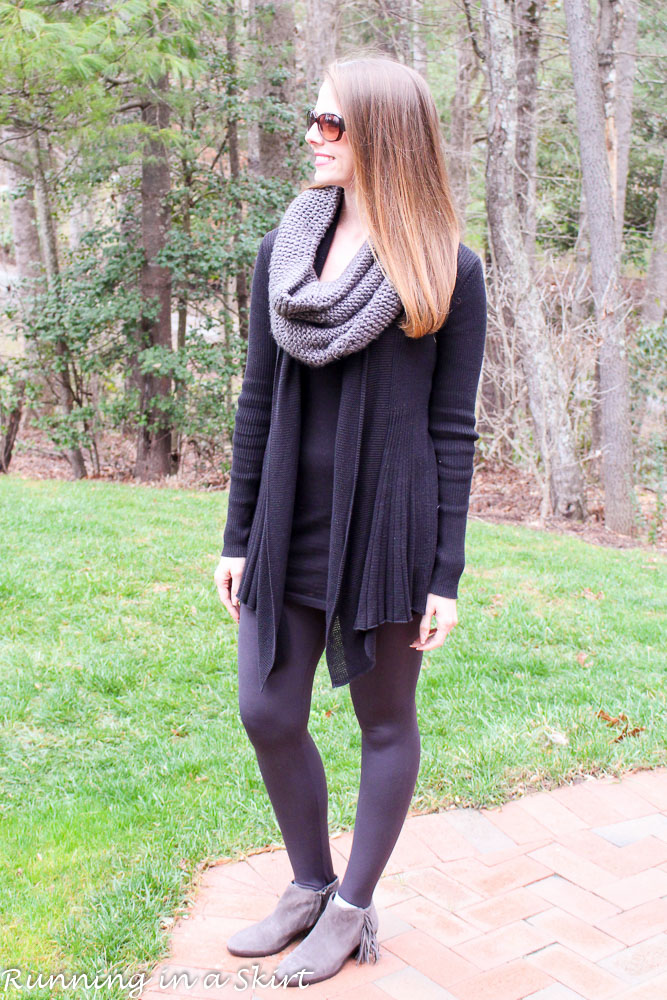 I complete the look with a super long tank that is actually more of a short dress and my favorite long cardigan.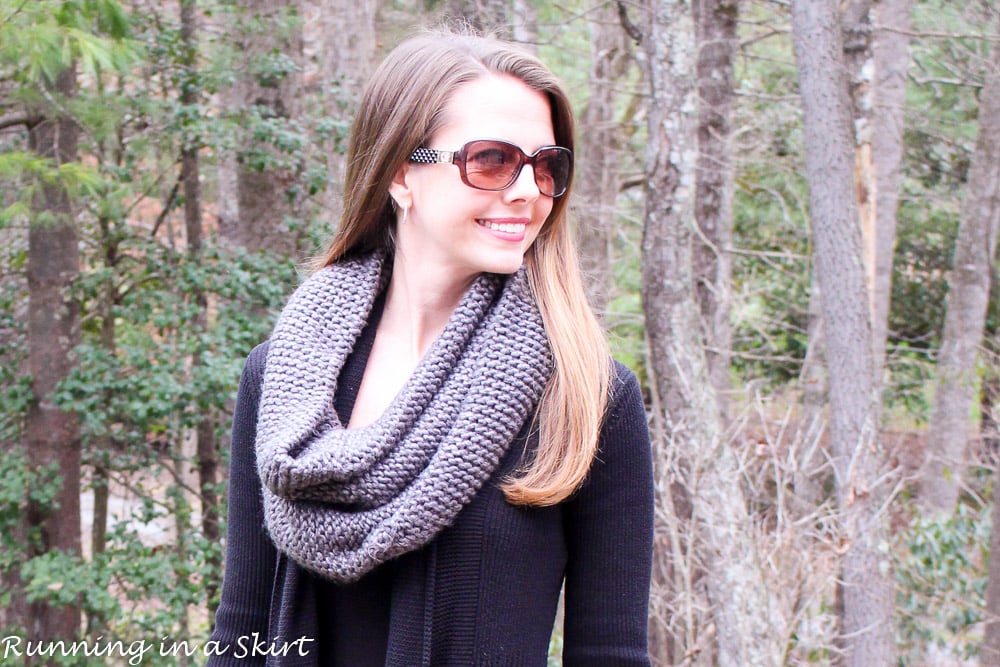 To be honest, I normally wear more color than this, but sometimes it's nice to have a basic neutral outfit! Perfect for those cold winter days.
Shop the look:
Fleece Lined Leggings: Belks, similar HERE
Long Tank: H&M, similar HERE
Sweater: Max Studio, similar HERE <-- less than $50! Sale!
Scarf: LOFT, similar HERE <--- Target find less than $20
Booties: Sam Edelman, similar HERE
I hope you all have a Wunderful weekend. Let me know what you are up to this weekend in the comments.
I'm linking up with: Nicole for the Fit and Fashionable, Tara for Fashion Friday, Fashion Friday , Jolynne Shane for Fashion Friday, Turning Heads Tuesday, Fashion Forum and Bloggers Who Inspire Me. Thank you so much for the lovely linkup ladies.
Your turn!
What are you doing this weekend?
Are you more of a neutral dresser or do you embrace color?