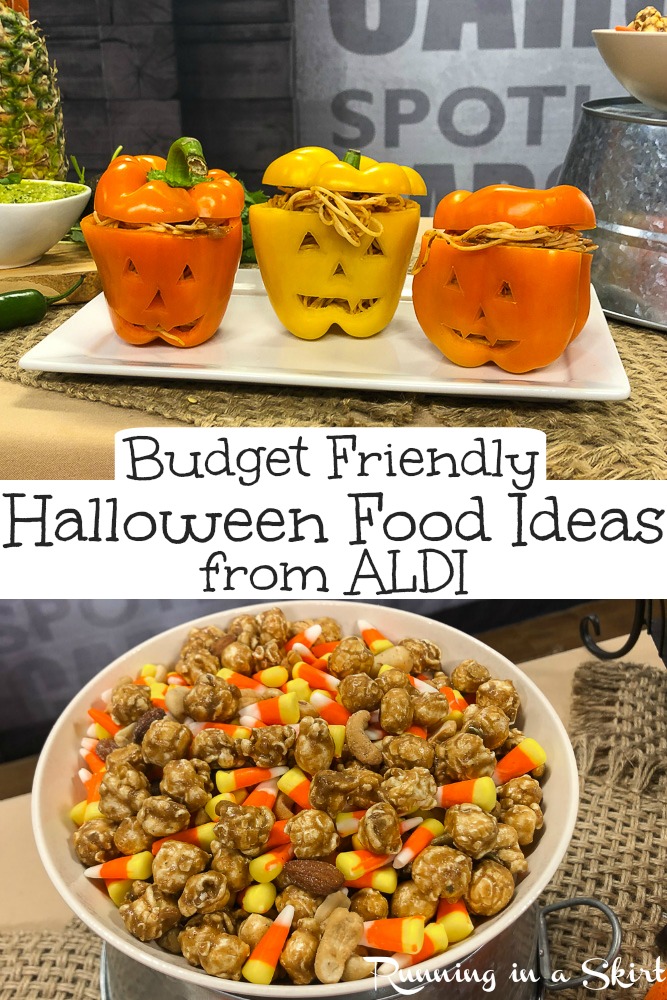 An ALDI Halloween spread can wow even your pickiest ghouls and goblins!
I'd like to thank my friends at ALDI for sponsoring this post. As always, all opinions are my own. Thank you for considering supporting companies who support Running in a Skirt.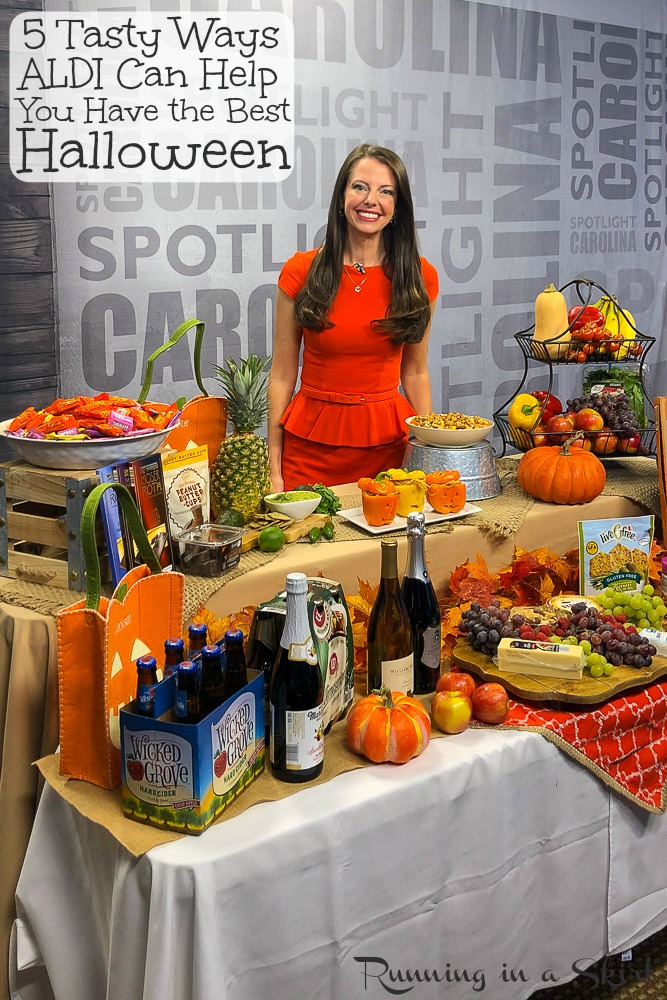 Hi guys!
The other week I had another chance to go back to WLOS to film a segment for Spotlight Carolina! I had so much fun taping the segment which will air Tuesday, October 29th.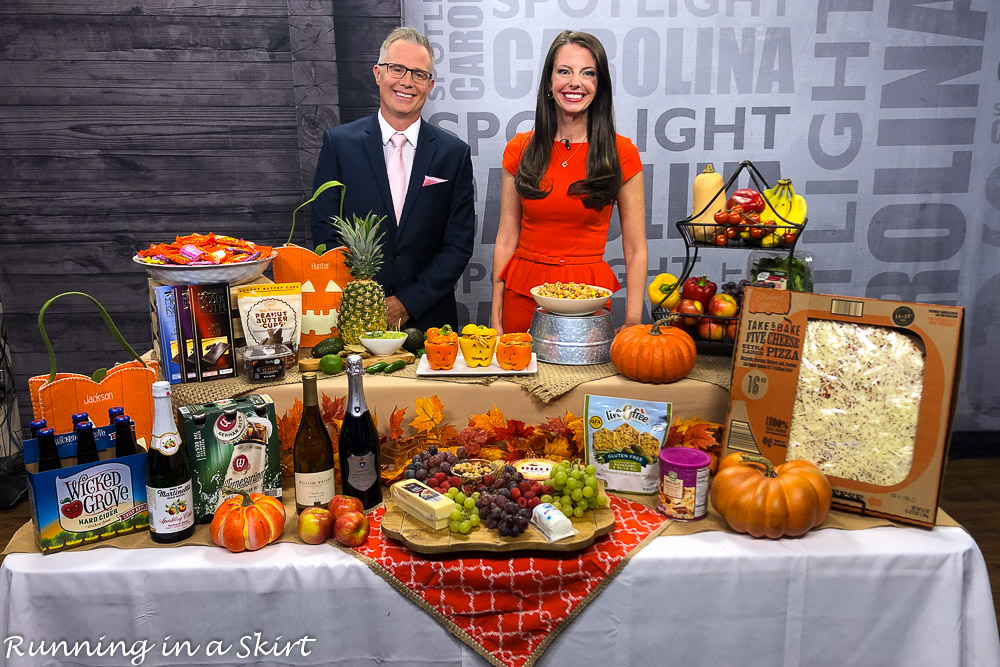 This time around I put together a spread of delicious food, candy and drinks that I found for the perfect ALDI Halloween... dare I say even a little spooky! 🙂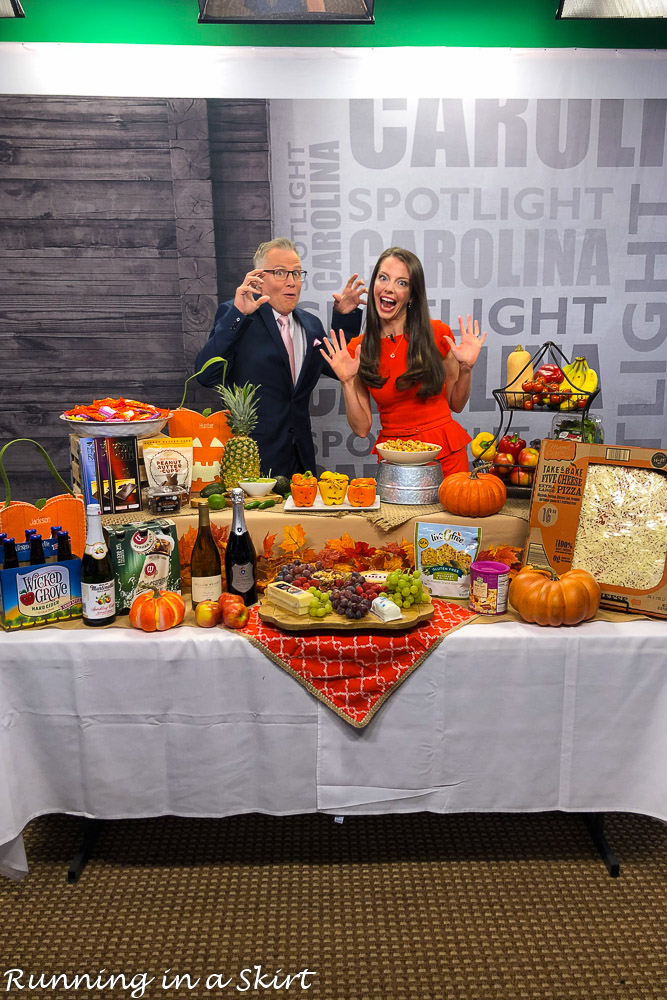 If you've been reading my blog for any time you know I'm a fan of ALDI. Every time I shop at the store I am amazed at the amount of beautiful, quality food I get for the price.
I often feel like I fill a cart to the brim for less than $100... which would be unheard of elsewhere.
Like all holidays, you can get everything you need for a perfectly spooky Halloween at ALDI for less. Whether you are hosting a neighborhood party or just getting your own little tricksters out the door, ALDI can help you host the best Halloween this year at a price you can feel good about.
I thought I'd share a few of the ways ALDI can help you have the best Halloween!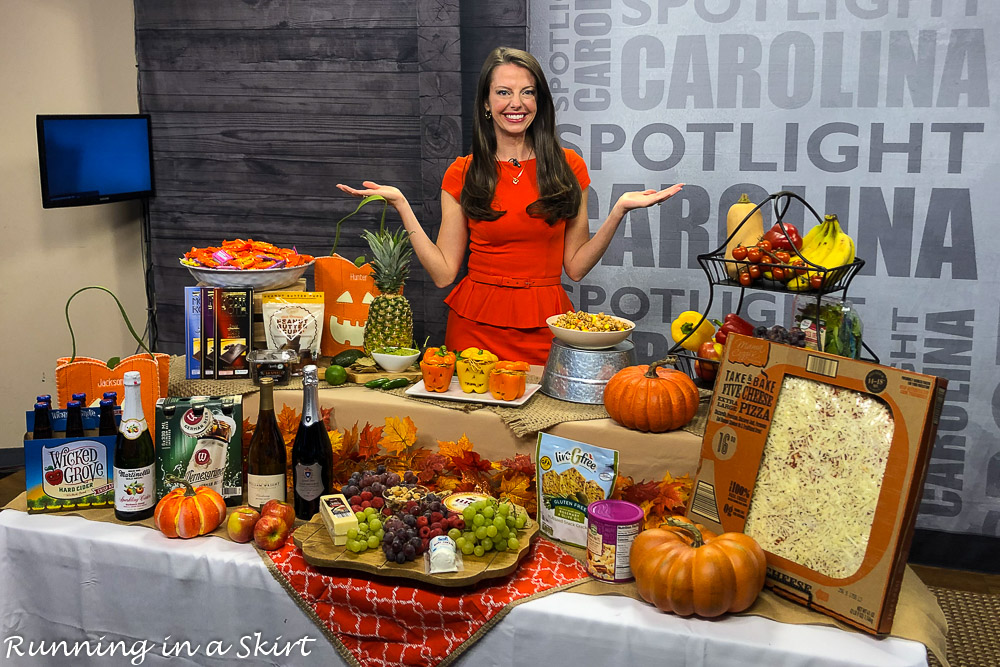 5 Ways to Have the Best ALDI Halloween
Fresh Food at Affordable Prices
ALDI isles are filled with 90% of their own brand names or ALDI-exclusive items! You can shop easier knowing all of their brands are free of certified synthetic colors, added trans fats and MSG.
A few of the lines I look out for when are shop are the SimplyNature line and the Specially Selected line. I love all their brands but I appreciate that the SimplyNature line often has organic and healthier options. The Specially Selected line has higher-end luxury products at amazing prices. But you can't go wrong with what you pick out because 1 in 5 ALDI-exclusive products are award-winning!
ALDI also has a large produce section with a growing amount of organic options. They have everything including fresh seasonal fruit, squash, peppers, tomatoes, and avocado.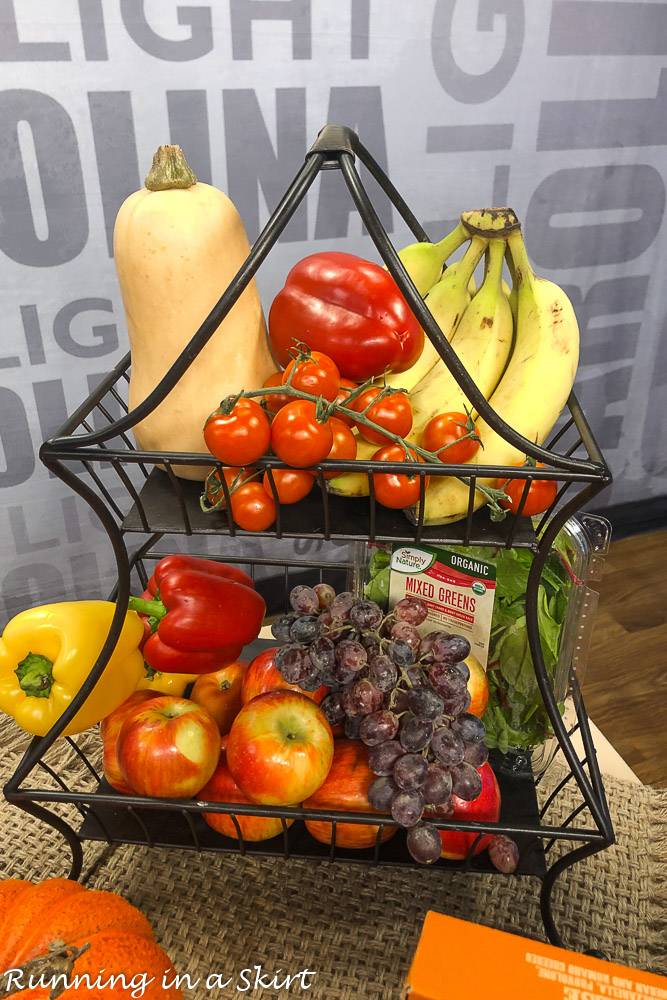 One of my favorite things to make with ALDI ingredients is a fresh cheese or Charcuterie board. This one features Specially Selected Aged Reserve White Cheddar, Happy Farms Preferred Goat Cheese Logs and Happy Farms Preferred Brie Cheese Round.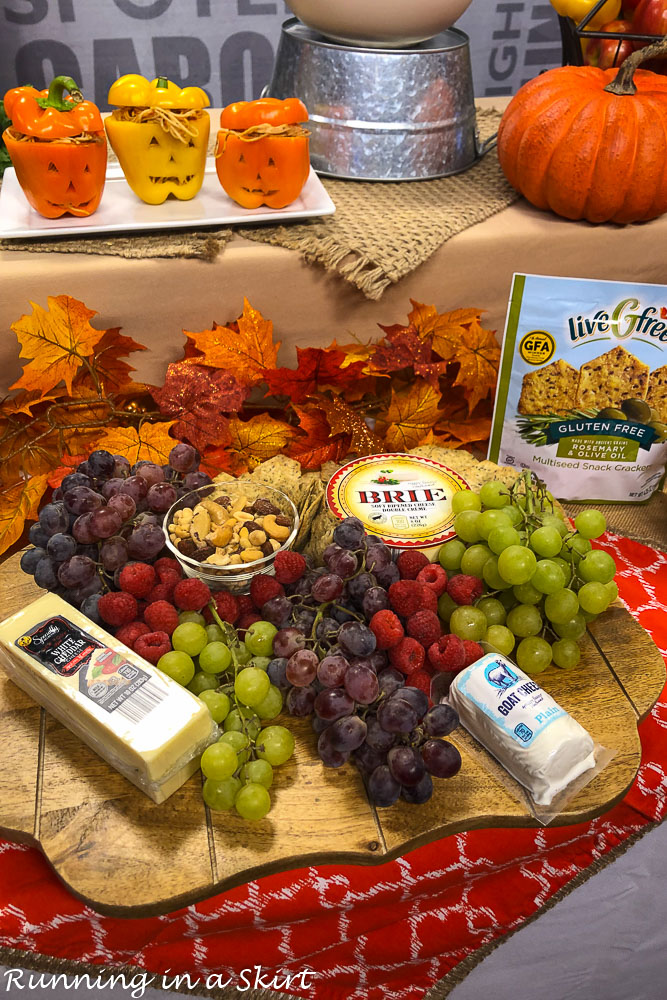 I finished it off with Southern Grove Mixed nuts and all sorts of fresh grapes and berries.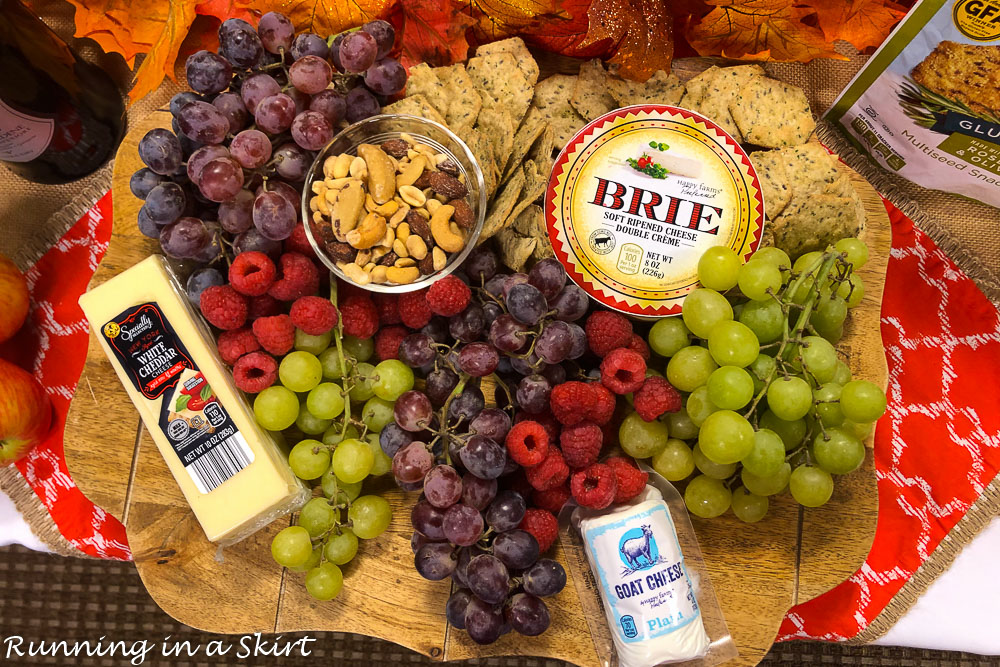 If you don't feel like cooking, ALDI also has lots of convenient on-the-go items like prepared meals, pre-cut fruits, ready-to-eat salads and even Mama Cozzi Pizza Kitchen Take and Bake pizzas. The crust comes out of the oven nice and crispy and the flavor is so tasty! My family loves these things and it would be a great choice on Halloween night if you don't have a lot of time. I usually serve it with one of their easy bagged salads to balance out the meal.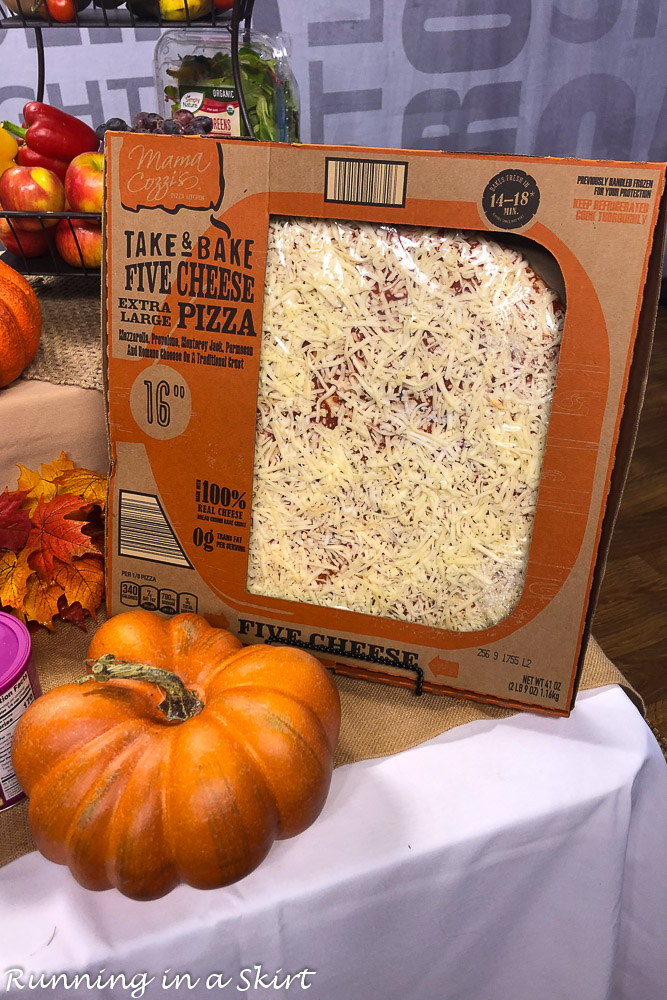 Great Recipes
The ALDI website is a great source for recipes to make with ALDI ingredients! I made a few of their recipes for Halloween and the tv segment that I thought you guys would love.
These adorable Jack-O-Peppers are stuffed with pasta and fresh tomato sauce. They are cute and just a touch ghoulish... perfect for Halloween.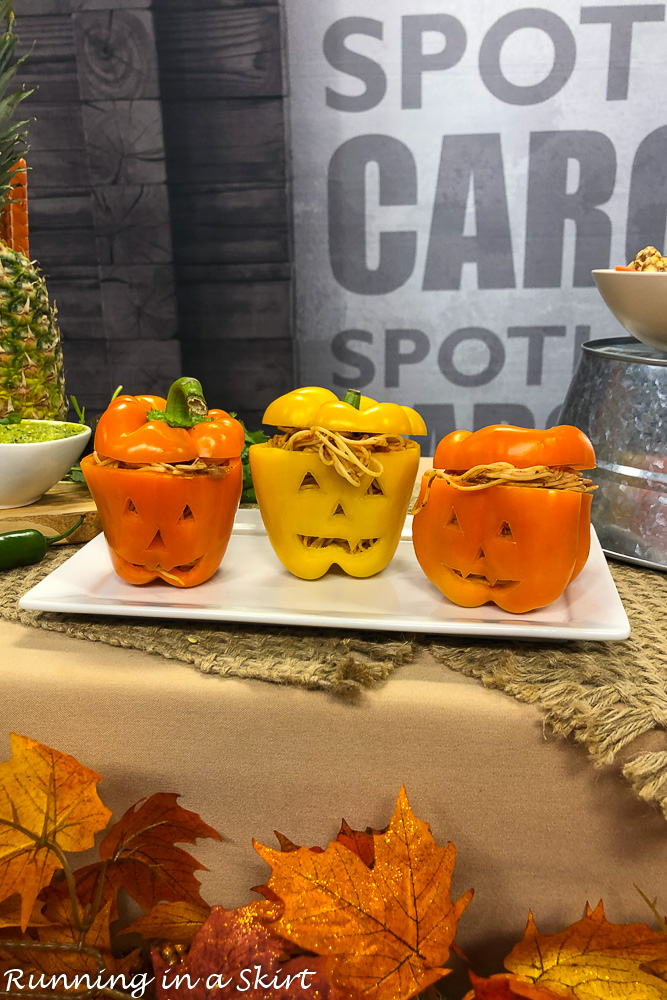 I also made a delightful Charred Pineapple Avocado Dip. It's creamy, yet a light alternative to salsa or guacamole.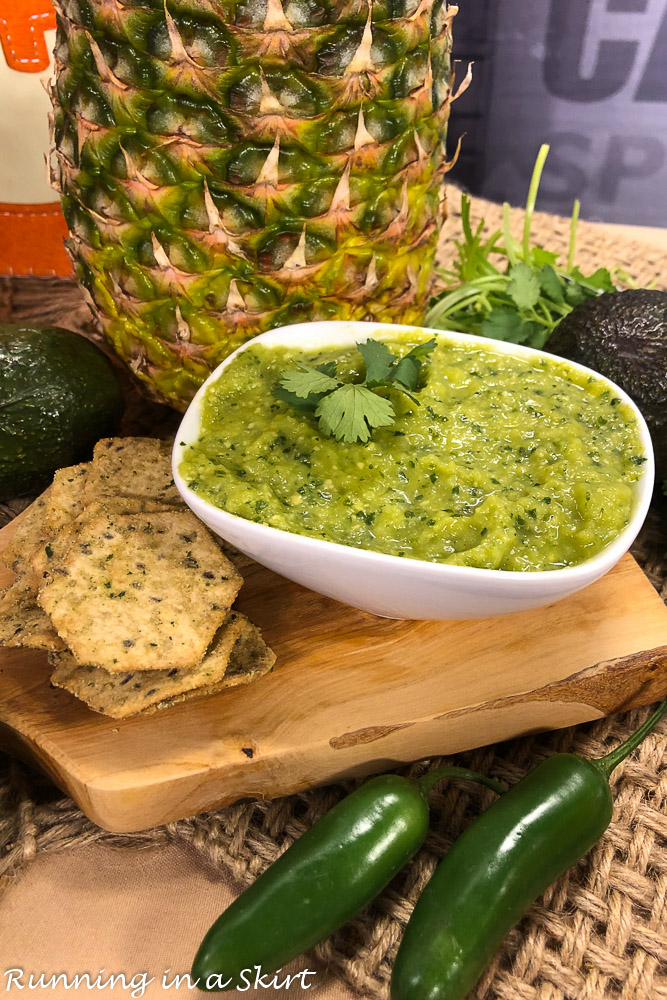 You can whip it up quickly in your food processor and the flavor is simply incredible. It's made with all sorts of fresh ALDI produce like pineapple, avocado, jalapeno, and cilantro. You HAVE to try it.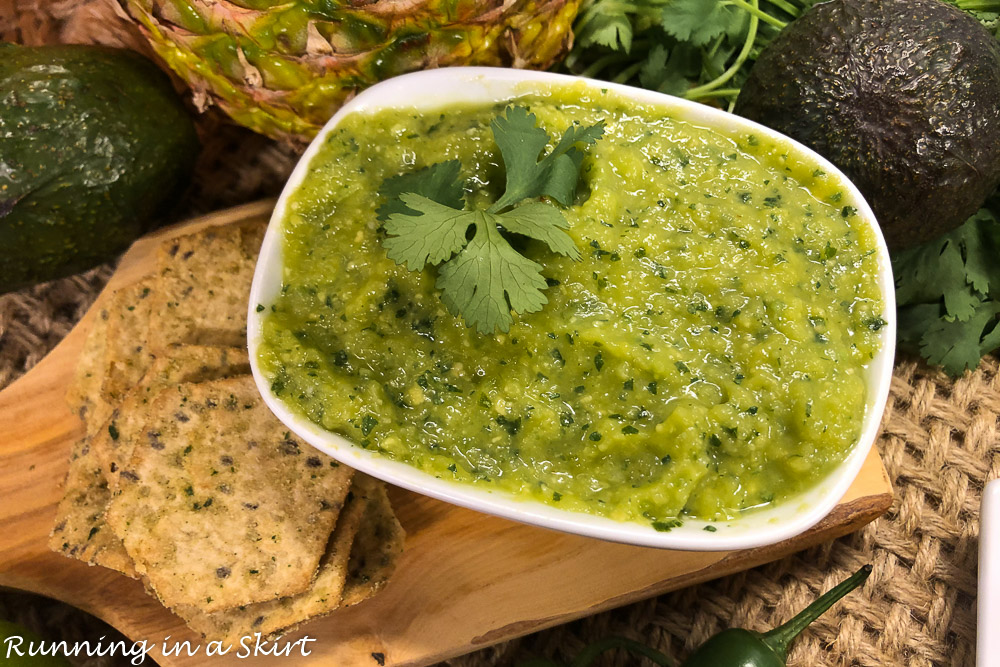 Witches Kettle Caramel Corn is a perfect sweet treat with candy corn and Southern Grove Mixed Nuts. This would be so cute at a Halloween party.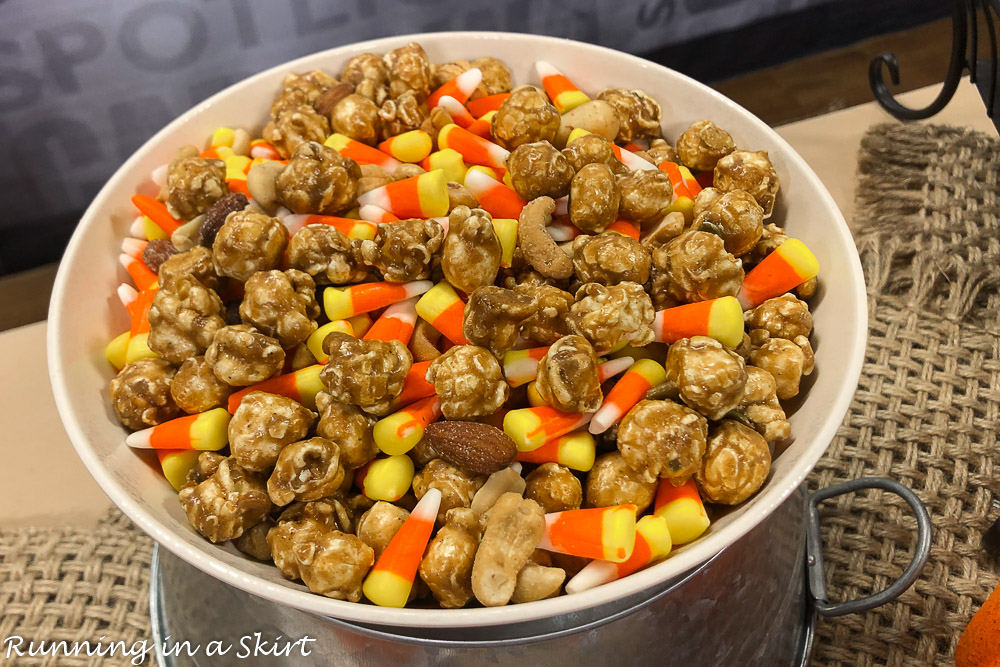 ALDI.us is also packed with lots more recipes for an ALDI Halloween or any upcoming holiday.
Food for Dietary Preferences
ALDI has high-quality ingredients for any dietary preference including keto, low carb, vegetarian, vegan and gluten-free making serving EVERYONE at Halloween easier.
Recently, both the liveGfree and NeverAny! lines earned the Good Housekeeping Seal, a symbol of quality assurance and consumer protection since 1909. The Good Housekeeping Seal, which is considered the gold standard in helping to guide shoppers, reinforces how ALDI is committed to offering high-quality food at affordable prices. One of my favorite products in the liveGfree line is the Gluten-Free Sea Salt Multiseed Cracker. They are crunchy and delish... you'd never realize they were gluten-free.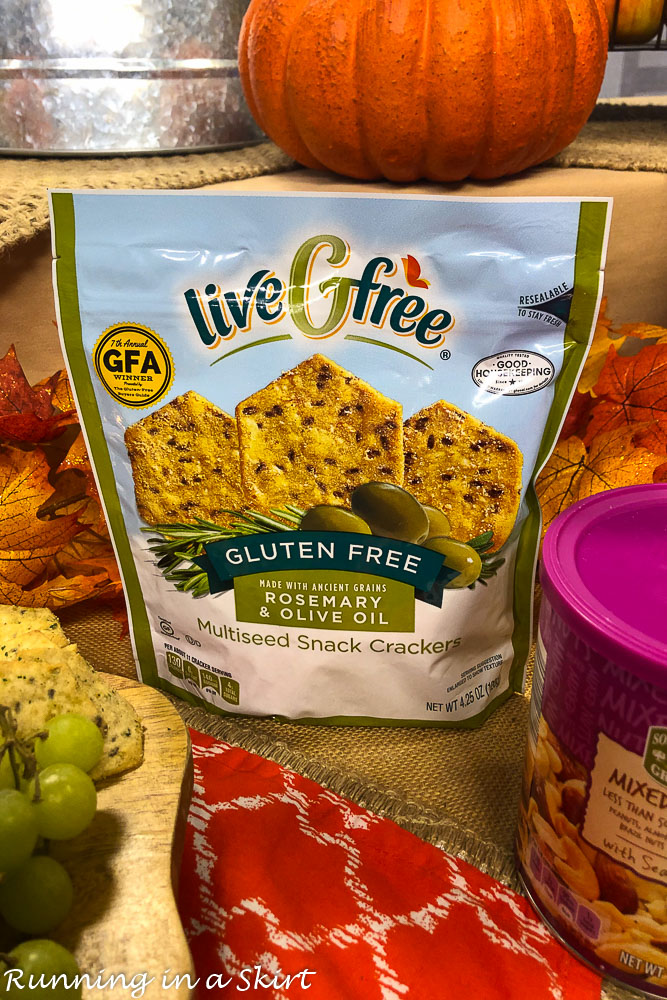 High-Quality Drinks for Less
ALDI really lets you toast for less on Halloween and all holidays. They have everything from beer, cider, and wine in-store.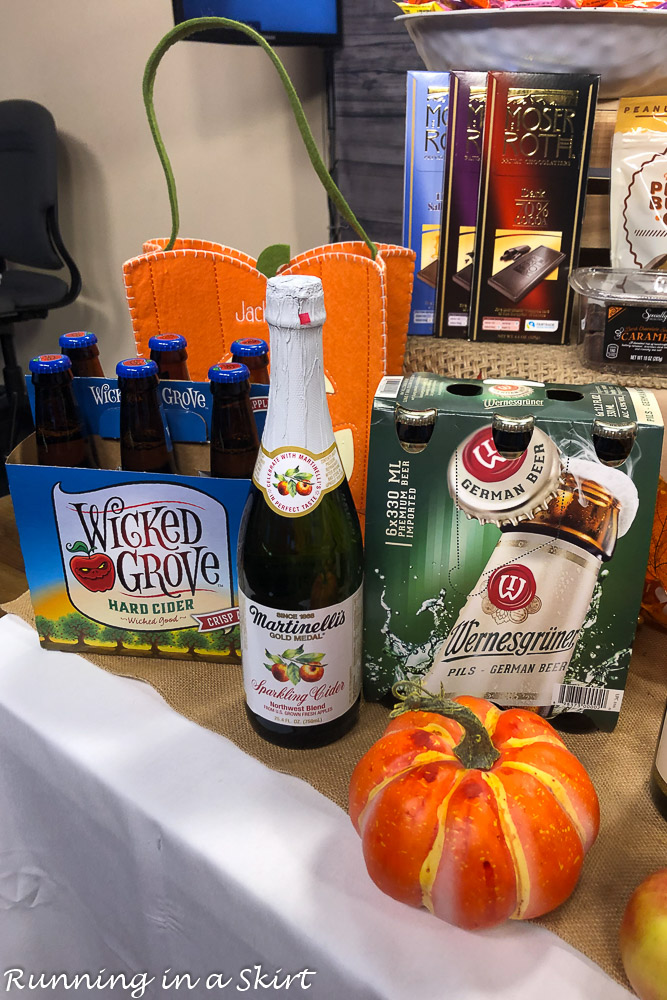 A few of my favorites are the Wicked Grove Hard Cider.
I'm also a big fan of their wines. Their William Wright Chardonnay is perfectly buttery and the Grandi Mori Valdobbiadene Prosecco is rich but light and bubbly.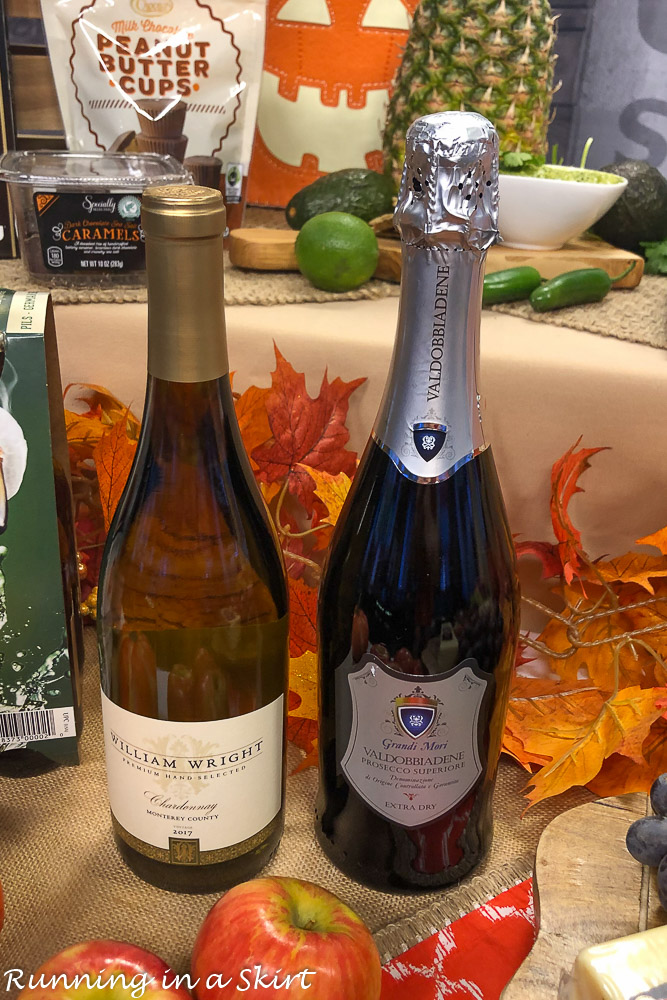 Most ALDI wines are $10 or LESS! They also stock kid-friendly options like non-alcoholic sparkling apple cider.
Lots of Candy Options
Of course, you can't have Halloween without the candy!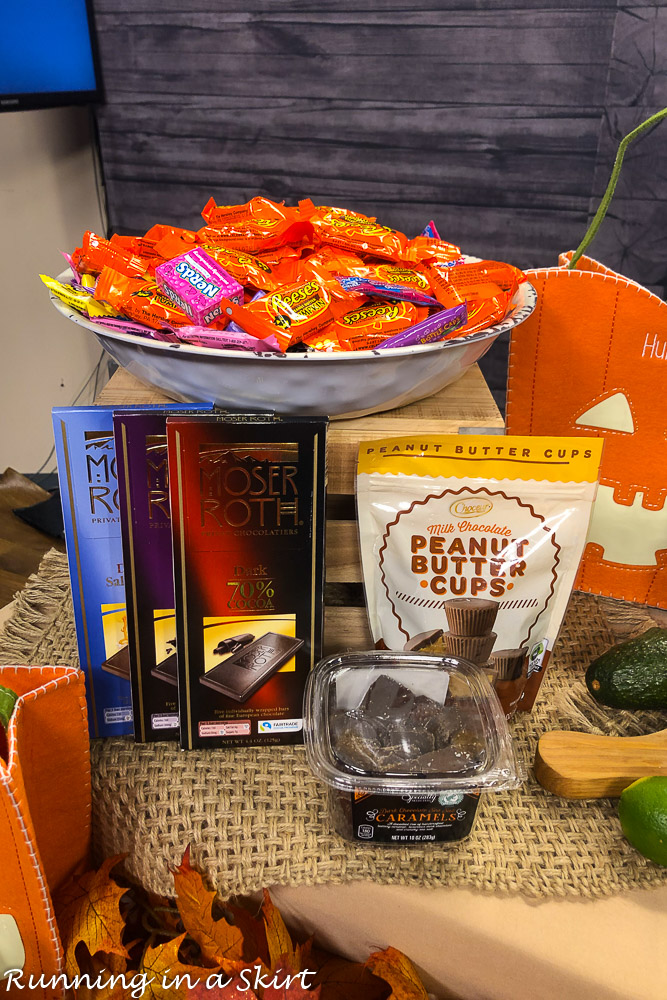 ALDI has all your traditional choices plus lots of ALDI exclusive brands like the Moser Roth candy bars. Their dark chocolate is sinfully good!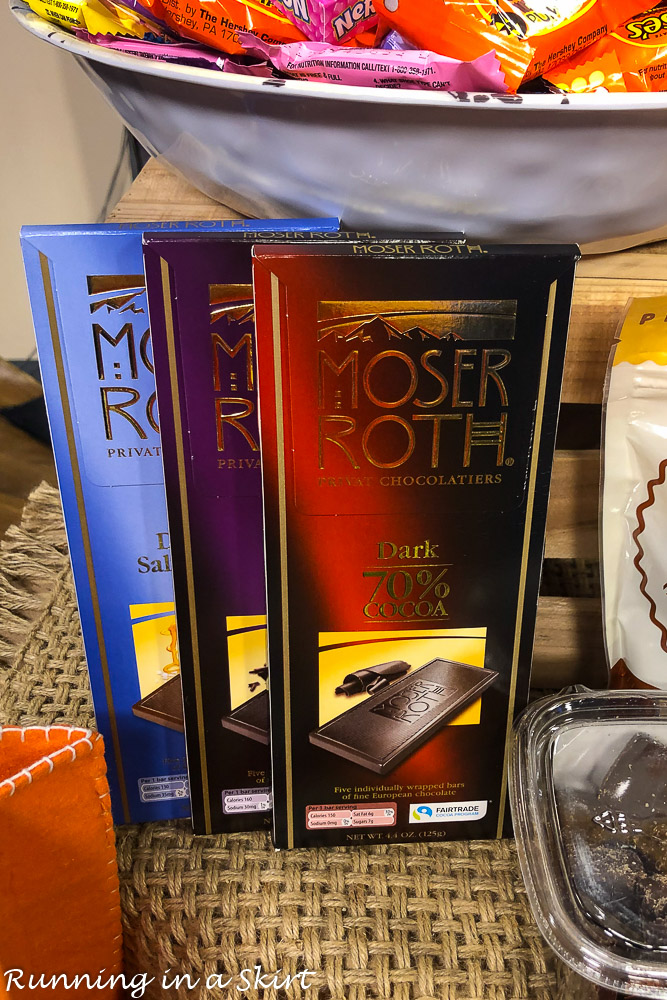 Another treat you can't miss are these Specially Selected Dark Chocolate and Sea Salt Caramels.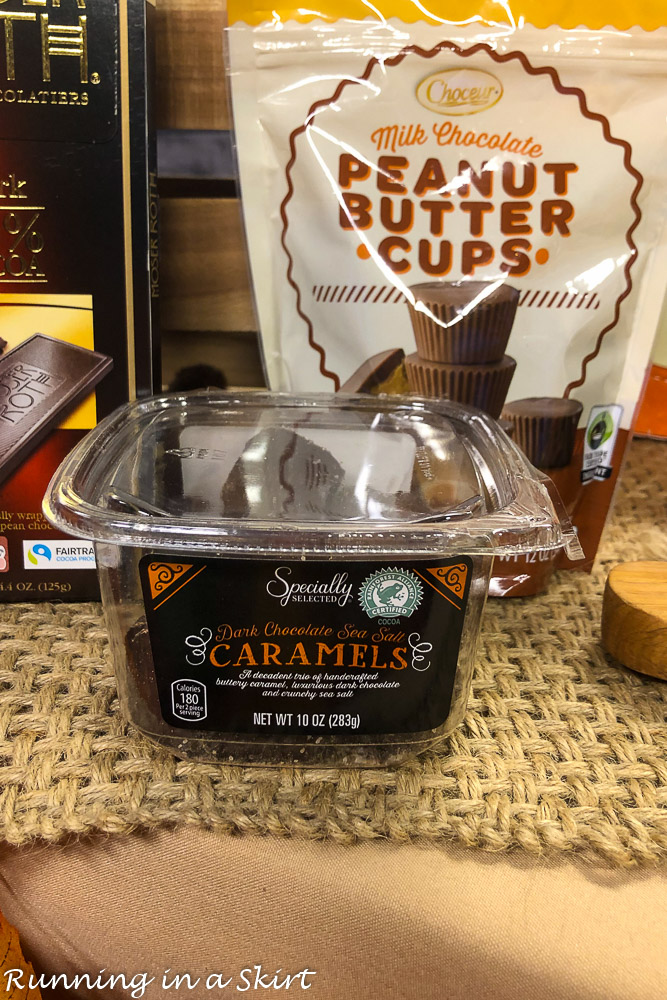 Plus you can't go wrong with Choceur Milk Chocolate Peanut Butter Cups.
An ALDI Halloween is really the best Halloween! If you are local to the Asheville area ALDI now has five stores in the area giving everyone convenient access to fresh, high-quality groceries at unbeatable prices.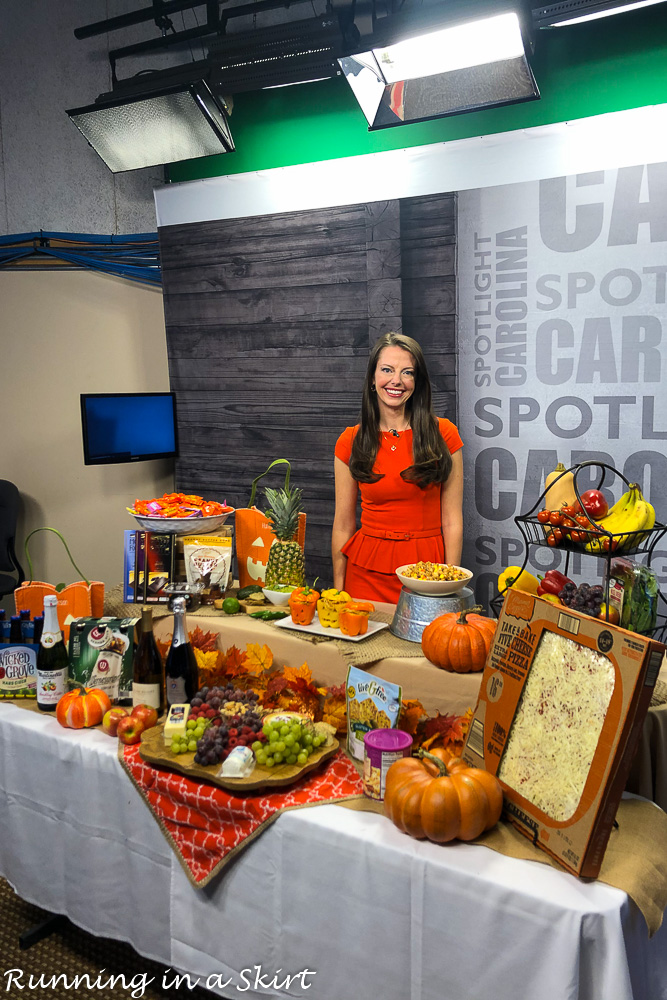 Make sure to catch Spotlight Carolina tomorrow, October 29th for more about ALDI and my tv segment. It airs at the very end of the noon show at 12:55. Thanks in advance for watching!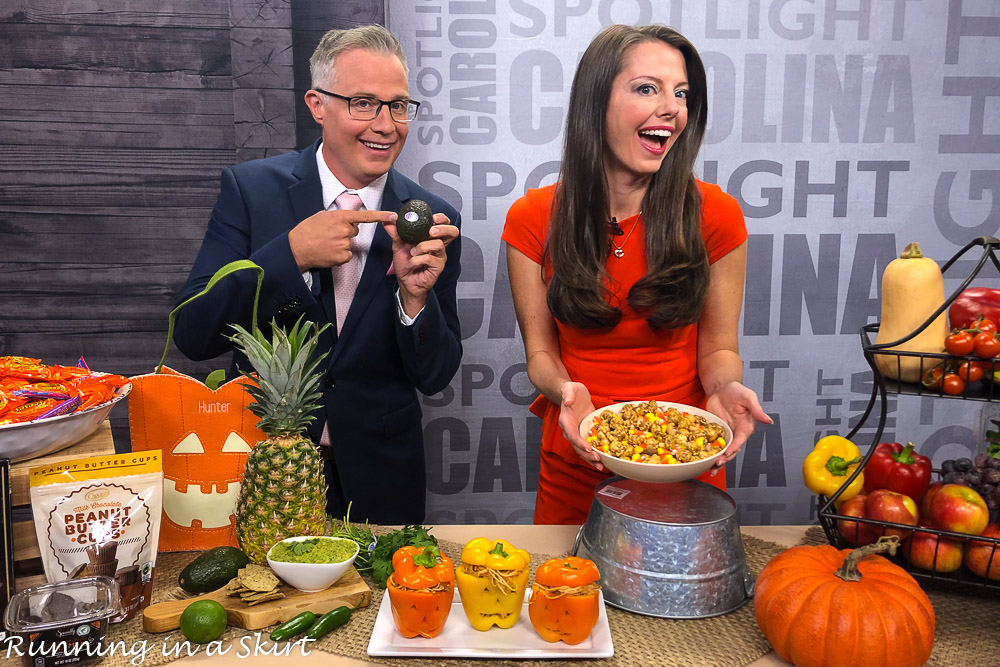 For those of you who aren't local, I'll post the segment here as soon as I can.
For more fun information and tips, "Like" ALDI USA on Facebook and follow @ALDIUSA on Instagram and @ALDIUSA Twitter.
Want more ALDI recipes? Read these posts, too!
Pin for later!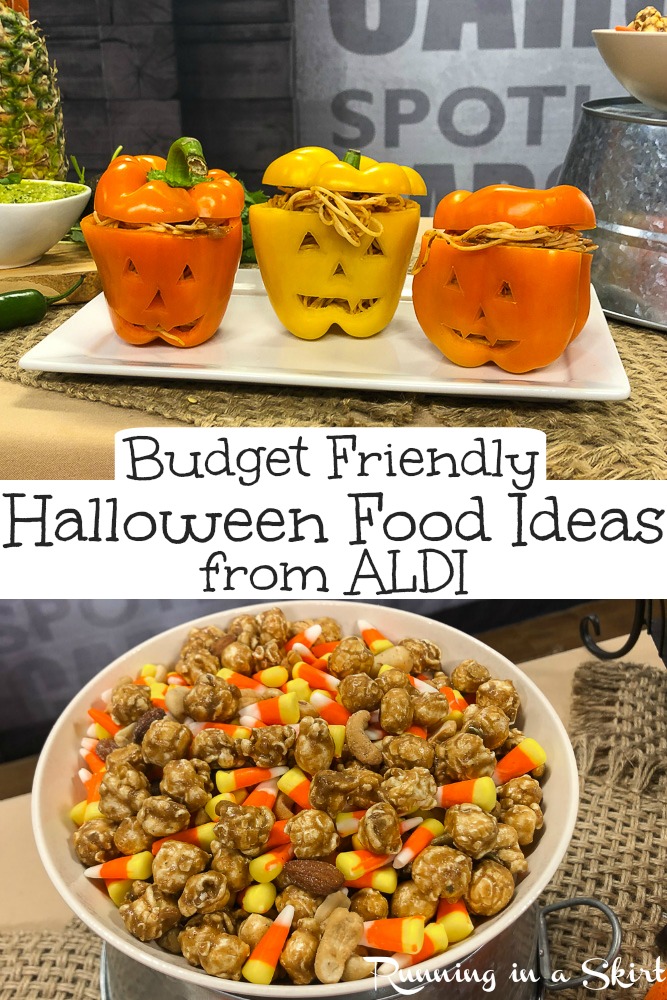 Your turn!
What are you doing for Halloween?