Still need to bring something to Thanksgiving but don't know what? Try these 3 fun last minute Thanksgiving ideas from ALDI!
I'd like to thank my friends at ALDI for sponsoring this post. As always, all opinions are my own. Thank you for supporting companies who support Running in a Skirt.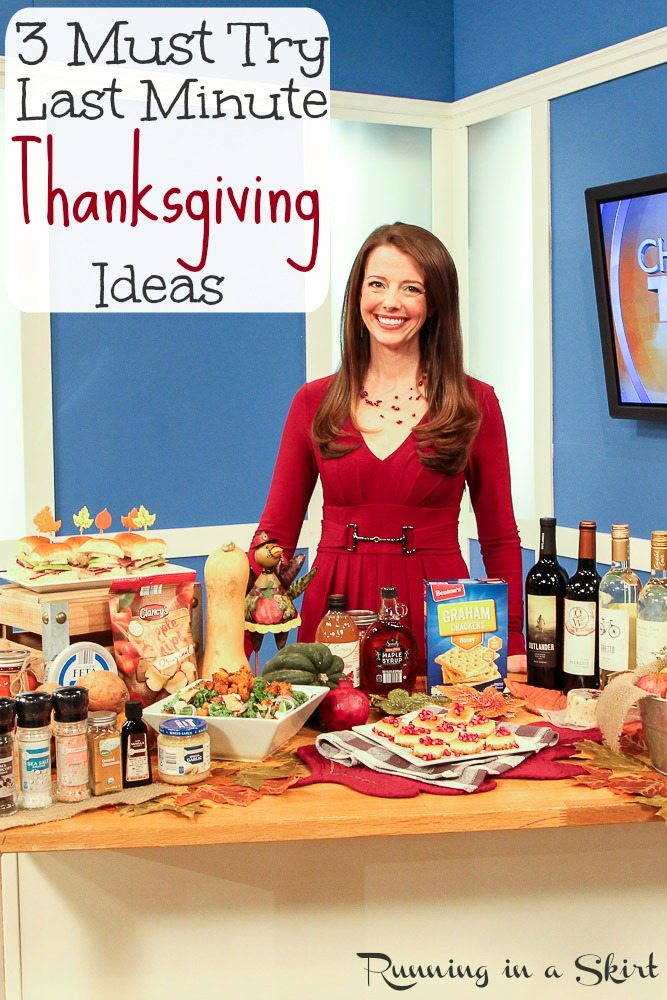 Hi everyone,
How is Thanksgiving tomorrow? I know it seems cliche to talk about time flying by, but this fall has gone by in a blink for me. Doesn't it feel like it was just Labor Day?
Regardless, turkey day is coming whether we are ready or not! I realize by this point your Thanksgiving menu is most likely already set. But perhaps you are feeling bored with having the same recipes, or you are going to someone else's house for the big day and they asked you to bring something and you still don't know what OR you are eating out but haven't figured out what you are eating for the rest of the day? All of those slightly long winded foodie issues require some unique solutions and in any of those cases I've got you covered.
Booo-yah!
Yesterday I was lucky enough to be able to take my last minute Thanksgiving ideas on the road to Charlotte! I visited the folks at WCNC and Charlotte Today to share some of my favorite last minute Thanksgiving ideas on air. I got this entire beautiful spread from ALDI. ALDI has literally everything you need to make Thanksgiving memorable without breaking the bank. Plus they are open through tonight, Thanksgiving Eve for any last minute shopping you need to do.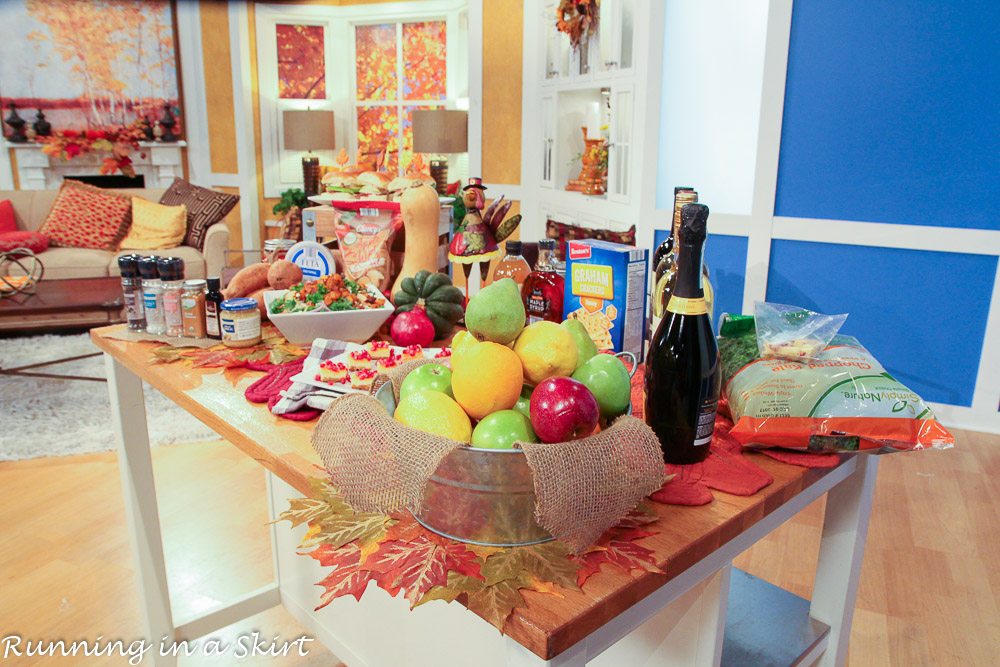 I was in Charlotte because ALDI is in the midst of enhancing the shopping experience in its Charlotte-area stores! In fact, just this month, ALDI celebrated the grand reopening of its stores in Lancaster, Kannapolis, Harrisburg, Denver and Statesville.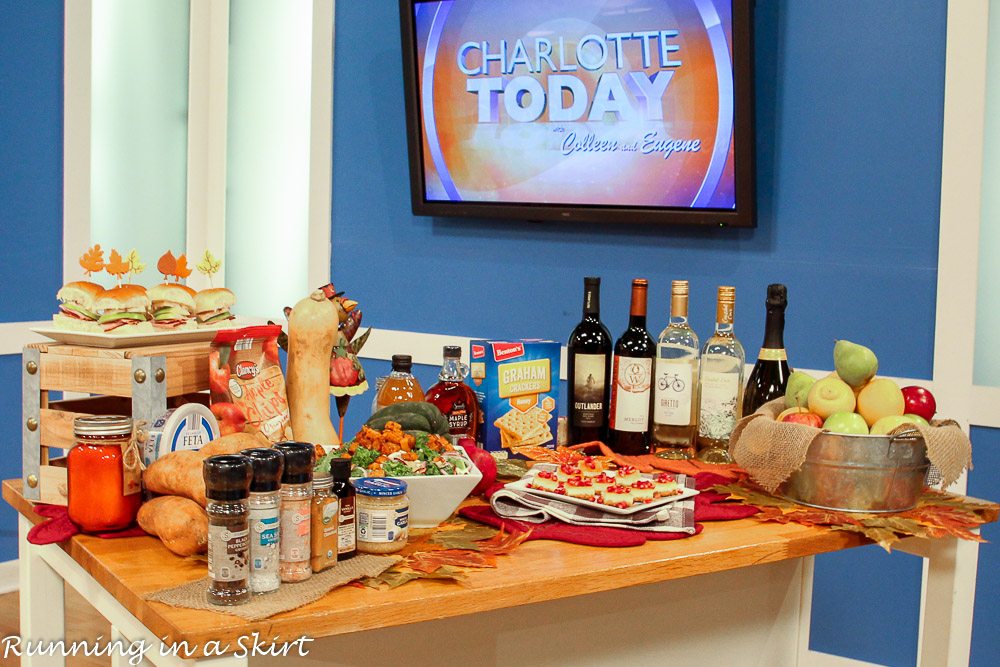 I promised to get the segment for you to see and here you go...
The first recipe I shared in my segment was a delicious Autumn Kale Salad.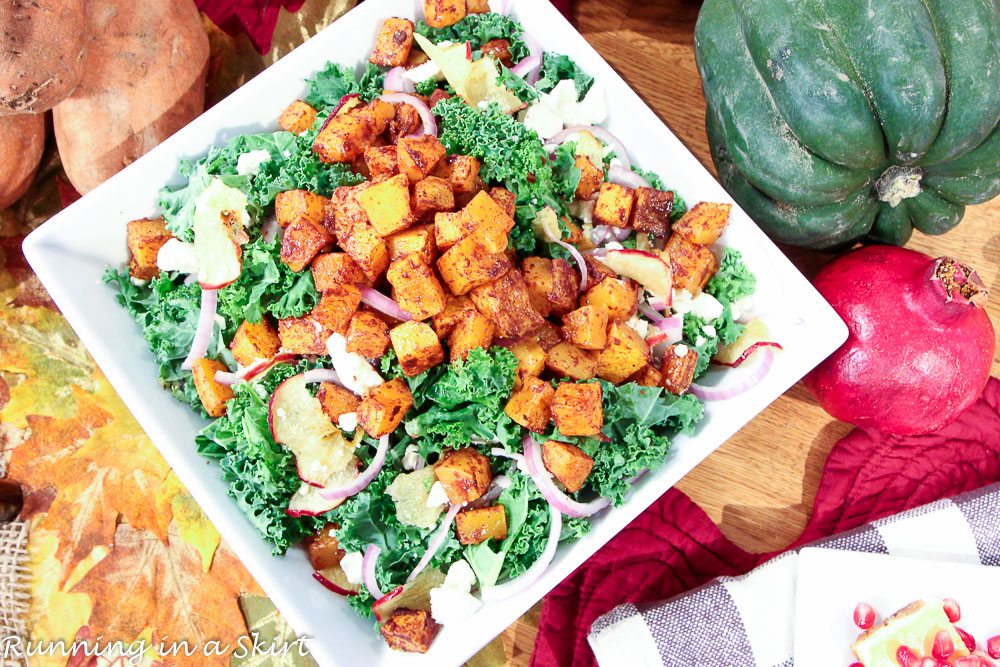 If you are looking for a healthy and scrumptious way to add more greens to Thanksgiving this is it! This last minute Thanksgiving idea features ALDI SimplyNature Chopped Kale (which I never walk out of the store without!), Clancy's Original Apple Chips, Southern Grove Chopped Hazelnuts and Happy Farms Preferred Feta Cheese Crumbles.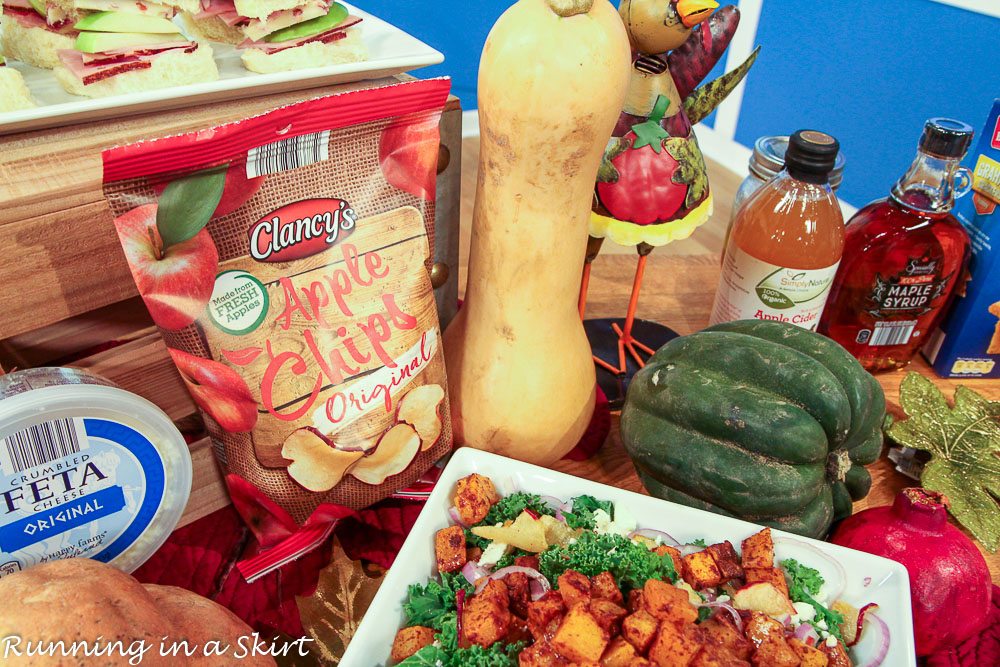 If you aren't familiar with how ALDI works, they have their own super high quality exclusive brands that are rigorously tested to ensure they taste just as good, if not better than what you get at other stores. One of my favorite brands at the store is the SimplyNature line which features 200 products that are free of 125 artificial ingredients and are either organic or verified by the Non-GMO project. ALDI has so many organic products and they get more all of the time.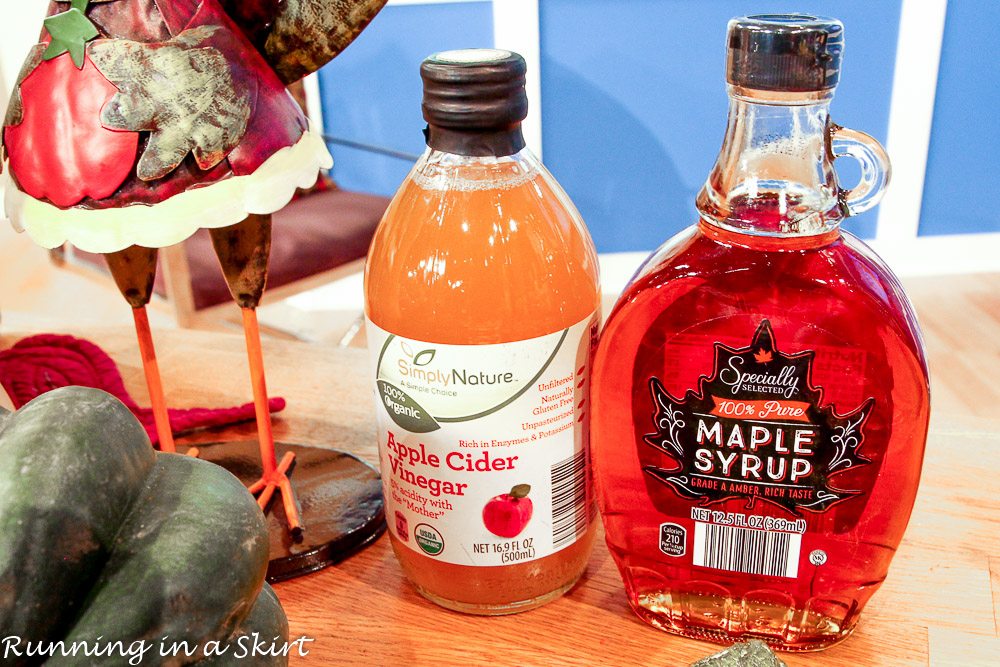 For the main course I thought everyone would already have their turkey covered at this point (which you can get at ALDI too!), so I shared these delicious Holiday Sliders. Can't you just imagine these disappearing from a holiday spread?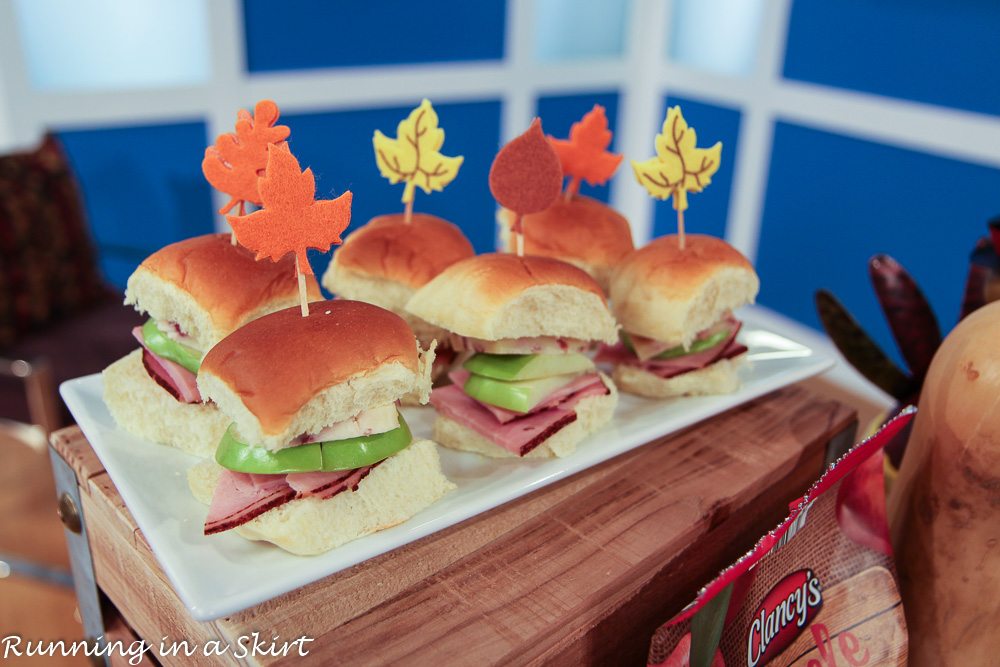 The ALDI version has Appleton Farms Sliced Spiral Ham, but with all the other ingredients on them they would be just as delicious omitting it if you are a vegetarian. The sliders feature my favorite ALDI cheese of all time... Happy Farm Prefered Cranberry White Cheddar. I've served it every year at Thanksgiving for as long as I can remember. They are also stacked high with green apple slices, red onion and Burman's Spicy Mustard.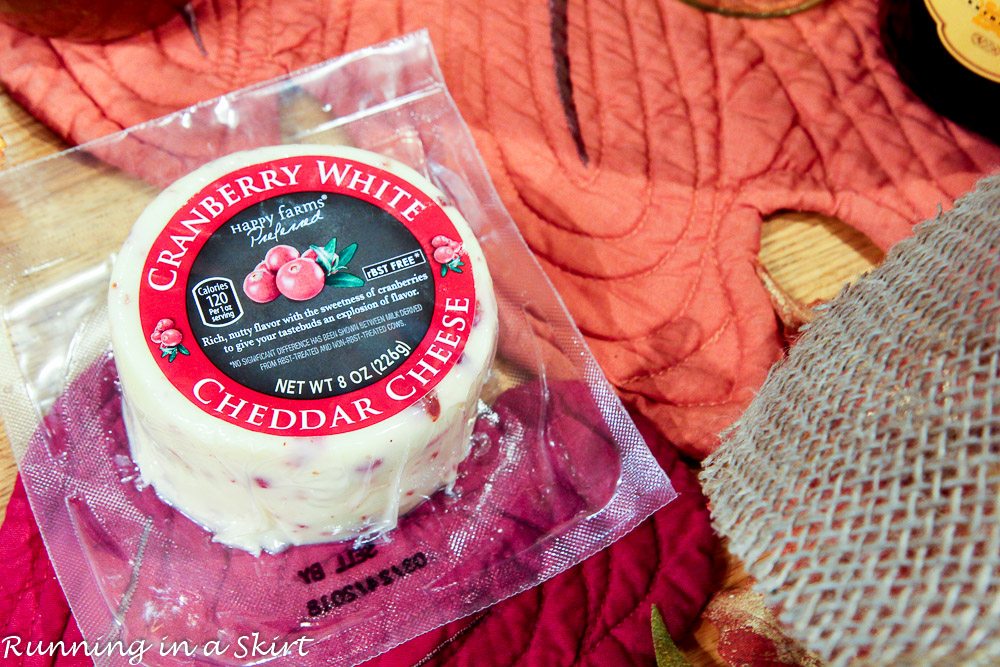 For dessert I baked some perfectly proportioned Cheesecake Bites. These beauties feature Happy Farms Preferred Whole Milk Ricotta and a unexpected pomegranate garnish. It's a unique twist on a Thanksgiving dessert.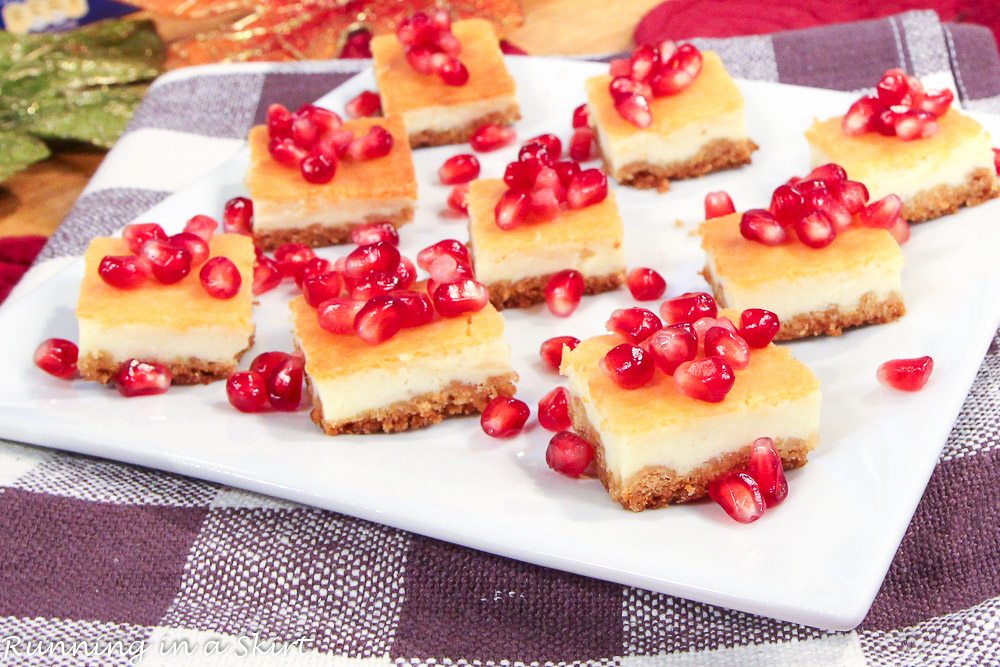 ALDI also has some fabulous wine at some even better prices. If you are going to a party and don't know what to bring... wine always works! ALDI wines are award winning and let you toast for less. Some of my current favorites are Belletti Prosecco, Coastal Cove Sauvignon Blanc, Copperwood Merlot, Giretto Pinot Grigio and Outlander Cabernet Sauvignon.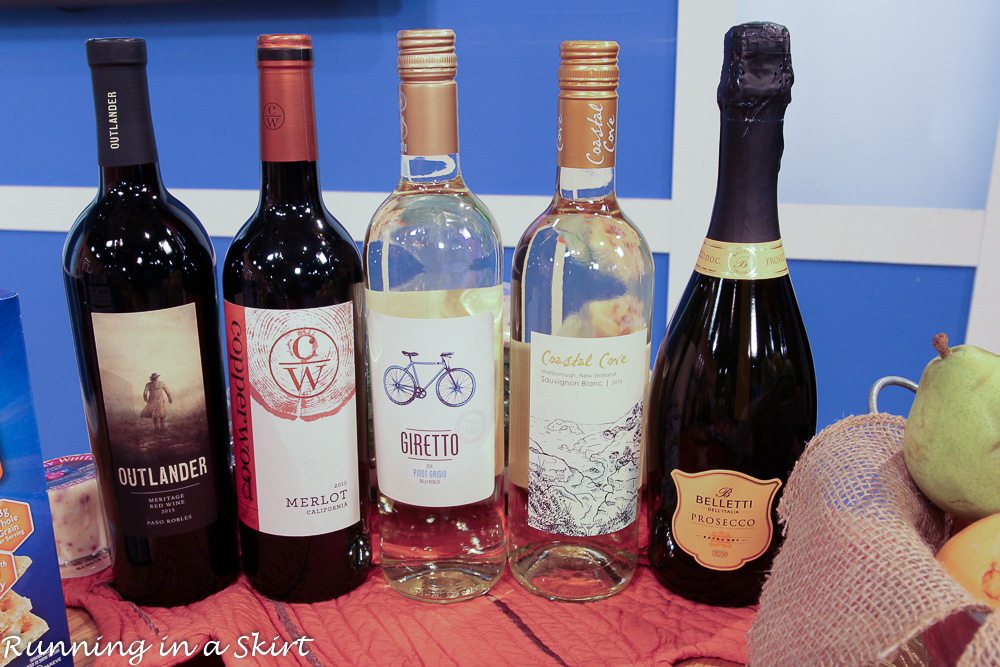 All three of these last minute Thanksgiving ideas would also make a delightful lunch on Thanksgiving day if you are eating out for dinner OR if you want something different to serve guests later in the weekend. You can find all these delicious recipes plus many more on the ALDI recipes page. If you make one of these recipes I'd love for you to share it with the hashtag #ALDIlove.
ALDI is also giving back this Thanksgiving! They've teamed up with Venmo and Feeding America to encourage people to add a new tradition of giving to their Friendsgiving and Thanksgiving celebrations. On Venmo you will see a new Turkey Hand custom-designed emoji in November. Each time you use Venmo and select that emoji ALDI will provide 10 meals through Feeding America, up to one million meals.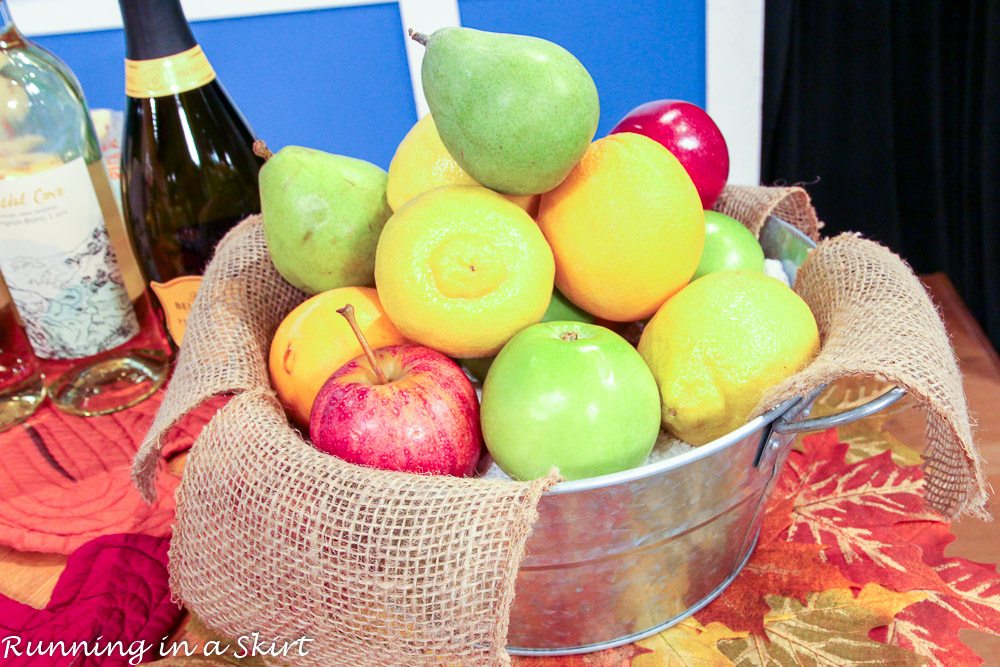 I've gushed over ALDI many times this year and today is no different. I am constantly blown away by the quality and prices. Every time I fill up a buggy and walk out I feel like I've won the lottery because my grocery bill is so much cheaper. If you haven't already, I hope you'll give them a try this holiday season!
Like this post about last minute Thanksgiving ideas? Pin this to your favorite Pinterest board!


Thanks for stopping by today! I'm taking the rest of the weekend off for Thanksgiving but make sure to check out my Thanksgiving THANK YOU to all of you before you check out too. 🙂
Your turn!
Which recipe would you like to make?
What are you doing for Thanksgiving?