Hi everyone!
I know I'm a few days late to the "my goals for 2017" party but for some reason it took me a little extra time this year to figure out how I wanted to approach the new year. I had some mixed feelings on whether I wanted to weigh myself down with resolutions or goals at all this year. On one hand I felt like I really needed some fresh ideas to drive me for the year, but on the other hand I know I don't have much time to actually make those things happen. I've had years where I've shared specific resolutions on the blog and others where I've explained why I was skipping resolutions. This year didn't seem so black and white to me.
Now I'm not saying that resolutions aren't a valuable life tool. I believe there is a time and place for them. I even shared this post about making and keeping them. I just know that ANOTHER big to-do list isn't necessary in my life right now and might actually take away from how I want to live my life in 2017. So instead I did something that seems to be pretty popular these days, set some words that I plan to live by this year.
Just for fun I thought I'd share the words with you and why I chose them. Perhaps they can give you some insight on making your life better in 2017 too.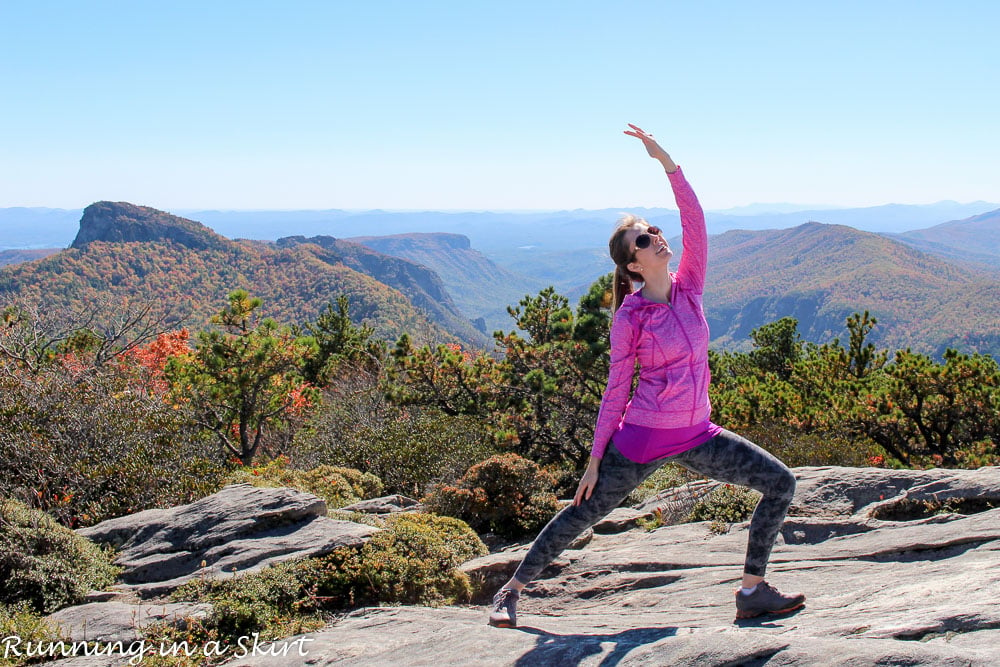 Intention
Without an office to go to or boss to report to I pretty much decide how I want to spend my days. This may sound wonderful, but I find myself more and more falling into the rabbit hole that running your own business can be. There is an endless list of things that should get done to keep this site running and improve it. I know it's far from perfect but I pour my heart and time into it, working more hours than I did at my old job and sometimes feel drained. Most of the blog stuff I LOVE, it's all the behind the scenes techie stuff I'm referring to here.
I don't necessarily want to spend less time on this site, I just want the time I do spend to have more intention. I want to figure out what is working vs. not working and spend more time on those things. I don't want to fall into the social media darkness daily or be working on stuff that doesn't actually matter or improve your reading experience. I've been so lucky that Running in a Skirt has grown so much and I want to figure out how to keep that going without running myself into the ground.
I feel like if I have more intention about what I am doing in life, and not just with the blog, I will have more time to do the things that actually bring me joy and happiness.
Adventure
I love a good adventure. Whether it's finding a new recipe, a new trail to hike or traveling around the world. I feel like I spent a lot of 2016 playing it safe, but I want to make time to step out of my comfort zone in 2017. Just call me adventurer Julie!
Balance
My journey to finding balance has been a theme here since I left my job at the TV station. I think balance is one of the hardest things to find in life, but I am going to continue my journey in 2017.
This year I want to focus on less screen time and more outdoors time, more stepping outside of my comfort zone (hello adventure!) and more time with family, friends and loved ones.
Energy
I've mentioned a few times that 2016 was a hard year and I am still feeling some negative energy going into 2017. Focusing on things, people and tasks that bring me positive, good energy is something I am going to focus on in 2017.
We have to surround ourselves with positive energy to really change our perspective!
Happiness
Finding true happiness is really what all these other words are about. Time and time again I've had to learn some tough lessons that life doesn't always go the way you want or plan. Some things are just really hard to take. But learning to ride out those waves with some perspective is so much easier than letting them crush you.
In 2017 I want to find myself asking "Does this make me happy?" If not, I want to change it or eliminate it. Life is too short to live any other way.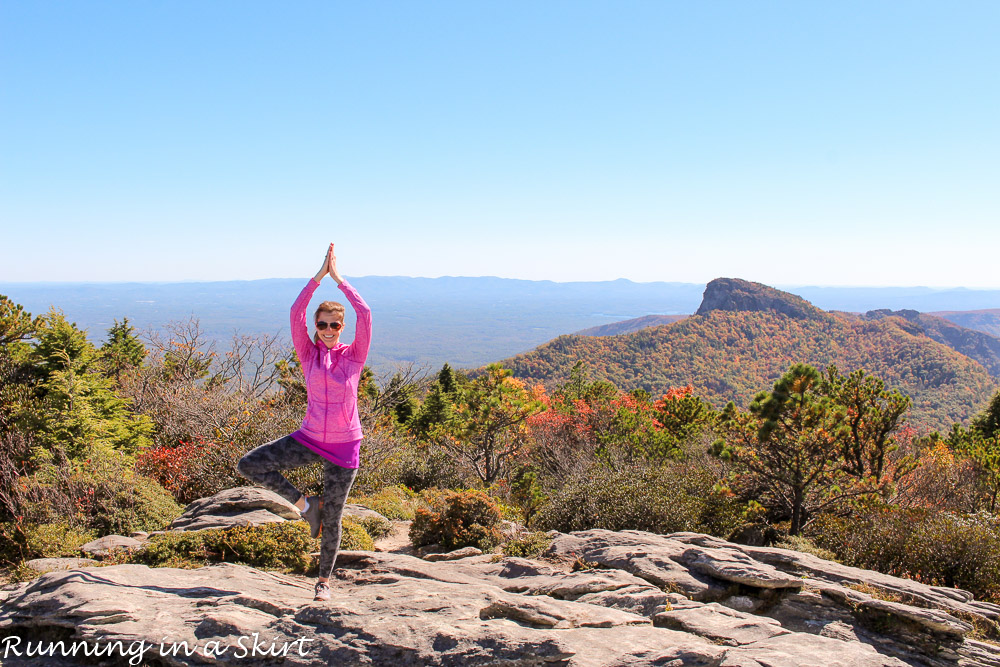 So basically you can expect more mountain view yoga and more posts like this from the heart in 2017. Just writing this post has given me some good energy to carry forward and get moving on these big, happy adventurous words.
Here's to 2017 being the best yet...
I'm linking up with: Thinking Out Loud Thursday, Wild Workout Wednesday
Your turn!
Did you set goals, resolutions or words for 2017? If you did feel free to share in the comments. I'd love to learn more about your thoughts on the new year.