Hello! Hello!
We had our first snow of the season this weekend and it was a doozy. I think when it was over I had about 9 inches at my house, which is really a lot for where I live in the mountains of North Carolina. Snow used to mean relentless days of work and frustration for me, but these days it's nice to be able to take it in and enjoy it a bit more. I'm starting to understand what people mean by a snow day.
One of the best parts of this past weekend's snow was getting to watch Makena see snow for the first time. She's kind of a girly little pup who so far has not been fond of wind, rain or cold weather... so we weren't quite sure what she would make of it.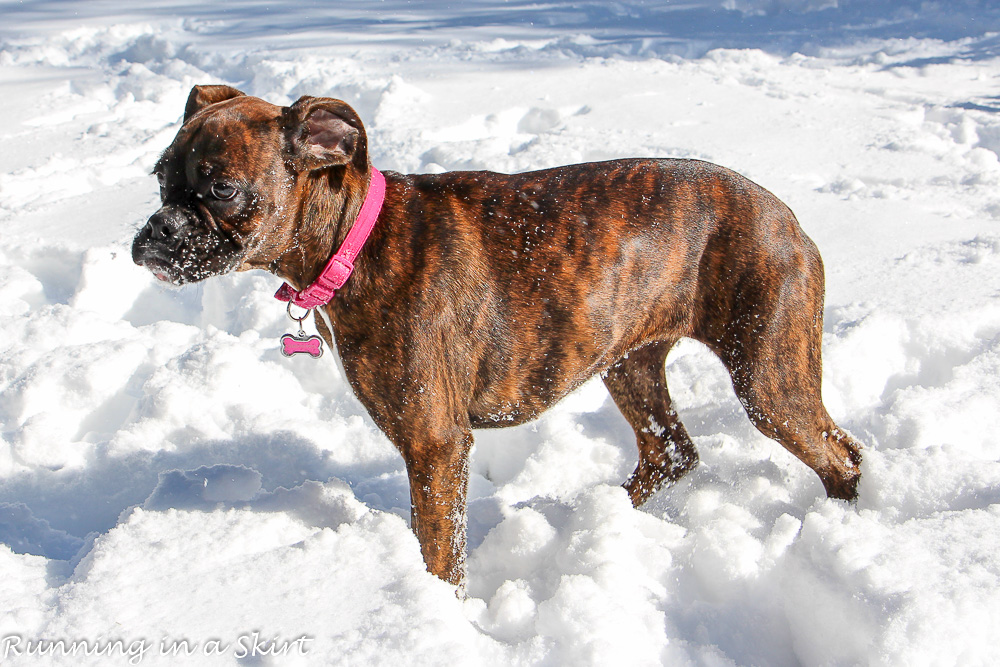 At first she wanted NOTHING to do with it and stood by the house under the dry awning. She'd put her paw in it and then back up and look at the Hubs and I like we were crazy. So, the two of us decided to get bundled up and try to show her how much fun it could be. It didn't take the little princess long to turn from a snow hater to a snow fan!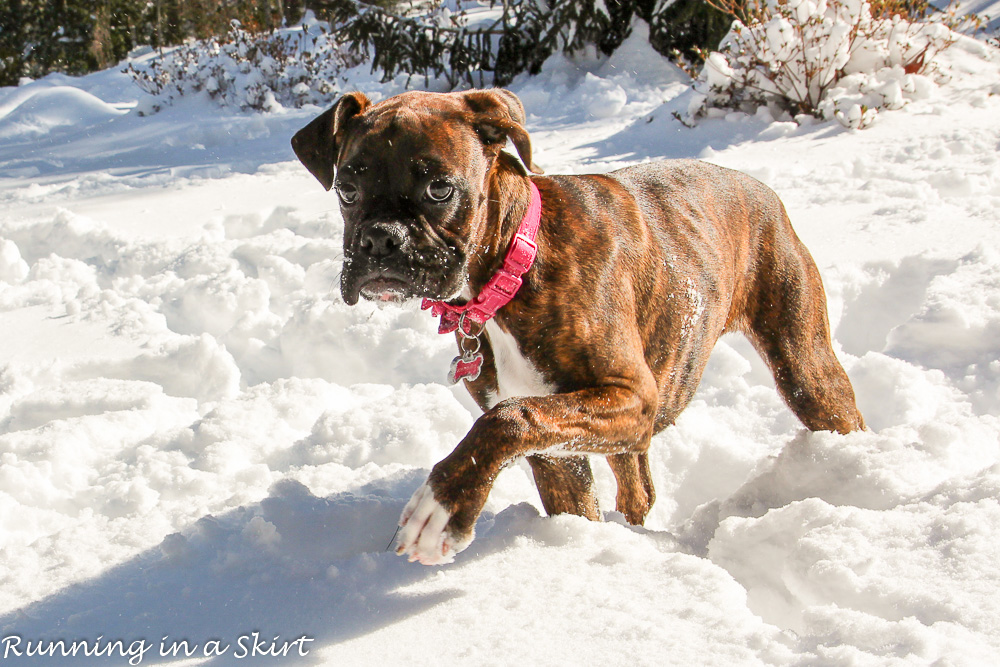 I of course took my camera out to snap some shots and got some ones that were too good not to share.
I'll call this phase one.... where she was just starting to get interested...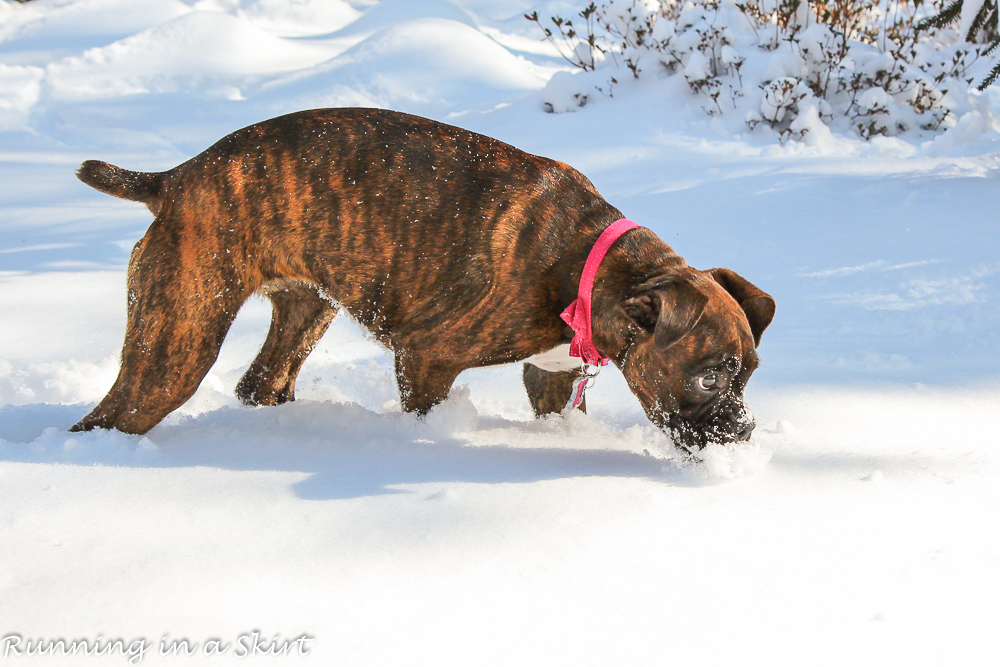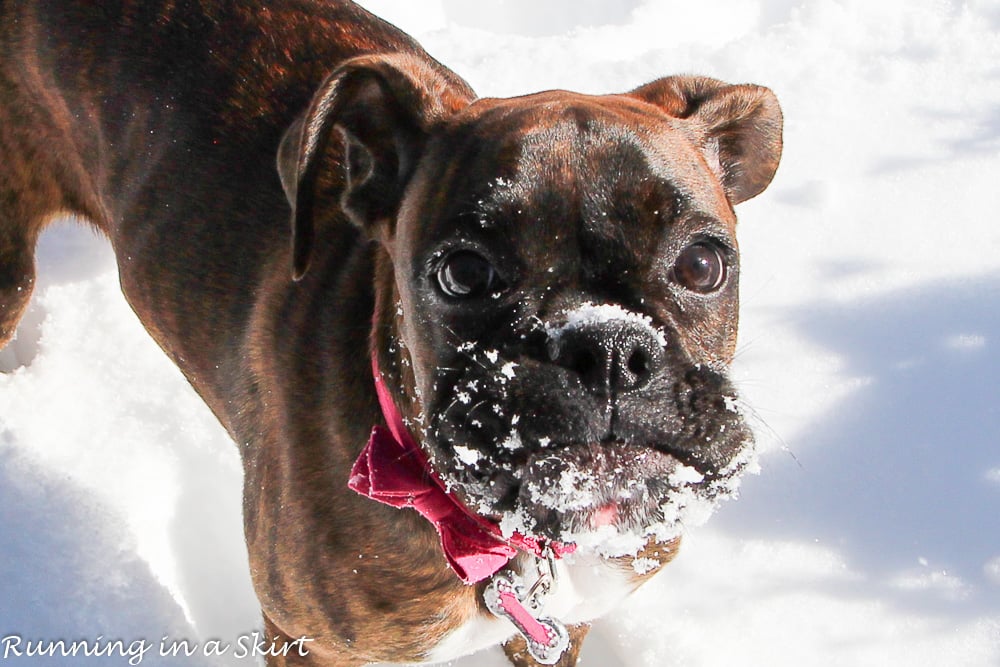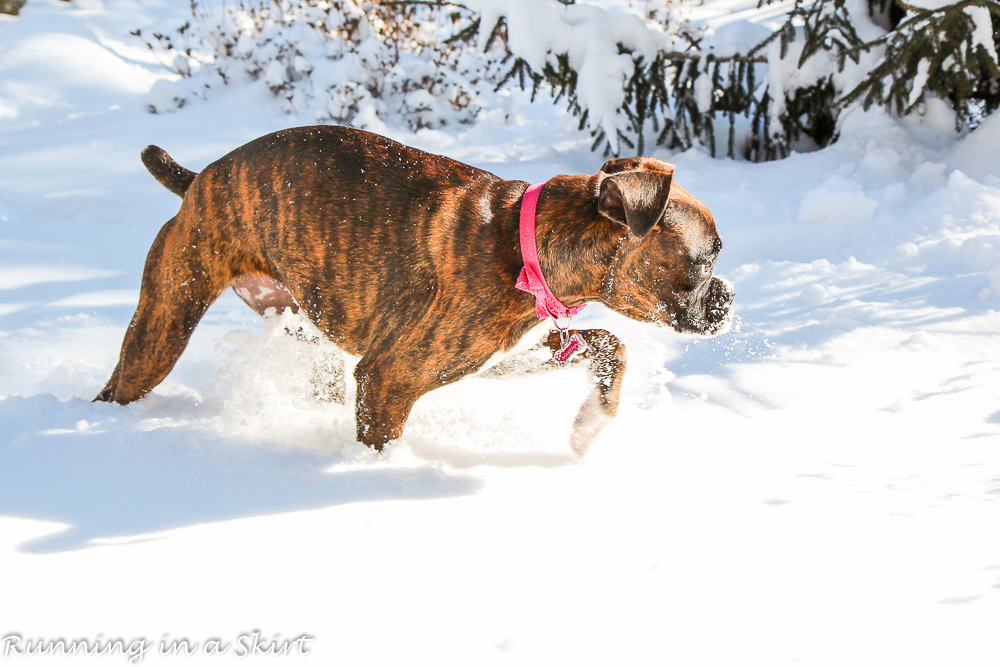 I'll call this phase two... when the hubs showed her the joy of snowball chasing... lol!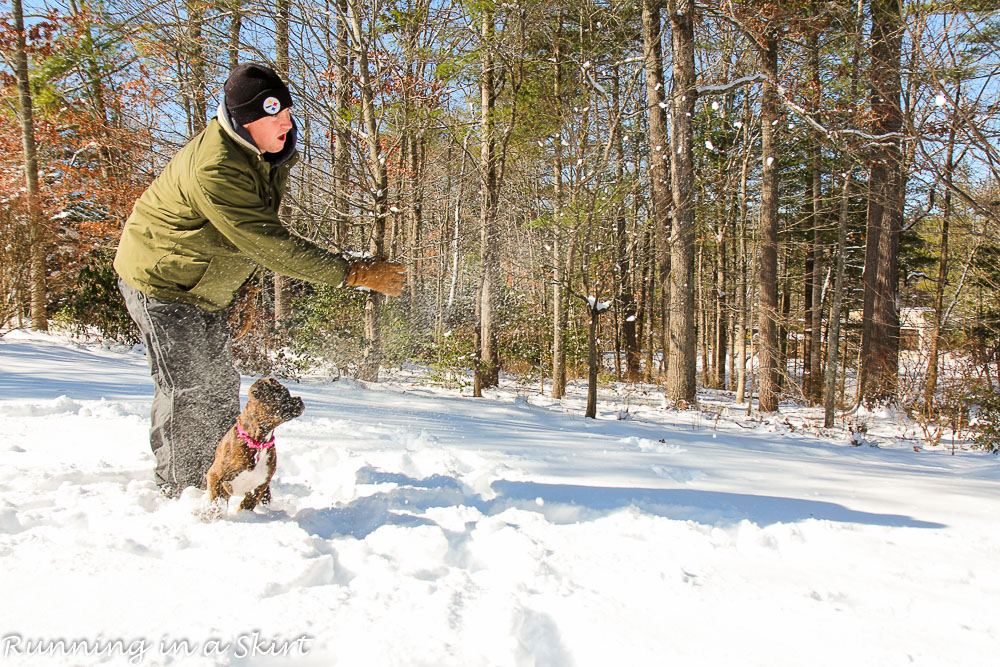 She leaped through the snow like a gazelle! She reminded me so much of Reina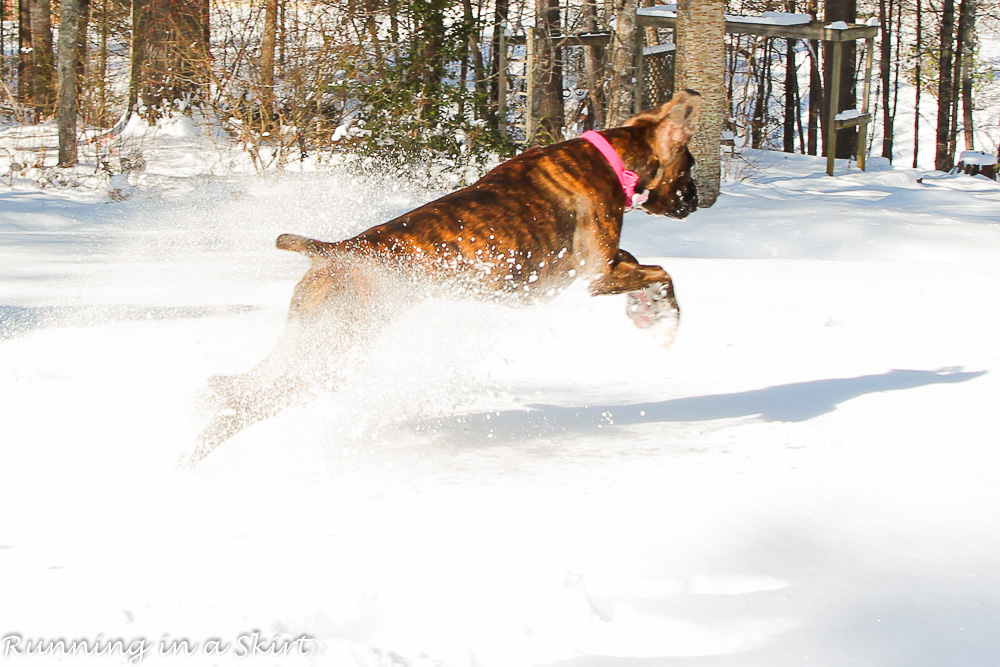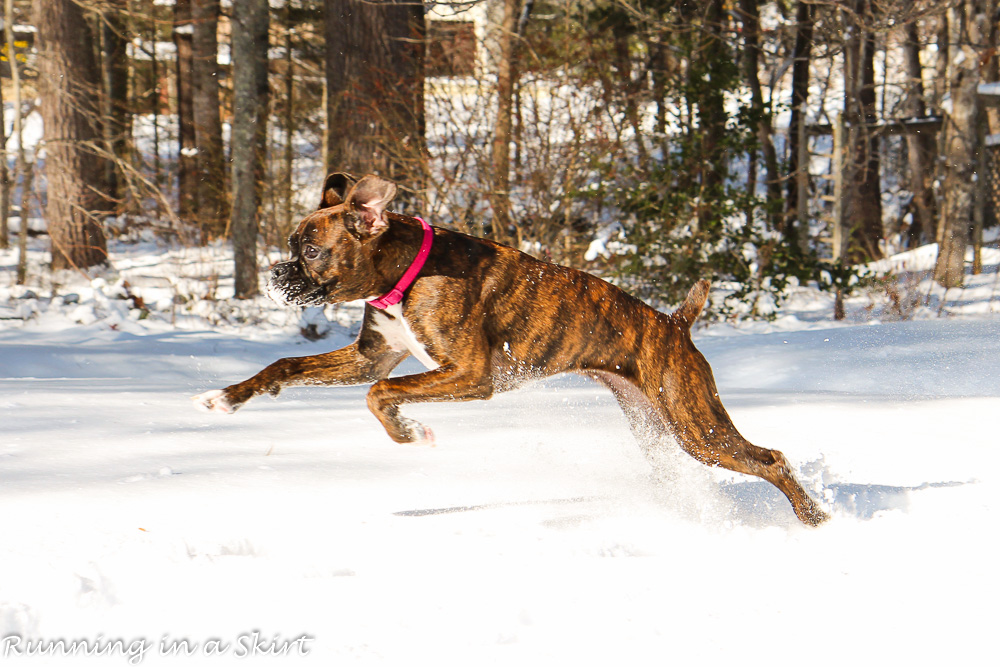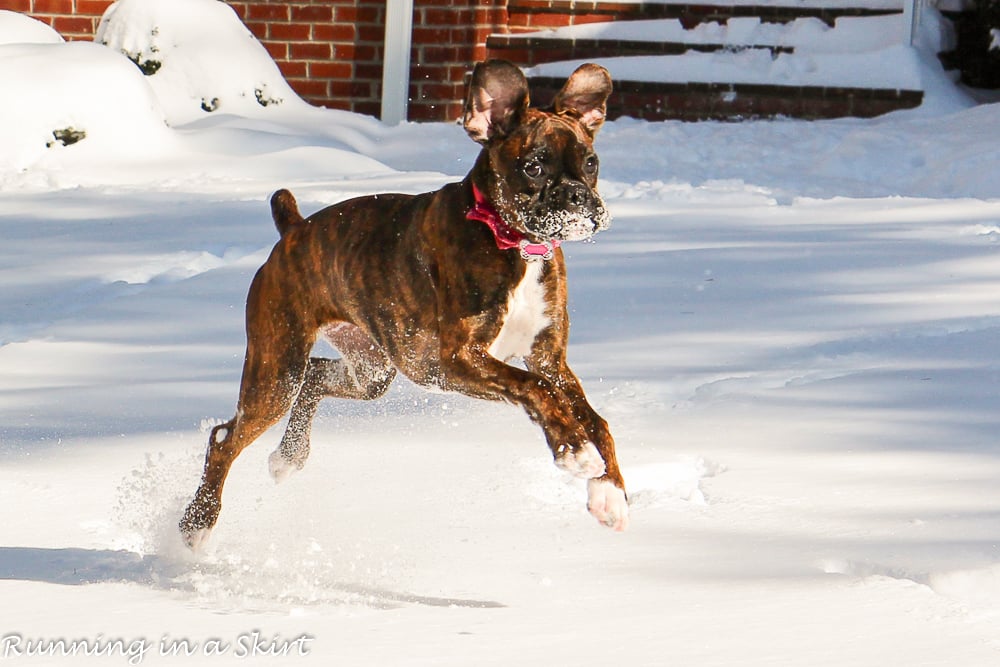 What a pair! It's crazy how much fun a little snow can be.
I'm glad I have a sweet (well... crazy... mostly crazy) pup who reminded me of that.
That night for the first time she seemed to be actually worn out, which was wonderful for two exhausted puppy parents.
Now, I settled on ten pictures being as many as I could put up here without being a totally crazy dog lady. I hope you agree! haha! 🙂
Make sure to check out yesterday's recipe for a Blueberry Oatmeal Smoothie. It included a brand new super fancy video I'm pretty proud of. Tomorrow I'll be back with another personal post. I'm sharing my words of the year. Hope to see you then.
Your turn!
Did you get snow this weekend?
If you have a dog, do they like snow?