Happy belated Valentine's day friends!
So last week is kind of a blur because of this…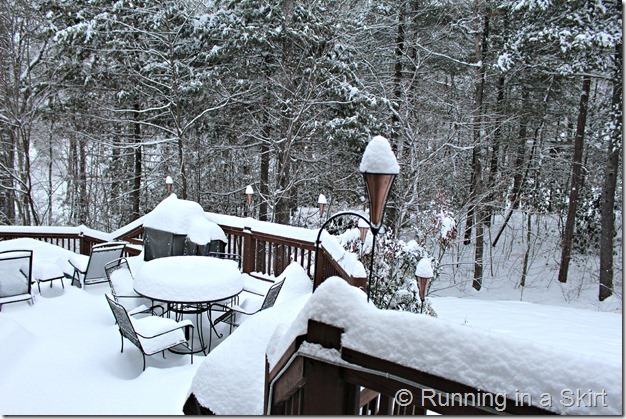 8 inches of snow at our house. I am not a fan.
All of that SNOW meant I was on overdrive at work last week. My TV station went into full snow storm mode and I didn't even make it home for several days. I had to stay at a hotel near the station so I could get to and from work in the middle of the night.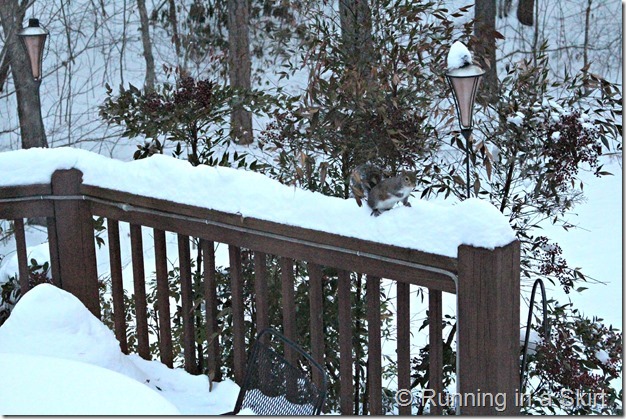 Asheville can handle the occasional couple inches of snow, but 8-12 inches in one day is a whole new ball game. The city shut down because we just don't have that much snow plow equipment!
My hubby stayed at home (luckily he can work from home in a pinch) to take care of Rhett and Reina. He actually took these pictures for me because I wanted to see what our house looked like in all that snow and what the dogs did in the snow. He took some pretty funny pictures.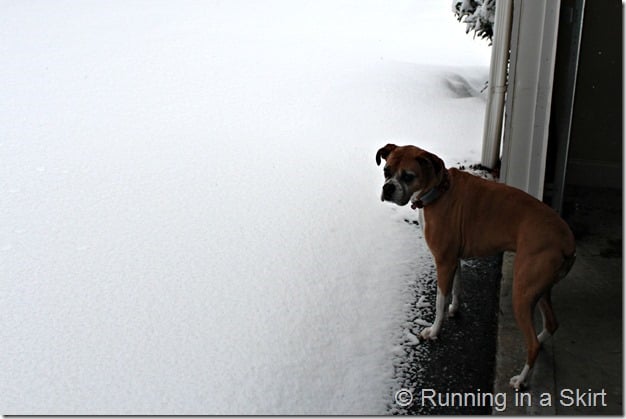 At first Reina didn't know what to make of it…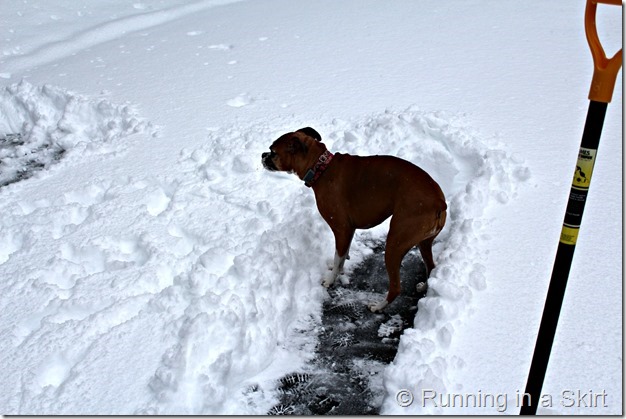 But that didn't last for long…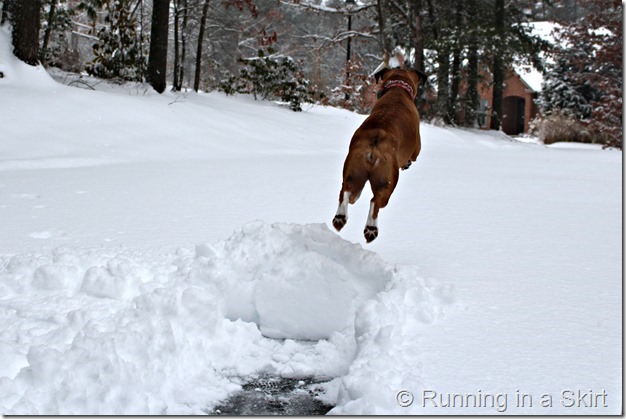 She started running around like a rabbit!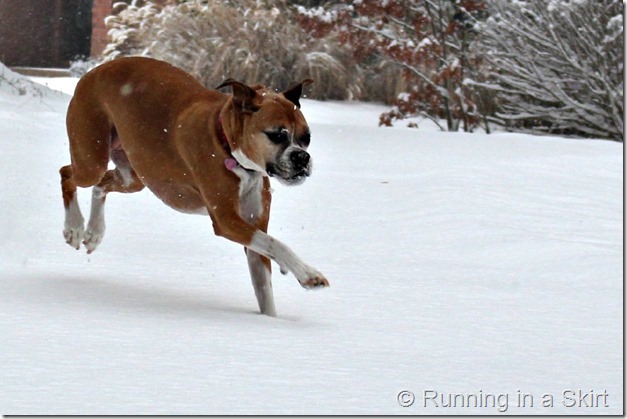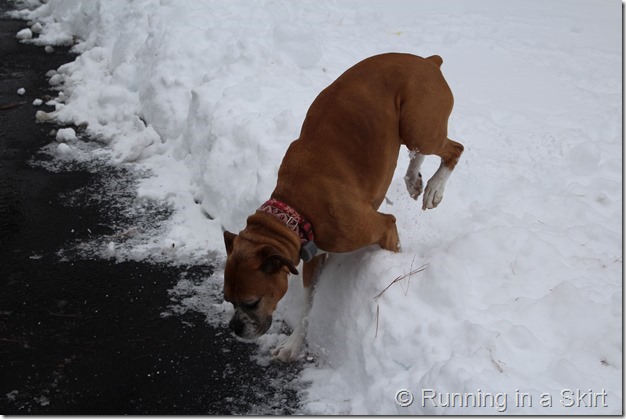 But she quickly had enough of the cold.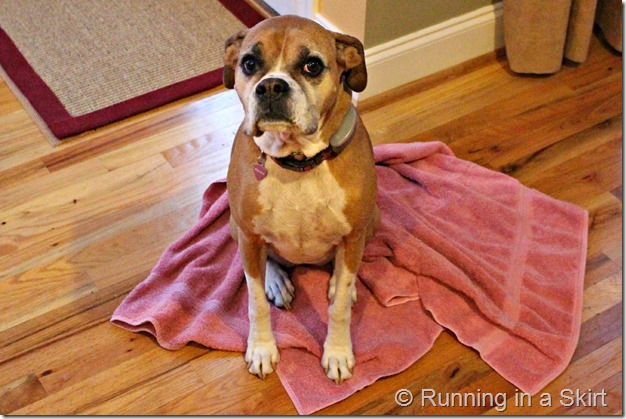 Poor princess.
Rhett also had some trouble with the snow!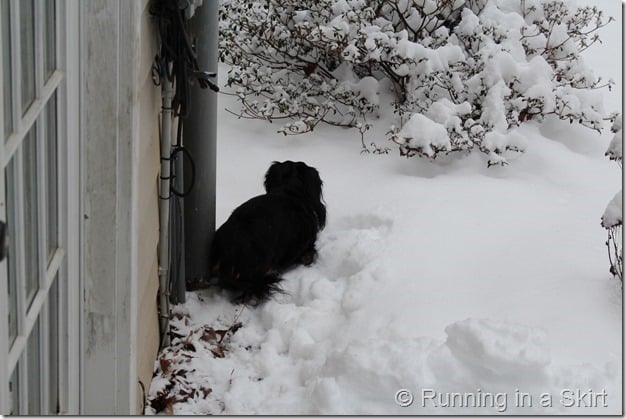 I was pretty worried about him because the snow was taller than him!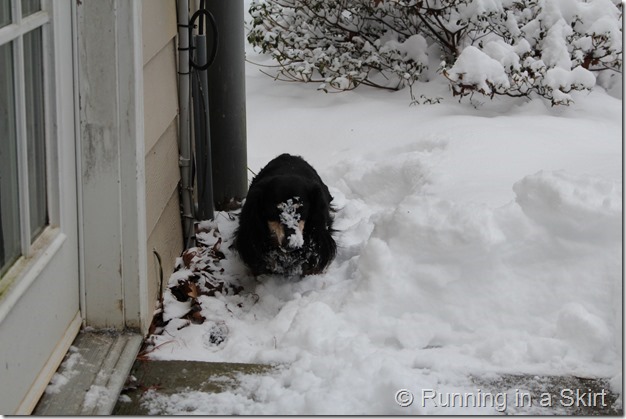 Luckily my hubby dug a nice path for Rhett and…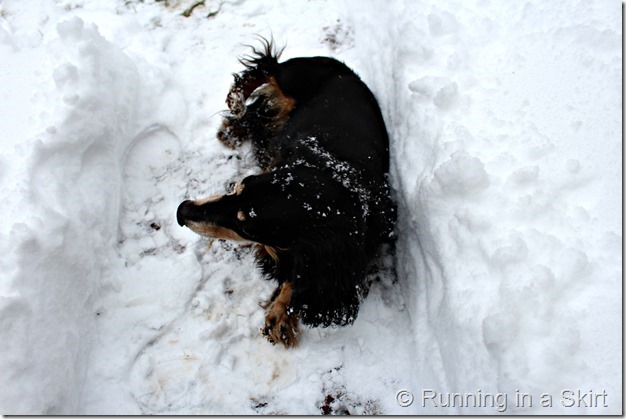 …it didn't take long for him to decide he liked it too!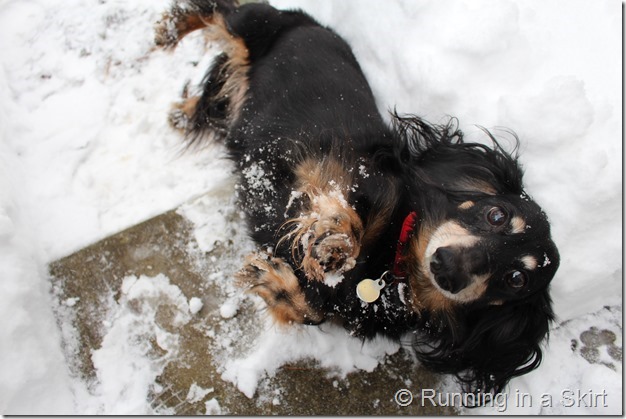 What a ham!
Luckily the weather warmed up pretty quickly and most of the snow is already gone. My biggest Valentine's wish this year is for SPRING!
(But I'll totally settle for the Harry & David "Fruit of the Month" club the hubs got me for a present! As a self-pro-clamed fruitoholic, I am pretty stoked about this one!)
Questions….
How do your dogs handle the snow?
How was your Valentine's Day?